I'm off to a great start. In the line to board my first flight from MIA, a woman behind me said "That's a really great pack. It's the smallest one they make, right" I was in disbelief that anyone from Miami would recognize a Hyperlite pack, let alone someone on my flight. We had a short discussion about her plans to climb Mt Rainier with her boyfriend and my grand scheme to live out of said pack for 4 months. She's a model on her way to a gig in Mexico City. If that doesn't bash some stereotypes! A friendly, outdoorsy model from Miami. I love it.
Then, in what was said to be a completely full flight, there was no one in the middle seat next to me, so I could stretch my legs. If only I could be so lucky on the long flight. Well, I was excited for a few hours thinking I had scored an exit row seat but then it turned out that the seat was double booked. I still got a window seat and was able to prop my pack up such that I had a comfy lean. After a small meal, I was able to get 7.5 hrs of good sleep. The flight wasn't bad at all.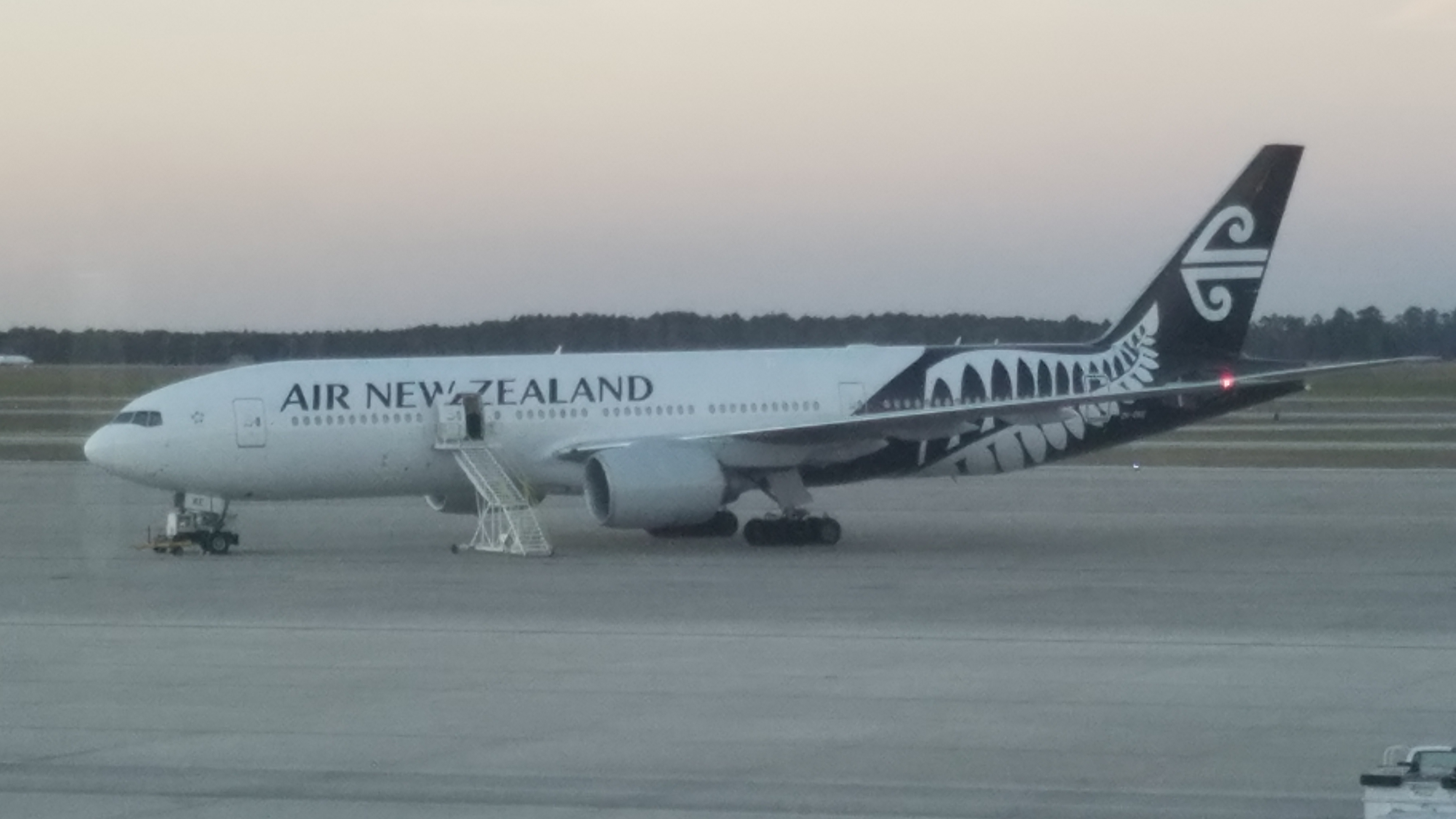 My plane…looks nice.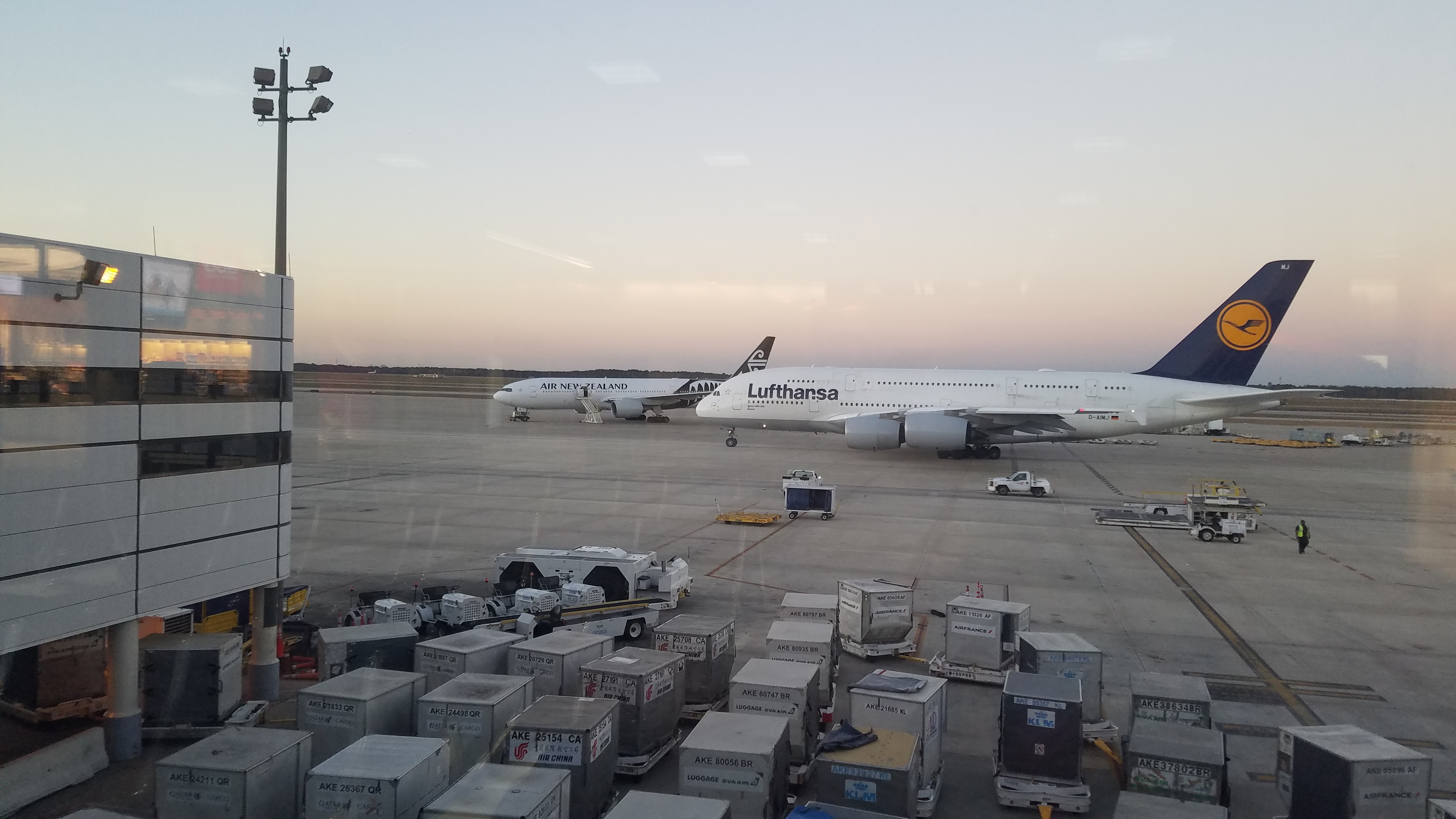 But shortly looked pretty inferior next to the largest commercial plane in the world, the Airbus A380.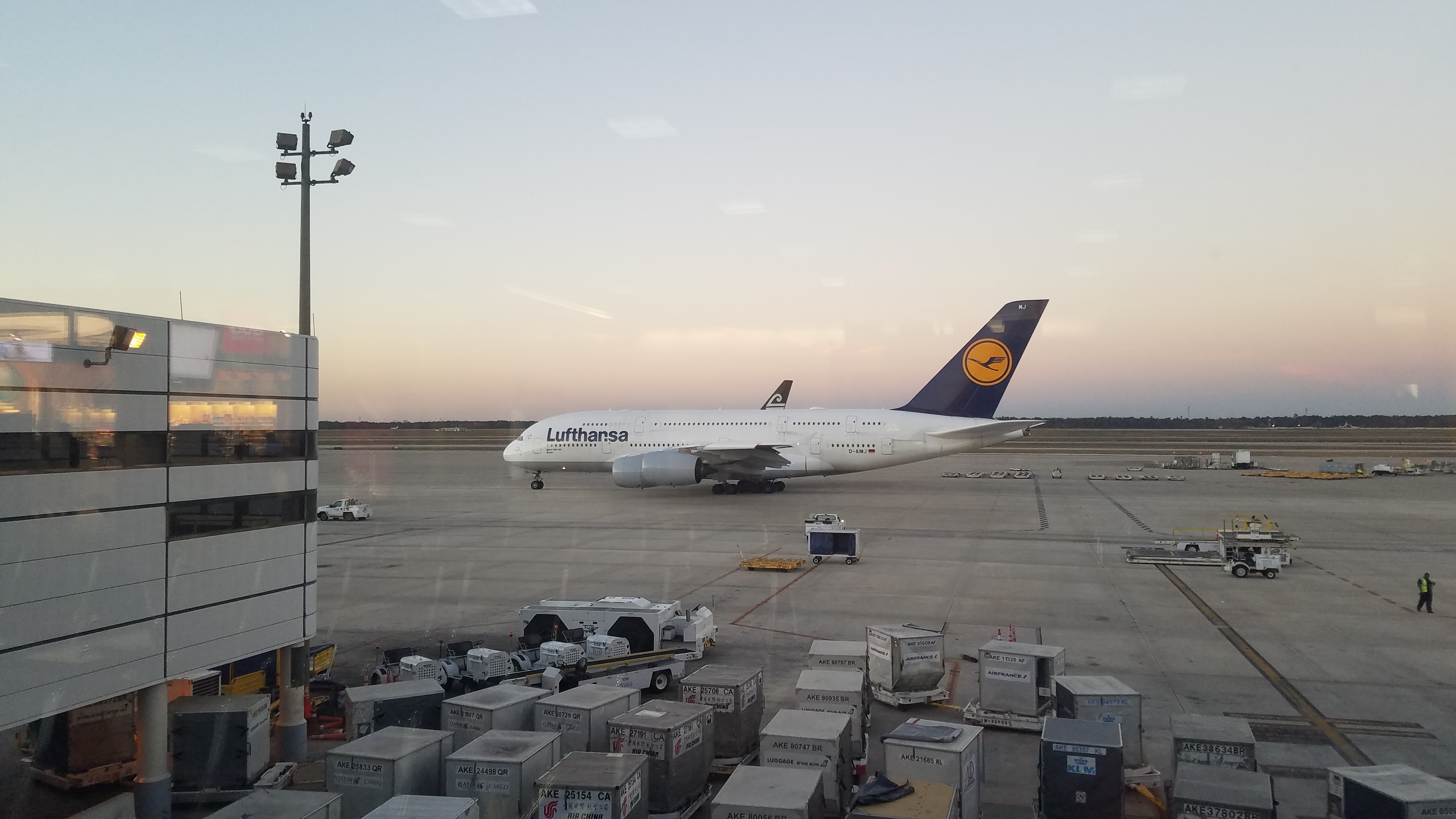 It's dwarfed by it!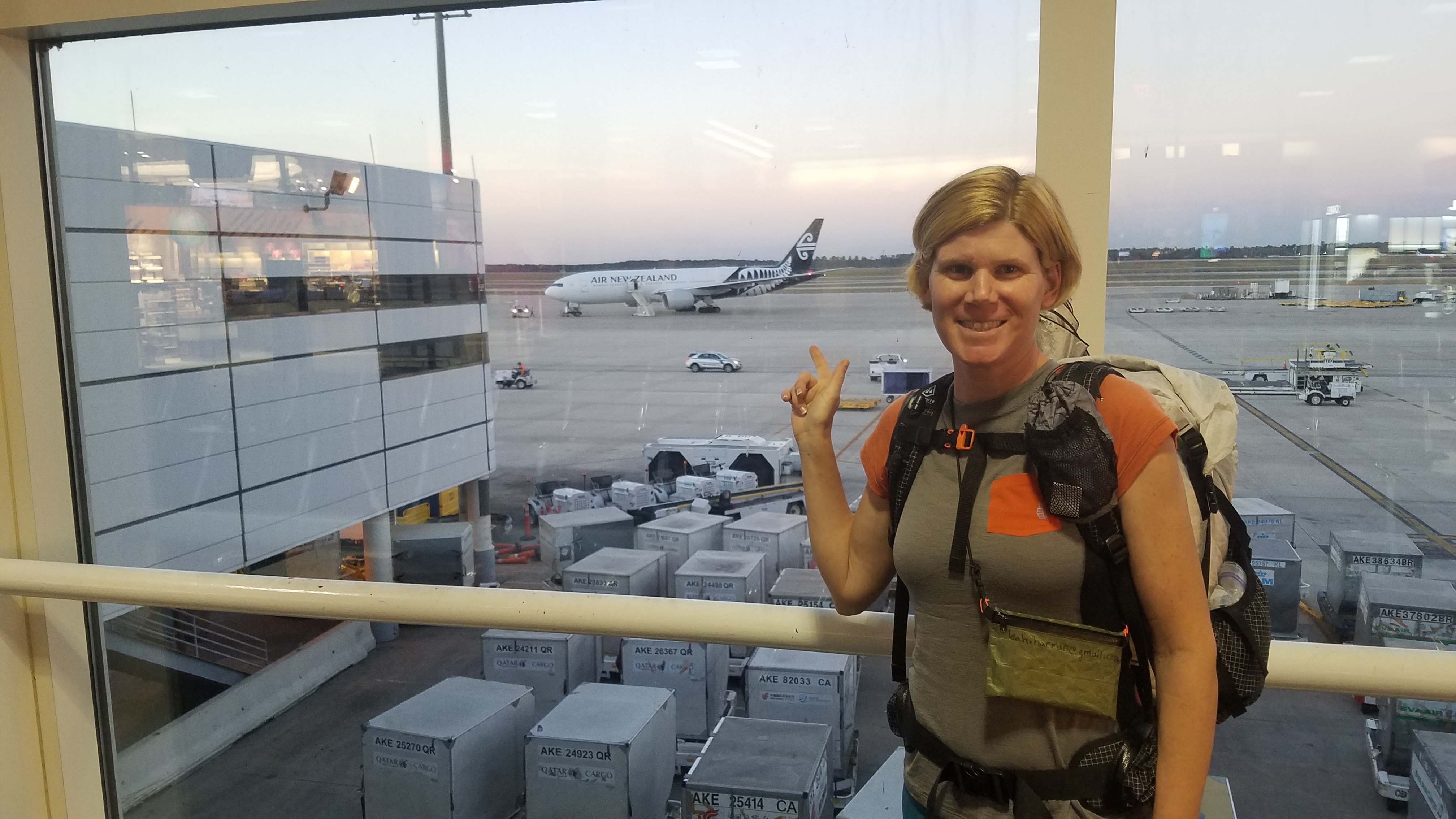 But I'll still take it.
All went smoothly going through NZ customs. All backpacking and camping equipment has to be declared and get inspected for bugs and stuff. The customs guy was amused by my so-called tent…"not much to it, eh?" No, just enough for me. As previously arranged, Trail Angel Denis was there to pick me up at the airport and drop me off downtown at my hostel. He even waited for me to sort through my stuff, making sure I had all I need for this first leg. What a great guy!
Gear problem 1 shortly presented itself. The lid to my ti pot (Vargo Bot 700) was stuck. I've noticed that pressure/temperature differences can lead to this. It was a mistake to put it in my checked baggage. Inside the pot was my stove, another crucial piece of gear. Try as I might, I couldn't muscle the lid off. I have a blister on my hand from trying so hard. I put it in the freezer but no dice. I then walked around town, visiting the outdoors stores to see if they could assist. No one seemed to have a lot of experience but then one guy suggested a hot water bath. It seemed counter-intuitive to me but this was precisely what worked! Now I know what do in the future if/when it happens again.
I got my food shopping done and now am just killing time in Auckland. I ended up with WAY too much food for 3 days…oops. I'm still in the mindset of some serious hiker hunger, not wanting feel as starved as I did on the CT. At least the rest of my pack is light.