(scroll to the bottom to find my LighterPack gear list)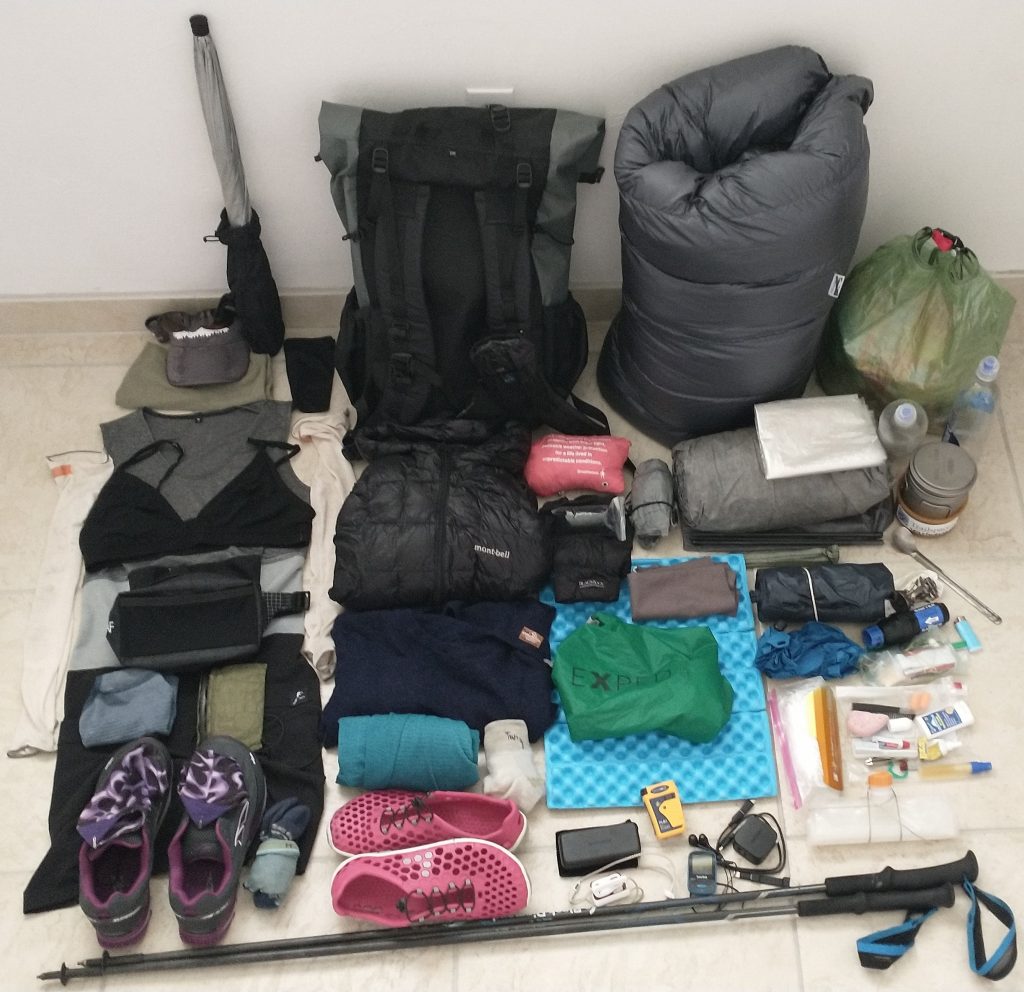 My PNT gear list is almost an exact repeat of my AT gear list from the previous summer. I'm going as lightweight as possible in anticipation of summer conditions, even though I'll be hiking through some higher elevations and just shy of the Canadian border. Is this summer kit going to backfire on me? It's possible. Glacier National Park recently (June 13th) had a winter storm watch, with snow and freezing overnight temperatures. At the other extreme, 2021 PNT hikers dealt with a record heat wave by the end of June and for much of July…days on end of over 100 degrees! So basically I have no idea what to expect…rain, heat, cold…probably a little bit of all of it. After recently surviving pretty cold temperatures (11 degrees one night) followed by days in the 90's in Arizona and New Mexico, I'm feeling a lot more confident in my ability to deal with extremes.
If my kit looks familiar, it's because I've been on a roll with many of the same items (or exact replacements) since 2017. Things like quilts, sleeping pads, and rain jackets have been swapped mid-hike as seasons changed and trail conditions dictated, but my basic themes have remained much the same. A few hearty/lucky items have now made it through all 9 thru-hikes: my cheap MP3 player, titanium pot & spoon, and my down beanie! Many other items have at least been along on 4-5 thru-hikes. This is incredible considering the amount of time and exposure these items have experienced, especially the electronics (less so for stuff made out of titanium). As would be expected, things eventually fail, often at an inconvenient time on trail. This is the price I pay for re-using my stuff over and over again. On the AT, both my original trekking poles finally broke, but I was at least able to temporarily mend them in order to get by for the rest of the hike. I've gotten pretty good at improvising and doing field repairs over the years.
Knowing when to retire a piece of gear is the hardest part, as I tend to push my things long past when I should. For instance, I'll be using the same Sawyer Squeeze water filter that I started with in 2021…not long in terms of time but it's already been through 3 thru-hikes (GET, AT, MRT). Some hikers go through several of these filters on just one thru-hike, either because they accidentally freeze or aren't backflushed enough. I clean my filter in every town and sometimes even on the trail. In between hikes, I've been storing the filter in the refrigerator and flushing it with water once a week to keep it from drying out. And, it there's even a chance of freezing conditions, I sleep with my filter and/or carry it in my pockets. This has kept it going for quite awhile.
I still consider many items expendable, such as shoes, stuff sacks, water bladders/bottles, gaiters, socks, shirts, etc. Generally I've replaced such items with an exact replica or at least as close to the original that I could find. These include Darn Tough socks, Dirty Girl gaiters, Smartwater bottles, Evernew 2L water bladders, and Altra Superior (versions 3-5) shoes. I'm somewhat brand-loyal but these are also items pretty highly regarded and used consistently by a majority of thru-hikers. People tend to stick with what they know works.
Some notable changes to this year's kit are: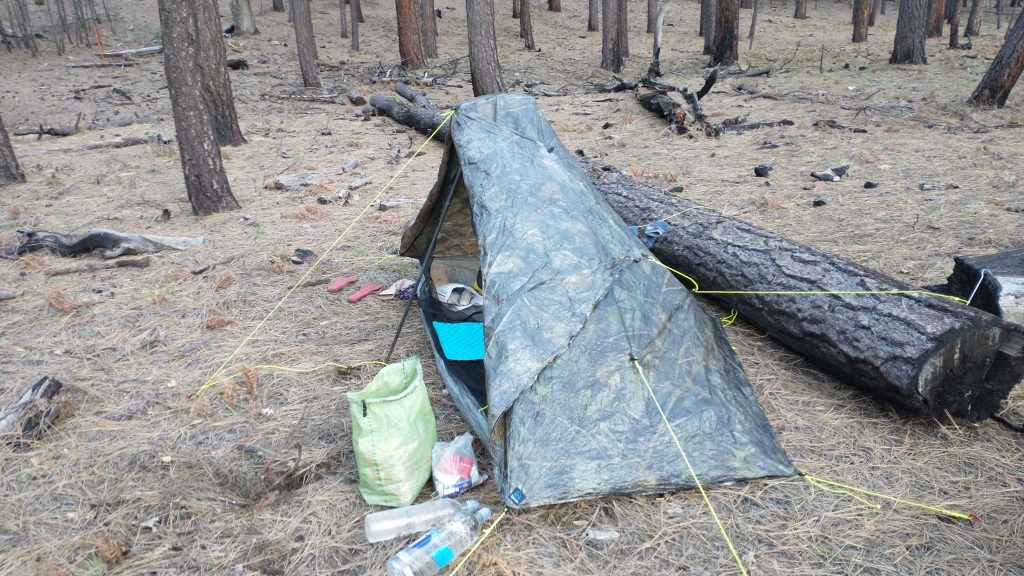 New Zpacks Plexamid Tent: I completed 8 thru-hikes with my first ultalight tent, the Zpacks Solplex. The MRT was the first thru-hike I did with my Plexamid (even though I've had it since 2020 and used it for a few overnight trips in Colorado). The PNT will be my second hike with this tent. I still haven't gotten quite used to it but I do like the extra space it affords, plus it only requires one trekking pole. There's almost no difference in the weight or functionality. I have yet to experience any precipitation in this tent but that's why I finally had to give up on my old Solplex…the floor soaked through on multiple occasions in torrential downpours on the AT. Initially I didn't use a groundsheet with my Solplex, which led to lots of little holes in the floor. I'm being extra careful with the Plexamid by thoroughly clearing the ground beforehand and using a polycro groundsheet. This also helps to protect my Uber-delicate Uberlite Thermarest sleeping pad.
Speaking of which, my Uberlite is new, as well. My first one, used for most of the AT, had some baffle delamination issues and was therefore replaced under warranty. I hope this second one holds up a little better (spoiler alert: it didn't! It delaminated faster than the first and I had to replace it with my old women's Xlite…never again on the Uberlite!). Not to jinx myself, but I've actually never sprung a leak in any of my Thermarests! My other 2 Xlites are still going strong after almost 10 years! I am very careful with my gear because I depend on it so much and also because being able to reuse gear for multiple thru-hikes saves a lot of money.
Other new & newly-replaced items include: Waymark Fanny Pack (LiteAF fanny pack kind of de-laminated on the AT), Nitecore NU25 headlamp (better battery life and red light than my old Petzl Bindi…which I still love), Black Diamond Trekking poles, Dirty Girl Gaiters, Purple Rain Adventure Dress, Enlightened Equipment Rain wrap (a cheaper alternative to replace my Zpacks DCF rain skirt), Six Moon Design Umbrella (warranty replacement), Darn Tough socks, Altra Superior 5 shoes, and underwear.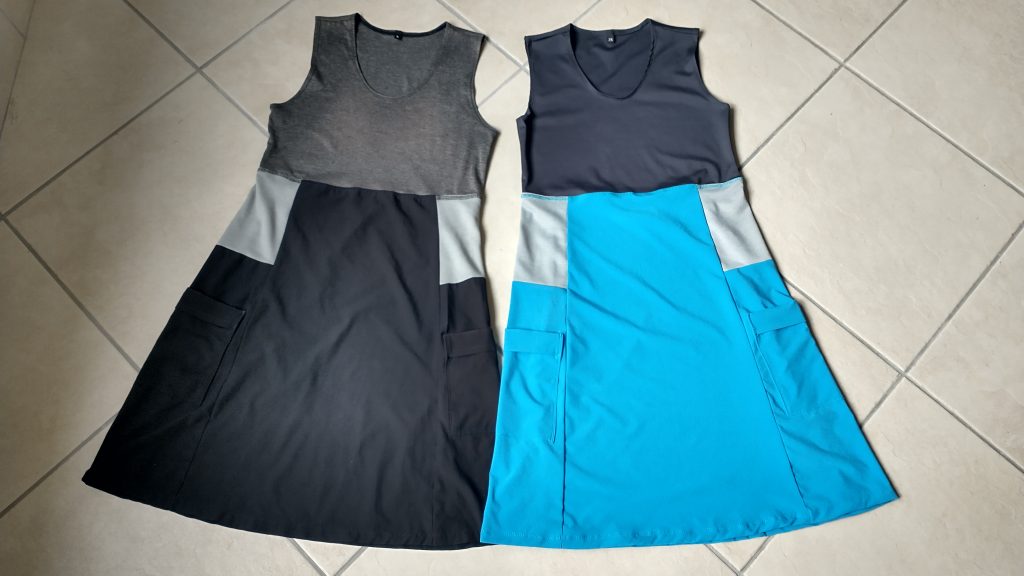 Lastly, another new addition to my electronics set is a digital thermometer. This gadget is probably redundant and certainly unnecessary but I really appreciated knowing the temperature on my MRT hike. It records highs and lows, so it has more features than that of a watch or phone. It's small and stays out of the way for the most part. I also added several small items for sun protection and exposure to overgrowth (there are stinging nettles in the PNW!). There are also some additional items for bears (line/spray) and bugs (head net/spray). I'll be ditching my microspikes as soon as there's no more snow, probably followed closely by the the bear spray.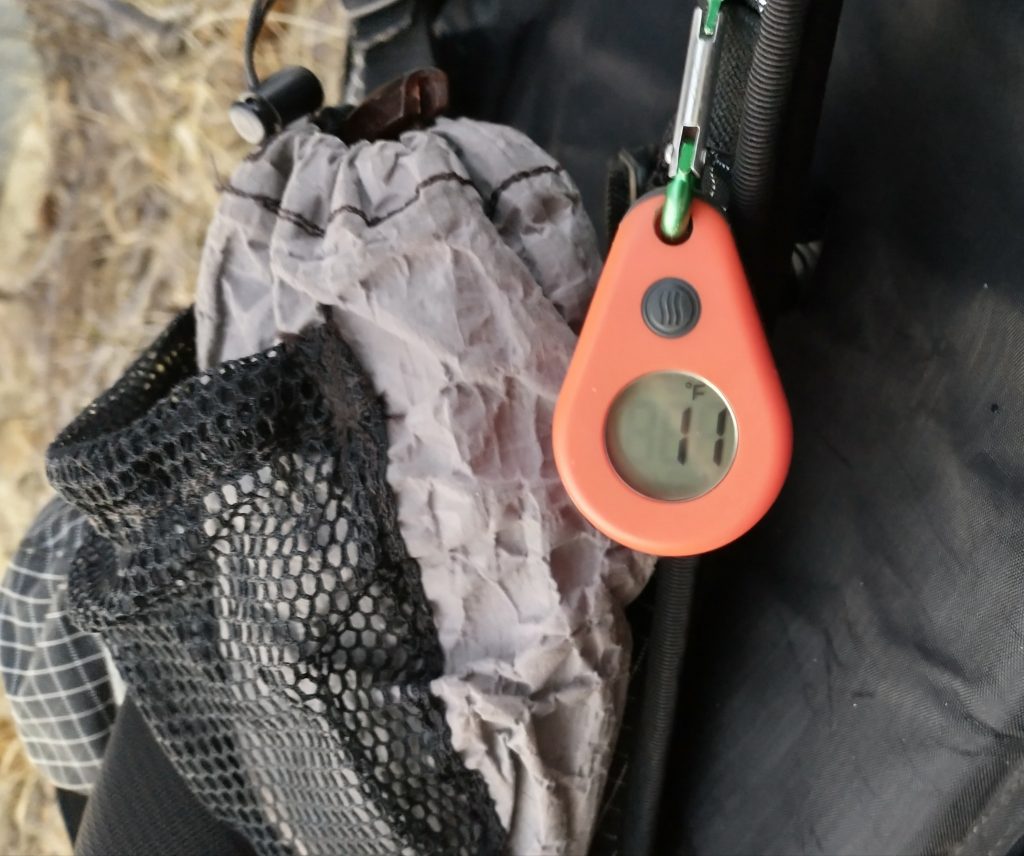 For a description of some of my other gear (my frameless/beltless Waymark pack and my Katabatic Palisade quilt, new for the AT), see my AT Gear List here.