December 2nd.
Auckland Harbor Waterfront to Mt Eden
Mileage: 6 kms
I didn't want to stay in the hostel all afternoon, knowing I would just get really tired and want to go to bed early, further putting me off this new schedule. What's a great cure for jet lag? Walking! How convenient that the TA goes right through the city, following the urban and historic Coast to Coast path. The isthmus here is only 9 km wide (narrowest part of the country), thus it's possible to walk from one harbor to the other in one day.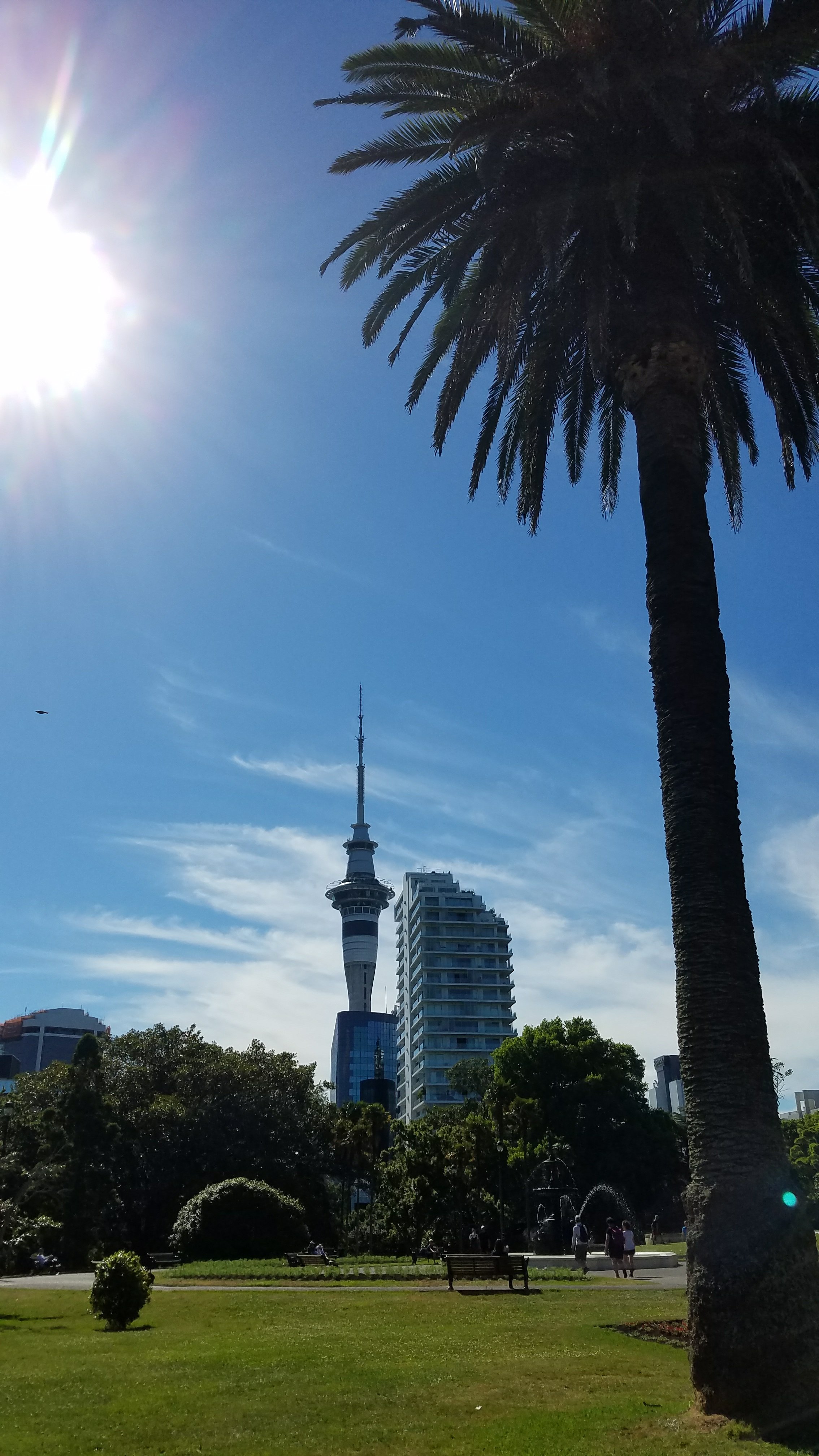 I didn't figure I'd make it the whole way but why not knock out a few kms, especially during such gorgeous weather. What a great idea a little bit of slack-packing turned out to be. There were so many grand sites, I could not list them all. But a few highlights were the views from Mt Eden, walking through the botanical green houses in Auckland Domain, watching players on the cricket fields, and seeing lots of Tui's, a popular native bird. A first for me, I walked through a "fernery"-basically a garden of just ferns. Only in NZ.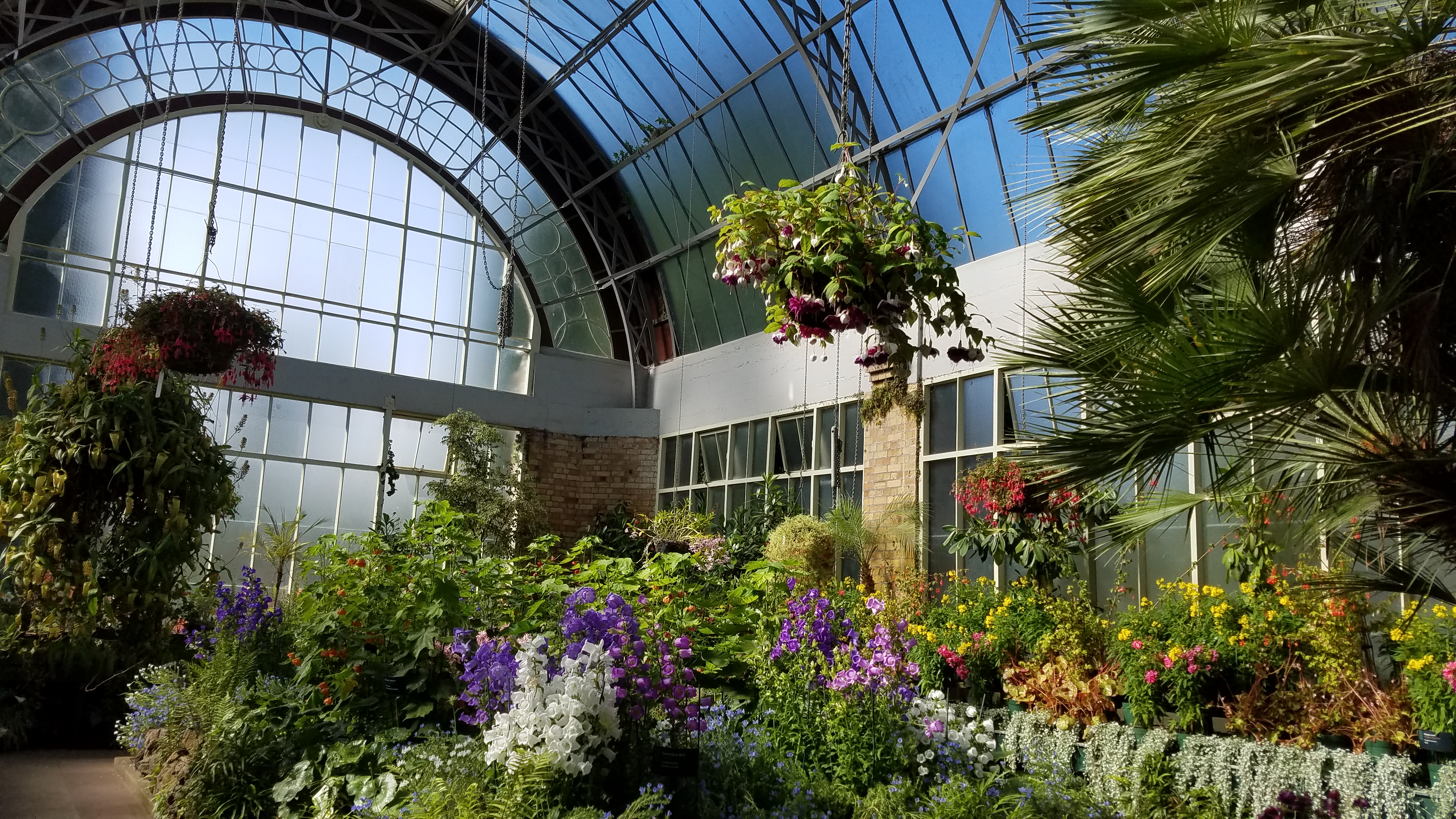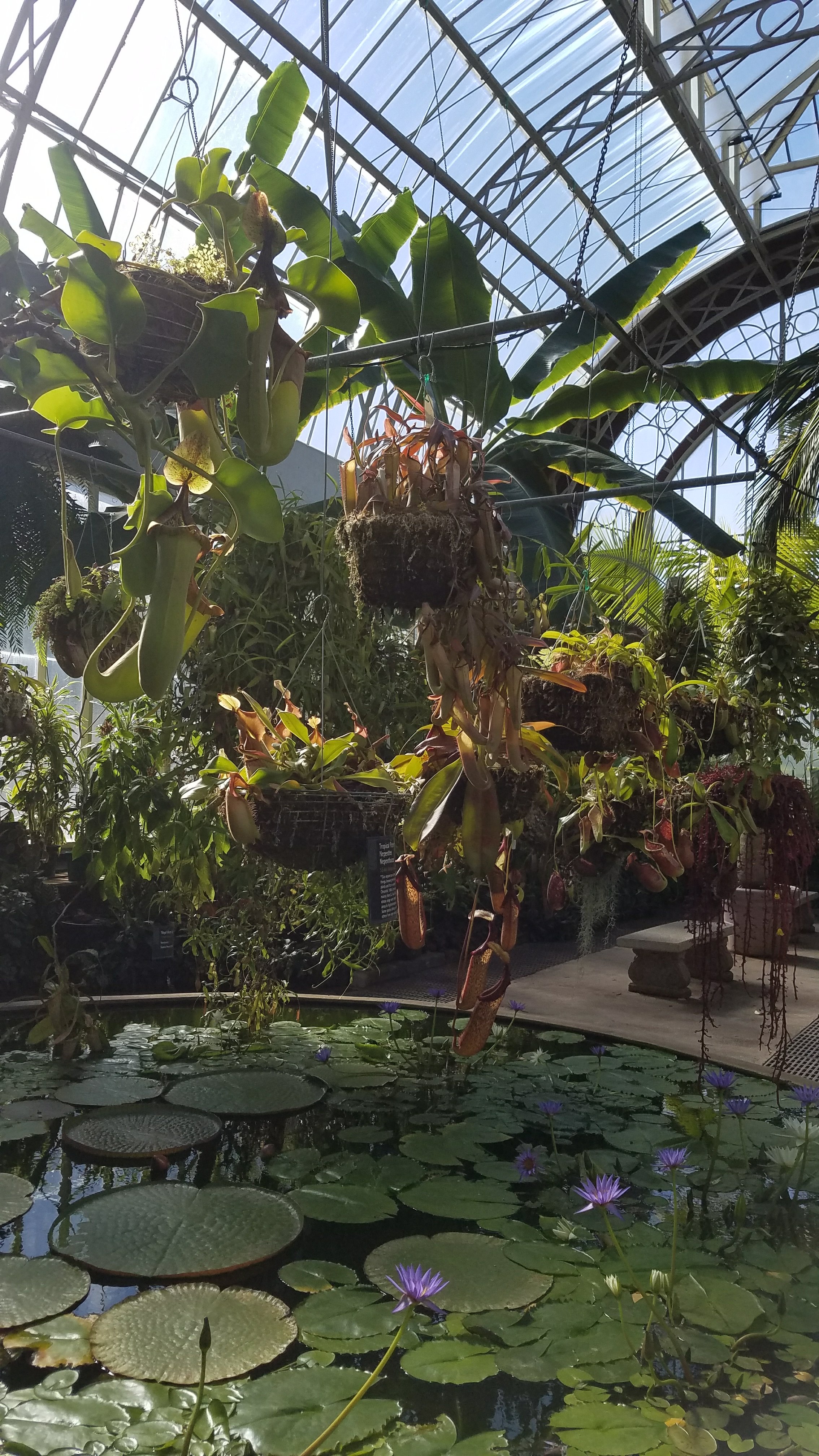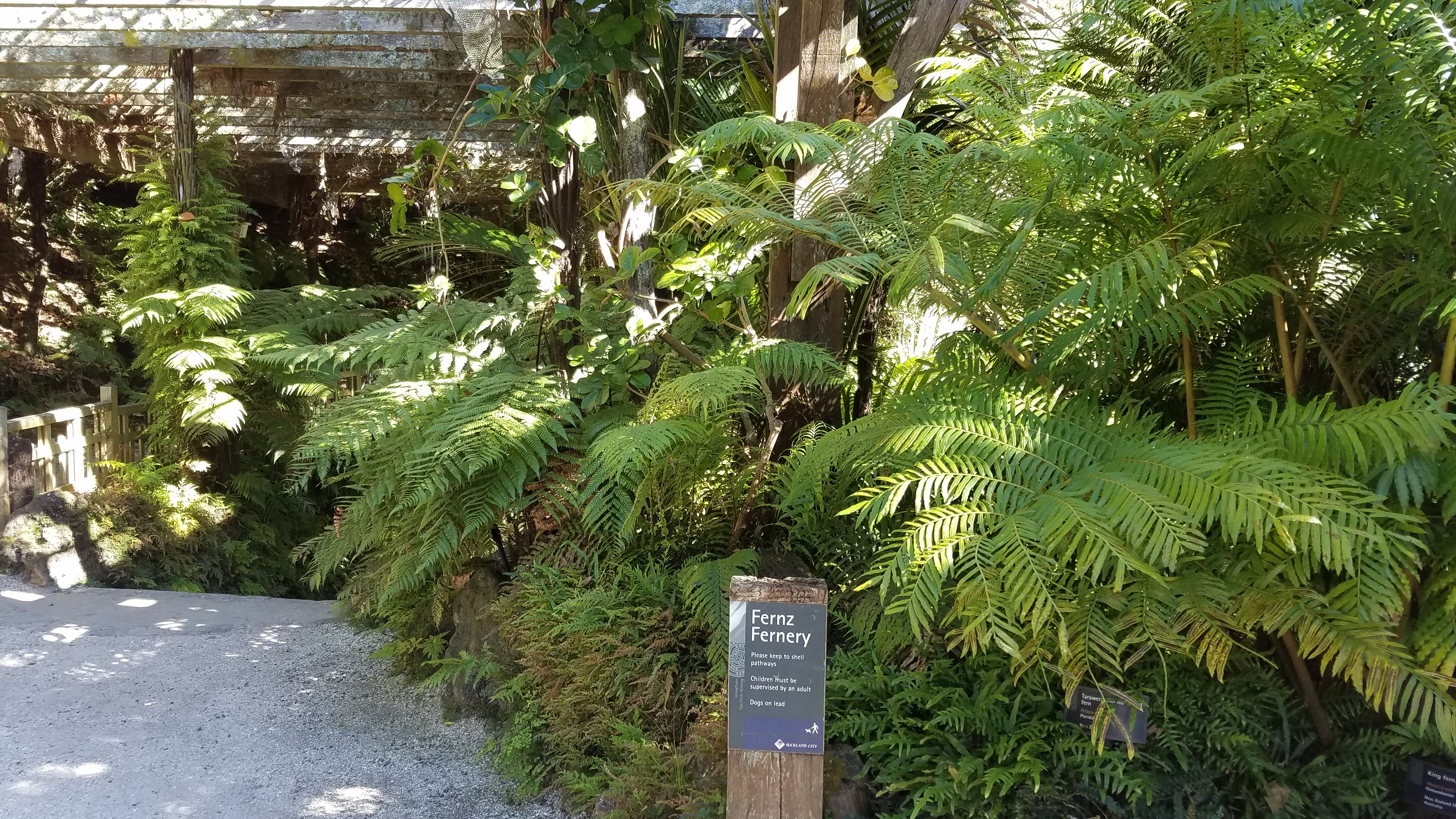 The vibe of this beautiful city on a summer weekend, so close to the holidays, was captivating. It was almost too much for my senses. I was so exhausted, it was great to take a city bus back to the CBD (my plan all along). While I only did about 6 km of the TA, my watch says I did about 12 miles all day. This has been one of the longest days in my life but I feel great!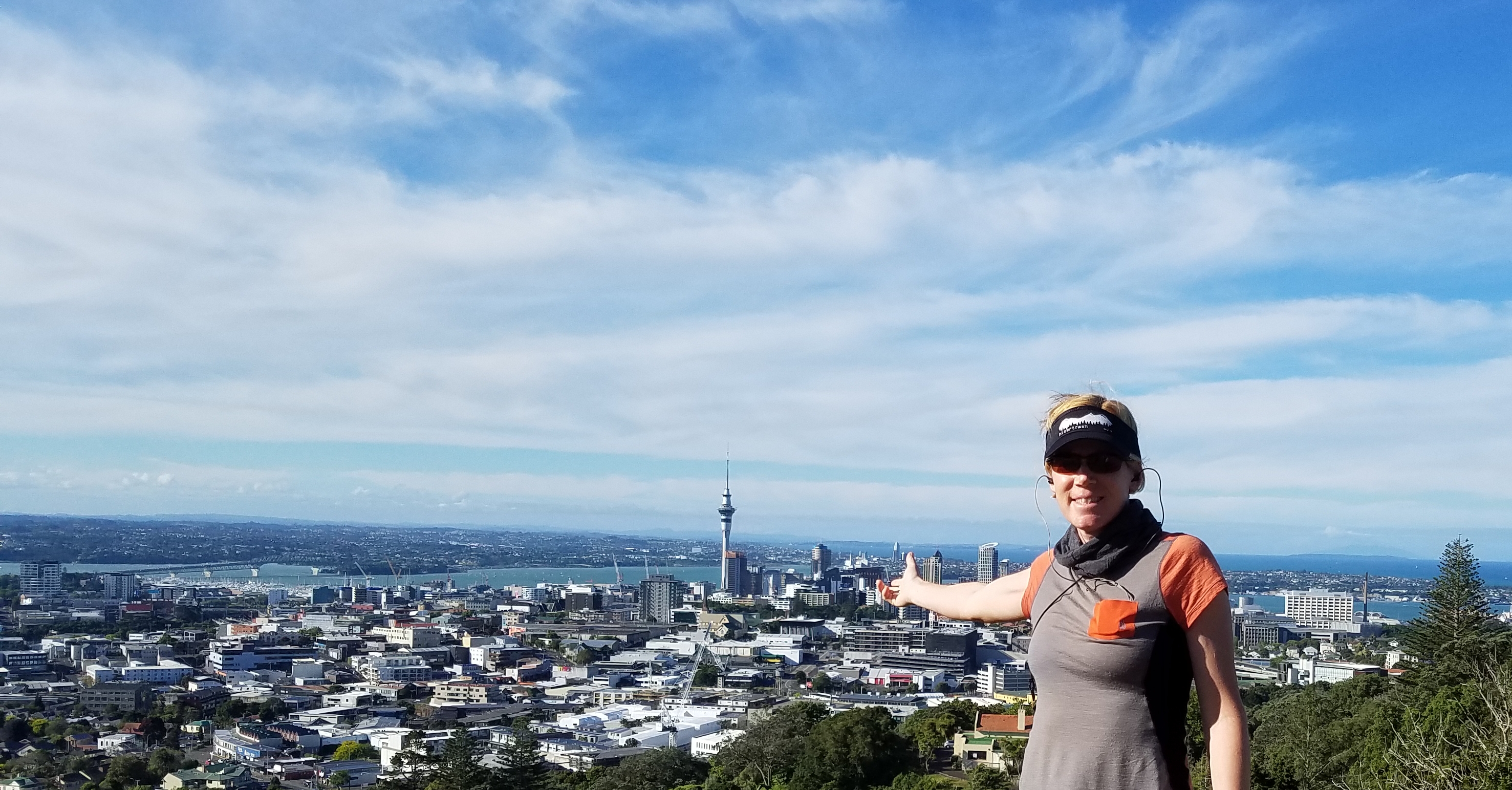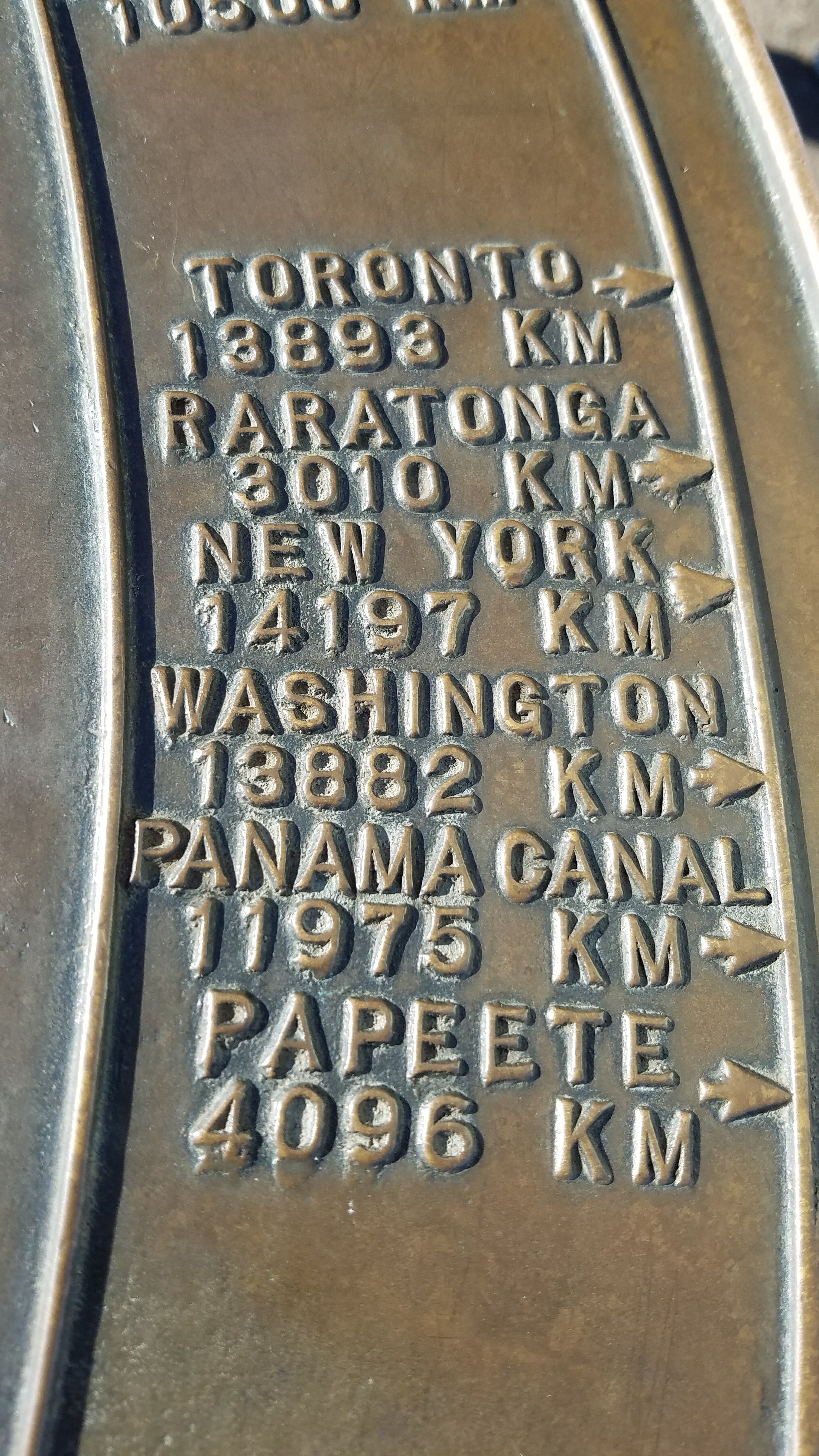 This geo marker at the top of Mt Eden shows just how far I've gone since leaving Miami.