I usually include a short synopsis about the pre-planning and travel stages before a hike. I won't go into too many details for this one, though. Suffice it to say, there was a fair bit of planning, given the nature of this rough route. A lot of looking over maps, notes, and blogs, as well as making sure all that info was loaded into my new phone. I just switched phones less than 2 weeks before departing, which left me still trying to figure out the myriad of small details. I also switched from At&T to a Verizon network carrier (US Mobile), so I was hoping to enjoy better service on the trail.

My backpacking gear remained much the same as what I carried on the AZT and CDT. I changed some clothes for better sun protection is all. Same old tent, backpack, and Alsek quilt. I was afraid I might be cold with my limited layers, so I threw in a few hand warmers for extra cold nights. You can see my gear list for the CDT to better know what I was carrying.

Travel to this hike was straightforward. I took a direct flight from Miami to Phoenix, which was relatively easy in this new era of COVID. Large spring break crowds packed the Miami airport, but I was able to easily slide through security thanks to my TSA pre-check status…what a godsend that turned out to be! I flew 2 days prior to our planned start, enough time to do some last minutes preps and acclimate.

Tom, my hiking cohort, picked me up at the Phoenix airport and we did a little grocery shopping before returning to my Number 1 Trail Angel's place. Once again, I was staying with Jon and Laurel at their beautiful adobe house in the desert hills. I worked with Jon years ago on a ship, the Point Sur, and we kept in touch ever since. He was my personal trail angel for both the start and end of the PCT, plus much of the AZT. He'd been instrumental to my hiking career.

I was so happy to be back. Their place was such a respite for me after the PCT and during/after the AZT. I had many fond memories from here. And it was of course great to see Jon and Laurel again. Both were doing well and had gotten their COVID vaccines. That made our stay a bit more comfortable. I was acutely aware of my potential to cause harm, just by traveling these days. It's sad to feel such guilt over what should otherwise be a positive experience.

We spent the remaining time getting resupply boxes ready and playing around in the surrounding desert. Jon let us trial his new electric fat tire bikes, which were a blast, once we got the hang of them. We even took them off-road up some washes and jeep trails. We got great views of Four Peaks (AZ license plate), the Superstitions, Weavers Needle, and the Verde River…all places we've hiked and explored or will be hiking.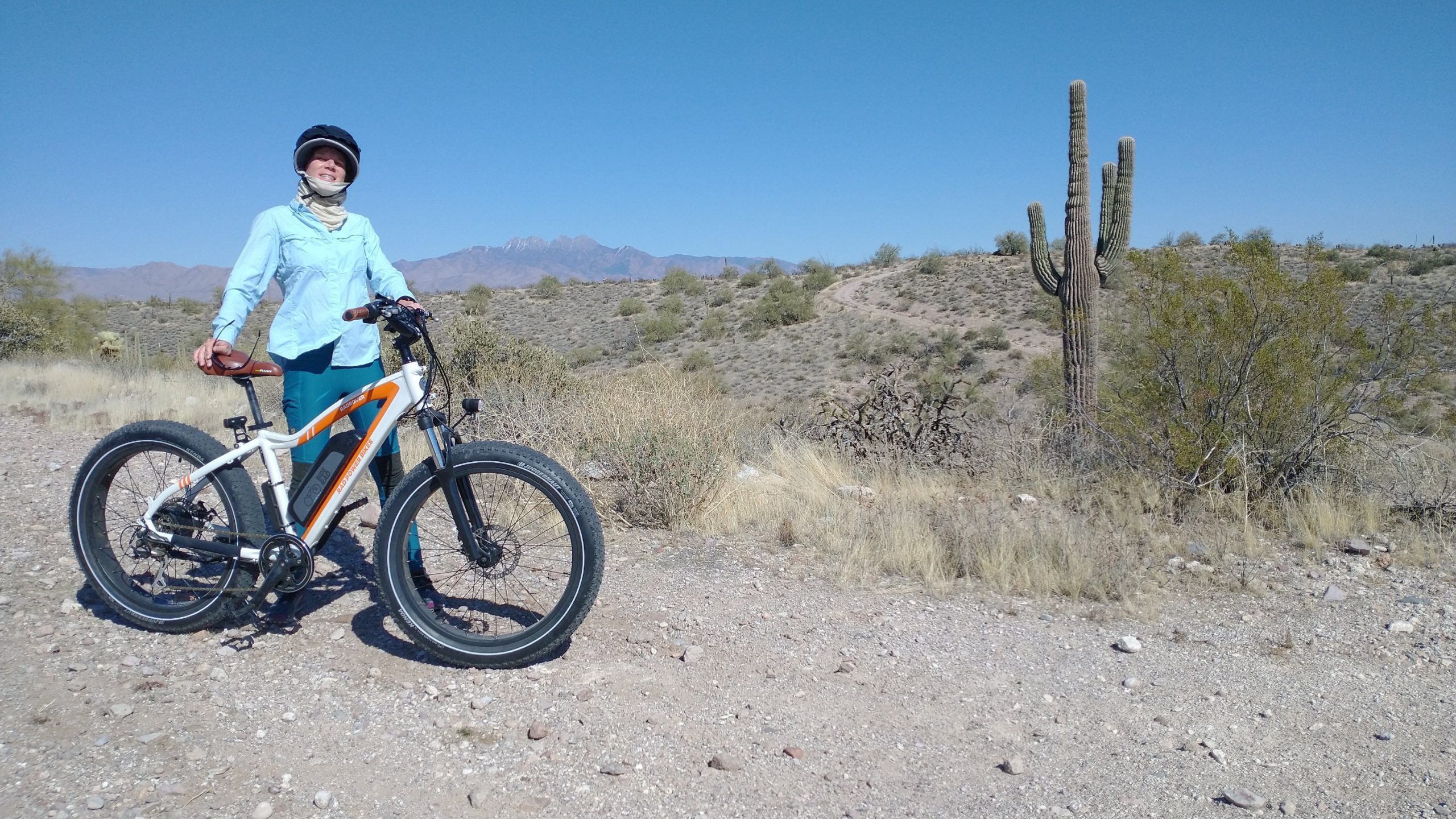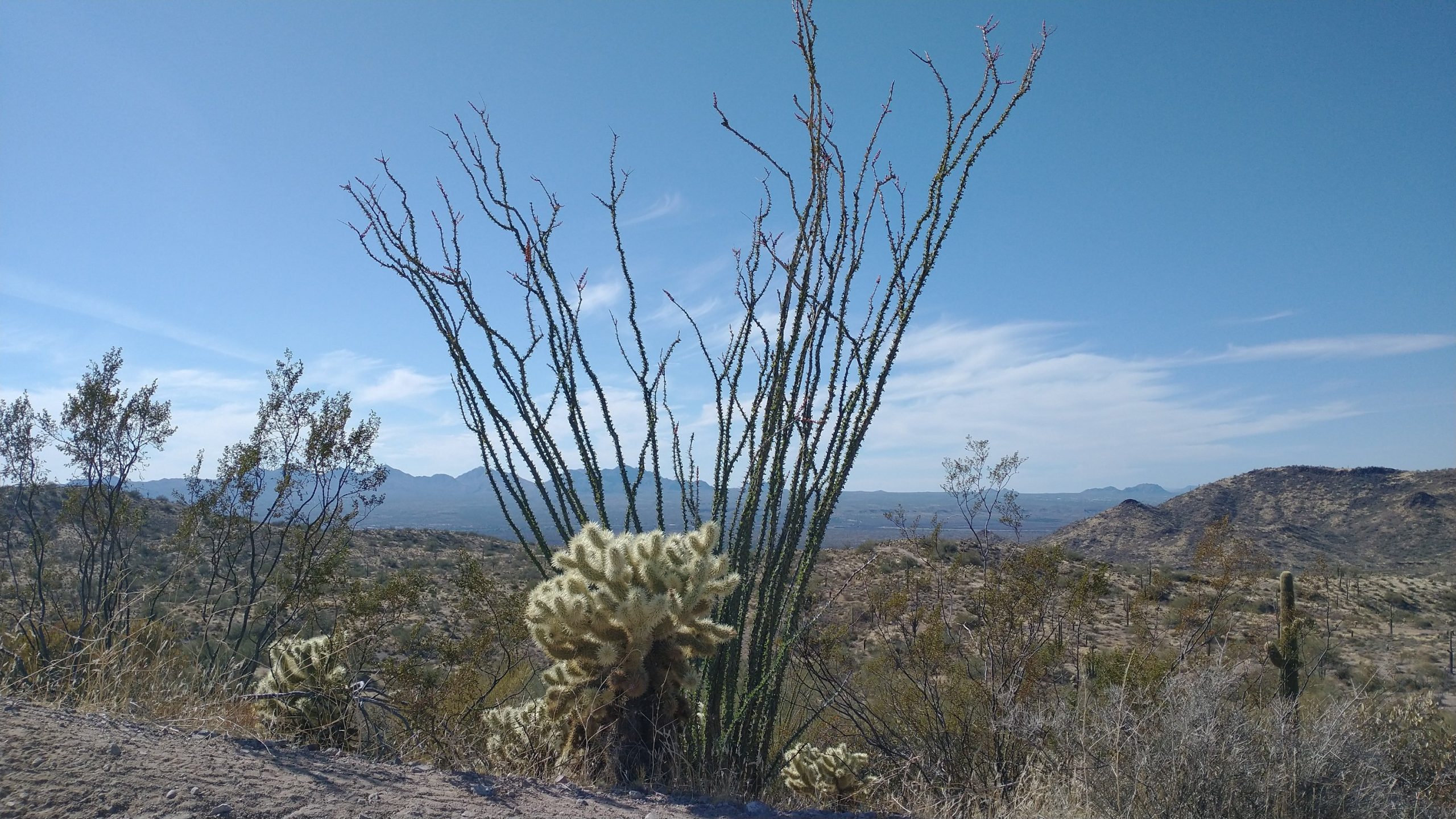 Unfortunately the day ended on a very sad note. One of Laurel's horses became notably sick in the afternoon, all signs pointing to colic. This is a pretty common affliction and nothing much that can be done to prevent it. We did all that we knew to do to help him, which was to get him up walking while we desperately tried to get a vet see him. Given the remote location, we couldn't find one able to travel. Thankfully, a neighbor graciously offered to haul him in her trailer and gave him some pain medicine she had on hand.

The news from the hospital was not good…his small intestine had ruptured and given his advanced age, the only humane option was to put him to rest. After the pain I felt over the loss of my mom's horses last summer, this was pretty triggering for me. But Ceniso lived a full life with a loving owner, and so it goes. We also felt sorry for his stablemate of 20 years, Rusty. We could see that he knew something was very wrong and his cries for his friend when we led him away were heart wrenching. I don't handle seeing animals suffer very well…even as I write this I'm crying. Sorry to include such a sad story in this blog but in a way it's helping me process it. Deep condolences to Laurel…I wish we could have helped more and weren't an added concern during such a difficult time. Hiking seemed like a distant and silly consideration this night but the show must go on as they say.