September 1st, 2018
Peavine Creek mm 1432.5 to Burney Falls and then Burney Mountain Guest Ranch mm 1410
Distance: 22.5 miles
0615-1530
Today was a great day. I got some good hiking in, got to be a tourist, and ended the day at a relaxing oasis in the dry hills.
It was a quick 13.5 mile hike into the falls. I descended quite a bit, crossed roaring Rock creek and then a big dam across the Pit river. I passed another SOBO, Dorothy (a guy from Kansas), who I think I last met just before Cascade Locks. He caught up to me again at the falls.
The state park was humming with activity…a Saturday on Labor Day weekend, of course. I went to the general store for some food but found the prices a bit high. The ladies at the counter also didn't seem all that excited about hikertrash. They were none too happy when I asked for the hiker box, but at least I scored some good stuff from it (unopened bag of tortillas, dehydrated refried beans, EmergenC).
I didn't help things when I dropped a pickle from my hot dog onto the floor. Dorothy and I were chatting in the store and they asked us to kindly move along, as in, get out! I think they are a little jaded over hikers at this point and I guess I can't blame them.
I decided it was best to also get away quickly from the crowds, but not before grabbing a few looks at the falls. They were nice falls and there is an interesting story about how the water comes out of the rocks from below ground. Further upstream, the creekbed is completely dry. As I crossed it further to the south, I found this to be true.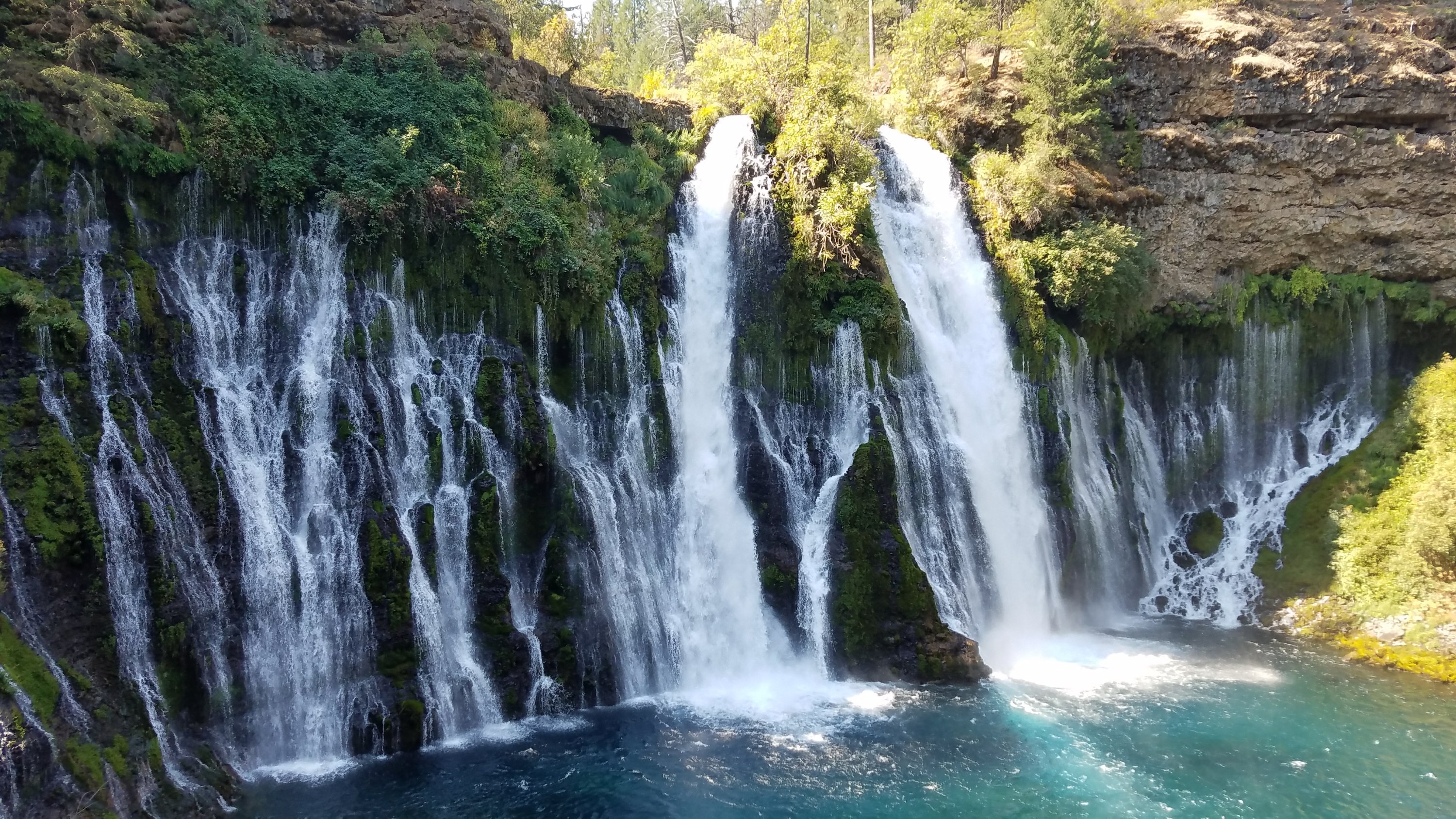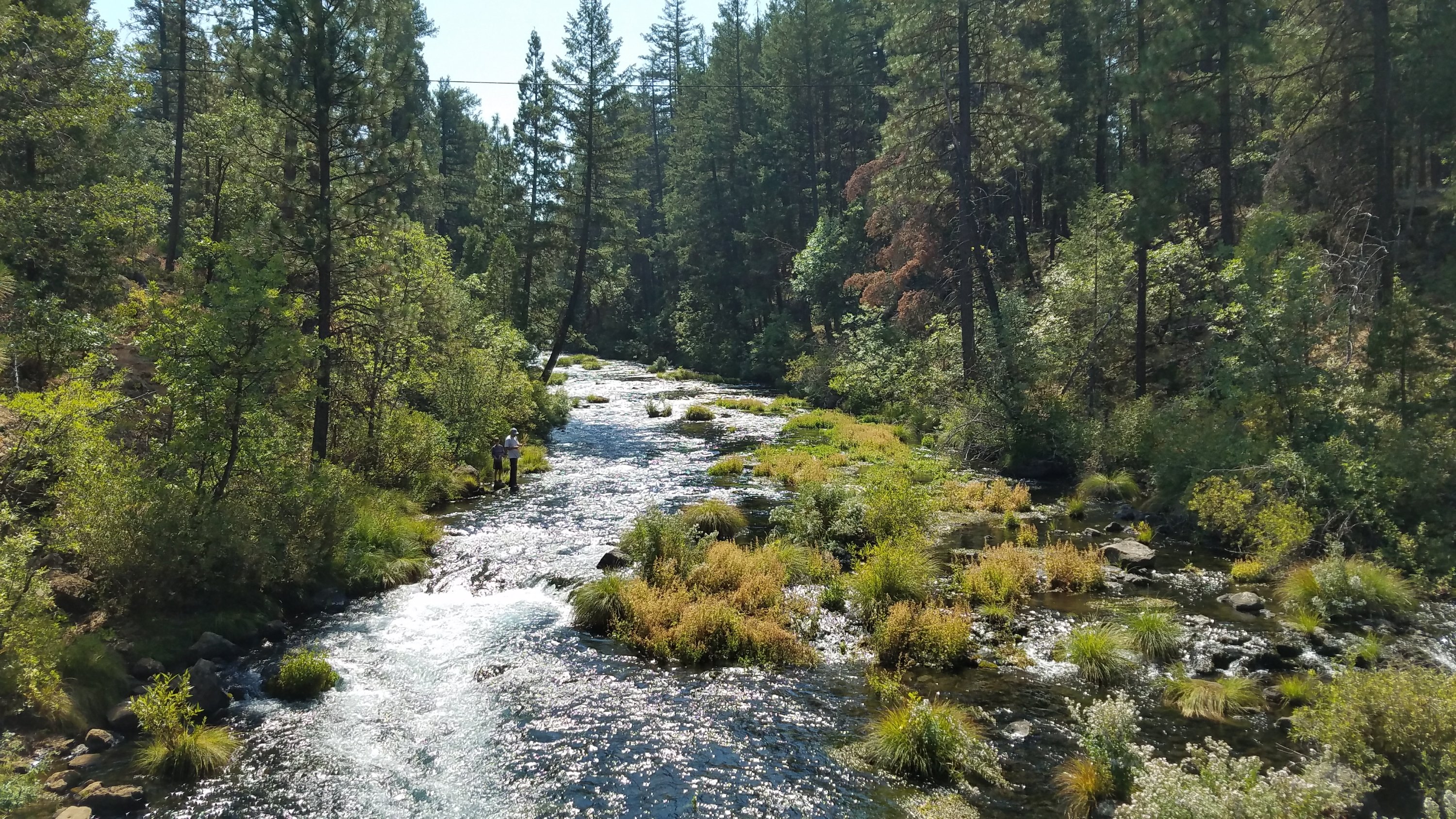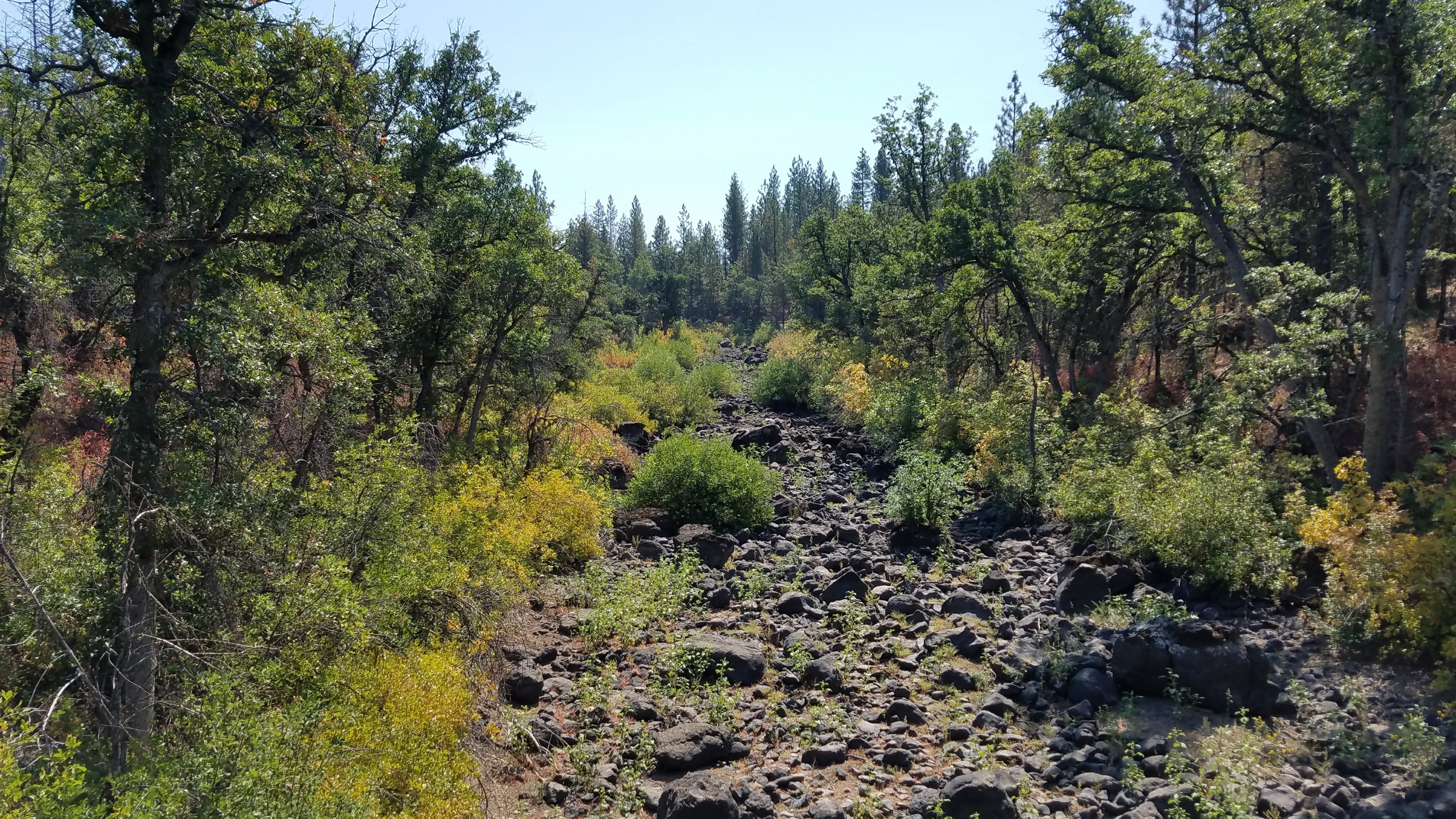 Instead of taking a shower at the falls campground, I had decided to head for Burney Mountain Guest Ranch, on a tip from Plants. I had to hike about 8 miles through very dry and exposed forest to get there, in the peak heat of the day. My umbrella once again came into play. At least the terrain was pretty flat. This section is known for its hot, waterless stretches.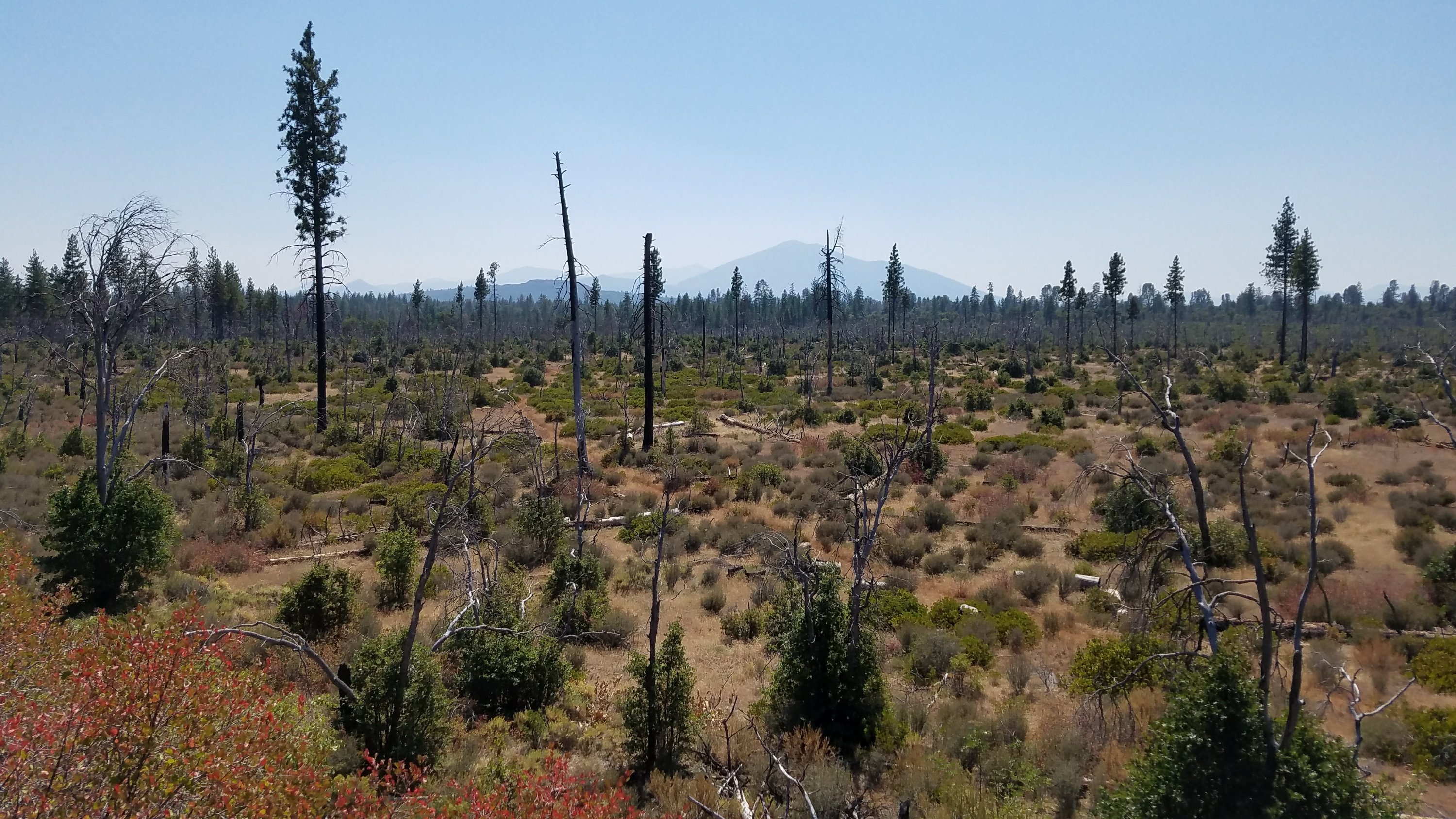 I got to ranch, which is just off the trail, at around 3 pm. I found Lucas, Flowers, Dorothy, and Suehenga there. I was given the briefing on the place and signed my name on the list for dinner, which is included along with laundry, showers, pool use and camping for $27. The place also had the best little store, with an amazing selection.
I did chores and then had a great dinner with the rest of the hikers. We all had a giant baked potato with chili on top. I couldn't even finish mine but they had extras for anyone still hungry. The family running the place is so welcoming to hikers. It's nice to see that we haven't worn out our welcome everywhere.
Sitting on the porch and listening to the night sounds while I typed on my phone was also great. It was so warm that I sat comfortably in a t-shirt and shorts. I finally went to bed way too late for the very early morning I had planned the next day.