August 31st, 2018
Butcherknife Creek mm 1467 to Peavine Creek mm 1432.5
Distance: 34.5 miles
0600-1900
It was a long day, my longest distance in a day yet, I think. I walked the trail by moonlight for the first 15 minutes. It isn't getting fully light until about 0630 now. And it was a tough climb out of the valley. Especially since near the top, the smoke was kind of thick and I didn't enjoy breathing it.
Once over the ridge, it cleared up some and the sun was shining. The trail was very dry and dusty, so I could see many animal prints. In one area, the vegetation was overgrown and I saw fresh mountain lion prints that made me nervous. I also saw many deer and their prints, so hopefully the cats have enough to eat without messing with skinny old me.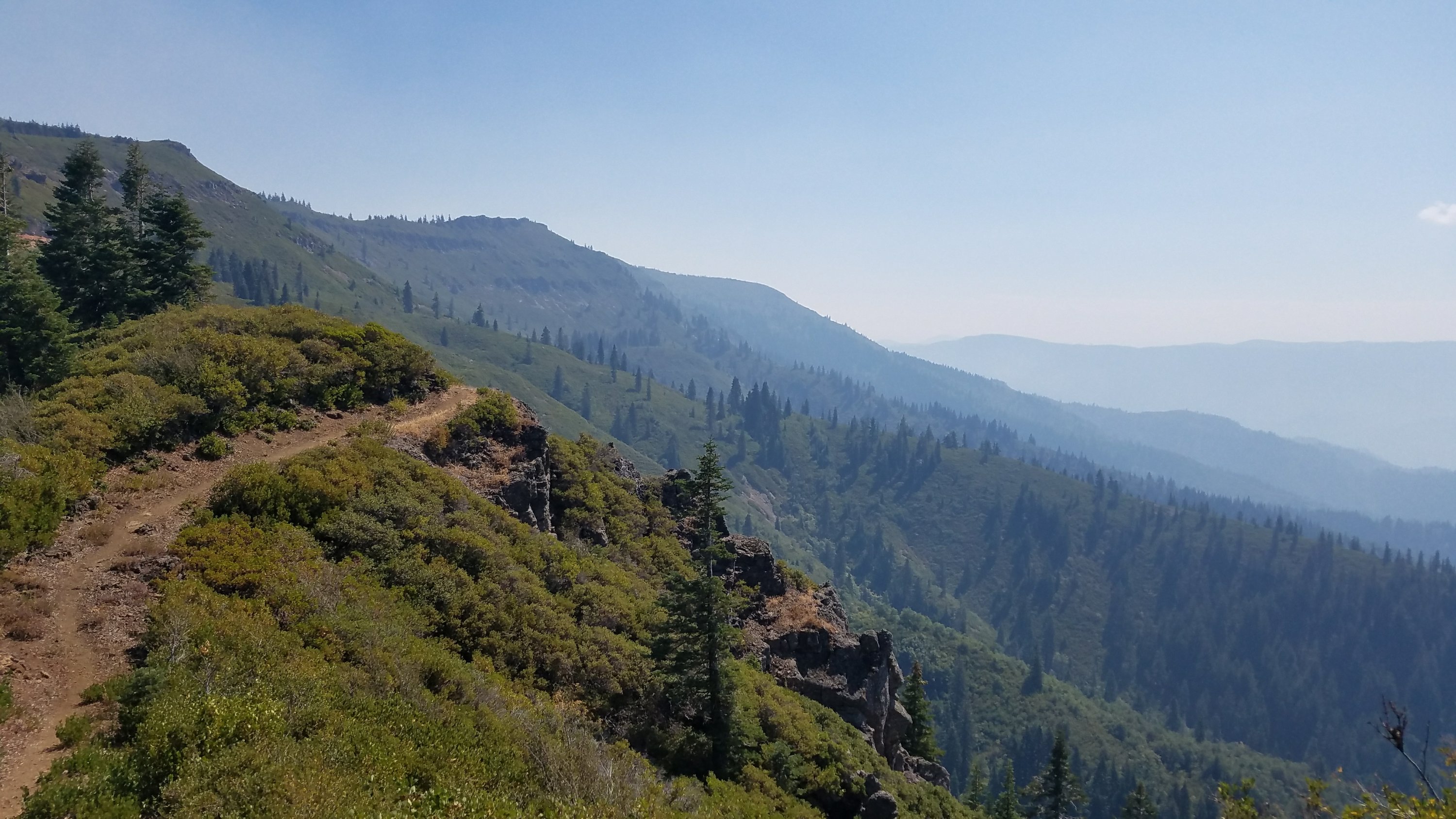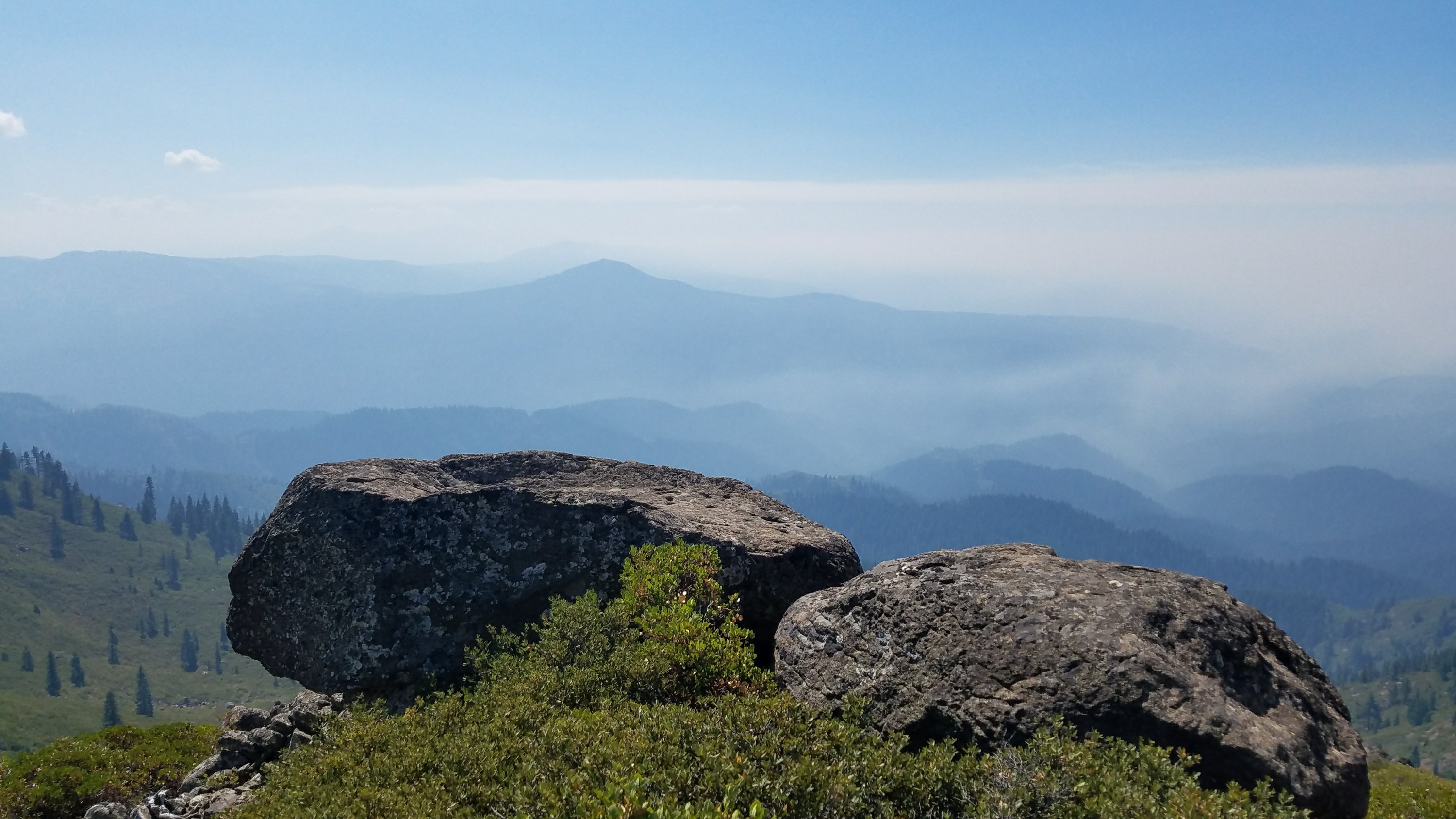 I saw only one person all day, a northbound section hiker. He gave me some info on upcoming water sources. A downside of hiking alone is that I can't ask other people for crowdsourced info from the Guthooks app. And I can't expect many NOBOs anymore. So it's hard to know if a spring or creek may be dry. I asked the man specifically about Peavine creek, which was where I hoped to camp. He said it was running. More about that later.
I walked fast and long to get to Moosehead creek for a late lunch. I had done over 20 miles to get to that point, so what was another 10 or 15? I didn't think I had a 40 in me yet but I'm working up to it.
The many colors on the trail today reminded me that fall is just around the corner. I think a lot of the vegetation is turning color just from the heat and lack of rain, but maybe some of it is fall colors.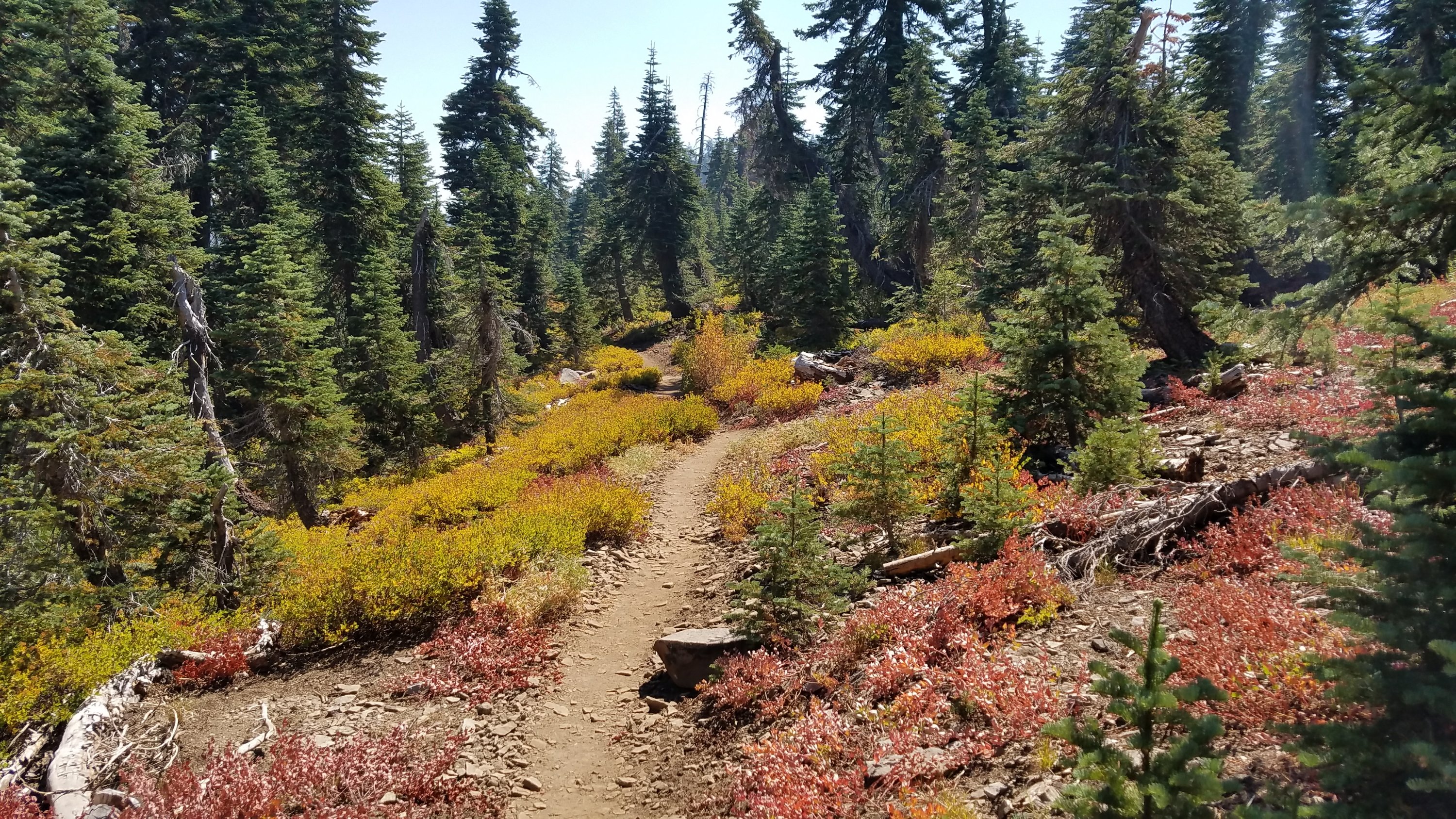 Near the end of the day, I was startled by a massive black animal in the trail. It was just a cow but she was reluctant to move over. I had to bang and wave my trekking poles. Given this is the only large animal to have ever threatened me on a thru-hike, I keep a close eye on them now.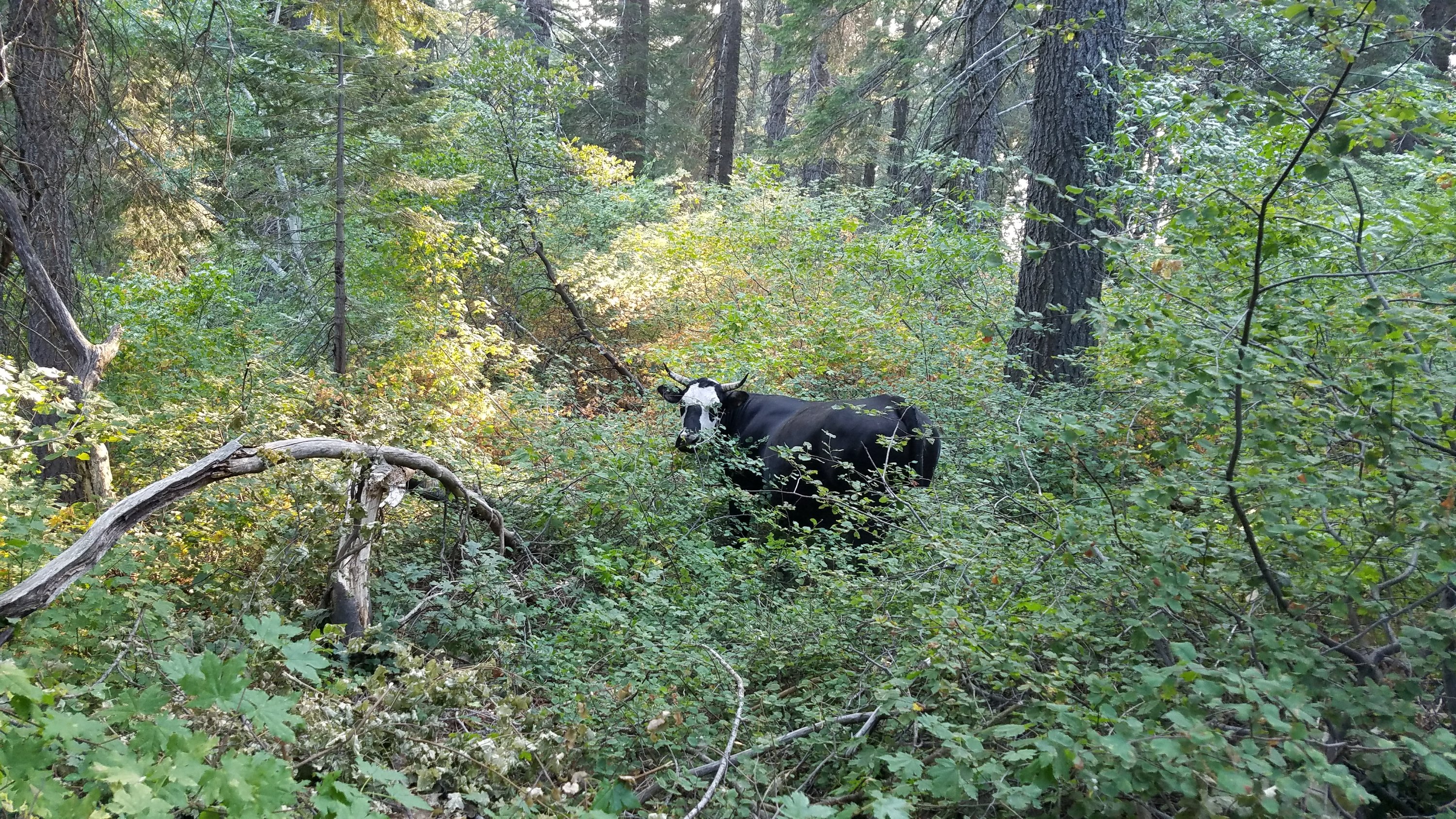 Moo over!
The trail went through mostly logging areas at the end of the day, crossing many dirt roads. All was quiet, though. I got to my planned campsite and found no running creek. There were a few small puddles and one large one, all very gross looking. The guy must have had this creek confused with another. I pushed debris and a suspicious sheen atop the water away and collected just enough water for cooking. At least I found a nice soft flat spot under the pines for my tent. For the first time in awhile, I ended the night all by myself. The night was stunningly silent.