August 30th, 2018
Mm 1496.5 to Butcherknife Creek mm 1467
Distance: 29.5 miles
0620-1700
I slept surprisingly well but for obvious reasons, I was anxious to get moving in the morning. The smoke was pretty bad and the forest really quiet. I walked fast and by 8 am was past the closest point to the fire. I couldn't see any flames or even a glow at night. It really wasn't that close. The smoke shortly began to lift and I breathed a big sigh of relief.
At 0930, I came to a gap at Squaw Valley where a bunch of fire fighters were staged on a road. I half expected one of them to yell at me or demand to know what I was doing but they just smiled and pointed at the direction of the trail on the other side of the road. I asked how the fight was going and they said well. One guy asked if I needed water. They had breakfast items but I didn't want to push my luck and pressed on.
I took a short break at a creek, still anxious to keep moving. I wanted to make it out of the area in question as quick as possible. The trail was mostly wooded, unlike the exposed traverses of the days prior. But I did enjoy the forest, with some big trees and cooling shade. I kept thinking how sad it would be if this forest did burn and I was one of the last to see it.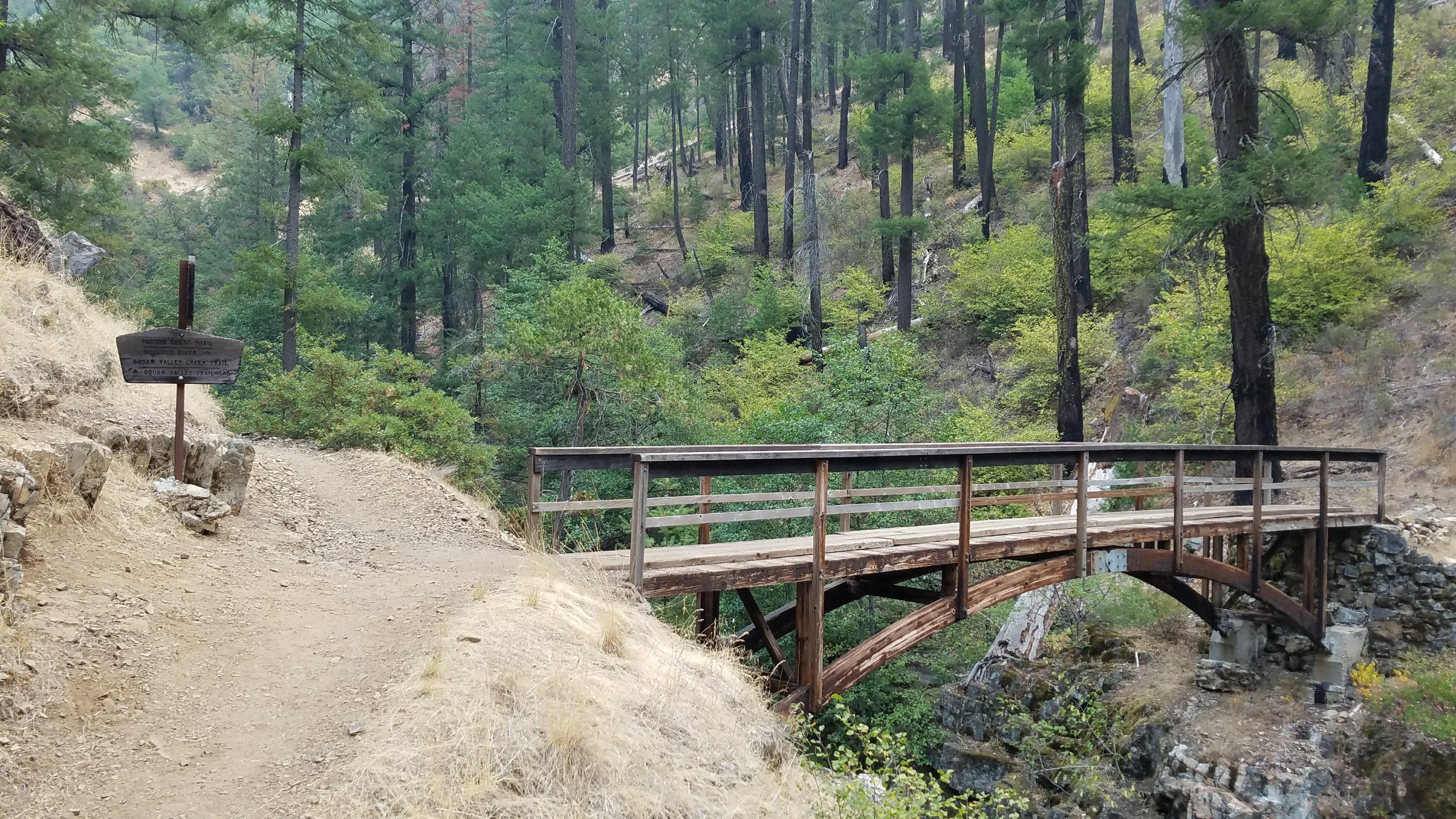 I entered the McCloud River Valley and knew everything was all good. Just a few miles up ahead was where everyone got a lift to the day before. I stopped at the Ash campground for another hard-earned break. I had done over 25 miles by 3 pm. It's crazy how easy these distances are starting to become.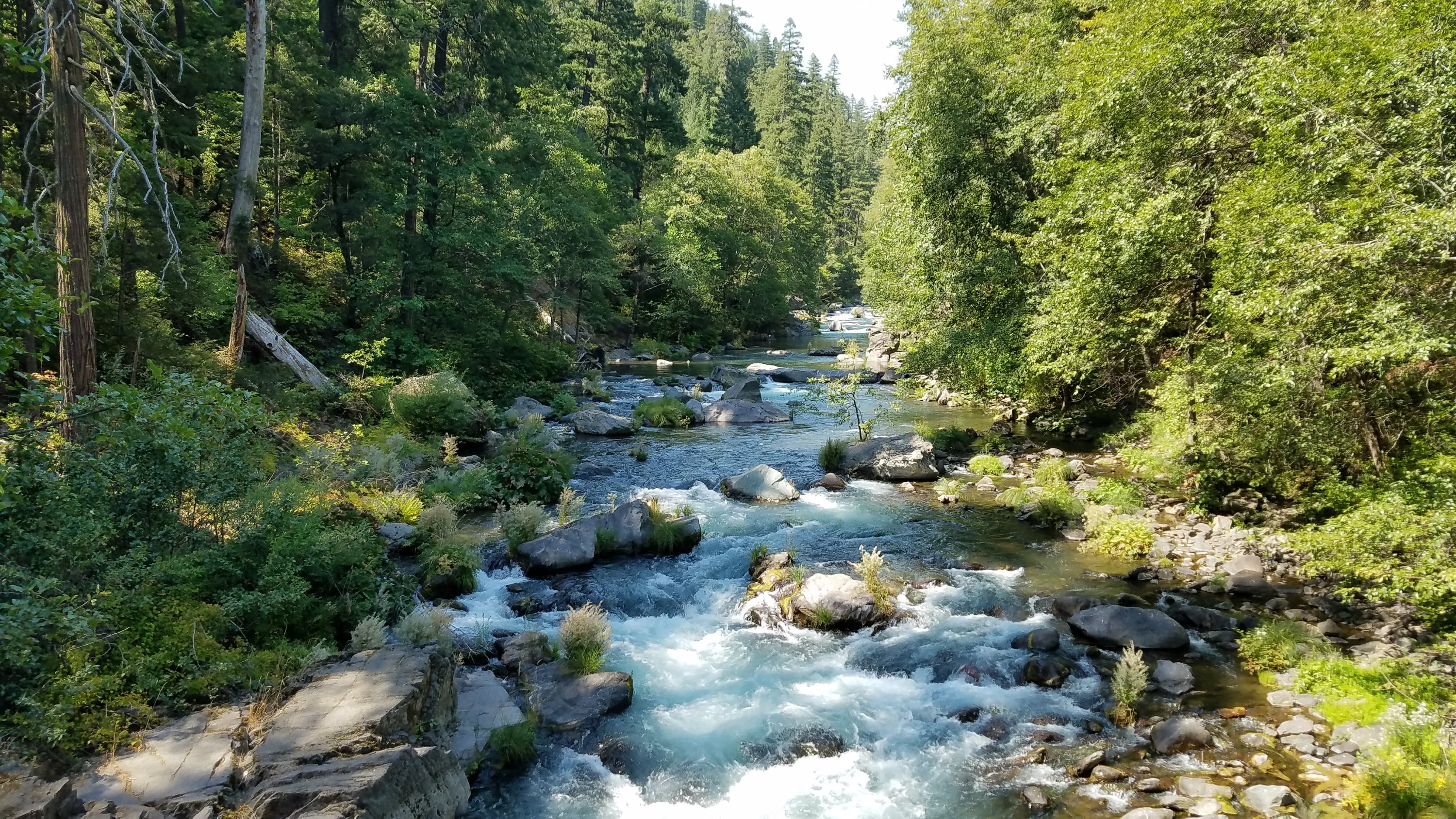 No one was around. In fact, I think this was the first day I didn't see a single person on the trail all day. Many of the SOBOs are now at least day ahead of me and who knows about the ones behind me. Maybe some will skip this section entirely and head for Burney Falls.
I finished the day with a climb up to a creek campsite. When I reviewed the data for today, I was stunned to read that my total gain and loss in elevation was over 8,000′! I don't know how I did these miles so quickly and without feeling exhausted. I think it's time I try for a 40 mile day.
Compared to the late night the day before, I had plenty of time for playing in the creek, cooking dinner, and stretching. I was in bed by 7:30 pm!
And then, surprise! Salty, Bluebear and and Columbus arrived just after 8 pm. I didn't mind at all and at least I was able get some news about the people behind me. They had gotten a ride with the trail angel Tony, along with 3 others I don't know. I wondered what had become of Twist, Watermelon and the German twins. Maybe they are all just skipping to the next section at Burney Falls. Time may tell. I like how the trail constantly shakes the dice on the company around me.