June 28th, 2019
Two Medicine Campground mm 89.2 to East Glacier mm 99.5
Distance in miles: 10.3
Our final day in the park included a nice climb over a smaller pass and an easy glide into town for a nero. We got an early start but took it kind of relaxed. The pass was very exposed and cold but good for spotting animals. On the way up we walked right past a mountain goat and then a herd of 30+ bighorn sheep on the way down. We also got cell phone reception for the first time, so my focus shifted towards town early.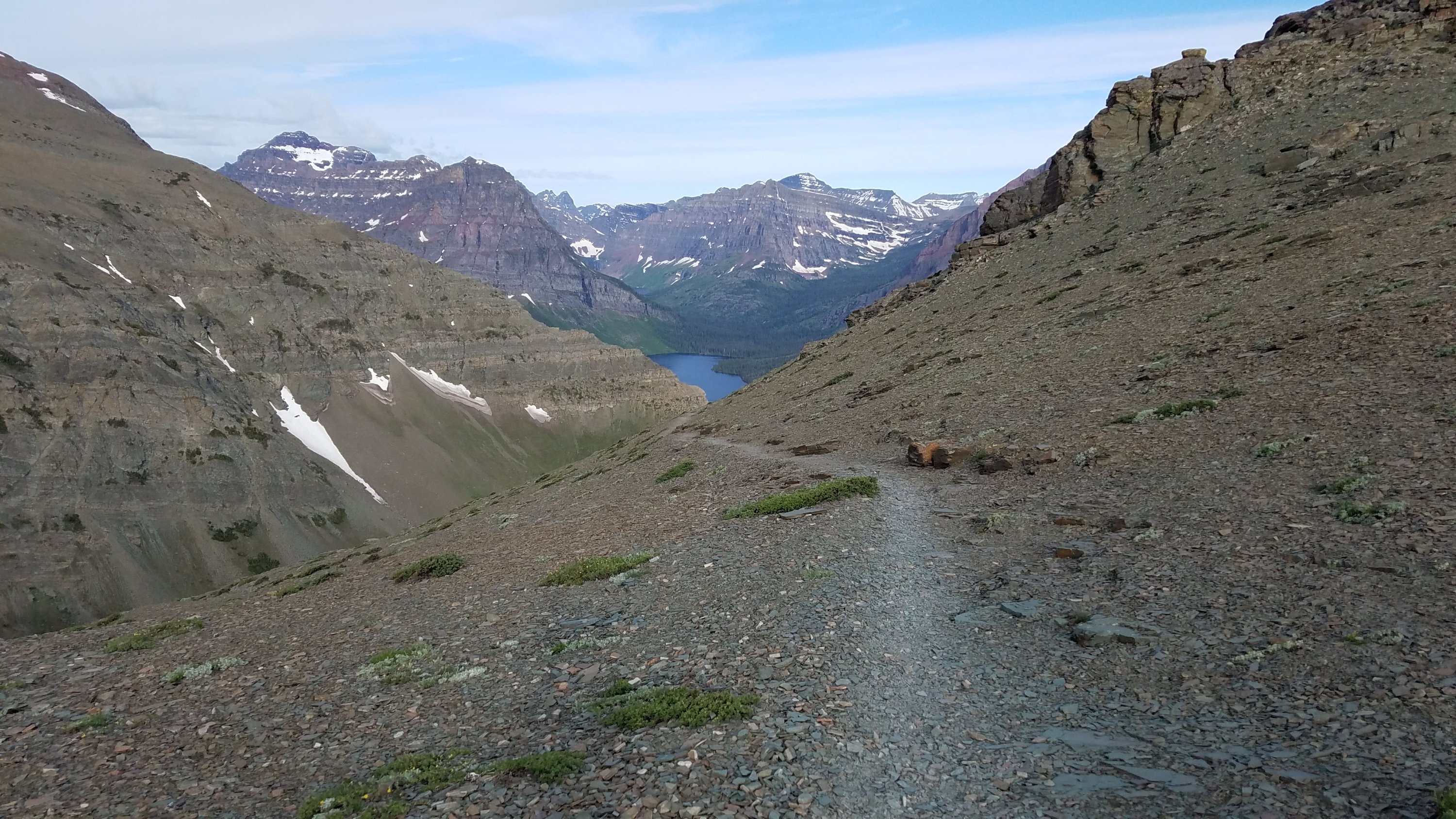 The park is one the most spectacular places I have hiked and I hope to go back and spend more time. It is very crowded and difficult to get permits but it was worth it.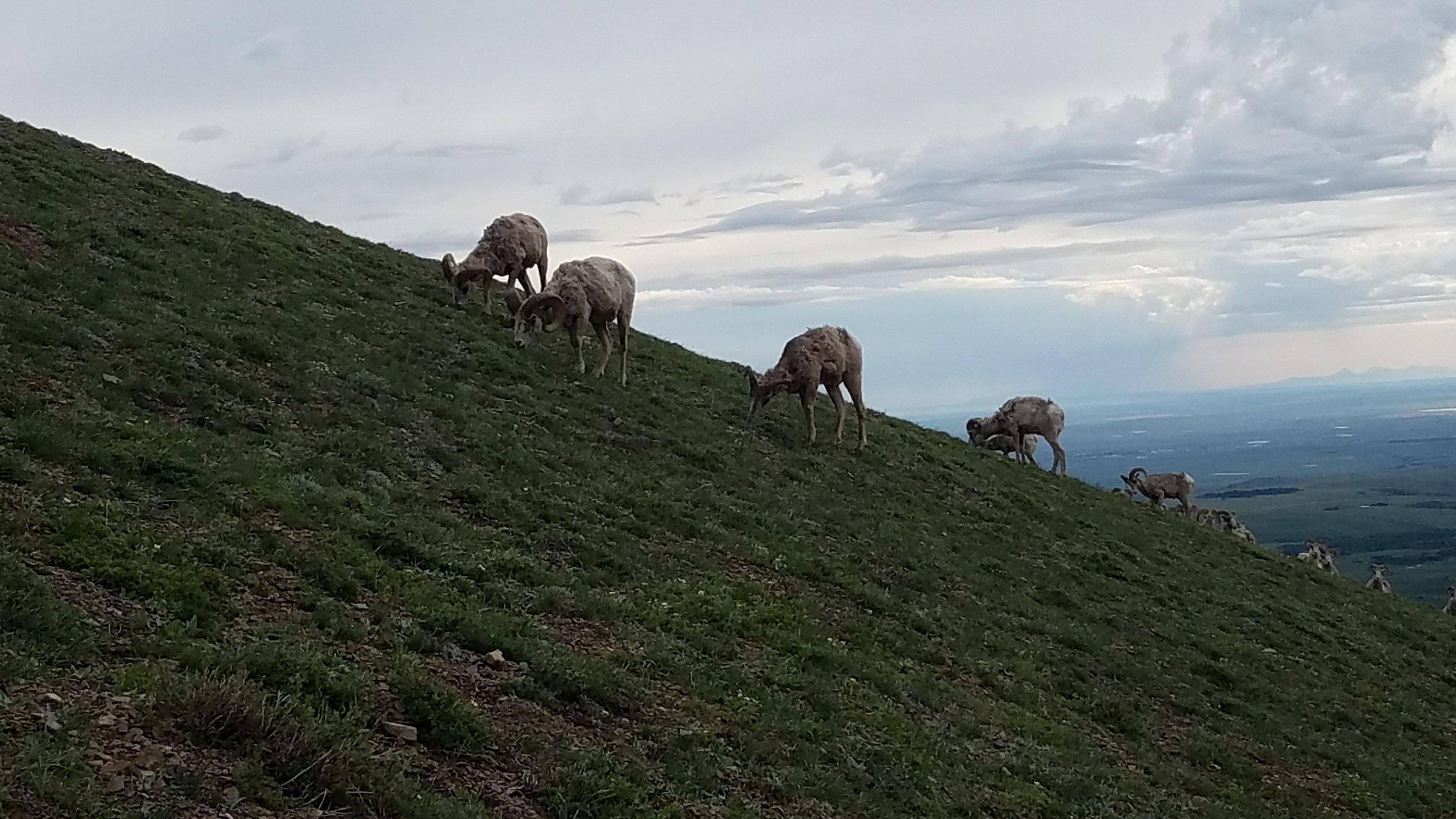 The rest of the walk into town was uneventful. Once there, we got unremarkable burgers at a diner and did some food shopping. We saw several thru-hikers walking towards the hostel and then tons at the diner and grocery. Most had flipped up from CO like us and several were familiar. I saw Bearman, Aladdin, and Eee-oar to name a few. We all shared our hikertrash stories on the front porch for awhile until our ride came. Leslie had sent a friend to pick us up, saving us the 3 mile walk out of town.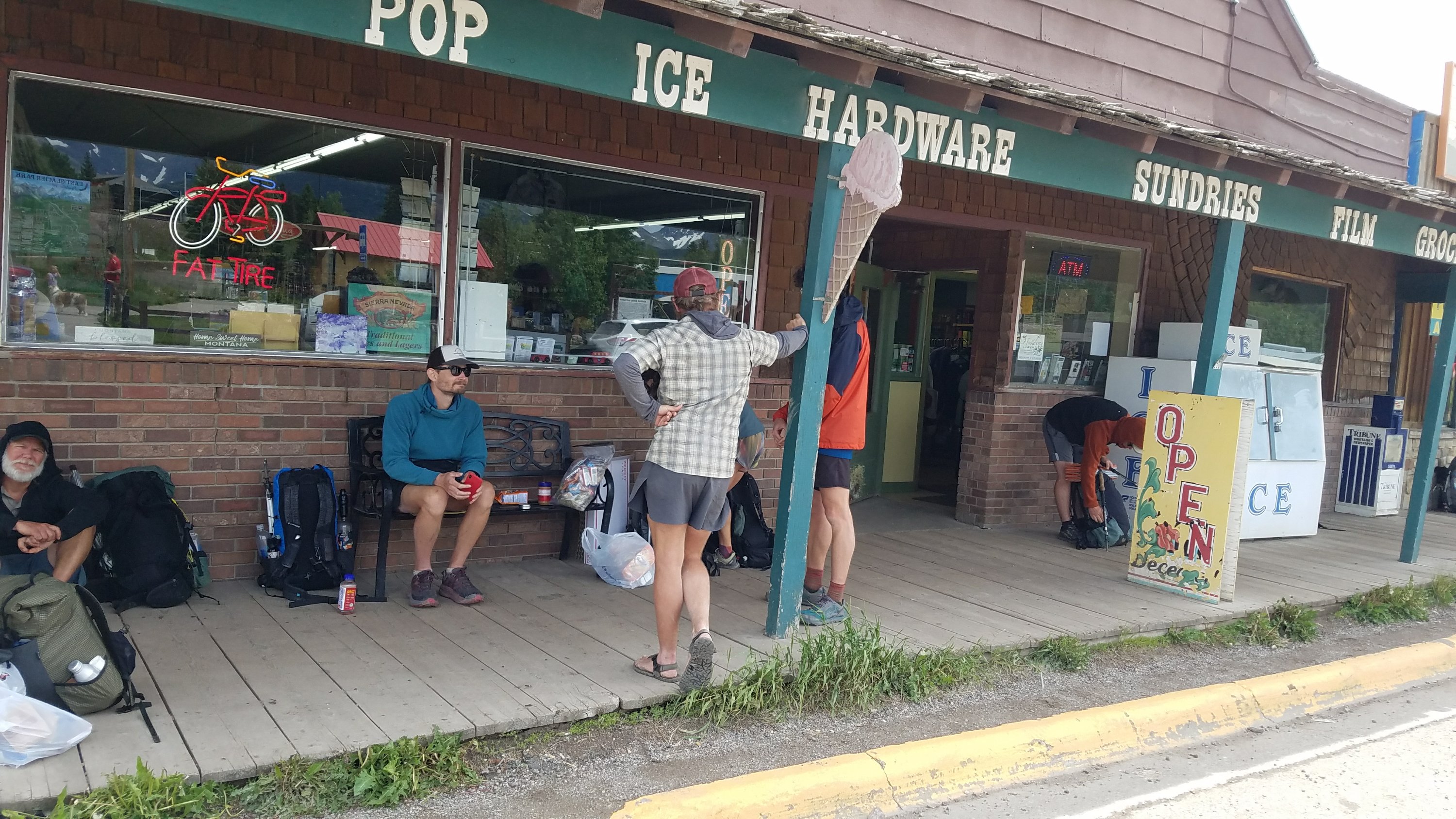 Most would assume that a day in town is a day off but it is not. I always have a million chores to do and it's stressful trying to get it all done. One was catching up on this blog. The days in GNP has been so long with so much stuff to see that I was way behind on journaling. So I sat in the trailer typing away. Relentless and Salty did the smart thing and relaxed with a yoga session.
Our hosts, Leslie and Carl, had invited us to share their kitchen to make dinner that night. Relentless pretty much did all the work, once again. We had juicy burgers cooked on the grill along with broccoli and fries. It was better than anything we could have gotten in town. I had also been snacking all day, trying to make a dent in the food that I had too much of.
After dinner, we had a soak in the hot tub that overlooks the mountains. It was SO CLUTCH after some big days of hiking. I can't think of a better way to have spent the time. Leslie and Carl were such great trail angels and hosts for Relentless for almost 3 weeks. They provided a loving and beautiful place of rest. The lodge is a lovely place, with charismatic mountain decor, gardens, lawns, and mountain vistas. They run a guestlodge over the summer and I highly recommend folks check it out if you wish to visit GNP. Lone Elk Lodge:  http://www.lonelklodge.com/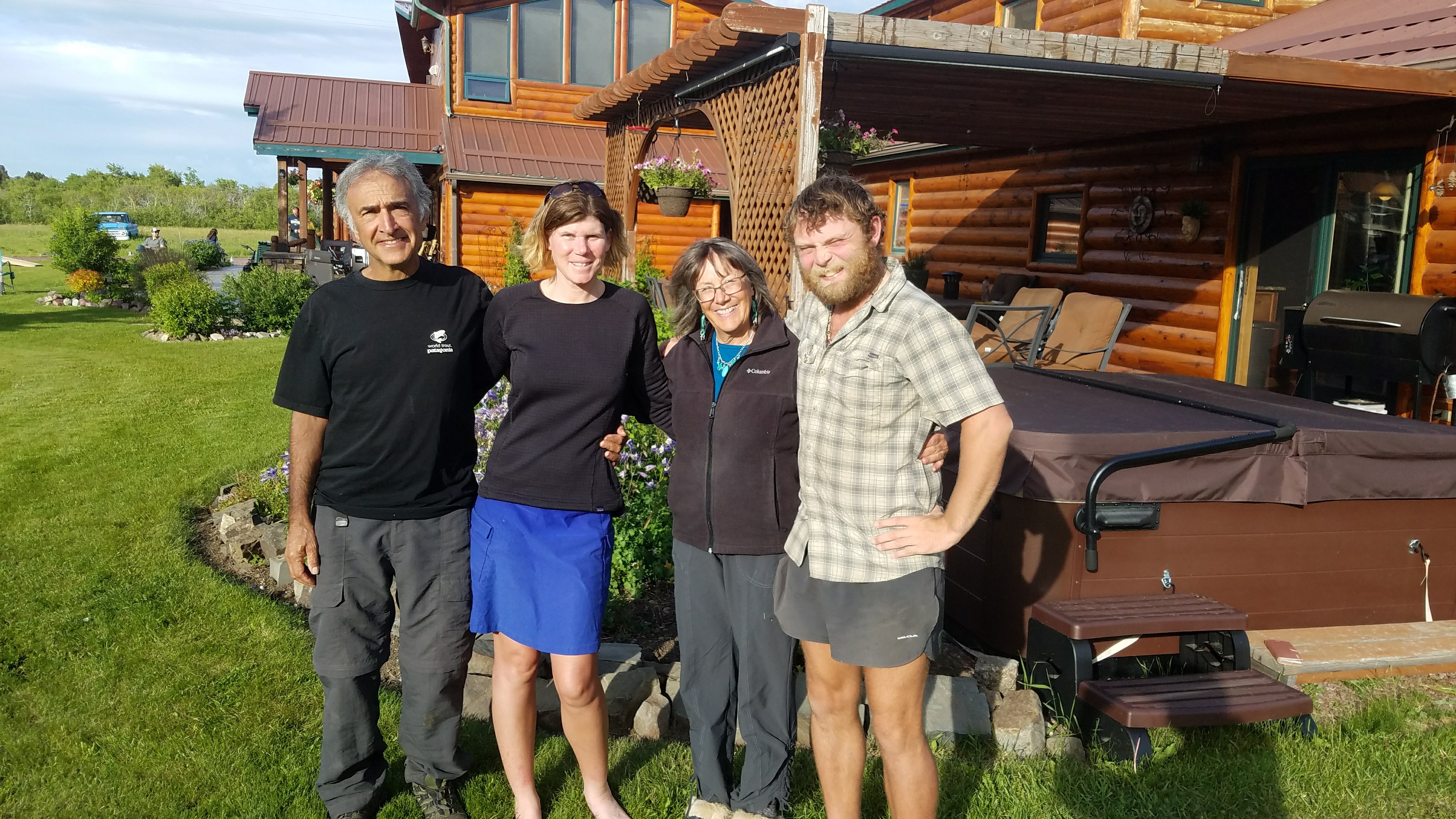 We went to bed just after 10 pm and I slept a bit fitfully but still decent on the trailer settee. It was such a good ending to an amazing first segment.