July 6th, 2019
Flesher Pass Trailhead mm 306 to mm 339
Distance in miles: 33
0600-2000
I don't mean Idaho potatoes, but Montana ones. There is a term in the hiking community: PUD's…pointless ups and downs, which is kind of negative. Most hikers like to go to the top of a mountain but thru-hikers get grumpy when they have to do it over and over again all day. We like long, graded traverses that go through mountains, a lot like you find on the PCT. We are a spoiled bunch.
So instead of complaining of PUD's today, we started talking of potatoes. Relentless thinks that these rolling mountains of central Montana look like russet potatoes from afar. And we climbed up and over a lot of them. Some were easy and pleasant, some made me want to cry, but overall it was a great day.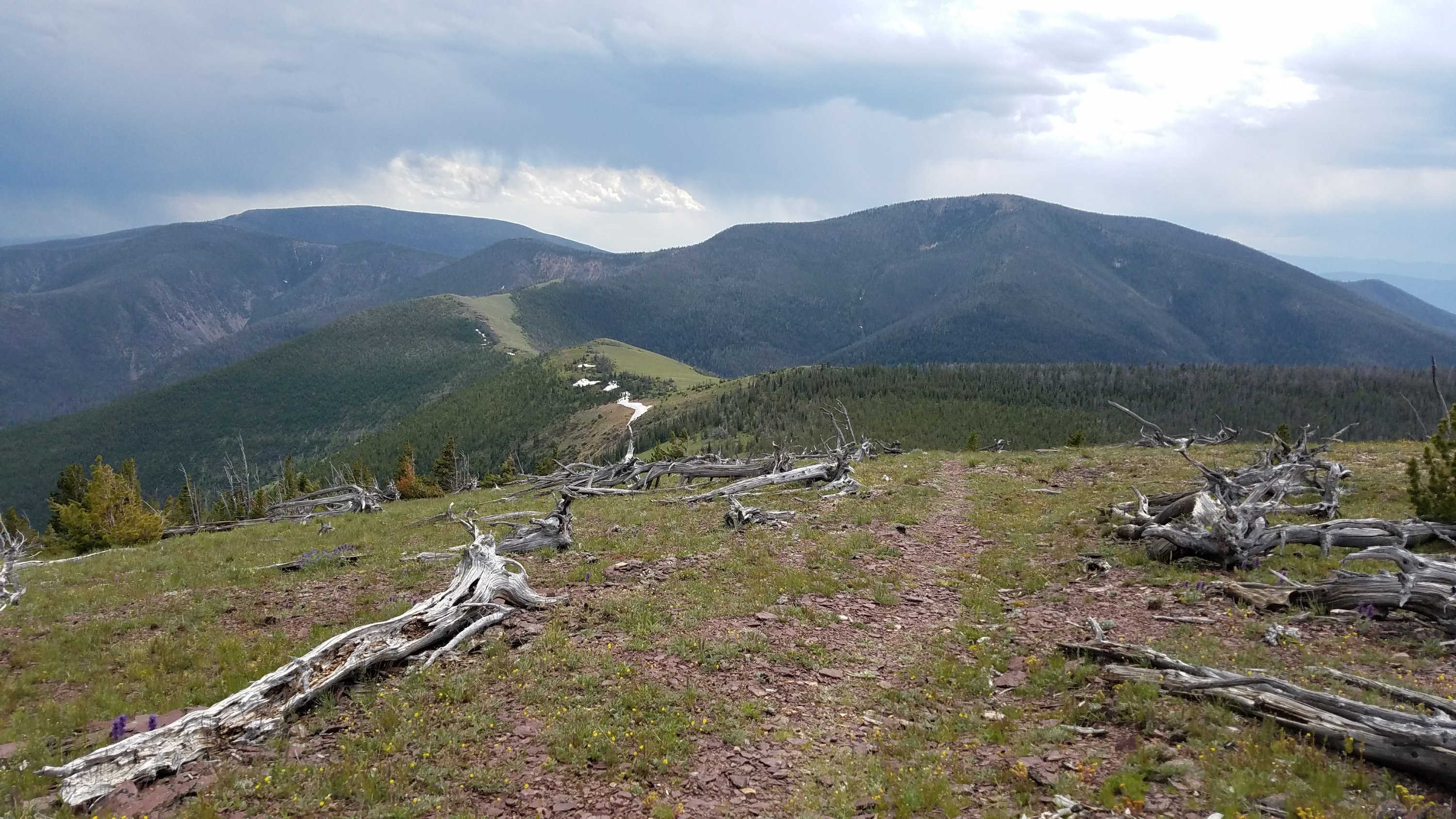 Relentless and I got an early start because it was 31 miles to a water source. There was hopefully 1 cache in between and a few off-trail springs that we hoped to not have to find. The cache was at Stemple Pass, where there was a pit toilet and picnic table. While we were taking a break there, Gary showed up to replenish the cache. We helped him drag the gallons of water to the concealed spot. We also gave him a little bit of cash for all his efforts. Trail Angels appreciate when you at least offer to reimburse them for some of their time and fuel costs. Thanks again for all that you do Gary!
A few climbs more took us up to Granite Butte lookout and fire tower. I think this one could be rented, so there were some people there that didn't appear to want to be bothered. A couple in a jeep also arrived at the same time. We had seen them earlier on the way up and this time they offered us cold cherry coke. I was carrying 2 liters of water for the long waterless stretch but gladly accepted some cold sugar water. It was perfect timing, as it was a little hot at high noon. There was also a pit toilet at the tower, which was one of the cleanest I've ever had the pleasure to use.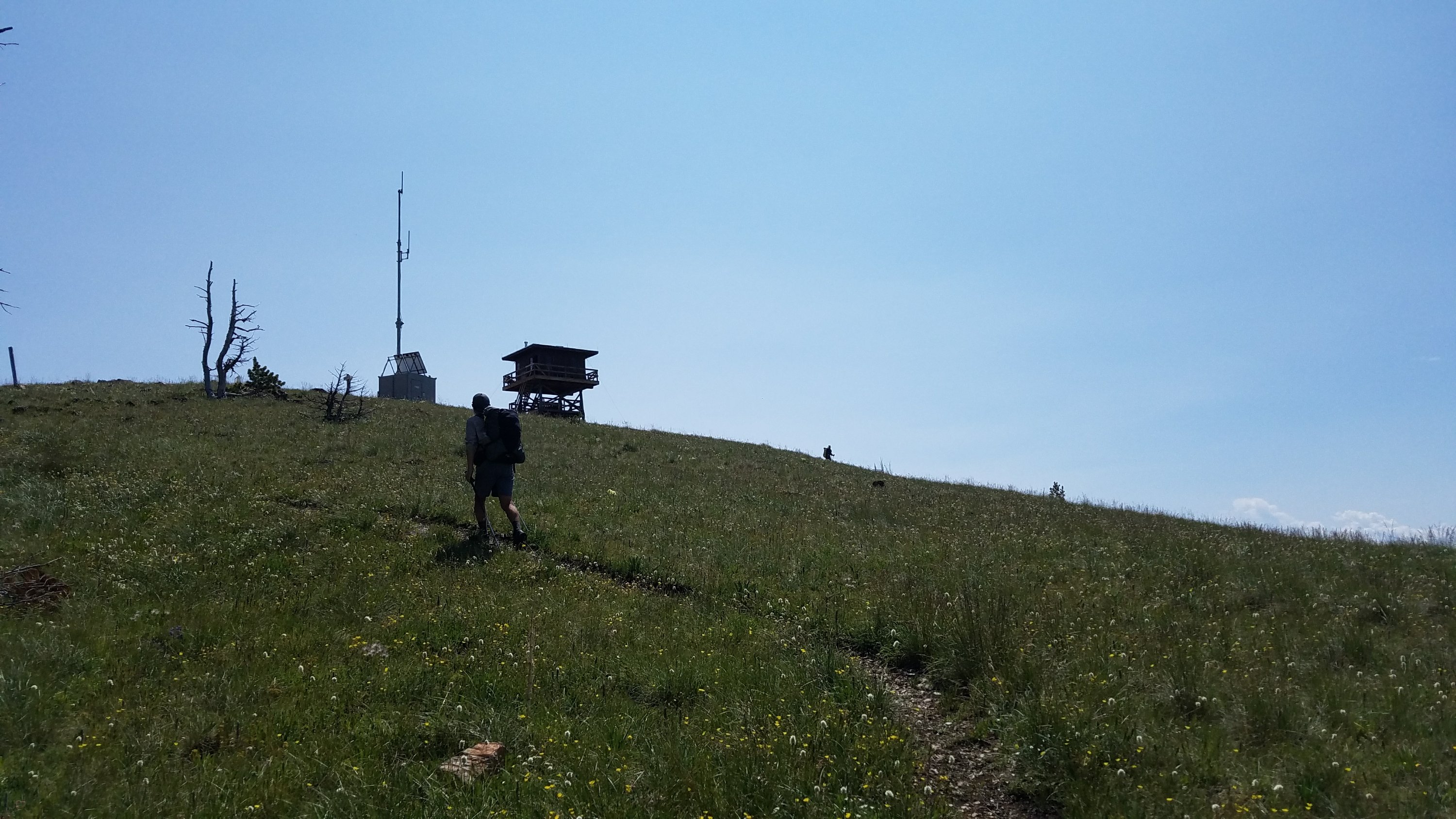 Chippin caught up to us and passed. He was moving so fast. It's his first thru-hike but he is light and very fit. He does a lot of mountaineering all over the world, so this stuff is easy for him. A guy named Goucho was also just ahead. I had first met him on my 3rd day in NM when he was walking south towards the border. Now we're all walking south towards the border.
There were some steep potatoes in the afternoon but they had great views back towards the fire tower. The app showed one that looked like camel humps, which turned out to have the coolest ridgeline hike through the saddle in between. The clouds were gathering and we heard thunder in the distance, but it didn't make me anxious because I was enjoying the ridgewalk so much.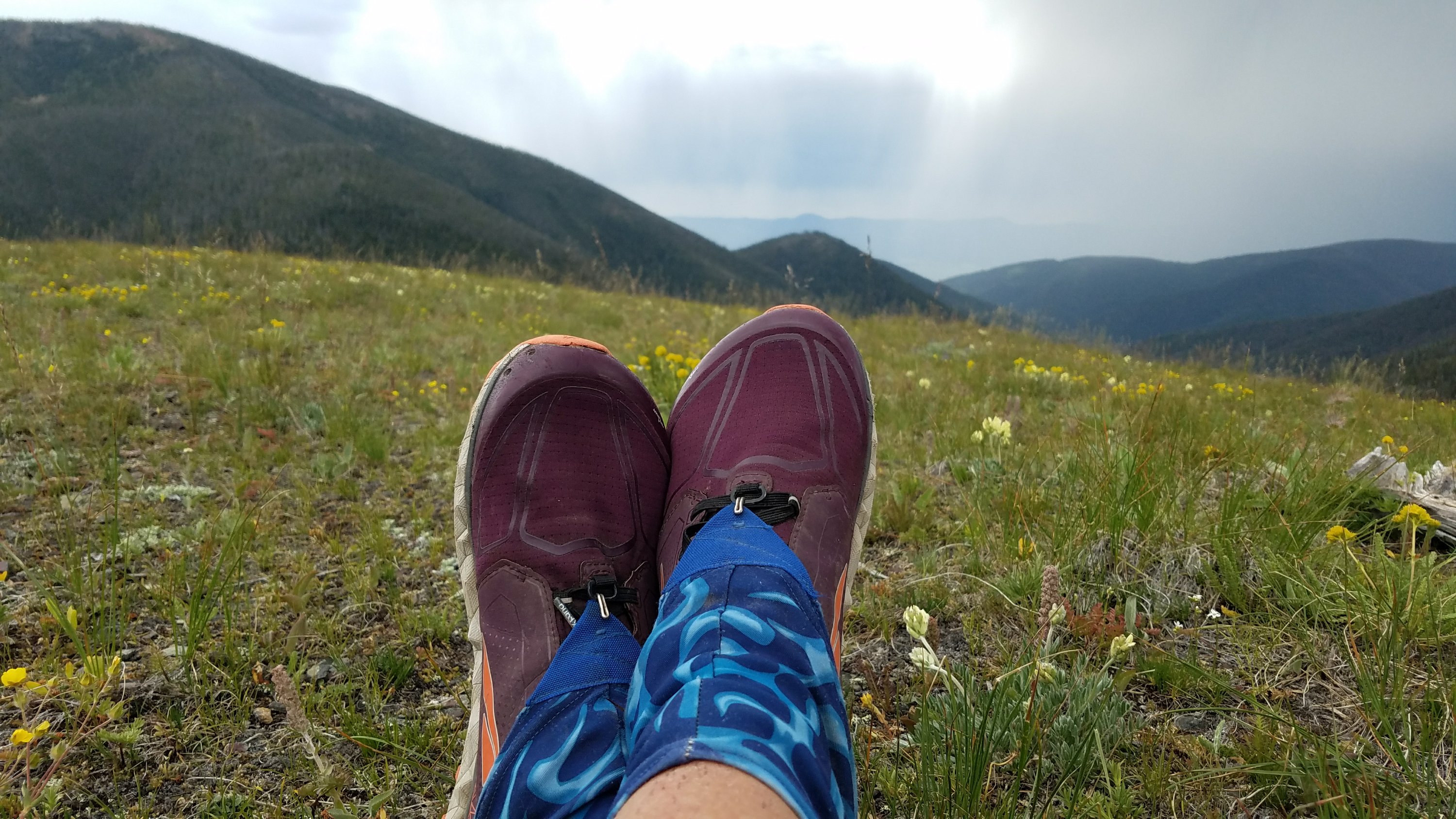 It did start storming about 30 minutes later but we were in the trees and not on the exposed ridge anymore, thank goodness. We are practiced at the rain by now and it barely slowed us down. We had already passed Chipp'n and Goucho, then we passed a tent that had sprung up suddenly, no doubt for the occupant(s) to hide from the rain.
It had stopped raining and the sun was peaking out when we reached our destination, the spring. We grabbed water and decided to go a bit further since there were already 3 tents pitched nearby. We figured this would be the destination for a lot of the people behind us and wanted to avoid another noisy situation.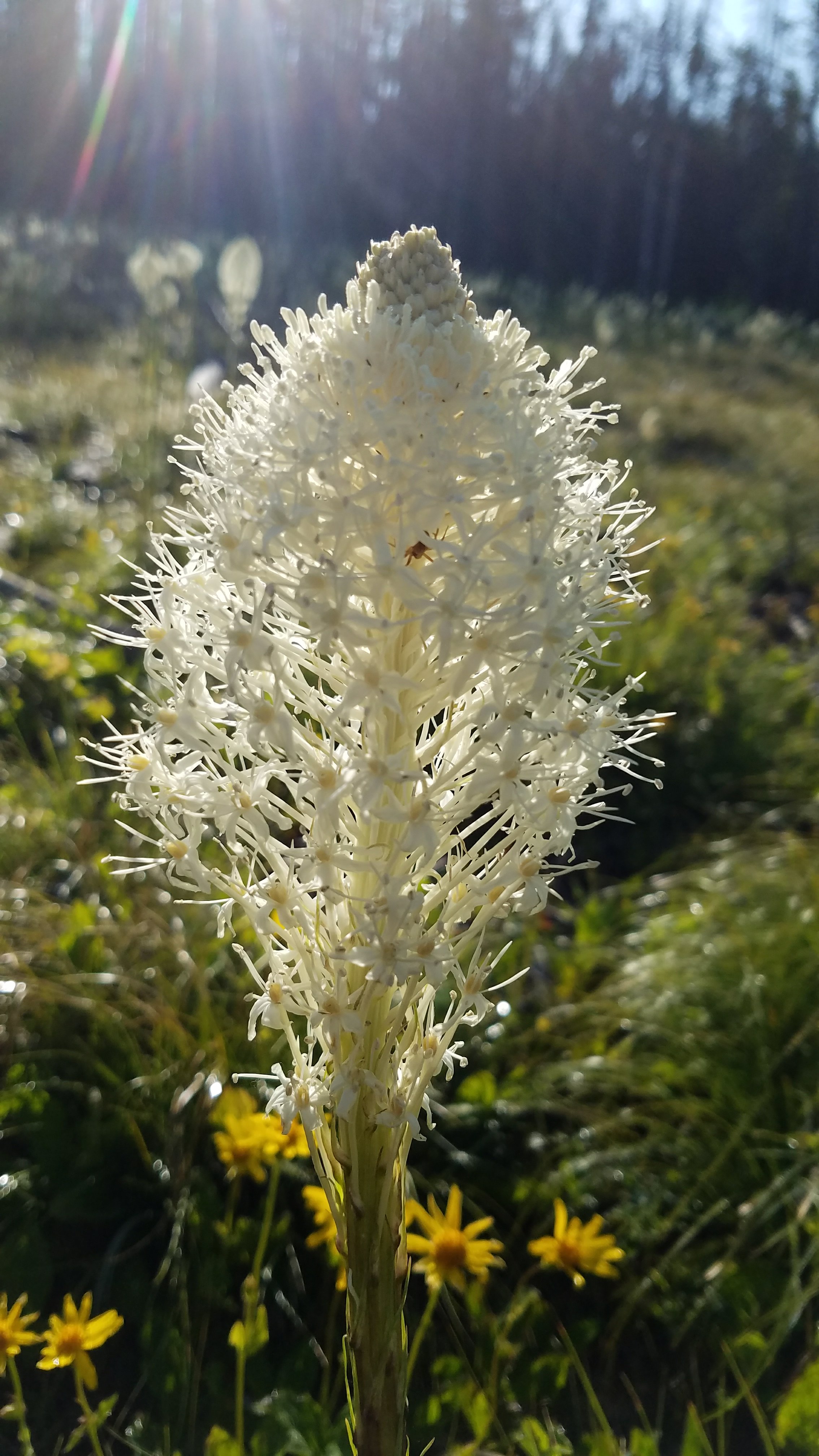 The last few miles were on a road that led us into endless cow terrain. We even passed some cows on the road, headed for the nearby pond. We were hoping for some nice clear duff under some trees but any places like that had long ago become cow hang-outs, besmirched by mud and poop. We finally found a pretty decent spot and of course there was already a tent there, luckily with room to spare. A French guy named Mr. Fish greeted us then quickly retreated back into his tent. It was pretty late and we did the same. In total, we did 8000 feet up and 7500 down and this was my longest distance day yet on the CDT. Hot Potato!