July 7th, 2019
Mm 339 to MacDonald Pass mm 361
Distance in miles: 22
0600-1430
Our cow pasture was great, one of my best nights of sleep. The cow alarm goes off early though, and I am awake by 4:30 am. An early start towards town isn't a bad thing. Except that we immediately miss an alternate route that would have shaved at least an hour. I'm not only looking for short cuts but since we're road walking most of the day anyway, what difference does it make if we take the most direct road?
Instead, we go on a circuitous and confusing networks of dirt roads, having to check our GPS at every intersection. At one point we are off trail by .3 miles, go all the way back to where we show we are on trail, and there is nothing else there. A very faint road leads off in the correct direction but the route hasn't been followed or maintained in years. We end up walking back down the road to where my map shows it meets with the trail again.
Half the time you can't trust that the trail is drawn correctly on the map and the rest of the time you can't trust that the CDT markers won't lead you down an old or unfinished trail. We blatantly ignore a huge CDT marker beckoning us to go up over Greenhorn mountain. Our notes say that it is new trail but the marked trail on the app is the main road going around the mountain. No more potatoes we say.
We pop out at the intersection with the more direct alternate road just in time to meet up with Mr Fish. He wasn't even stirring when we left camp in the morning, so he got to sleep in and still ended up in the same place as us. He decides to keep walking the road towards town and we turn off onto a single-track trail that is the CDT.
It's a really nice trail at first, following along an old railroad. There is even a cool defunct timber bridge that we pass by. But soon the trail begins ascending and we enter another blowdown hell area. Climbing a huge potato with blowdowns… I was so hoping for an easy glide into town in the afternoon. I get really frustrated, consider turning back to the road, and then I just put music on and deal with it. At the top are nice views and an easy dirt road going down the other side.
At the highway we are rewarded with a pick-up by Barbara. She is considered the head trail angel of the network of Helena trail angels. But what she really is is the Trail Goddess of Helena. She organizes all the other trail angels in giving rides and even hosting hikers. In corresponding with her earlier, I guess I gave off good vibes and she matched us with one of her special angels.
Barbara is a healer and mediator in her professional life but all that she does for hikers in her spare time is just as amazing. She drives us around town, giving us the history and pointing out all the landmarks. This is the thing about linking up with a local trail angel. It's not about getting stuff for free or taking advantage of people's generosity. It's about seeing from an insider's perspective and connecting in a small way with the community. I come away from a town with such an intimate knowledge, far removed from what my experience would be if I just stayed in a hotel. Sharing time with a trail angel is like living a day-in-the-life of that town, not just passing through it.
Barbara drops us off at Georgia's house. We are welcomed in and given a tour. He house has been remodeled and is colorful and inviting. She shows us the spare bedroom, which looks like a room from my childhood dollhouse, it is so cute. Relentless volunteers to sleep down on the porch and I look longingly at the soft bed.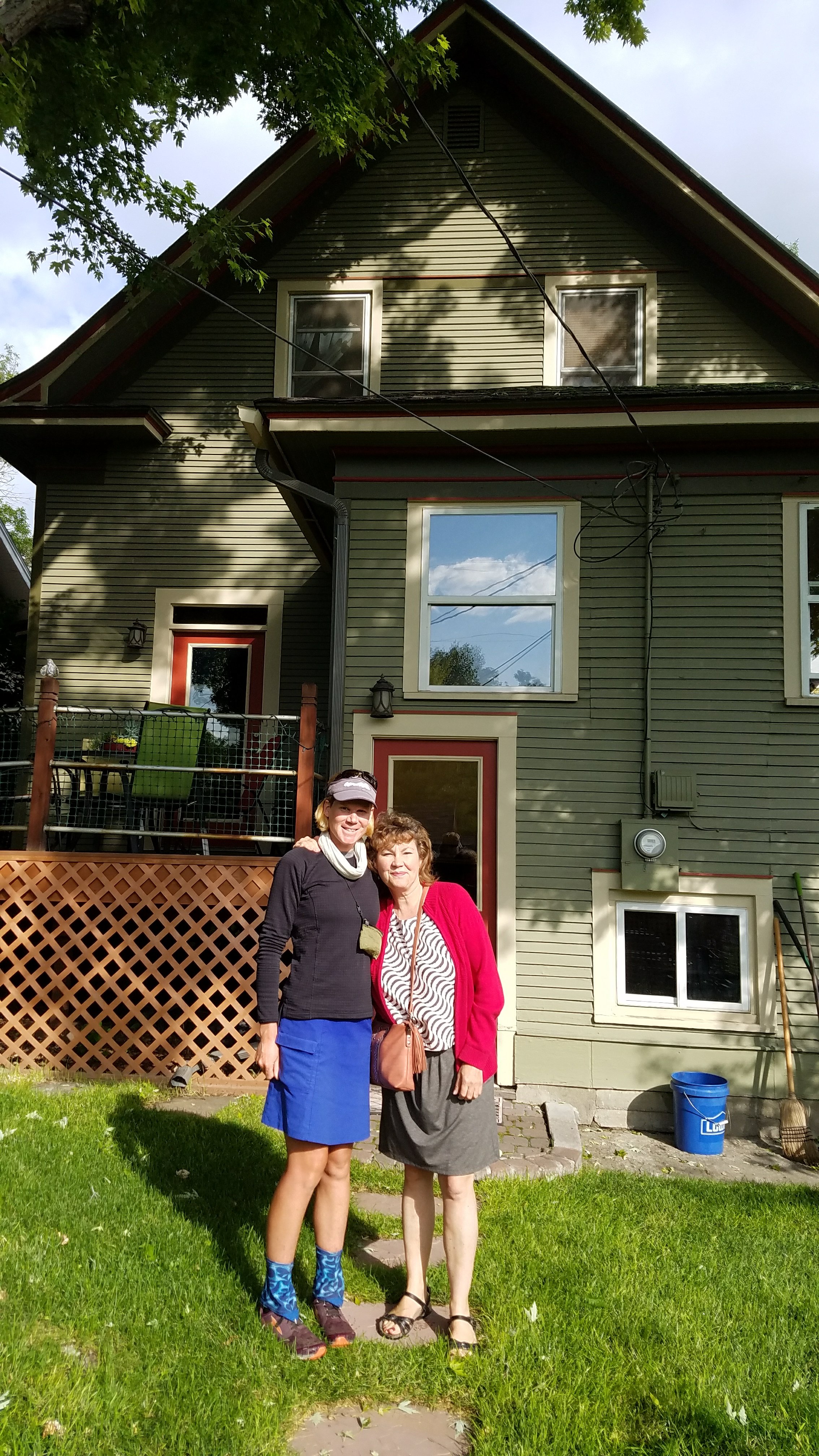 Georgia offers to make dinner as well, even though I like to try to treat my hosts to a meal. She has already been shopping for the ingredients so the best we can do is help her in preparing the food. But first we go back into town to eat a late lunch and check things out.
The town is very old, dating back to the gold rush, with many historical buildings that have been nicely restored. There is a walking mall section on mainstreet, with fancy shops and restaurants with outdoor seating. The library is even impressive, large, modern, and complete with a coffee bar. All over there are pride and inclusivity posters. Helena is just way more diverse and progressive than I expected, especially compared to the other Montana towns I've seen so far.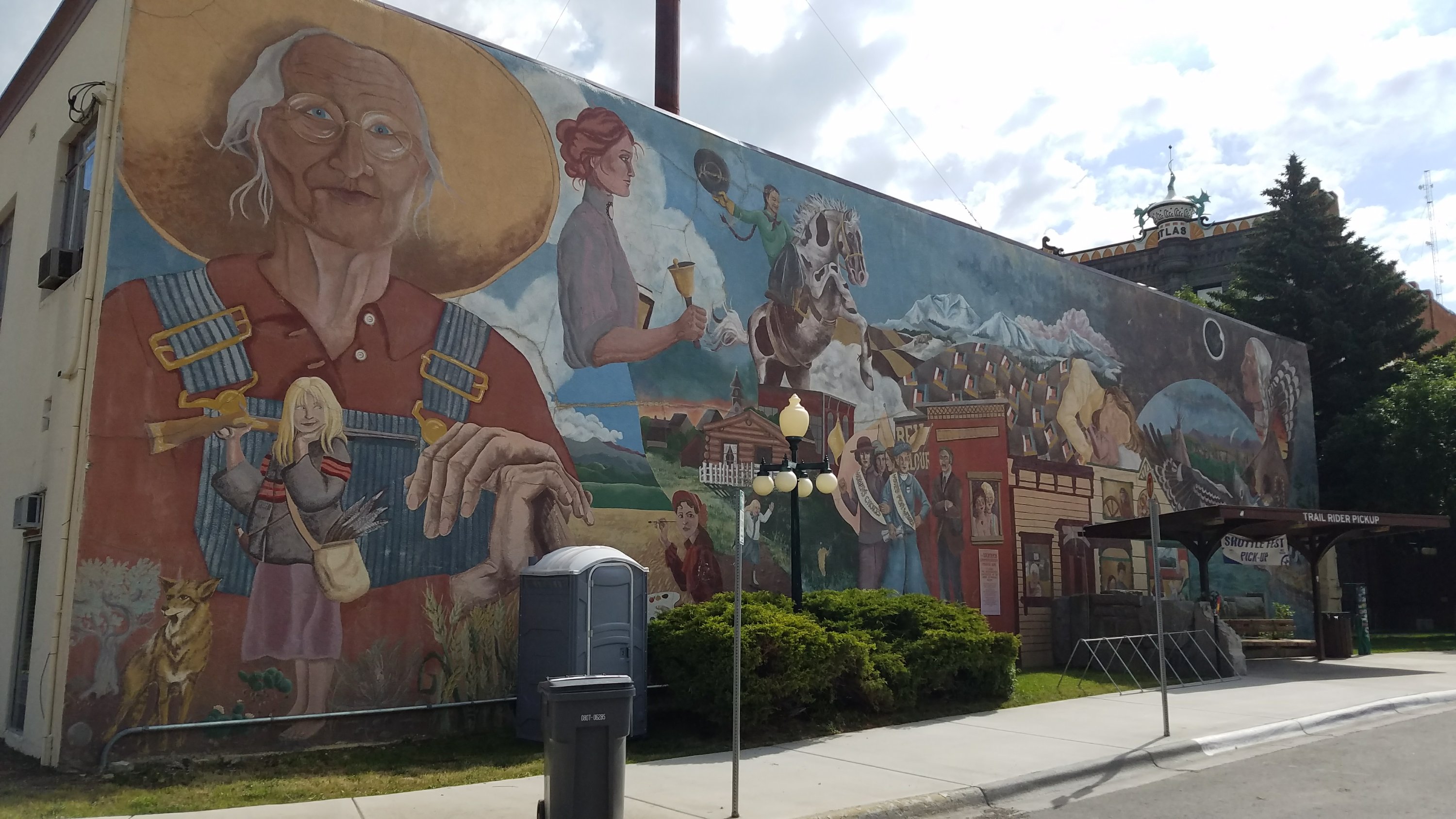 We go back to Georgia's dollhouse, take showers, help prepare a thai soup and stir fry for dinner, and enjoy a relaxing evening filled with good conversation with our newly discovered friend. Georgia shares some deeply moving and personal stories and I am just taken aback by her openness. Having company is a recipe for her healing and I hope that we are living up to our end of the deal by just being there to listen and learn. Plus supplementing a good bottle of wine to go with the delicious and healthy meal.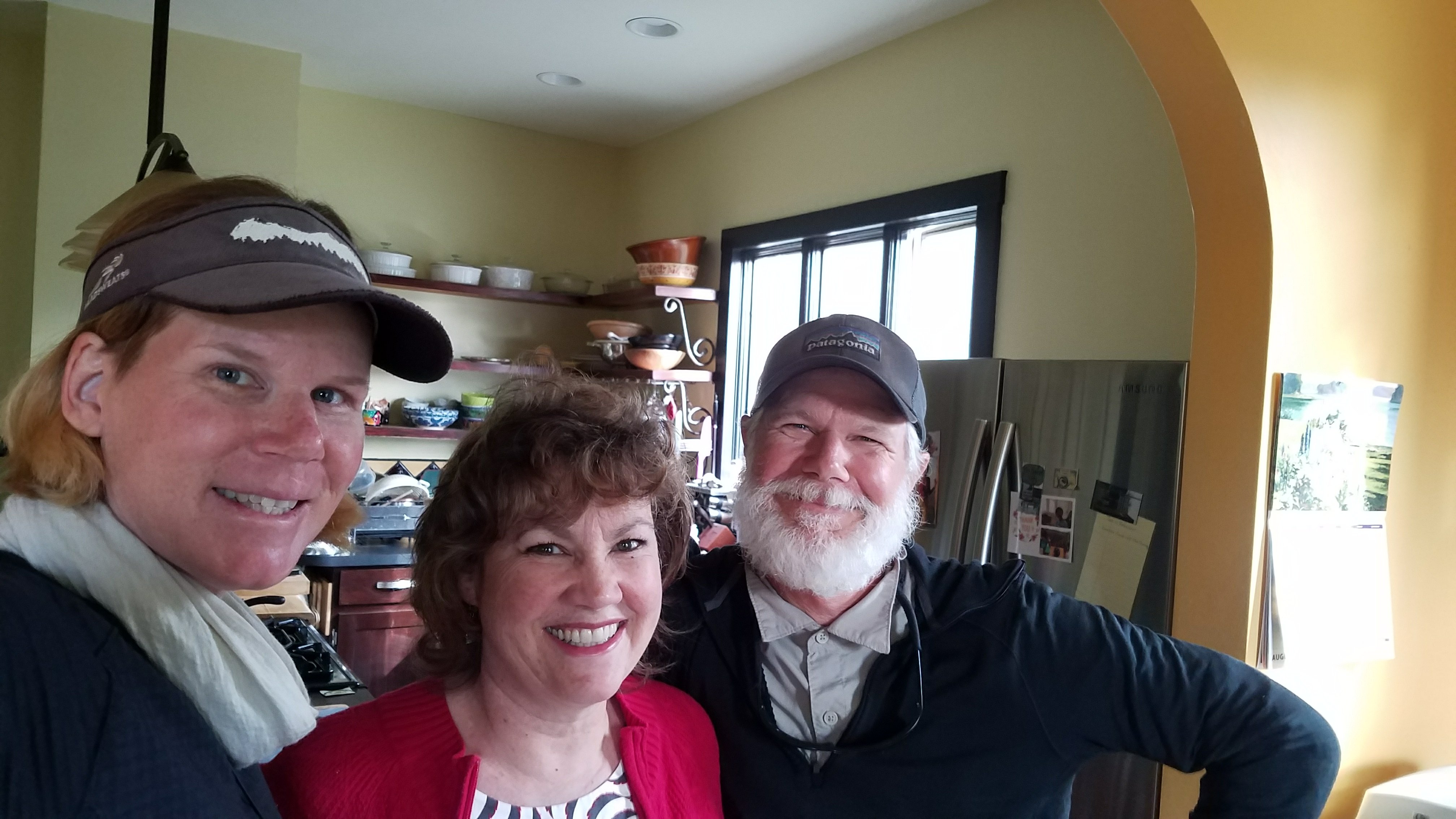 I wonder off to bed way too late and settle down into the softness. We've hiked a full day, discovered a new amazing town, and made friends with a complete stranger that invited us travelers to share her home. What world is this? A beautiful one.