September 27th & 28th, 2018
Independence to Bishop, then back, then up to Onion Valley Trailhead and over Kearsarge Pass.
Distance: 6 miles, plus a whole lot of cycling and walking around town
I'm combining these two days for simplicity. I spent most of the time in Bishop. My one goal for this town time was to eat as much as possible to regain my strength, and I did a pretty good job.
I started the first day with a big breakfast at the hotel, followed by a pizza for lunch and sushi rolls for dinner. I had really been dreaming of sushi and hot sake for some reason and the town just happened to have a Japanese restaurant. I know sushi doesn't sound very filling but the rolls were big. Plus, I snacked a lot.
I easily hitched a ride to Bishop, where I checked into The Hostel California (THC, and also very THC-friendly). It was a great place that I had heard a lot about. A bunk was only $25 and there were tons of amenities…most importantly, free bikes! These were hardly needed, since everything was within a block of the hostel: the library, 2 laundromats, 2 outdoor gear stores, and lots of restaurants. The hostel also had free loaner clothes to wear while I did laundry. I got all my chores done easily and efficiently. I would say this was the best trail town yet.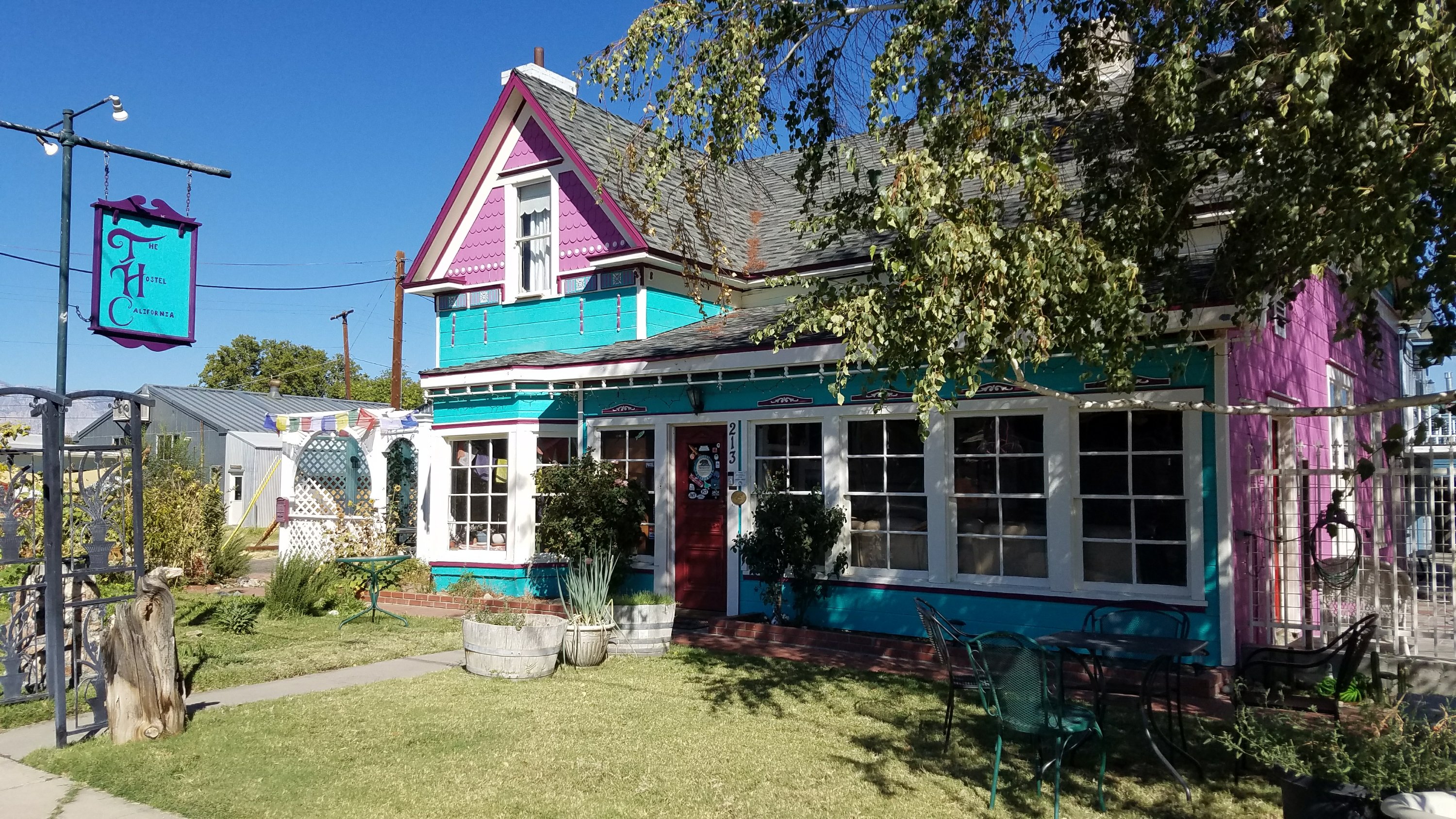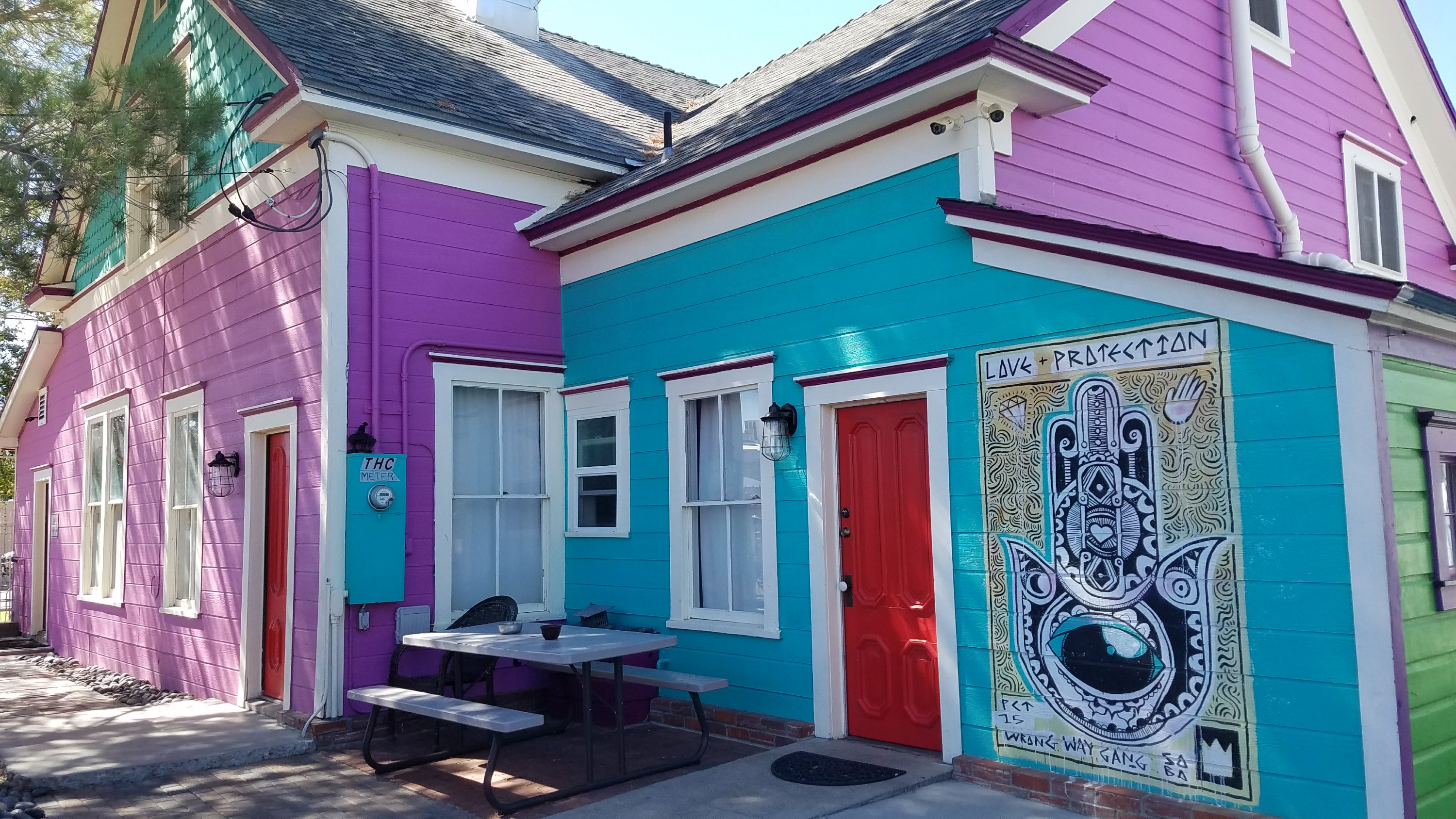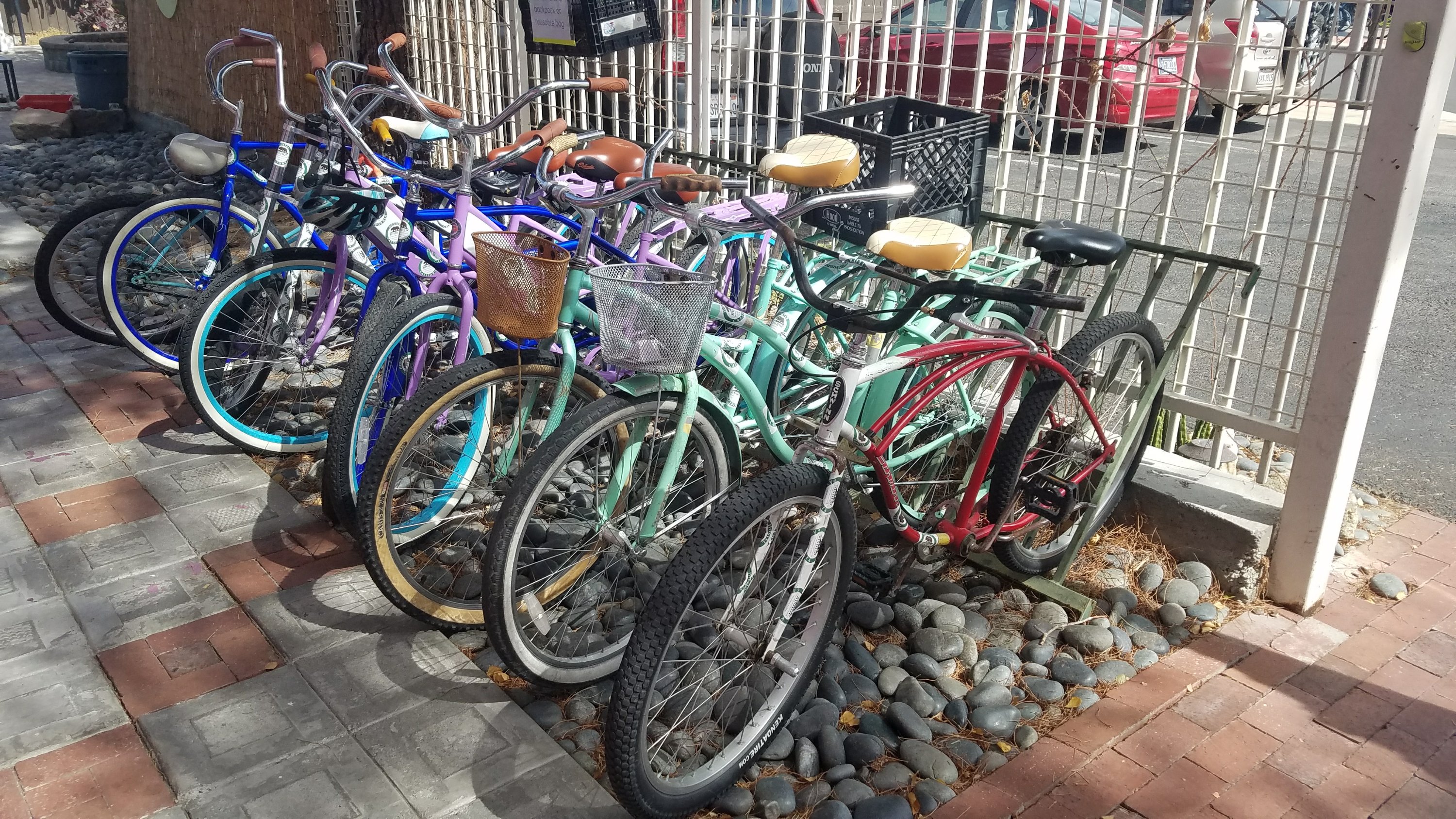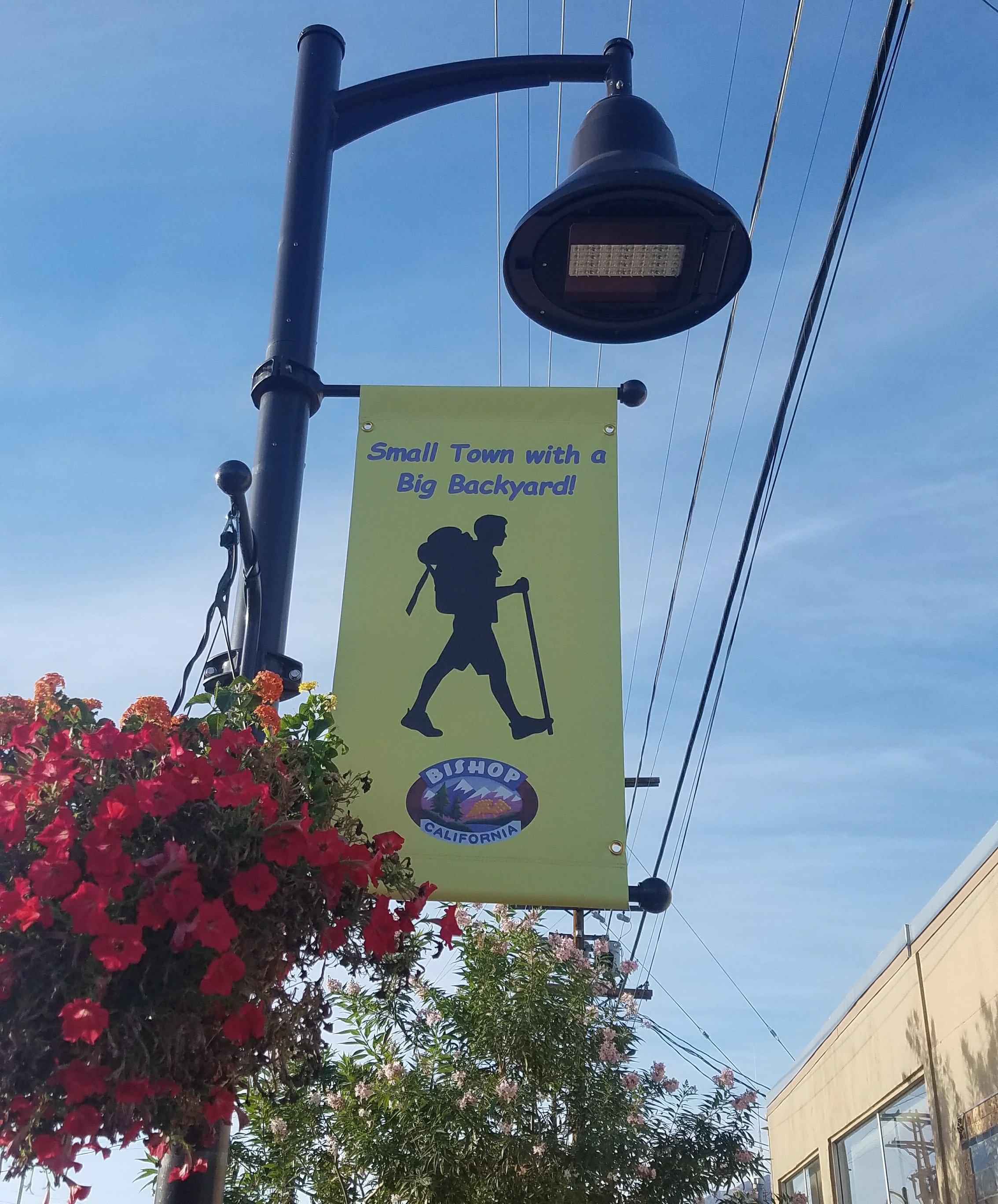 Small town with a big backyard.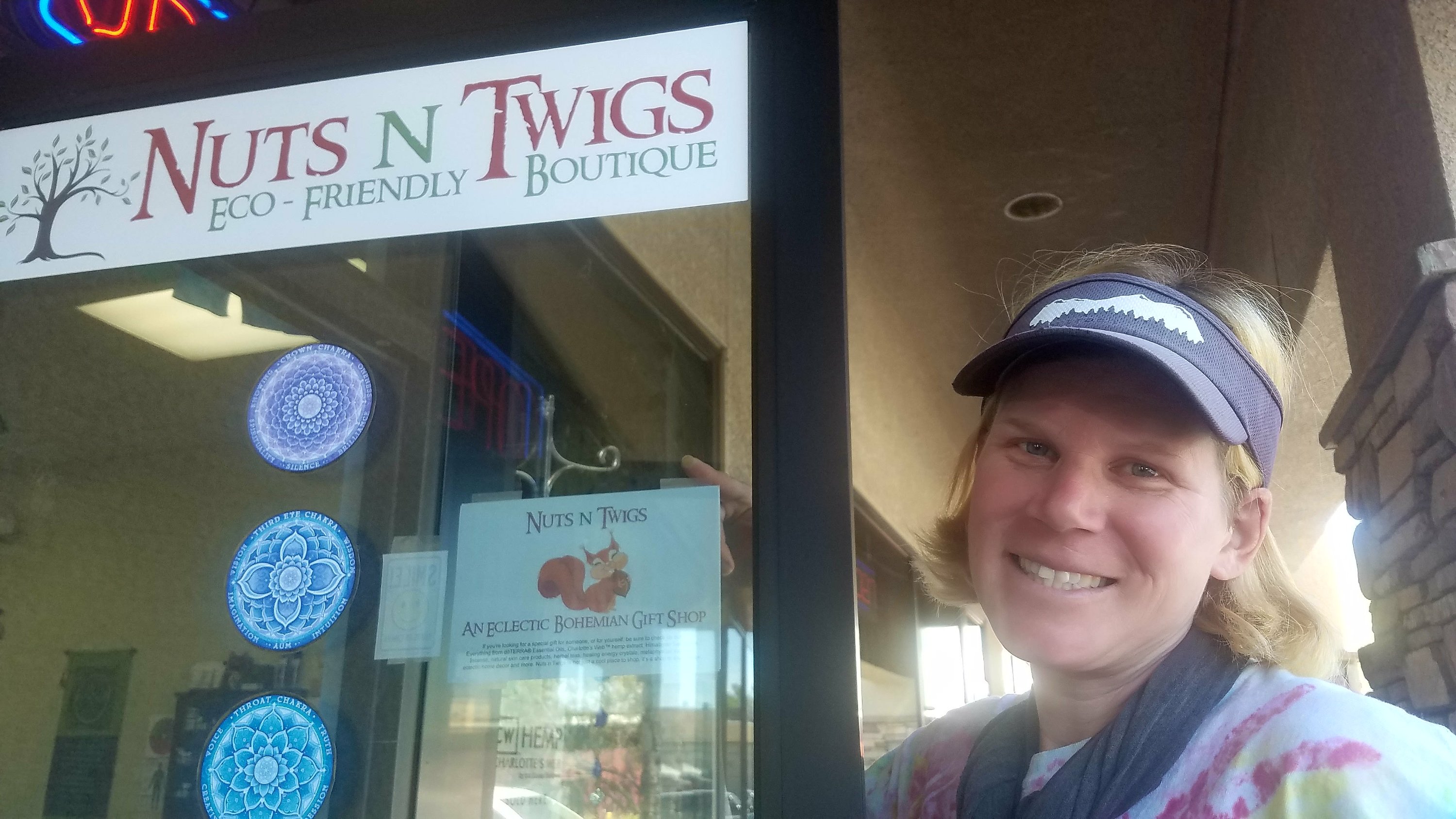 There was even a shop with my name.
The next morning, I rode a bike to the grocery store and I bought way too much food. But I wasn't about to run so low again. I weighed my full pack at the hostel and was shocked to see that it totaled 30 lbs! That's got to be the heaviest it's ever been. But considering all the weight I'd lost, it evened out in the the wash. I was probably down below 120 lbs when I first came out of the mountains.
Because of the distance and timing to get to Mt Whitney for a planned sunrise climb, I didn't need to do a full day of hiking out of town. So I took it pretty easy, even stopping at the local brewery for lunch. Then I hitched a ride 40 miles back to Independence. While trying to hitch a ride to the trailhead, an adorable little grandma came out of her house, offering lemon cookies. I got to spend time with Norma and her relatives that were visiting for the weekend. She had a lovely family and home. I had a weird first impression of Independence but now I could just think of lovely Norma and it brought a smile to my face.
Finally I got a ride back to the trailhead with a local trail angel, Jen, and was hiking towards Kearsarge pass by 5 pm. I thought I would struggle under the excess weight of my pack, but I was surprised to get up and over easily. I found a perfect campsite amongst boulders just about 2 miles off the PCT. I had wanted to at least make it back to the main trail, but it was getting dark. Regardless, it had been a great couple of days and I felt rested, warm, and not starving. I was ready for the last few days in the Sierra!