September 29th, 2018
Kearsarge Lakes to Crabtree Meadow
Distance: 21.5 PCT miles plus 2 miles on Kearsarge Pass trail and 1 mile on Whitney Spur Trail
0645 – 1630
This was the day I reached the official highpoint of the PCT at the top of Forester Pass. I only had to do this one and final big pass today… 13,200′ no sweat. I had to stop a few times on the way up, as I was feeling pretty low energy. It was probably the weight of my pack dragging me down. The pass wasn't any harder than the others, just a bit higher.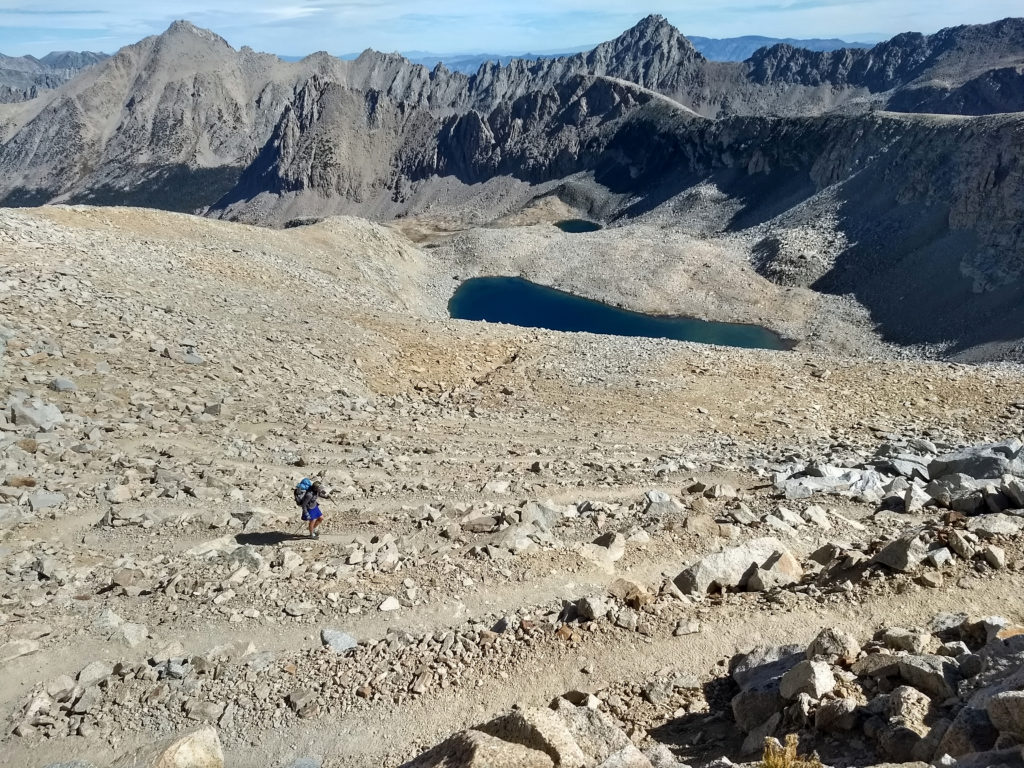 That's me struggling up all the switchbacks. NOBOs are able to just glisade down the snow fields in the early summer.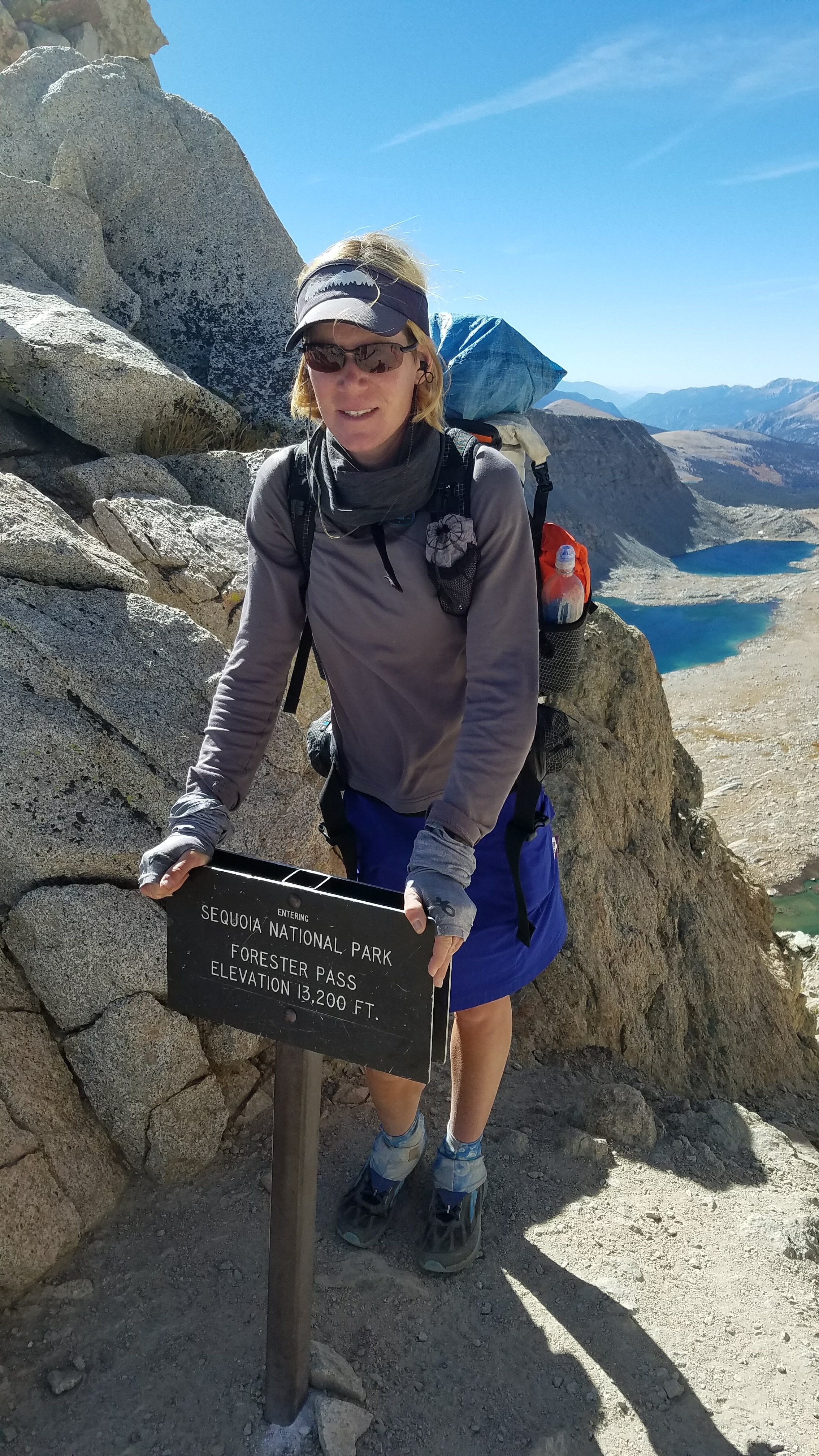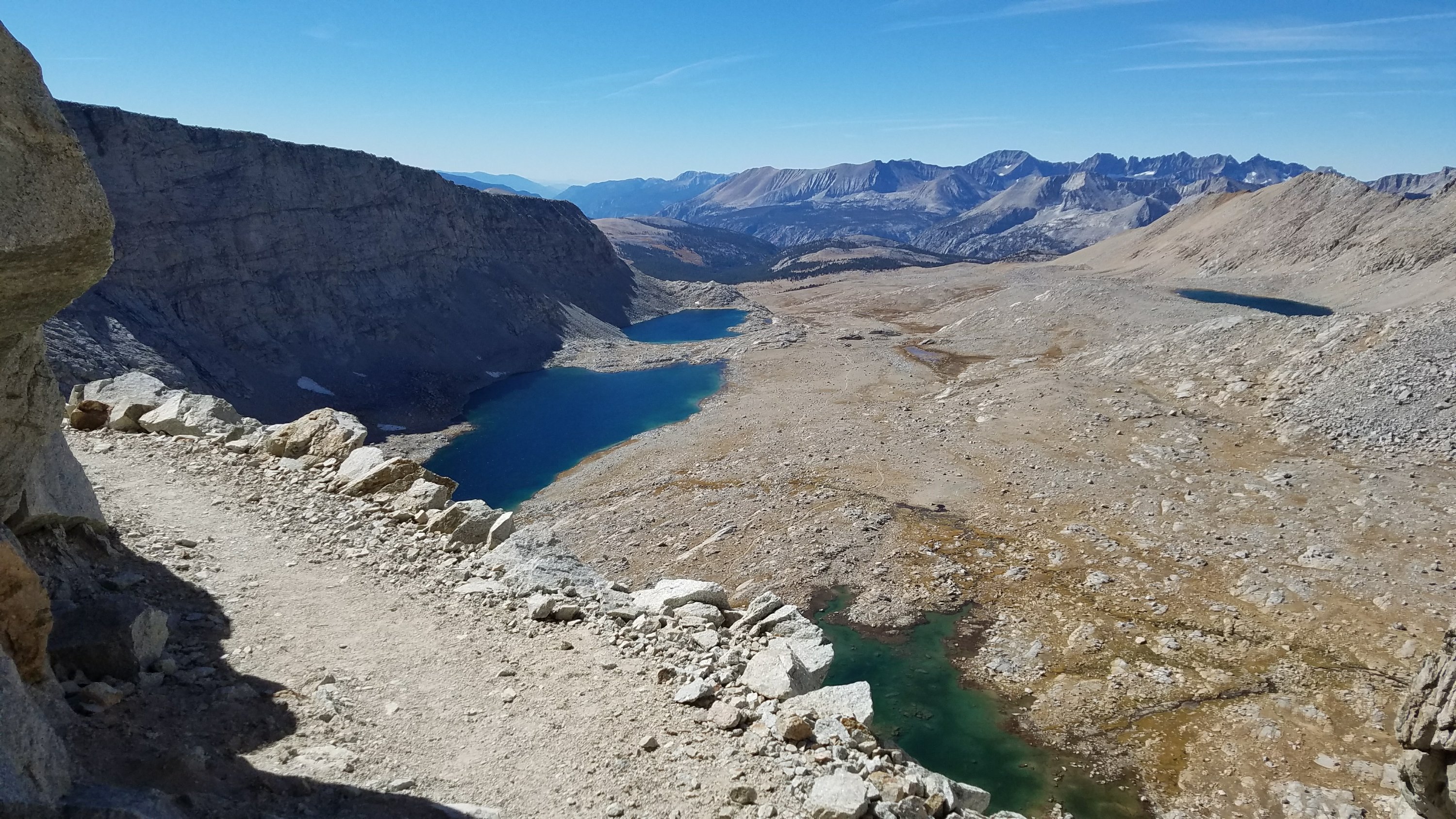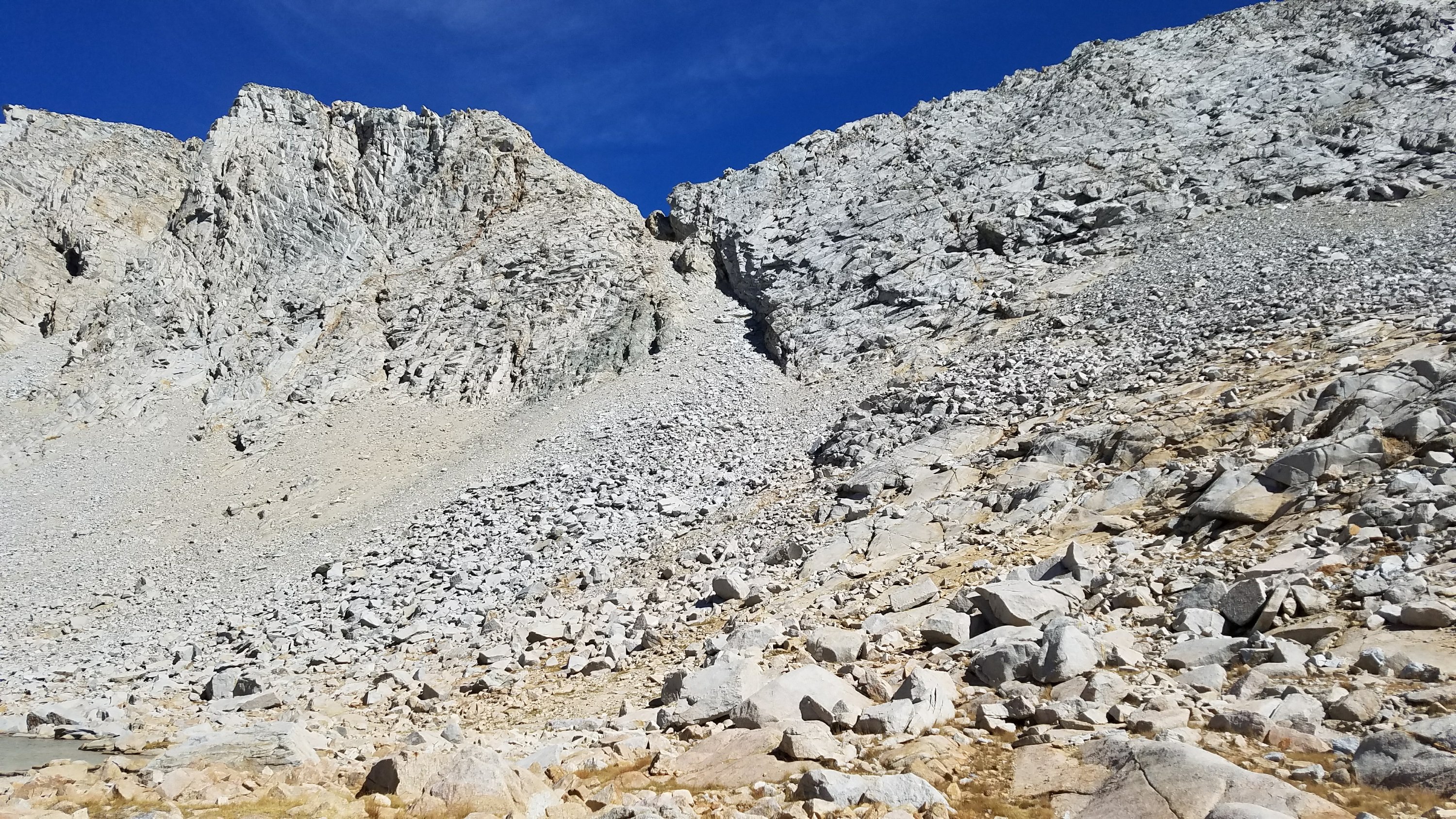 Looking back at the pass…it goes up through the groove in the center
The descent and rest of the way to the spur trail to Whitney were mostly uneventful. I passed many JMT hikers, including the 3 guys that I got a ride to Independence with. I made an early camp at Crabtree Meadow, about 1 mile from the PCT. This set me up for a 7.5 mile hike to the top of Mt. Whitney early in the morning.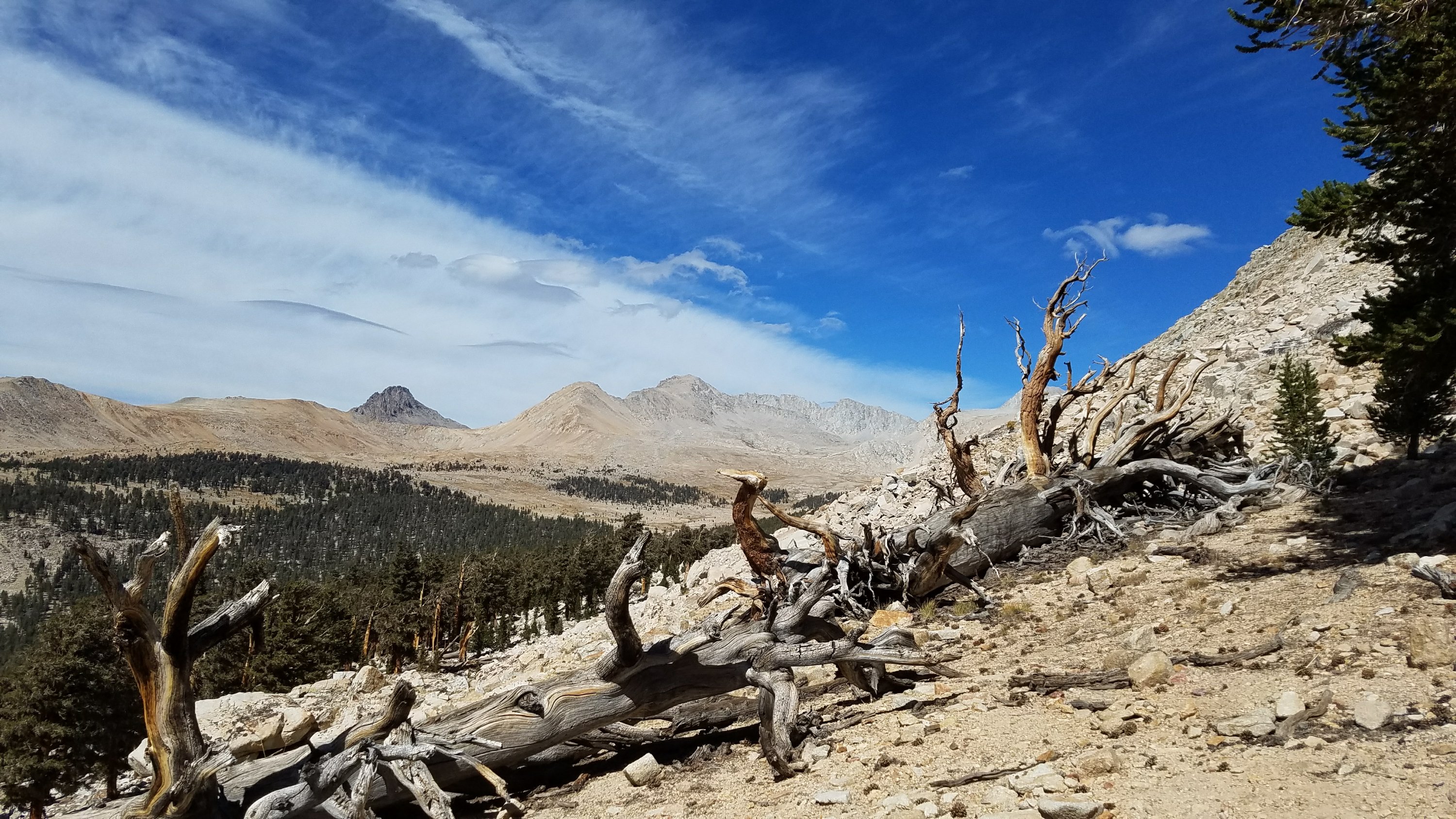 I wanted to arrive for the sunrise, and so I needed to leave by about 3:30 am. I could have hiked further to camp at Guitar Lake, but I wasn't sure if this was covered under my permit. I decided it would be easier to slack-pack the full distance. I would leave my tent pitched and all my non-essential gear behind. I went to bed even earlier than usual at around 7 pm.