December 23rd
Auckland
No walking!
This being my first day off, I didn't do a whole lot. Denis texted me at 0730 am to say that he was bringing my stuff over to me. Wow, what a great guy. I was so excited to see him. He brought all my stuff too, so I was able to better organize things. I replaced my broken stake and pulled all the things for my bounce box. Nina and James went to take some pictures on One Tree Hill with their new camera, while I had an important date with my nail clippers. After they returned, we all left to go to Christmas lunch at James's parents. They live in North Auckland and it actually gave me anxiety traveling back up the way I had already come.
The Bedford family was so nice to take me in and feed me such amazing food. A classic New Zealand holiday spread includes lamb, venison meatballs, smoked salmon, potato wedges, couscous salad, and a whole bunch of other great stuff. Dessert was a lemon cake with ice cream and fresh berries. WOW, did all this taste so good. How lucky am I to have been a part of this, and on my day off?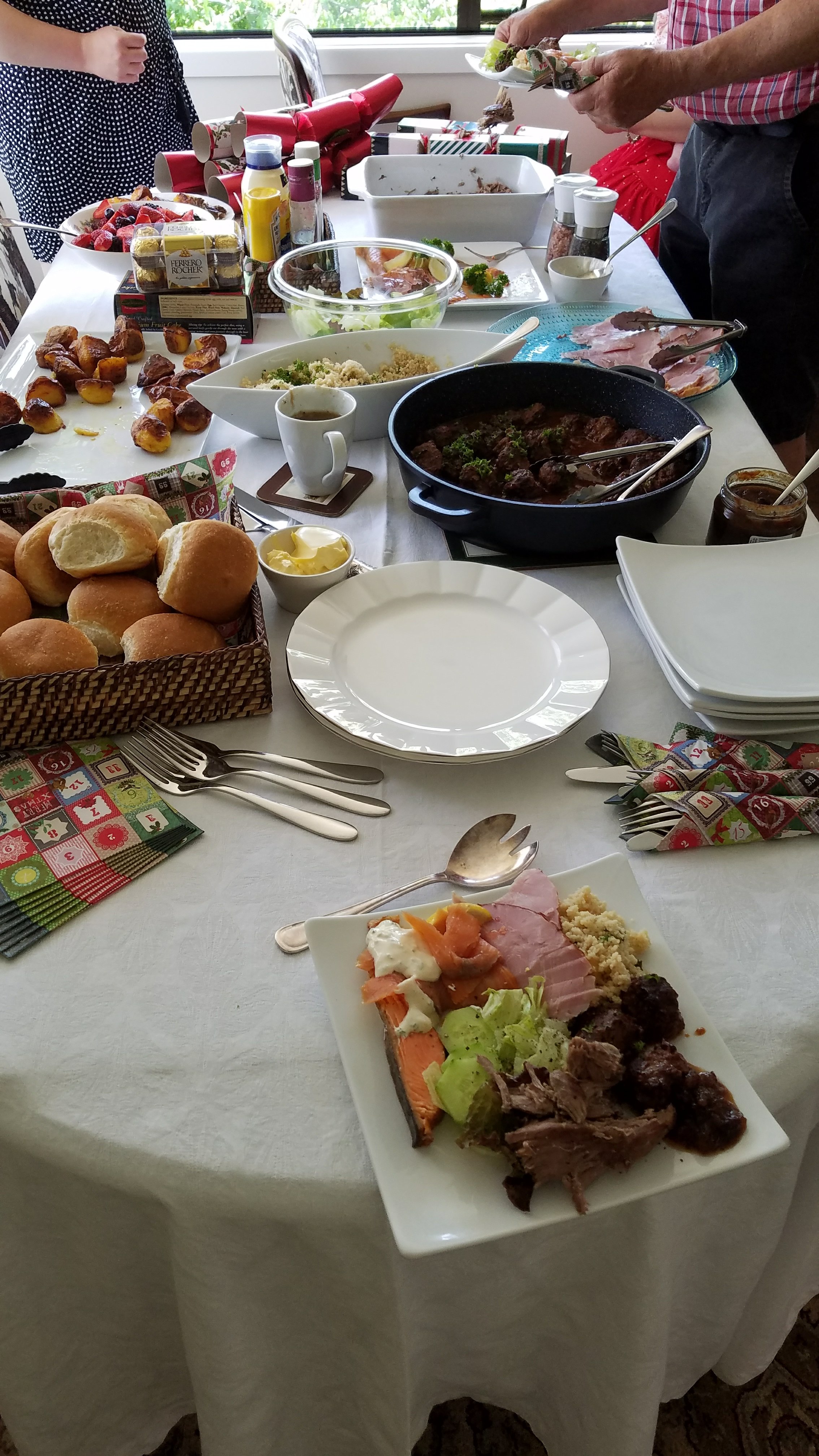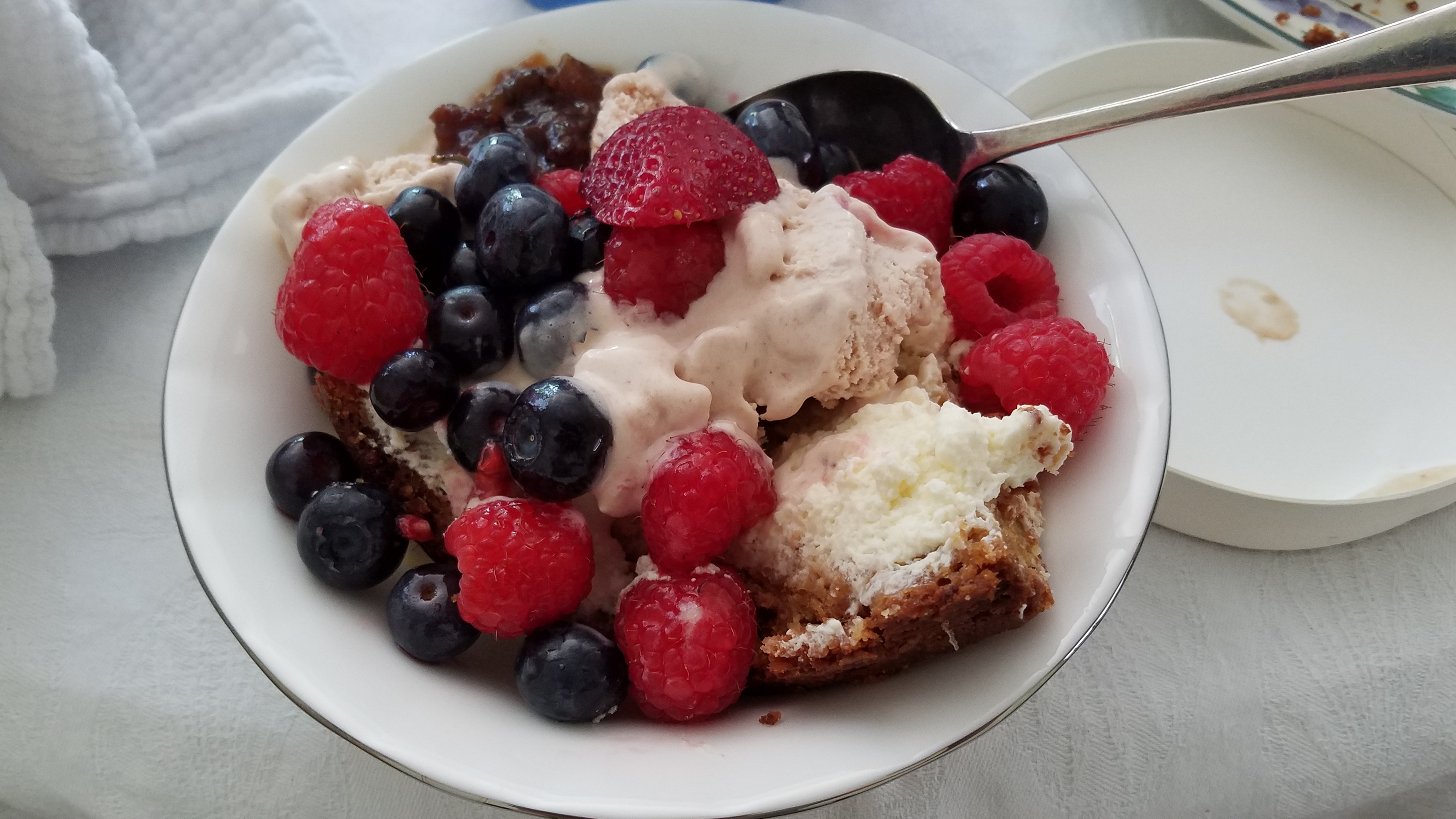 After "lunch", the family opened presents. I was even gifted a bar of soap…were they trying to imply something? LOL. It will be a great addition to my bounce box.
I cannot thank Sue and Mark Bedford enough for sharing their home and family. It is such a nice family, they even all work together in the family construction business. This includes their 3 sons, Chris, Matt, and James. Nina is the HR rep, keeping these ornery boys in check.
I am at such a loss as to how I will ever repay all these people for their kindness.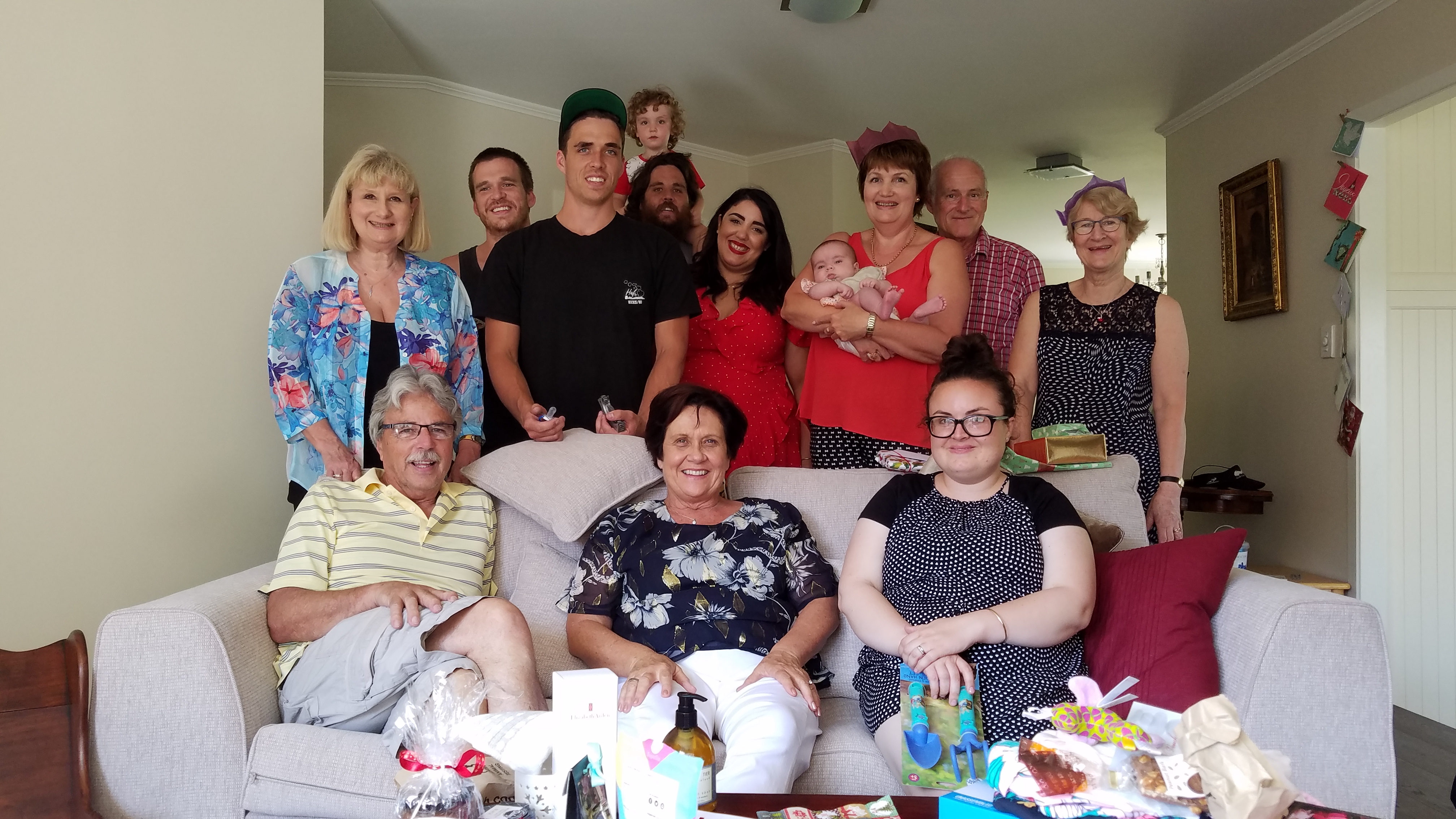 The lovely Bedford family and friends.
Back at James's place, I still had a bunch of little errands to take care of, mostly adapting some gear and packing my bounce box. This is how hikers have access to items like nail clippers and soap every few weeks….stuff they don't want to carry the whole time. I also have replacement and repair items, like a pair of shoes, stakes, trekking pole tips, etc. I'm bouncing it to Taumarunui Holiday park..hope it makes it! I've kind of had bad luck with sending resupply boxes previously.
What a great zero this was!