August 10th, 2018
HWY 242 mm 1984 to mm 1976.5
Distance: 8.5 miles
I needed more sleep than I got last night but I don't sleep all that well indoors anymore. My best sleep is outside now. My aches and pains were bothering me all night but I felt pretty rested when I got up at 0700. I had breakfast while updating the blog and didn't leave the hostel until nearly 11. I walked straight to the library to get some time with a computer. The store fronts and main street were very nice, as was the library.
The town had a very vibrant, young, outdoorsy feel to it. I daresay it is hip. Kayaks adorn half the car roofs and a lot of people were riding bikes. I wish I had more time to explore but I had replied to a FB trail angel post offering a ride to the trailhead at 3 pm. By the time I broke away from the library, it was already 1 pm and I still needed to get lunch and some food for the next section.
Grocery shopping is my least favorite town chore. The nearest store was very fancy, with great variety and selections but almost too much. I didn't know where anything was and I was easily sucked into looking at all the different stuff, especially in the deli. At least I was able to get lunch, plus a sub for dinner.
I went to the REI where I was to meet my ride. That was well because I had to return some insoles that I had bought in Portland. They just didn't work for me. I thought I needed more arch support but they were sliding around and hurting my feet.
Woody the Trail Angel met us 6 hikers as planned. Woody was a trail builder and now just volunteers. He even worked on the Florida Trail. We have people like him to thank that trails exist at all. Of the hikers getting rides, there were 3 Canadians, 1 German, and 1 Israeli. I was for once the sole American in the group. Outnumbered in my own country…I actually think that's great.
All were NOBO but for one dissenter, a guy named Squish. He was also a NOBO but had flip-flopped a lot and was going to be headed south for this section. Finally I was starting out with another. I had first met him at Taco Tuesday Trail Magic and he had walked all the way to Cascade Locks, then taken a bus back to Bend, via Portland.
We walked late into the day, which was really nice to see the sunset. I got some cool pictures and really enjoyed talking to Squish. I hope I'm not talking his ears off. I can be a little too chatty after being starved of hiker companionship for a few days.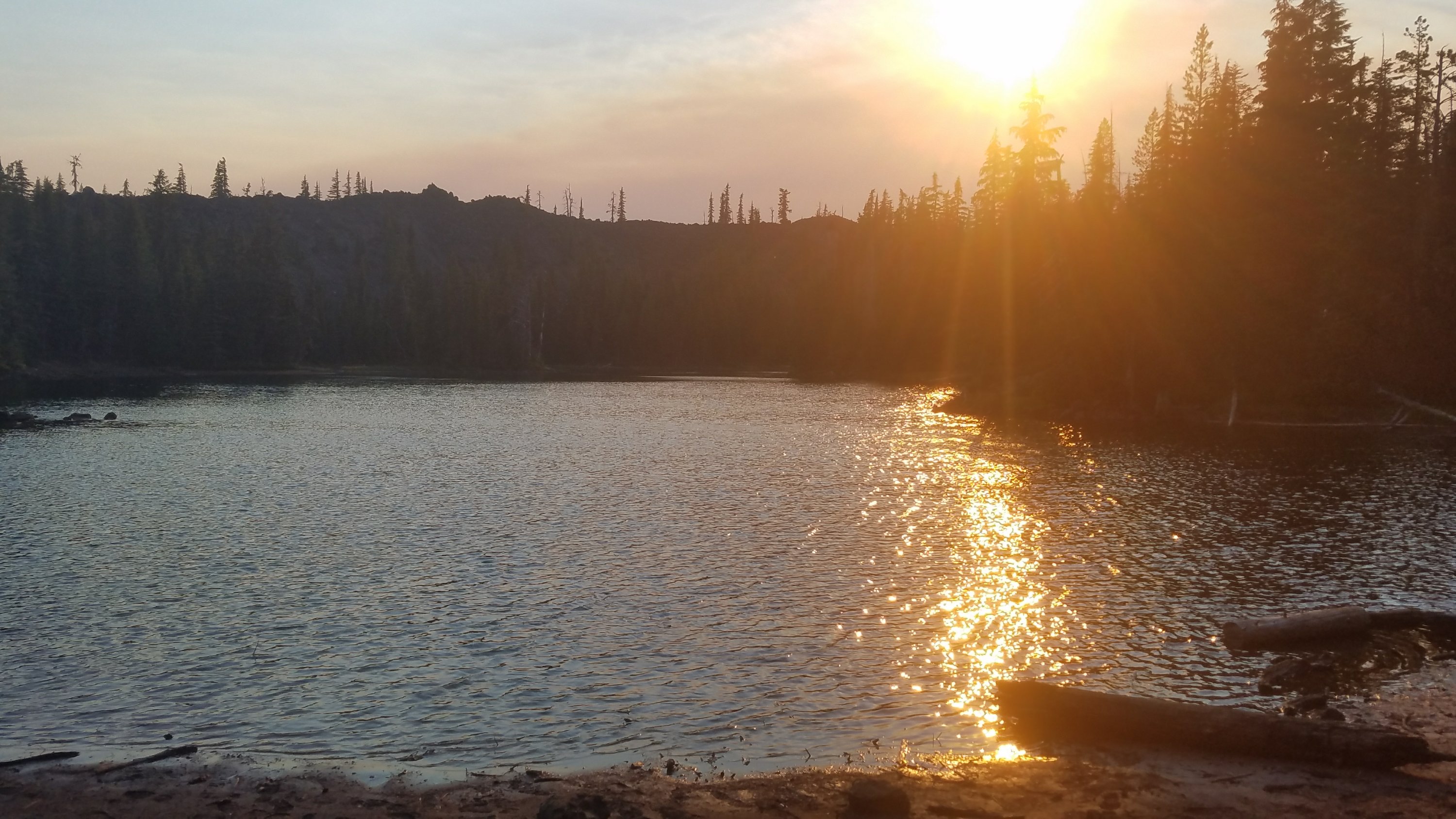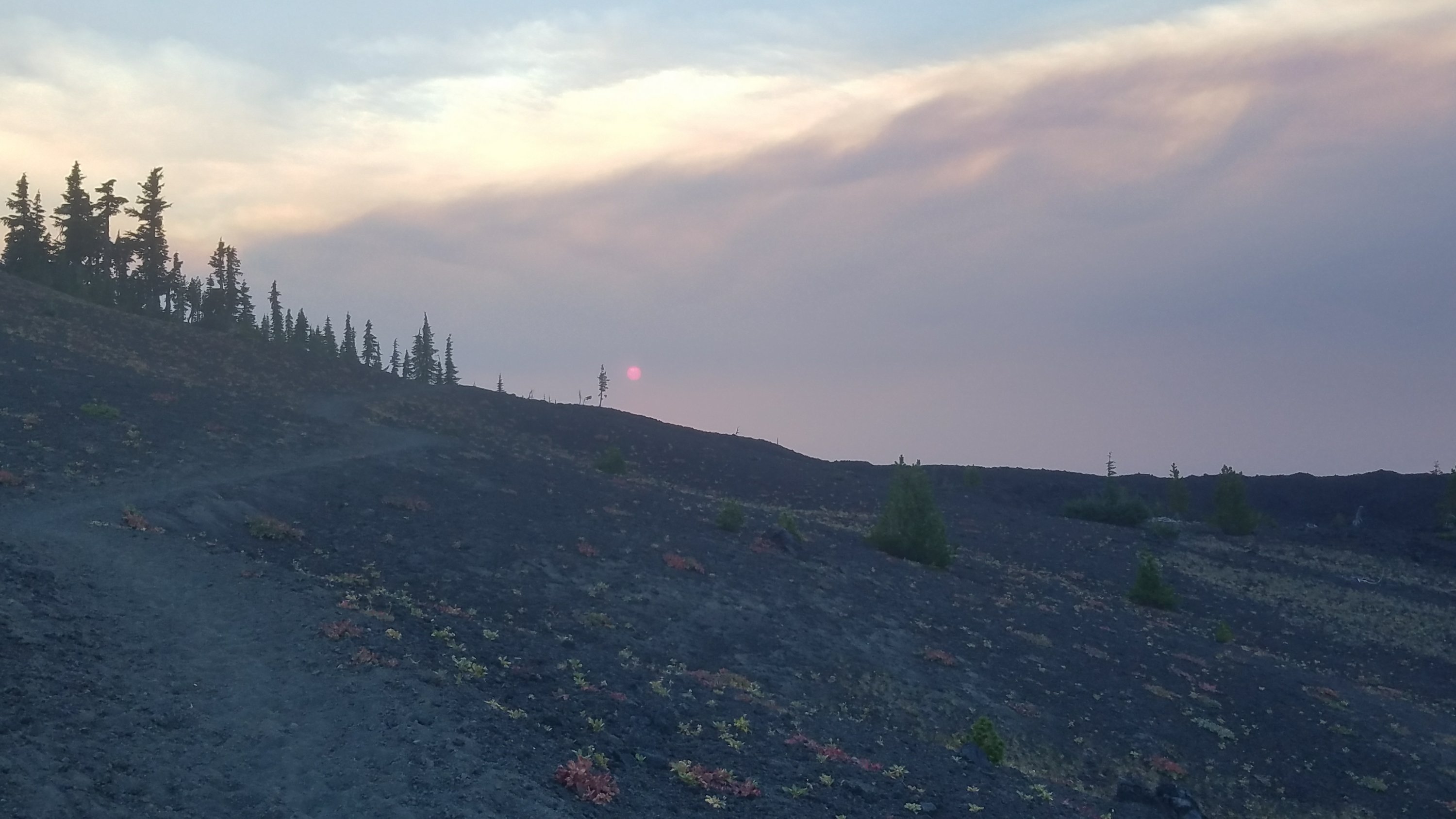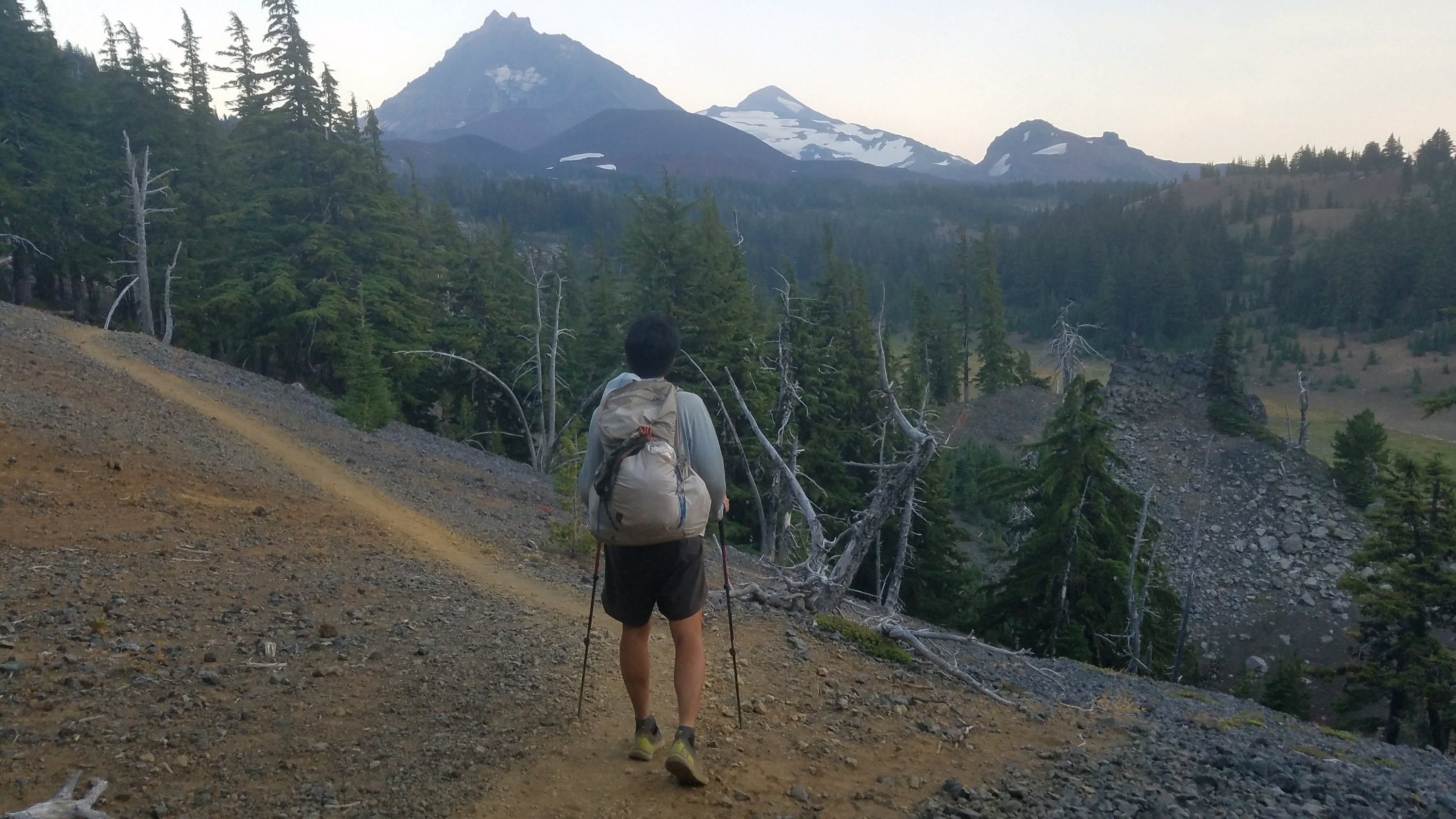 We head towards the Sisters mountains.
We stopped at a simple campsite and I got set up just as it was getting dark. I ate my sub in the dark and went to bed. Not a bad nero.