May 6th, 2019
Aragon Well mm 375 – Davila Ranch Rest Stop, Pie Town alt mm 26.2
Distance in miles: 27
0645-1730
It's a somewhat uneventful hiking day but the reward at the end is great. To start out the morning, I mistakenly dump dehydrated refried bean flakes into my pot, mixing them with a few spoonfuls of nido milk power. In the dark, the bag of beans looks the same as my muesli. It's as disgusting as you might imagine and I can only stomach a few mouthfuls. I don't even bother to eat the right breakfast.
As I depart, I can see Wraps huddled in his sleeping bag, cowboy camping under a tree. It's cold again and my bottles even have a bit of ice in them. The sun is hitting me pretty soon but some high clouds have moved in, distorting the rays. It stays overcast and cool the rest of the day.
I cross the highway and must choose between the CDT and an alternate. The Pie Town road walk alternate was the original route but I guess new trail has been added. Normally I would walk trail and/or the official route but the alternate goes past a cool place that everyone has been raving about. At mm 26, a rancher has set up a CDT hiker rest stop, complete with a hot shower, flush toilet, electricity, kitchen, laundry, wifi and shelter. It sounds like one of the many cool hiker-specific places that I visited along the TA and I don't want to miss it. Besides, I'm basically out of dinners, unless I get creative, and I've heard the fridge is stocked with goodies.
I continue along a maze of forest roads for the rest of the day. It's amazing to me how varied these dirt roads are. A few are smooth and hard packed, others very rocky and rough going. My feet are feeling better, blisters on the mend, but the rocks still take a toll. I begin a climb up Mt. Mangus, where there is a fire lookout at 9700′. One truck passes on the way up and that's the only vehicle I see all day. So at least these roads are quiet.
The lookout is closed but there is a picnic table and shed. I choose the porch on the shed for my lunch spot, as it is protected from the cold wind. I drink one of my bottles of water, saving the other for the rest of the day. Once again, I'm going the whole day with this small amount of water. The temps are cool, so it's not hard to do.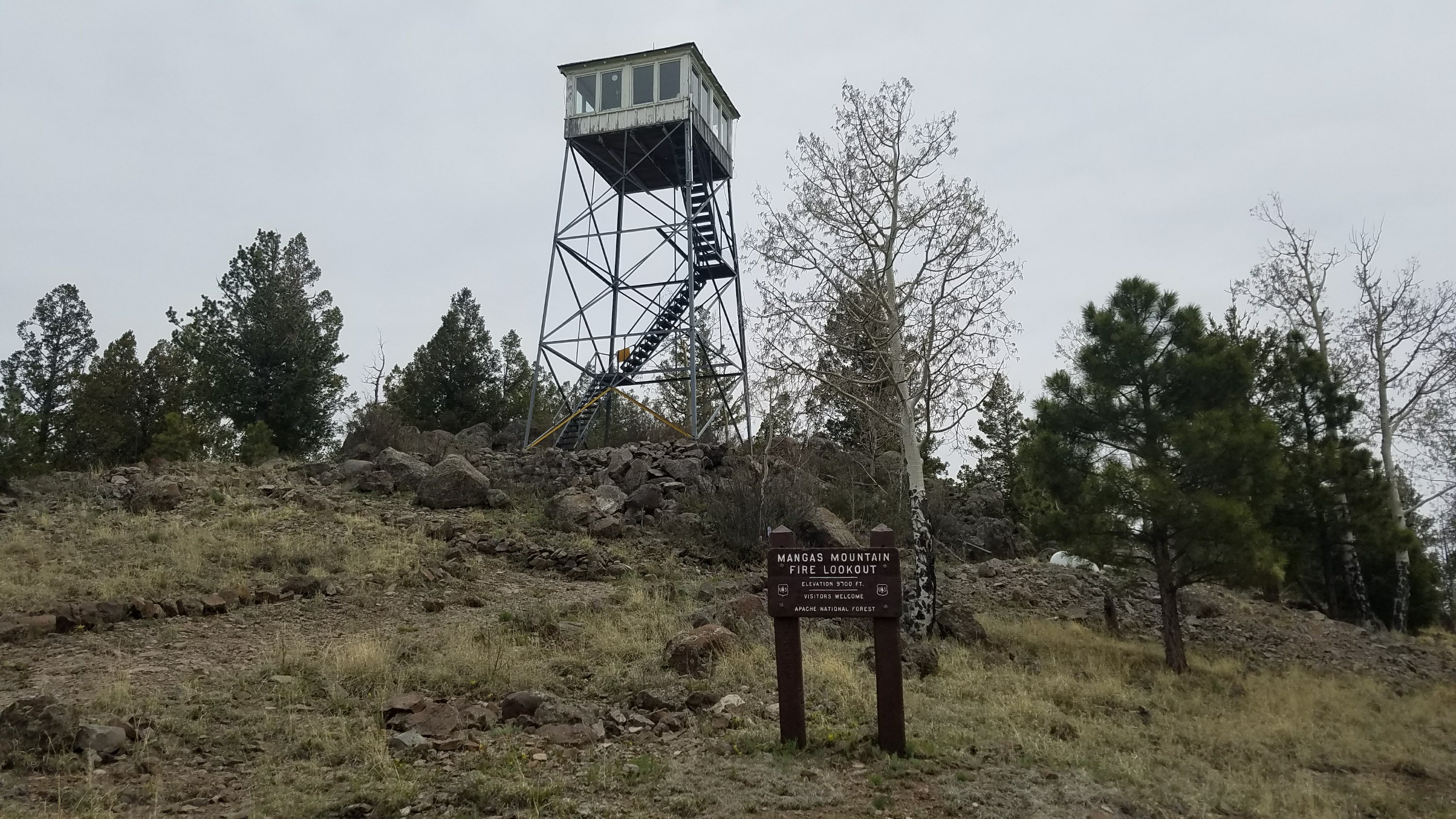 I descend, passing a small patch of snow at the top and then several muddy pools of water…gross. Down, down, through the maze of roads. My GPS must be checked constantly, as there are points where the route breaks from a main road to a lesser one, easy to miss. I have developed a pretty good sense for when I get off trail, mainly for the lack of footprints. Fortunately I have not made any really costly errors. But without my phone, I would have no idea which roads to take, as there are few markers.
As I get lower, I start passing a few ranches. There is a property with the most interesting junk collection: an RV, heavy machine trucks, a jacked up VW bug painted in camo, an old oil rig tower, a bashed in porta-potty, and a zip-line. I imagine the fun that could be had with all that. I also pass the first good water source of the day. As the rest stop is only another 2.5 miles, I keep going.
I find a few road herps in the last miles. One is sadly a squashed horned lizard but the other is a bull snake, alive and well but playing dead in a very awkward position. I usually leave snakes alone but I want to get it off the road, lest it meet the fate of the lizard. I gently push its tail with my pole and it really goes to the end to play dead. Give this snake an Oscar. Then suddenly it becomes animated, coiling, hissing, and shaking its tail. I can see why they get mistaken for rattlers. I have to leave it be but at least it moves to the far side of the road.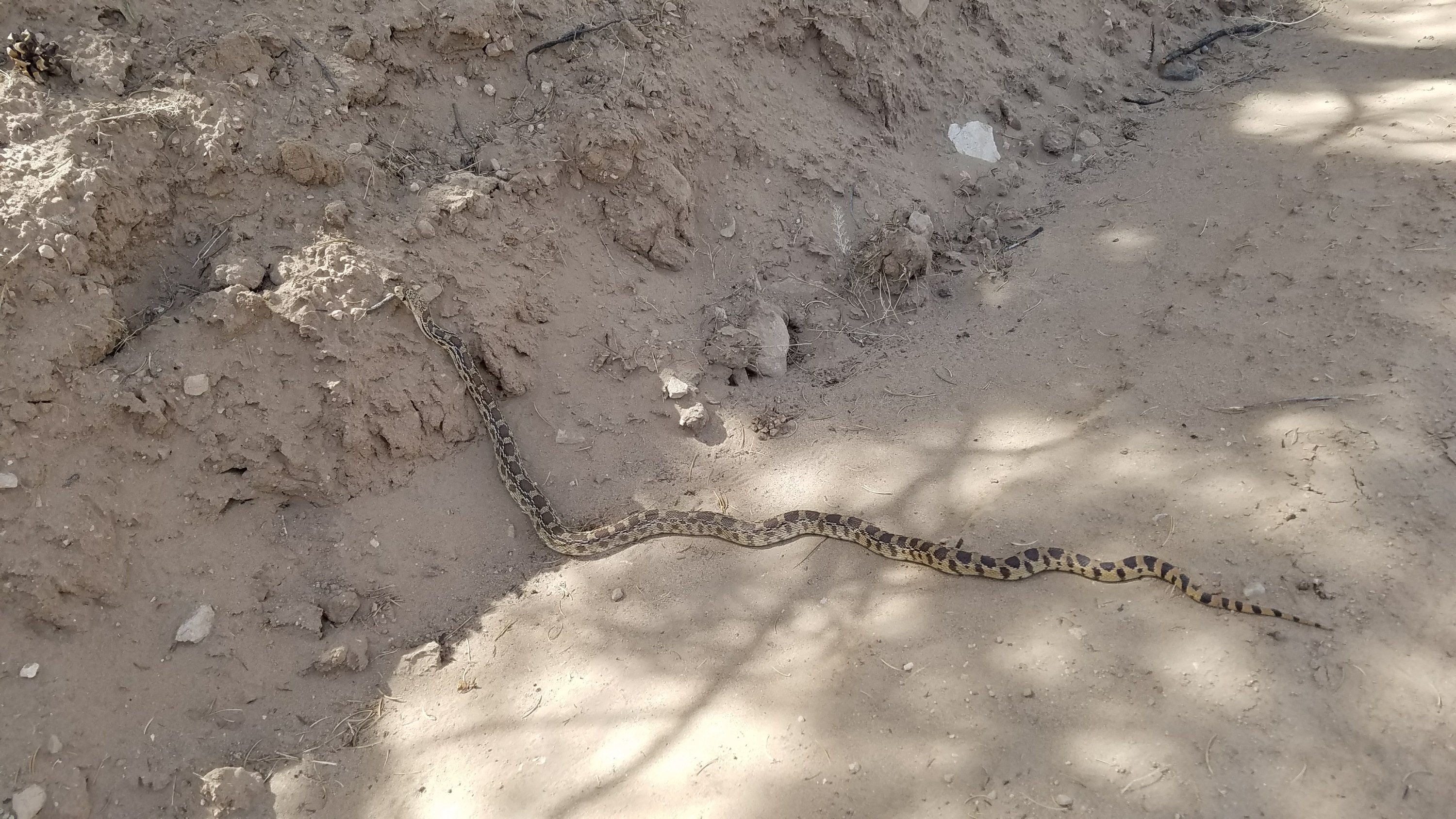 I finally come to the ranch and see heaps of people. So this is where all the hikers have been. To name a few, there are Grasshopper, Beergoddess, Caroline from Australia, Late Comer, Torch, Doubledown, and Smackdown.
A guy named Topo is doing trail magic for his AT buddy Grasshopper, following him along for a few weeks. He is making burgers and hotdogs for everyone and I am basically handed one of each as I walk up. What good fortune.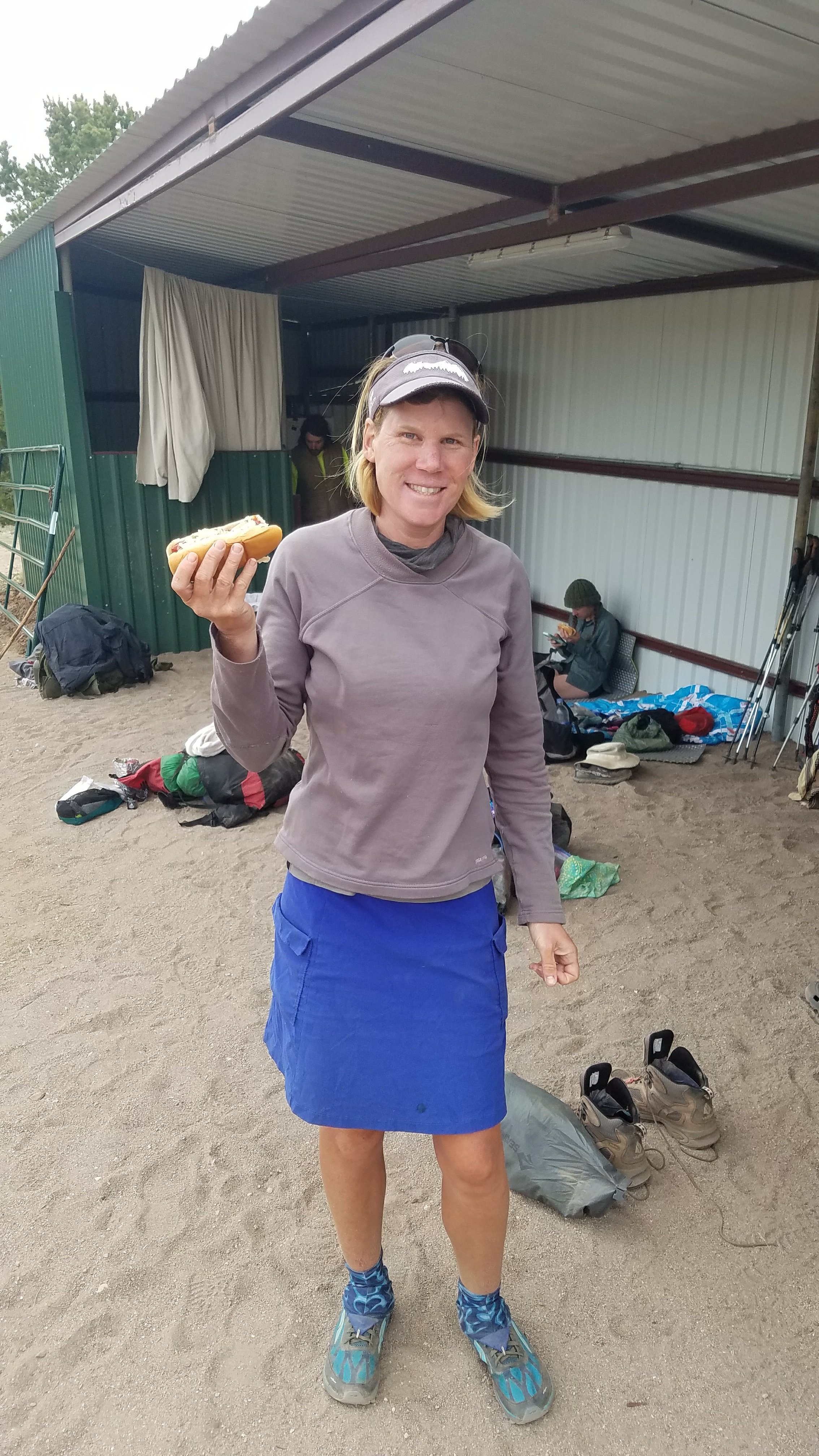 I take a stupendous shower and do laundry. There are even some loaner clothes and I pick a hot pink shirt and shorts (the box is filled with pink stuff for some reason). I eat and drink some more.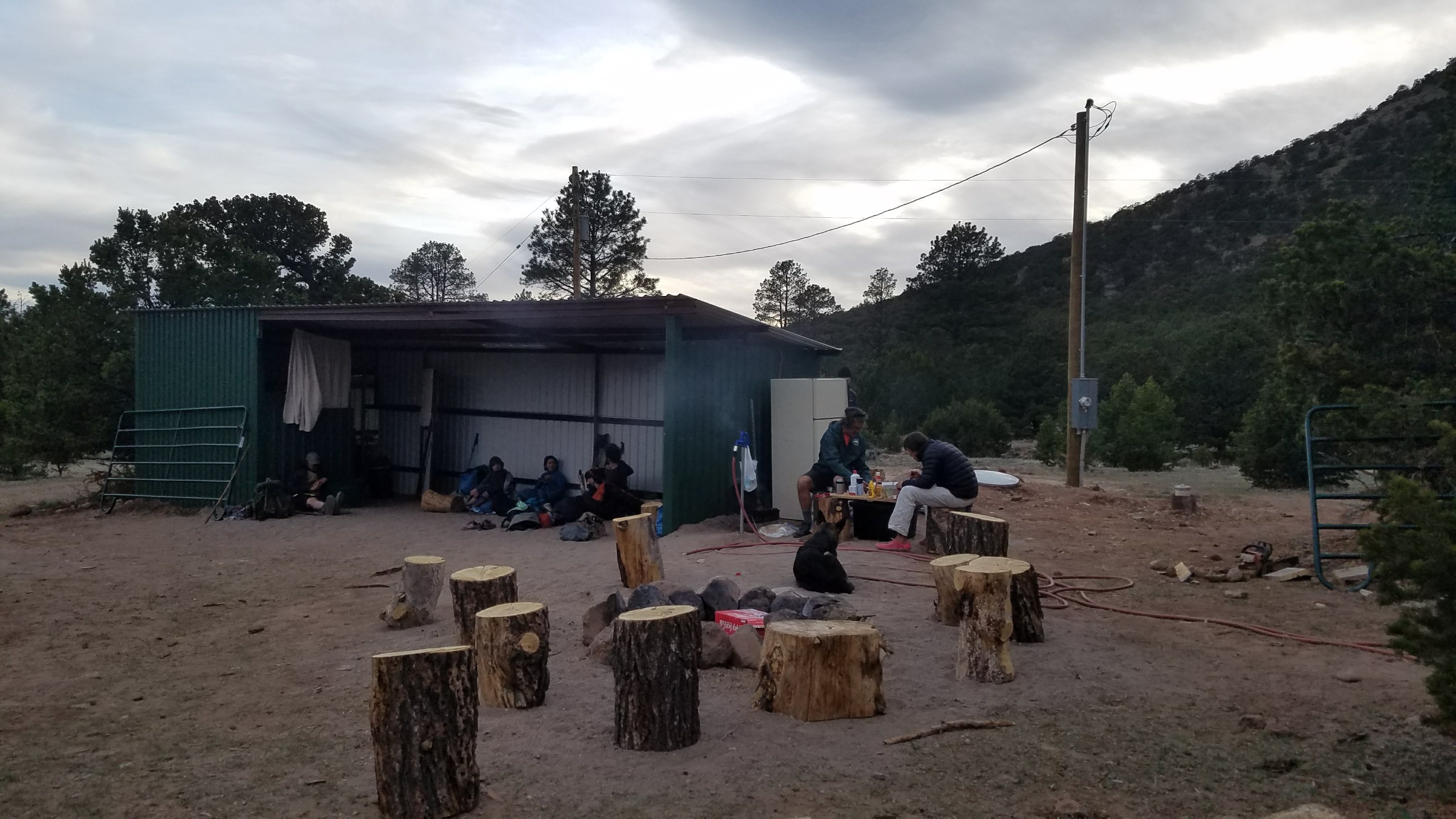 As an extra bonus, Relentless and Open arrive later, after pulling a 32 mile day. Many of the hikers sleep inside the shelter but I find a nice tent spot to avoid the noise. It's not a party night. Everyone is in bed before 10 pm.