Phase 1 of my AT journey was getting from one of the most southern locations in the US to one of the most remote of northern locations…all in only one day! This involved a direct flight from Miami to Bangor, a commuter bus ride from Bangor to Medway, and finally a shuttle to the AT Lodge in Millinocket, ME.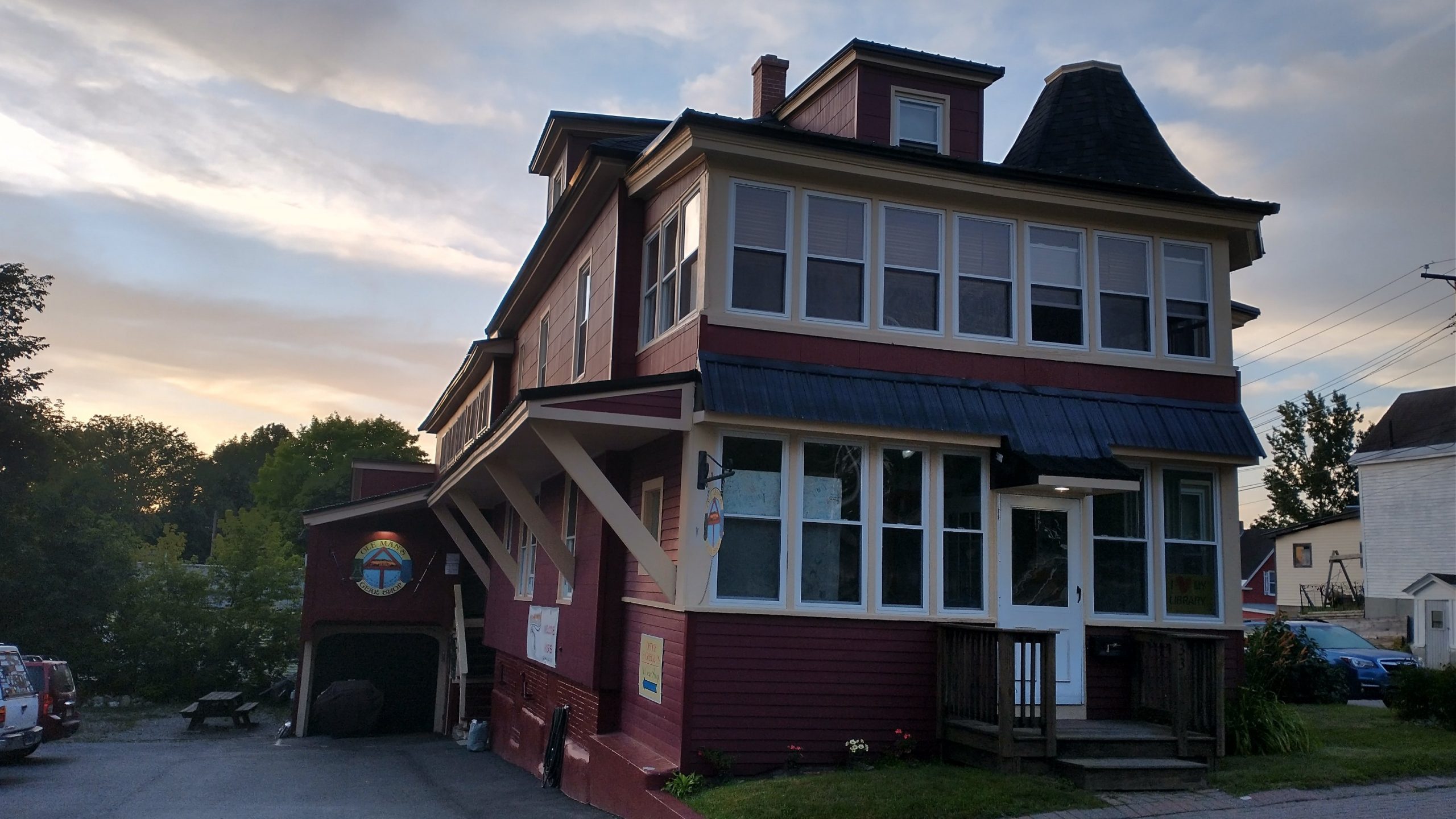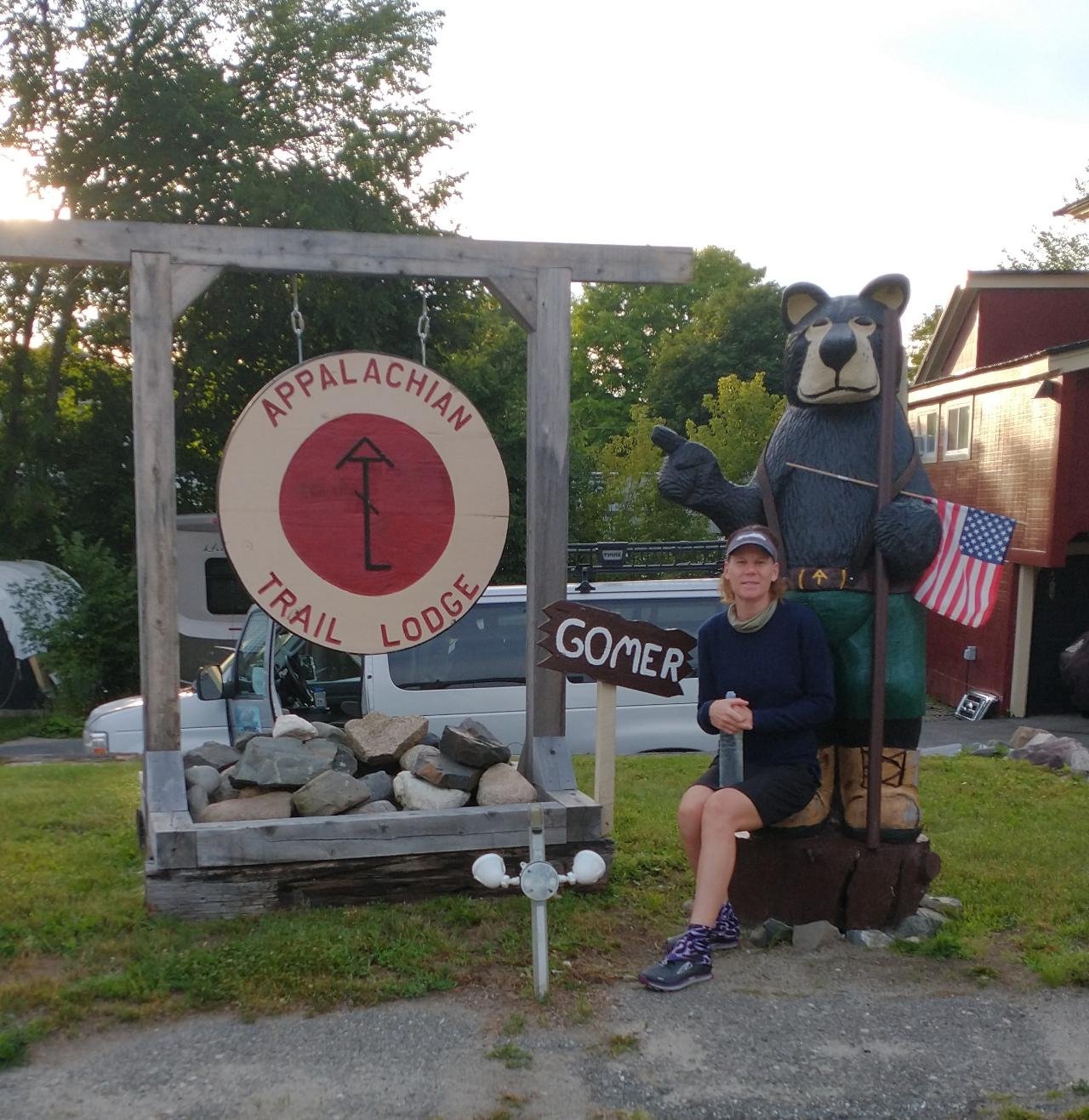 At the time of my planning, the Lodge offered a $70 SOBO package, which included the shuttle from Medway, 1 night in the bunk room, and a shuttle to Katahdin Stream Campground Ranger Station early the next morning (it was also supposed to include breakfast but this was a mis-advertisment). If a hiker wanted a second night to acclimate, the staff offered to help with a pack evaluation and shake-down. Millinocket's the closest town to Baxter State Park but it's still a 20 mile drive. Thankfully the popularity of the AT makes planning these logistics easy and hiker services readily available. Had I to do it all over again, knowing the lay of the land and how things work, I'd probably opt to stay at a nearby campground and just hitch to the park, saving a lot of money. I would also just camp outside the park near Abol Bridge, hiking in and out all in one day so that I didn't have to deal with making reservations for Baxter SP campsites. But still, it was nice to have all these logistics nailed down beforehand, so I didn't have to stress about them.
All went smoothly with my plans and there were even a few pleasant surprises. I spotted another AT SOBO thru-hiker boarding the plane in Miami. He had actually flown from Atlanta for this connecting flight but it was still a shock to see another thru-hiker on my small flight, so late in the season. His name was Joel and his clothes and HMG backpack gave him away. I'm very good at spotting hikertrash.
Once in Bangor, we picked up our checked parcels (mine had my trekking poles and food) and teamed up to find the bus station. It was less than a mile, just outside the airport. Do you think we took a taxi? Heck no! We walked of course. I got to see how my pack was feeling fully loaded…no problem so far. We grabbed a late lunch at the nearby Wendys, then met 3 more SOBOs waiting at the bus station: Avery, Sam, and Jesus. I had already been in contact with the 2 guys about sharing my campsite in BSP. We had a great time chatting about the trail all the way to our final destination. For everyone except Avery, this was their first thru-hike. Avery had done the south island of Te Araroa, so I also had fun talking to her about that.
When we arrived Medway, several police cars were waiting at the bus stop. Two of our fellow bus passengers were apparently doing drugs and the bus driver noticed and called them in. A scuffle ensued and one of the guys ran off the bus. The police tased him and he fell flat just feet away from where we were loading our packs into the shuttle. Somehow he got up again and kept running. Everyone disappeared into the woods and we were left standing there in shock. Welcome to Maine! This was a lot more excitement than I had bargained for in such a seemingly quiet and remote place!
I thought being in Maine would feel like a world away from the heat, hustle, and hordes of Miami. Well, it still did for the most part. Air travel's quite a miracle, especially since it will take months of walking to complete my round trip. Yet I'm mindful that this part of my thru-hiking is a significant source of carbon emissions. Like Richard Branson, I could pretend I'm riding a bike to the start of the trail but that's just not the reality. My human-powered adventures of thousands of miles have started with burning a lot of jet fuel, especially when I traveled all the way to New Zealand.
I also can't believe that I'm hitting the trail first thing in the morning. This will be the quickest I've ever gone from sitting at home to beginning a thru-hike. My Te Araroa hike began with a pretty record turn-around but still involved a few days of travel, given the distances involved. For other trails, I've flown days to weeks ahead of time to visit with family and friends and become acclimated with the mountains. I'm very elated to start this trail, which doesn't involve extreme elevations (10,000+), so I'm happy to just dive in.
On a final note, it's been over 20 years since I've been to Maine, when I did a 4-month summer internship at the Darling Marine Center, U of ME. I spent my time scuba diving in the cold waters just off the coast, helping researchers study lobsters and sea urchins. I wore a drysuit the whole summer and yes, I ate some lobsters rolls. While I got to experience almost all of the spectacular coastline, I saw almost nothing of Maine's inland wonders. Now, that's about to change. I'm going to walk almost the length of Maine through the rugged Appalachian mountains, starting at the top of Mt. Katahdin. How's that for a 20 year anniversary reunion?
Here's an embarrassing disclosure that I've never really shared with anyone: Maine was the first place I ever tried to go backpacking. I call a lot of endeavors "my first" this or that, then usually have to throw in some qualifiers. Such as when I say that Te Araroa was my first long distance thru-hike. Well, actually, my first was the Colorado Trail but it was only 500 miles, so does it count? Of course it does. Then again, technically I walked the length of Catalina Island end-to end in 2015 (the Trans Catalina Trail), so maybe I should call that my first thru-hike? It gets complicated real quick.
Likewise, I fondly recall that my first successful backpacking trip was in Volcanoes National Park, on the Big Island of Hawai'i. But I could also consider multi-day river rafting trips with my parents on the Colorado, Green and Yampa, back when I was in high school…it's almost the same as backpacking. And then there was my very first attempt at backpacking while in Maine, even though it was a complete and utter failure. That's right, you heard it here first. This activity that's become a signature of my life…I really was quite bad at in the very beginning.
The story goes, a couple of my cohorts in the internship program planned a weekend adventure. They had both backpacked before and decided to drive to the nearest AT trailhead for an overnight. For some reason I tagged along, even though I didn't know anything about backpacking nor did I really have any gear. I had borrowed an old external frame pack from my mom as well as a down sleeping bag…good for car camping but not backpacking. I don't remember what else I was carrying but it wasn't enough or suitable for the conditions. I had no maps, phone, GPS, etc and no idea where I even was since I was not involved in planning the trip (lesson learned: take ownership in your activities, don't just follow along).
It immediately started raining as we set out from the trailhead and of course it was all uphill. I figure we were somewhere on the southern part of the AT in Maine and were aiming for a shelter about 5 miles in. We stopped to take a break after an hour, where I discovered that everything in my pack was soaking wet, including the down sleeping bag. My buddies tried to assure me that everything would be ok once we got to the shelter but one of the few things I'd ever heard about backpacking was not to let your down sleeping bag get wet. I begged my friends to turn around and go back to the car with me. Finally they conceded that I had no business being out there and they couldn't let me hike back alone. I felt terrible for ruining their trip. We made the most of the weekend by staying in a nearby cabin rental and day hiking in better weather the next day. Still, I never could get over the fact that I'd been so ill-prepared for this outdoor activity that held so much allure. I was from Colorado after all…backpacking should be in my blood!
Now I wonder if that bad experience, and not my Colorado background, has made all the difference. Instead of feeling totally downtrodden by it, I resolved to overcome. 20 years later, I'm going to hike that little section of trail again and it's going to be my good companion, not my enemy. I really hope that I may be able to recognize the spot where I gave in and to celebrate the thousands of miles i've walked to get back to this point. A grand reunion indeed.