August 22nd, 2019
Mm 1607.7 to Grand Lake mm 1649.7
Distance in miles: 24
0620-1600
The valley is cold in the morning but not as damp as I expected. We are climbing right off the bat, first on motorcycle trails, then on a steep jeep road that goes straight up…it's just what jeep trails do. We enter the Never Summer Wilderness and go over Bowen Pass. Many years ago I backpacked in this area and I think I might have come over this pass as part of a loop hike. A lot looks familiar to me, especial the nice easy trail/road that runs through a flat valley where the Colorado River flows. Little did I know I was hiking the CDT way back then.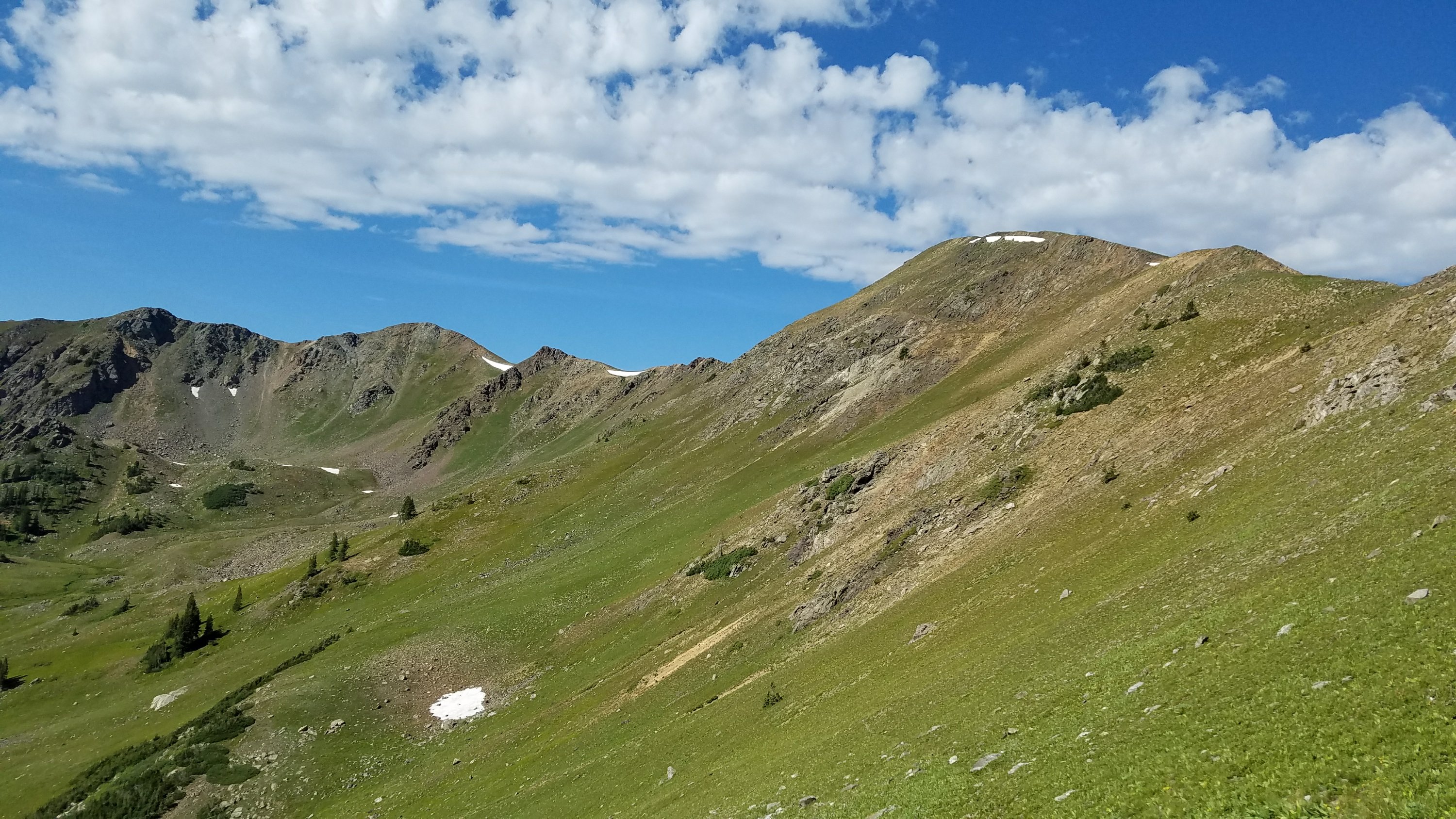 We stop to get water and take a dip in the mighty Colorado River. I don't go in all the way because thunderclouds are forming all around and I worry the sun will disappear as soon as I get wet. We're walking with Two Forks again and I enjoy talking about the trail with him. He's a physicist with a good job waiting at home…so many professionals doing this thru-hiking thing. He also lives in MA, only about an hour away from where Relentless lives.
We wind in and out along the Rocky Mountain National Park road, amused by all the tourists who are amused by us. We see a lot of moose throughout the day, also a source of amusement for everyone. They are prolific in RMNP. I went to both Maine and Alaska and never saw a moose. It was here that I finally saw one.
We get to where the trail splits. The main route goes in a loop for 20 some miles through RMNP. A permit is needed for camping, as well as a bear canister. We have neither so we take the 4 mile alternate to town. Maybe we will do the loop as a day hike or maybe I'll just come back another time…the advantages of being from Colorado.
There's a hostel on the outskirts of town. It's only been a few days since our last town stop so I consider stealth camping. But a hot shower is too tempting. We get bunks, cleaned up, and go for pizza in town. I eat half of a 16″ and half of a family-sized Greek salad. Amazingly I don't feel sick or even all that full when I finish.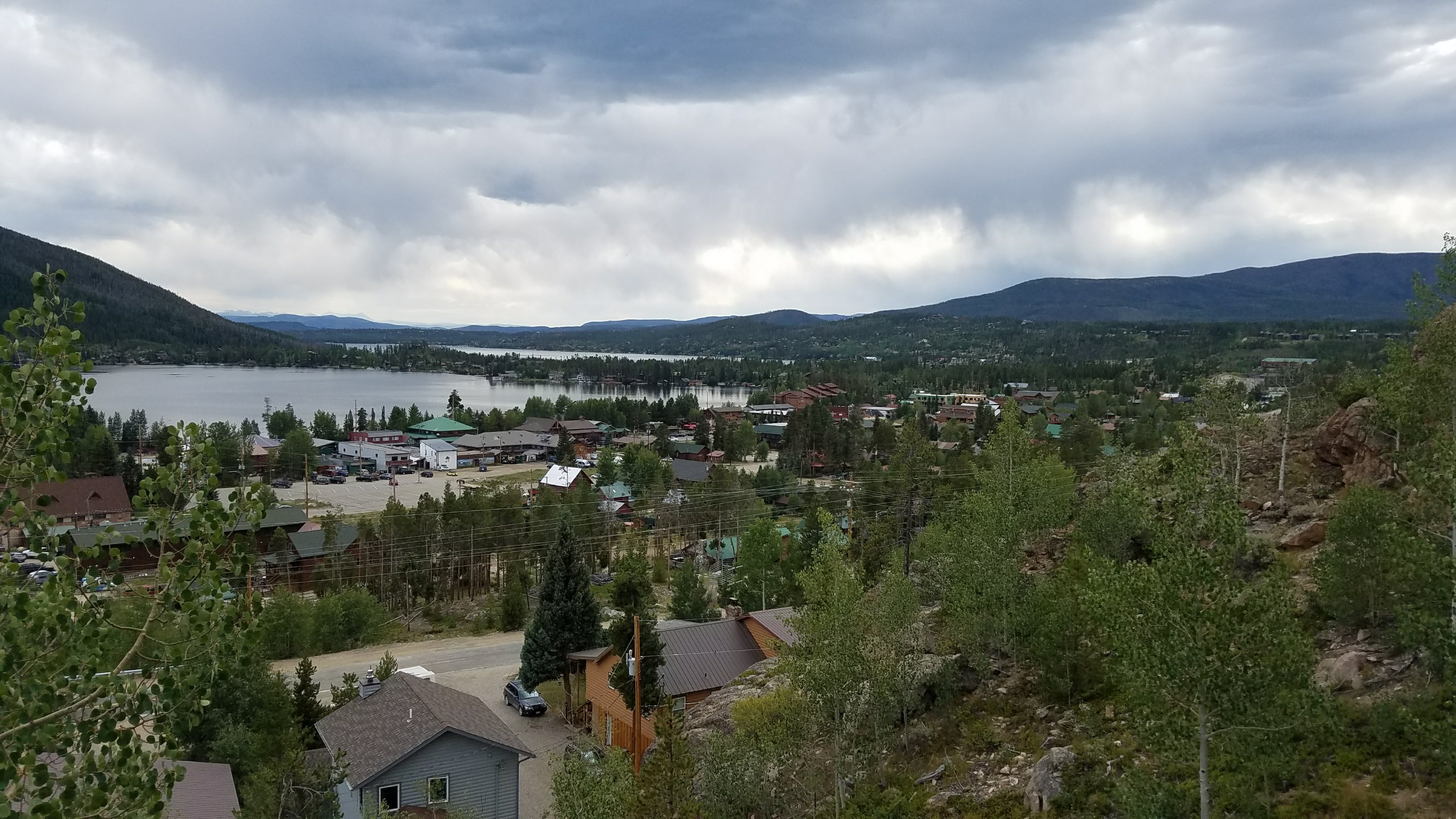 Grand Lake is a tourist town with boating as opposed to skiing. It's also a gateway to RMNP, so everyone is running around in their best hiking attire, which oddly doesn't look anything like what I'm wearing. I'm too tired to walk the main street so I just go back to the hostel to crash. It's a fairly uneventful day.