August 20th, 2019
HWY 40/14 mm 1554.3 to mm 1579.1
Distance in miles: 24.8
1045-1900
There are so many things I'd still like to do in town but we may never leave if I try to do them all. It's time to get back on trail. We walk down to the natural grocer and buy a few items for the road. Then we hold up a sign for Rabbit Ears Pass and start walking out of town. We don't get further than the first pull-out, where a guy offers to take us to the base of the pass on his way to a construction site. This works for us.
At the next spot, we wait at a huge pull-out designed for cars and trucks to don chains in the winter. We wait maybe 10 minutes before 2 guys in a rental car pass and then turn around to get us. One guy hopes to thru-hike the AT so he wants to hear our stories and advice. We're happy to oblige.
We get dropped off at the intersection of Hwys 14 and 40, skipping about 2 miles of official CDT walking on busy Hwy 40. But we still have to do 9 miles of road walking on the slightly less busy Hwy 14. We have good views of the Rabbit Ears and the miles go by fast. There are only a few times that the traffic scares me a little. We turn off onto a dirt road for the rest of the day.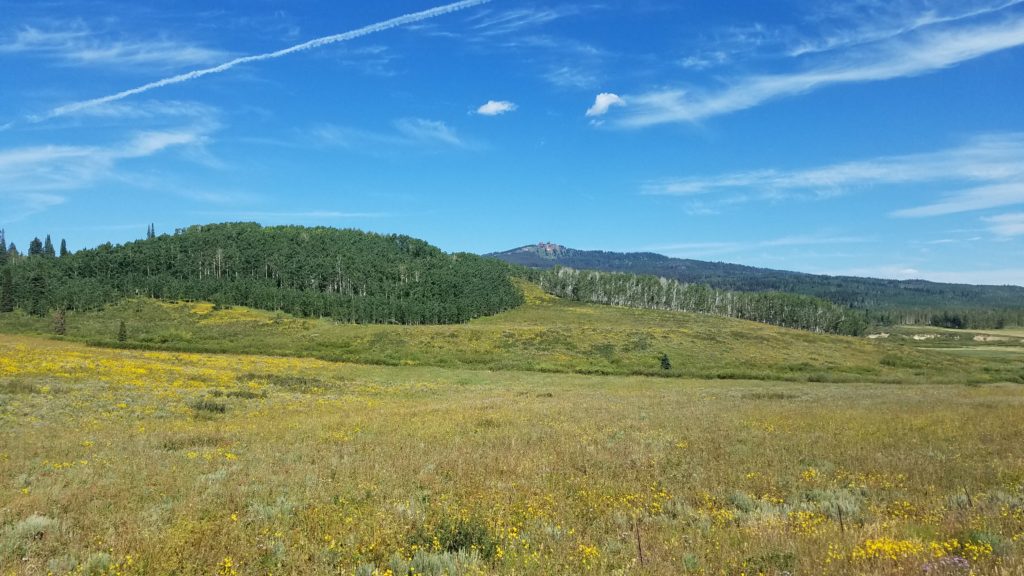 The dirt road goes up a ridgeline and I can see what looks like a solo hiker walking the highway far below, but I don't know who it is. Earlier we met a French NOBO that told us there were 3 SOBOs up ahead. Just after getting water at a stream, we catch up to Sunshine and Sugar Rush. I first met Sunshine in Rawlins and I've been hearing about Sugar Rush but this is the first I meet her. We walk the road with them for awhile but it gets steep and we pull ahead. We've caught up to and passed so many others but we're fairly certain we'll see them again either at camp or the next morning.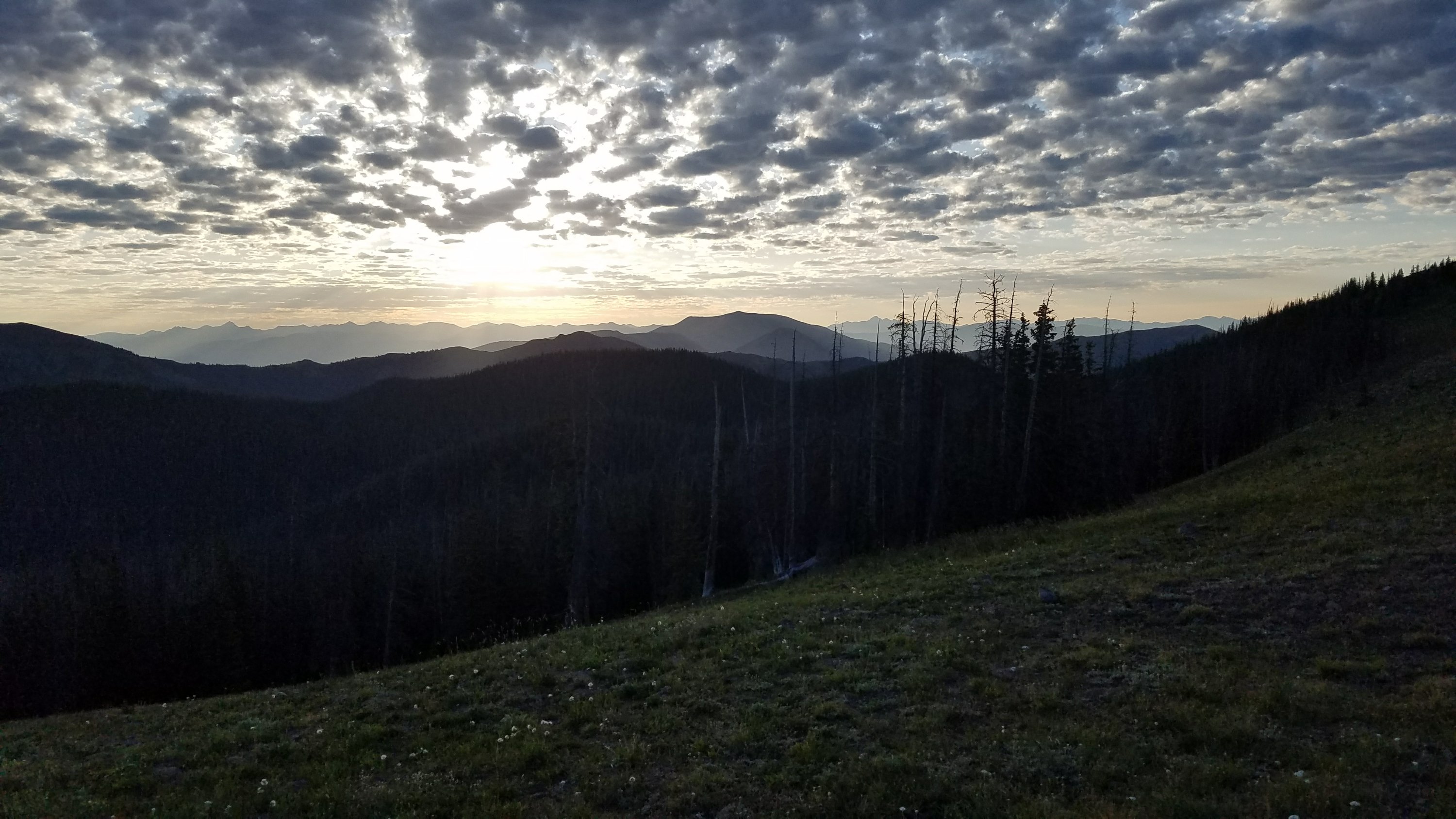 There isn't a lot of water along the way and that which there is has cows all around. It's a hot, clear day, too. Luckily we find an unspoiled spring that's cold and clear at the end of the day. We collect enough to dry camp a few miles further up the ridge, just off the jeep road that thankfully is without jeeps. I go to bed happy knowing my tent will be dry in the morning. I love airy, warm ridges.