July 11th, 2019
Mm 28 of Anaconda route to mm 3.2
Distance in miles: 21
1100-1830
I catch up on some business in the morning and we're off on the next section into the Pintler mountains. First we must walk about 12 miles on or parallel to the highway. Most use this as an excuse to hitch but we decide to at least give it a shot. If it turns out to be anything as scary as the day before, then we'll get a ride.
The walk starts out with a nice sidewalk along the highway and cars going 35 mph or less. It's so nice that we miss a turnoff onto a side-road that would have saved us a few miles of highway walking. It's fine though. The sidewalk ends but there's a wide shoulder.
A guy shortly turns around and stops to offer a ride. No but thank you. I'm enjoying looking at all the houses and farms as we go by. We take several more side roads, which I really like. There's one that follows the creek closely and is lined by aspen.
Another guy slows and asks if we want a ride. No, we're more than halfway done. Now the vehicles are moving faster and the shoulder is sometimes bordered by a guardrail. But we persevere. We come to the dirt road to the trailhead just after a 3rd guy offers a ride. The ride offers are appreciated but I could do with a coke instead. It's pretty hot but we do find a spring! It has been built up with stones, concrete and faucets for people to easily collect water. It's a treat to discover.
For walking all the road miles along the Anaconda route, we decide to reward ourselves with… more road walking. I know, it seems ridiculous. But we have read and heard that the trail is somewhat overgrown and faint going up to Storm Lake. We don't feel like bushwhacking again with our packs so full of food.
It's about 9 miles on the dirt road up to the lake. It's easy walking and goes by fast. There are only about 5 trucks that pass. There's a steeper gradient just before the lake and I can see that a 4wd is needed…or just feet. There are only a few trucks at the lake when we arrive. We were hoping someone might be barbecuing but no dice. We fantasize about trail magic all the time, it's probably not healthy.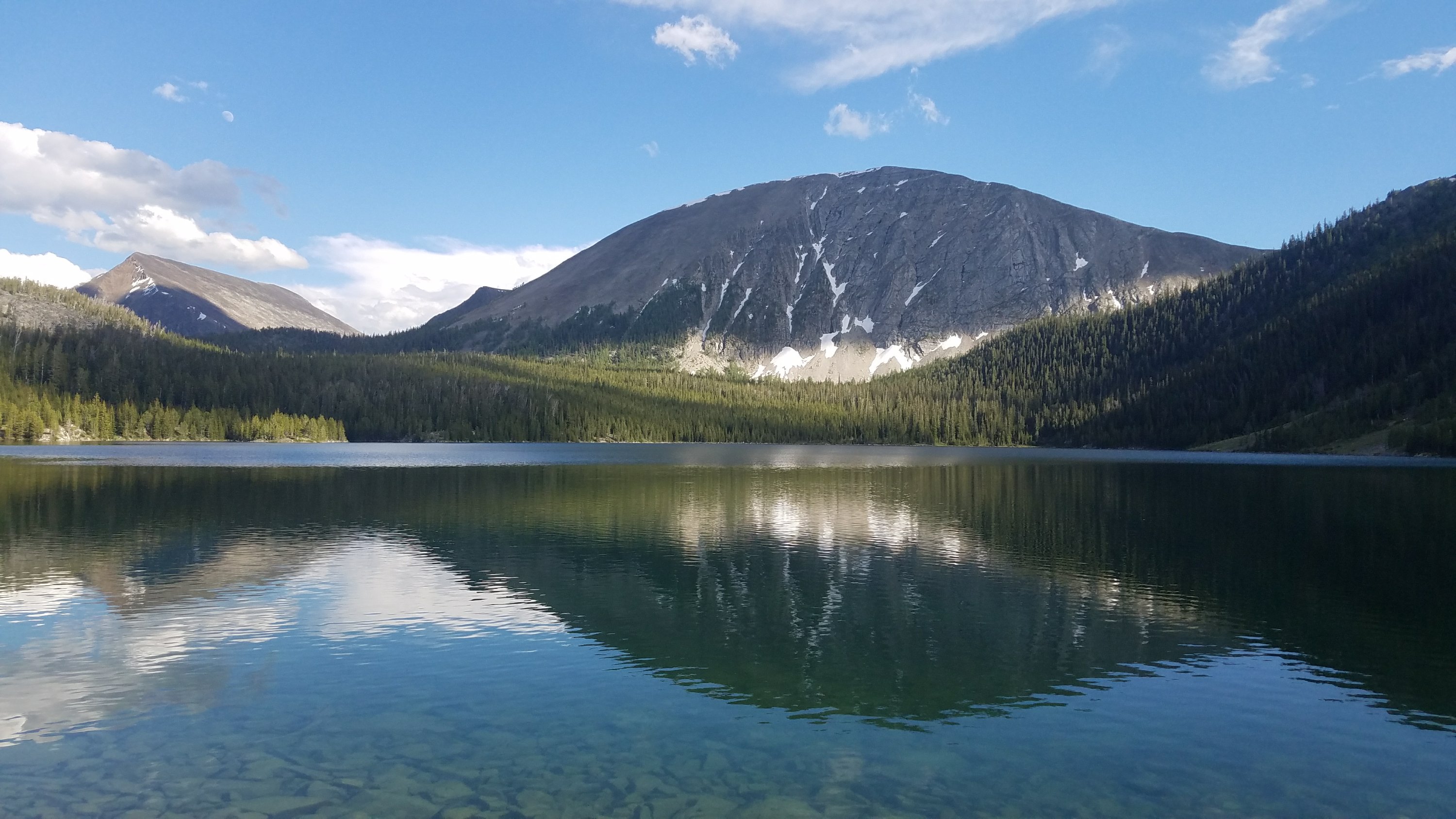 There aren't a lot of camping spots on the side where the trail leads but we make something work. I find a site right next to the lake, which is not the most LNT, but there's a truck and tent set up on the shore directly opposite. There's also a guy starting a bonfire 5′ from the water's edge, near the dam. At least my tent doesn't leave a trace and is barely visible.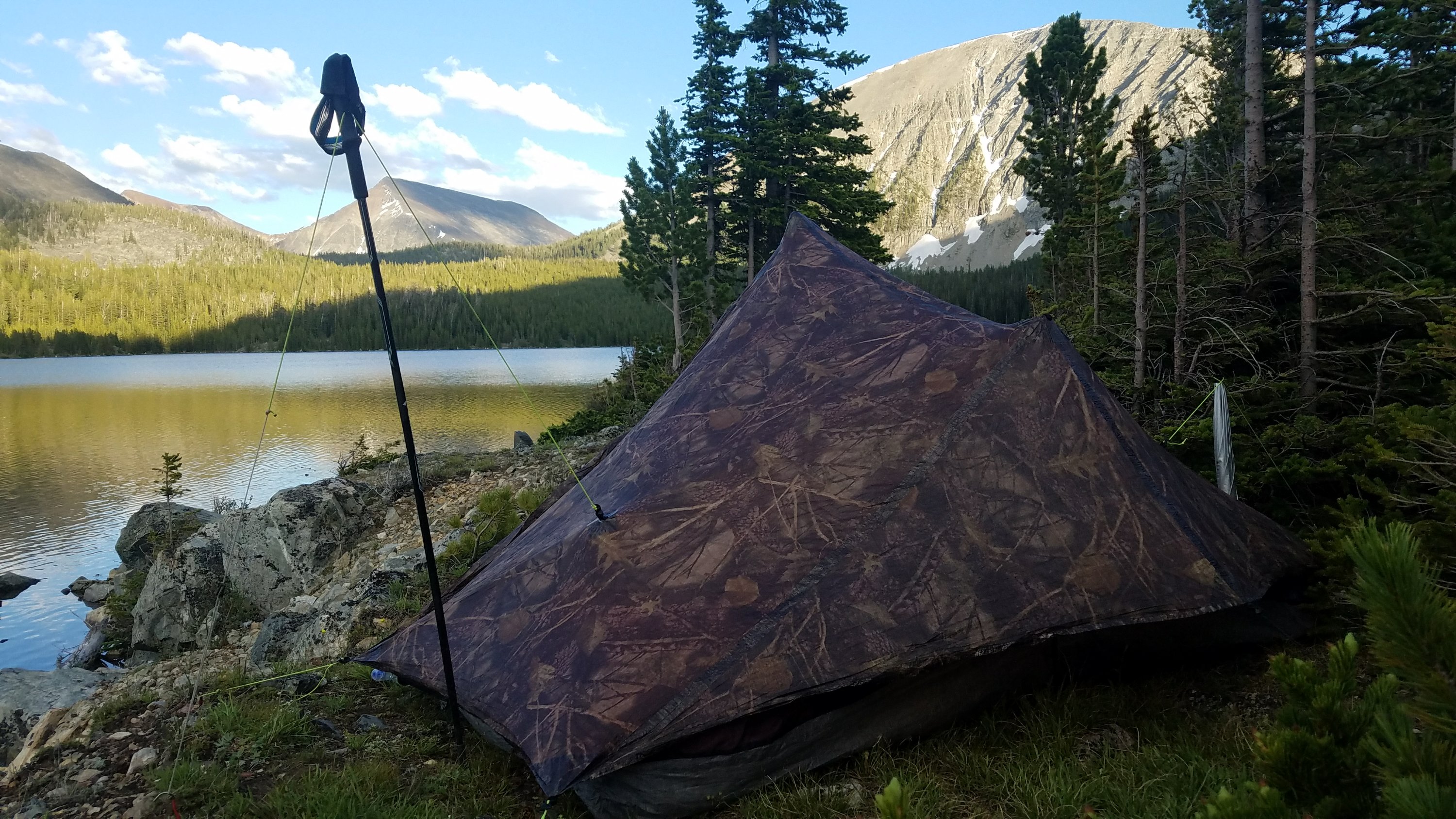 We are all close to the lake because a ways back in the bush, the mosquitoes are horrendous. The breeze off the lake dies down and then the mossies are everywhere. I have to finish setting up inside my tent. So much for a relaxing evening chillin by the lake. Oh well, I need an early bedtime anyways, to catch up on sleep lost the night before. I go to sleep to the sound of a bald eagle chuckling.