Sunday, Sep 10th, 2023, 0645-1920
Edgewood Creek to Round Lake
29 miles, Gain 5400′, Loss 4500′, elevation 8090′
I was a good night next to the boulders. I woke with a migraine that was hard to shake, though. A steady uphill with a heavy pack wasn't the best combo, but I got by. The trail wound through ski areas and along the backside of the rim, with views down into the valley where Carson City sits. The forest continued to be rather dry, reminding me of New Mexico. I was pretty mesmerized looking at more of the Nevada mountain ranges in the distance. They called to me. This was my last day hiking the trail in Nevada, but I hoped there would be more.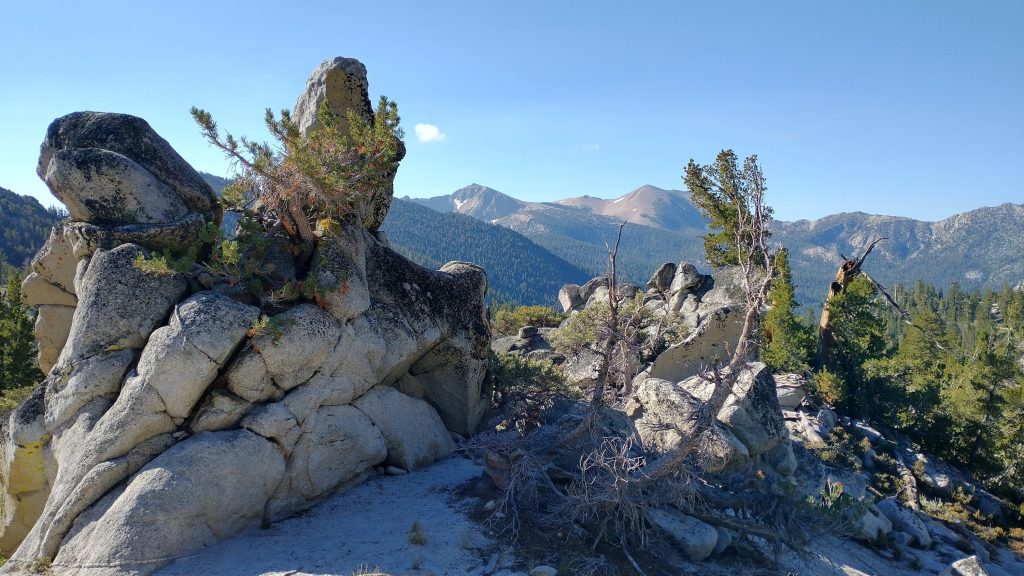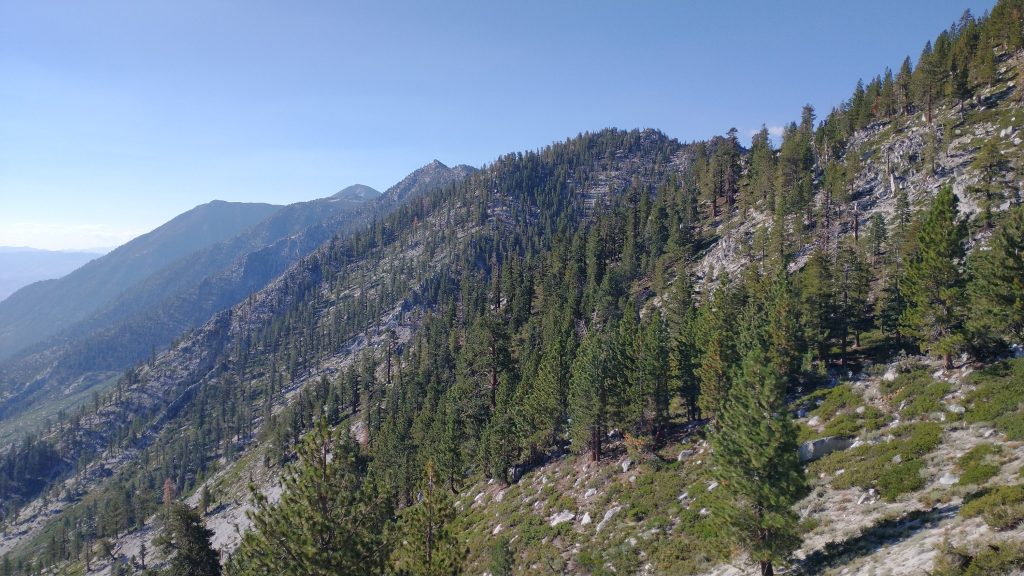 The morning was quiet. I saw only a handful of people: a trail runner, a backpacker, and a day hiker. I crossed back over the ridge to the west side, where I had views of Freel Peak, around 10,800 ft tall, just slightly higher than Mount Rose. I came to Star lake at its base, where I saw the first mountain bikers of the day. I went over the pass, contemplating climbing Freel Peak, but decided against it. The migraine in the morning had zapped some of my vigor. I descended into a minor valley, found some water, and took a lunch break.
Things started to pick up in the afternoon with more day hikers and mountain bikers. The latter were flying down some of the hills and I felt like an awkward speed bump at times. A couple came up behind me fast, hollering so I would know to get over, but the trail was too narrow for me to step off. I tried to let them know that I knew they were behind me and kept walking, looking for a safe spot. I don't know if they were put off by this but it made me feel very anxious. I got over on too steep of a traverse once on the AT, slipped, fell and broke my trekking pole. I didn't want to repeat that mistake.
There were also a couple of times when I was going uphill and a biker was coming down. The downhill person should always yield, regardless of mode of travel, but I could see there was no way the bikes could brake in time, so I had to jump off to the side quickly. One almost veered into me at the last second, seemingly a bit out of control. I did not like this one bit but didn't say anything. One guy sort of apologized as he went by. I chalked it up to inexperience and the fact that it was a weekend. I was glad to get out of this area, nonetheless.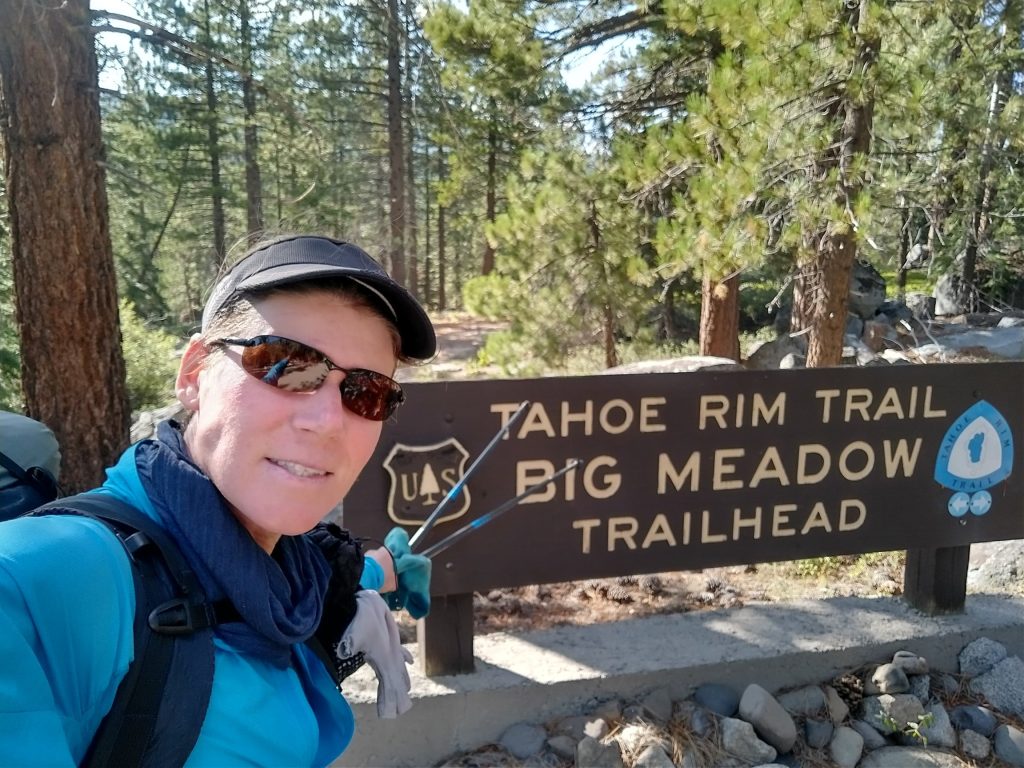 I made it to the bottom and HWY 89 just in time to take a nice soak in a stream and cook dinner at the parking lot while my clothes dried. I continued on the trail, up a hill to find a pretty lake to settle next to for the evening. I only saw one other tent near the lake. I pitched mine near the other end and all I could hear were ducks quacking. I miss the call of loons but ducks will do. It was a good day with some nice views. There were also some sections with very cool Western Junipers, plus many massive Jeffrey pines, lodgepoles, and whitebark pines. I really loving noticing the trees in better detail now.