The Appalachian Trail. Well, plans are finally in place and I'm about 3 weeks from my start date…which is to say that I'm officially announcing my intent to hike the entire AT! I will begin at the top of Mt Katahdin in Maine, then work my way south to Georgia over the course of about 3-4 months. For those that are maybe not so familiar with the trail, here are a few 'AT Fun Facts' derived from the Appalachian Trail Conservancy webpage.
The Appalachian Trail (AT) is one of the longest continuously marked footpaths in the world, measuring 2,193.1 miles in length.
The AT passes through 14 states along the crests and valleys of the Appalachian mountain range from the southern terminus at Springer Mountain, Georgia, to the trail's northern terminus at Mt. Katahdin, Maine.
The trail passes through 2 National Parks, 8 National Forests, and crosses 15 major rivers.
The highest point on the trail is Clingman's Dome, 6,643′, in the Great Smokey Mountains.
More than 250 three-sided shelters exist along the trail.
Virginia constitutes the most miles of the Trail (about 550), while West Virginia has the least (about 4).
Maryland and West Virginia are the easiest states to hike; New Hampshire and Maine are the hardest.
The total elevation gain when hiking the entire AT is 464,500 feet, the equivalent of climbing Mt. Everest 16 times.
The AT is home to a diversity of plants and animals, including black bears, beaver, moose, porcupines, snakes, and salamanders.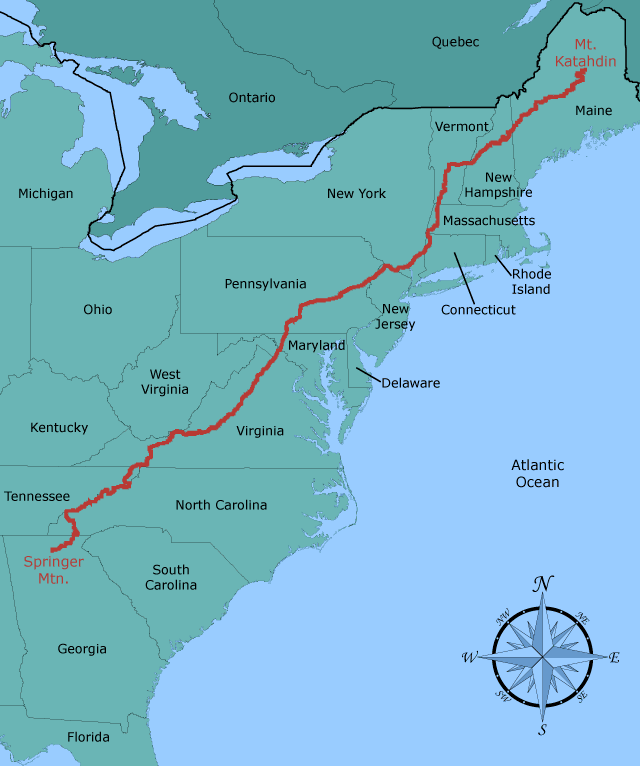 My AT background:
I'd made some strong statements in the past, swearing I would never thru-hike the AT. I've had the privilege to hike so many amazing trails, I didn't want the pressure of the AT being one of the Triple Crown hikes (PCT, CDT, AT) and also the trail that EVERYONE does to be the only reasons that I did it. I also said that I would hike it one day only because it was there, which is not a good attitude to have when trying to stay motivated to hike over 2,000 miles.
The confinements that COVID put on life made me realize what a blessing it is to be able to hike any trail, especially one as historic and unique as the AT. This fresh perspective, along with a deep dive into just how instrumental the AT had been in my life, awoke a very strong desire. I was very excited and happy to finally commit to it.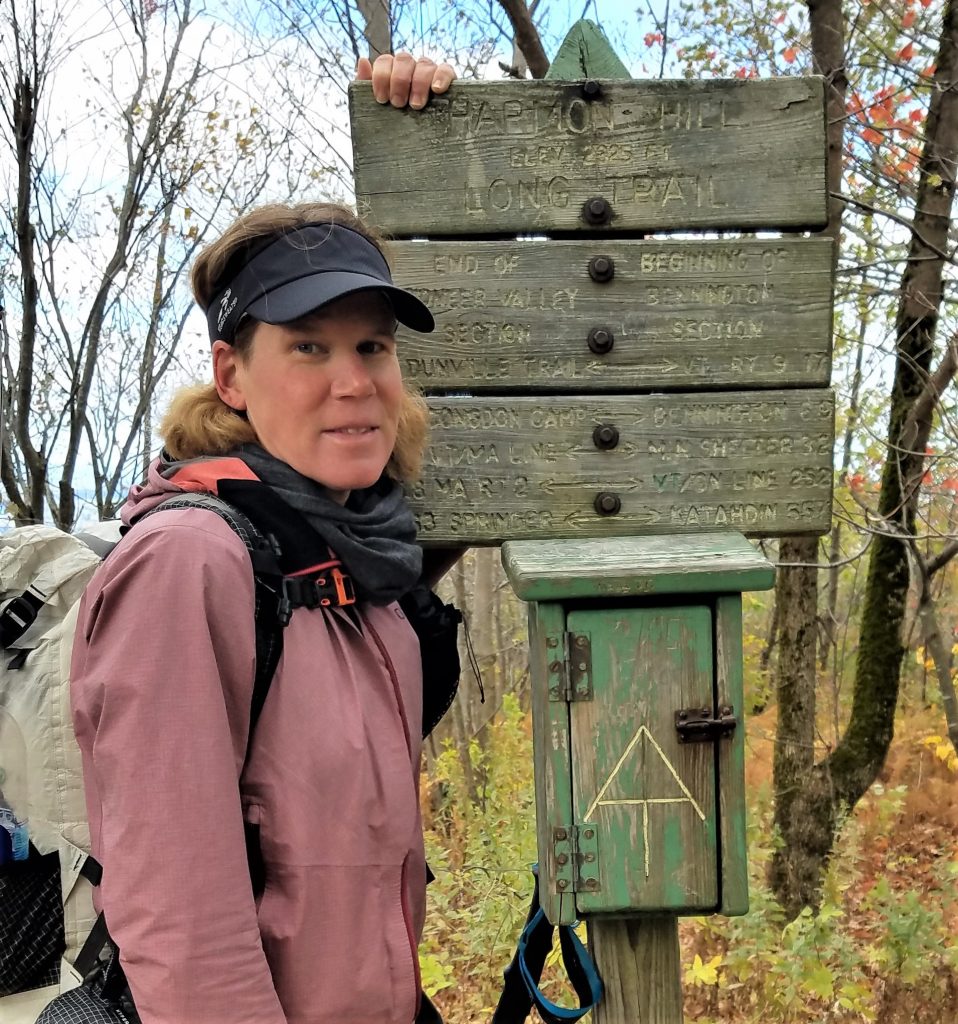 The AT even did me the honor of naming a hill after me! Granted, they misspelled it but close enough.
I first learned of the AT when I was going to college in Connecticut. A classmate's dad section hiked the whole trail, giving me the impression that it was something that only retired people did. Later in grad school at Wilmington North Carolina, a young couple that I knew set off to thru-hike for their honeymoon. I followed along through their journals, fascinated with the idea and wondering if someday I'd be able to follow in their footsteps.
I also had a friend, Robert, that had section-hiked the trail through North Carolina, which further sparked my interest. He helped me choose some of my first backpacking equipment and became my hiking mentor on a few of my earliest trips. We did a 4 day loop around Fontana Lake and the Smokies, hiking a portion of the AT as part of the loop. Unfortunately I don't recall the exact details of that trip and have only a few pictures as memories. Just look at this retro action shot of me from my first hike on the AT…what all was I carrying in that giant pack? Proof that even I went through the same gear evolution that most everyone does.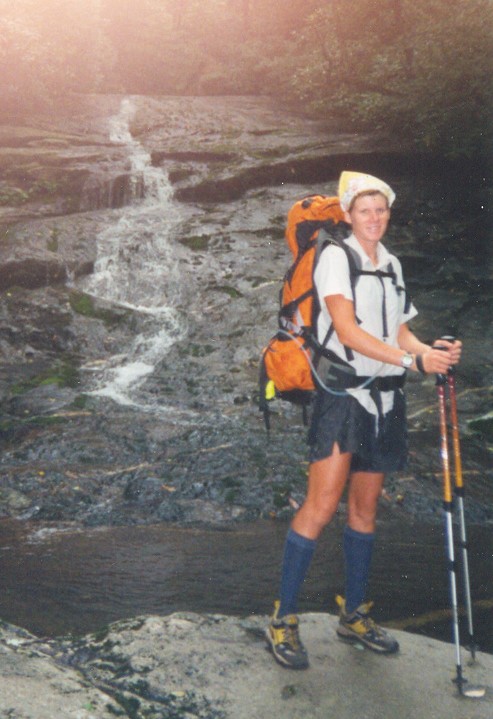 Circa 2001…I've lost a lot of weight in 20 years, and not in body weight.
I went on to do a multitude of backpacking trips in North Carolina, Colorado, Hawaii, New Zealand, California, Florida, and even Patagonia. In fact, I've hiked on all but 2 continents (Africa & Australia, although NZ should be a substitute for Australia). It's been almost exactly 4 years since I completed my first long section hike on the AT, which kicked off my entry into long-distance hiking. I'd broached the 80 mile mark several times but this was the first hike I went over 100 miles in one go. I joined my Florida friends Risk Taker and Got Away to start at Fontana Dam, NC, traveling all the way through the Smokies to Hot Springs, NC. Unlike my first AT hike, I carried a really lightweight kit, with only a tarp as a shelter and a frameless backpack that weighed 12 oz. As section hikers, we were required to stay in the GSMNP shelters, so I didn't need much… but I'd also progressed a lot since the early 2000's. See my AT gear list for more information on my gear for this upcoming hike.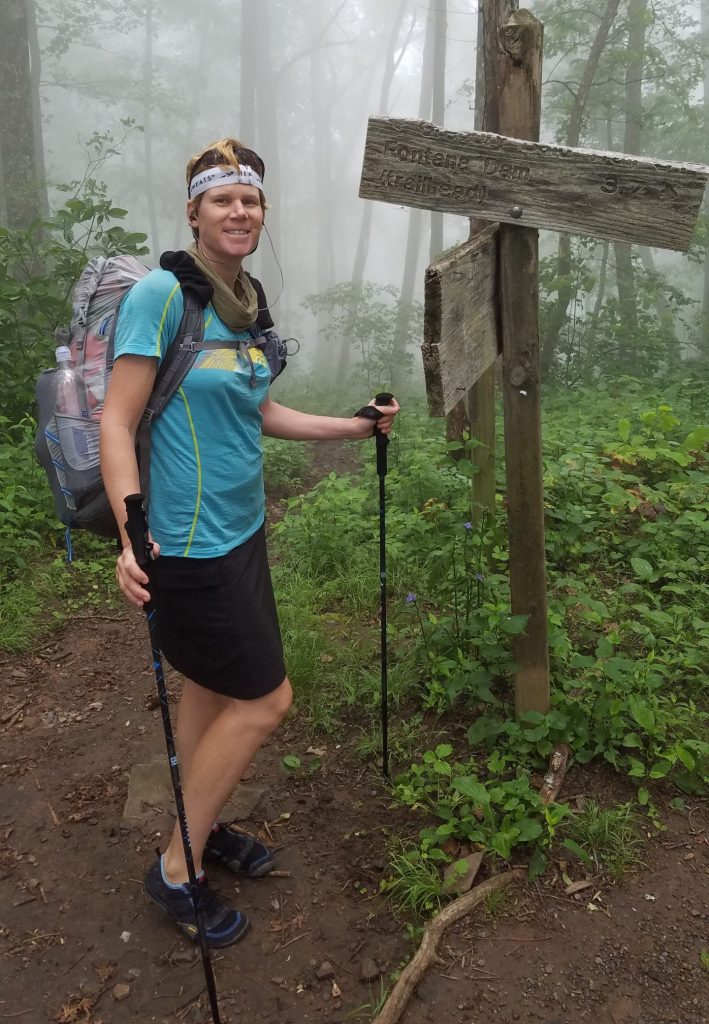 Aside from a bout of poison ivy and bug bites that made my ankle swell so bad it almost forced me off the trail, the hike was great! It gave me a very good idea of what it's like to be a thru-hiker. I shortly followed up this success with a 500 mile thru-hike of the Colorado Trail. By then, I'd caught the thru-hiking bug…bad.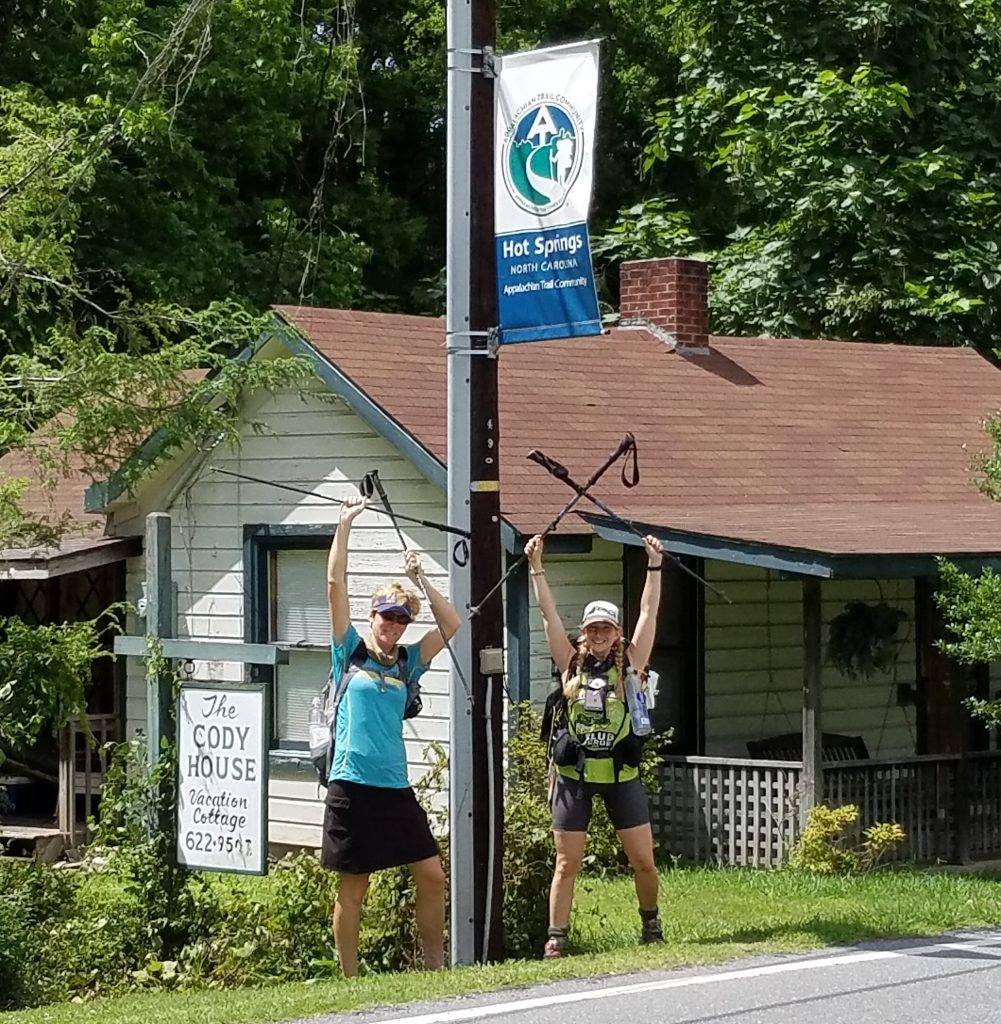 Returning to Miami from Colorado in 2017, I finalized my long-term plans of hiking the big one…Te Araroa. This trail had long been my end-game. I'd been dreaming about it for years and viewed the other hikes mostly as preparation for this. The AT and CT were instrumental in my gear testing and discovery of my thru-hiking style. Before traveling halfway across the planet, I needed to have everything figured out…try ordering stuff from Amazon in NZ. One important piece of gear that was still up in the air after the summer was my pack. My Gossamer Gear Murmur, carried on the AT and CT, was just too small and not very durable or weatherproof. While on the CT, I'd tried on a friend's Hyperlite pack, deciding pretty quickly that it felt just right. I ordered one as soon as I got home but still needed to test it before my NZ trip, so back to the AT I went.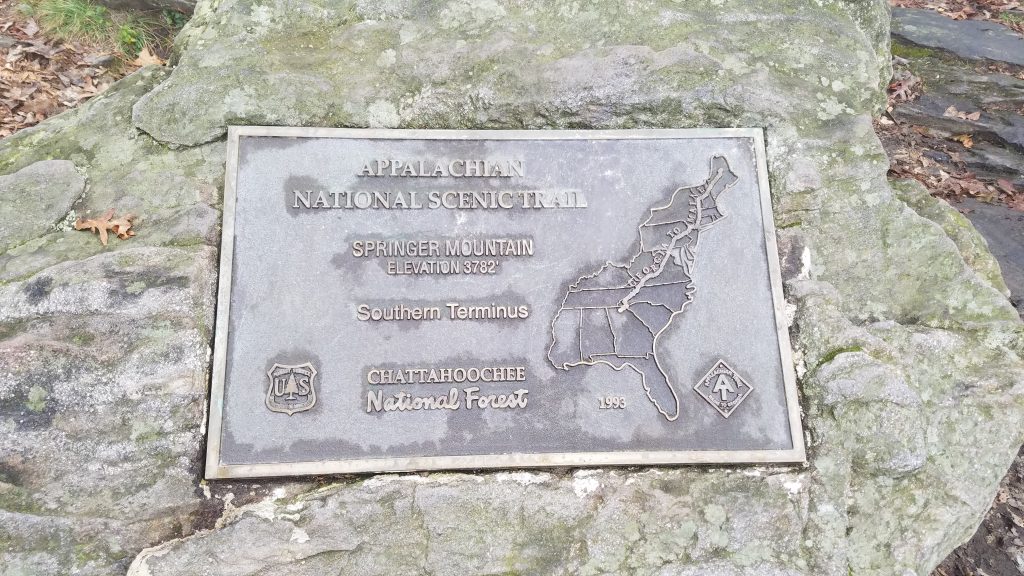 I drove 12 hours and did a 160 mile section hike just to test a backpack. Well, I also immensely enjoyed the mid-October fall colors and visiting a few friends that I'd made on the CT. For this 2nd section hike, I began at the southern terminus, Springer Mt, in Georgia and connected my footsteps to Fontana Dam, NC. Along the way, I stopped in Franklin (the notorious 100 mile NOBO mark on the AT) to resupply and hang with Sofie and Bam, who had been part of my CT Tramily.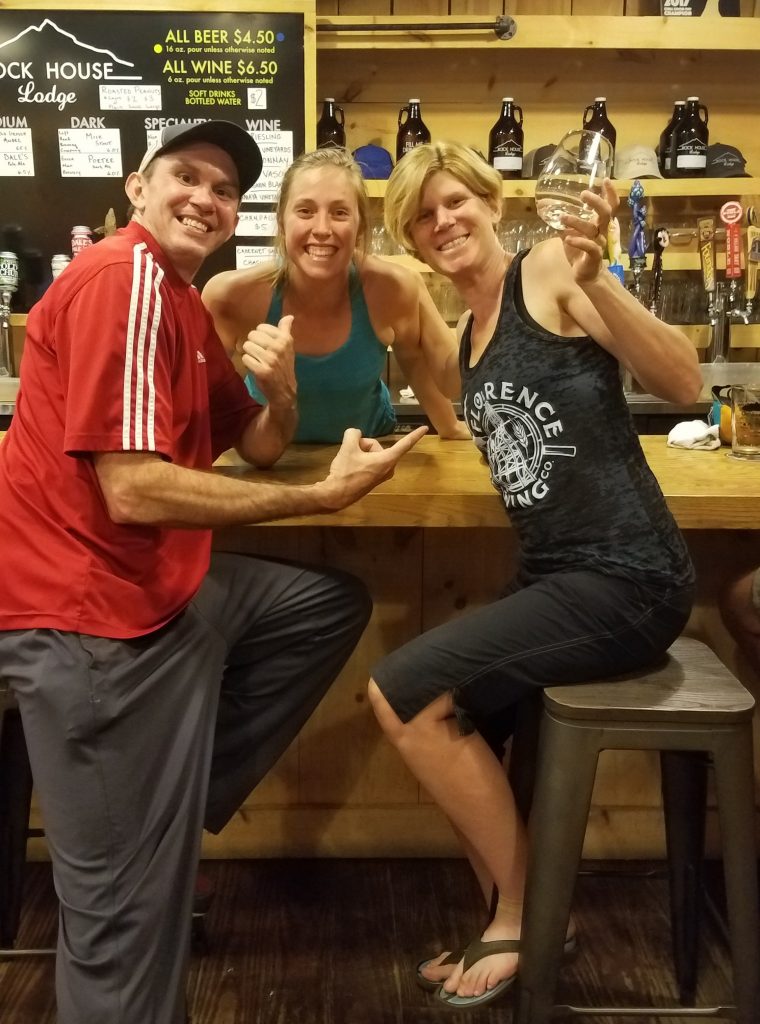 This was a beautiful section hike that served to develop more trust in my gear and abilities. A few nights dipped into the mid-30's, which gave me faith in my 30 degree quilt. Plus, my new backpack felt like it was one with my body…it would go on to complete almost 10,000 miles of trail with me. This hike also awakened a strong appreciation for fall hiking on the AT (a theme I would repeat on the Long Trail), playing strongly into my decision to start relatively late in Maine in 2021. If all went as planned, I'll be hiking through this southern section around the same time again. I love seeing the fall colors and the changing seasons. Let's just hope there aren't too many hurricanes though!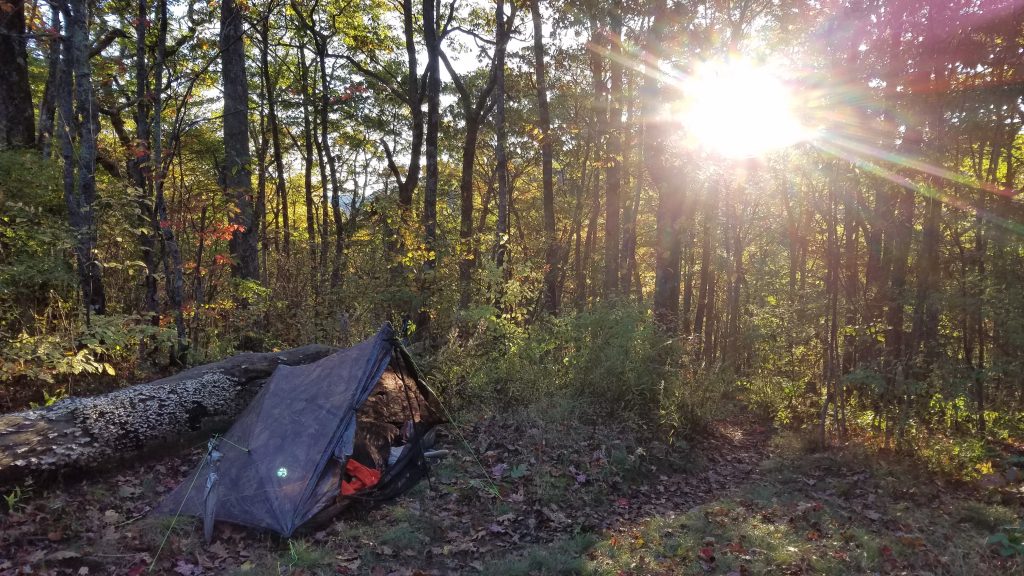 My camo tent is perfectly matched to fall patterns on the AT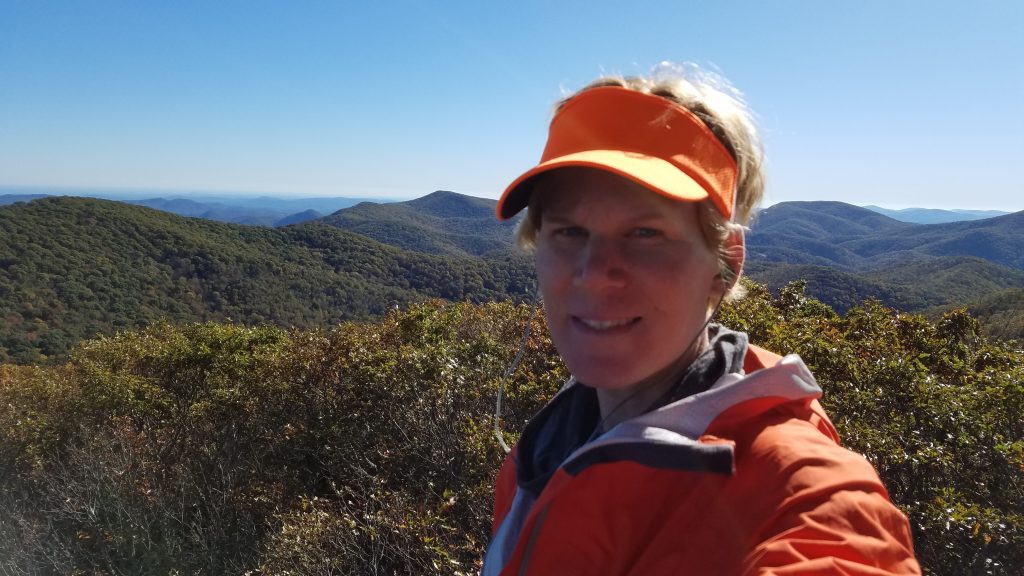 Here I am in my own fall colors…see me hunters, I'm not a deer! On top Standing Indian Mountain.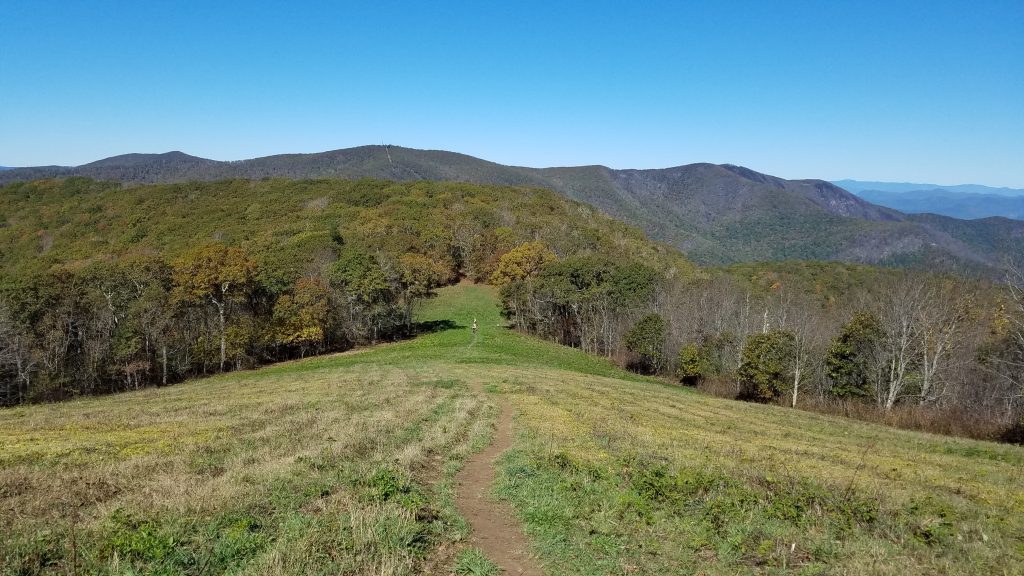 Siler Bald near Franklin, NC. Who says the AT doesn't have views?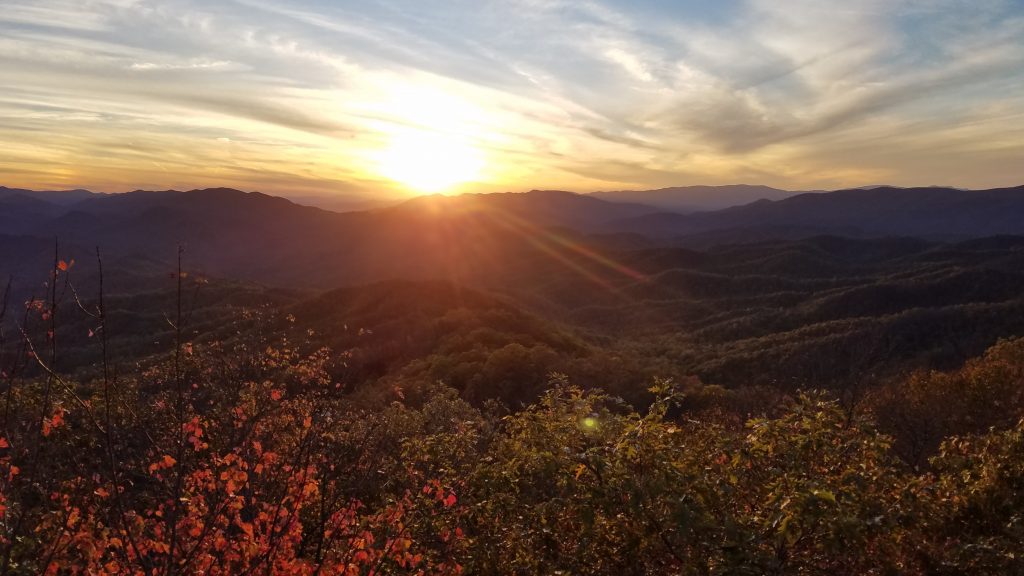 An enchanting sunset from Wesser Bald Fire Tower, another gorgeous vantage spot.
This section hike further reinforced my capabilities of doing big miles, even on the AT. During one of my longest days ever (up to that point), I hiked 22 miles with 8000′ of elevation gain/loss, all the way from Wesser Bald Shelter to Brown Fork Gap Shelter. Those familiar with the AT might know that the descent/ascent in and out of Nantahala Outdoor Center (NOC) is a pretty big one. It was hard for sure but a really great confidence booster. With my experience to date, I'm planning 25+ mile days for my thru-hike, aiming for a finish in under 100 days. We shall see.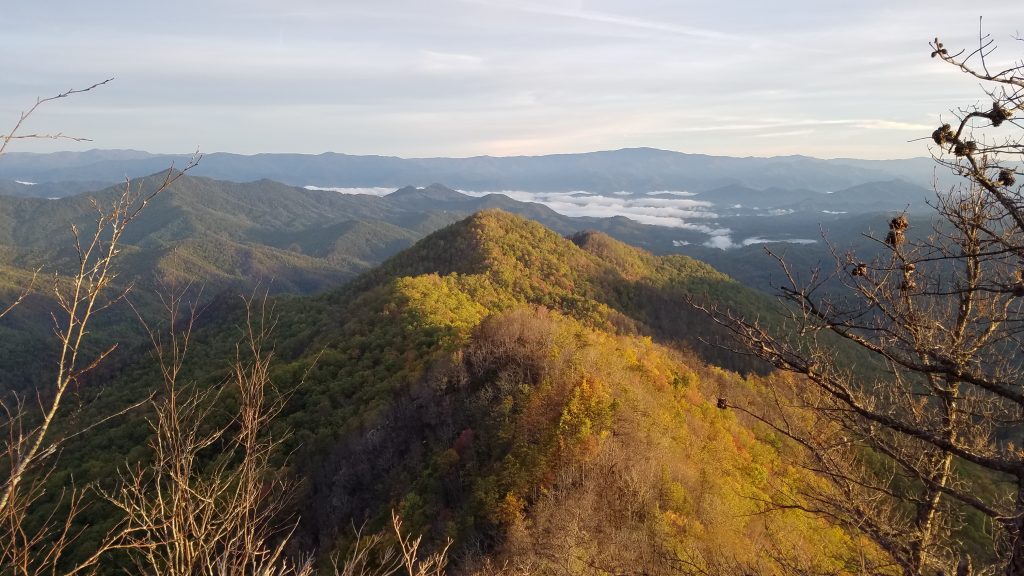 Looking down into the Nantahala valley. When the leaves start to fall, the views open up.

My most recent dance with the AT was last year on the Long Trail of Vermont. The AT shares 100 miles with the LT (which the Green Mountain Club is proud to point out, preceded the AT and was reportedly the inspiration for its creation). I detailed my LT hike previously in my blog, including 15 additional miles hiked to finish the journey at the top of Mt Greylock, highest peak in Massachusetts. The Long Trail was really tough, especially the northern 150 miles, but I loved it. The AT part of the Long Trail was actually a welcomed break from the severity and I'm really looking forward to this familiar section, as well as finishing the eastern Vermont section of the AT.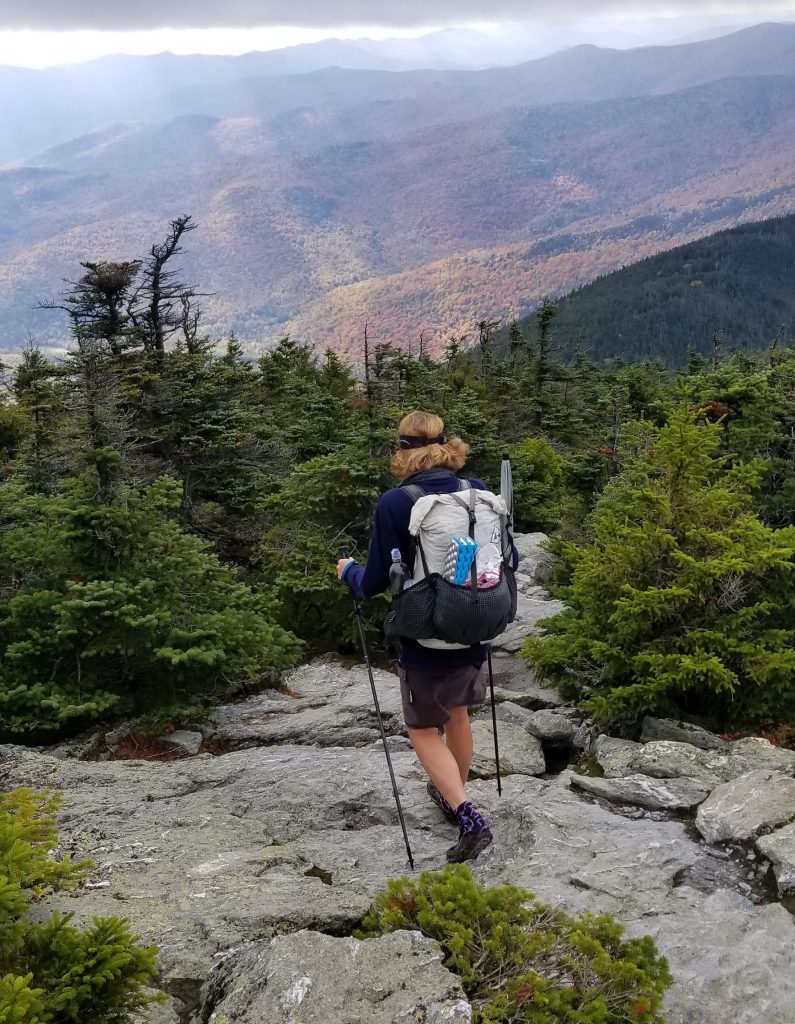 The trail is pretty rugged in New England…The Long Trail gave me a good idea of what I'm in for through Maine and New Hampshire. Mmmm, rocks!
I've already hiked almost 400 miles of the AT to date, which is about 1/5 of the trail. That's quite a bit. Until writing this post, I hadn't recognized just how profound an effect the AT had on my life and hiking background. As I've fondly recalled all these experiences, it occured to me that a thru-hike was probably destined all along. All I needed was some time, perspective, and reflection. So let's go hike the rest of AT already!