Fri Oct 9th, 2020, 0700-1100
Pete's Spring, MA to Mt Greylock, MA
8.5 miles, 3600 gain, 1500 loss
We were scheduled to meet our ride at the top of Mount Greylock around noon. Given the short distance, there was no need to be on the trail before dawn. It was nice to set out in the light of day and we still managed to catch the sunrise over the Hoosic River. We came out of the mountains to travel along nearly empty suburban streets between the city centers of North Adams and Williamstown. After a mile, we were back in the woods and climbing towards the top.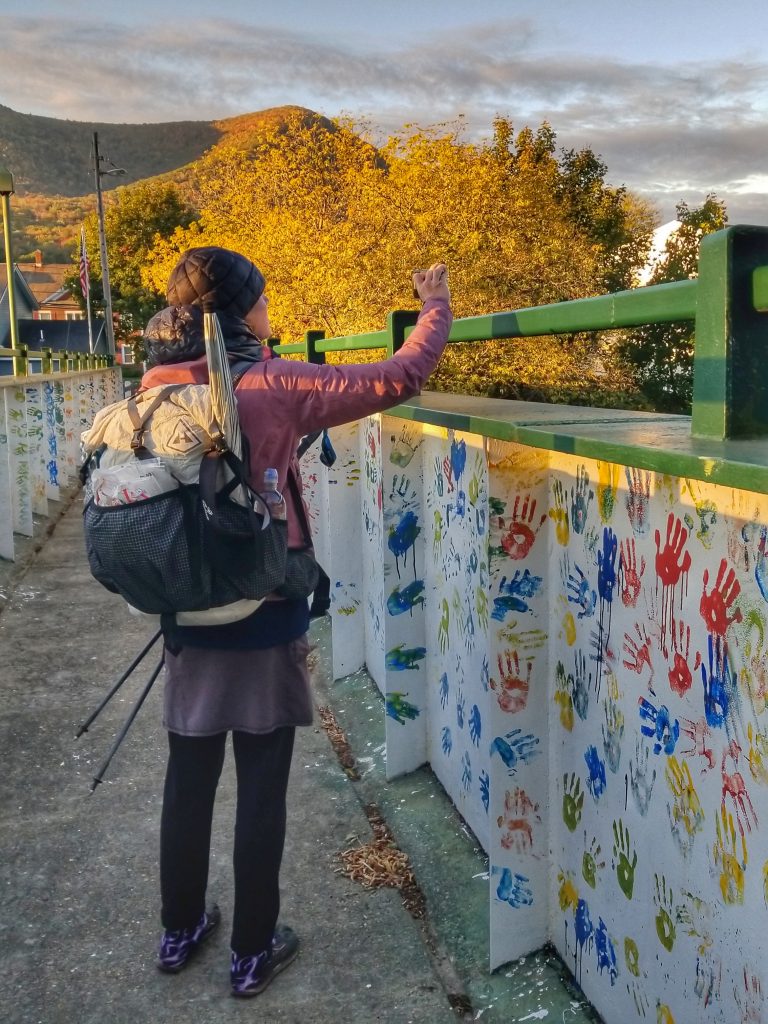 We went up quickly, stopping at several overlooks at Prospect Ledge and Mt. Williams. We got news that Neut was just behind us and planning to reunite at the top. We'd lost him somewhere after Killington a few days back. As he'd done most of the hike, he managed to catch up again. We were happy we convinced him to keep going to the top of Greylock and that we'd all finish together on this, our version of Mt Katahdin. The weather was perfect for a summit celebration. In fact, it was probably the clearest day we'd had yet.
For the home stretch, we crossed a 2.5 mile ridge that gradually built to the top. I found this section very easy and enjoyable, with views off both sides. A final steep ski slope brought us to the summit, which was abuzz with visitors. Mount Greylock rises to 3,491′, with commanding views of much of MA as well as several surrounding states (NY, CT, VT, NH). Being the highest point in MA, of course there's a road to the summit, along with a lodge. But the most notable feature is the Veteran's War Memorial Tower. It's like an inland light house, viewable from up to 70 miles away. Unfortunately the inside and staircase were off-limits at the time, but we enjoyed it as a backdrop for our finisher photos. The AT passed through the center of all this. I looked forward to returning again some day soon.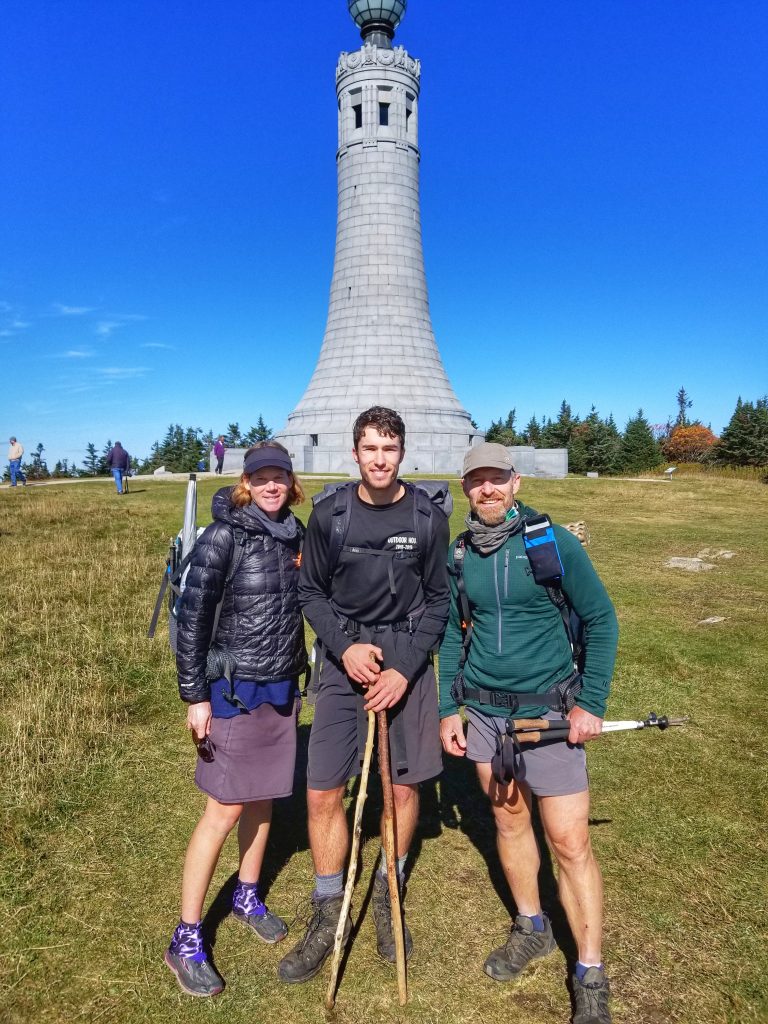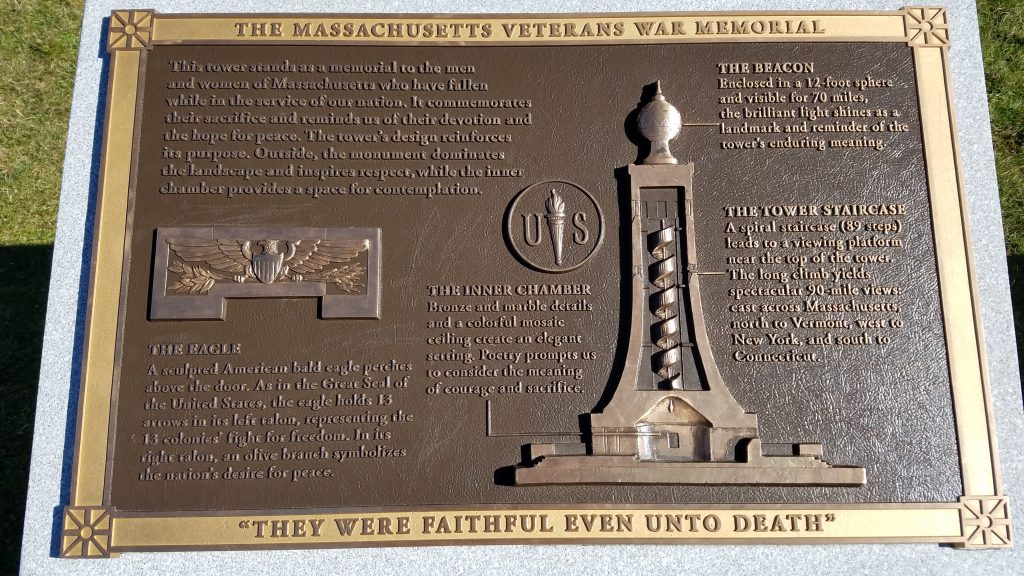 As planned, we met Kevin, Tom's cousin-in-law, who gave us a ride down the mountain. We parted ways with Neut one last time in Williamstown, so he could catch a train to Boston, while we continued north to Burlington, VT. To wrap up the trip, we spent the next 3 days with Tom's extended family. We visited farms and farm stands, picked apples, and even went boating on Schroon Lake in the Adirondacks. It was all a wonderfully New England wind-down from the trail.
Many thanks to Tom's family for hosting, entertaining, and driving us around: Eric, Krissie, Will, Emily, Kaitlyn, and pup Kali Mae (aka devil dog). Also Kevin and Carol and Ross and Mary. The experience was enriched by our time spent with these dear families. Mahalo.