Mon Oct 5th, 2020, 0615-1630
Clarendon Shelter to Peru Peak Shelter, SOBO LT mile 206.5
23.8 miles, 6300 gain, 5000 loss
There was a breeze overnight, causing leaves to rain down on my tent, which I mistook as real rain. I was tuned into waking up when it starts to rain, so that I could put my tent flaps down. Hence, I woke up quite a few times for nothing. I also had weird dreams about animals grabbing me in my sleep. I guess my senses were elevated because of local stories. A bear had been grabbing food at this shelter in the past, but Firewood reported that the bear had been shot at the beginning of the hunting season. So there was really no reason to worry.
I walked until about 6:30 am before there was enough light to proceed without a headlamp. The days were getting very short. I stopped at an overlook to view the Rutland airport, lit in the valley below. There was just enough light to see the contours of the surrounding mountains, plus the city lights. It was really pretty.
The rest of the morning was mostly uneventful. This section crossed a lot of rivers and streams (all with nice bridges), following along several of them. This was quite a difference from the northern sections, where we mostly stayed on top ridgelines. We also passed several lakes throughout the day. Pity that it had finally turned cooler, so I didn't feel like going for a swim.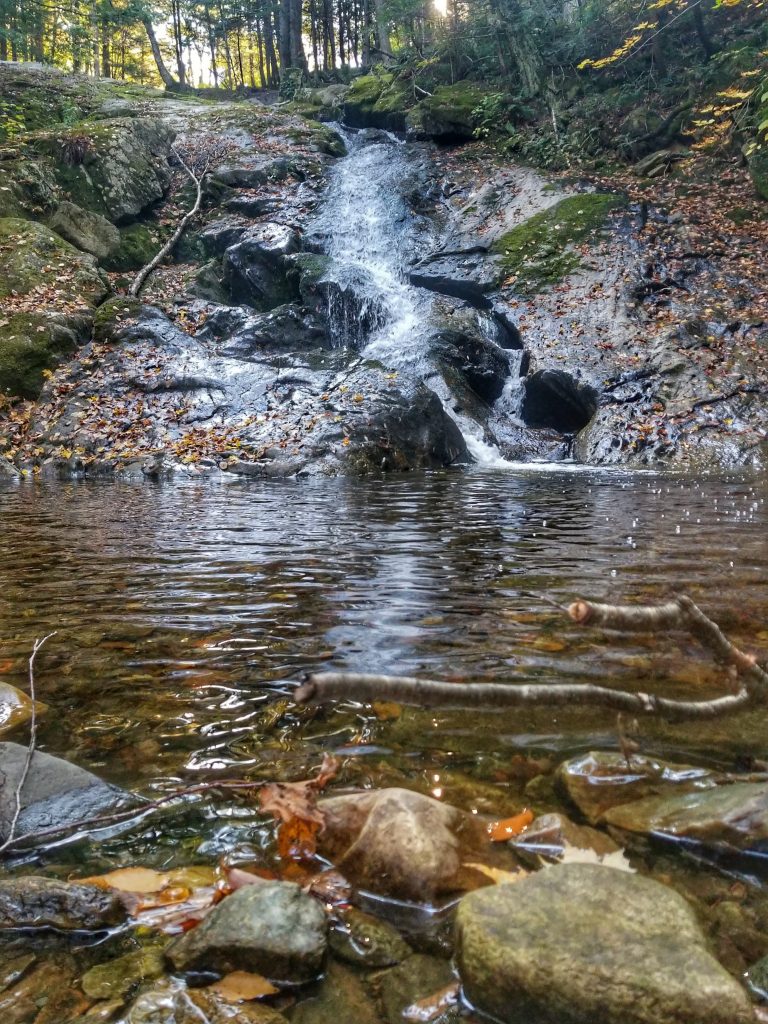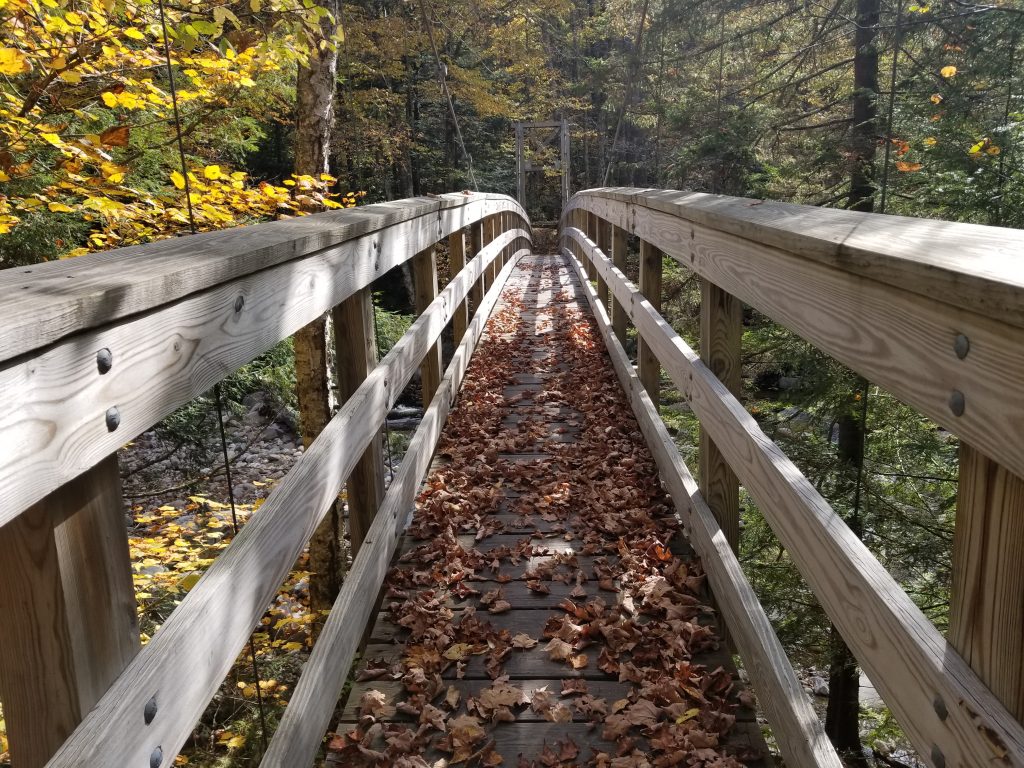 We passed 2 places where "gnomes" had made multiple rock cairns. They were labeled as rock gardens on the map. I didn't know what history was behind the formations, but it was probably interesting.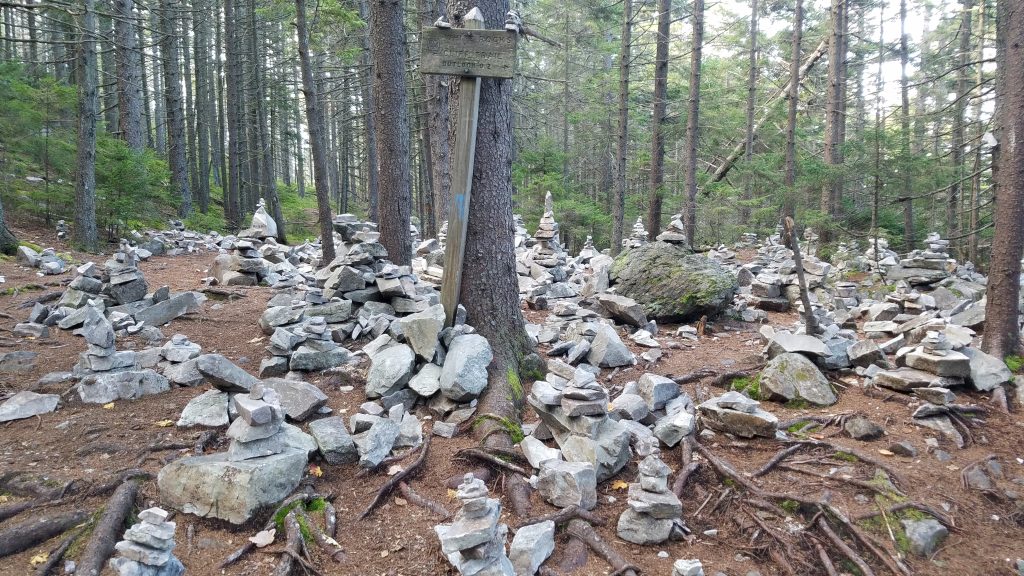 We had lunch at Little Rock Pond, admiring the newish looking shelter that sat pretty near the lake. Too bad it was too early to stop. It would have made for a nice night.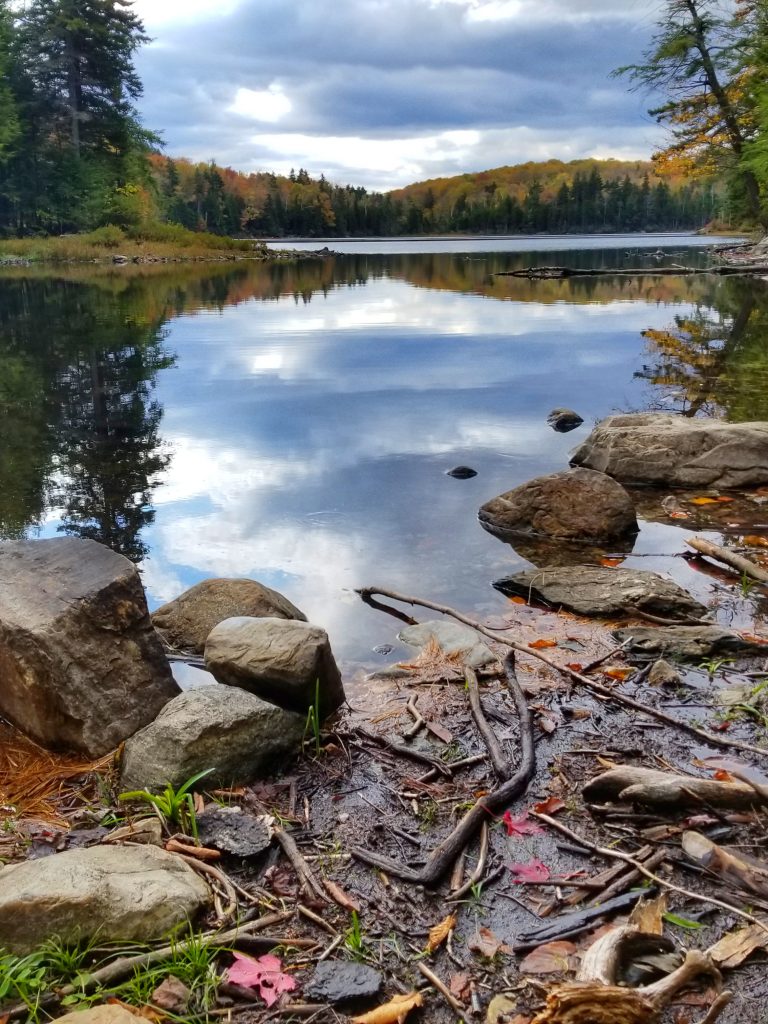 The afternoon brought a long climb to the top of Baker Peak. It afforded a brief rock outcropping with decent views to the south. I stopped to soak up a little bit of sunshine. My most useless piece of gear on this hike were my sunglasses. Secondly, was my sunscreen. The trail had mostly been in the trees and if not, it was often cloudy. One of my podcasts talked about the benefits of vitamin D in helping one's immune system fight COVID. It was good that I was spending so much time outside then.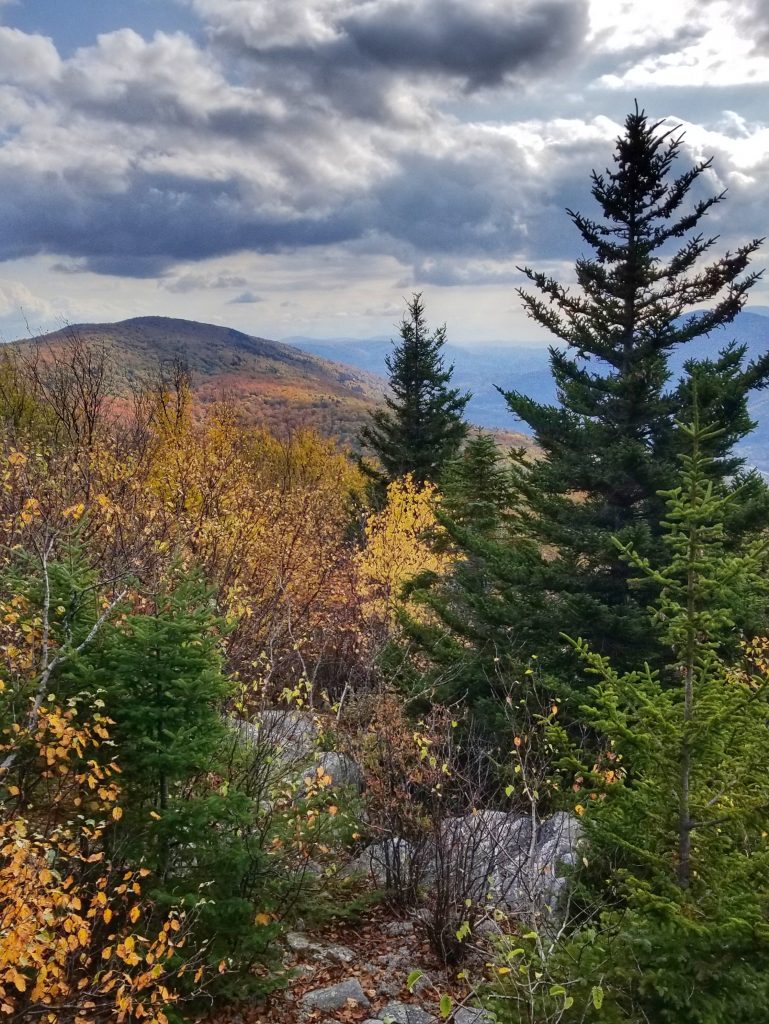 I passed another lake at the end of the day and settled in at the nearby shelter. Three guys were already there, so I opted for my tent. Some of the guys were trying to make a fire, but it mostly just smoldered. There was nothing like the freshly cut firewood from the night before. I went to bed early since the night was chilly. We planned to do 2 more big days at around 25 miles each so that we could finish on the 3rd day. This hike went by so fast, but I knew it would.