Tue Oct 6th, 2020, 0600-1700
Peru Peak Shelter to Black Brook, SOBO LT mile 235
28.5 miles, 6150 gain,  6500 loss
This day proved that big miles were still possible, at least on the AT. We wanted to hike 26 miles so that we'd be able to reach a town for resupply the next. It was also supposed to rain the next day, so it was better to get more of the miles done on a nice day. We met our goal plus some! As always, the early bird gets the miles. I knew this game plan worked and another benefit was that I had the trail all to myself for a few hours.
The day started with a climb to Styles Peak, up into the morning fog. It was pretty thin but there were still no views. Light began to filter through as I made my way down to Mad Tom Notch. The yellow of the leaves and the early morning light gave the forest an ethereal feeling. It was like a dream.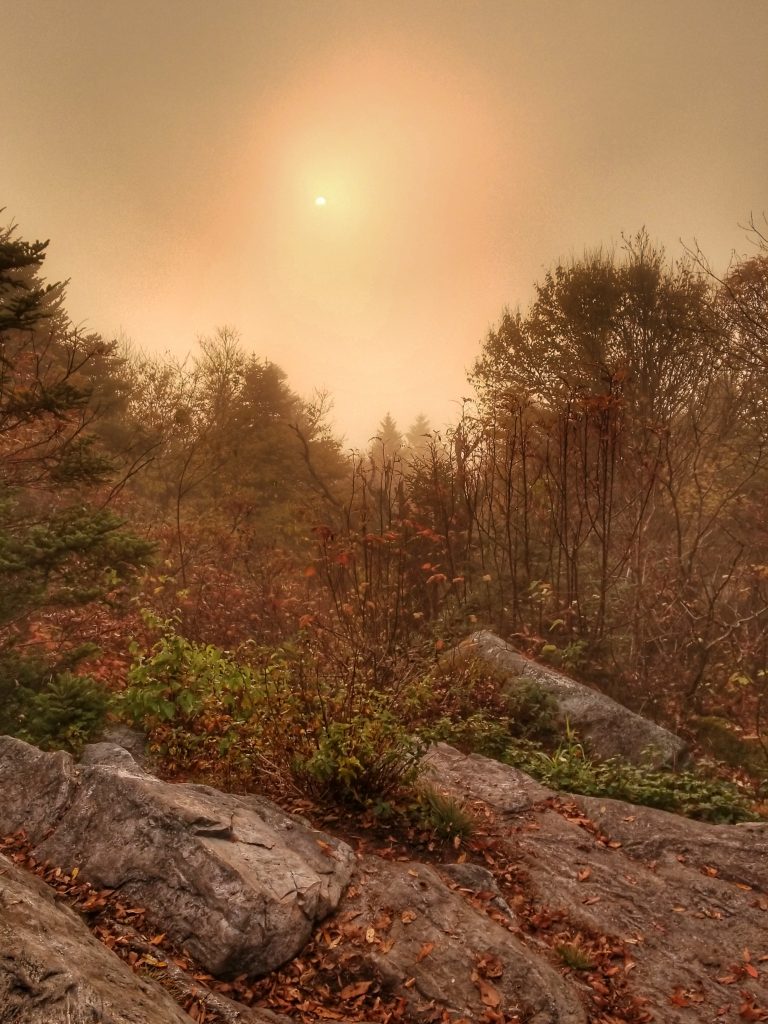 Then I was climbing again to Bromley Mountain. These climbs were easy, with the trail well graded. Or maybe I was just super strong after all the stupid steep climbs earlier in the trail. The fog partially burned off by the top and there were nice views from a ski area. I checked out the warming hut, which seemed to be a very fine place to spend a night. I would keep it in mind, for if and when I hiked the AT afterwards.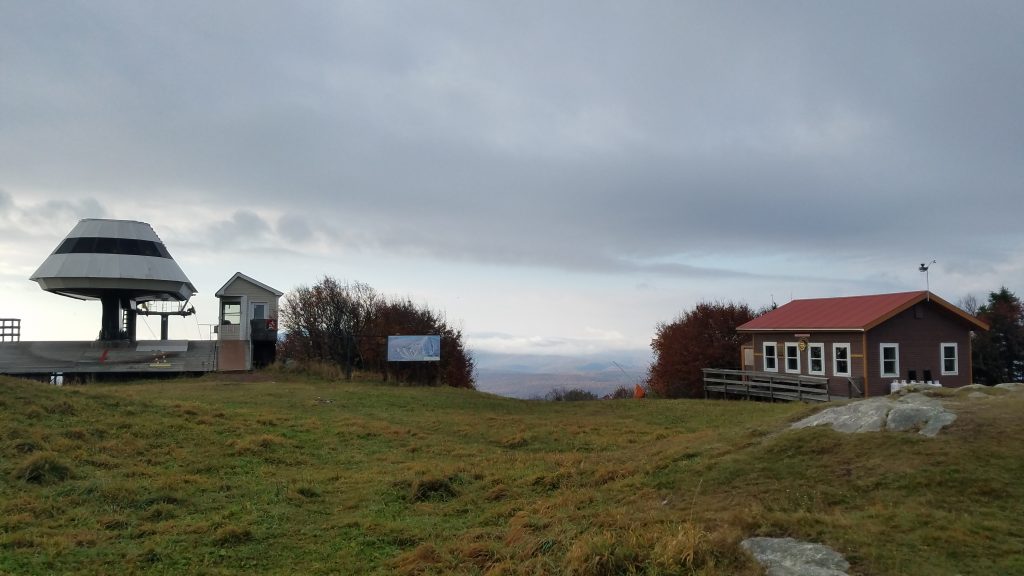 Down the mountain was the road to Manchester Center.  We were going to resupply there, but had so much food from our last resupply that we decided to push on another 1.5 days. Our new plan required bigger mile days but at least the terrain was more forgiving. I saw one backpacker standing by the road, looking for a hitch, then passed another 6 NOBO's heading towards the road. I didn't know if they were all going into town, but it made me glad I wasn't trying to get a ride there myself.
The trail wound through low ridgelines for the next 10 miles and I went into a slow, efficient burn. I managed to keep my 3 mph pace all the way until lunch at 1 pm, which meant I hacked away 21 miles by then! The rest of the day I could just relax. I had lunch at Stratton Pond Shelter. It was huge and new but empty. I read that 3 SOBOs stayed there the night before, so I couldn't be too far behind them.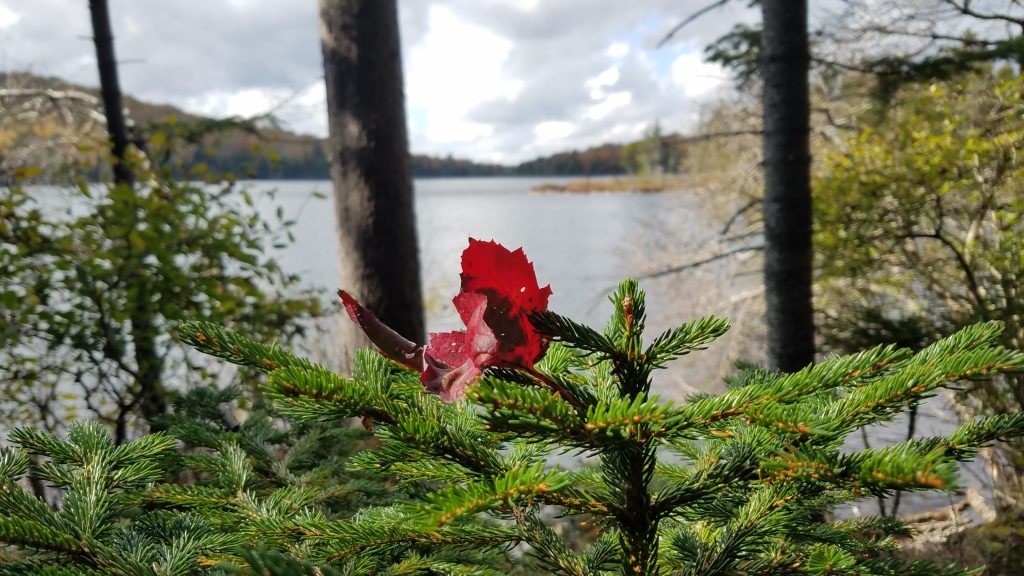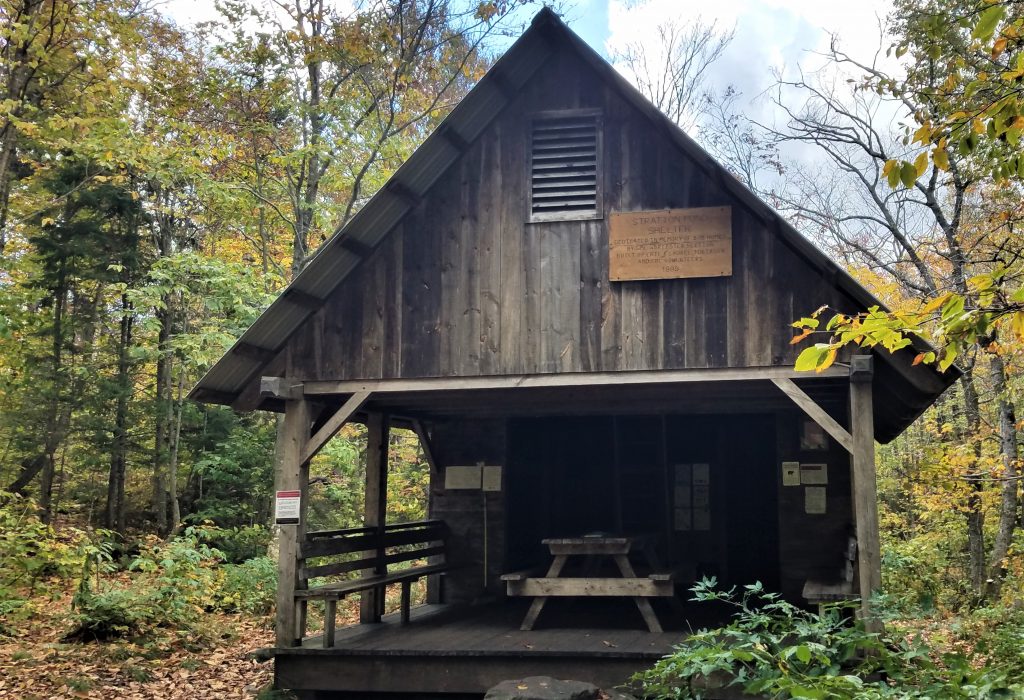 I decided to hike another 7 miles to a stream. But first, I had to go over Stratton mountain, a 1500′ climb. Like the other mountains in this area, it was pretty easy. I reached 3,940′ and went up another 50′ in the awesome fire tower, which was fully enclosed by windows at the top. I spent some time admiring the views and peak finding. I could no longer see the big mountains to the north, but I did spot Killington, plus Bromley that I came over earlier…it was easy to pick out because of the ski area. I took a picture encompassing the expanse between it and Stratton Pond….a distance that represented my morning. It was cool to ponder that I walked all that way in just half a day.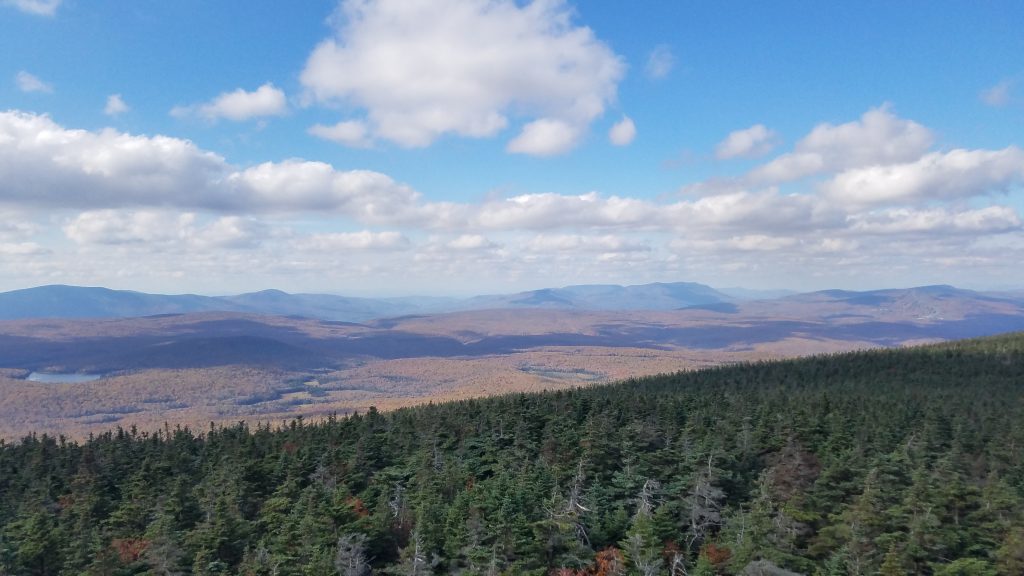 Bromley is all the way to the right and Stratton Pond all the way to the left.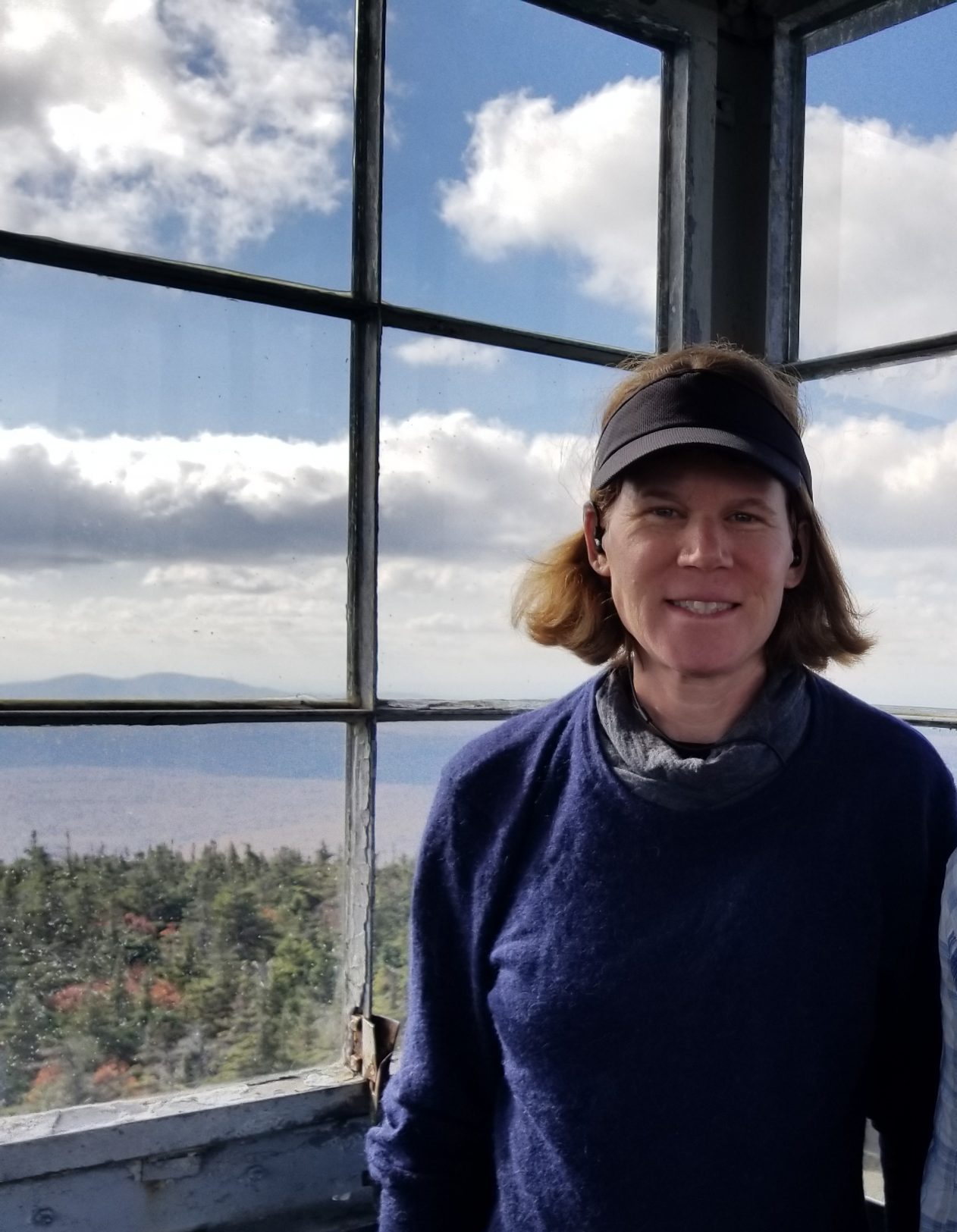 After getting my fill of views, I headed down towards my destination for the night, a nice stream with a bridge and flat tent spots. A barred owl greeted me. This was only the second night that I didn't stay in or near a shelter. As such, the site was empty, besides the owl.