March 10th
Greenstone carpark (km2711) – Taipo hut (km2735)
Mileage: 15mi/24km
The day dawned as another perfect day. We set out to finish our hitch to the trailhead and immediately got a ride from an empty tour bus. That is a first. The driver and guide were going up the Dart River and almost forgot to let us off at the intersection to the Greenstone. So we came close to hiking the Dart Valley instead, which I want to do, but at a later date. I've decided to postpone all the side trips until after I finish the TA. It is best to focus on one thing, for now.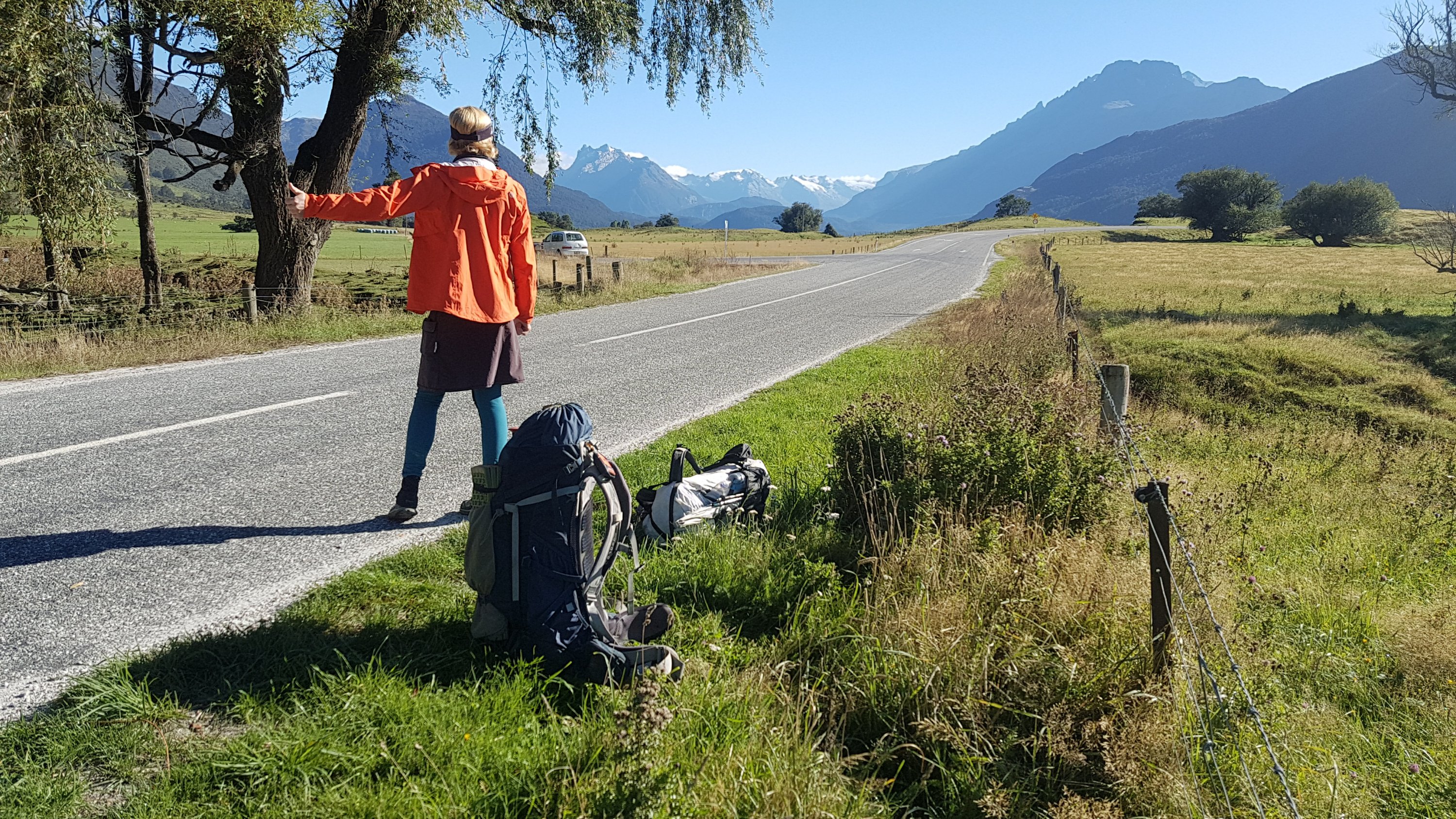 We got another quick ride to where the road turns off to the Routeburn. There we sat for quite awhile, as all the traffic was going the way of the more popular hike. It wasn't a bad place to be stuck. After about 2 hours, we finally got a ride to Kinloch from a local man, Al. He gave us a great tip about an apple tree in town, so we were happy to detour to forage. They were some of the best apples I've had. Free and healthy local food, what a treat!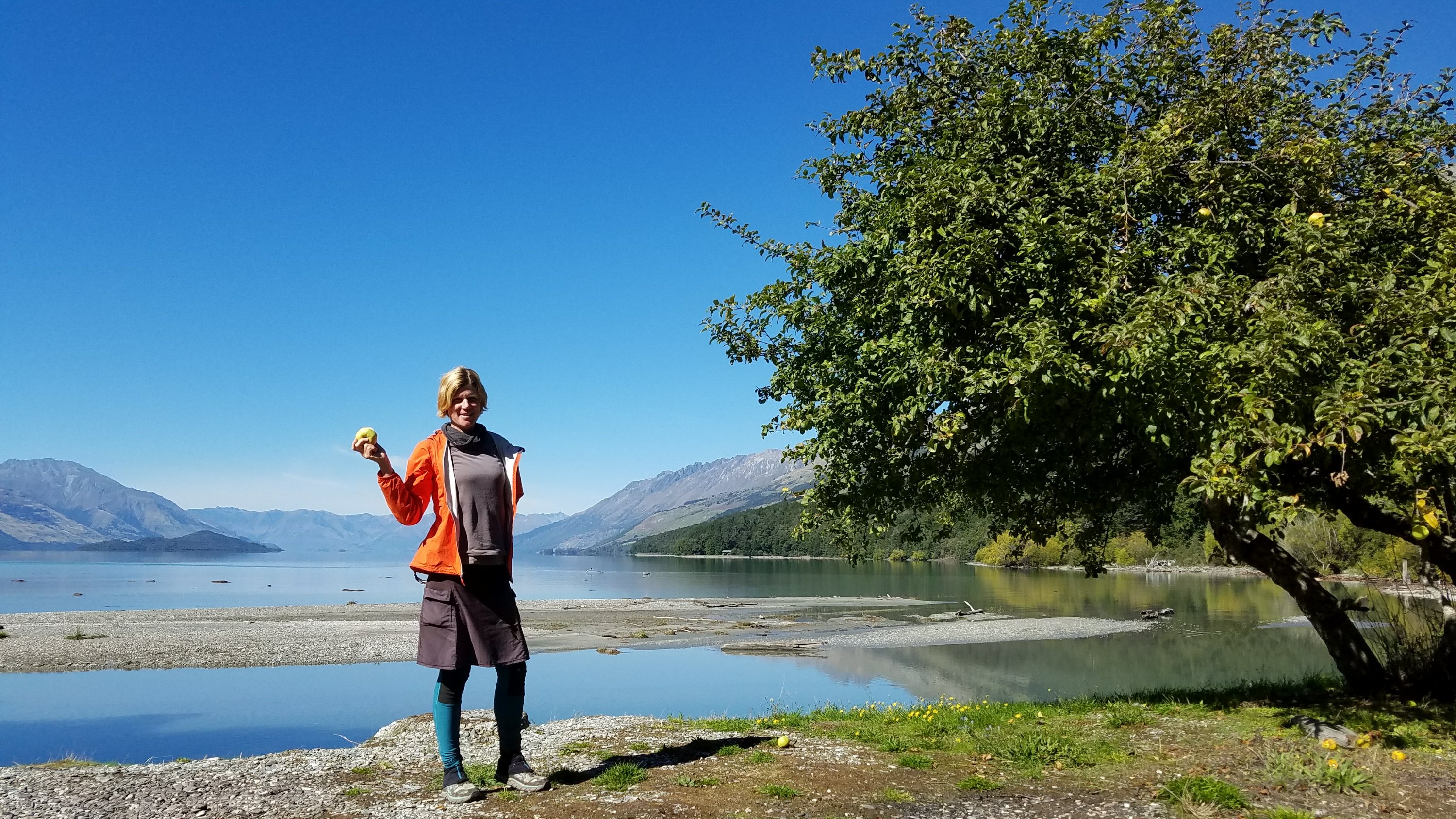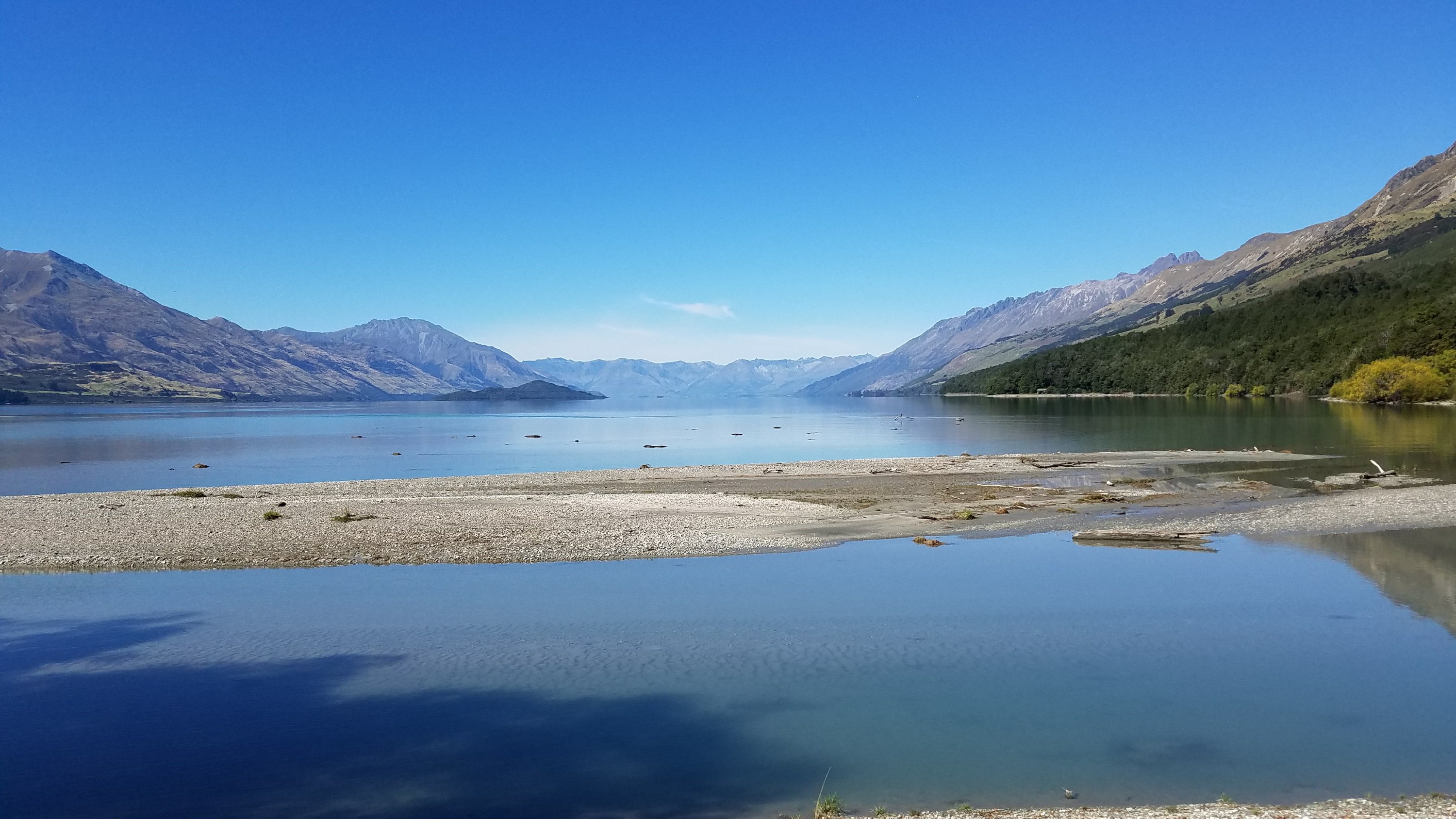 It was nearly noon by then and we decided to just try walking the remaining 12 km on the road. As evidenced by our many hitches, it can be a struggle for TA walkers to get from Queenstown all the way around the lake to this remote trailhead. It couldn't have been a more pleasant road to walk, at least, with more spectacular views across Lake Wakatipu. No wonder so many want to live in this region. It is just stunning.
After about 5 kms of walking, a nice elderly Kiwi couple came along and gave us a ride the rest of the way. I was surprised to see that the trailhead was packed. Where were all these cars earlier? It was about 13:30 and we wanted to do 24 kms to our intended hut. Easy, right?
The trail to Greenstone hut was really easy. Wide and smooth. It was a nice break from the usual. The valleys were also nice. Even nicer, the hut was huge and modern. There were only 2 people staying there when we arrived at around 5 pm. Quite shocking being that it was a weekend and with all the cars at the trailhead. But we wanted to cover more distance.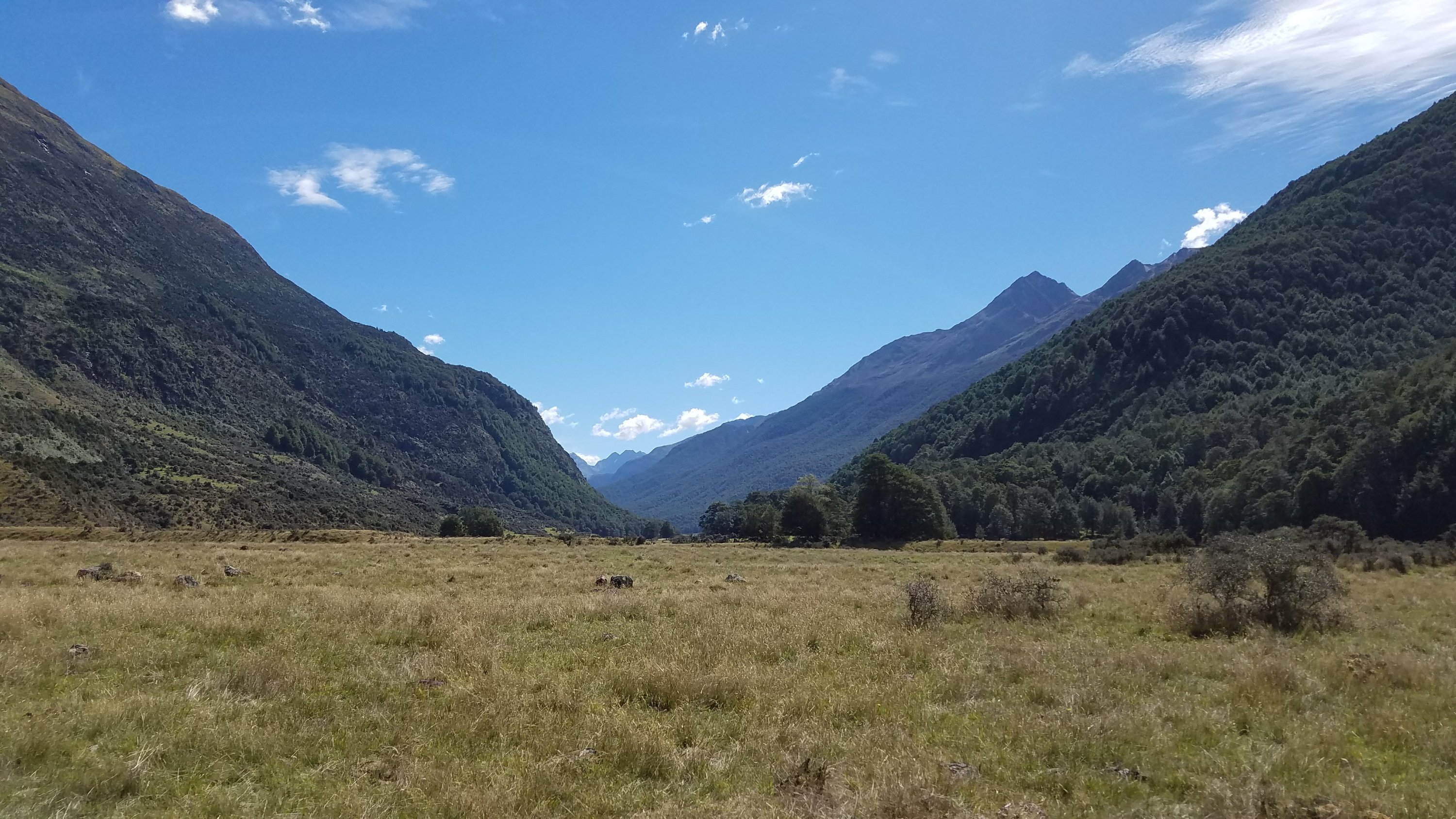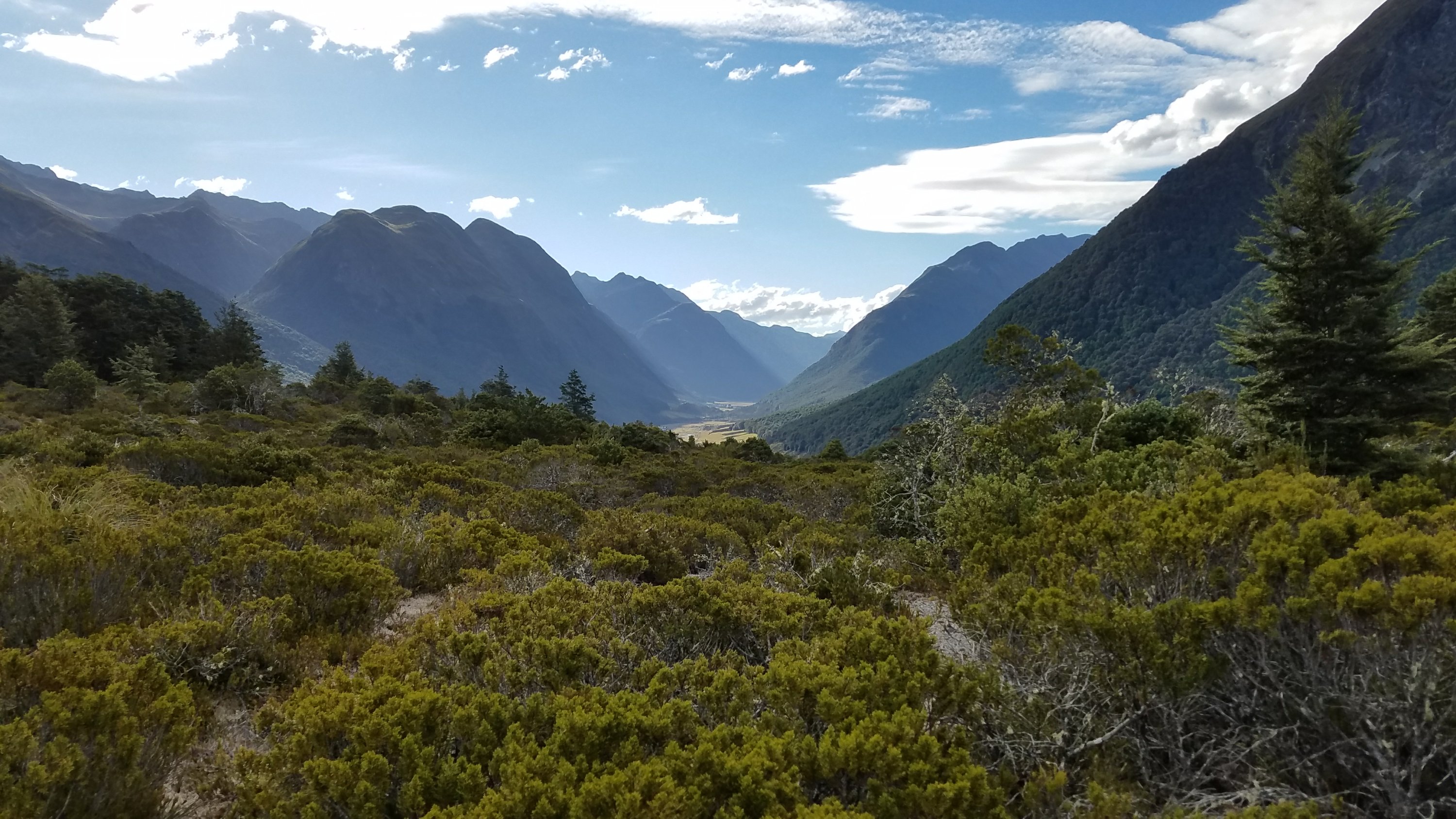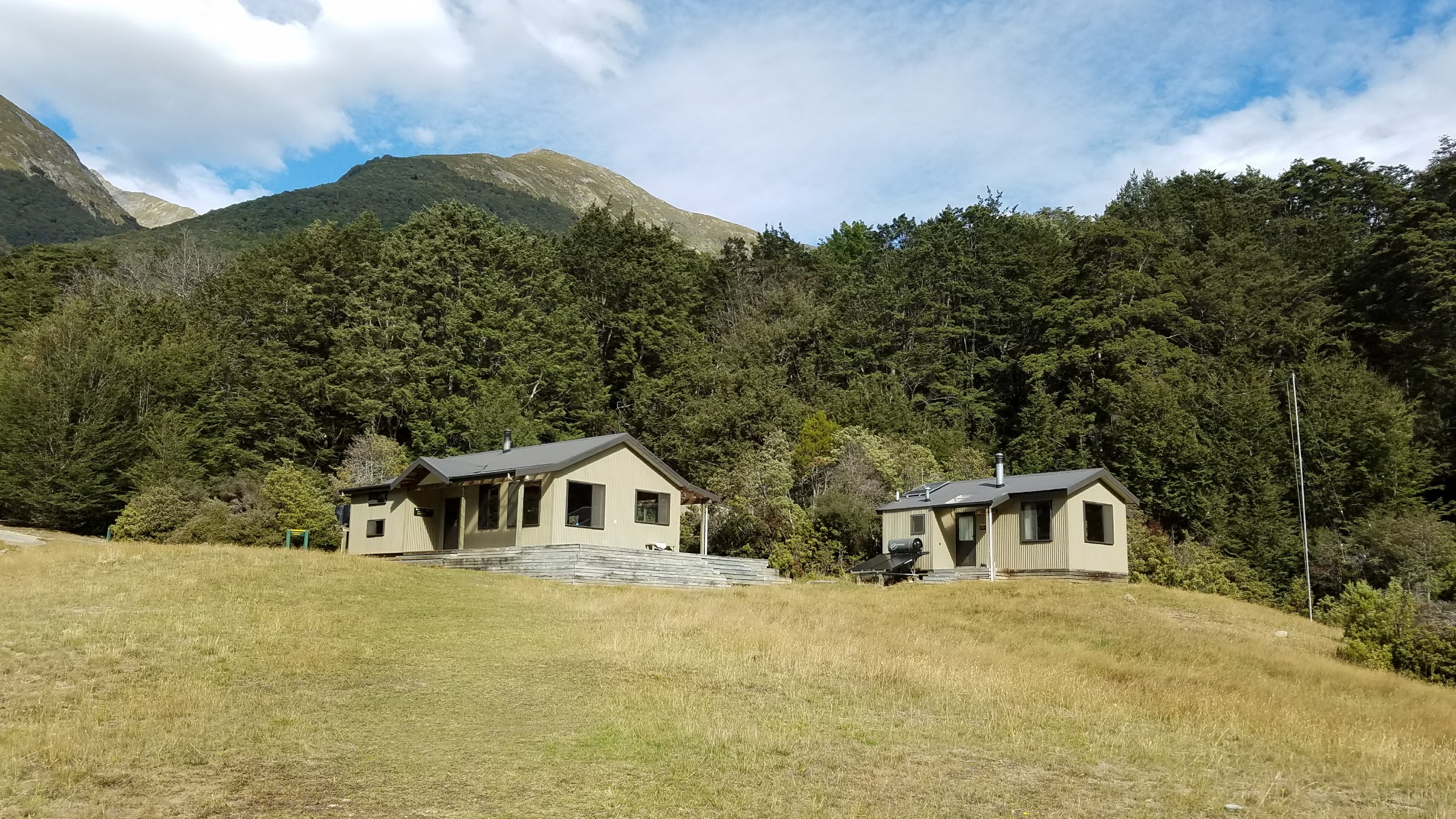 It was another 10 kms to Taipo Hut and the trail became more difficult. There were the usual roots, mud and scrambles across creeks, but I'm so used to it all by now. I rather enjoyed the tougher terrain, as I love the challenge of thinking fast as to where to place each foot. Sometimes I envision myself as a little deer running silently through the woods. It's a stretch but I do feel quite at home in this environment now.
The trail broke out into the valley to go through tussock and bog. Many abhor such terrain but it's fun for me. I kind of just bounce off the tussock patches, threading a path through the head-high stuff. I love the way it feels against my skin and to be nearly immersed in it. And the spongy moss bog isn't so bad when you don't weigh much. It's really soft to walk on and I barely got my feet wet.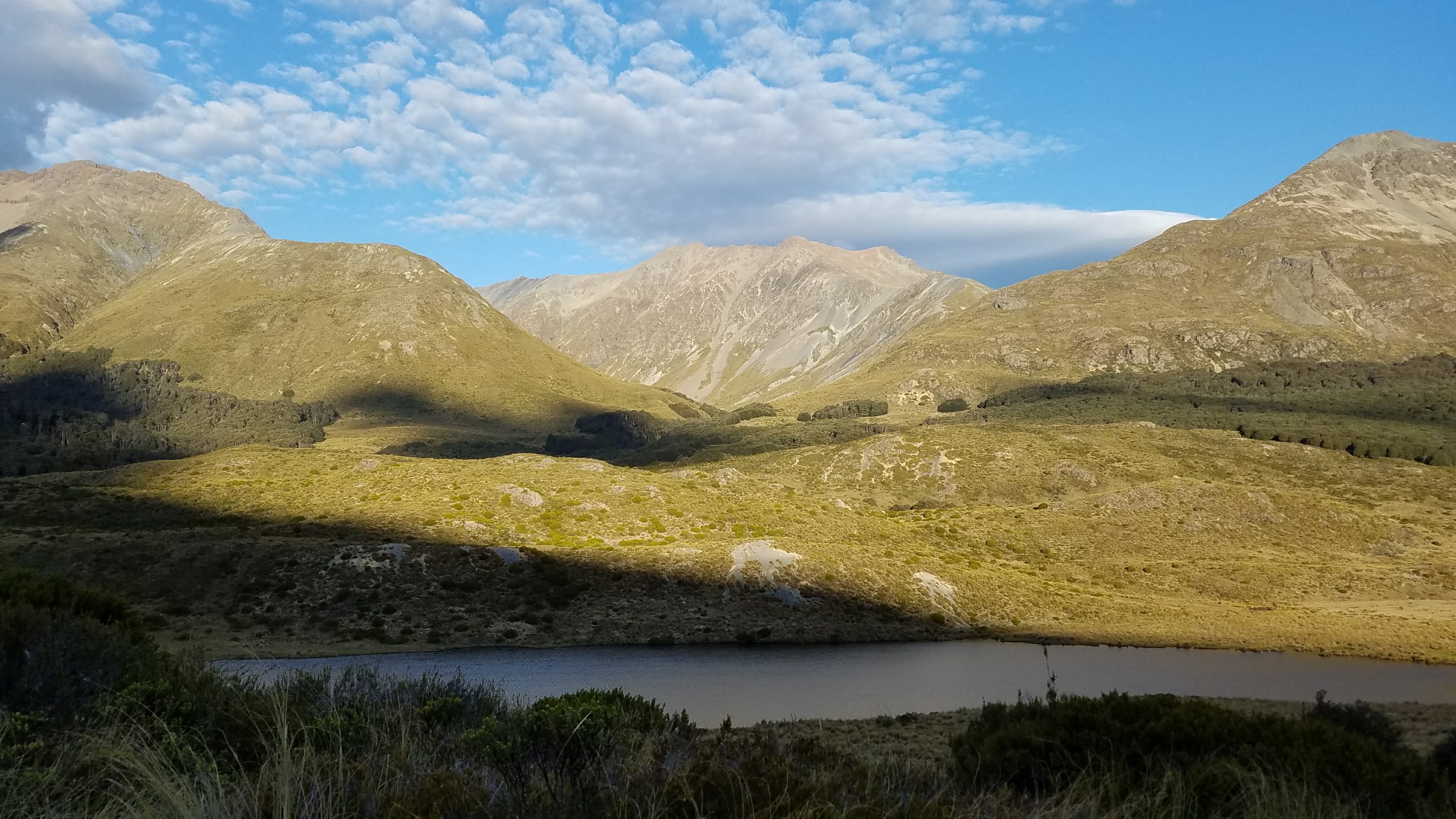 It was great walking into the evening, with the sunset lighting up the surrounding hills. I got to the hut around 8 pm and met 2 NOBOs. Sarah was also there. It was a unique hut, with double-wide bunks and newly refurbished. There were mice though. One was boldly running around the packs while we cooked dinner and Ruslan accidentally stepped on it. Then there was one less mouse. Ooops.