February 27th
campsite (km2398) – Lake Tekapo (km2424)
Mileage: 15 mi/24km
We woke to heavy fog and very wet conditions. I was mopping up the condensation all night. It was also very cold, the first time I have had to sleep with my puffy on. My bag was just warm enough but I was starting to get cold spots by the morning. I didn't want to start moving early but it wasn't going to get warm and sunny anytime soon. Plus, it was not too far to town.
The walk to town seemed to take a long time, even though I was there by just after noon. The remaining trail was gloomy in the fog, offering none of the glorious views of the lake and mountains like the day before.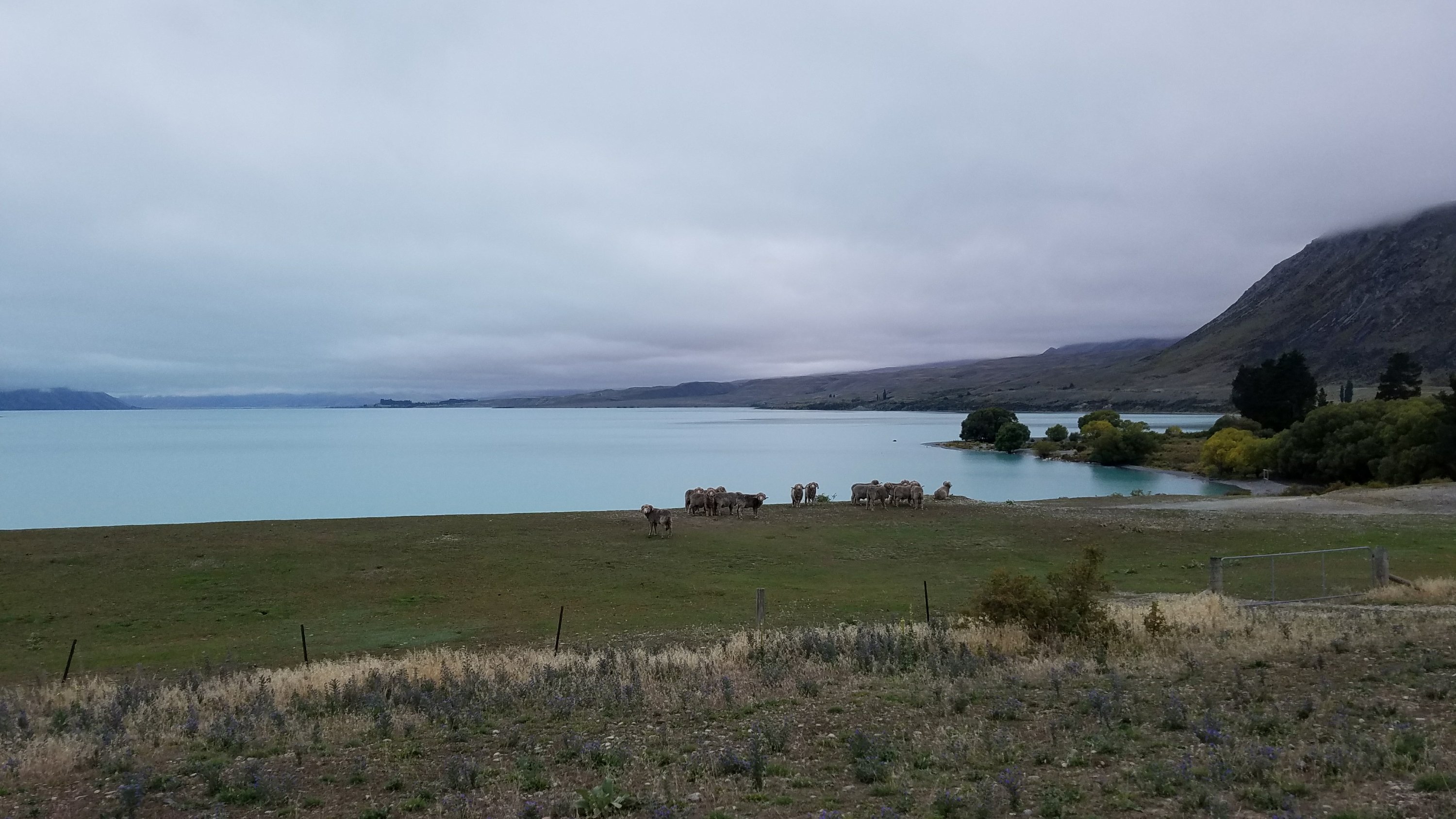 The road walk was was even more dull but at least I was able to zone out playing on my phone. Fewer than 20 cars passed, over half a part of a caravan of jeeps. One of the drivers warned me that there were 40 coming and that I should wait for them all to pass at a one-lane bridge. Heck no, I was on my way to town and was not going to wait for 40 SUVs, 30 of which never came anyways. I sprinted across the bridge in-between a few of them.
In case I hadn't mentioned it before, pedestrians have essential no rights on the roads in NZ. The only time cars are required to stop are if you are in a pedestrian cross walk. Otherwise, they will never yield…maybe only unless impact seems imminent and they don't want to dent their car. It's a weird quark for a country that is otherwise so friendly.
Once in town, I made a beeline for the holiday park, the only place that offered tent sites and wasn't fully booked. The park was annoyingly almost 2 km on the opposite end of town, far from the grocery store and restaurants. It was also the most expensive I've stayed at: $22 for a tiny patch of grass and an extra $2 for a towel. No TA discounts or any sort of special considerations, you're just another number. However, the facilities were all very new and modern. The showers played the trick of limiting the hot water to 6 minutes, followed by a 3 minute time-out. I played right back by shifting from one adjacent shower to the next. I needed more than 6 minutes to get the reek off.
It was a huge holiday park and I didn't recognize any of the other tents. But you can usually locate other TA walkers in the kitchen or lounge, always in the process of eating. All 4 of my river crossing buddies ended up here.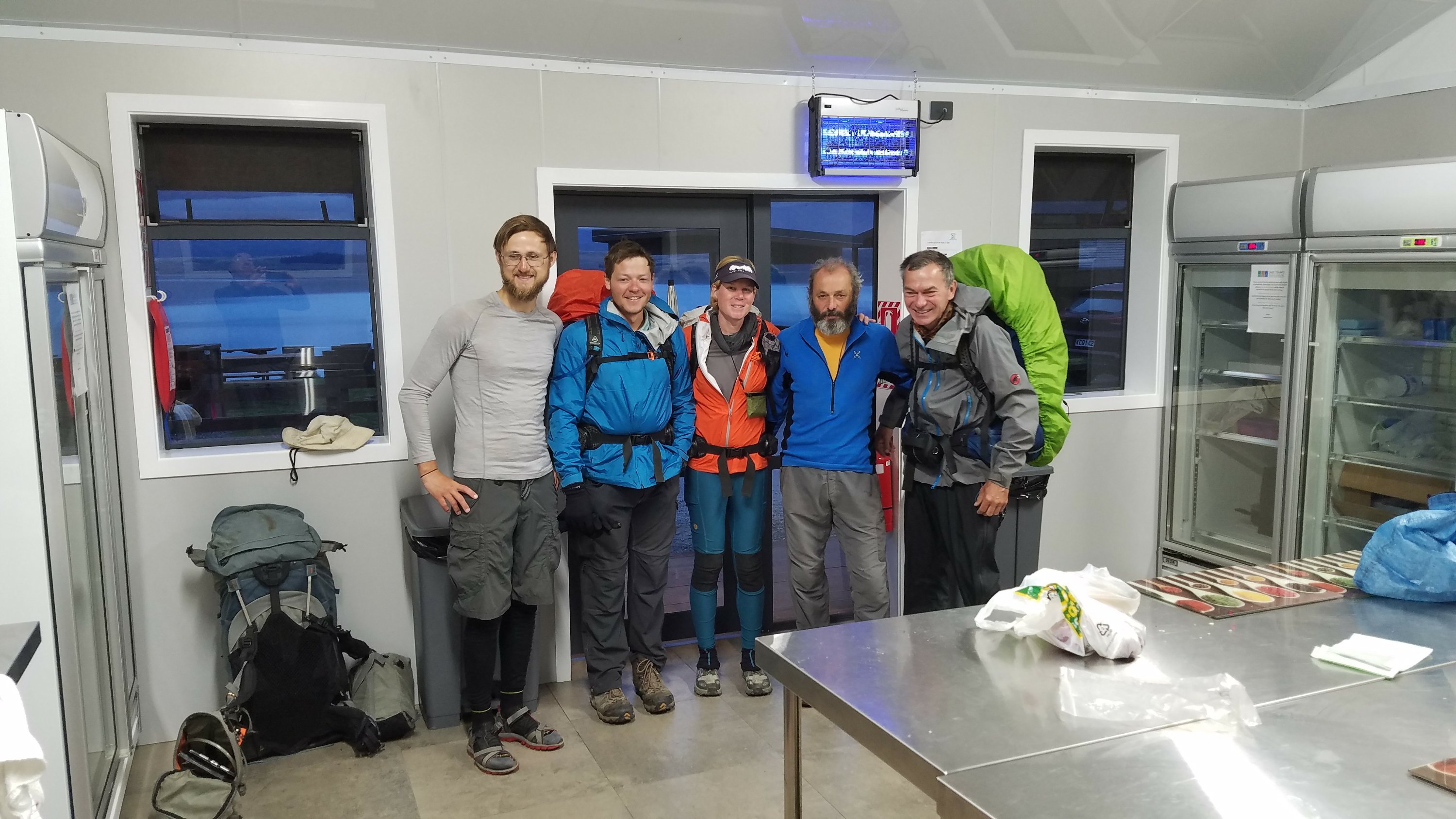 After getting my washing chores done, a few of us went into town. All the restaurants were in between lunch and dinner and not serving full menus, so we got some appetizers. Then I went to the grocery to resupply and ran into Tuomas and Anna. They had done an alternate route to avoid Bush Stream…smart! I was glad to see them get through the section ok, as I had been worried about them having to cross as just a pair.
On the way back, I took a few pictures of statues out in front of the town. I found it amusing that the sheep statue came complete with a turd. They do poop a lot in real life, so it's pretty realistic.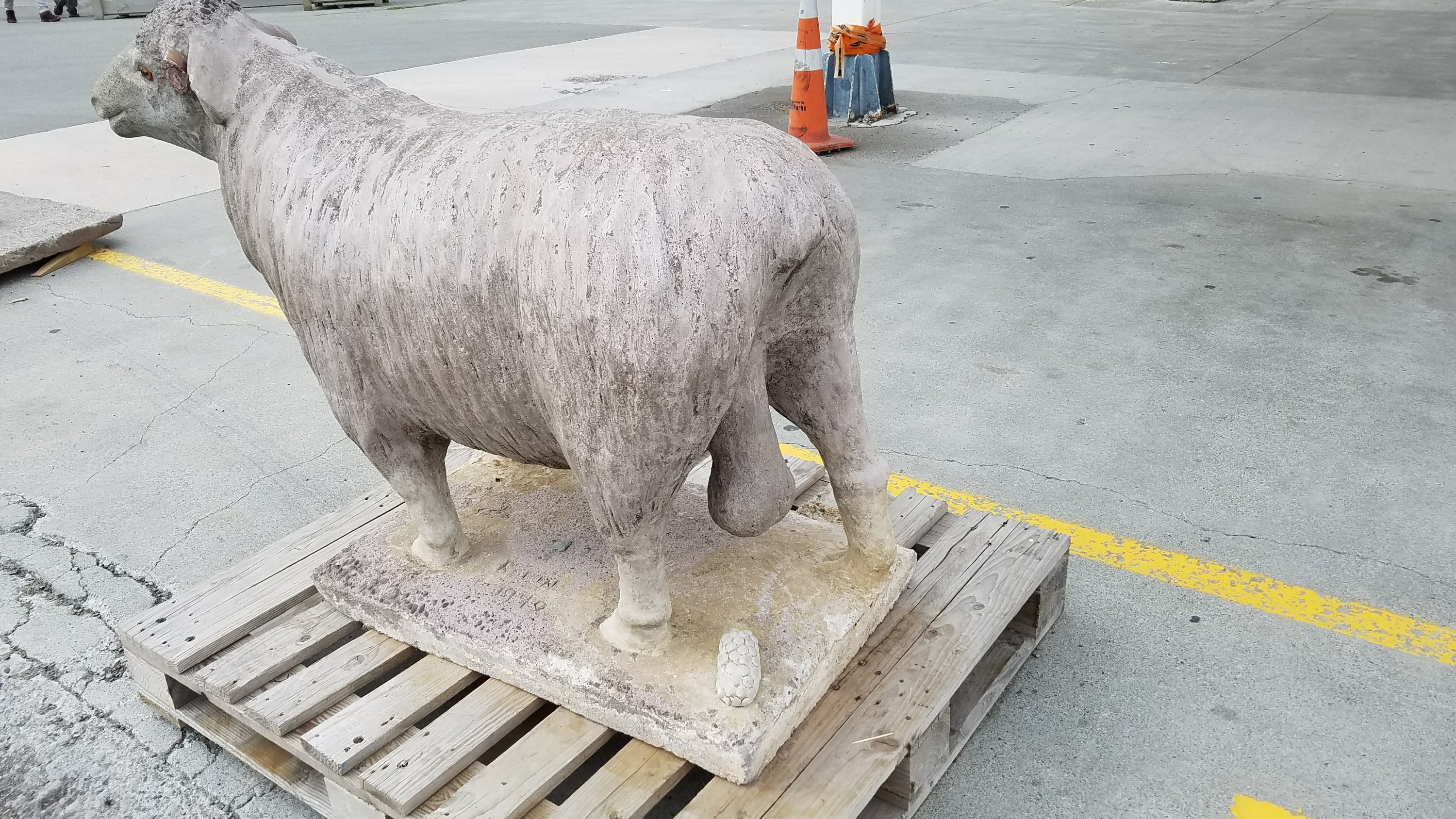 The giant Moa also seemed to have one.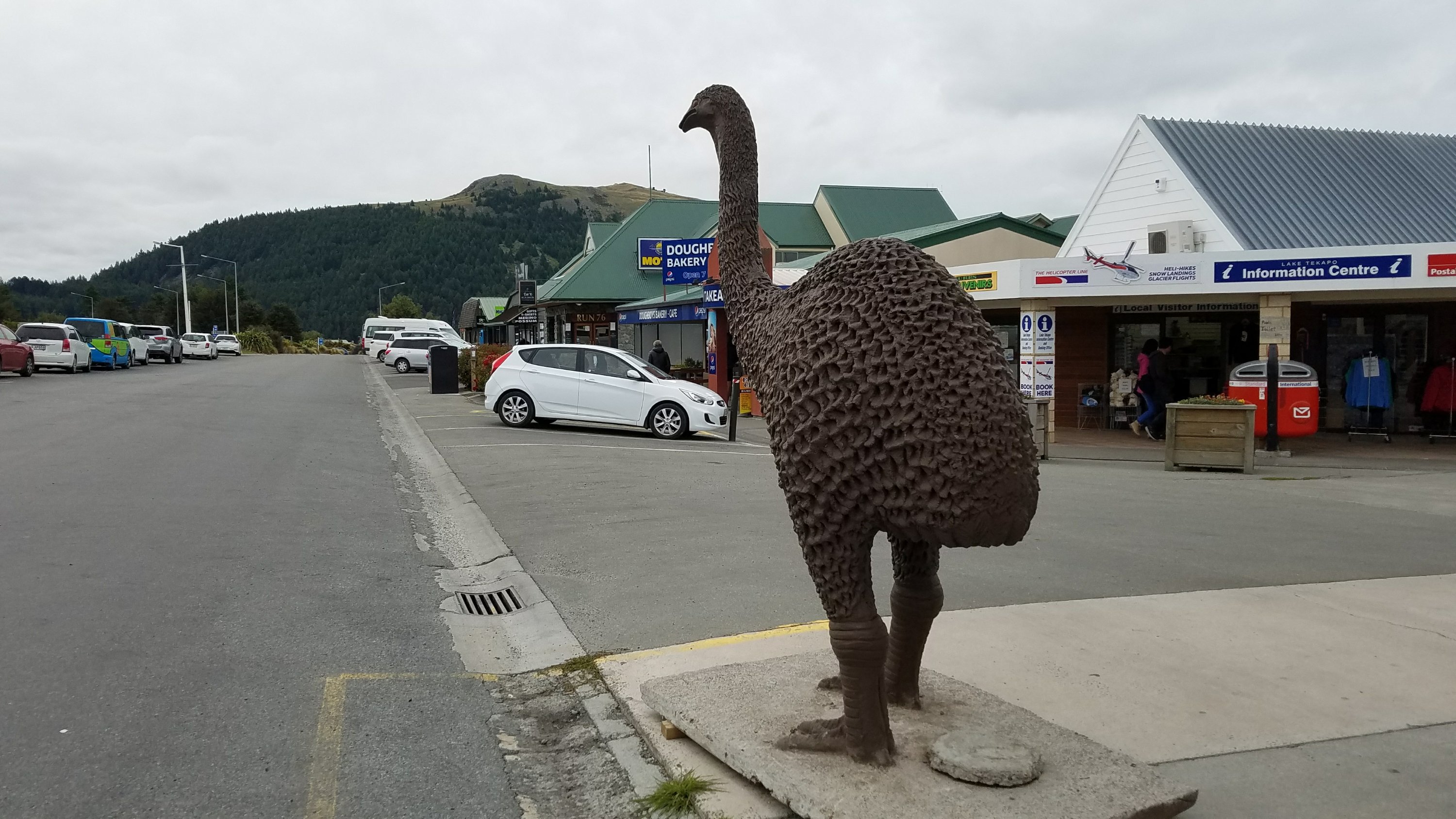 And to round out this theme, this is a sign from the holiday park bathrooms….apparently they get a lot of Asian tourists here. Western toilets can be a bit perplexing, I guess.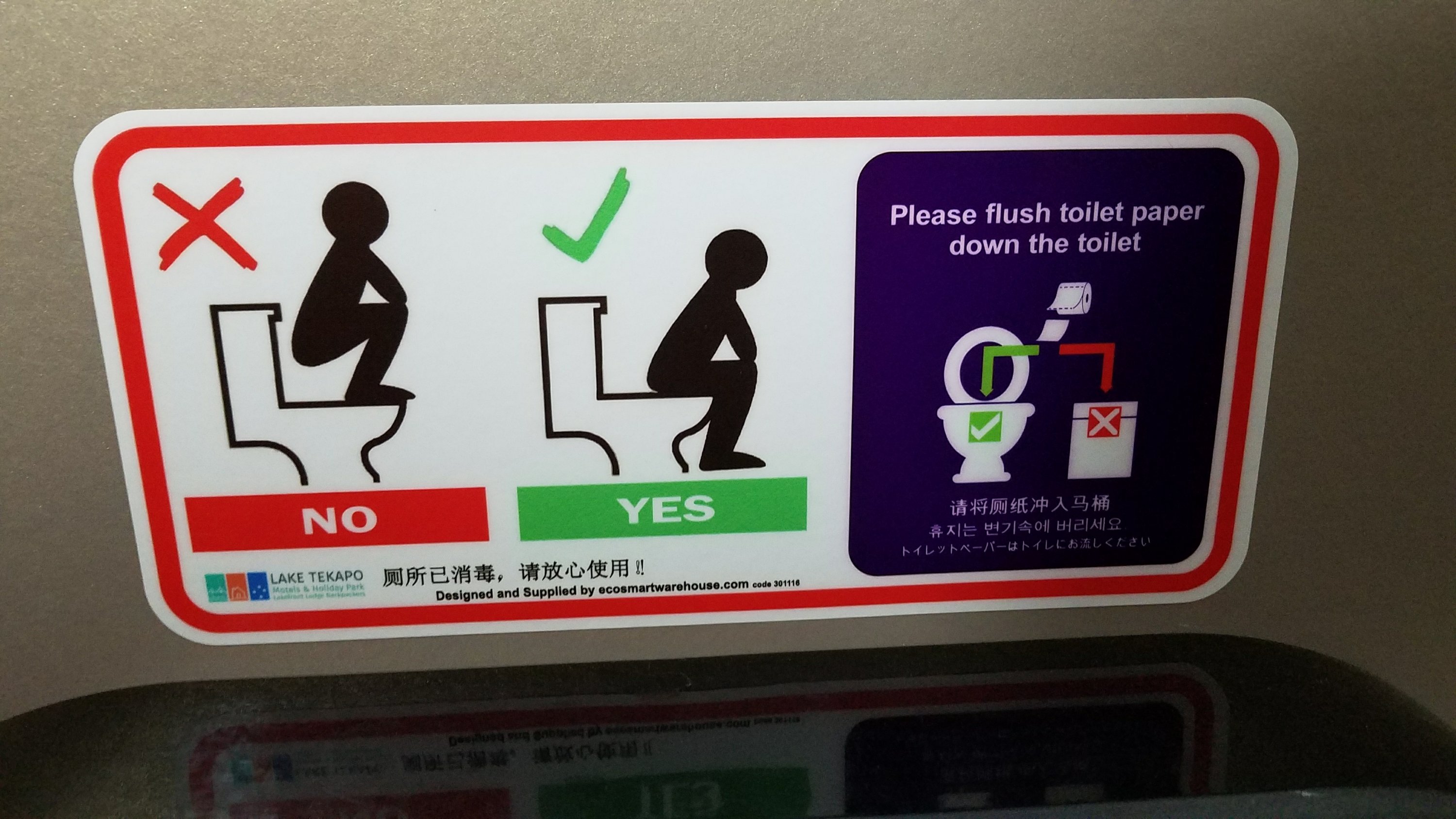 I capped off the night with more eating sessions, feeling sick by the end. I was a bit short on food for the last section, so I went overboard at the grocery. Binge eating is the name for such a habit I think, but in this case, you never gain weight.