February 26th
Stone Hut (km2368) – campsite (km2398)
Mileage: 18.6mi/30km
Today was a no-stress, all-amazing-views day. It rained overnight and the forecast called for rain in the morning, too. But it was nearly clear when we woke up. It was time to hike!
We couldn't escape getting our feet wet first thing with 4 more crossings of Bush Stream (I hate you, stream!). Thankfully, this high up it really was a stream, and clear as well. It was still pretty swift but we were all able to cross individually.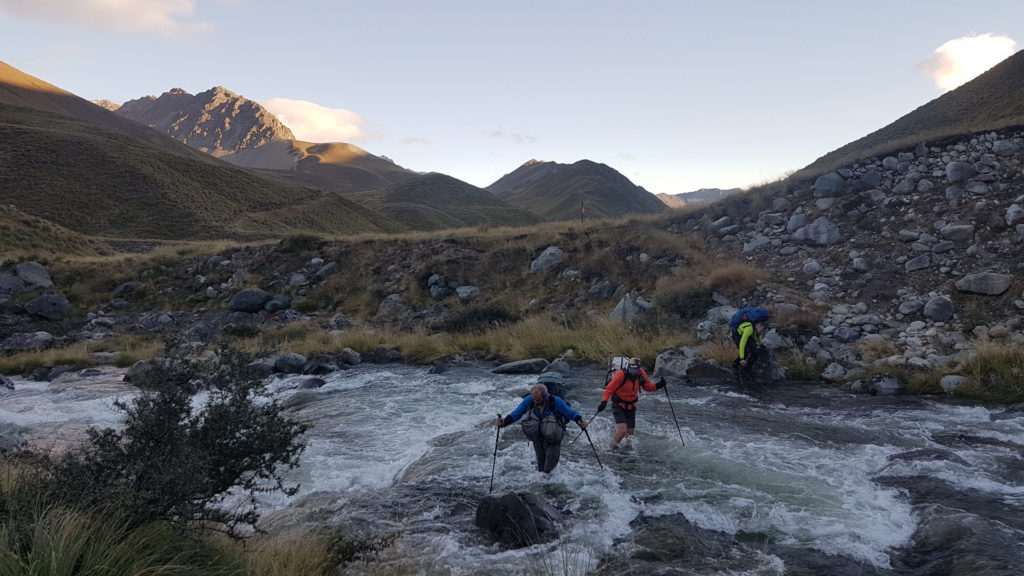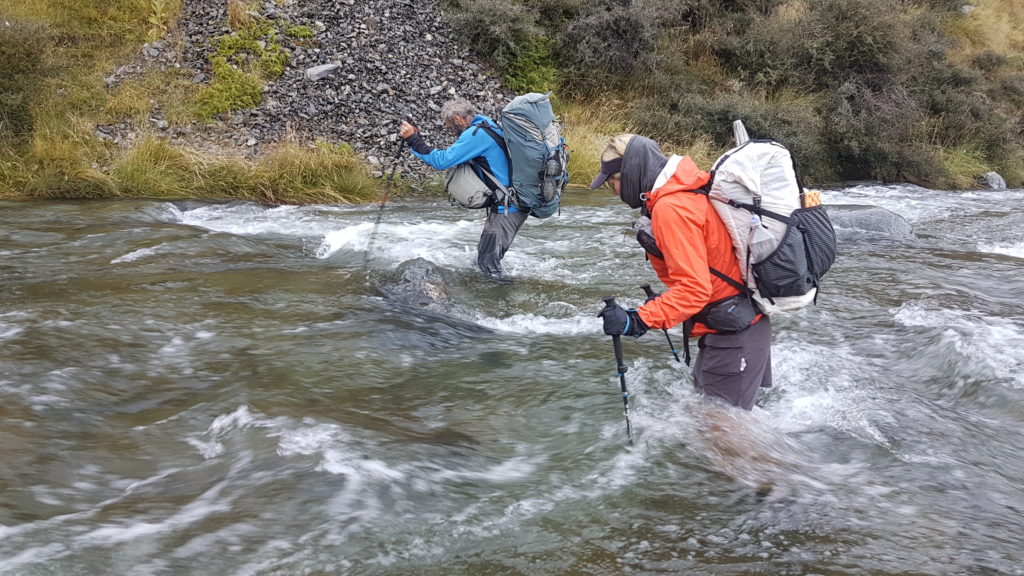 Then we were at Royal Hut, named so because Prince Charles supposedly visited as a child. It was old and rustic, just like the one we stayed in the night before. These huts are called musterer huts because they used to be visited and maintained by men out mustering sheep from the hills, back when these areas were all huge farm stations.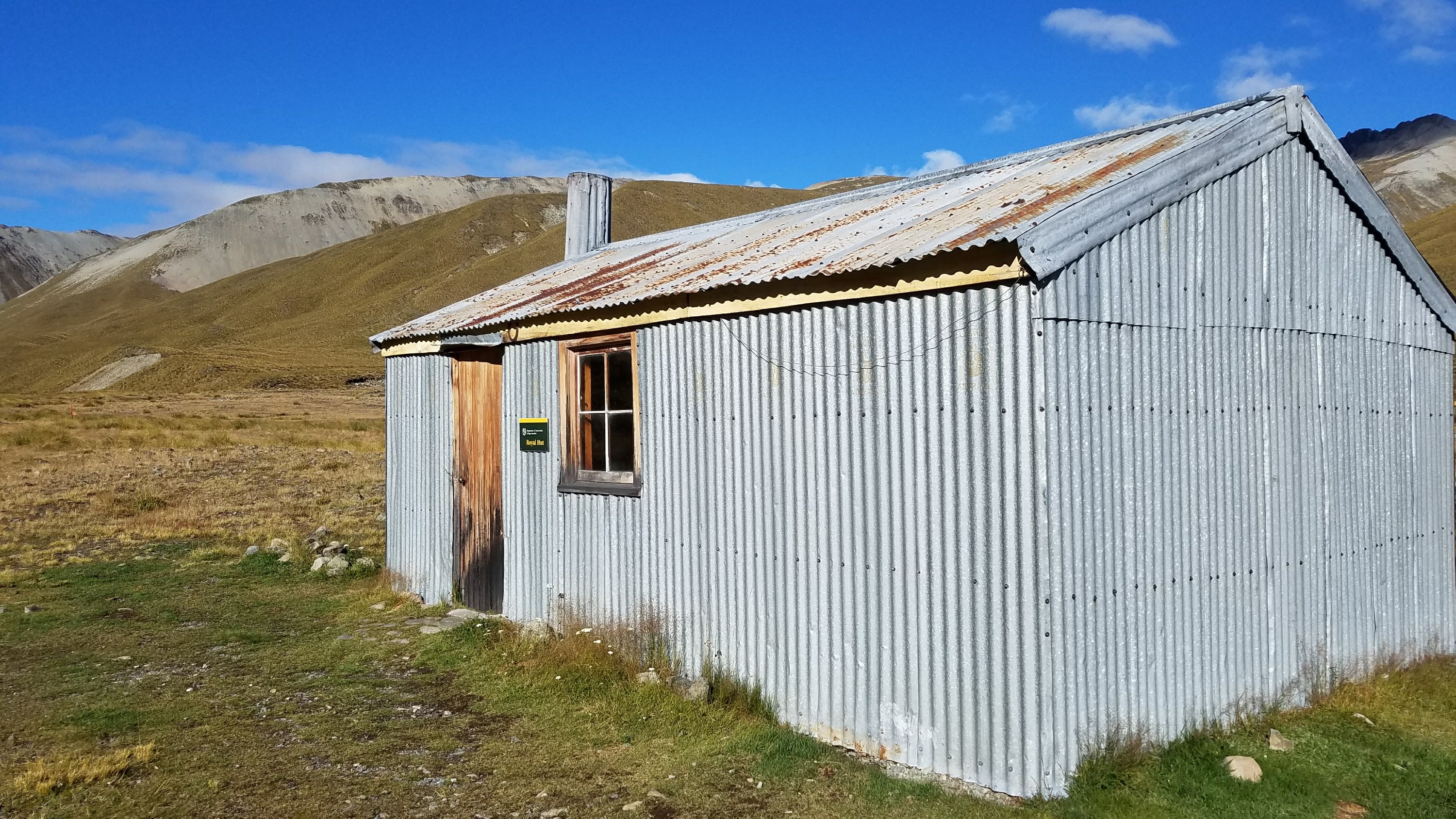 The following 2,000′ climb through tussock and up another stream was easier than I thought it would be. At 1,920 meters (6,200′), we reached Stag Saddle and the highest point on the trail. I was able to get cell reception and book our bike rentals for the next section. Everyone else took lots of pictures. There were gorgeous views of turquoise Lake Tekapo below.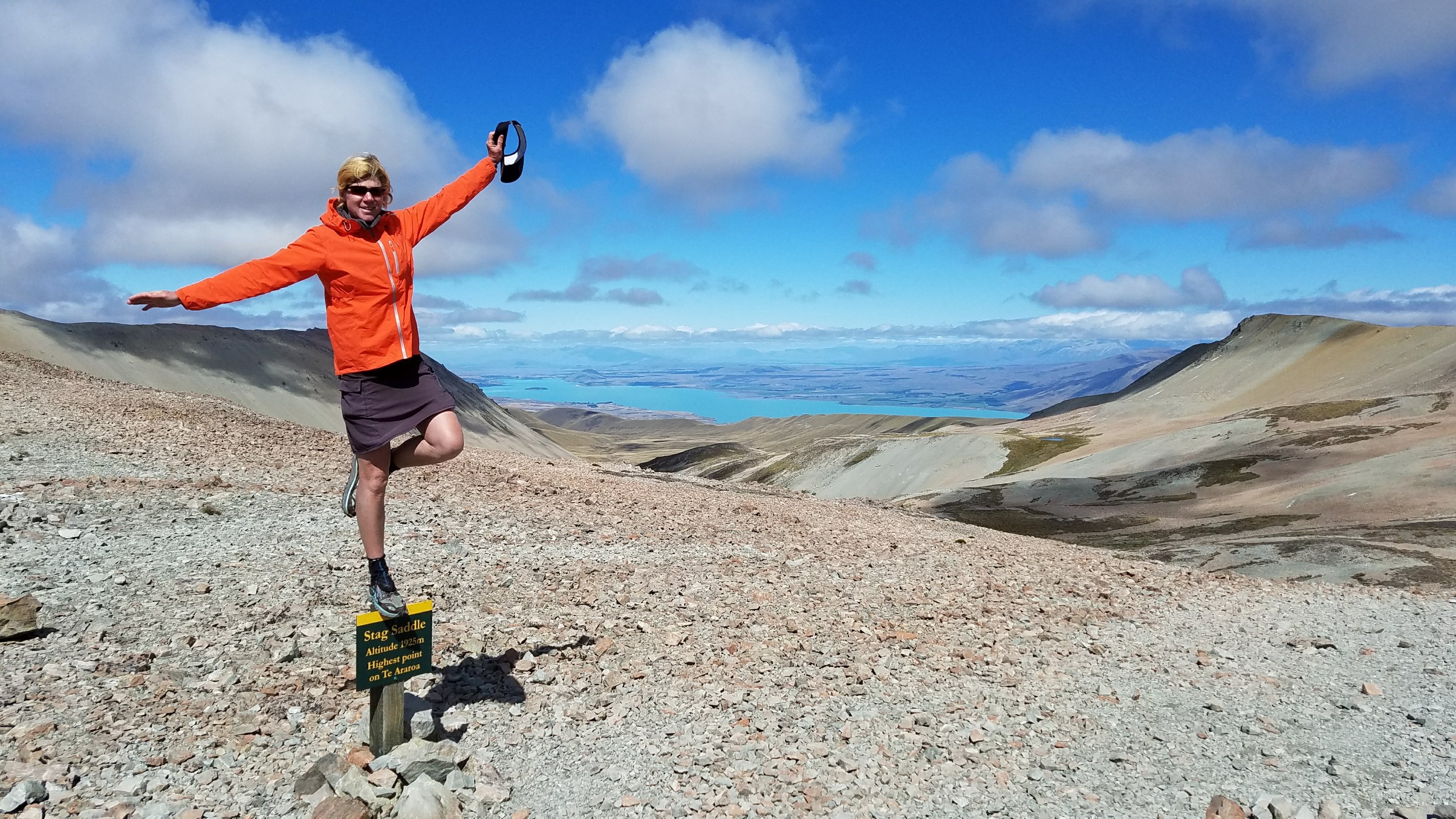 Then we followed an alternate route to the west ridgeline, which has been the most epic walk on the whole TA, so far. It was a broad, open and long (9 km) ridge with glimpses of Mt Cook, the highest mountain in NZ. The tread was so easy, we could just gaze and drool at our surroundings most of the way down. We also took a long break…no use rushing in such perfect weather and scenery. This one part made all the river crossings and detours worth it. It was just like a page out of a tourist brochure for Epic NZ.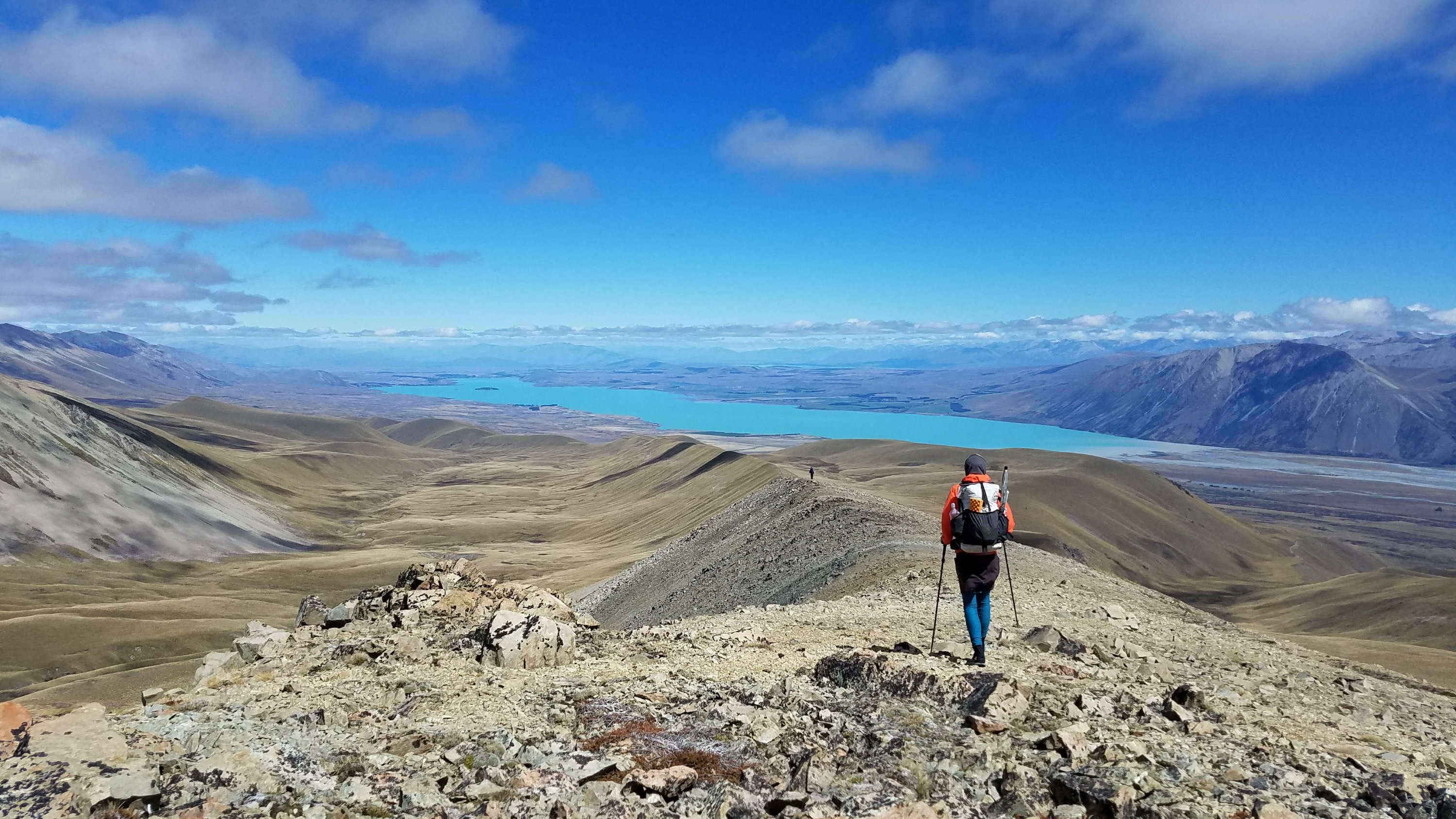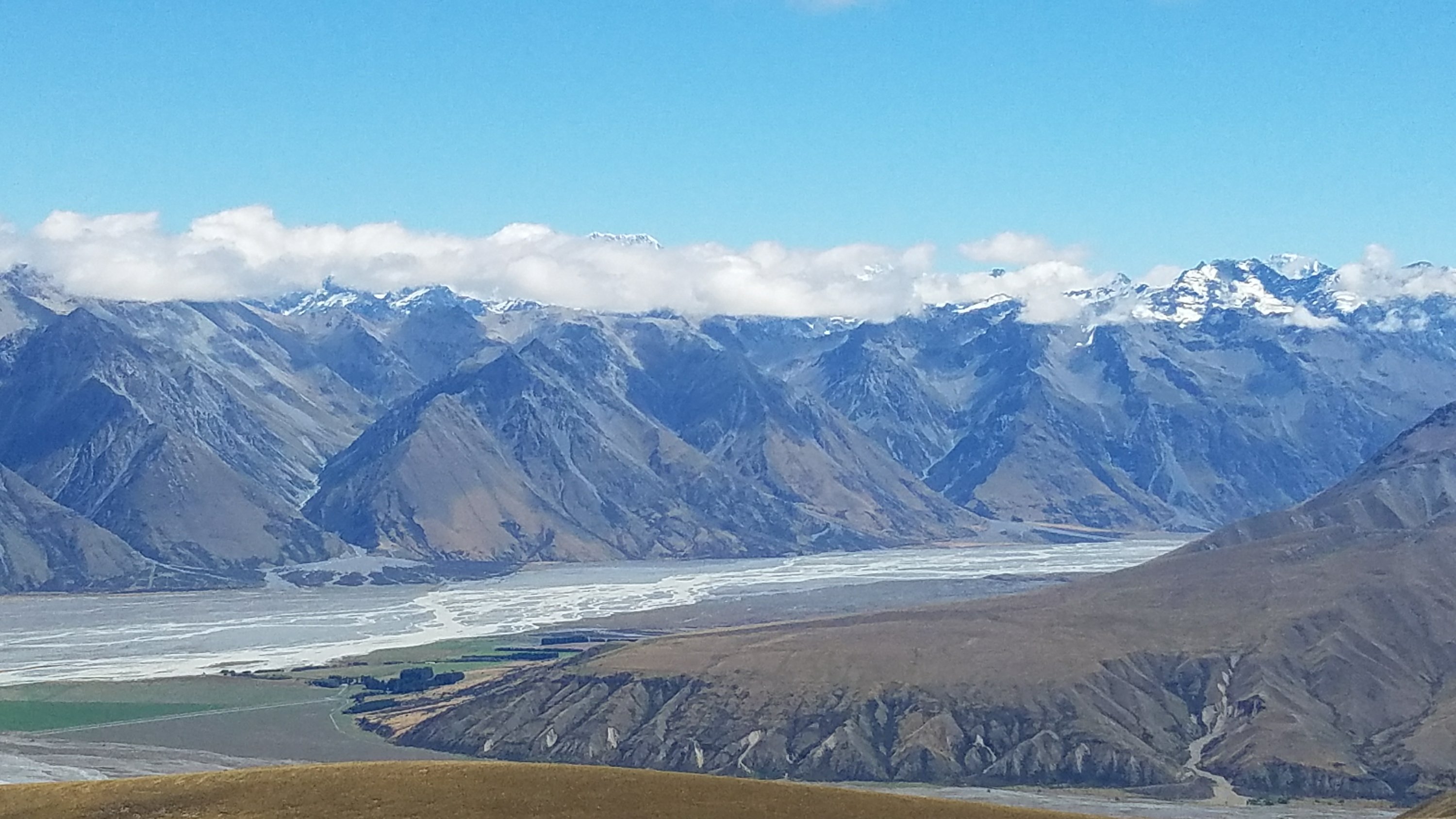 We met a few SOBO TA hikers that had come from Lake Tekapo, having skipped the section to avoid Bush Stream. They wanted to at least experience the high-point and ridge. Smart move.
We passed the South Island halfway point (not that meaningful to me, since I'm already 3/4 done with the whole trail) and then came to tiny Camp Stream Hut, 5 bunks. We had thought we might stay but there was only 1 bunk left and a few people also tenting outside. One girl was sick with a cold. I cooked dinner outside in the sun while I chatted with some of the other hikers. An American guy was there that had come up Bush Stream by himself. I was amazed that he managed alone but he was also about 6'6″. He did get knocked down and had to swim. Then he used a log to plant upstream to break the current and did all the rest of the crossings that way. Crazy.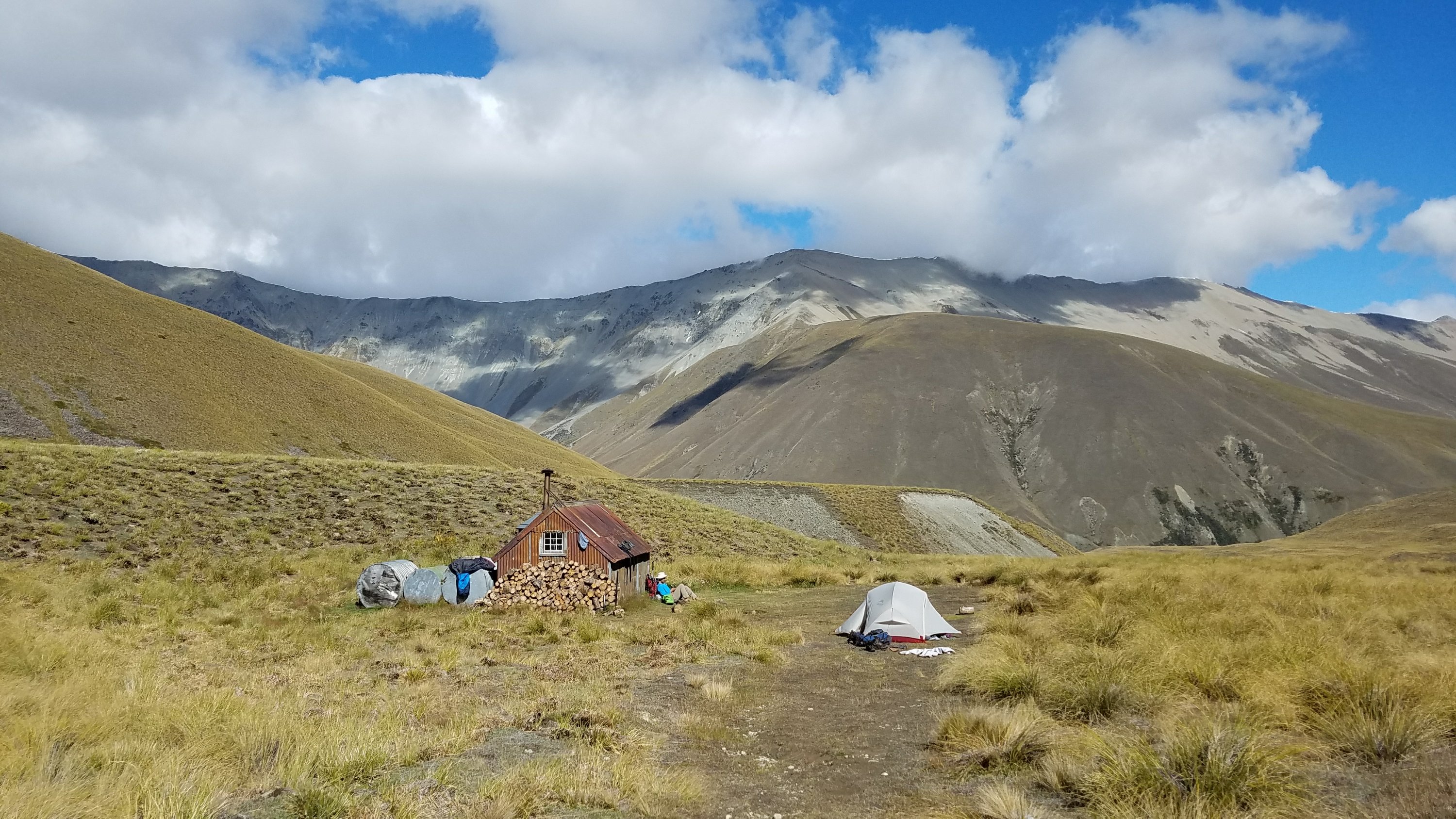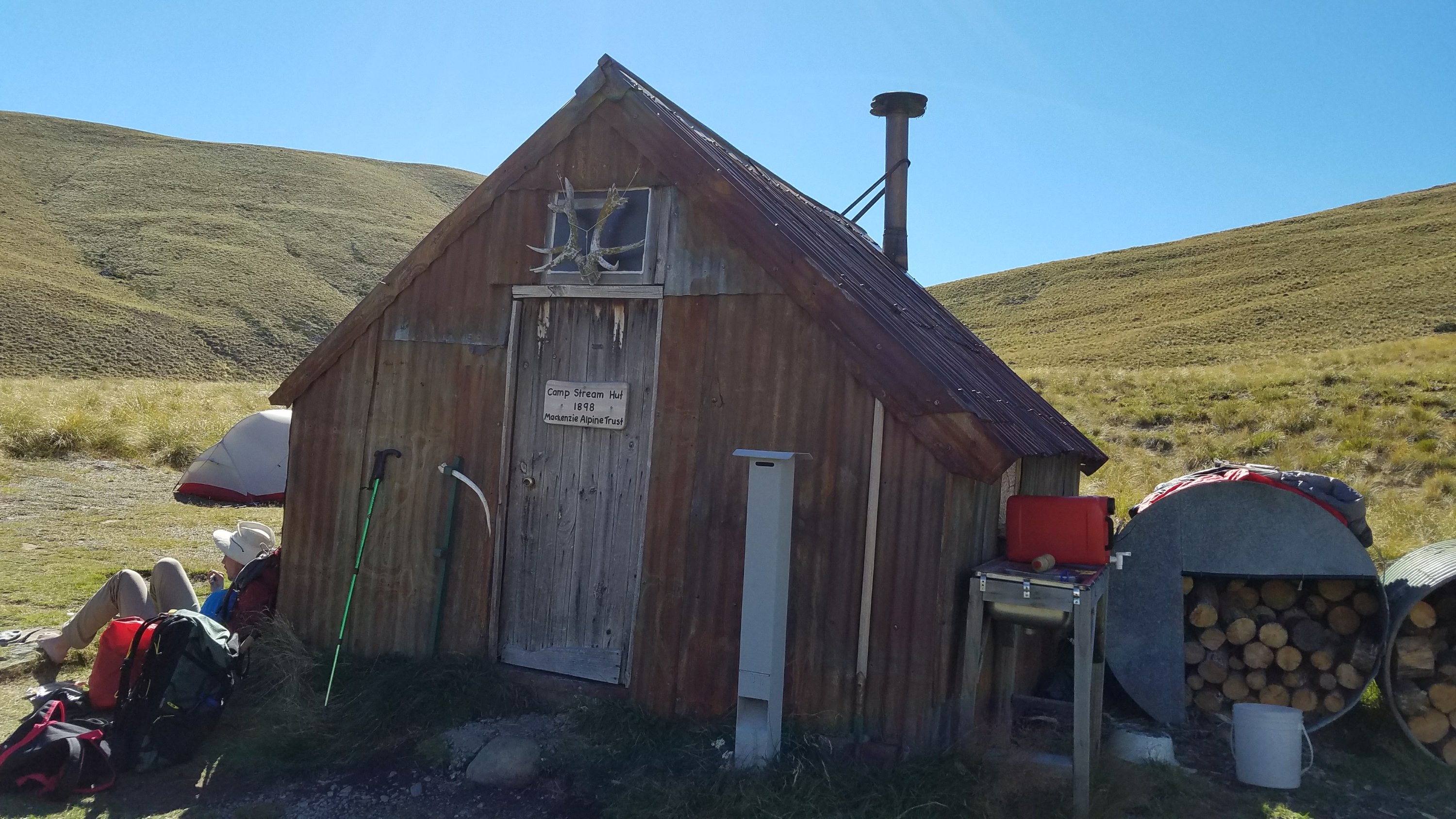 As I was going to have to pitch my tent anyways, I decided to get another 10 kms done before the end of the day. The trail crossed a few more streams and then climbed onto a large plateau overlooking the lake. The warm colors of the setting sun made for spectacular vistas. This day just kept feeding the senses. I caught up to Ruslan and Klaus and we plopped our tents down right on top of a hill to watch one of the best sunsets I have ever seen.