February 20th and 21st
Methven
It's one thing to push through inclement weather during a thru-hike, it's another thing to knowingly walk through something as severe as a cyclone. It was an easy decision to ride out the storm in town. This was the 3rd post-tropical cyclone to hit this season (the first 2 happened while I was in Te Kuiti and Havelock, where I also had to take some weather days).  This storm lasted 2 full days, so another 2 weather zeros were in order. It worked out really well for me. This was the most inexpensive backpacker that I have stayed at and also quite nice. The small town had most amenities a hiker could need, namely 2 grocery stores and a pizza place.
I didn't take any pictures of the town the whole time, as the conditions outside were absolute crap. It rained hard for about 48 hrs and temps were in the 40's. I watched a few movies, caught up on the blog, ate too much food, talked story with about 30 other TA walkers, and generally relaxed. I met an American named Hart, who is the guy that created the nice GPX file of all the waypoints that I am using on my GPS phone app (Backcountry Navigator). I found him in the other hostel in town, which is where I met a lot of the other TA walkers. I sat with them to watch an episode of The Late Show with Stephan Colbert, which was kind of weird to see after all this time.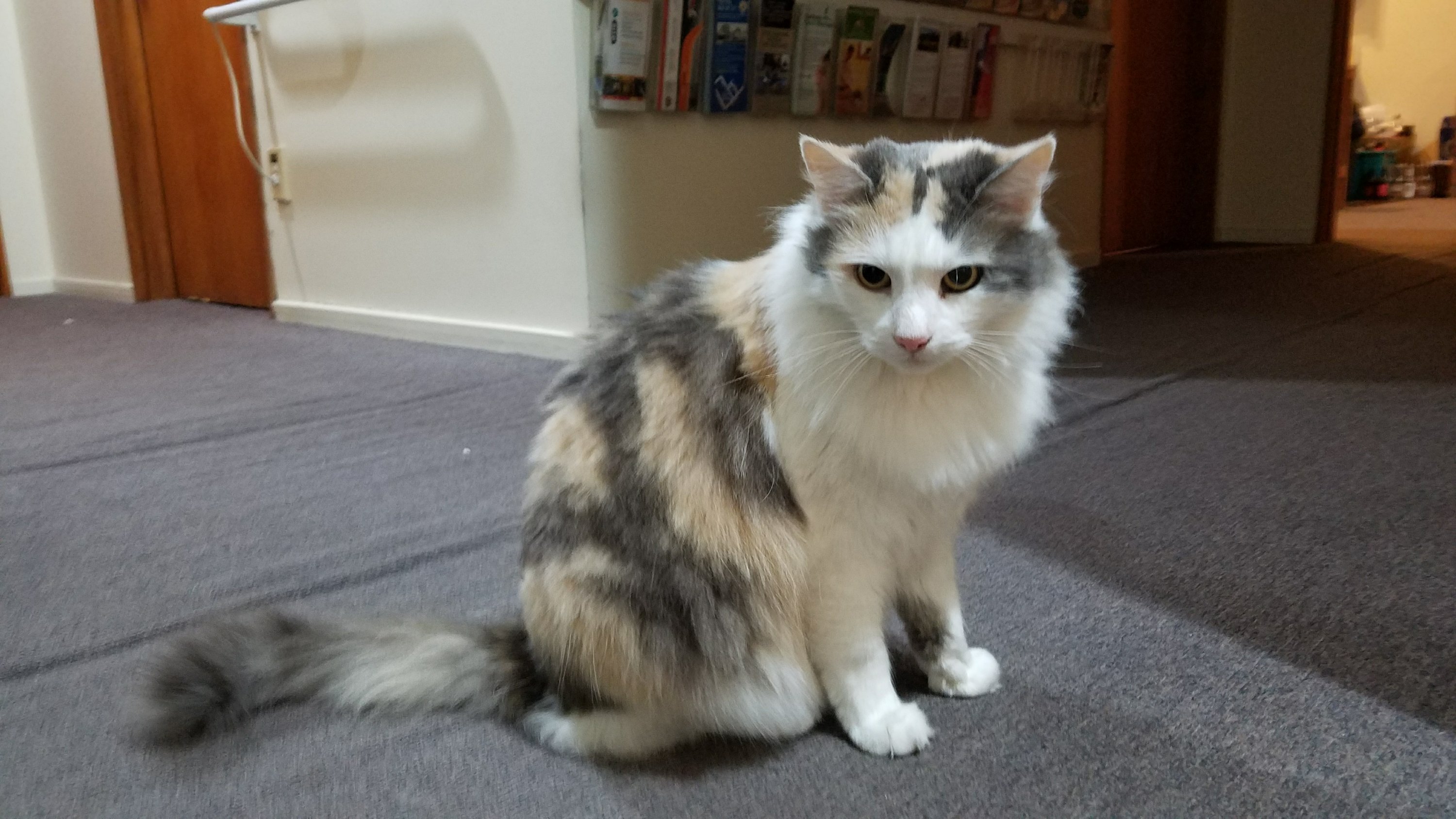 Killer the cat. Well, she didn't mean to almost kill her owner!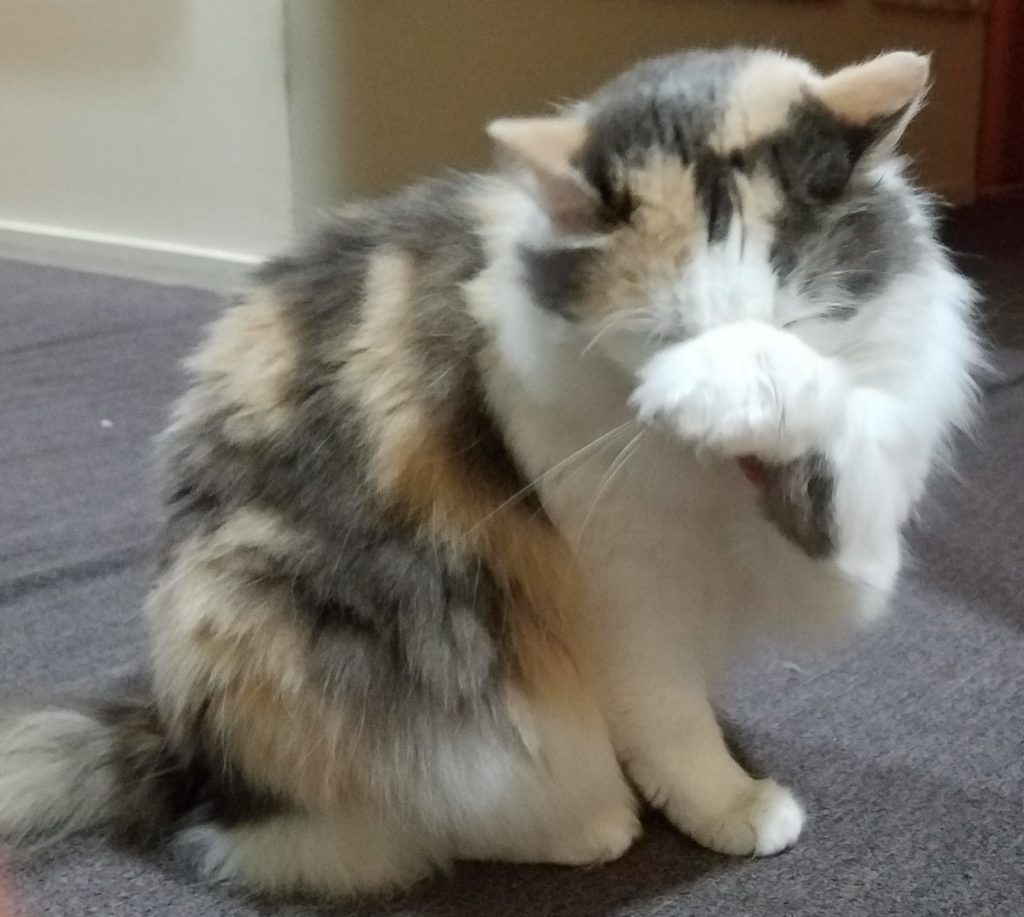 Just look how embarrassed she is? She was nice to me and allowed lots of pettings.
Midway through the storm, reports came in that the road to the trailhead was washed out. They said anywhere from a week to a month before it is cleared. There was a video posted of a shale stream running down a streambed, across the road we must take. It was literally a flood of rocks and huge boulders, moving at pulverizing speed. As impressive as it was to watch, it's also quite chilling. These are the crazy conditions we are dealing with. You can see a report about the storm and the video here.
On the second day, a group of us gathered at the i-site to discuss options. The travel company said we could take the school bus shuttle as far as where the road is blocked at Hutt Stream for $10. They normally take TA walkers all the way to the trailhead for $20, then the school bus picks up the farm kids on the way back. I think it's a private company that runs the bus, and the school just contracts them.
In this case, we would have to walk an extra 20 kms or so just to get to the trailhead. Other walkers are just skipping this whole section…easy to do once you've already skipped or hitched other large sections. I have been trying hard to do this whole trail and I was at least going to give it a shot, as were quite a few others. But if we found the washouts impassable, we would have to either walk or hitch back to town, loosing another day. We were warned not to try it but we are a bunch of stubborn, crazy people who just want to walk the trail. We were to meet the shuttle at 7 am the next morning.
So that was the plan and I went back to the backpacker to eat and relax some more. Stay tuned, the next section may get pretty interesting.