July 13th, 2018
Swamp Creek mm 2564 to mm 2543
Distance: 21 miles
There were lots of interesting wildlife encounters today, plus a few really exciting events that involved things flying overhead.
First, I nearly stumbled into a deer when I got out of my tent. I had to go to the bathroom and she followed me. As soon as I was done, she went to the spot and started licking. Gross. I guess they like the salt in our pee.
I was on the trail by 7 am and it was a steady climb for 12 miles. I was listening to some music and suddenly heard a roar coming from behind. I looked up just in time to see a fighter jet scream over my head only a few hundred feet above, then seconds later, another one. Someone had told me that they train in the mountains but how awesome it was to see them so close and unexpected. I wondered how exhilarating it must be to be the pilot. In stark contrast, I was making my way to Mexico at 3 miles an hour.
The trail was very overgrown in sections…a tunnel of green. A benefit of all this growth was that there were many beautiful wildflowers, including what looked like red and yellow columbines.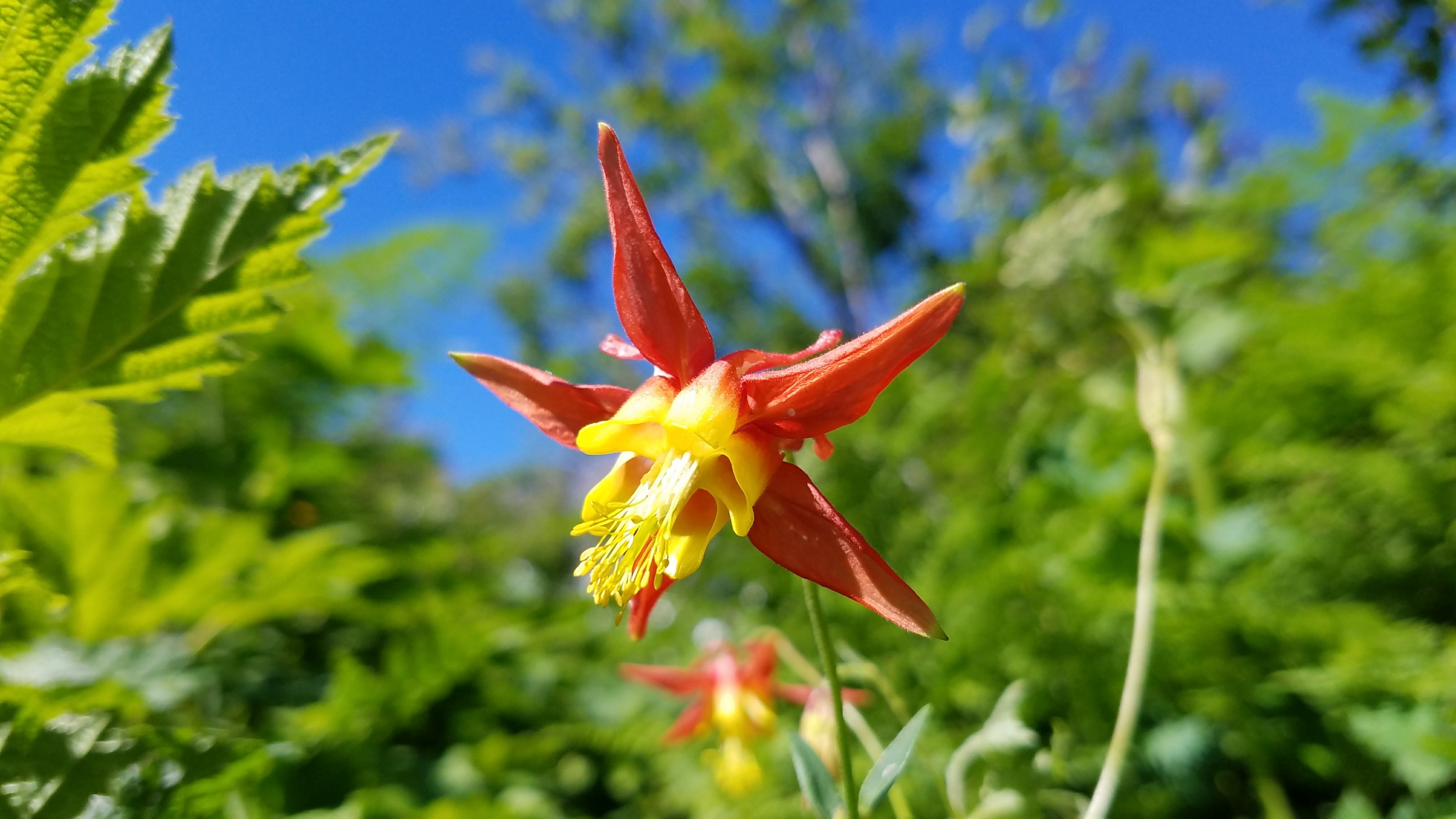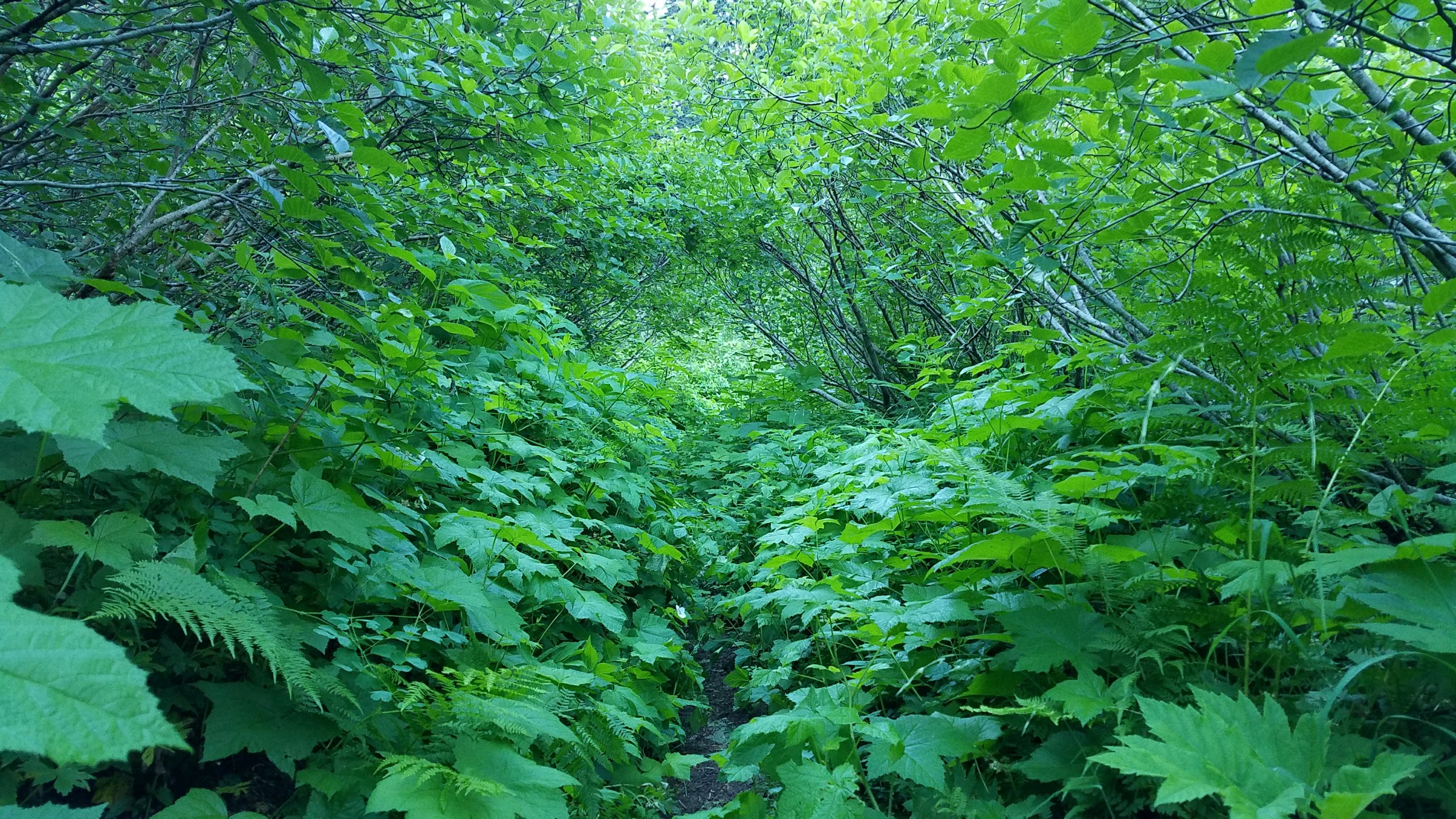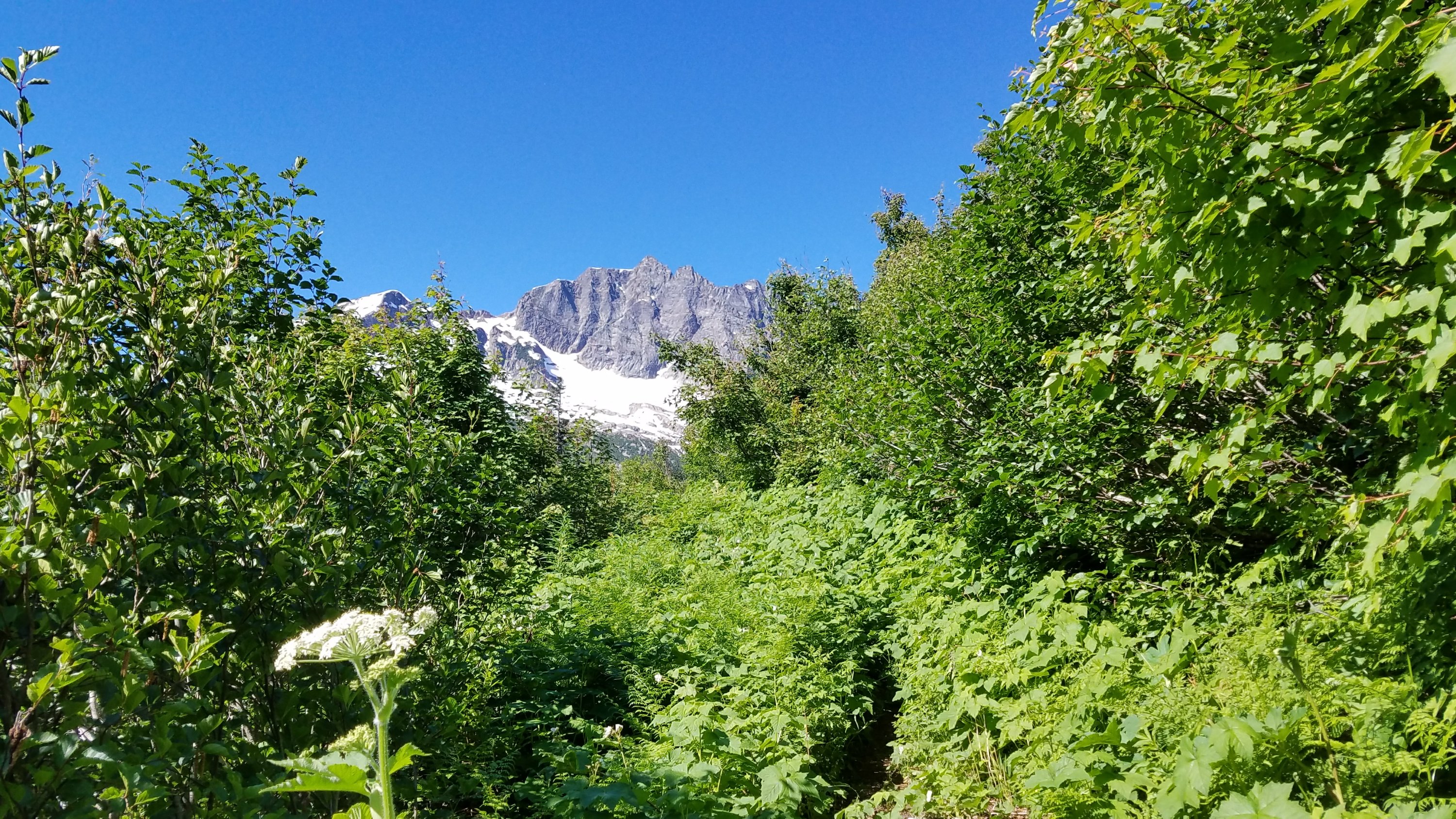 I had to actually ford sizeable S Fork Agnes Creek a few miles in. All the other water crossings have had logs or bridges. I put my camp shoes on to keep my shoes dry and it was no sweat. My NZ experience in hundreds of water crossings prepared well.
I came to a bowl where there was some snow and big rocks that had come off the face of the mountain. The creek was full of frogs, which I found interesting. Those are some hearty frogs! I also saw a skink of some sort. The place was filled with pika and marmots, too.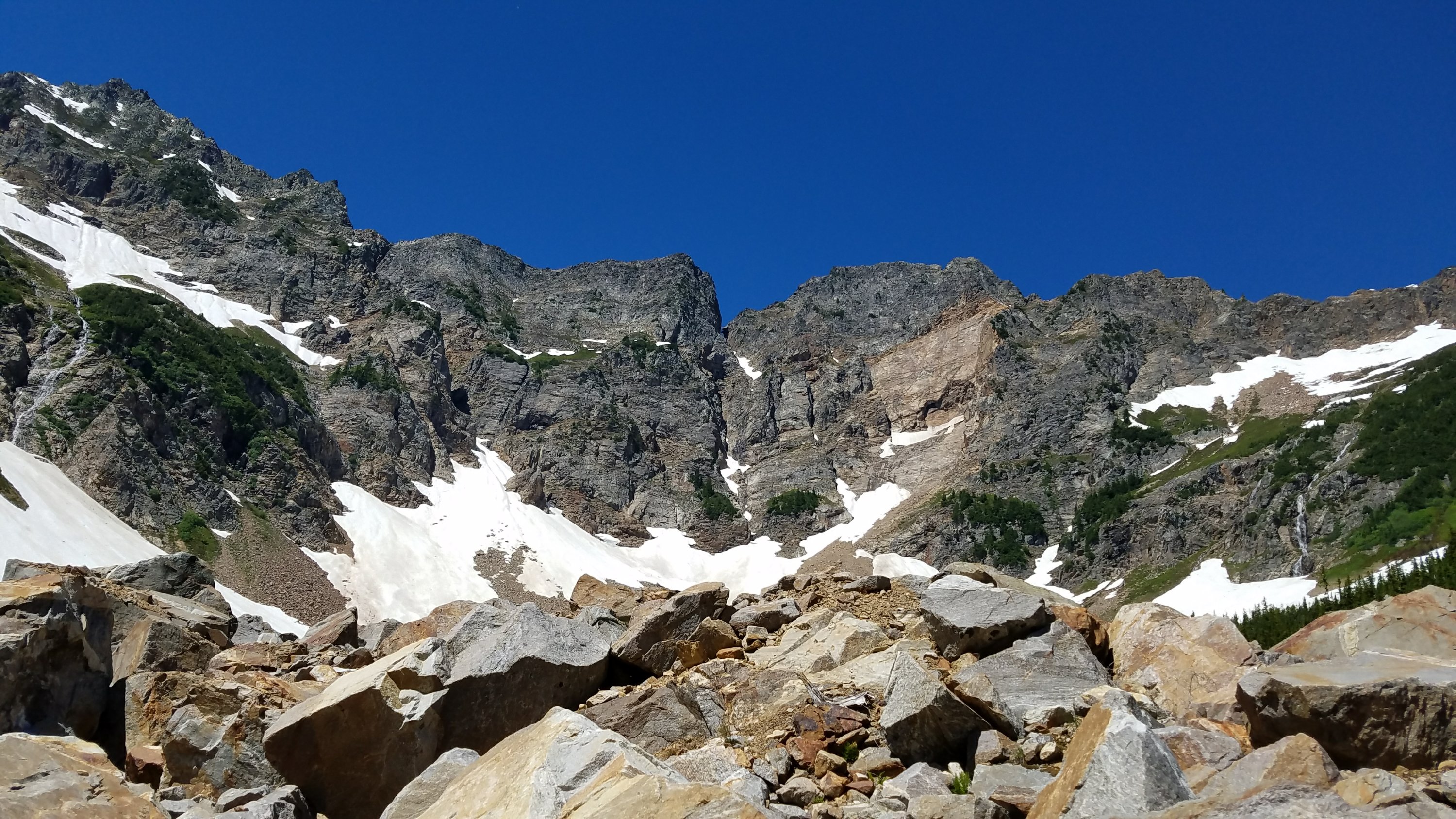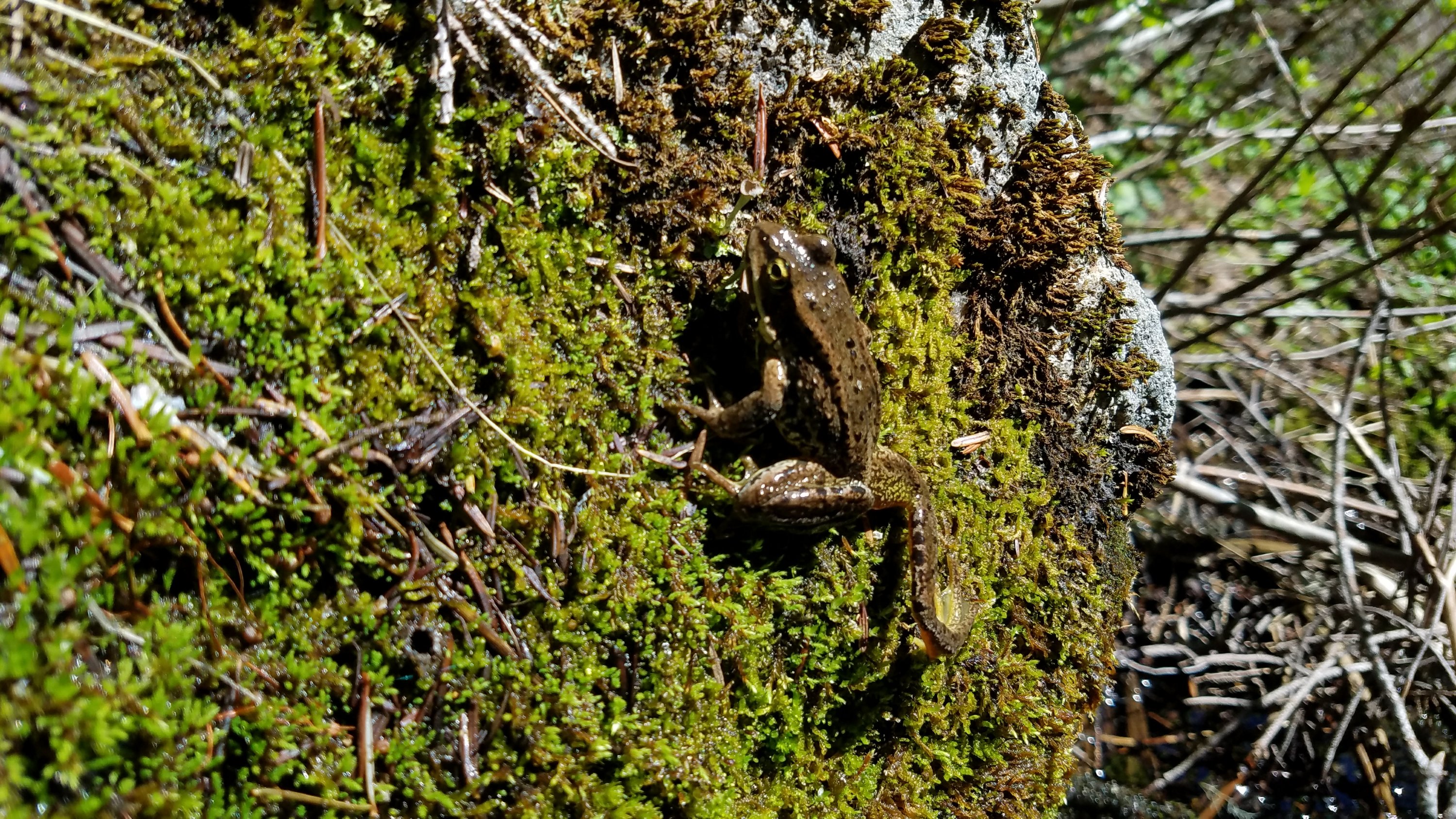 The surrounding mountains were stunning, with glaciers, pinnacles, and huge rock faces. They give the Rockies a run for their money.

On the gradual and wooded descent from Suiattle Pass, I could see magnificent Glacier Peak, at over 10,500′ high. It is one of many volcanic peaks in WA. The trail skirts around the west side of this prominent mountain, coming up next for the following 2 days. For today, I just had to put in my 20 miles, up and over this one pass.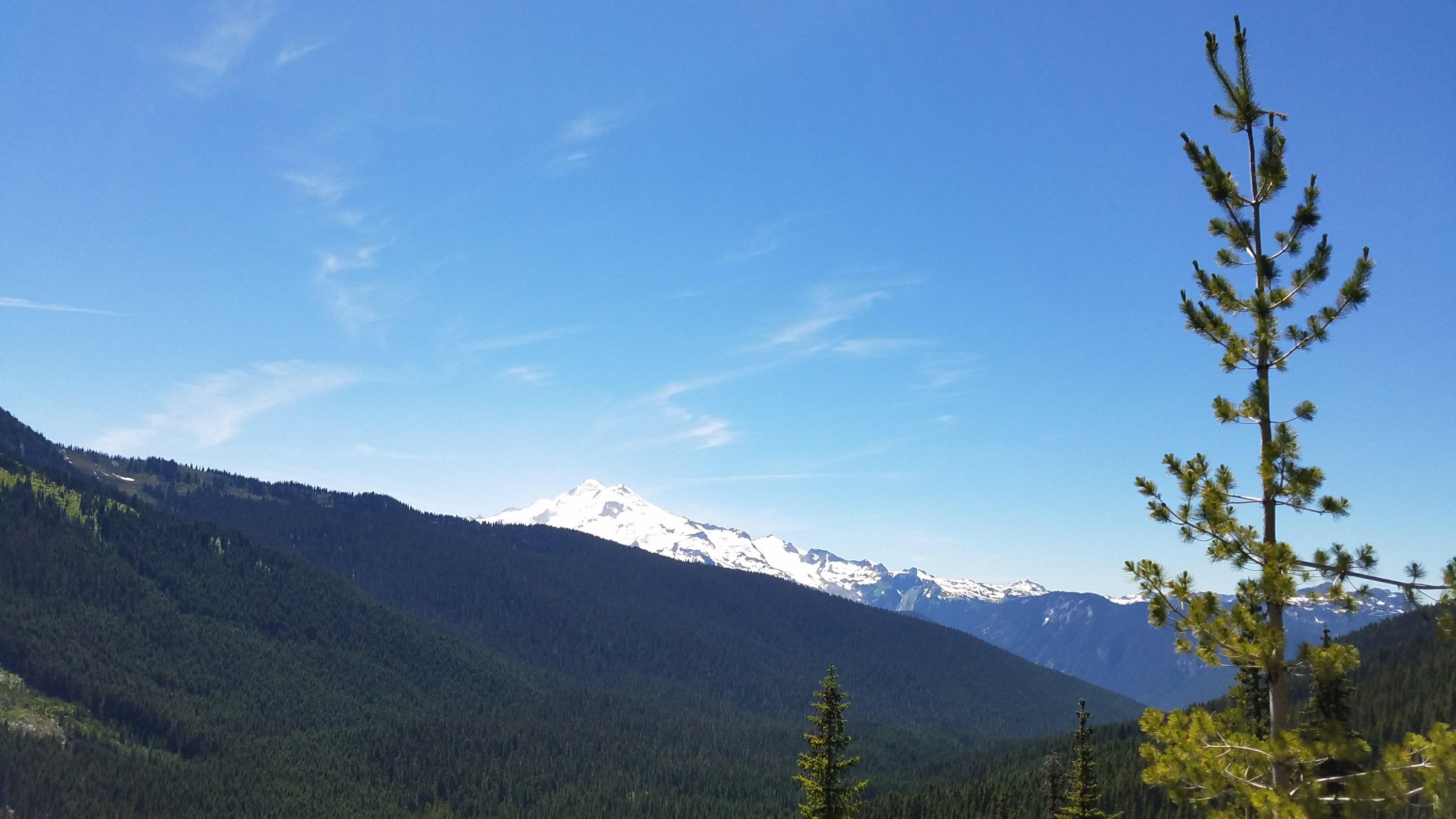 I was enjoying the soft and well-kept trail through the trees when I saw a shadow overhead. Some sort of falcon was above, clacking at me. I figured it must have a nest nearby, as it was clearly on the defensive. I know an angry bird when I see one! As a precaution, I raised my trekking poles above my head. Sure enough, it dive-bombed me…4 times! I've been bombed by many birds but never a bird of prey, not to mention the fastest bird on earth…it was a bit scary. I got out of there fast.
On a related note, Julia, the girl I met in Stehekin, has assumed the trail name of Skybird. She was describing a similar encounter to us just the other day. Some of the others thought she might be talking about the aggro grouse near Rocks Pass but no, she clarified it was a sky bird, not one of those ground birds. Thus, a trail name is born. And also, for those of you concerned about bears, so far the most dangerous animals on the trail have all been birds!
I hoped for no more close fly-overs for the day. I'd already had enough excitement. I did finally see people, though. One lone hiker and a couple, all hiking north. Then well after I had set up camp, Taylor, Jose, Skybird, Zeek, and Lucas all rolled through. They were doing a 26 mile day to camp near the river. I'm sure I will catch up tomorrow, as they are only 2 miles away. For the first night, I was camping alone. It was very quiet and a bit lonely but at least I could get some blogging done.