July 14th, 2018
Mm 2543 to Mica Lake mm 2521
Distance: 22 miles
It was another stunning day in the Cascades. This area has such raw, rugged beauty, it rivals all other places I have hiked. Today I did a whopping 8437 feet of ascent and 5794 of descent! It was huge day but the scenary gave me the energy to keep going. We were rewarded with an overnight at the frozen beauty Mica lake. It was the best day yet!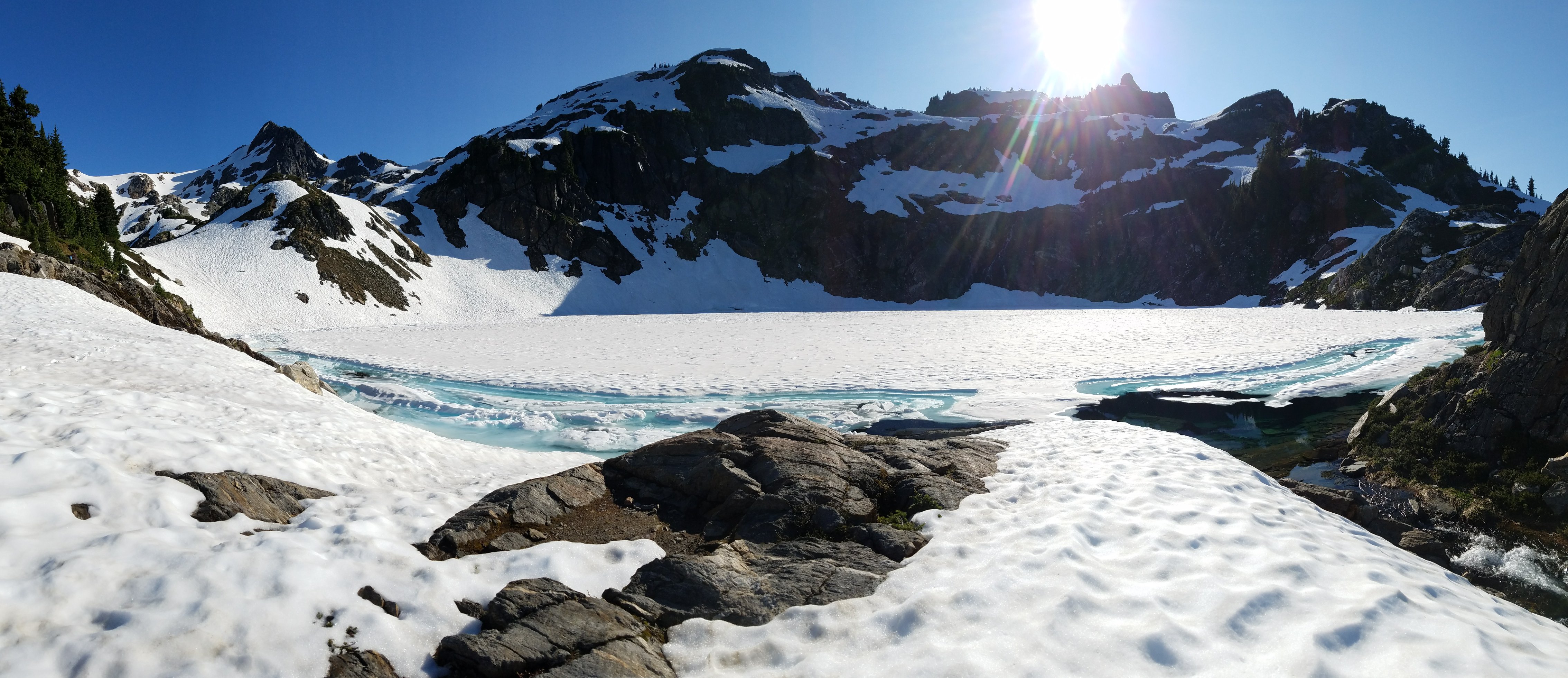 I woke up at 5 am and was on trail by 0615 am so that I could catch up with the 5 ahead of me. Sure enough, two were still at the campsite and another two I met taking a break at a stream. I felt energetic in the morning so I powered up the valley and first set of about 20 switchbacks. The trail passed through a section of amazing old-growth with giant cedars. WA forests are magical places.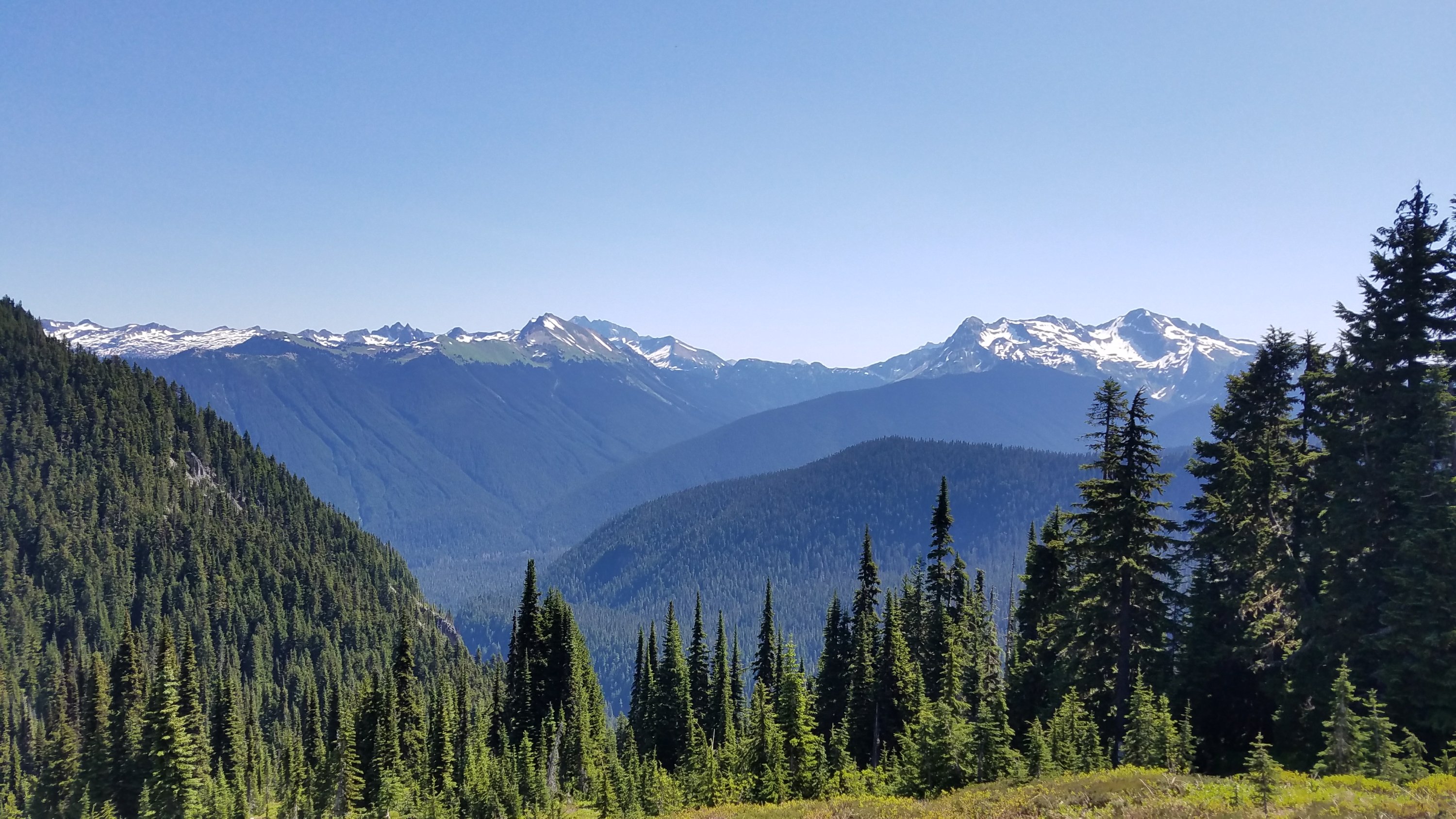 Looking back at Suiattle Pass from the day before. I love being able to see days into the past and future of my hiking.
I stopped to chat with a new SOBO, Marc. Then there was some more climbing and finally I stopped to have lunch at a stream coming down from the glaciers. Everyone else caught up and had lunch too. It was a very scenic spot with a cool breeze blowing down from the massive snow fields of Glacier Peak. As high as we were, it's still been very hot. Four days in a row of cloudless blue sky, going on 5. Is this really WA???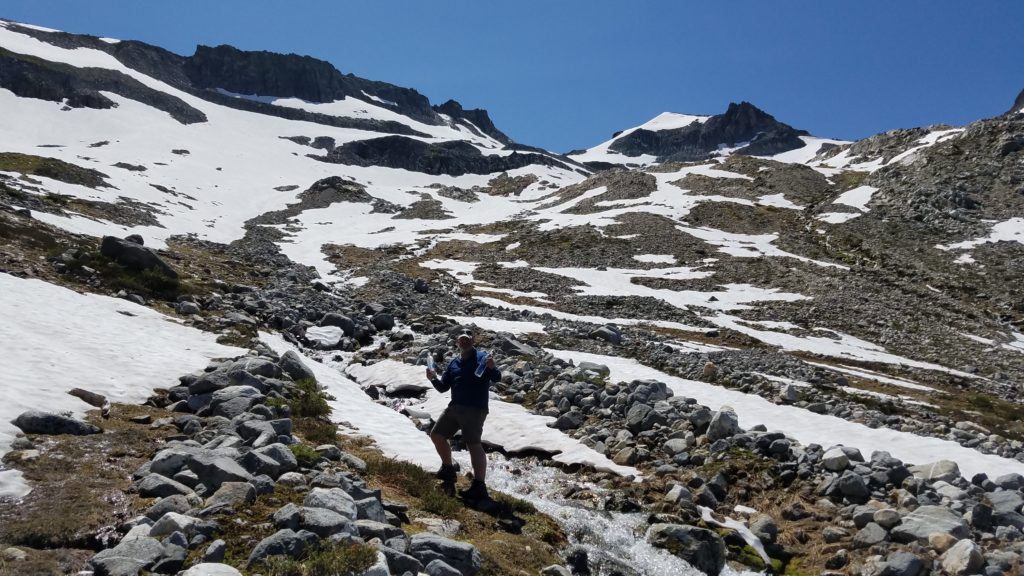 Glacial spring water anyone?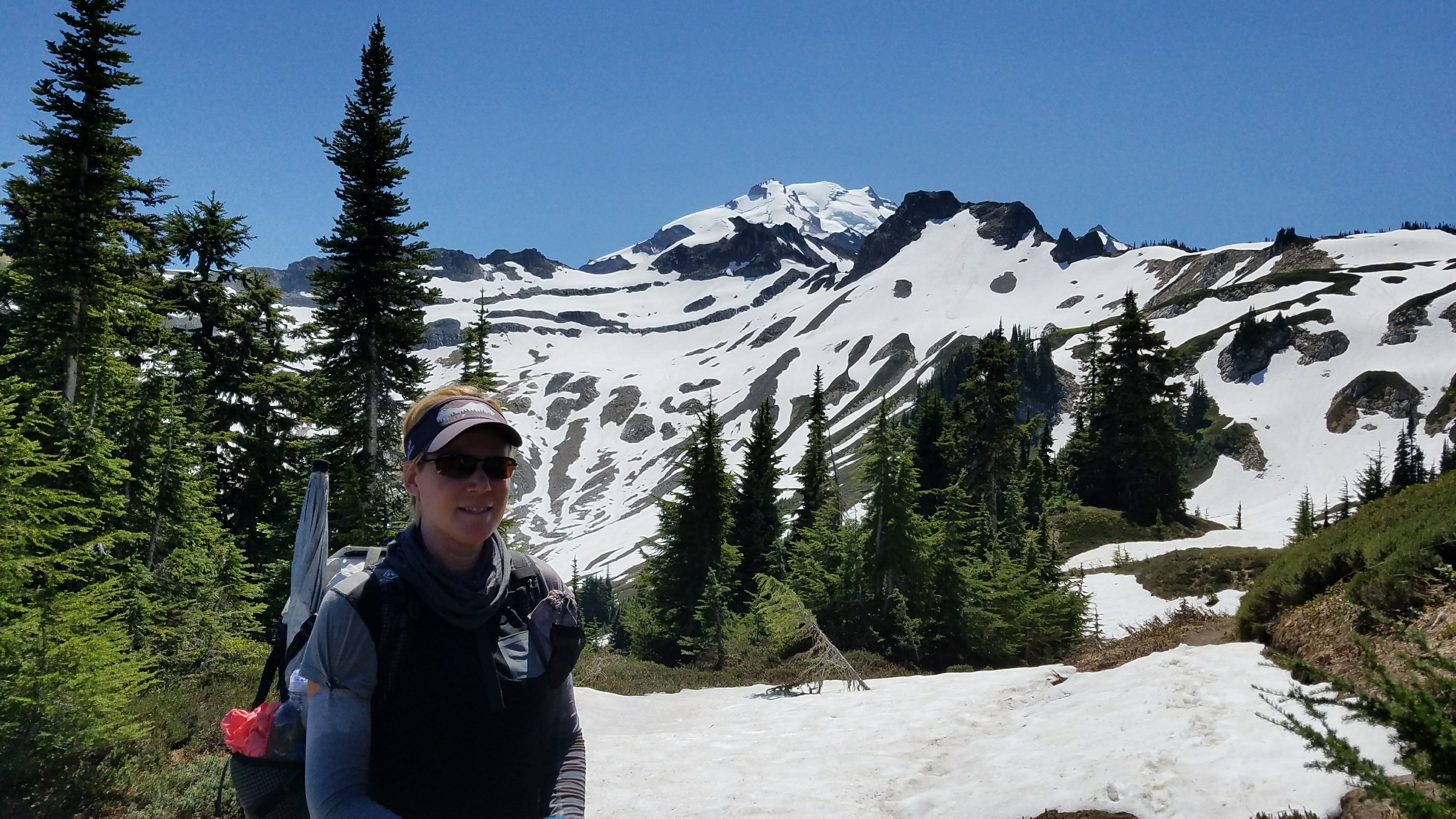 After the big climb was a 2000′ descent into another valley along the most thimble-berry-chocked trail, followed by a 2000′ ascent to the lake. To stay level or follow the ridgelines would involve crossing glaciers, so down and up we had to go. I put on my upbeat playlist for the final climb and was surprised at my energy. I was the first one up, besides Lucas, who had been ahead of the rest of us all day.
There were 7 of us planning to stay at the lake and we found the area mostly covered in snow. I wasn't worried with my small tent. Some creative pitching found me perched above a rock overlooking the lake. Next to my campsite overlooking Mt Cook, this was the most epic campsite yet. Straight out of an adventure magazine.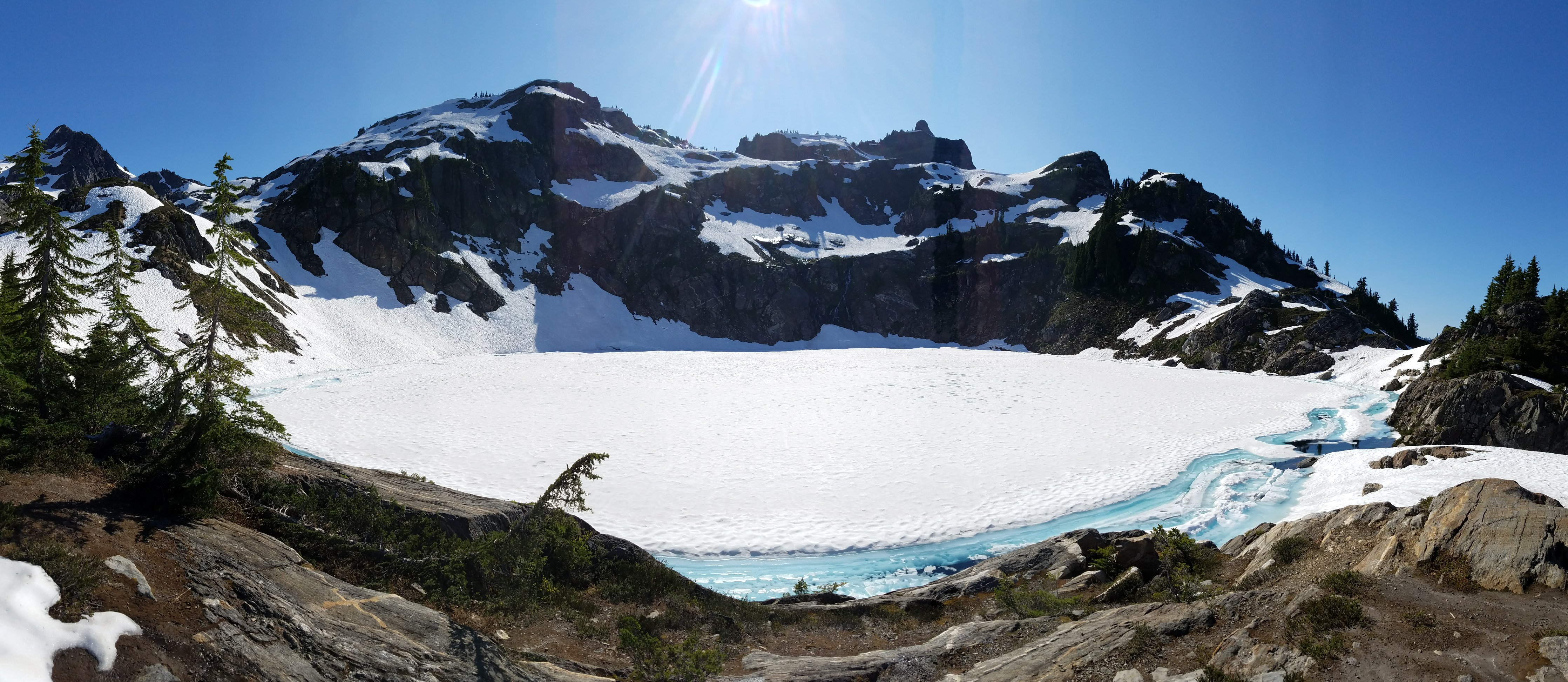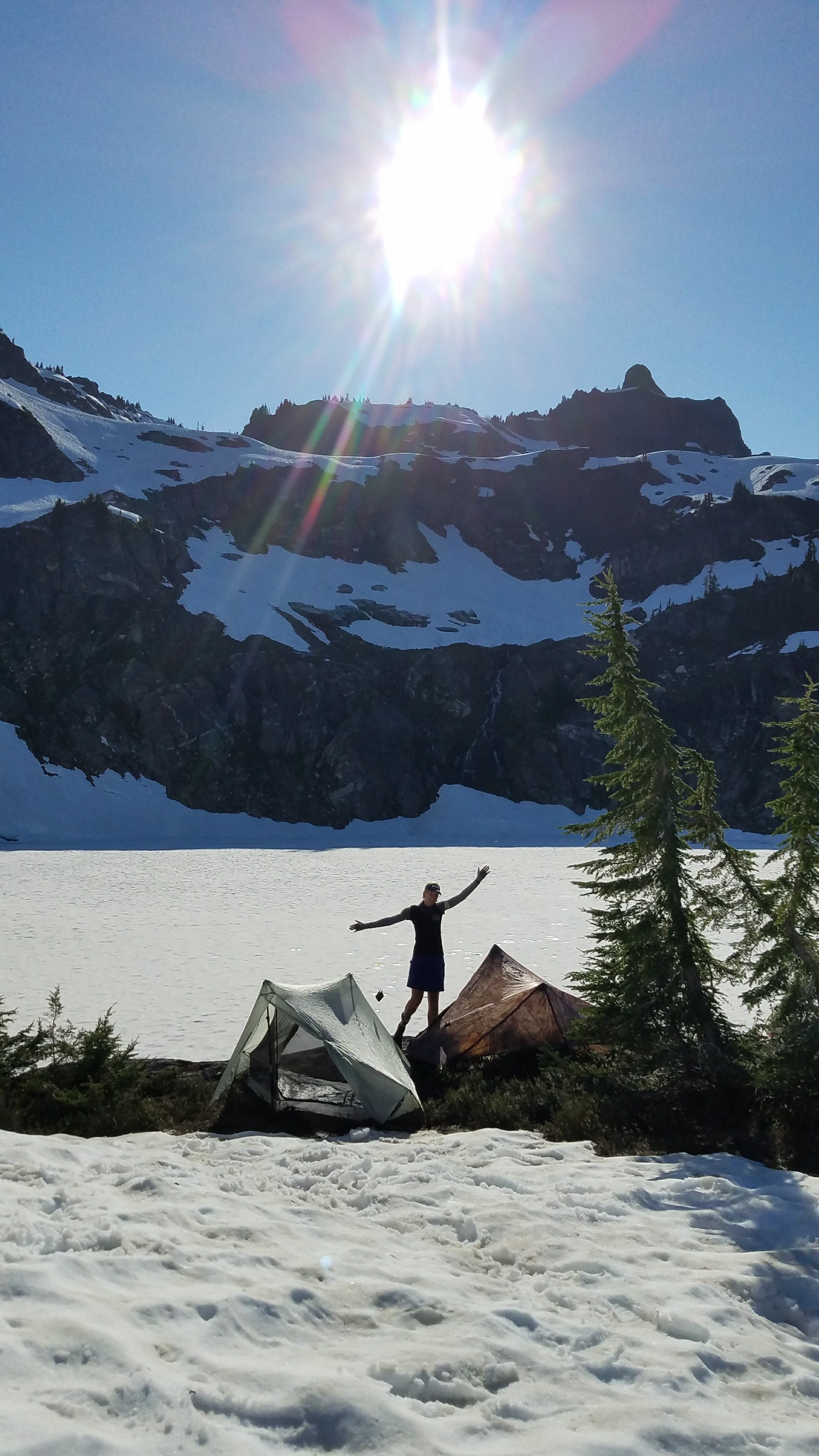 The others all found spots, with Skybird's tent touching mine and providing a perfect tie-out point. She is from Oregon, so we have representation from all states along the PCT (Taylor-WA and Jose-CA). Zeek is from Canada and Jose originally from Mexico, so we also have both borders covered. Lucas is Swiss, so that covers our European representation. I'm just along for the ride, I guess.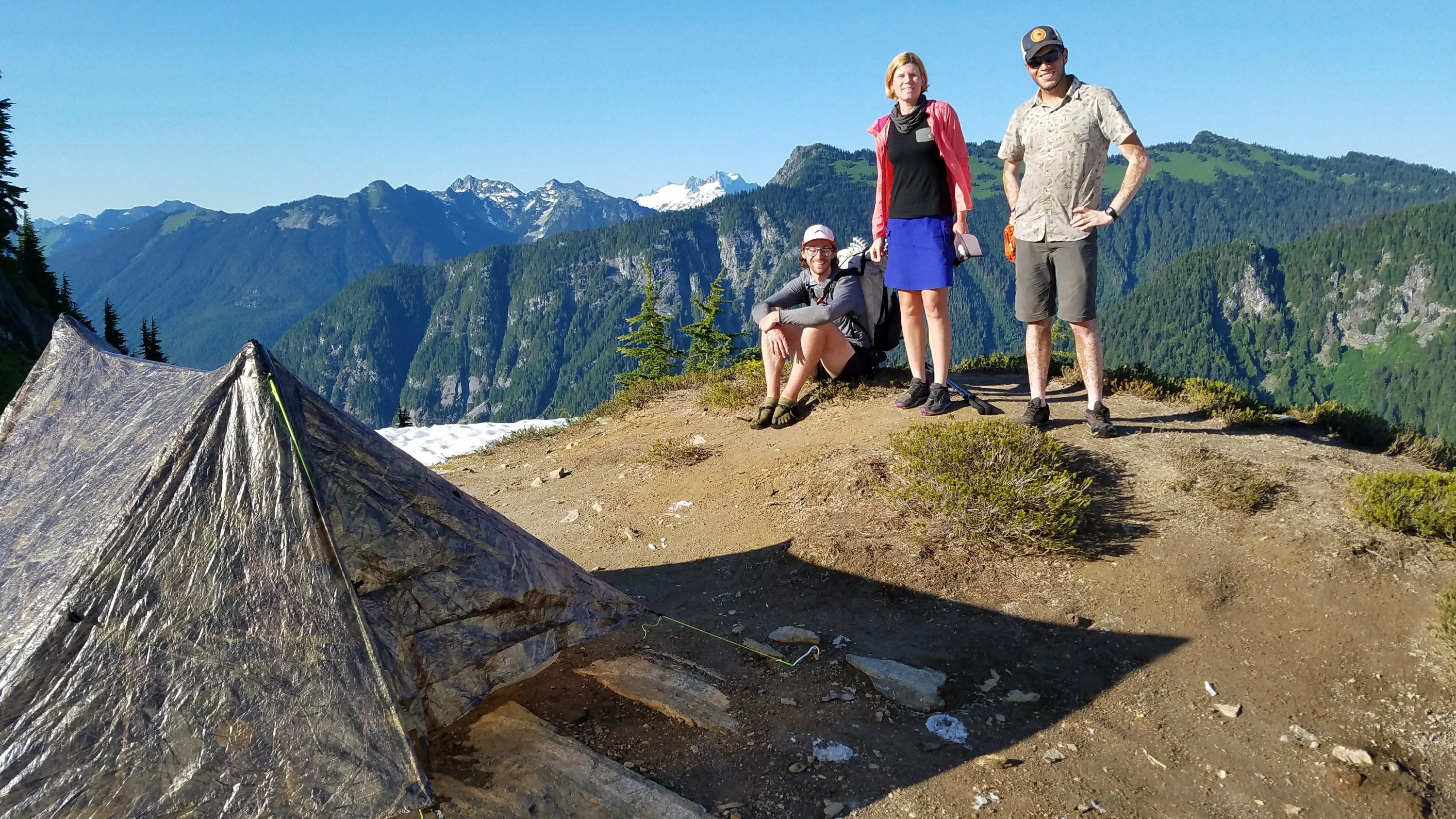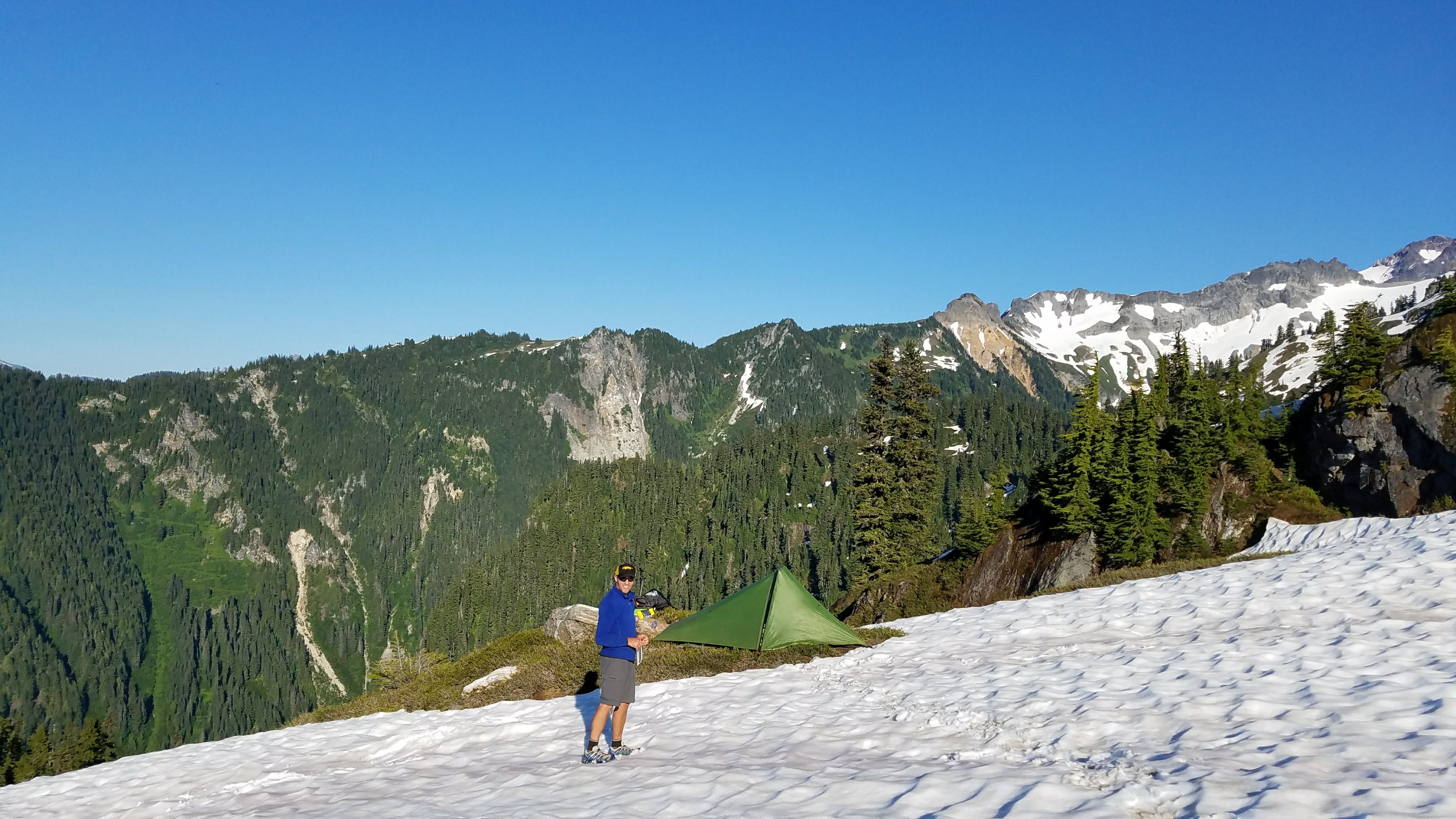 It's such a great group and I am relieved to have company to go over some of the more hairy stretches coming up. There will be a lot of snow to negotiate in the next days.
But for this night, we got to relax around the lake. I soaked my sore feet while I collected water. There were mentions of swimming but without a hot tub to warm up in, I am not getting in ice water again. No one else got up the courage either. We hung out until dark and the first stars (planets) appeared on the horizon.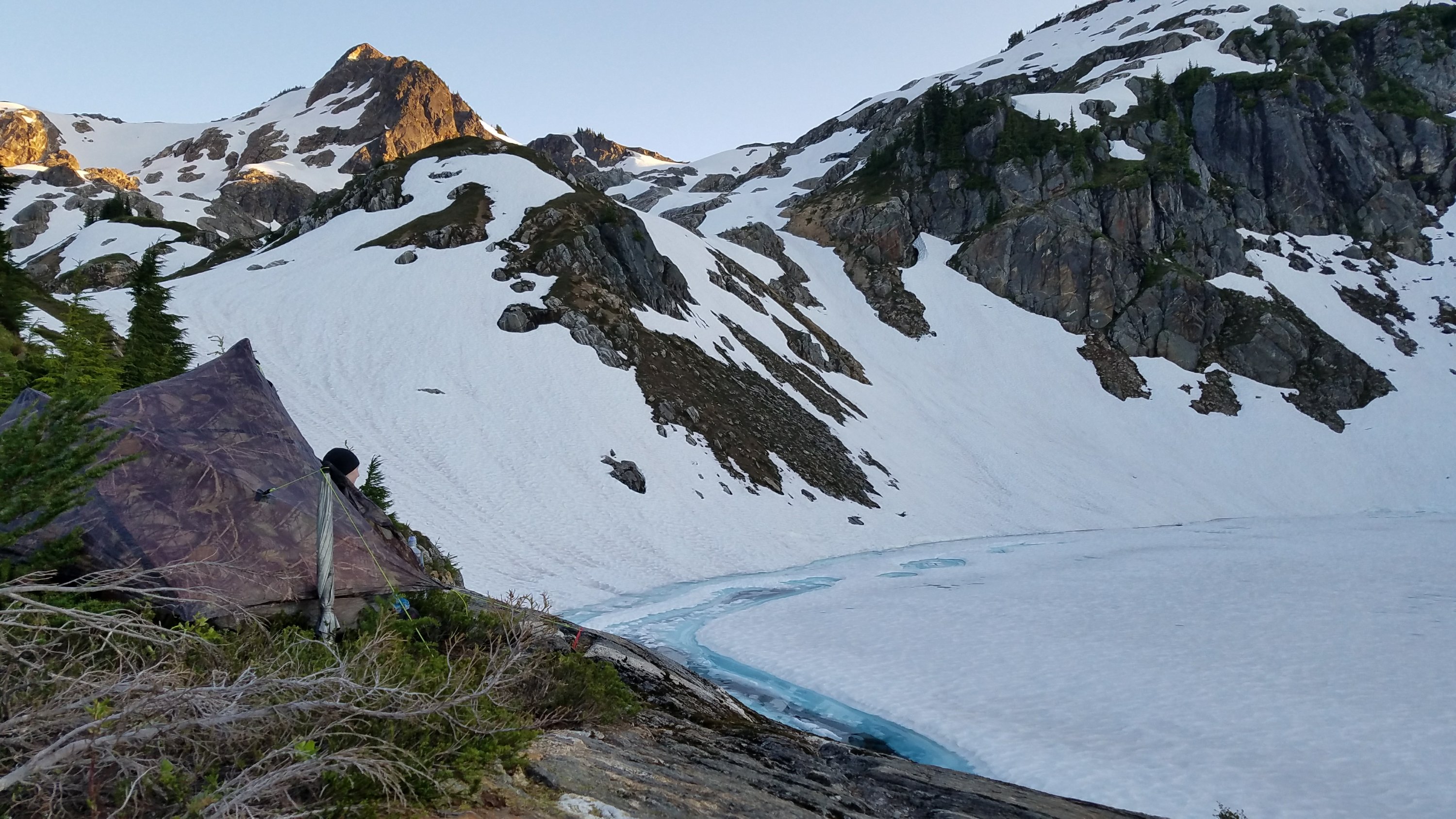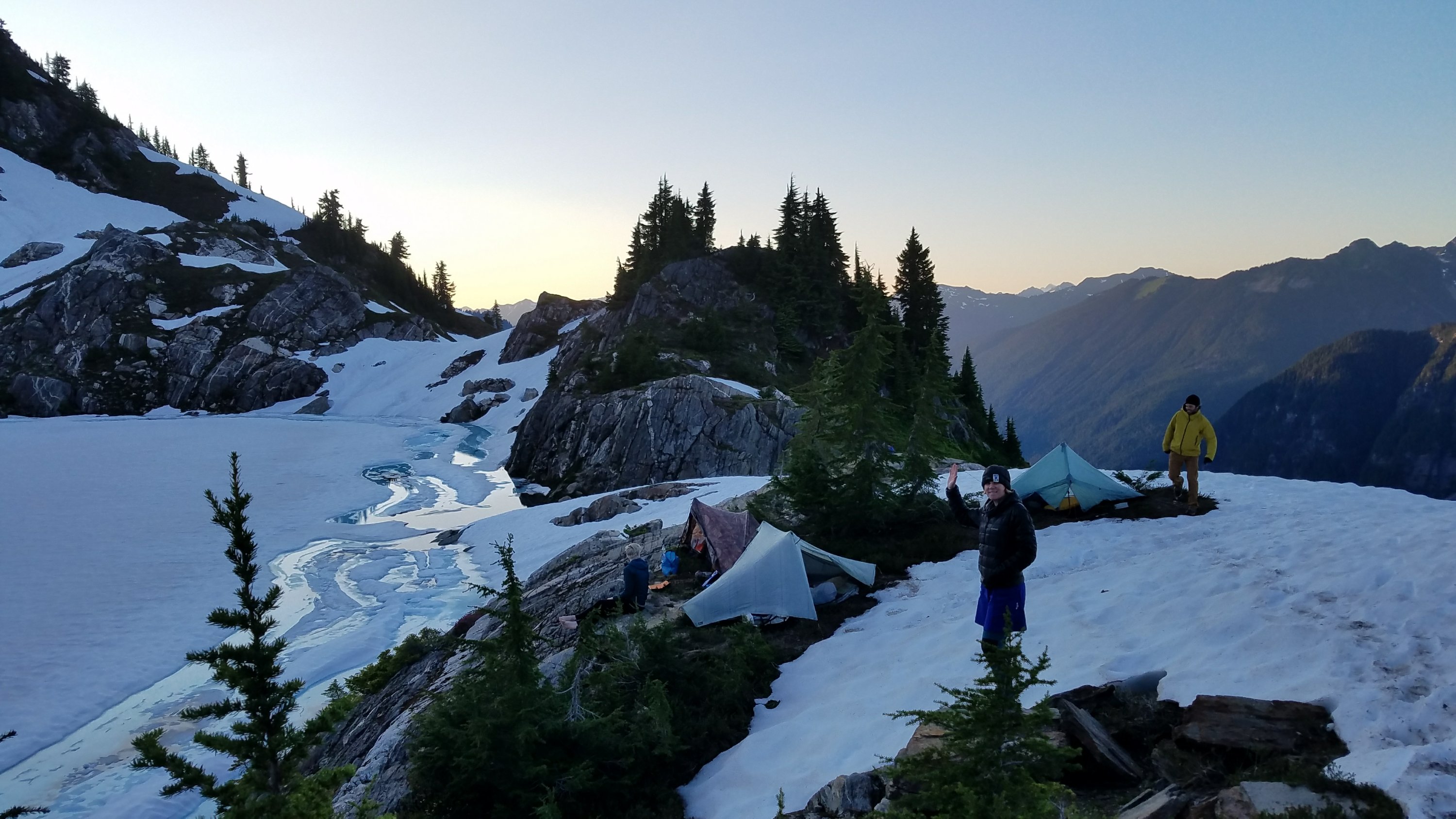 With my view from my tent, I was able to glance at the lake and the overhead stars whenever I woke during the night. I felt like I was camping in Antarctica. Most surprisingly, even though we were surrounded by a frozen wonderland, it was pretty warm throughout the night. What a magical place.