February 8th
St Arnaud (km1980) – Upper Travers Hut (km2009.5)
Mileage: 18.3mi/29.5km
As usual, thoughts of things I needed to do woke me up early…5 am! Eating was high on my list. I wanted to reduce some of the food I had to carry on this next leg. I also needed to upload pictures and post about 4 days worth of blogs. I stayed in the cabin right up until checkout time at 10 am, then finally hit the trail.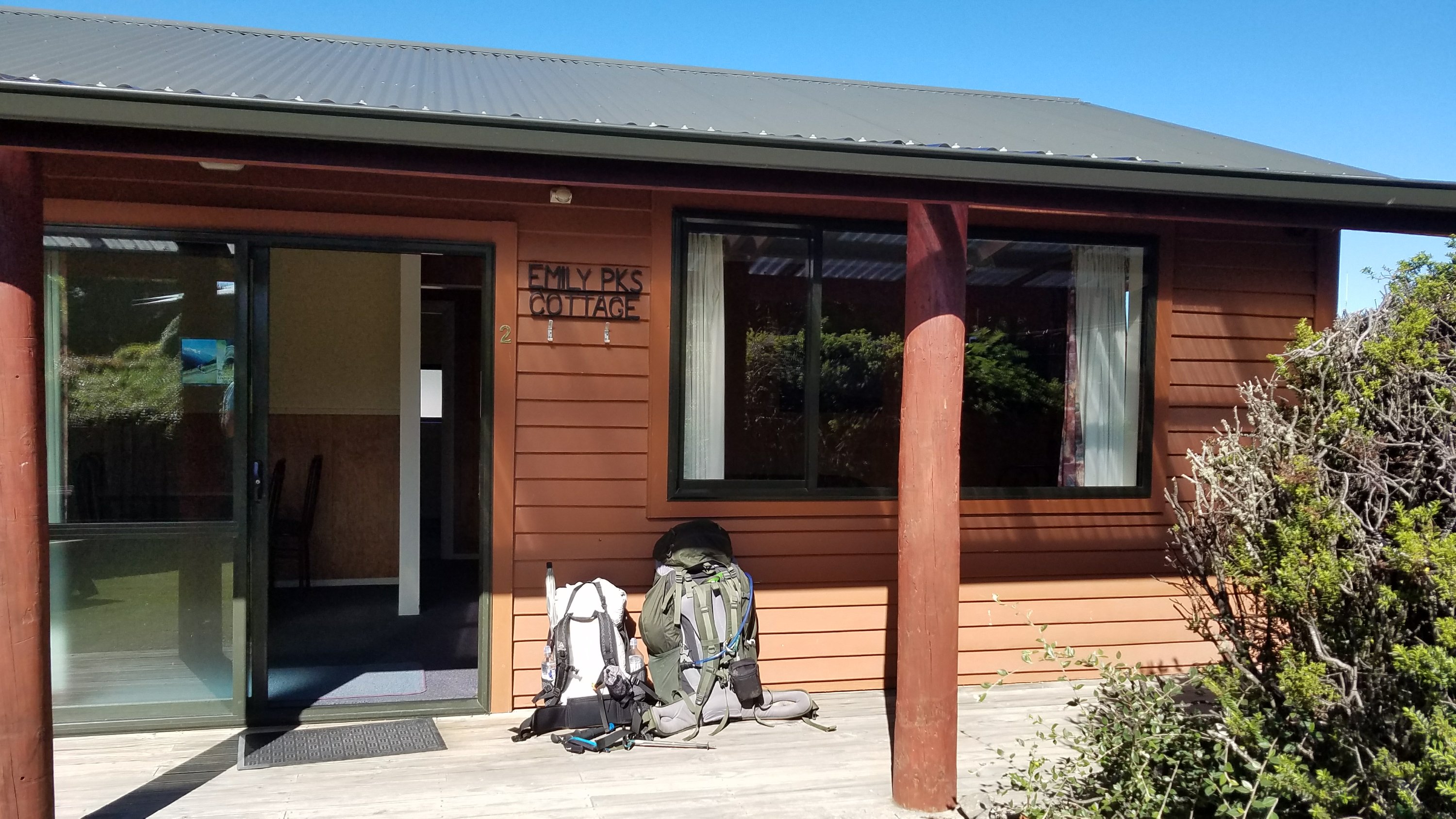 Look at my pack next to Magnus's…he's a big guy!
It started right out the back of the property and wound down behind the town to Lake Rotoiti.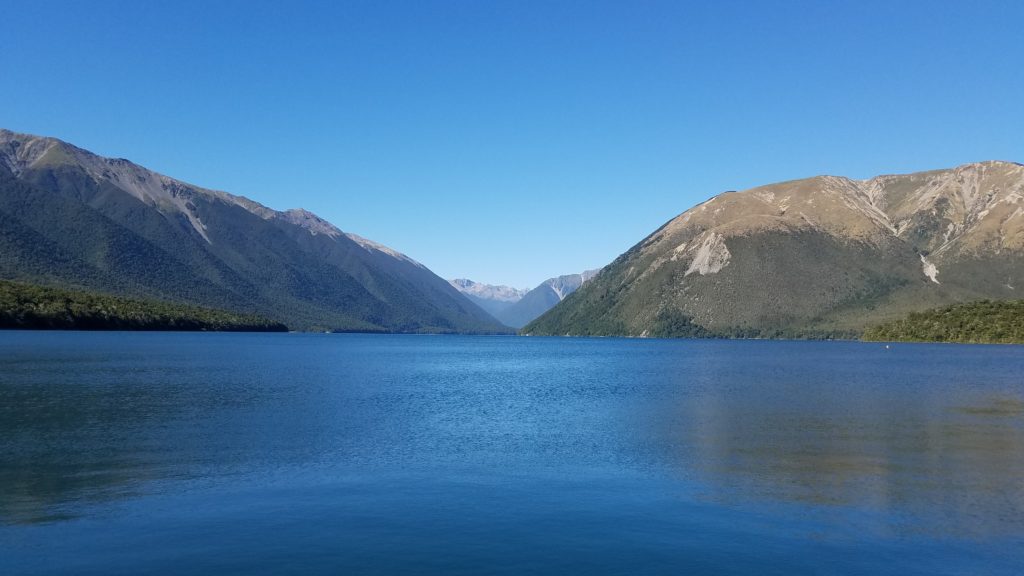 Looking up the lake and valley that the trail follows was pretty awe-inspiring. Then it was easy cruising along the lake on a well-maintained track all the way to Lakehead hut.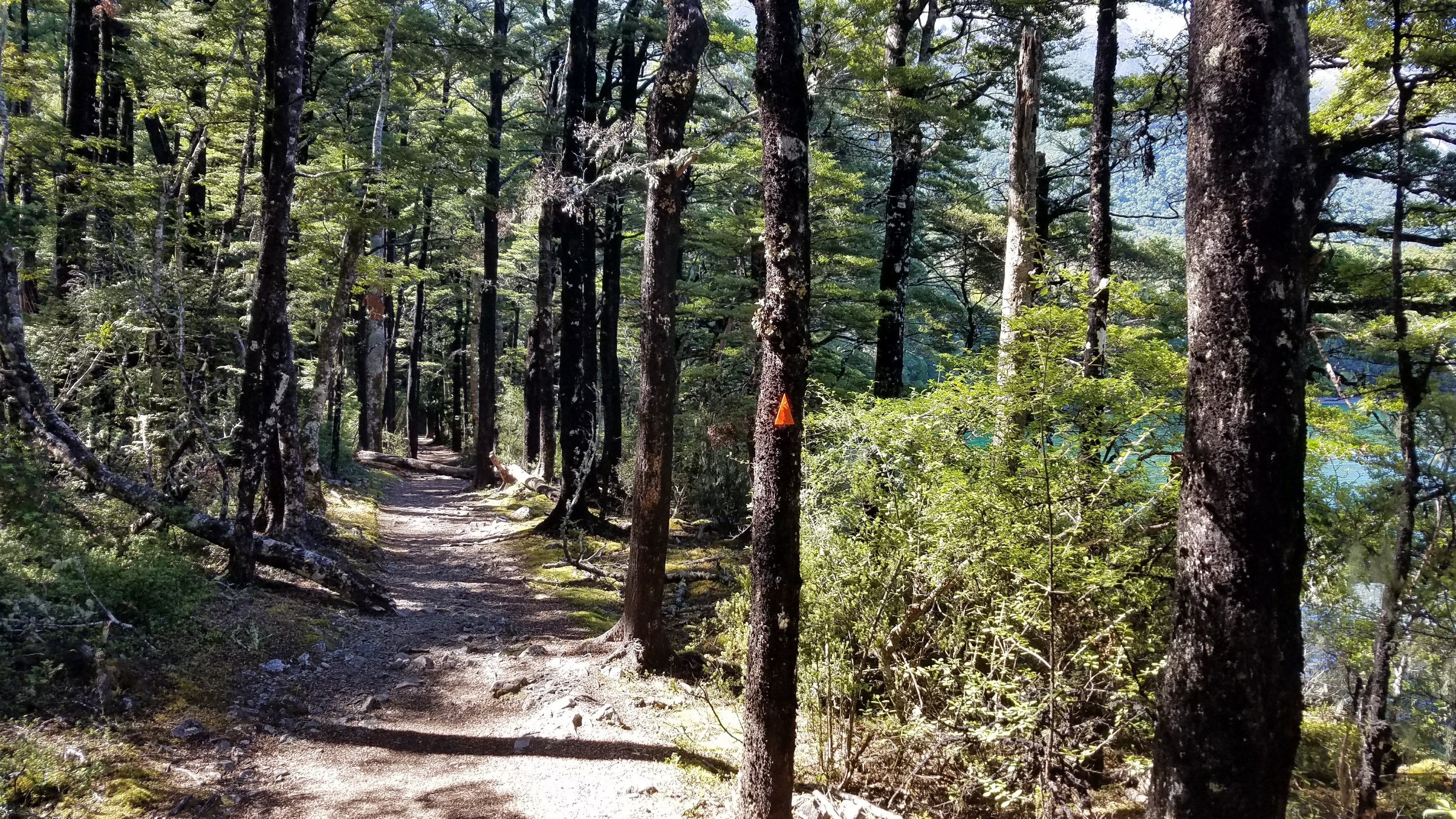 I had lunch there, then went up through open valleys with views of all the surrounding mountains.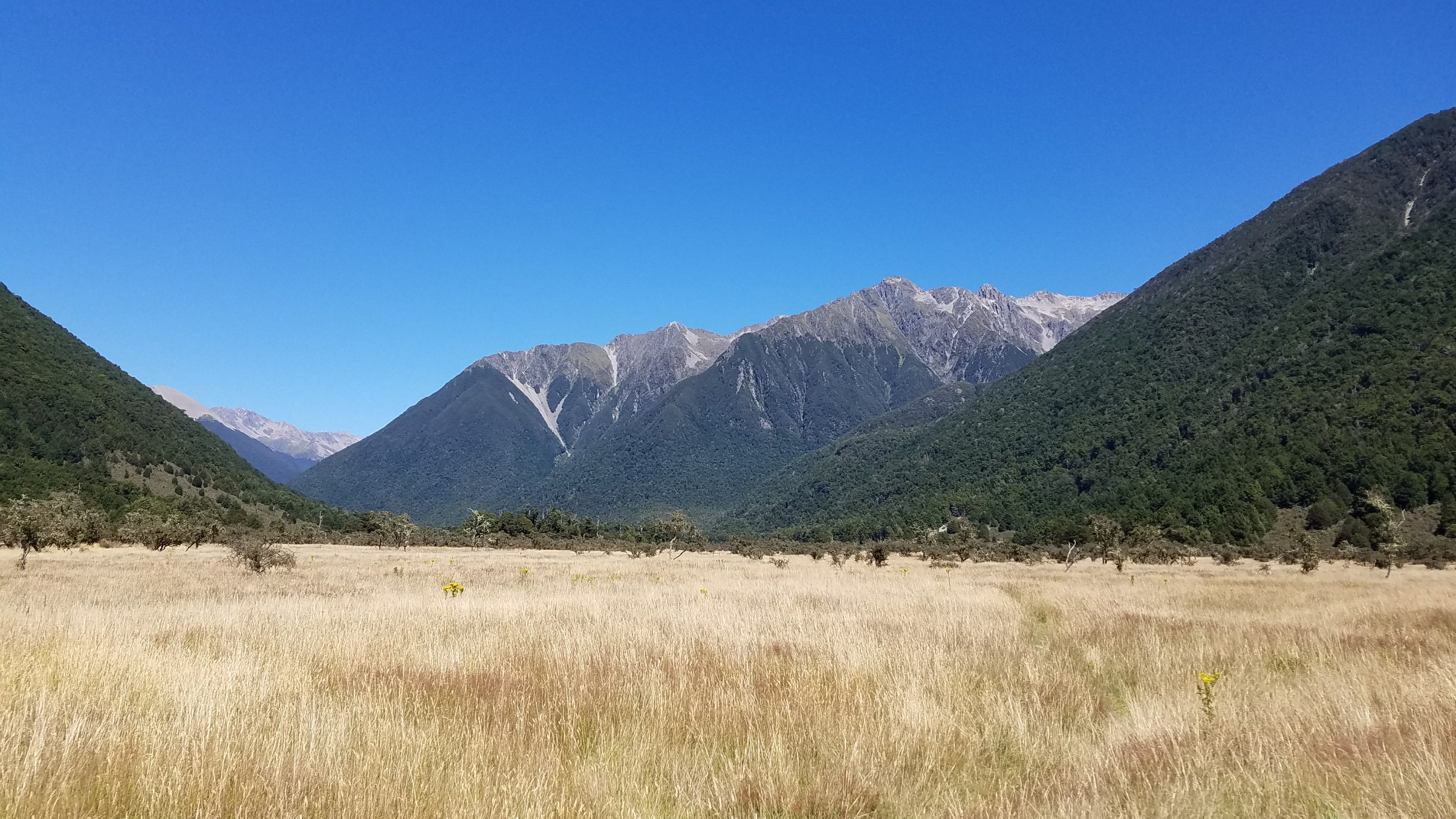 This part was so enjoyable. Later, the trail went into the forests along the river, where the going was slower given all the roots and steady climbing.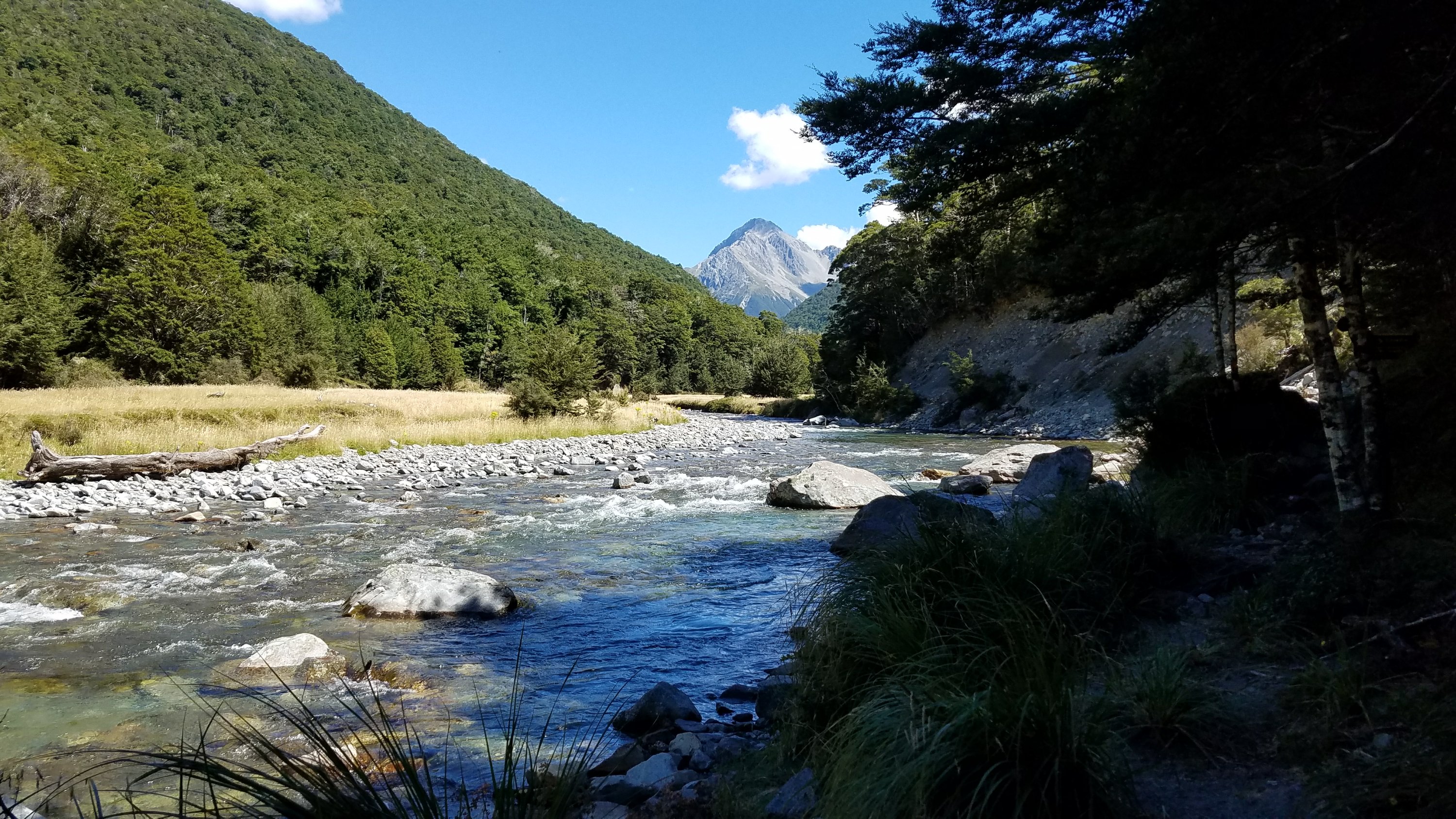 Mt. Travers in the distance, which I would pass the next morning.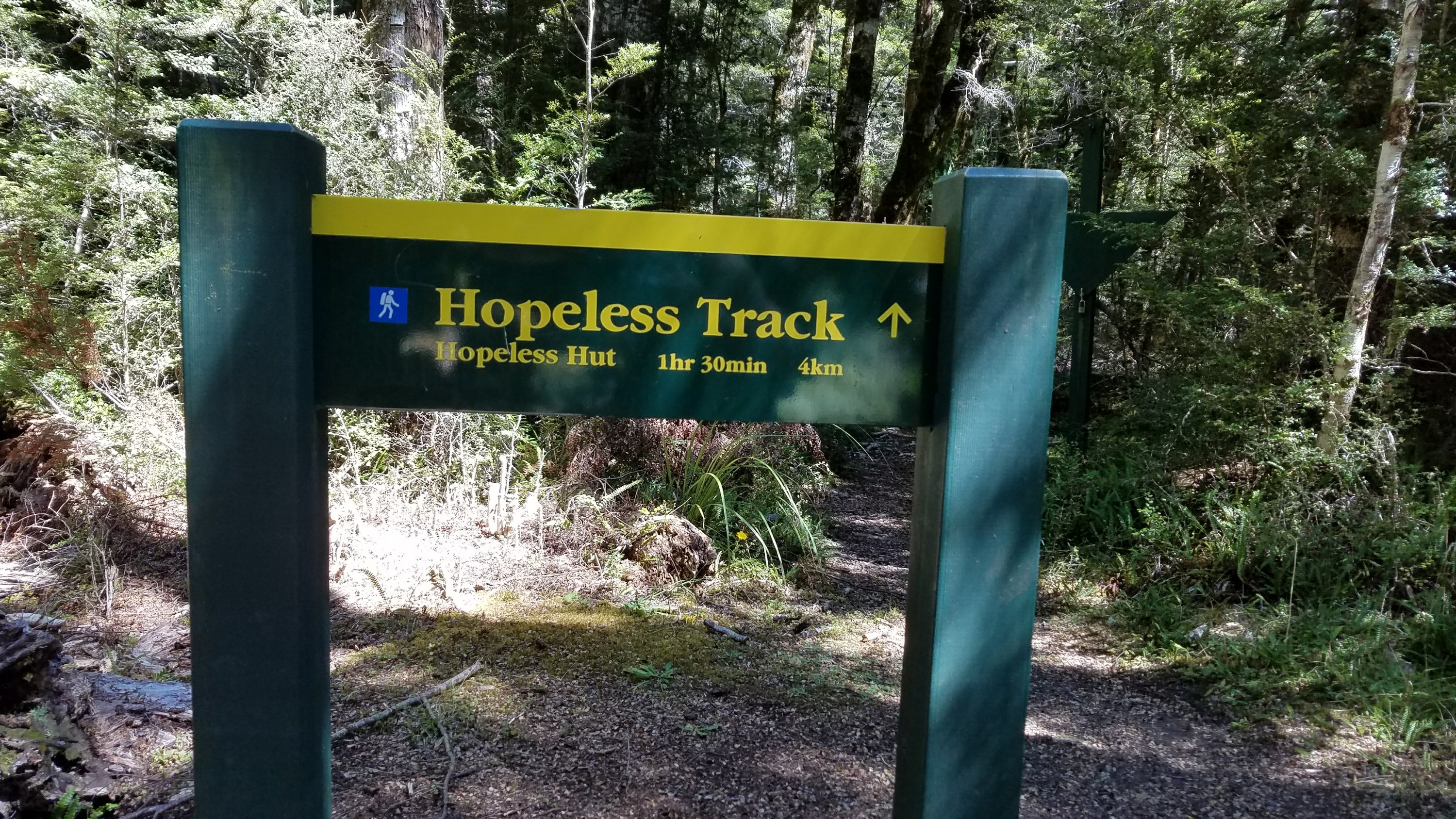 When I've lost all hope, I'll come back to this track and live out my days at Hopeless hut.
Along this section, I passed the 2000 km mark. Only 1000 km more to go!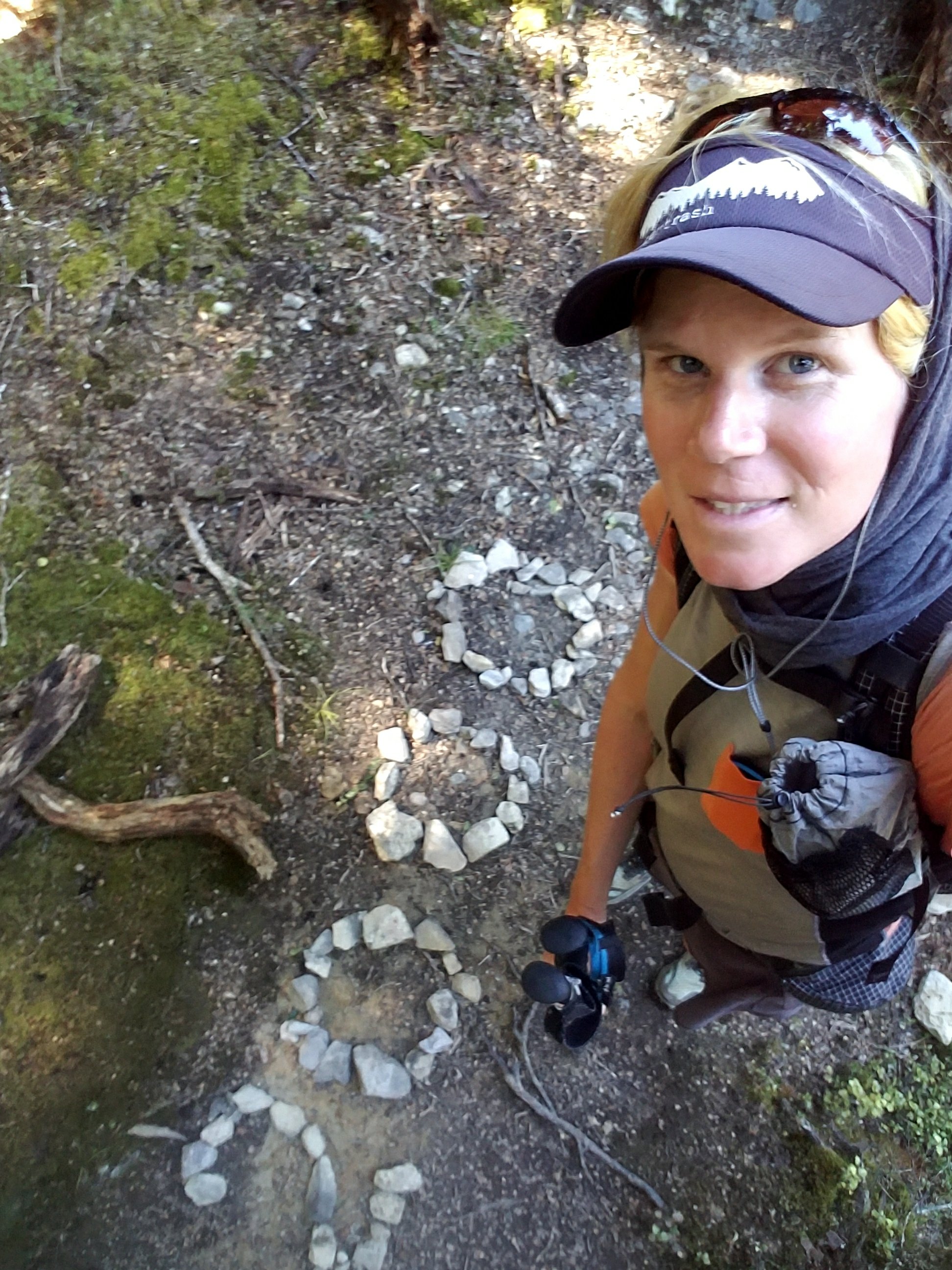 I didn't even stop at the second hut, just wanting to get to the 3rd. I also had to do a side trip to Travers Falls, which was nice. Too bad it was so late in the day and shady, as it was a great swimming hole.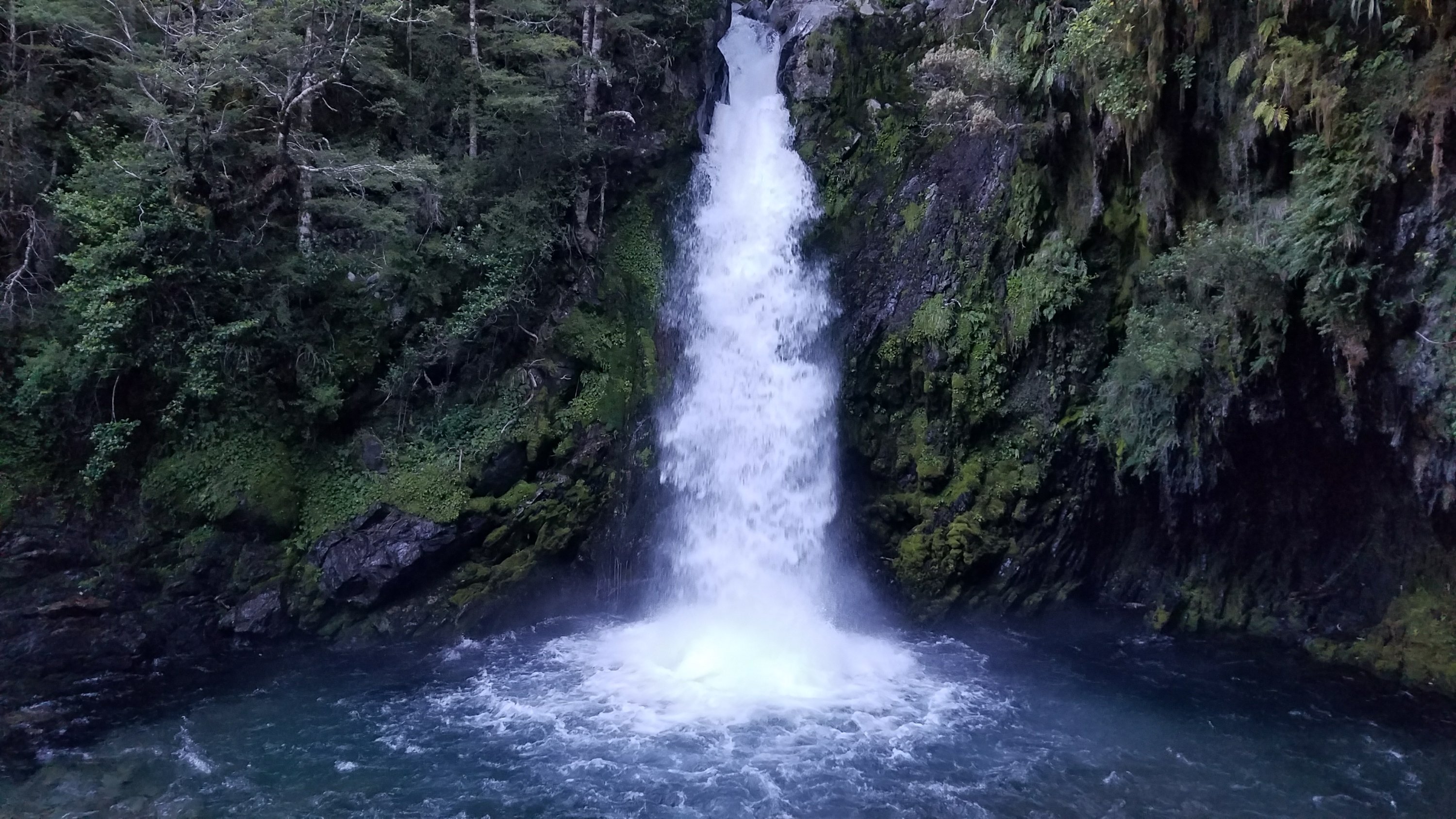 The last 5 kms dragged but finally I made it to Upper Travers hut around 6:30 pm. The hut was already half-full so I quickly set up my gear and began cooking. I was ready for bed early.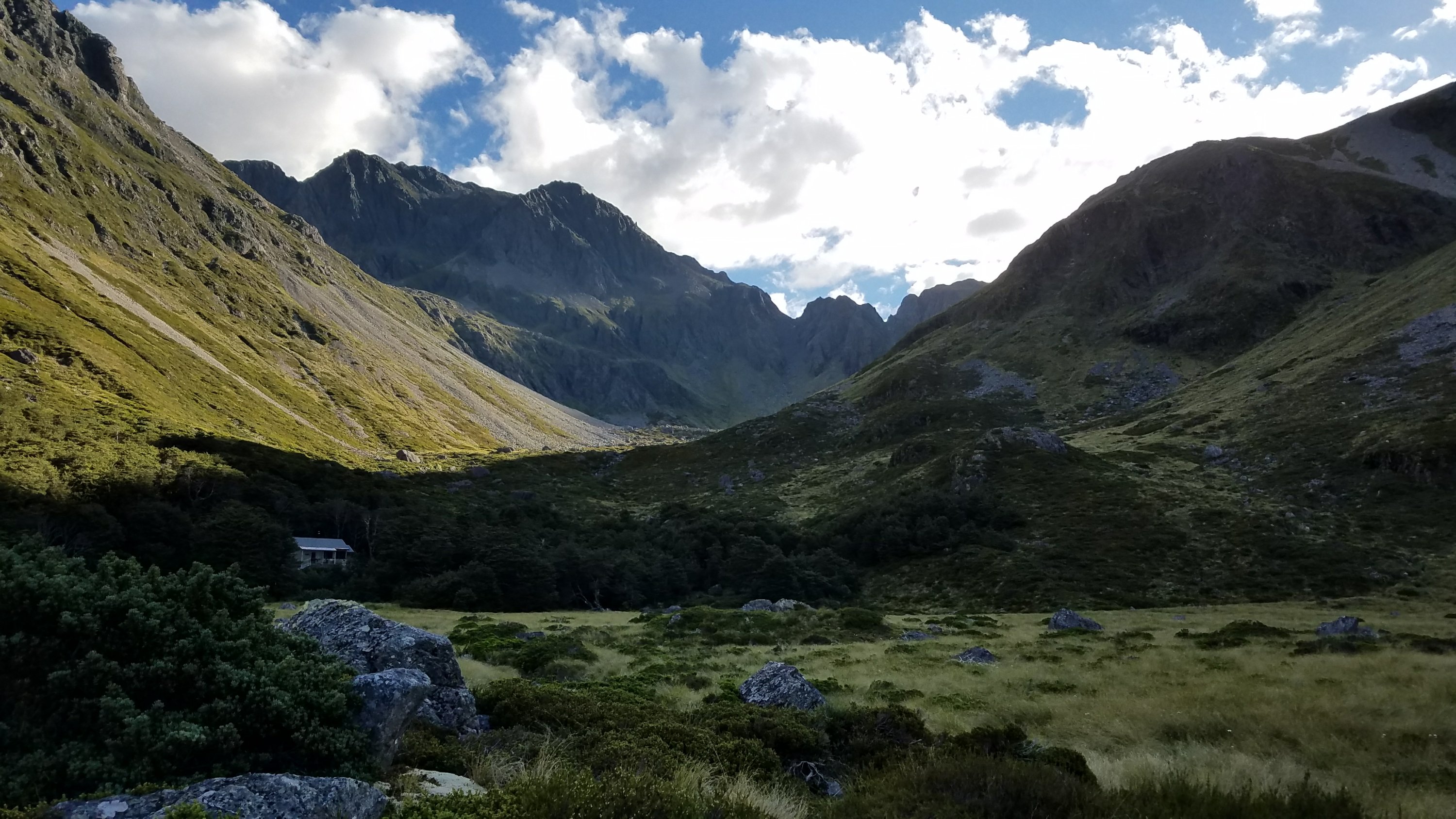 The hut is off to the left.
Before it even got dark, I knew I was going to be in need of my earplugs for the first time. Several people were already snoring and a group of 3 had arrived late around 8:30 pm, appearing as though they would be up pretty late. The large hut had capacity for 28 and there were at least 20 people…I couldn't even get a full count. Just a few too many people for me. In case you hadn't realized, I'm not keen on being around large groups of people…which is why I go into the wilderness a lot. At least there were 2 separate sleeping areas apart from the dining area, fully enclosed. I was asleep not long after lights out, so it was all good.