February 6th
Tarn Hut (km1917) – Hunters Hut (km1941)
Mileage: 15mi/24km
Well, I got one perfect day in the Richmond Range, so I am a most happy and grateful camper. It looked like it might be another mixed bag when I set off from the hut at 7:40 am. I was flying solo, as everyone else was taking different routes or paces. The wind was still a bit strong and it was partly cloudy. A short climb warmed me up right away.
The route called for a descent into the Wairoa River valley, then following the river up to the headwaters below the red hills, then a traverse over another alpine section.
I made it down to the river in 2 hours. The trail wound down through beech forest and most noticeable were all the stinging insects. There were many bees, wasps, and/or hornets…I'm not sure which. And there were many bait stations set out for wasps along the trail. Most seemed empty, so I'm not sure what the aim is. I was worried about getting stung but managed to slip by. This has actually been a feature of the whole range but this seemed to be one of the worst spots.
Along the river, the fun really began. First, it was the most beautiful river. Crystal clear water and polished round stones lined the bed. It looked like a river from a theme park, artificially colored to make it appear pristine. But almost all the rivers on the SI look like this.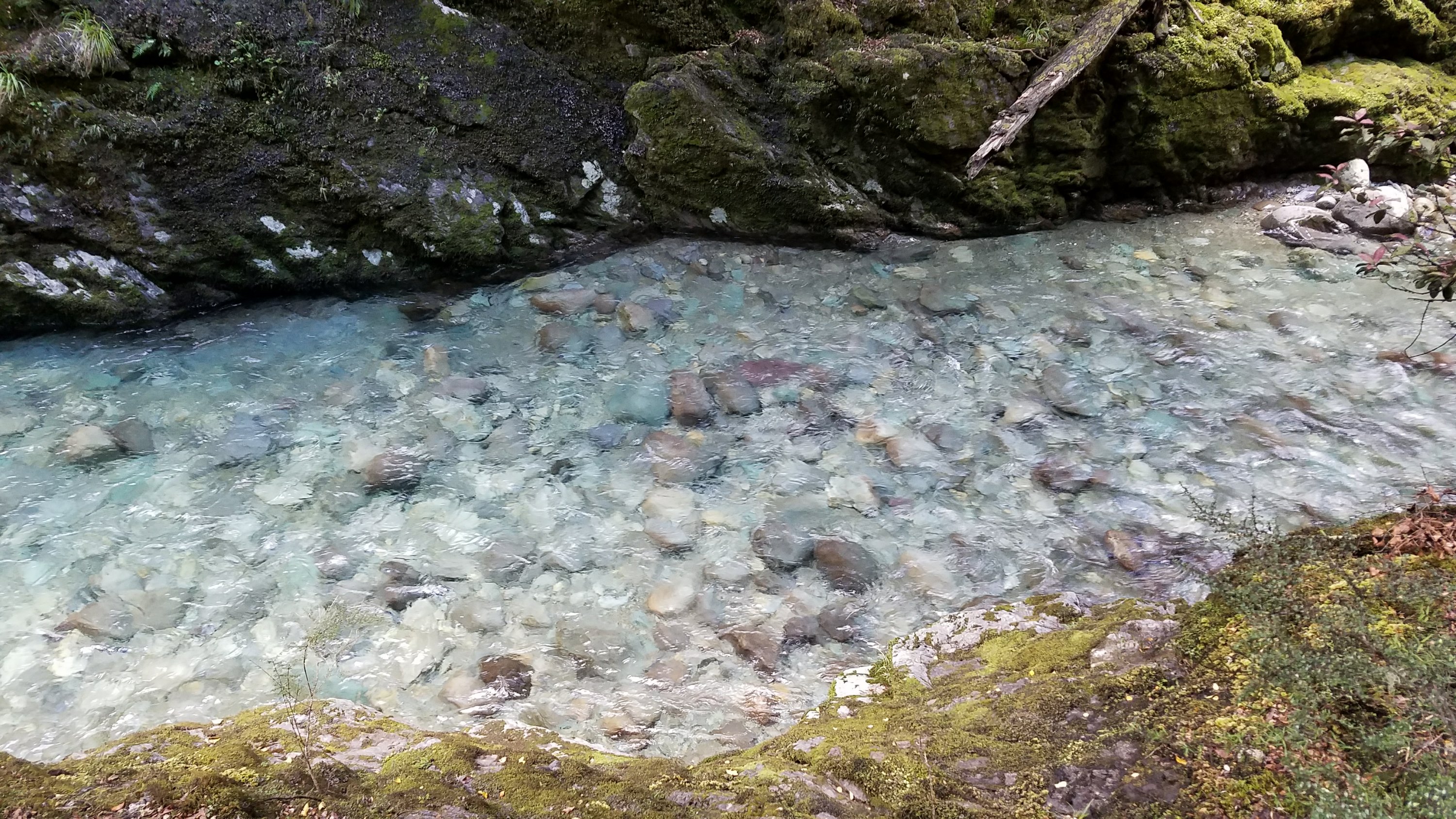 There were also many waterfalls and pools that just screamed to be jumped into. There was a swingbridge just before Mid Wairoa Hut but then 8 river crossings where the case was clear: wet shoes. I didn't mind, in fact, I did stop to take a swim, stripping down to my underwear but still wearing my shoes…that was a look. The water was so cold that swim is probably not the correct term. More like dunk, gasp!, GET OUT NOW! I shivered for half an hour afterwards, even though I was sitting in the sun.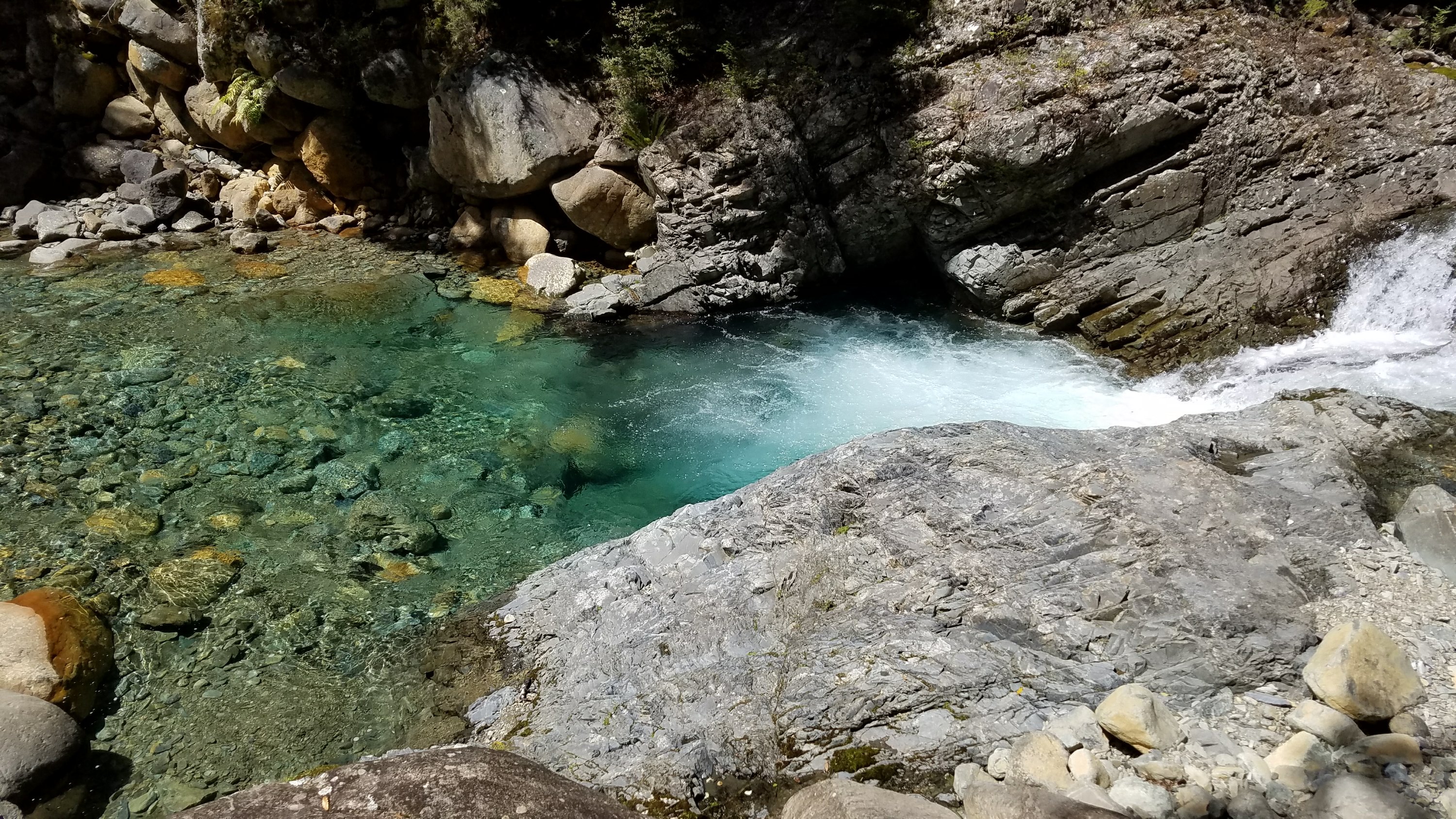 My 'swimming' hole…if only it was steaming hot.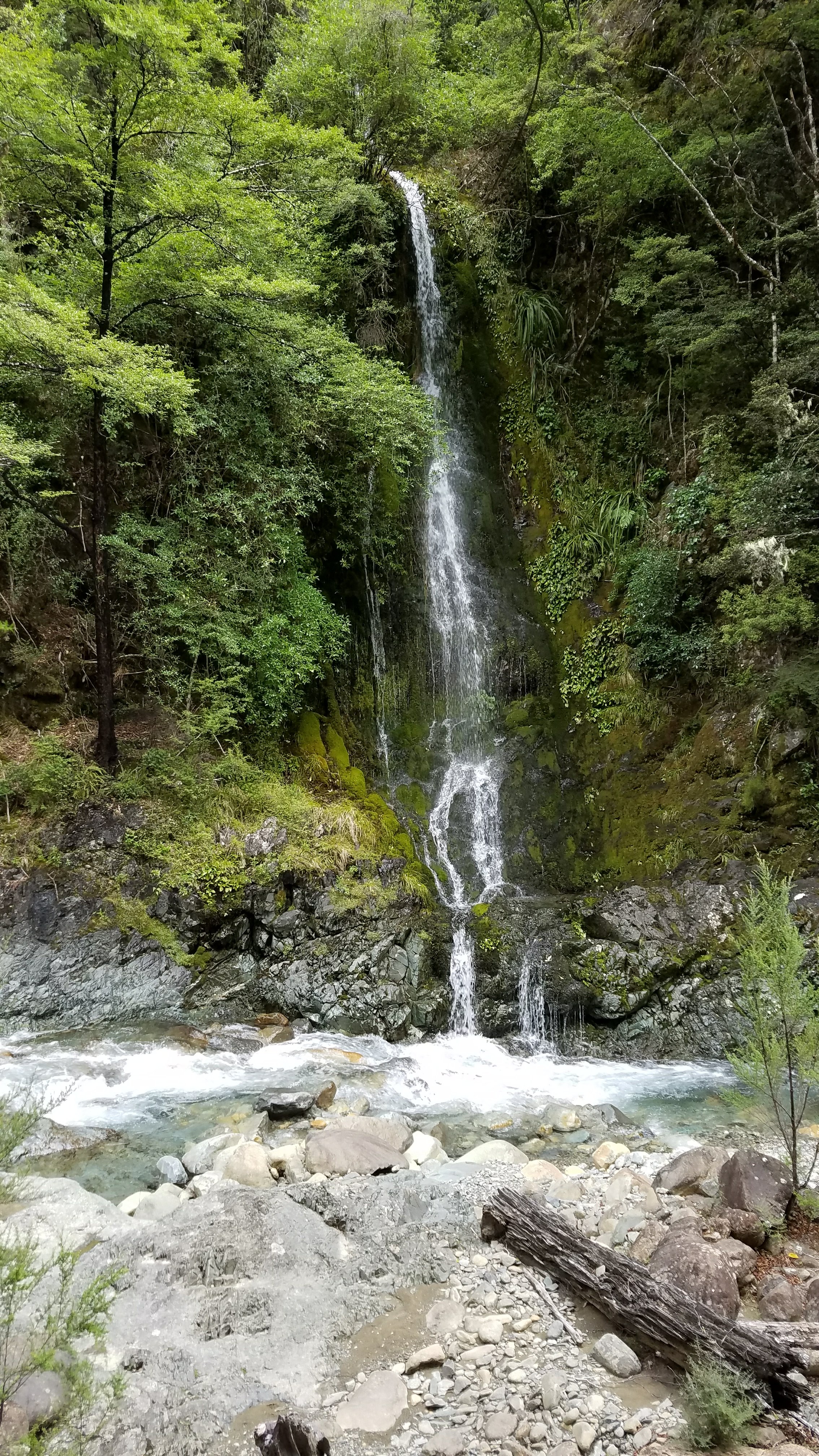 There were many warnings about this section being one of the most difficult. The trail is very narrow and slanted much of the way and there are places where it's eroded almost completely. In these areas, a slip off the side would mean a long fall down the steep bank towards the river. I was worried about it ahead of time but for some reason, none of it bothered me. I actually really enjoyed it, this being one of my favorite sections of the whole range. Days later, I would come to similarly eroded places that were without any vegetation and those areas did bother me. There is something about having trees around that makes it seem less scary. This differs for everyone, so I can see why many didn't like this section.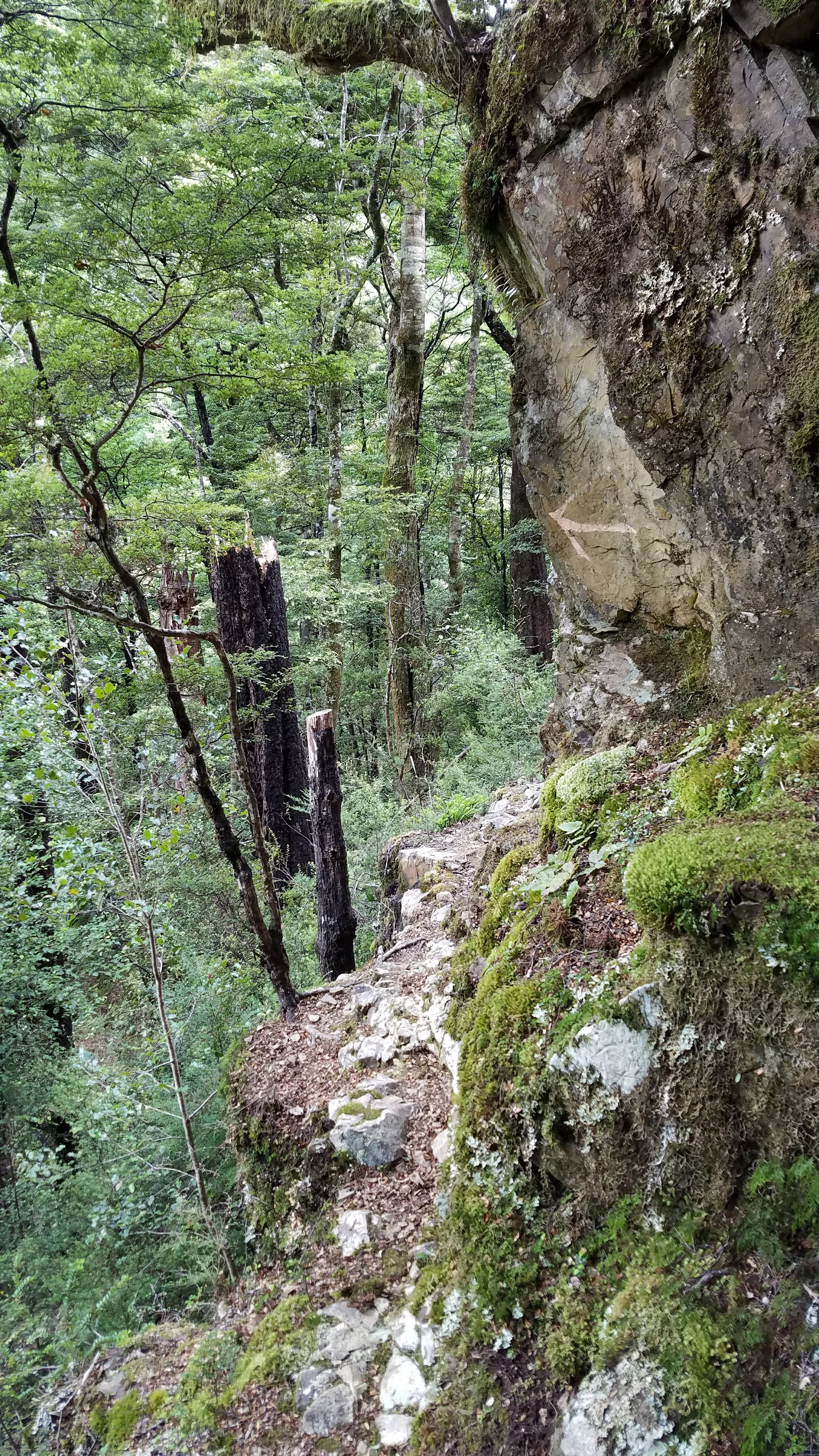 A narrow ledge of a trail above the river!
Finally at the top of the valley, I came to Top Wairoa Hut. It is one of those classic international orange huts with its identifying numbers painter on top. This was once the traditional style of backcountry huts so that helos could spot and identify them easily. And boy does it stand out. It was like a beacon from the top of the ridge.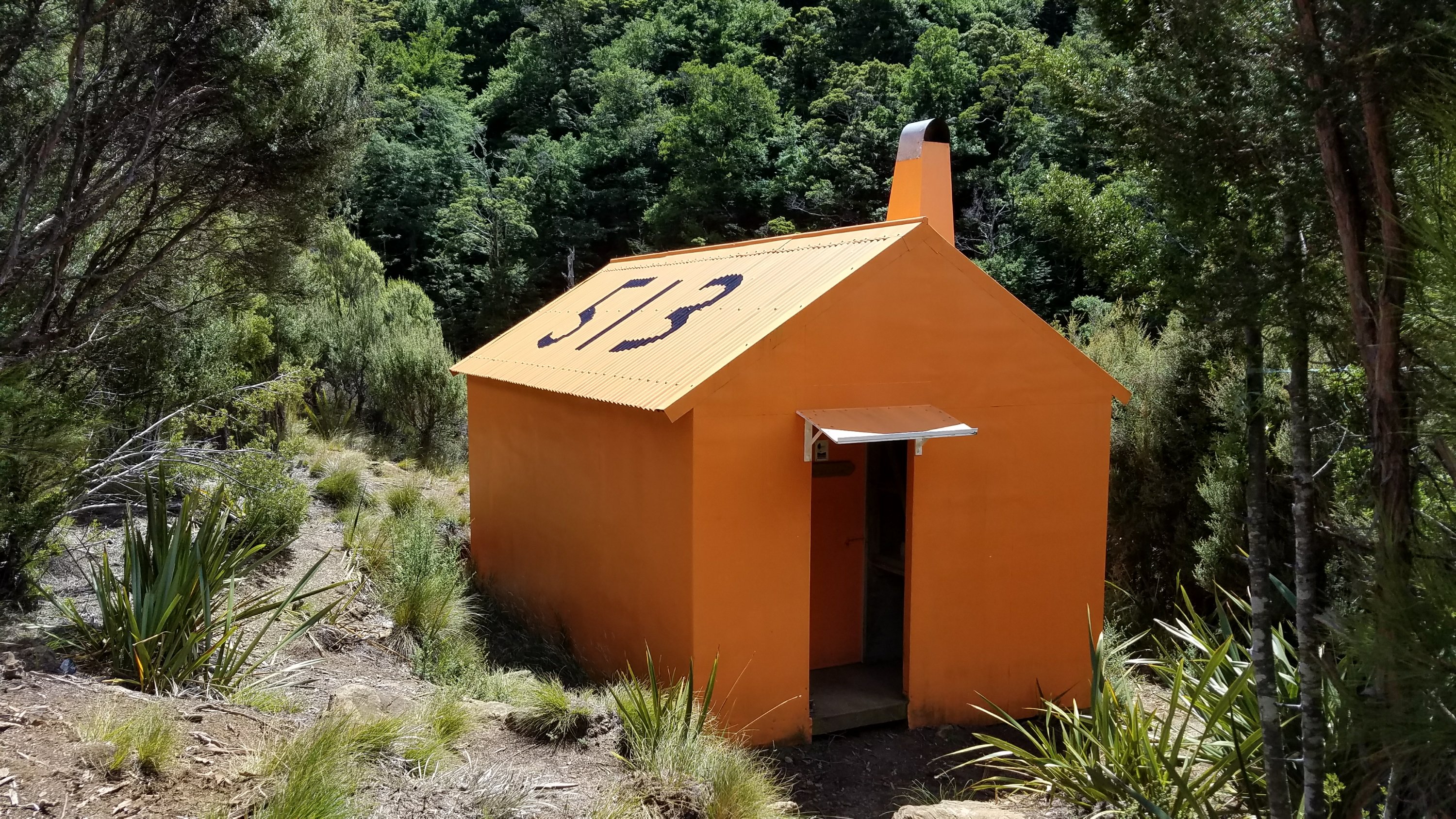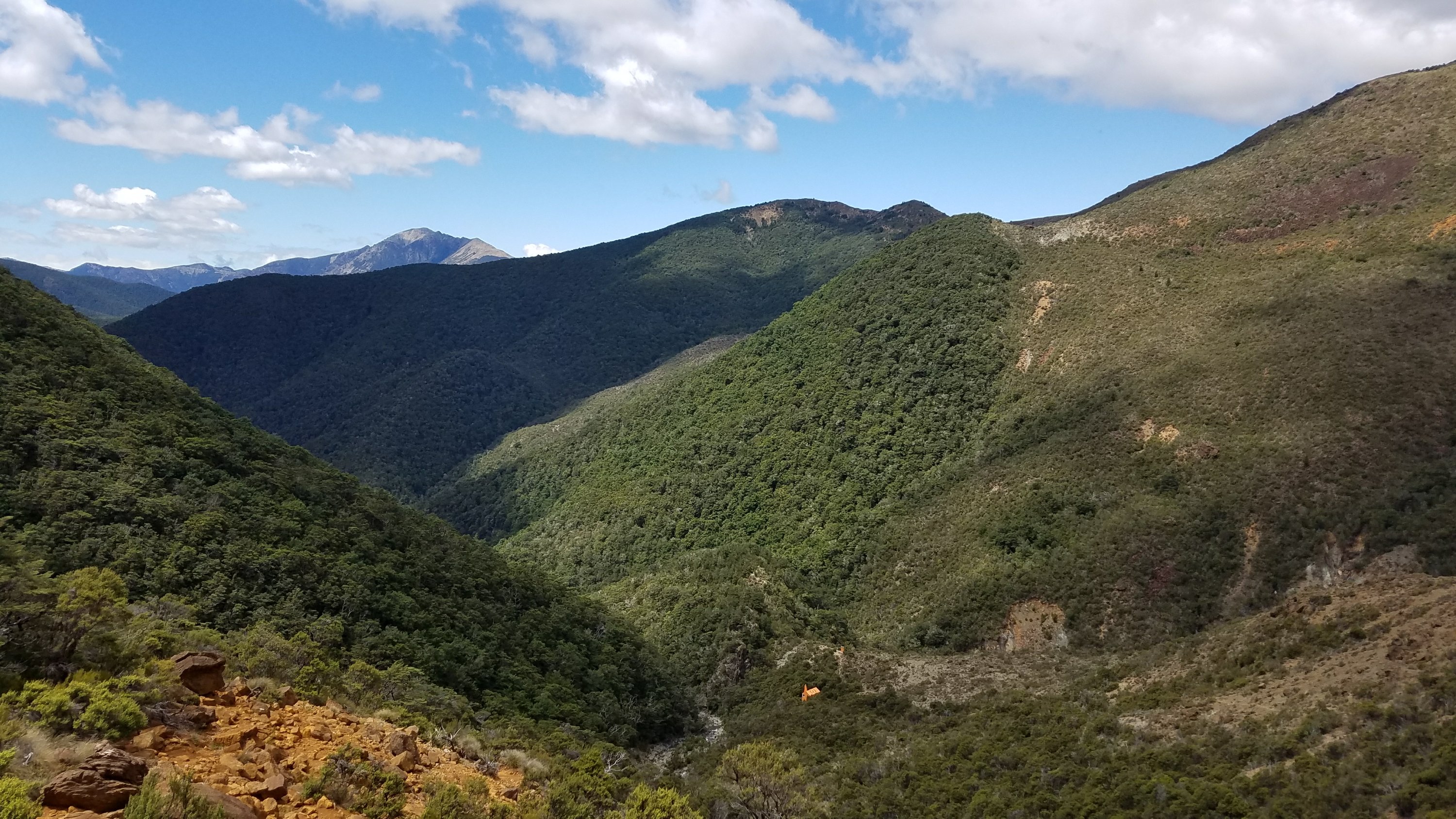 Can you spot the hut?
Then I entered an alpine area that was full of views and changing terrain. This is the Red Hills area which is a unique mineral belt of uplifted metamorphic rock that stretches for quite a ways but is only a few kms wide. There are lots of big mountains of varying colors and open alpine areas, since the soil is poor and doesn't support the growth of most trees.
The climb started with a boulder field of red rocks that looked volcanic but are not. They were jumbled in every possible angle and very sharp, making the walking tricky to say the least. One bad step would mean a broken leg or a lot of lost skin.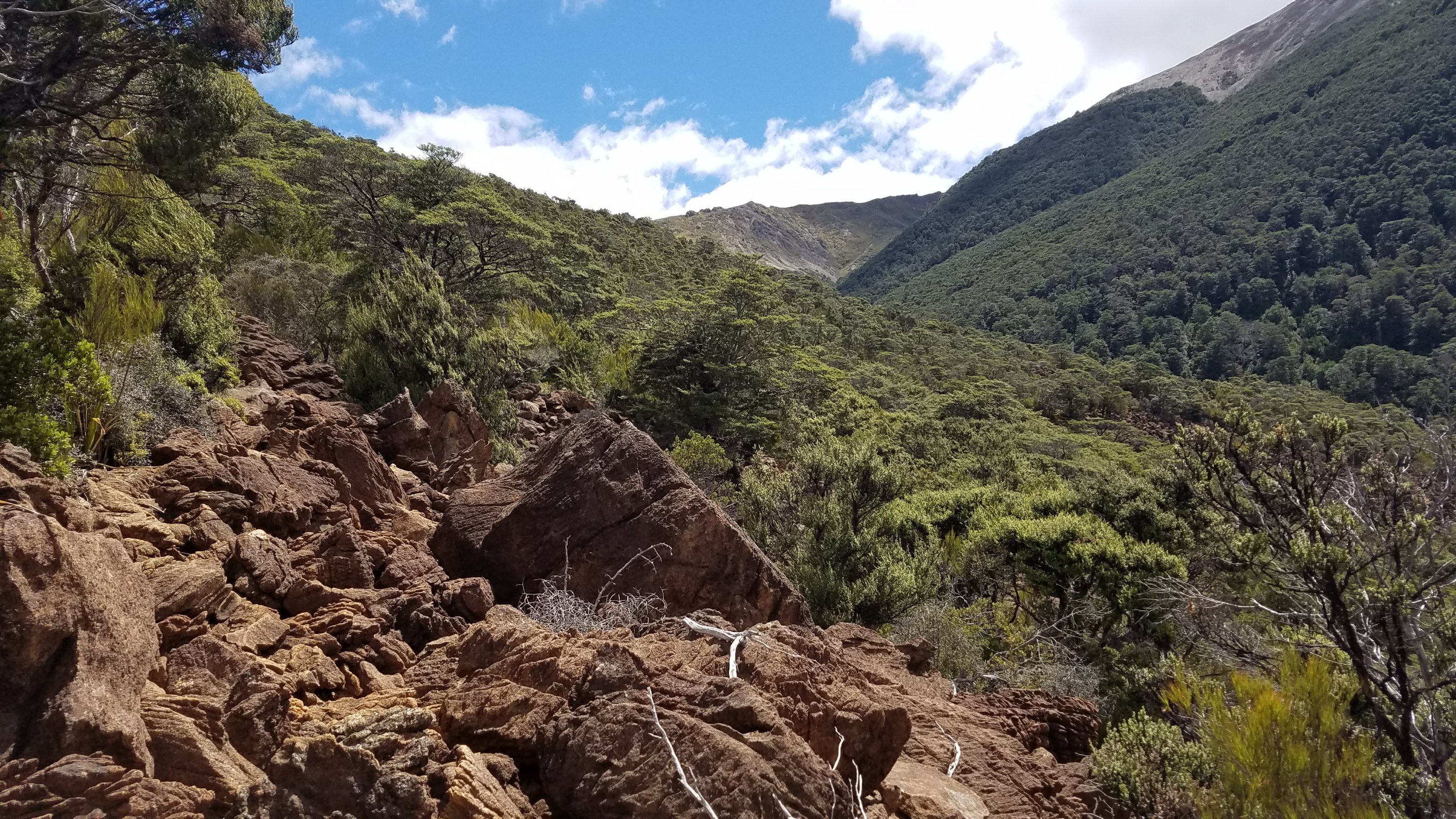 The rocks are the trail.
Then the views at the top made me have to stop and take it all in for awhile.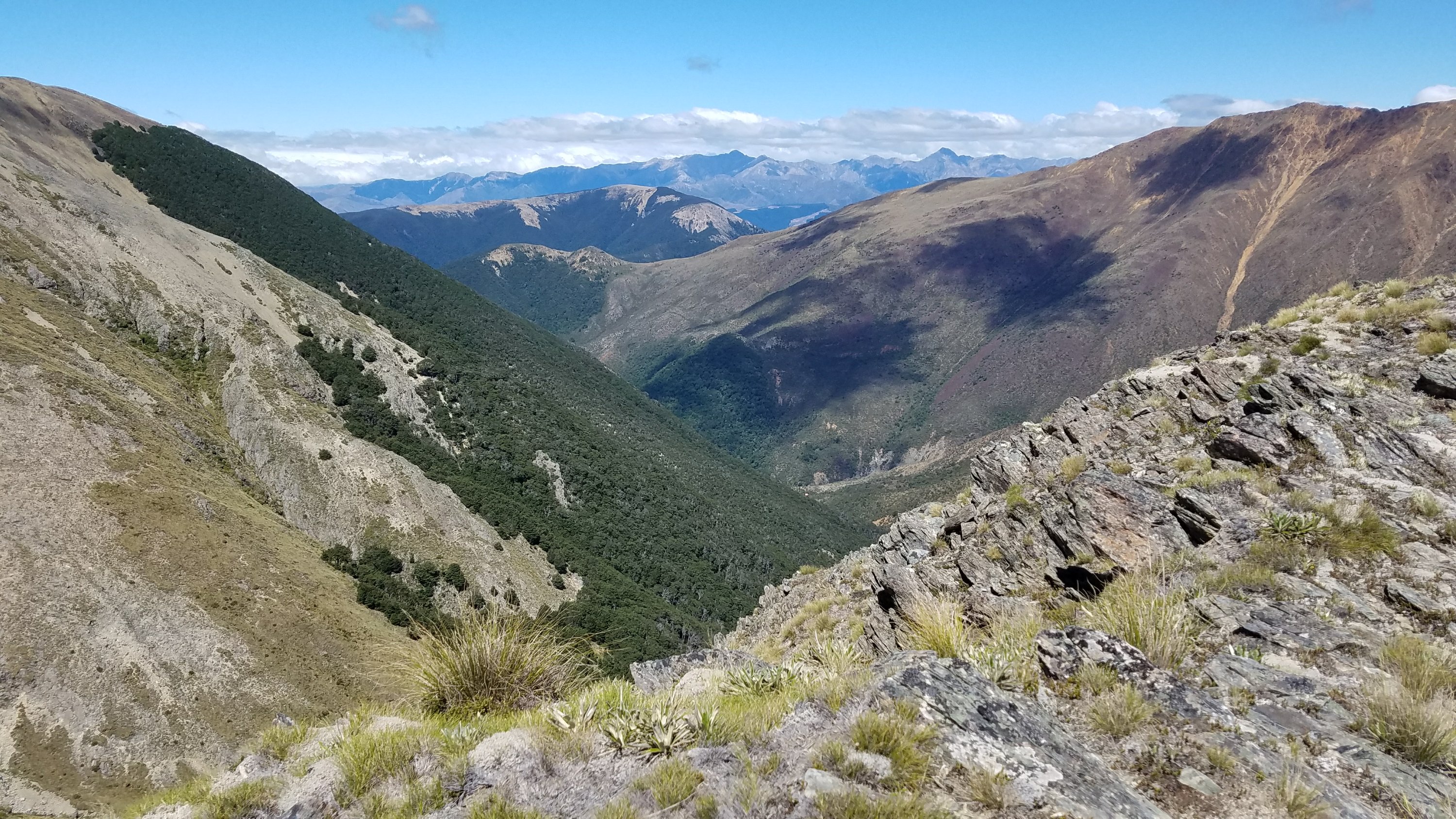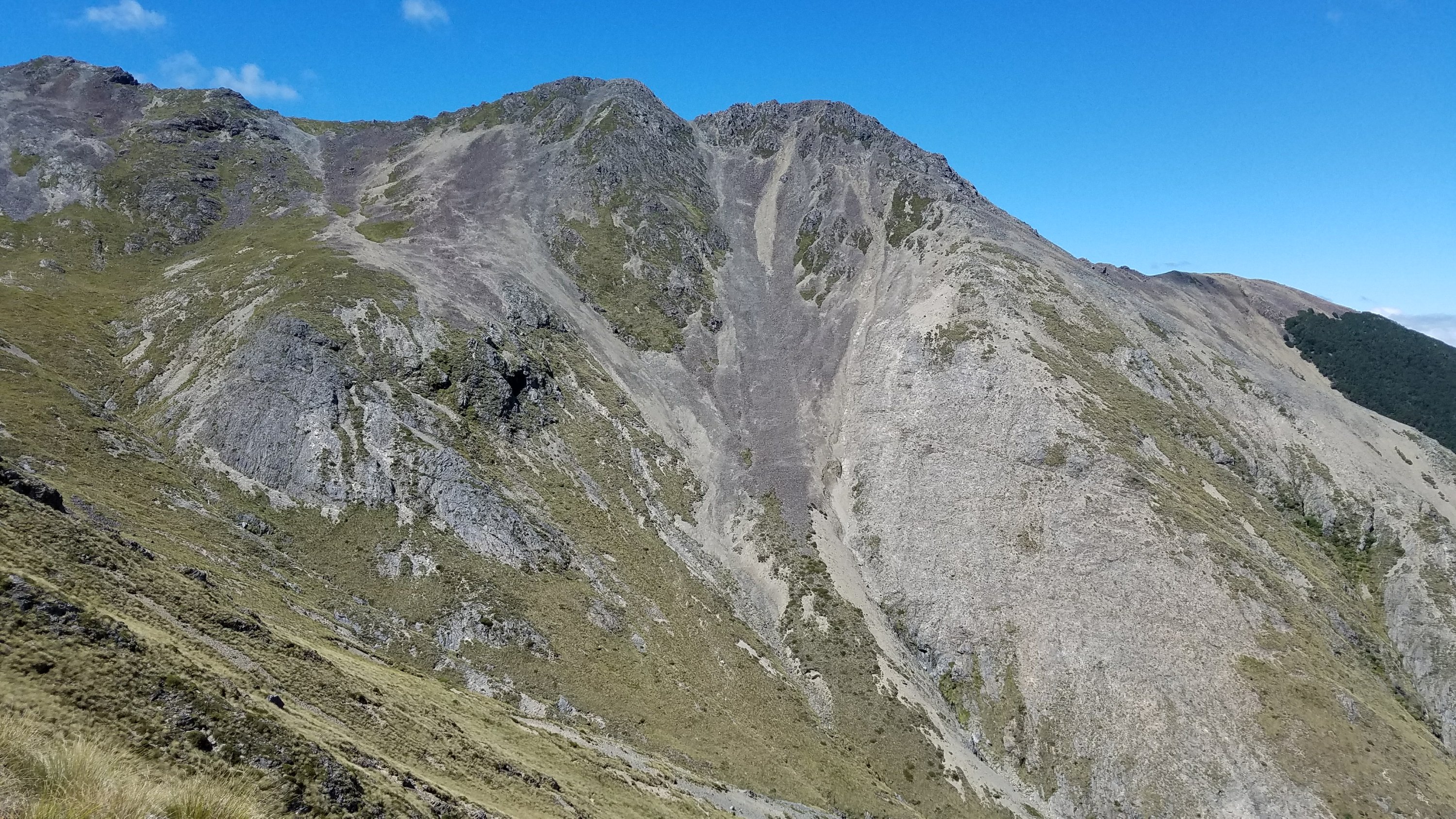 I live for this stuff and felt like I was at home in the Rockies. It was such a beautiful day…the forecast had been right!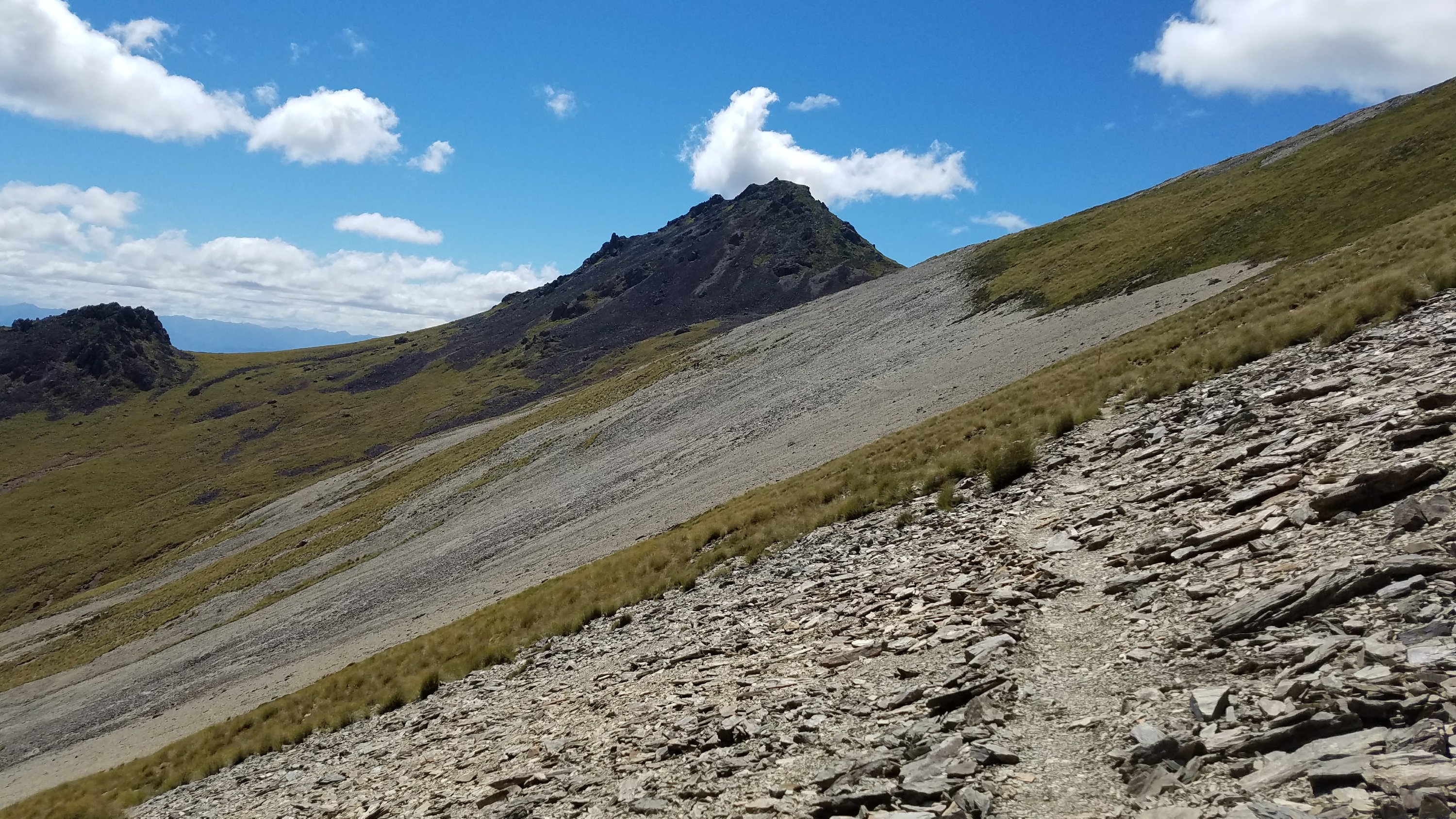 I love long sidles across mountain faces…when they're not too steep!
I ran into Alistair and Gail from Alberta, Canada at the top. They were the first people I had seen all day since the morning hut. They later joined me at Hunters Hut.
The trail down from the ridge was pretty cruisey and I was again in walking bliss. After a few more dry-feet river crossings and a final short climb, I was at the hut by 4 pm. Hunters hut could be seen from the ridge over 7 km away, given its sentinel position atop a bluff. A sad recount of the previous hut being lost to an extreme flood, where two DOC workers sleeping in the hut lost their lives, explained the new hut's high position. Can you just imagine the whole hut being swept away while you're in it? Pretty horrific.
I couldn't feel more secure in this new hut. It was very nice, with a table inside, a porch with amazing views, and the sun shining through the windows, warming it up. I'm glad I called it early so I could relish my time in the hut. It was one of the most peaceful experiences thus far. I read, ate, and just relaxed like I was in my own home.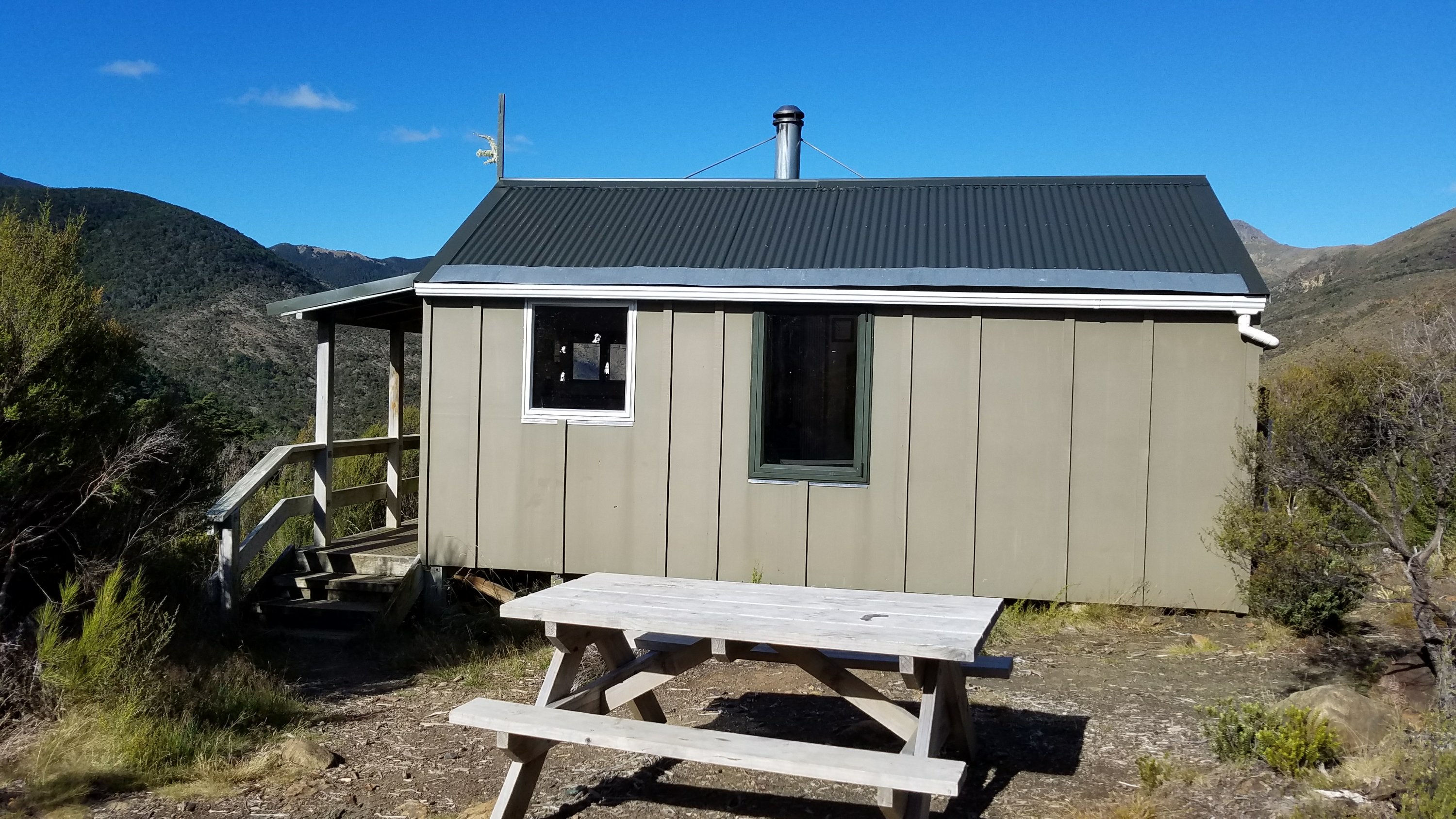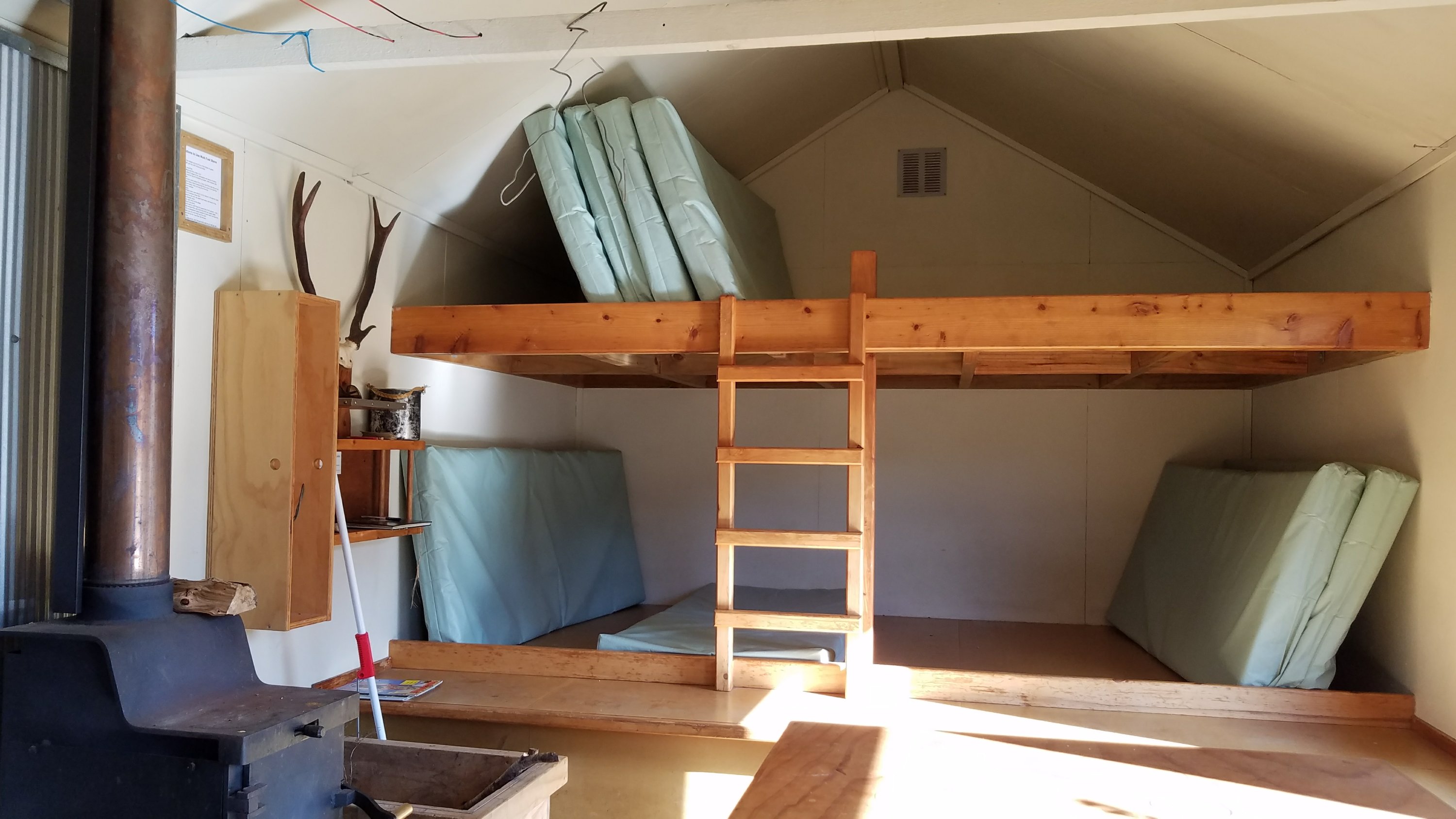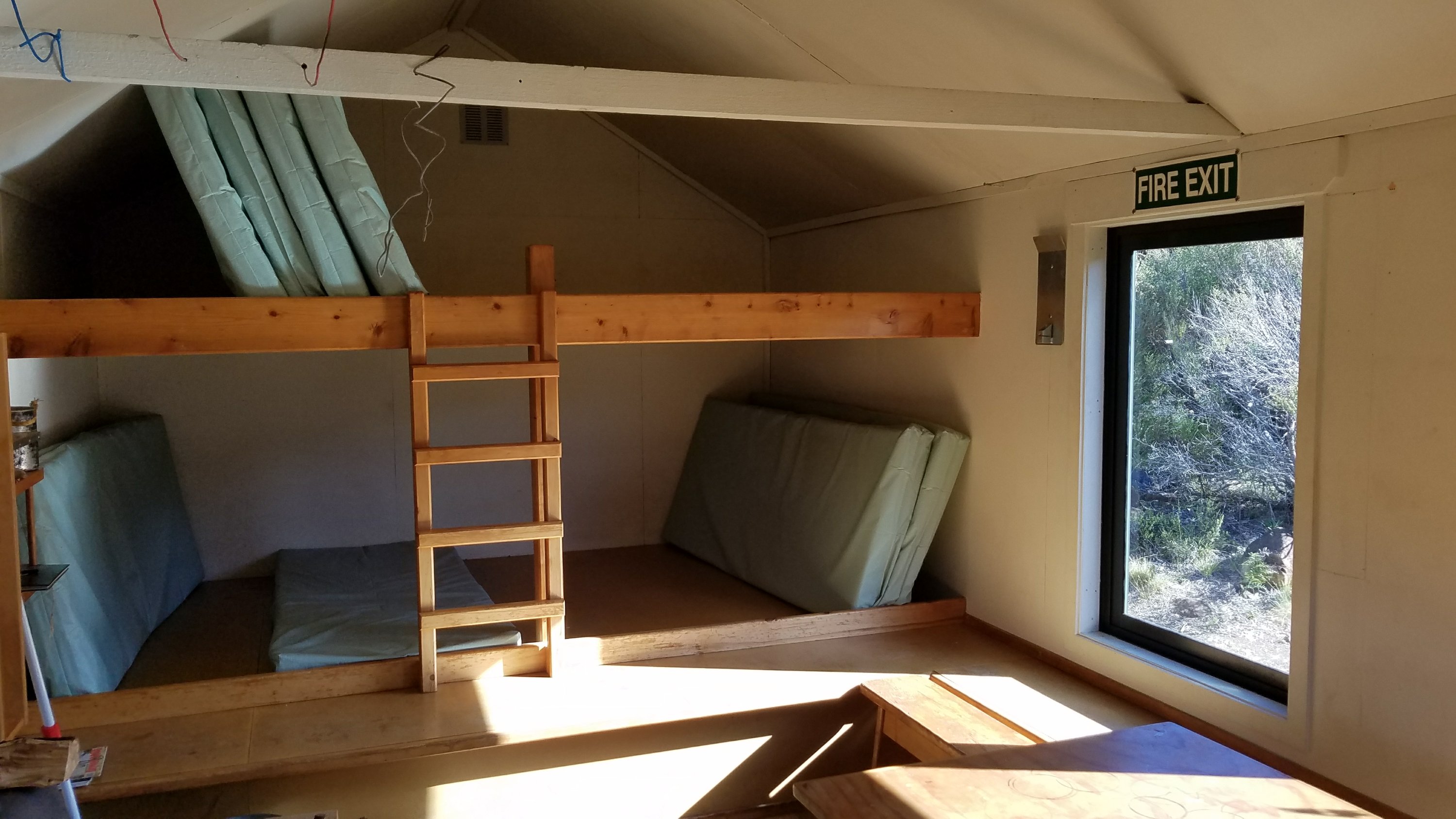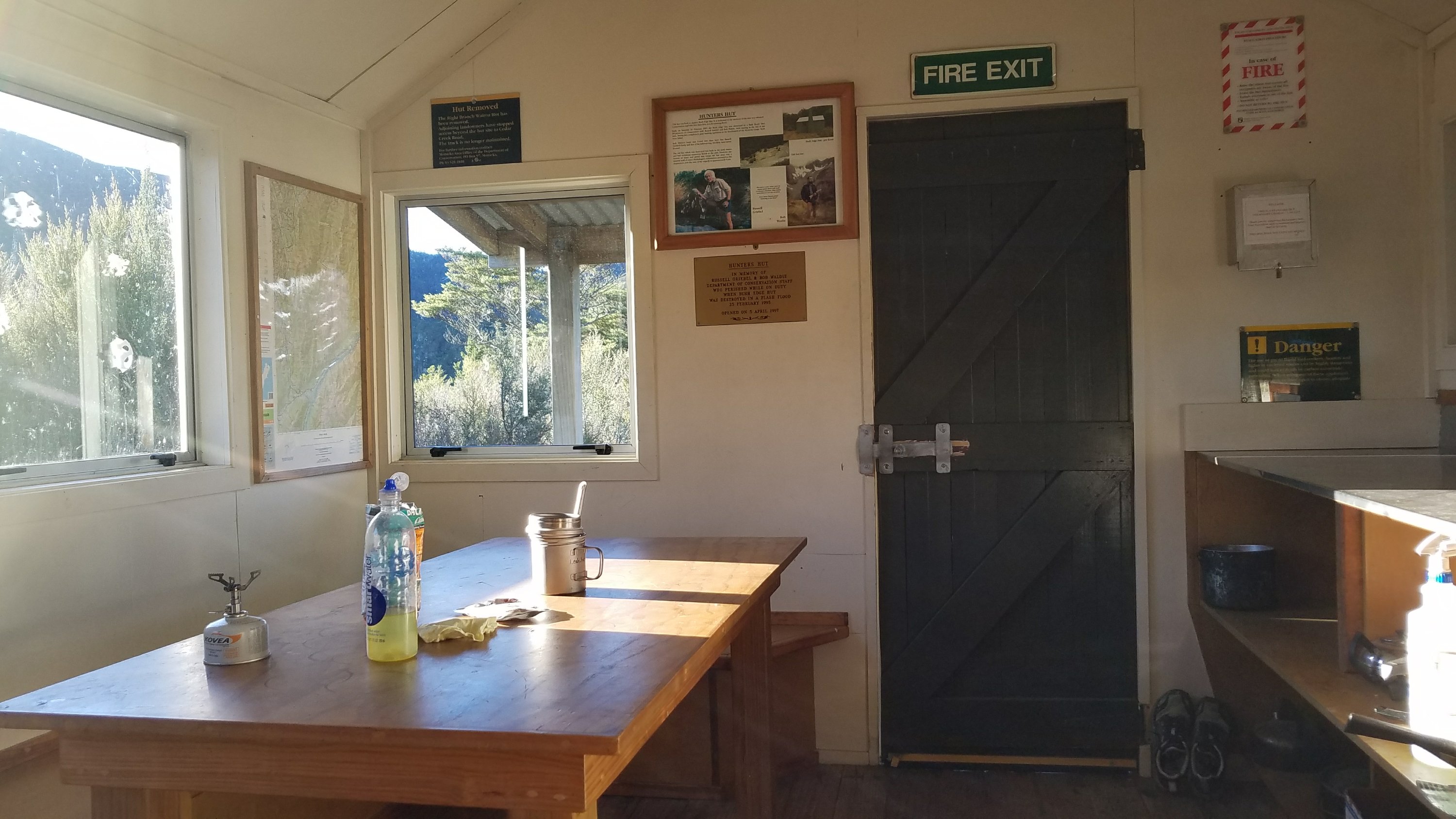 I was glad when Gail and Alistair arrived. They are an older couple, probably the oldest I have met doing the TA but they are rocking it. They did the PCT and CDT and are just awesome. Now I have friends to go hiking with in Canada!
The sunset put the final cap on a perfect day. Wow. Thank you for being so kind to a humble hiker, Richmond Ranges.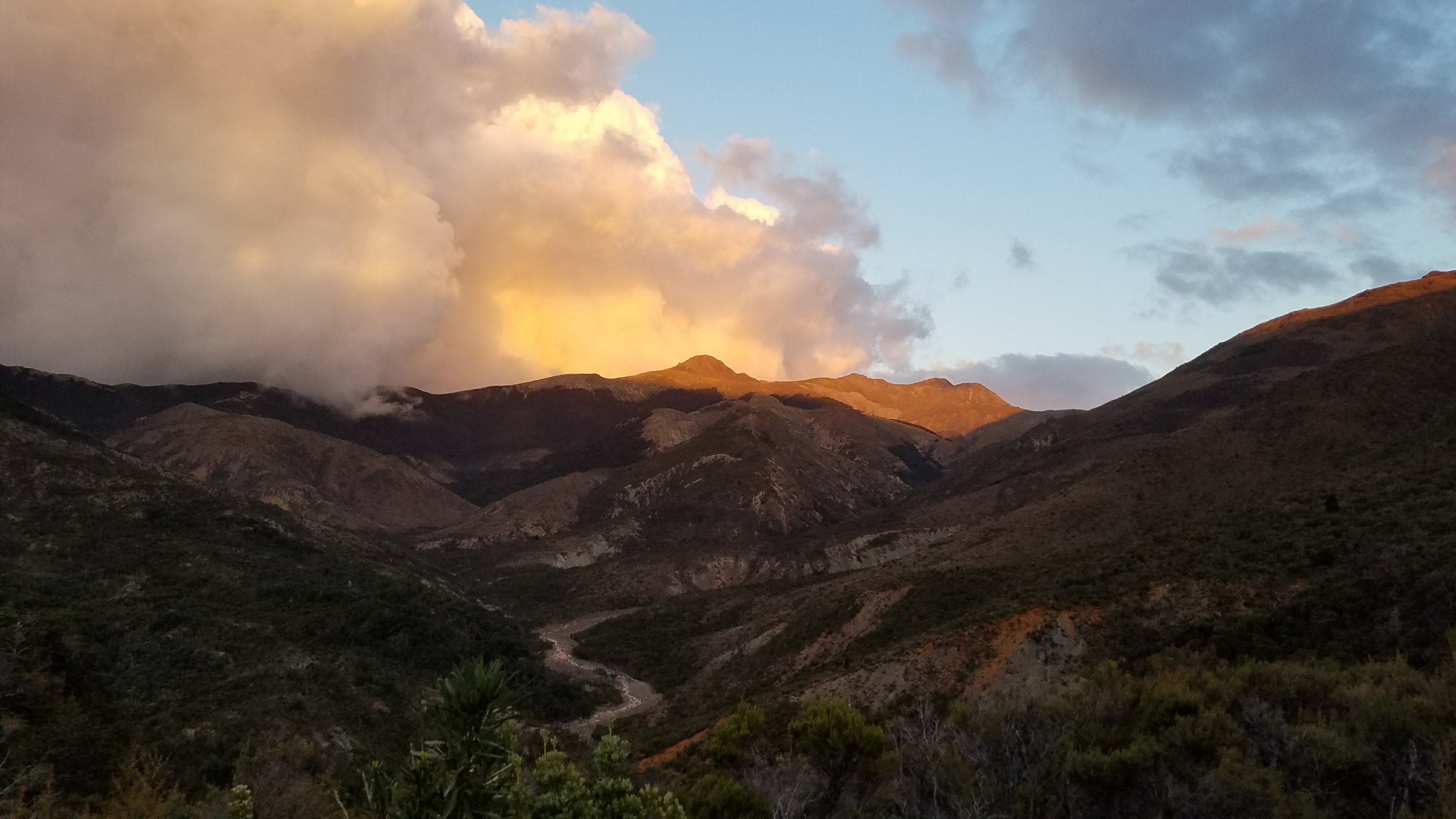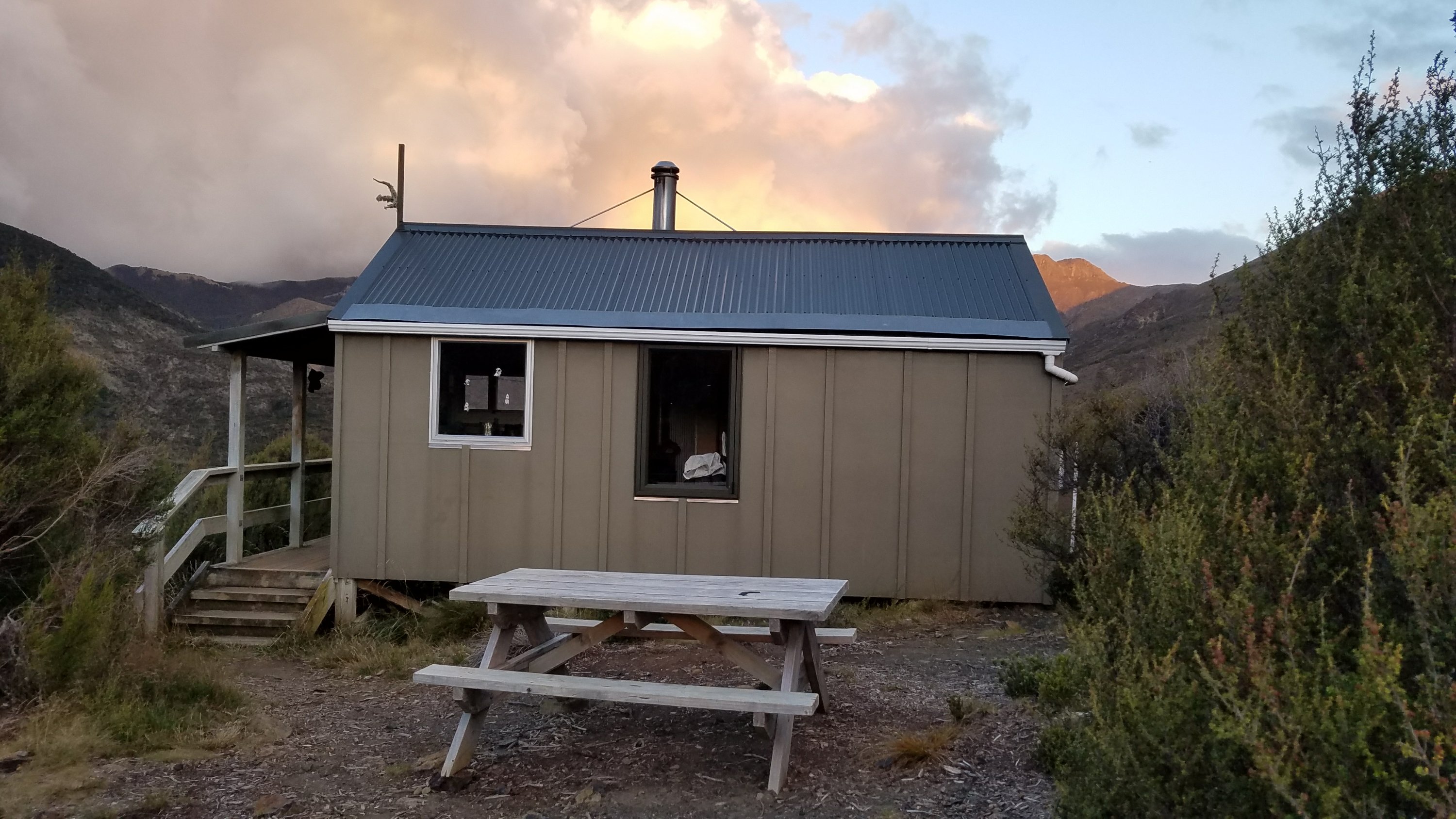 The hut, the hut, the hut is on fire! Just kidding.