September 6th, 2018
Belden mm 1286.5 to Buck Lakes Rd mm 1268, then a hitch to Quincy
Distance: 18.5 miles
0620-1300
I didn't have far to go today but it was a huge climb of about 5000′ to kick things off. Even though we all camped separately, Dorothy and Flowers are early risers like me and we all wound up at the trailhead together in the early morning. I took the lead and used it as a motivator to get up the hill the fastest. I have a great music playlist that helps with this. I felt strong and pretty light on my feet, since I was carrying little food.
We entered an area above the timber line and I was even more energized by the views. There were many wispy cirrus clouds making for nice backdrops. The sun went behind this cloud cover for most of the morning, so it stayed cool and refreshing. Later, a good breeze picked up. The crispness of the day reminded me that it's September already.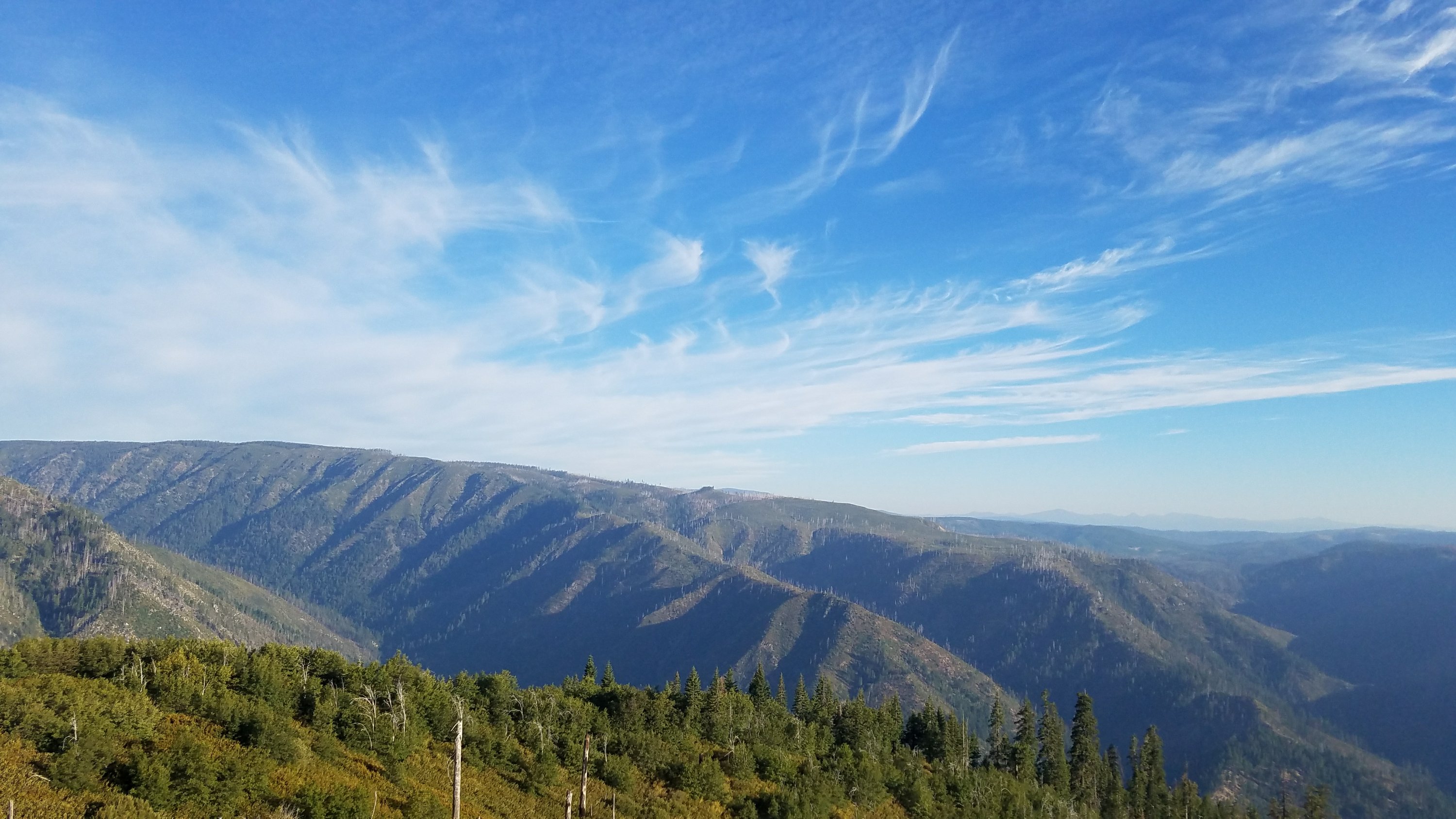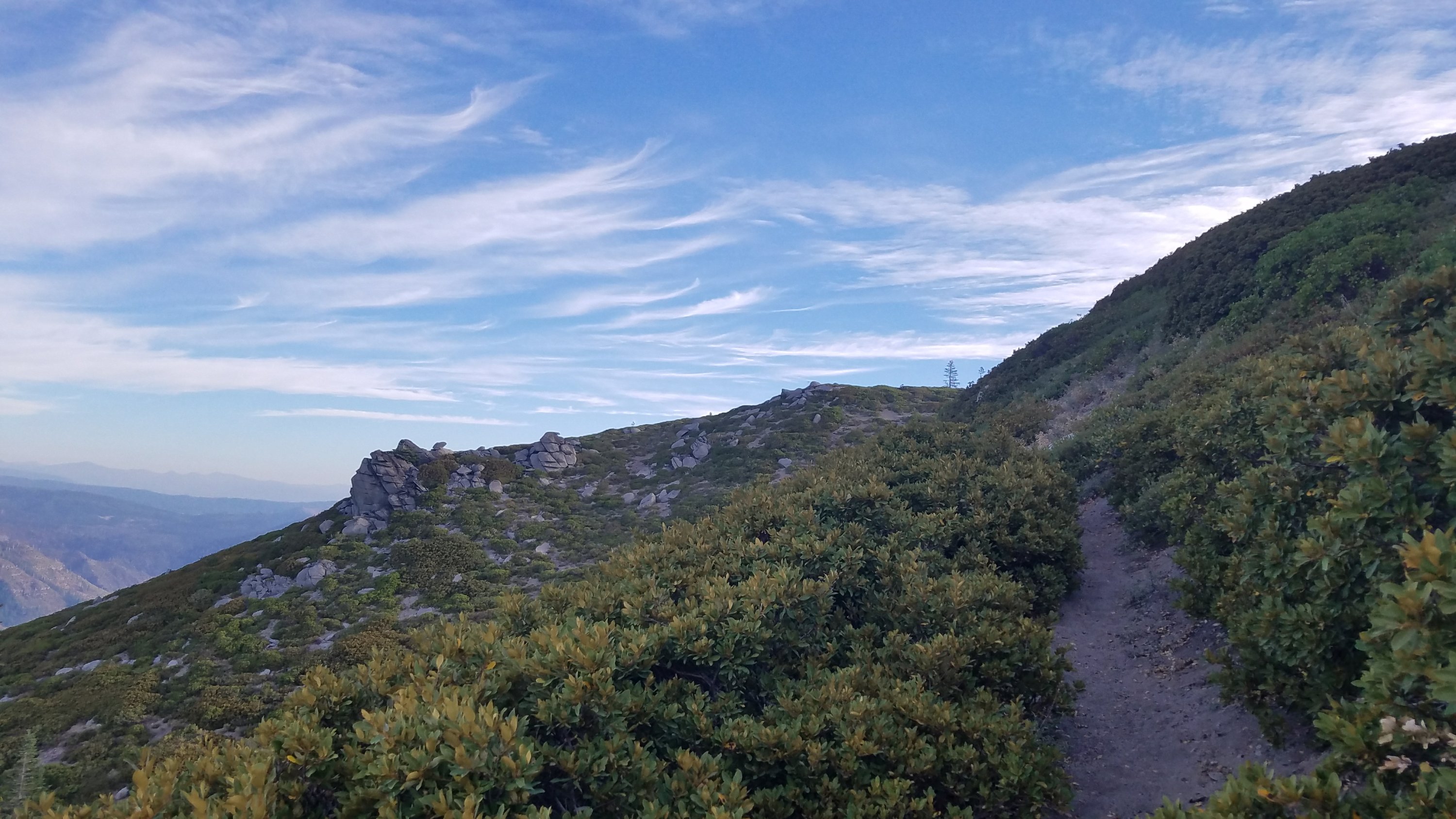 The substrate turned into a crushed granite sand and gravel, which was pleasant to walk on. At the top of the climb, there were many granite slabs, then whole granite valleys and buttresses encompassing beautiful alpine lakes. It was an appealing sight, giving us a taste of what's to come in the Sierra.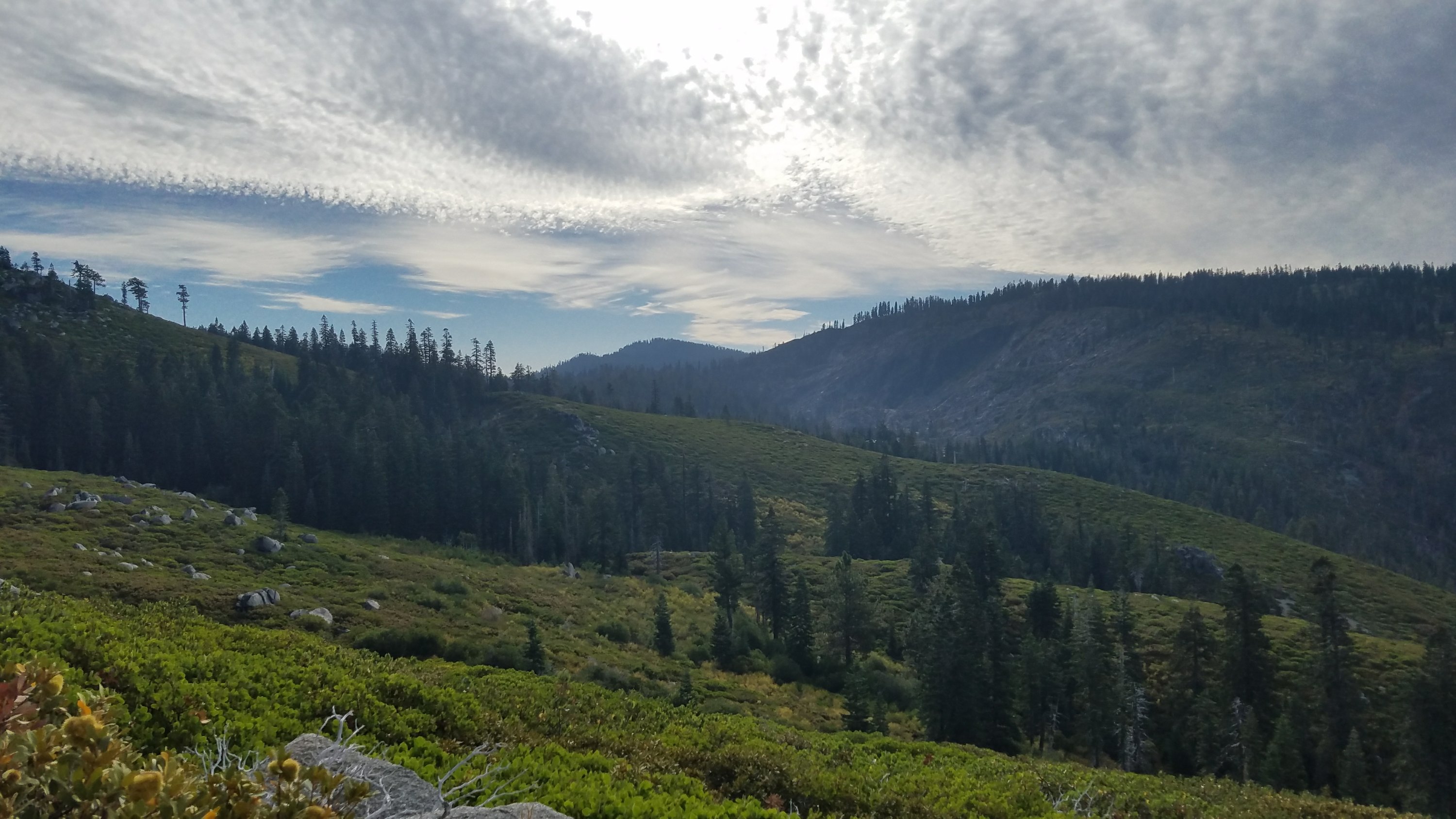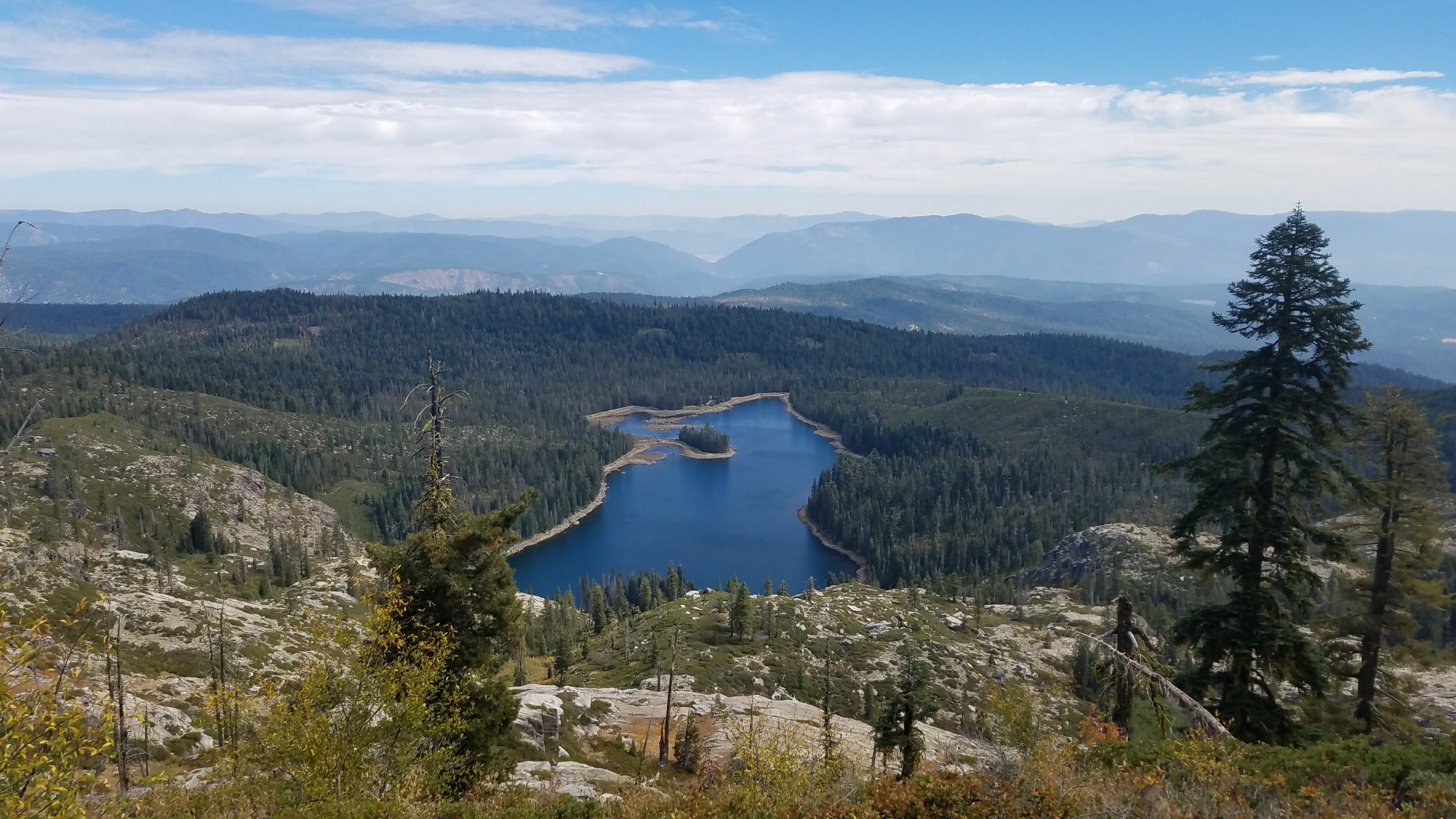 I got to the road to Quincy just after Flowers, around 1 pm. He had put wind pants on to hide his very short, pink running shorts, thinking no one would pick him up otherwise. I had to laugh and told him not to worry, either way, I was now there to score a ride. I am very confident in my hitching abilities.
Well, we did wait a bit, maybe 20 minutes. There was barely any traffic and the first two trucks passed us by. I took out my sharpie to begin writing "PCT Hiker needs ride to town" on my umbrella, as I have wanted to do for awhile. I didn't even finish the first letter before an SUV came along and stopped. She wasn't sure there was room but we both offered to hold our packs on our laps (which is my preference for security reasons, anyways).
A dog, Riley, was in the back and I volunteered to ride with her. What a great time! She was fluffy, soft, didn't smell, and drooled just a little. I cuddled with her the whole way into town. Gail, our driver, said she was a stray, rescued from a shelter at the last minute. I was bewildered that such a gorgeous dog could have ever gone unclaimed. She looked like a cross between a Bernese mountain dog and border collie. Gail dropped us off at the PO so that Flowers could get his resupply package.
The town had just about all a hiker could need and wasn't too spread out. I first ate half of a medium-sized pizza then did a small resupply at the dollar store and Safeway. My main reason for coming to town was to get cell reception. I desperately needed to call home to get a box sent. I will be in South Lake Tahoe in less than a week and need many items before I begin the Sierra section, namely a bear canister, new shoes, and my warmer quilt.
I got all my chores done and headed for the hotel. I had decided to splurge on a room. Flowers and the German twins were there as well. A hot shower felt great and I washed some clothes in the sink. I was too tired to mess with all my laundry. The lobby had a huge collection of DVDs so I borrowed a really bad title: The Hitcher. It starred Sean Bean (most famous for meeting quick deaths as Boromir and Ned Stark). In this, he was a bad guy that a young couple picks up as a hitchhiker and well, things go wrong for them. It was a pretty terrible flick but entertaining in the way that b-rated horror films are. It was just nice to relax in a bed.