September 5th, 2018
Butt Mountain mm 1321 to Belden mm 1286.5
Distance: 34.5 miles
0620-1930
Today's goal was to get to the town of Belden, or at least to within a few miles. I hoped to either resupply there or just get some snacks to carry me through another 20 miles to the road to Quincy.
There were some nice views as I traversed ridges. Mt Lassen was the prominent feature but I couldn't recognize anything else. There were lots of rocks that still looked volcanic.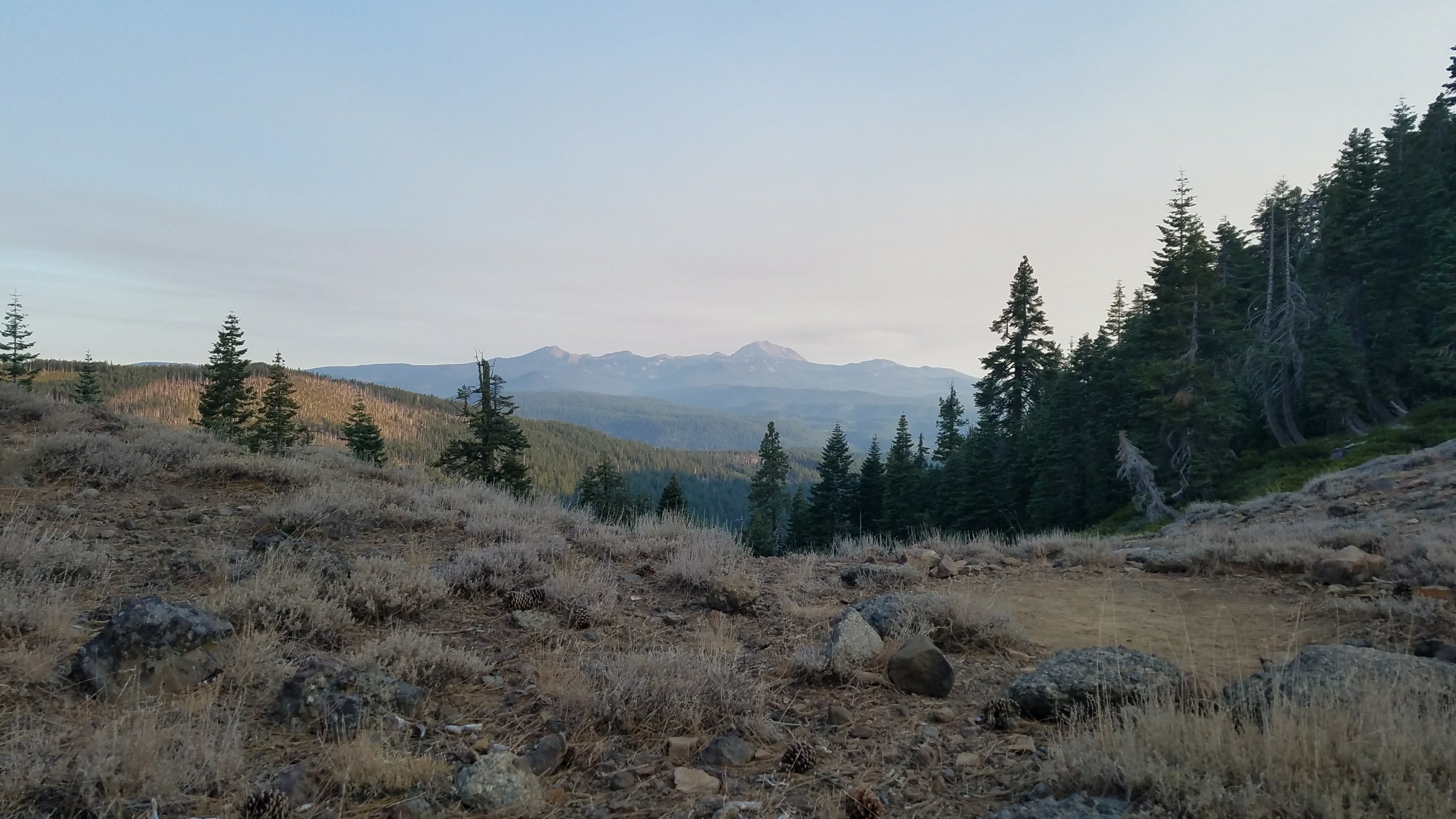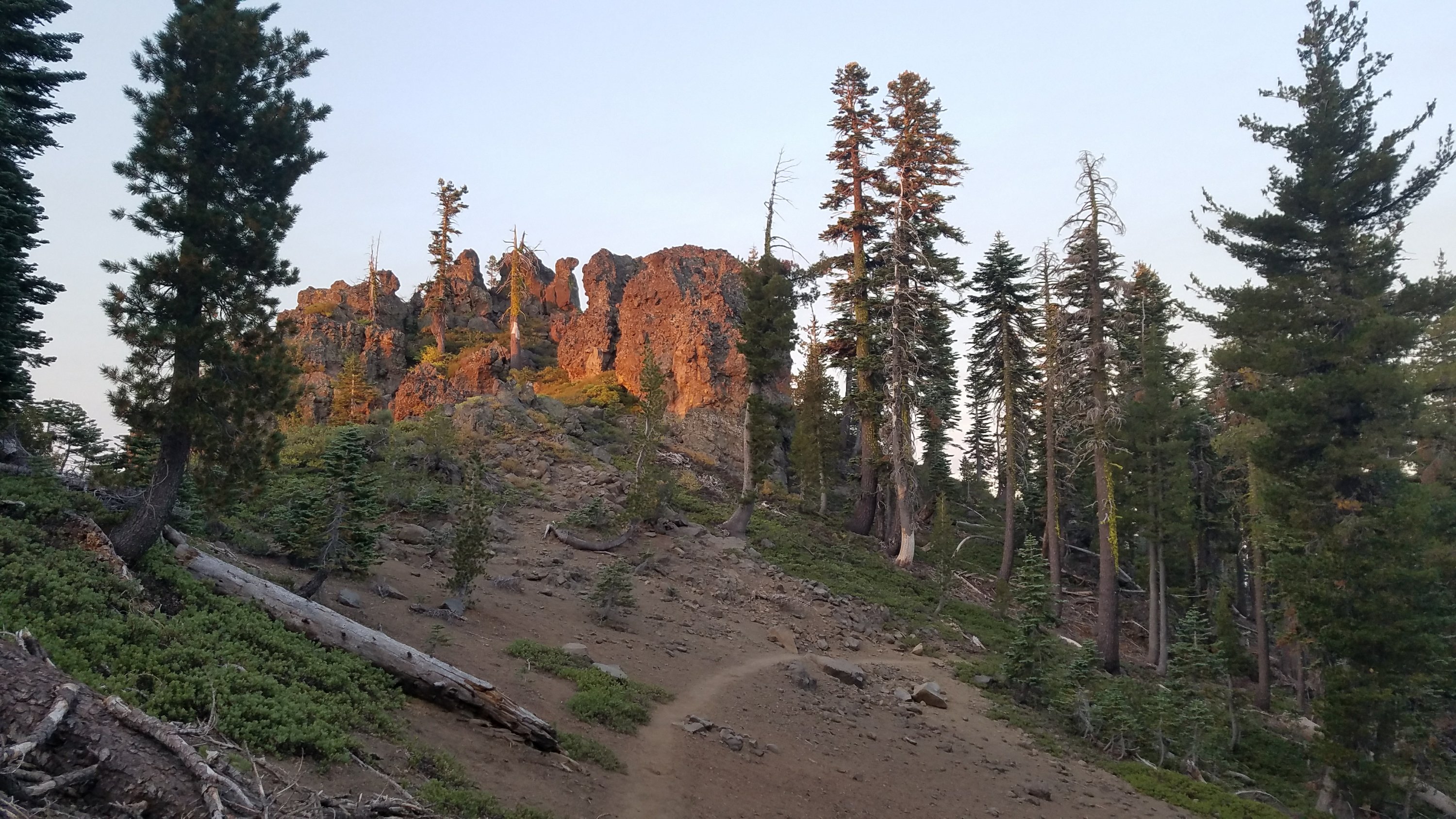 I caught up to Flowers, who had camped just below us. Then at Cold Springs (really original name), I also caught up to Twist. She had skipped ahead at the fire closure. We all chatted a bit at the spring but not long, since we had many more miles to do.
The trail went up again for a bit and then began a 13 mile and 5000′ descent down Chips Creek (total descent for the day was 9000′!). The good news was that there were quite a few water sources. The bad news was that the trail was very rocky, the pounding on which destroyed my feet. And for going down so much, there were a surprising number of short, steep ups to skirt eroded gullies. It was very tiring.
Had I hoped to stop short of town, I would have been at a loss for a campsite. For a good 6 miles or so, the trail sidled high on the valley slopes, hot and exposed due to the low vegetation. There were nice views of the valley, at least.
Finally I reached another valley and the 'town' of Belden. All that's there is a highway, a hydroelectric system, a river, and a funky-looking, run-down hippy resort. It has been described as creepy and while I hate to have preconceived notions about a place, I think I would have come to this same conclusion on my own. I was also disappointed that I didn't have cell service.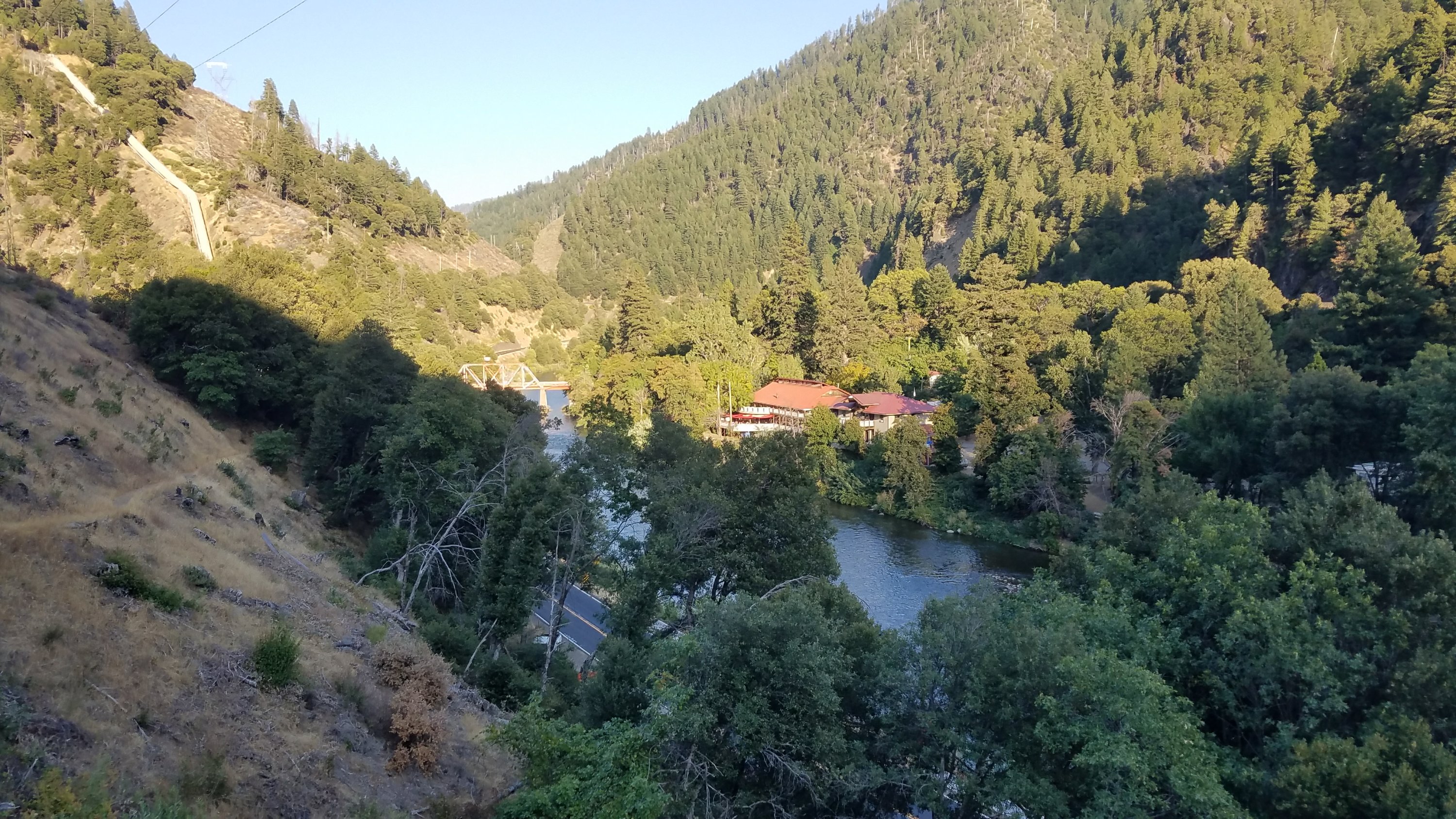 I quickly went into the little store, determined that it didn't have enough for a full resupply, and bought some snacks instead. I had to bring the stuff to the bar to purchase, since the store was unattended. There was a group of about 7 guys drinking outside on the porch that the bartender identified as SOBO thru-hikers. I didn't recognize even one of them and thought they looked more like rafters after a long day on the river, since they were all mostly clad in only shorts. They were doing laundry, apparently.
My desire to go launder myself in the river overrode my desire to be social, so I struck out down the trail where there was supposed to be free camping. There used to be a RV park or campground, as I found many pathways and open spaces along the river. The entire area was covered with a nice, white sand, so it was like a beach. I found a lovely, secluded spot and got my wish of swimming in the river. It felt so great to rinse off all the grime and sweat of the trail. Despite the traffic on the highway and an occasional train, I slept great.