September 4th, 2018
Warner Valley Campground/Drakesbad mm 1350 to Butt Mountain mm 1321
Distance: 29 miles
0630-1830
Today was a pretty relaxed walk and a grand accomplishment. I made it to the halfway point on the PCT!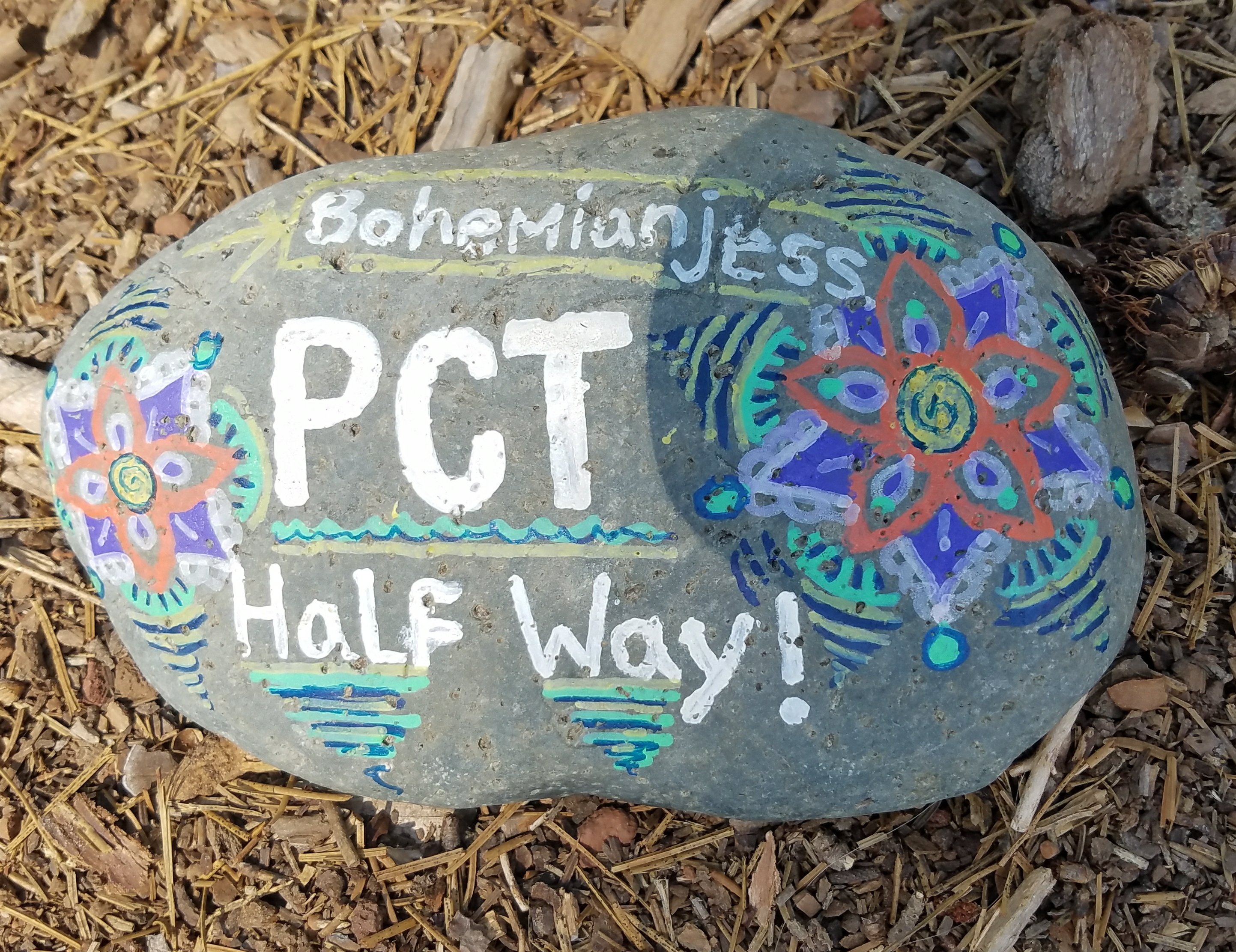 It was again a very chilly morning. I have camped near creeks the past 2 nights and that usually makes for colder conditions. I took a short alternate trail to check out the boiling mud lake. It was interesting, with steam rising and the occasional gurgle from a mud bubble. I didn't find any interpretive signs explaining the feature, so I didn't get a full appreciation for it.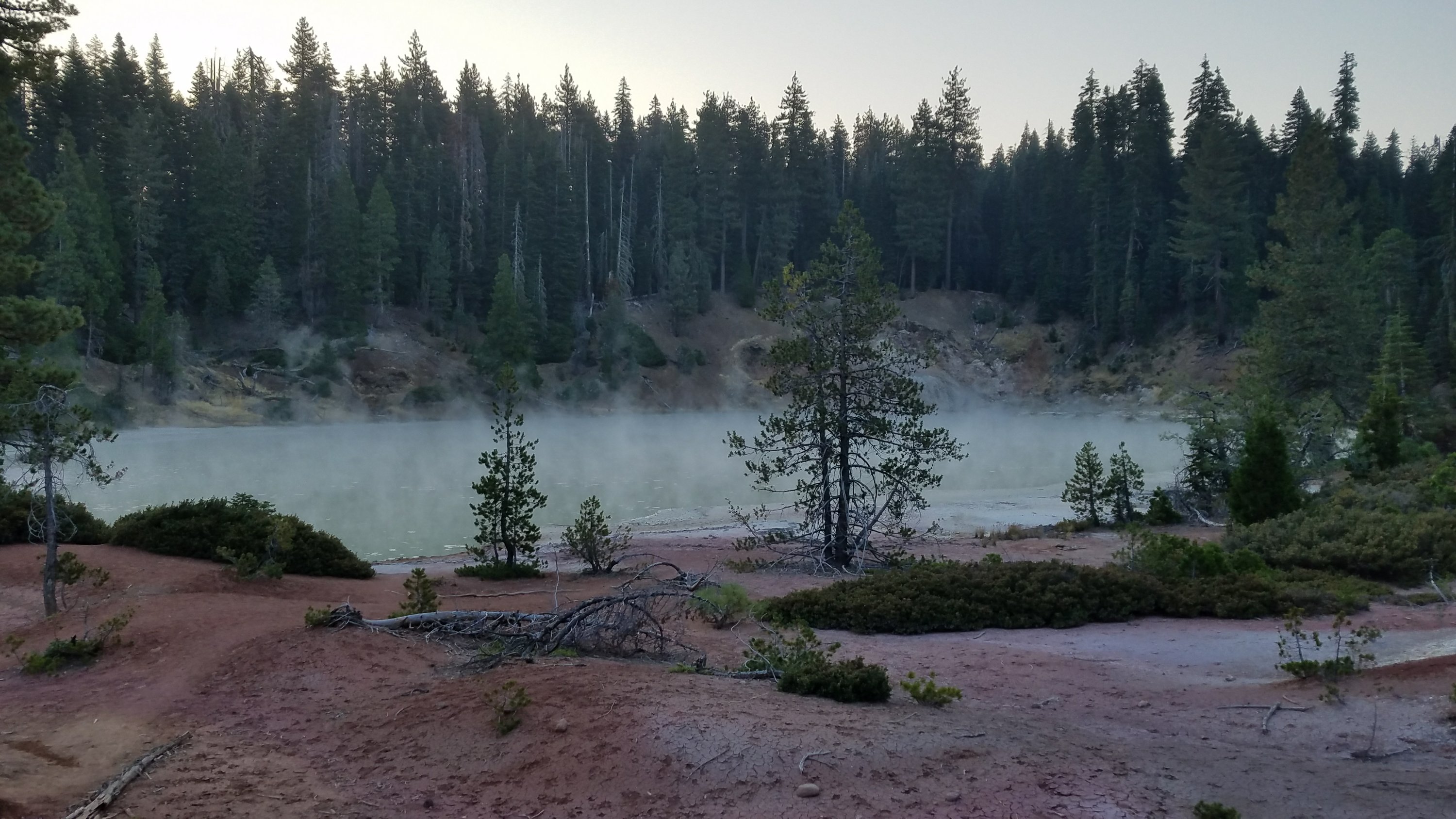 The rest of the day was just lots of ups and downs, with the occasional view looking back at Mt Lassen. I think this was the last big volcano I will get to see, which is sad. I stopped at Soldier Creek to top up on water, since I planned to dry camp at the top of Butt Mountain, just past the PCT midpoint. Dorothy caught up there and we hiked together to the midpoint. It made the climb at the end of the day, burdened with water, go by a lot faster. Plus, it was great to have someone to celebrate with and to help take pictures.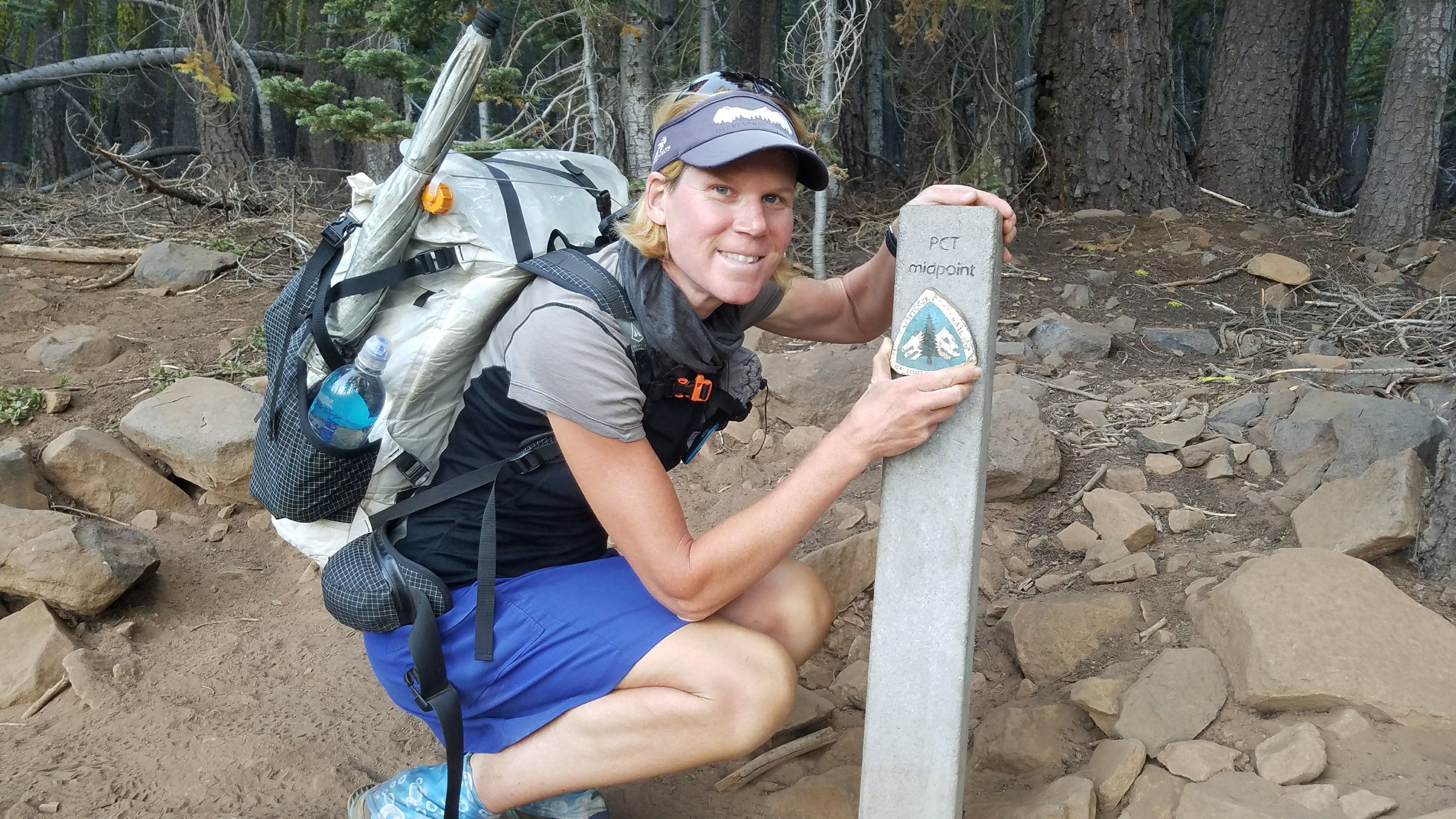 I didn't feel emotional about reaching this point, but I should feel proud. I have maintained a continuous footpath all the way from Canada thus far, which is important to me.
We hiked the rest of the way to the top of the mountain and found a campsite. A deer promptly showed up and began pestering Dororthy's spot. He made the mistake of peeing close by and the deer was after it. I had to explain to him what she was doing, since he didn't yet know that they lick pee. She hung around all night, so he must have some really good, salty pee.