July 11th, 2018
Mm 2595 to High Bridge mm 2572
Distance: 23 miles
It was almost all downhill on this day, which wreaked havoc on my feet. I'd say it was probably one of the worst hiking days ever, in terms pain and suffering. But the reward was the first official town stop.
We wanted to catch the 6 pm bus to town so we were off pretty early and kept a steady pace all day. We took advantage of the nice toilets at Rainy Pass. Then the trail paralleled the highway for about 1 mile before diving back into the woods.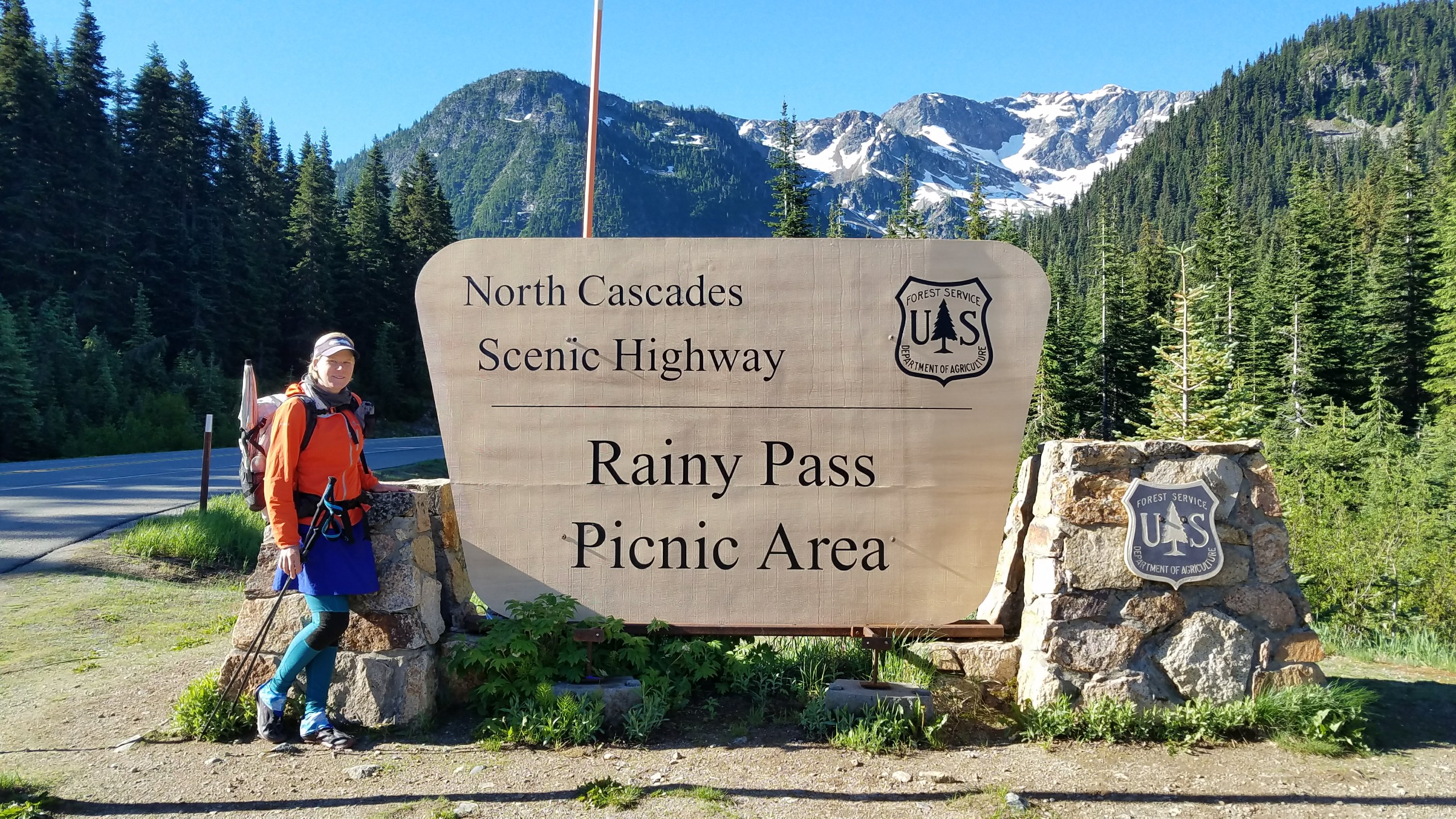 There were some cool log bridges to cross. We stopped at a big stream for lunch and I intentionally waded in to get my shoes wet and cool off my feet. This might have been a mistake because my feet later just felt like they were in a hot steamer.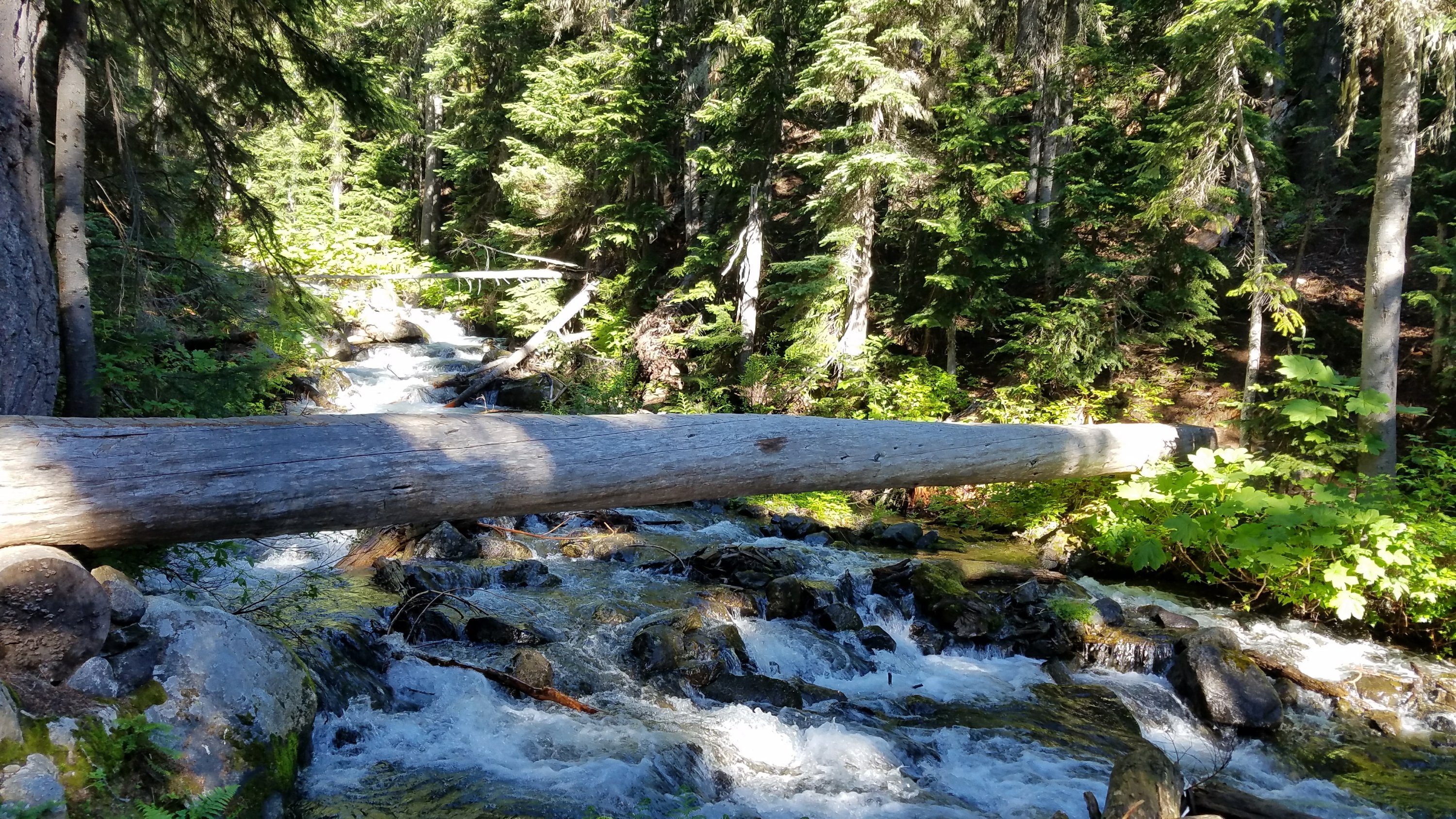 WA had suddenly been hit by a heat wave and temps in these lower elevations were soaring into the 90's. I was wilting by the late afternoon. I put up my umbrella for shade, which did help. But my feet hurt so bad. I could even feel a few blisters forming, which rarely happens to me. The trail had a fine layer of dust, so our feet were black by the end of the day (this would become a daily occurrence).
Jose caught up to Taylor and me at lunch and the 3 of us hiked together to the end. At least there were others to share in my suffering. We made it to the bus stop at High Bridge with enough time to dry our tents… the hot dry air was good for something. We finally got into town around 7 pm and I had a million things on the list to do, but foremost was to set up my tent then go take a shower.
There were about 10 other thru-hikers at the campsite but I didn't get to meet all of them before we went to bed. I did get to talk with a nice couple, Bees Knee and Flutter, who informed me that the one washing machine was crap and I was better off doing laundry in the sink. I also met Zeek again, as well as a lady named Julia. They were with Taylor and Jose at the restaurant, scarfing down the remnants of fries and burgers. All 5 of us had started within a day of each other. Sadly, the restaurant was already closed by the time I finished my chores and I barely had time to eat some left-over trail food before bed.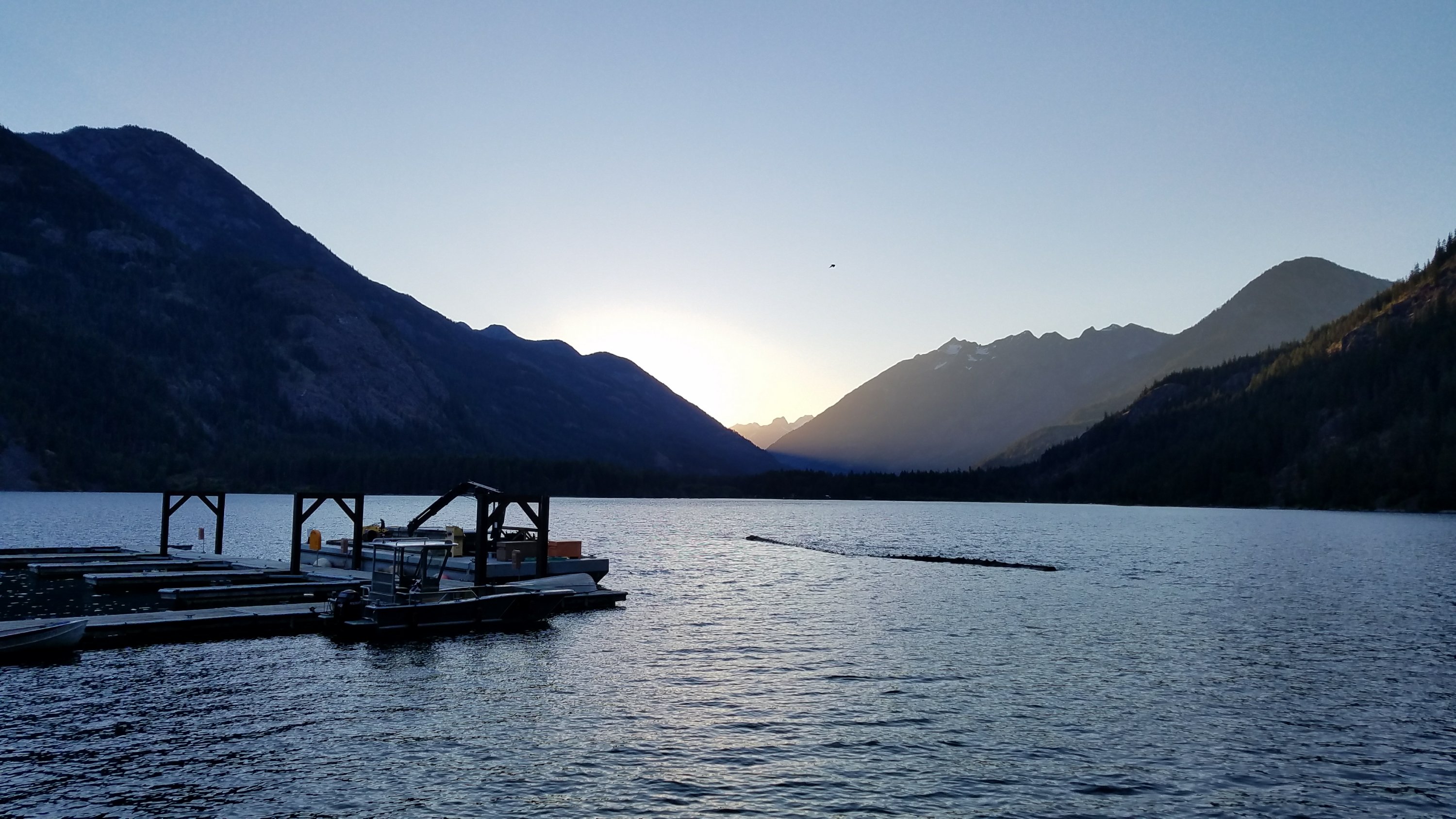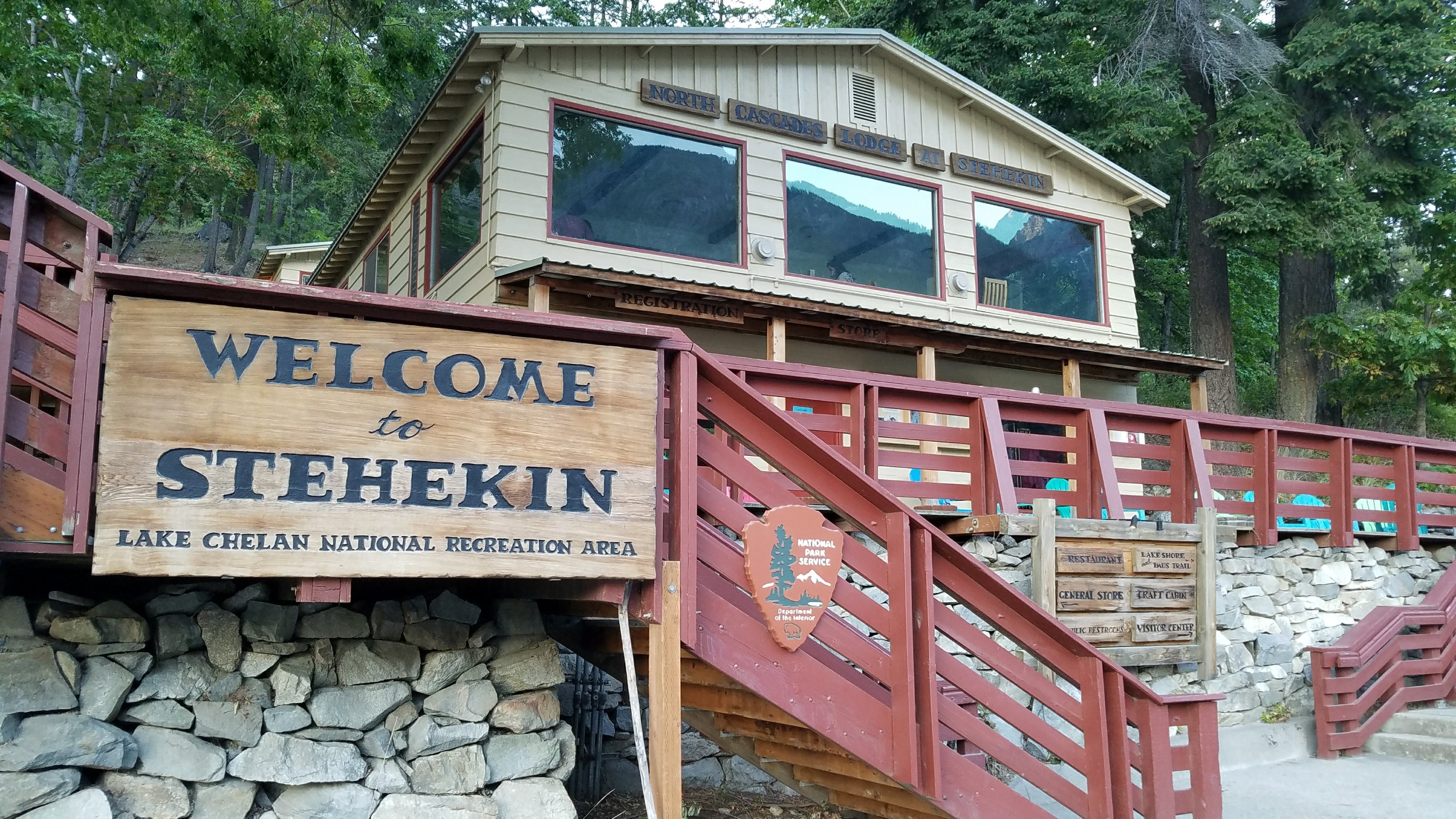 All in all it was a productive day but painful too. But hey, I made it to the first official trail town!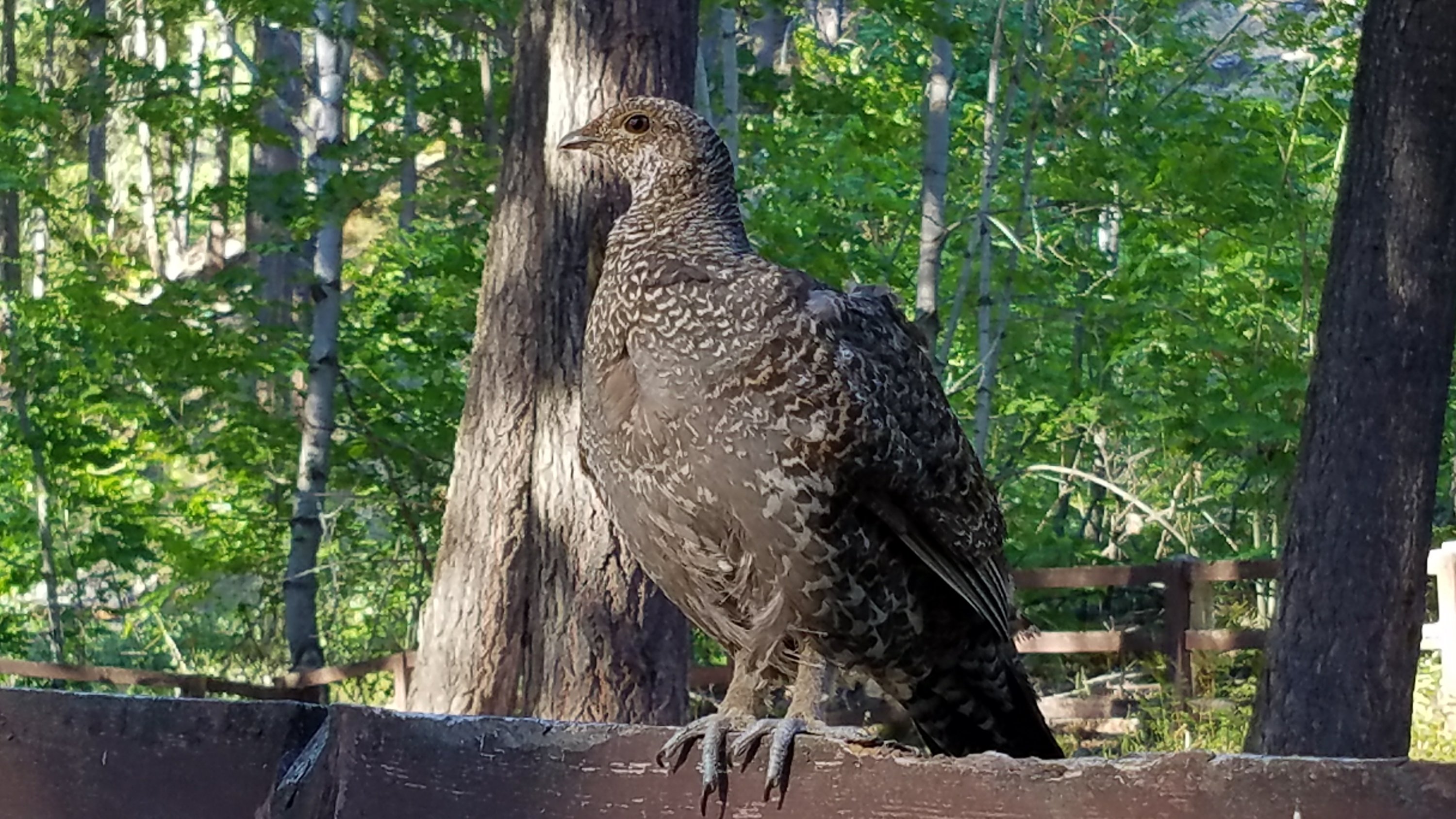 A mother grouse gave a regal pose for me near the campsite. She looks friendly, right?