August 27th, 2018
Scott River mm 1579 to mm 1552
Distance: 27 miles
0620-1800
The day dawned so clear, there was only a hint of smoke in the distance. Good thing too, as the views were great. I finally got to see Mt Shasta.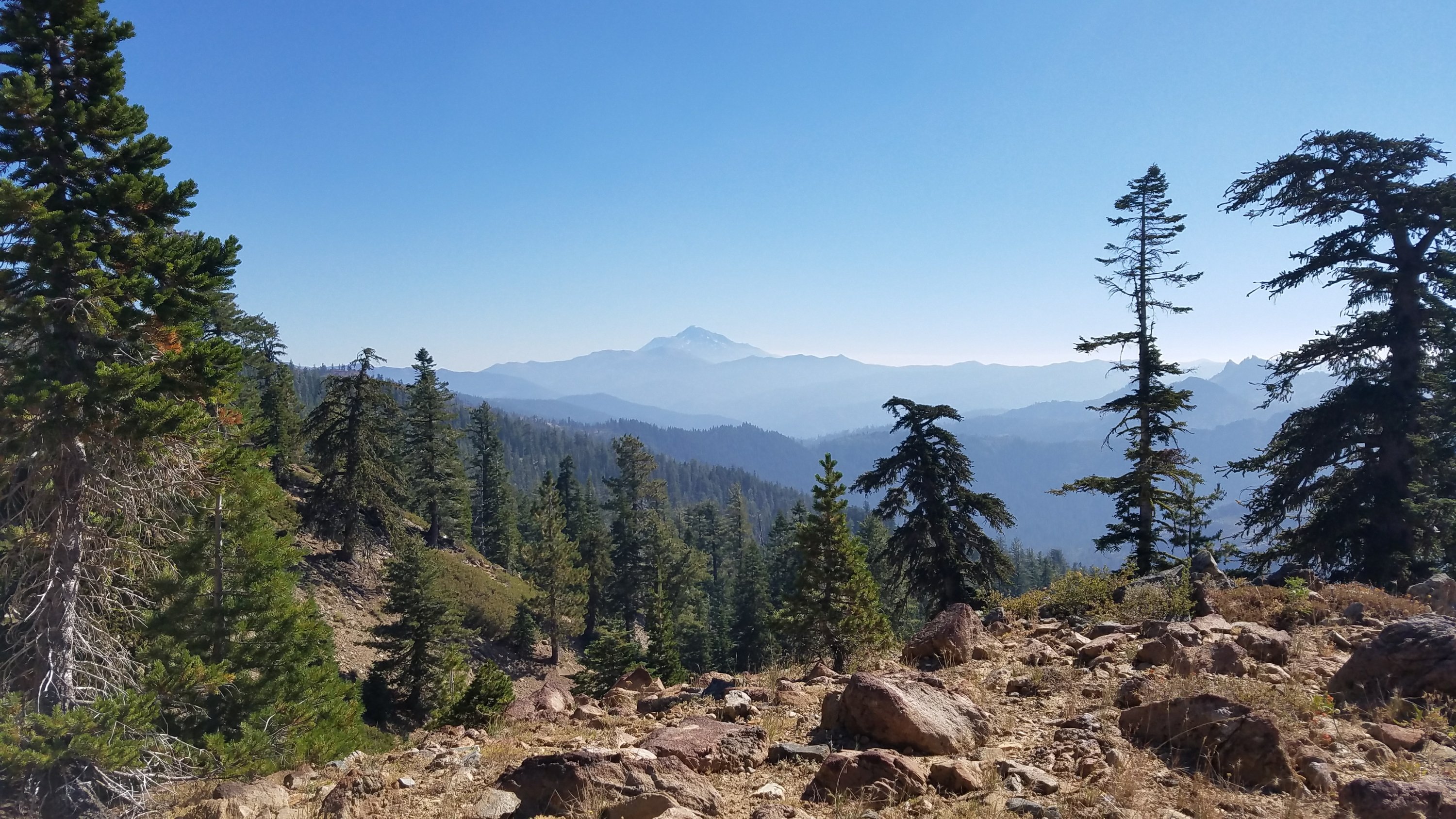 The Kid and I were stopped at a spring in the morning when we both saw a bear walk across a meadow far below. It was the first bear I have seen from the trail. It's the kind of sighting that is great for both you and the wildlife…at that distance, neither party is scared. Salamanders are fun close up but large carnivores are best viewed from afar.
The trail traversed many open ridges and valleys. It meanders a lot in this section, heading north for 30 some miles before going back south. We camped farther north on this night than the previous night. For a change, we got to be NOBOs. I joked that the sun was no longed in our eyes, even though it never has been a problem. Apparently this is a concern some have about walking the trail south. Many people comment that we are going the wrong way or walking the trail backwards. But I have never seen a directional sign.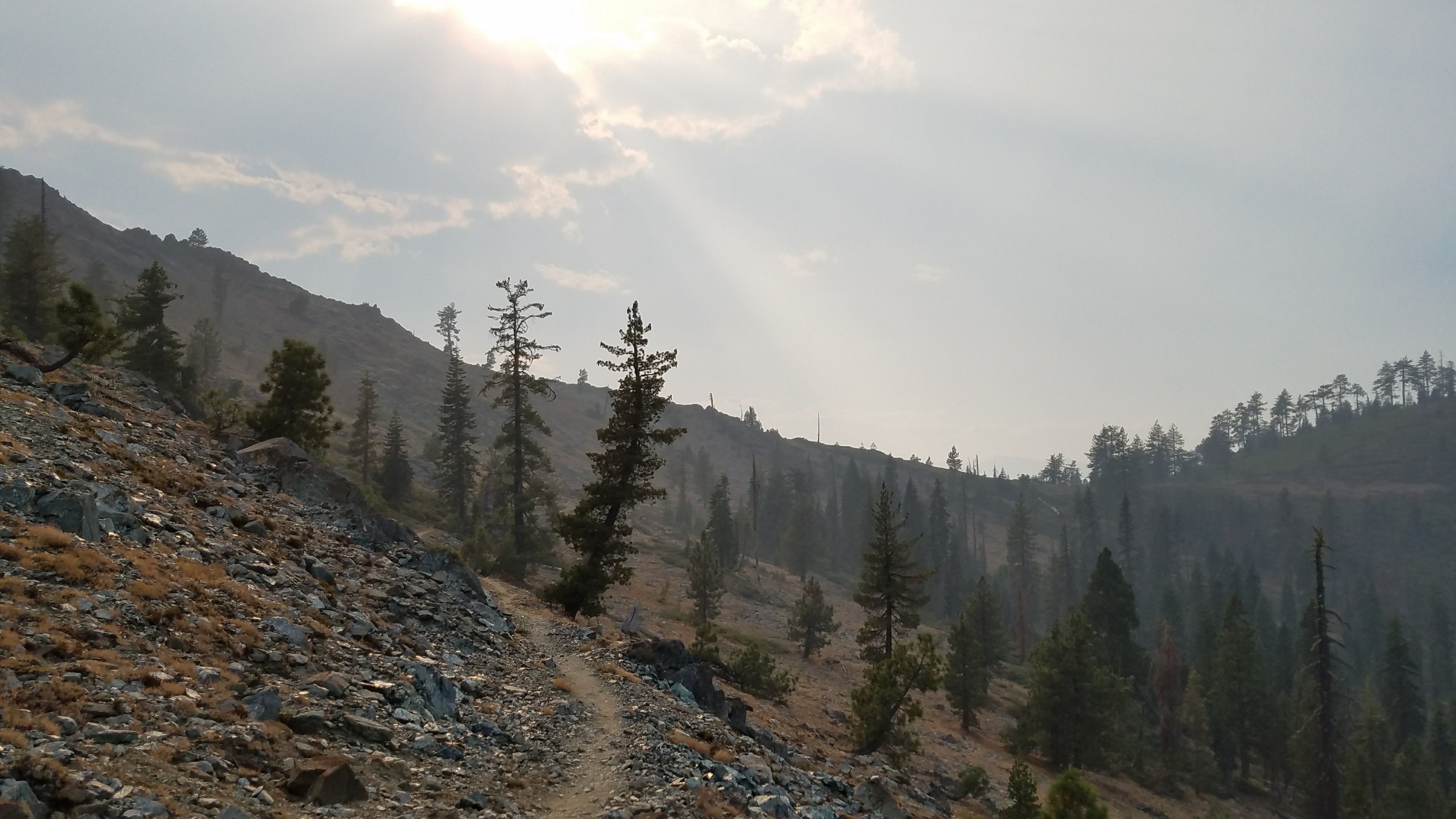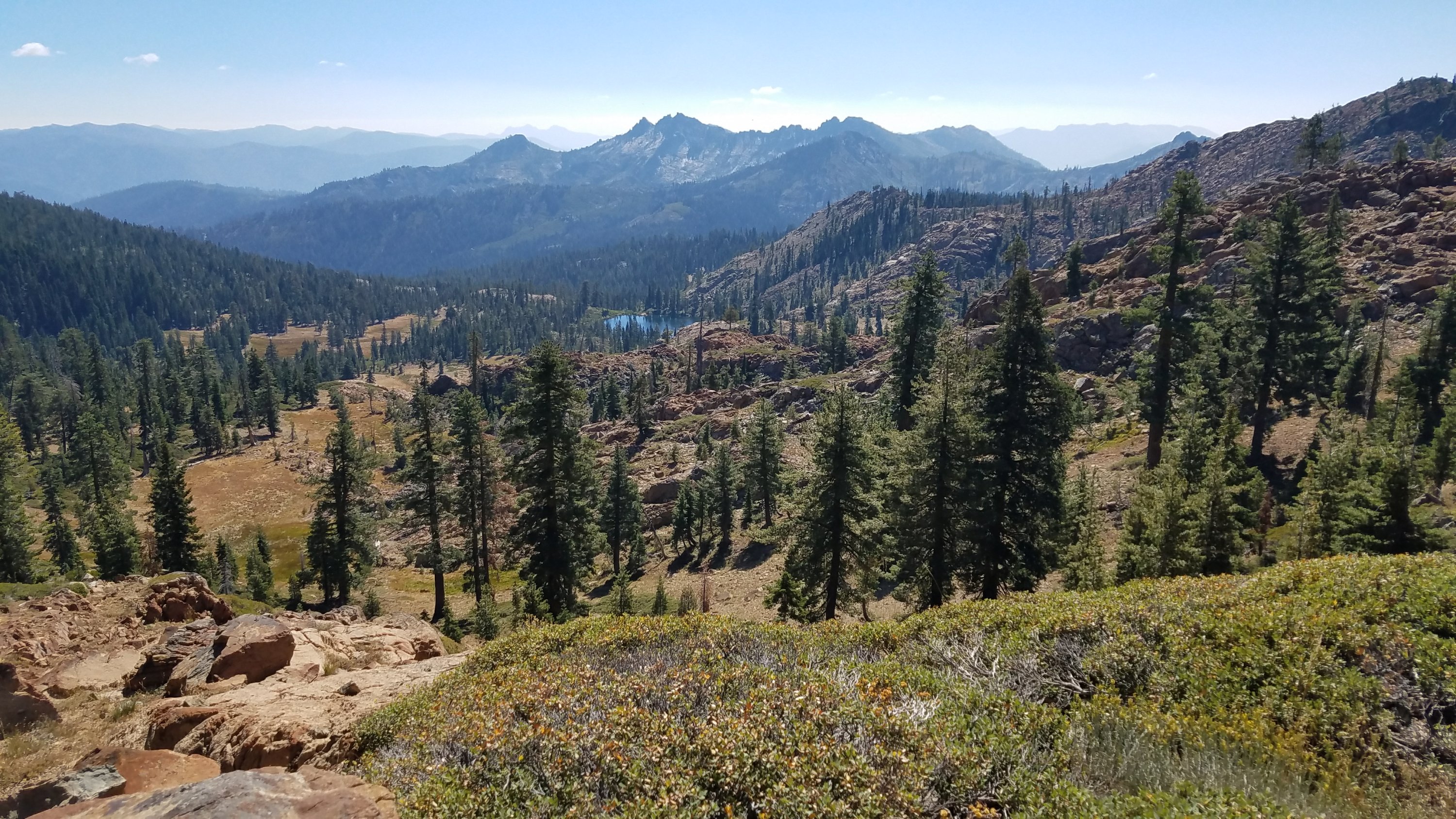 The Kid and I made it to our planned campsite pretty early and spent a relaxed evening up on a ridgeline with a great view of the sunset. Problem was, the smoke had blown back in and the mountains to the west were almost completely obscured. The sun went down as a red orb and we were awed when it sunk below an invisible mountain top. First a definitive line appeared across the orb and then it was like it was just swallowed. So we did see the sunset but it was like no other I have ever seen before.