August 26th, 2018
Etna Road mm 1599.5 to Scott River mm 1579
Distance: 20.5 miles
0900-1800
It was tough getting out of bed after the late night. I of course woke up early but tried to sleep in a bit. It didn't work so well. Watermelon and I arranged a ride back to the trailhead with the hostel's proprietor. He shuttles hikers for $5 a person. Twist just happened to also be looking for a ride as we were leaving, so that worked out well.
At the trailhead, we saw the German twins Hans and Frans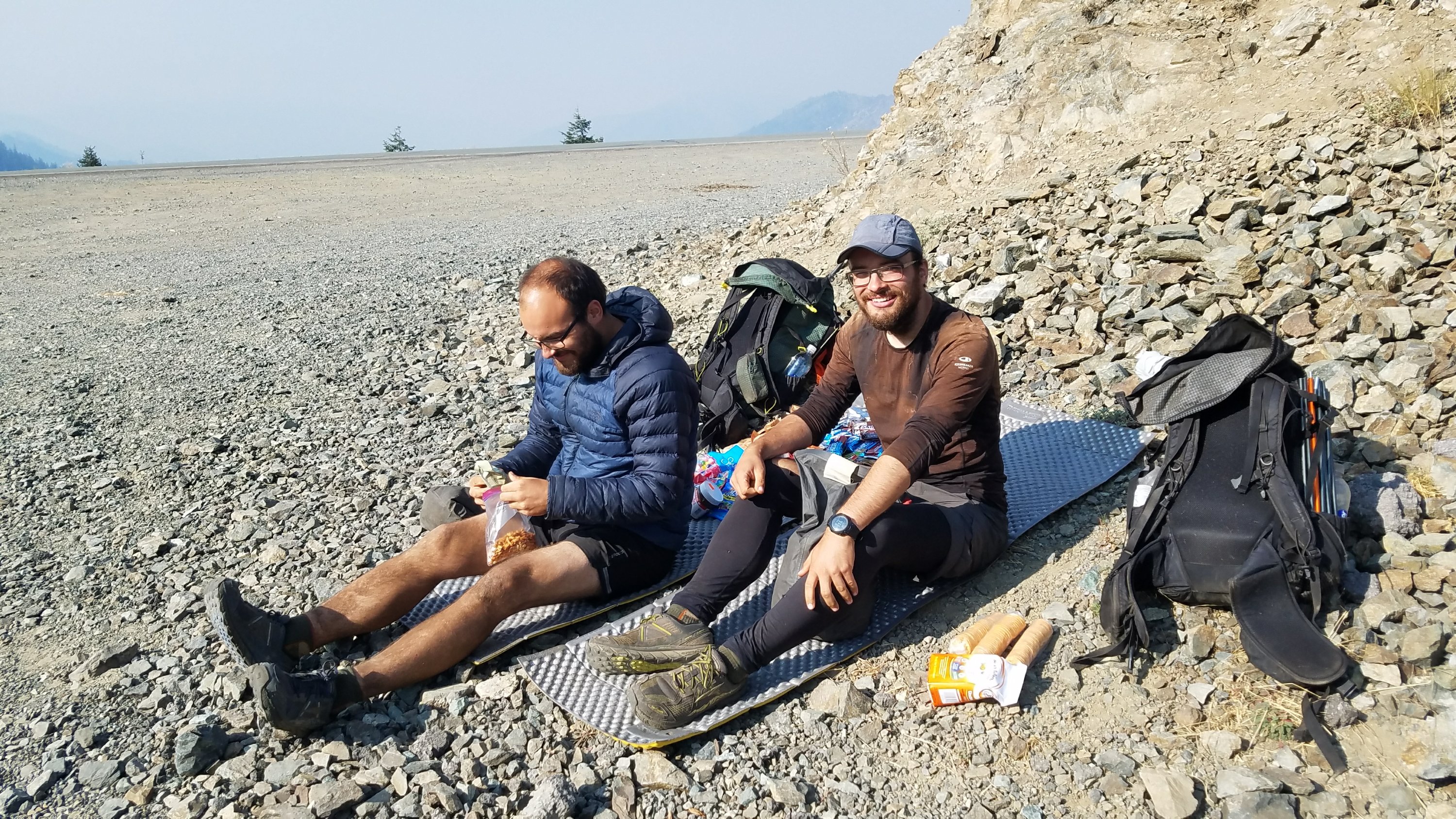 I was reluctant to start climbing up the trail again but I walked with Twist and we chatted the day away. She is one of the few women on the trail in her 30's and also married. She has already hiked the AT and is a very competent thru-hiker. I enjoy her company very much.
The trail was also quite beautiful today. We wondered amongst many rock outcroppings and ledges built along the faces. A lot of work went into engineering the trail in this section. We were walking through an area called the Russian Wilderness…I didn't know the trail traveled through another country. We also saw only 1 NOBO the whole day.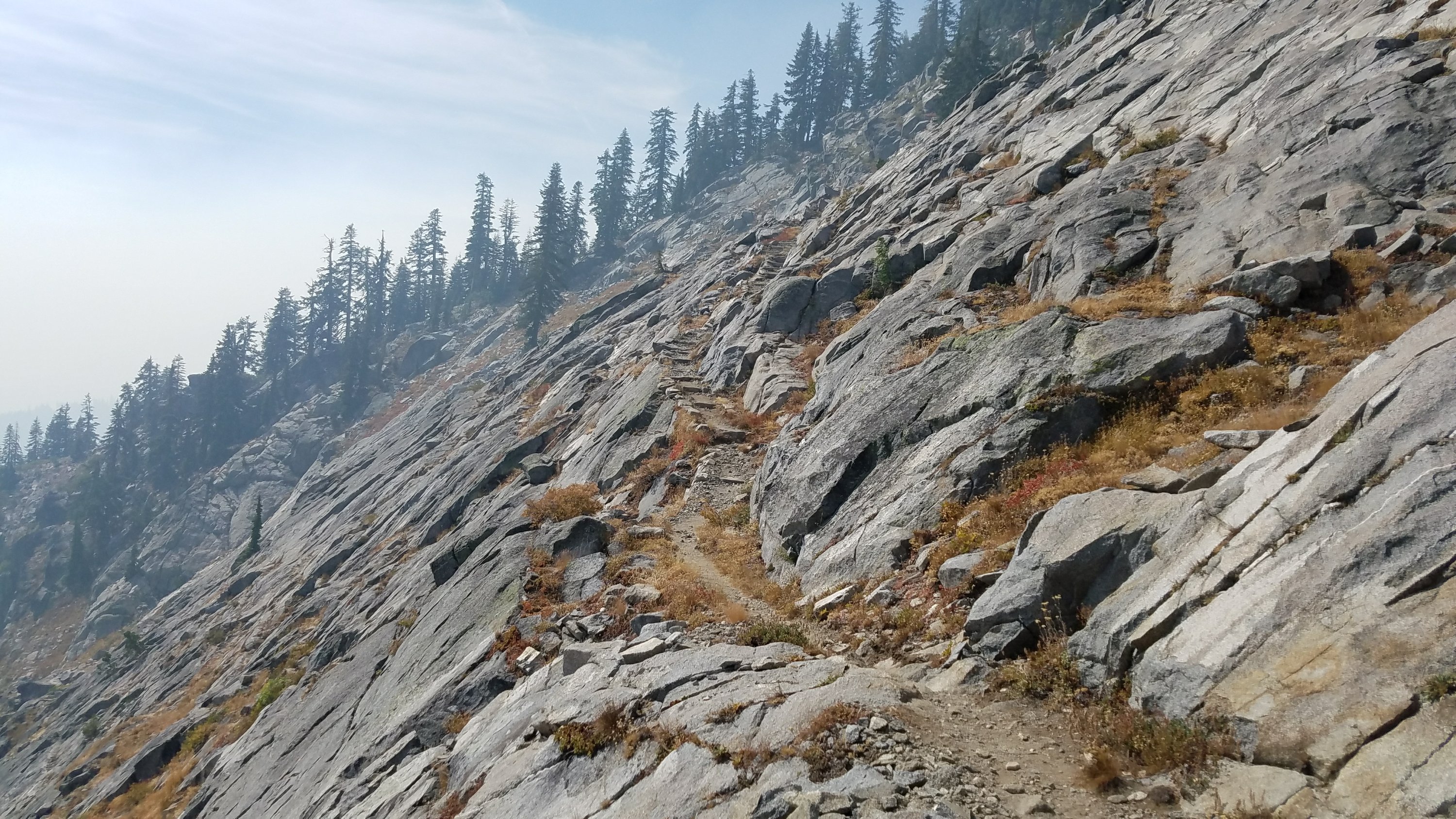 We camped near a stream and I was delighted to finally catch one of the large slimy salamanders like I had first seen after we entered CA. I had to put it in my rubber shoe just to hold onto it, it was that slimy. This one had little gill filaments sticking out. I'll have to do some work on google later to identify what they are.
I camped with Twist and most surprisingly, the Kid. We thought he would be way ahead since he didn't go into town but he had stopped early to chill. He is meeting his parents in a few days and has some extra time before they arrive. I was glad to see him, since he is good company too. Who knew two 'older' women and an 18 year old guy could get along so well. The trail is the great equalizer.