January 19th
Whanganui River (km1390)- Wanganui Top 10 Holiday Park (km1397)
Mileage: 4mi/7km paddling plus lots of walking around town. A nero day.
I had a big day planned for town, so we got an early start in the kayaks. Loading them in the mud was a chore and then we had to fight an incoming tide. At least we were at the holiday park by 9 am. Along the way, we encountered heaps of crew boats out for their morning row. They were all putting in at a ramp up the river, which we mistook for a crew house but it turned out to be the holiday park. Numerous teams from all over NZ were staying at the park for their holiday practice session. It made me nostalgic for my rowing days and spring break rowing camps.
Once out of my kayak, I had a somber moment, this marking the end of the river journey. Paddling against the tide the last few kms had made me ready to be done but I was so grateful for the overall experience and the nice kayak that carried me over 150 kms. And as promised, our semi-empty packs had been delivered to the holiday park. I wish to acknowledge Blazing Paddles for their part in making this trip happen just as I envisioned it. I highly recommend them!
We decided to stay the night at the Holiday Park, since they give discounts and are very welcoming to TA walkers. We were even going to splurge on a cabin, which are almost as cheap as the cost for 2 people to tent, but there were none available because of all the crew kids. I took a shower, did laundry, and sorted all the stuff back into my pack. It was nice to have it all contained in one place again, as opposed to numerous dry bags.
I also got my daily petting out of the way: an almost too easy to catch hen that patrols the park for handouts. I did give her some of my muesli for being such a sweet girl, and I caught her several more times throughout the day because I love hugging chickens!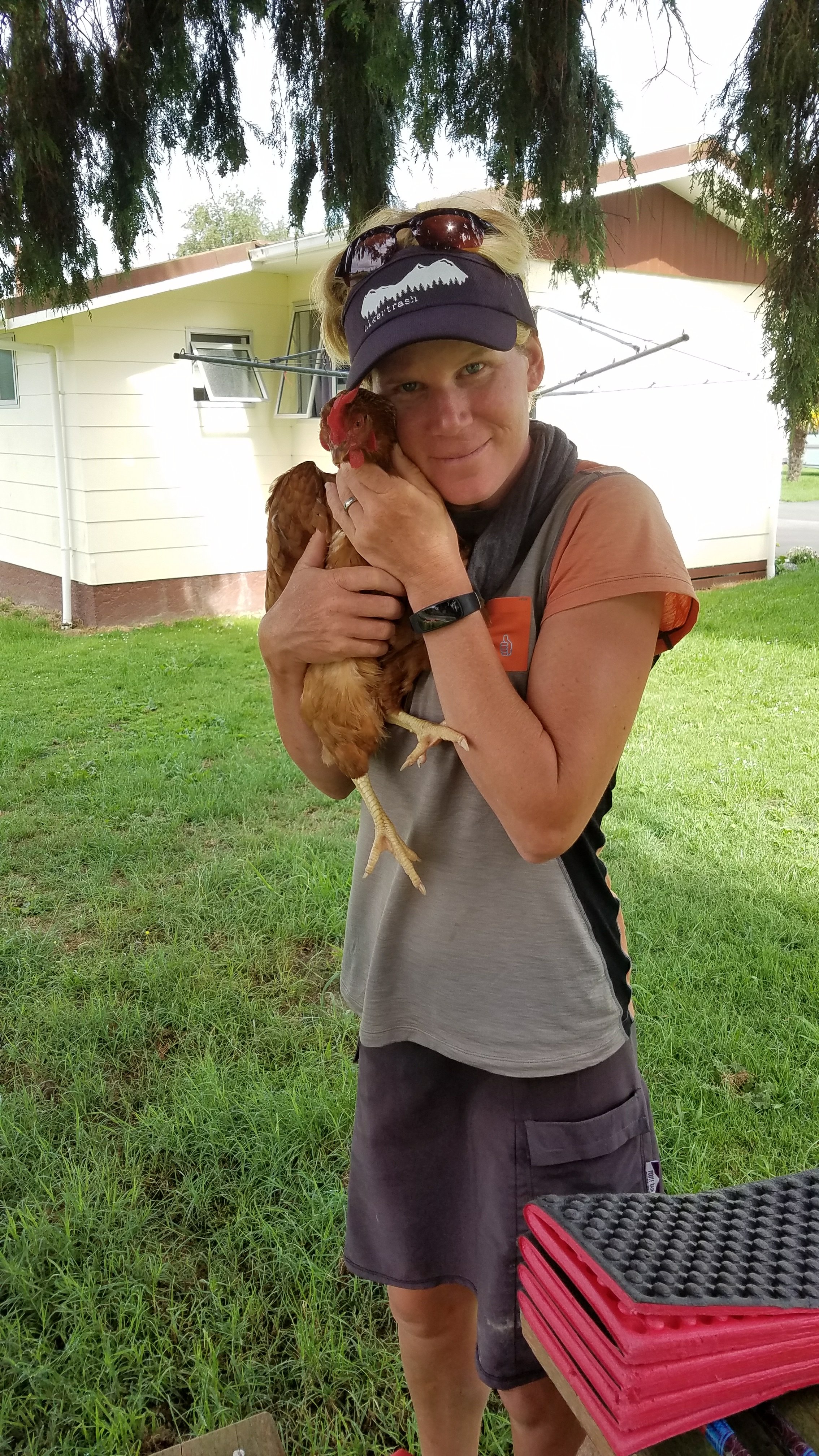 I also got petted by a large walking stick bug. It was suddenly crawling up the back of my leg and under my skirt. It kind of scared the crap out of me when I first felt and caught a glimpse of it. Thankfully I didn't react by slapping it. It was so cool!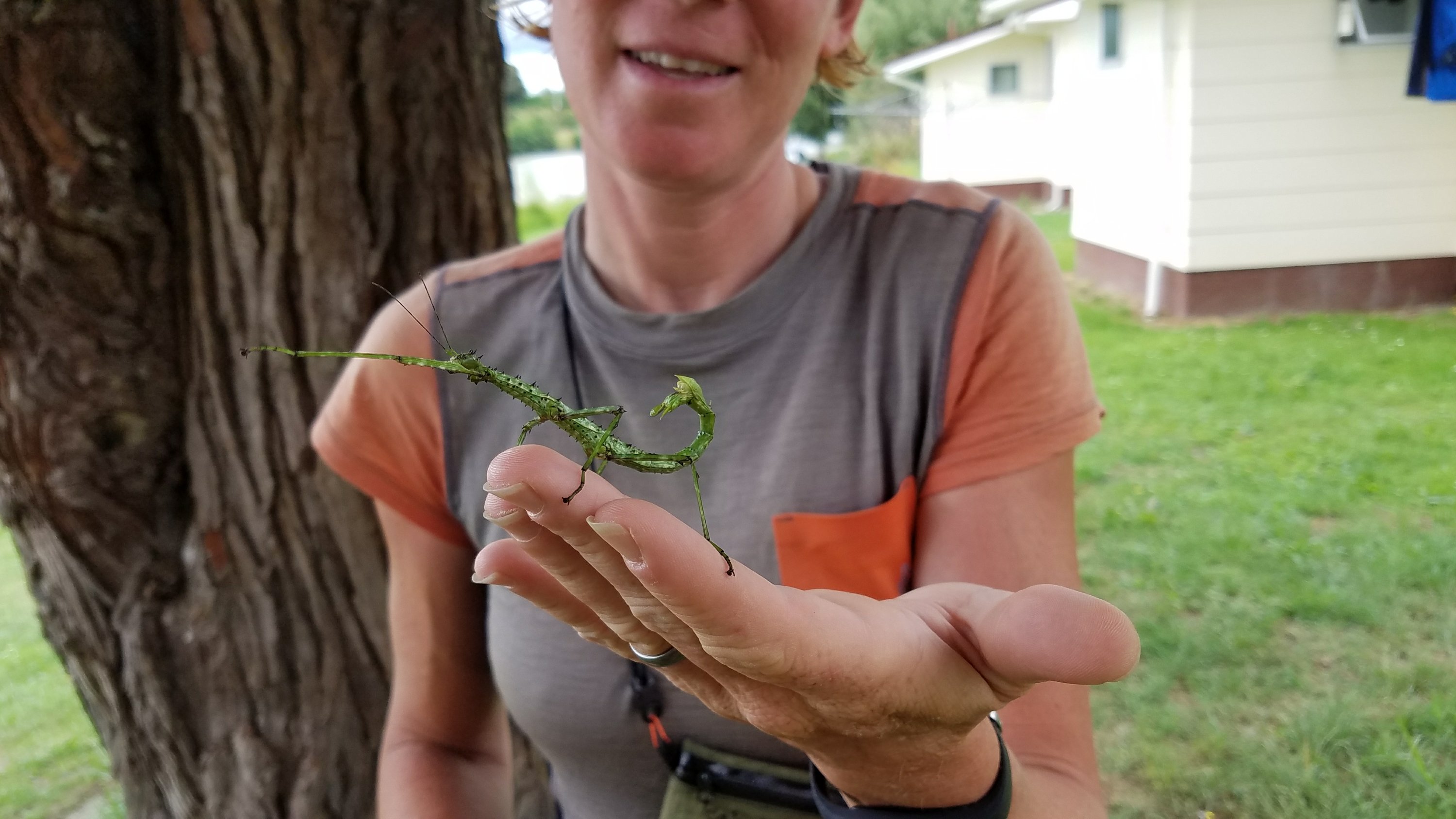 We got a free shuttle into town from Martin, who works at the park…it's another nice service they offer. First order of business was lunch. I got a bento box from a Japanese restaurant. It was so good but not a lot of food. I refrained from ordering more and instead went in search of a wifi hotspot. Finding none where the map indicated, I instead worked my way into the supermarket, which was connected to a mini mall. An ice cream place was a perfect find, so I filled up on 2 scoops. I met up with Connor again and we walked up a ton of stairs to a tower on the hill, overlooking the town and river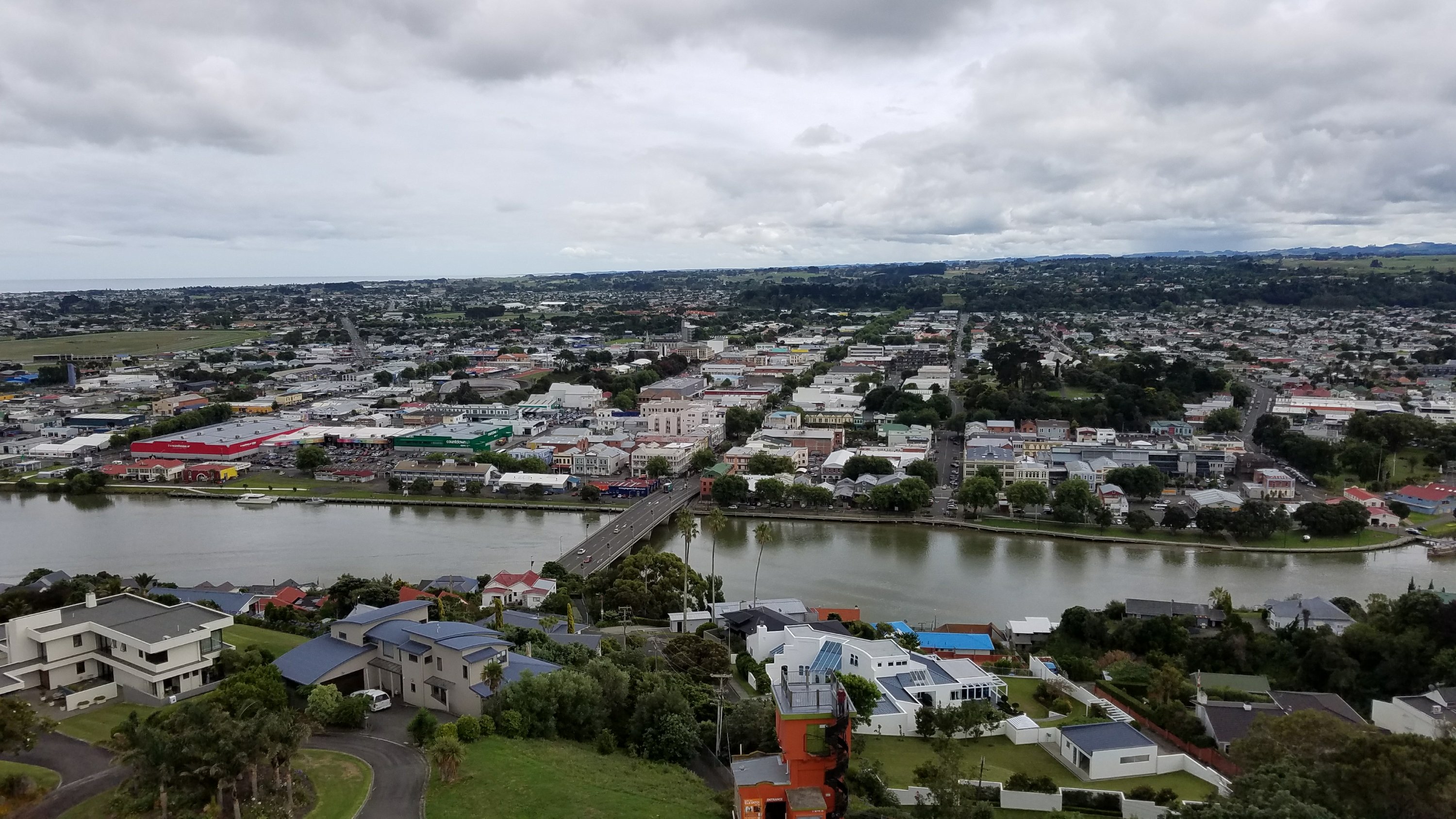 The tower itself had 176 stairs and great views. It is a WWI memorial. We pointed out all the local landmarks with the help of a tourist map. It was fun just being a tourist for a change.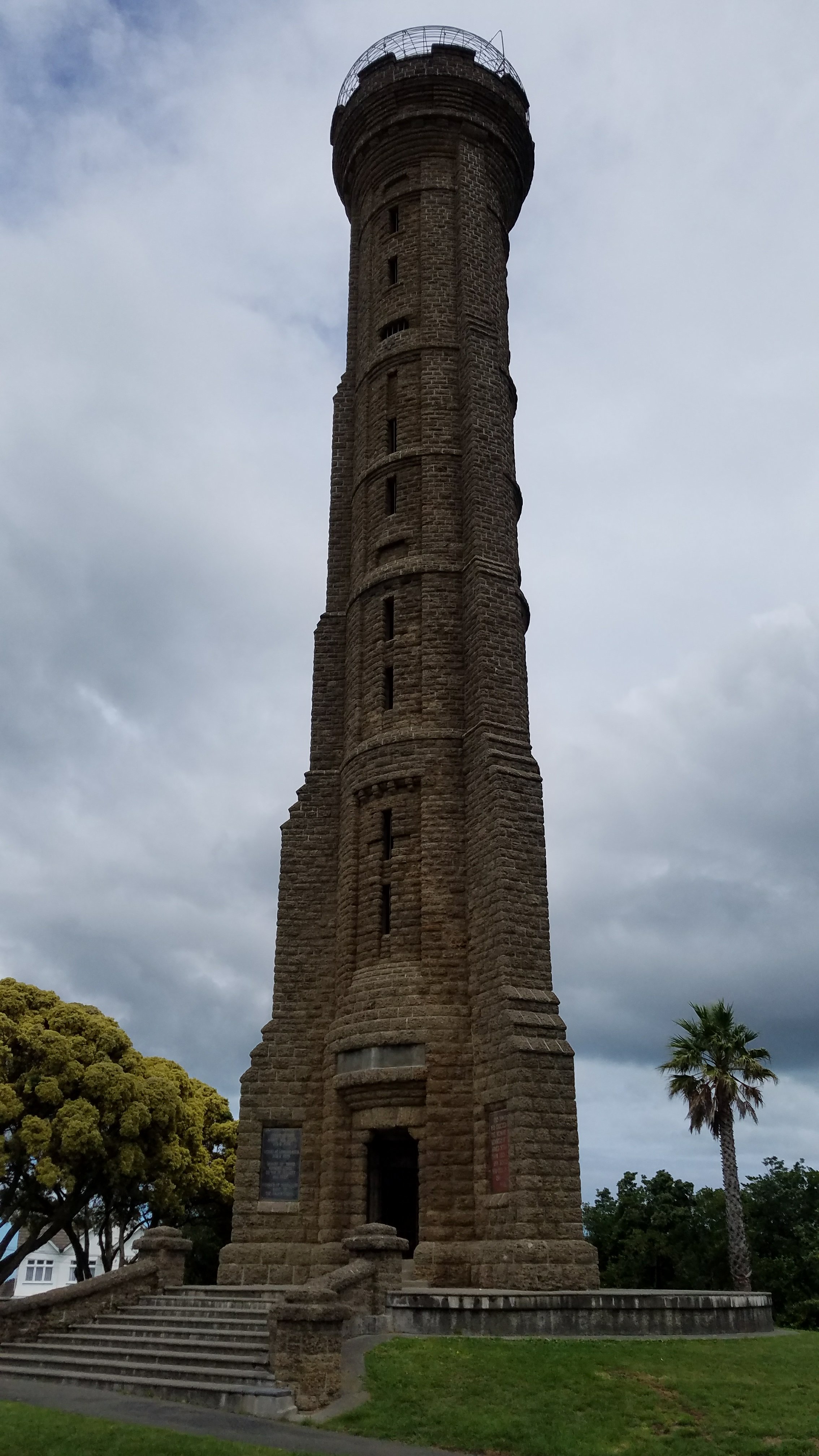 Wanganui was a surprisingly fun little town with an artistic vibe. After the tower, we walked to the town library, which had awesome free wifi and a cafe. I got some coffee and made some calls home. Fiona and Anthony texted that they would be in town by 5:30 PM, so I arranged to meet them at the supermarket. I did some shopping for the upcoming few days and walked out just as they arrived. It was great to finally meet them. They gave us a ride to the holiday park, did a briefing on the bikes and route, and took some of the stuff that we wouldn't need for the bike ride. My new shoes that I have been passing off since I received them in Taumarunui got transferred for one final time. I will finally begin wearing them once I get to Palmerston North. My first pair of Altra Lone Peaks lasted me almost to the halfway point of the trail. Unfortunately we couldn't give them our full packs because we needed our tents and sleeping stuff for that night.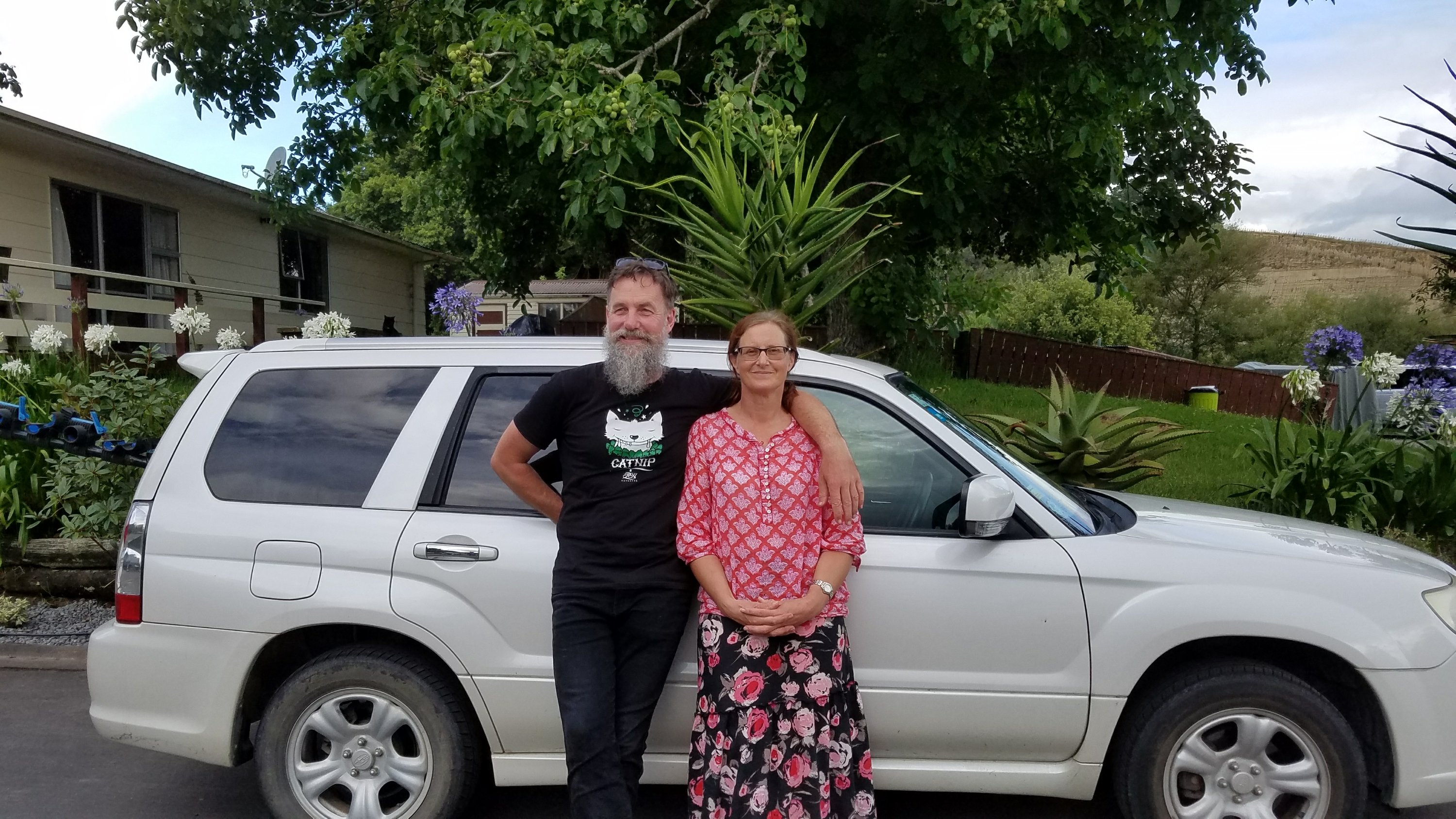 After getting set-up in the tenting area, we went to the playground for a bouncy pillow session. This is an amazing contraption that's like a trampoline but in the shape of half a pillow, supported by air. We joined some kids and were shortly stars of the show. Connor was making up games along the lines of tag and it was hilarious to see him being chased by a swarm of kids around the bouncy pillow. He is so athletic that he was able to keep evading them. I have the funniest video of it. The kids really took a liking to us and made us promise we'd meet them for another session in the morning…unfortunately for them, adults are good at lying. But this was honestly some of the best and most wholesome fun I've had in a long time. I still get giggles just thinking about it.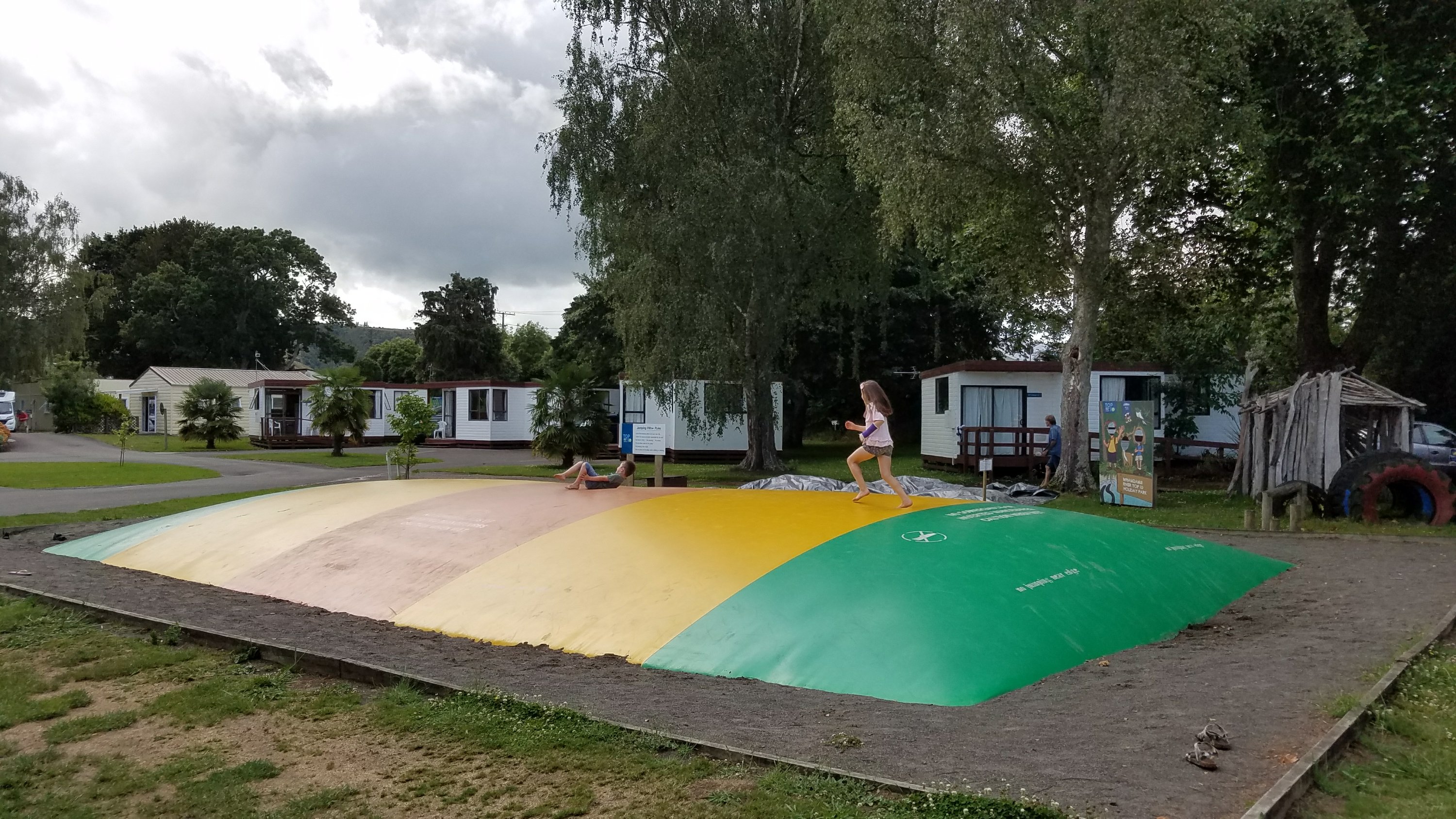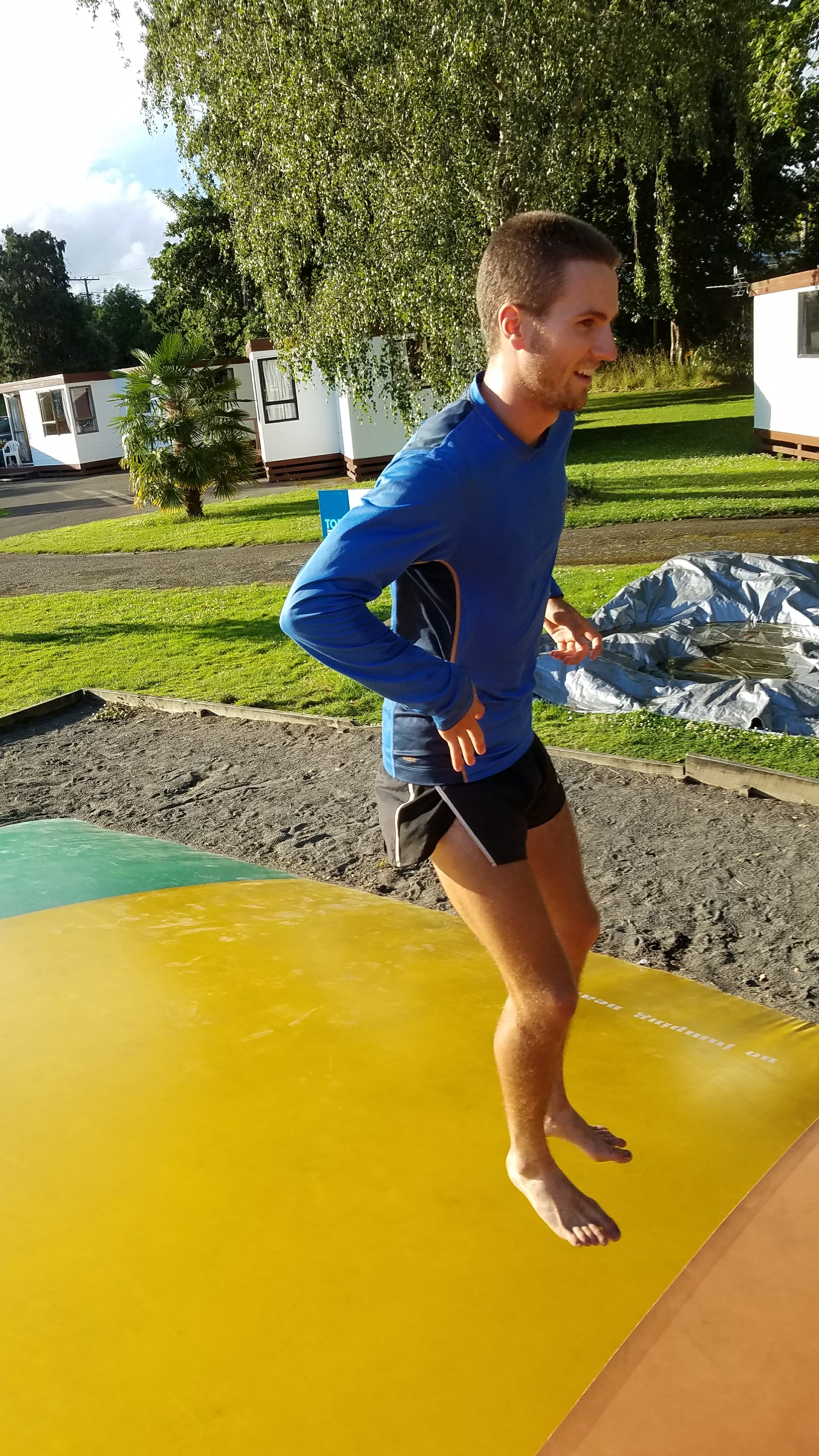 We got some fun photos with the kids at the holiday park picture frame, too. What nice kids they were…almost makes me want some just so I could have an excuse to play on playgrounds more often.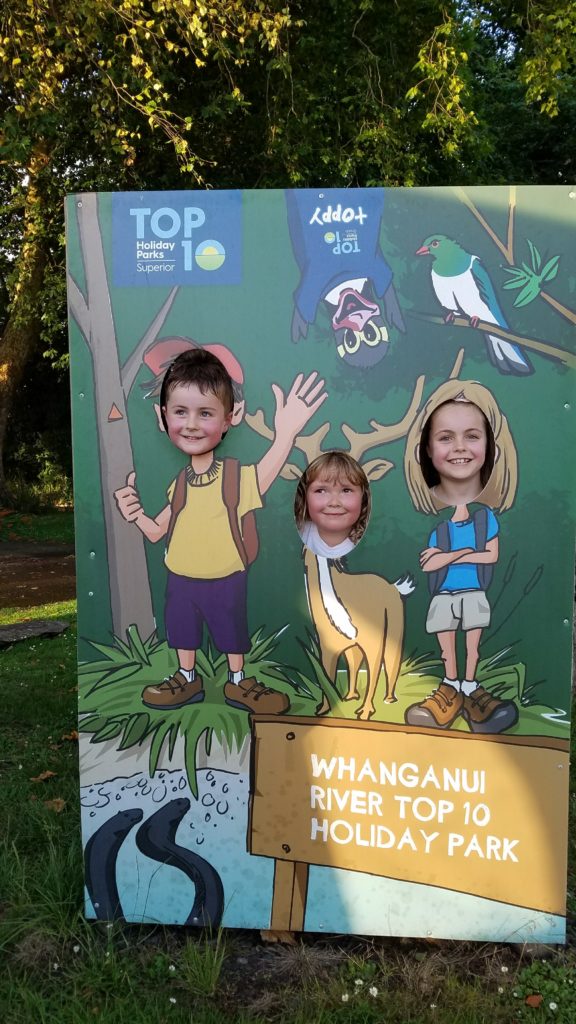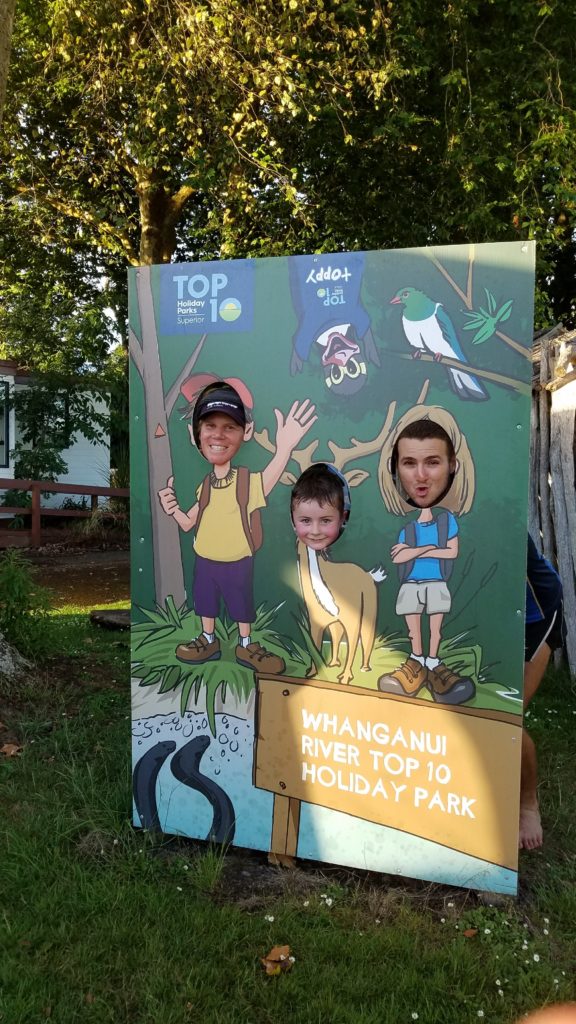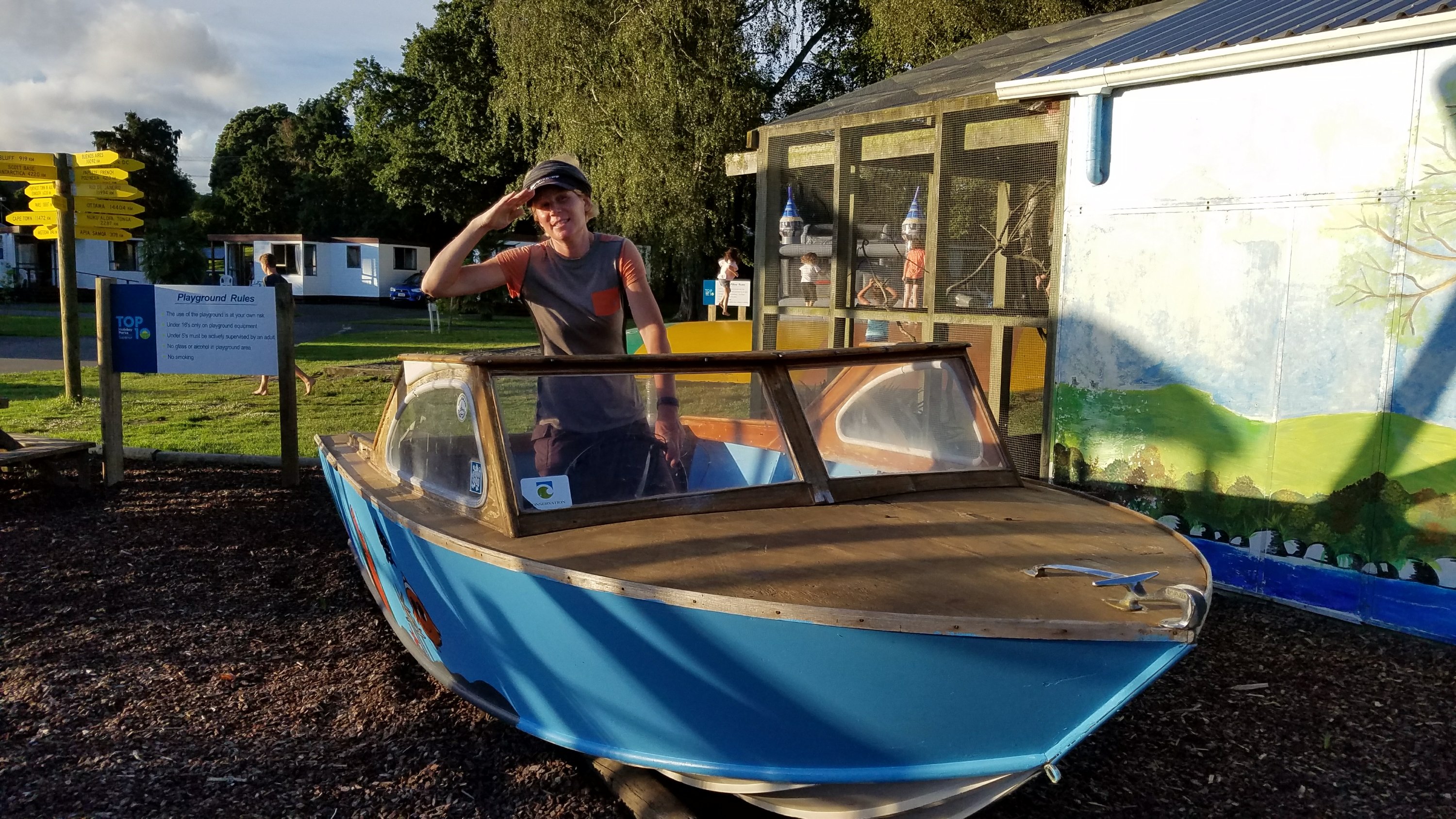 I worked up quite a sweat and appetite on the bouncy pillow. After another shower, I went into the kitchen to make a late dinner. One of the meal support ladies from the crew team was just cleaning up. I had talked to her earlier in the day, mentioning that I once rowed and that I was now walking the TA. I wasn't even trying to yogi-bear but she saw me and offered me leftovers from their dinner. She dug up lamb kaftas, some salad, and hummus. It was so nice of her! I ran to get Conner to share in the bounty and we had a great unexpected free dinner. The best kind. I had actually bought a chicken breast to cook for dinner but didn't feel like making the effort, so I figured I'd just make if for breakfast instead. What a great time this town stop was!