January 7th
Bogg Inn hut (km988)- #10 campsite (km1032)
Mileage: 27.3mi/44km
My biggest day yet! I was shooting for this, knowing that the trail would be easy and packing made all the faster by staying in the hut last night. It was raining again in the morning but I felt fairly confident it would burn off by mid-day. And it did. Still, it's never easy to leave the protection of a roof over your head and go out into the wet. This rainy weather is much more like the NZ I expected. The first month of little rain made me spoiled.
It was a short hike from the hut back to the main route. Then I came to the first of several large suspension bridges. I was pretty awed by it and took lots of pictures. It reminded me of the hanging bridges tour I did in Costa Rica.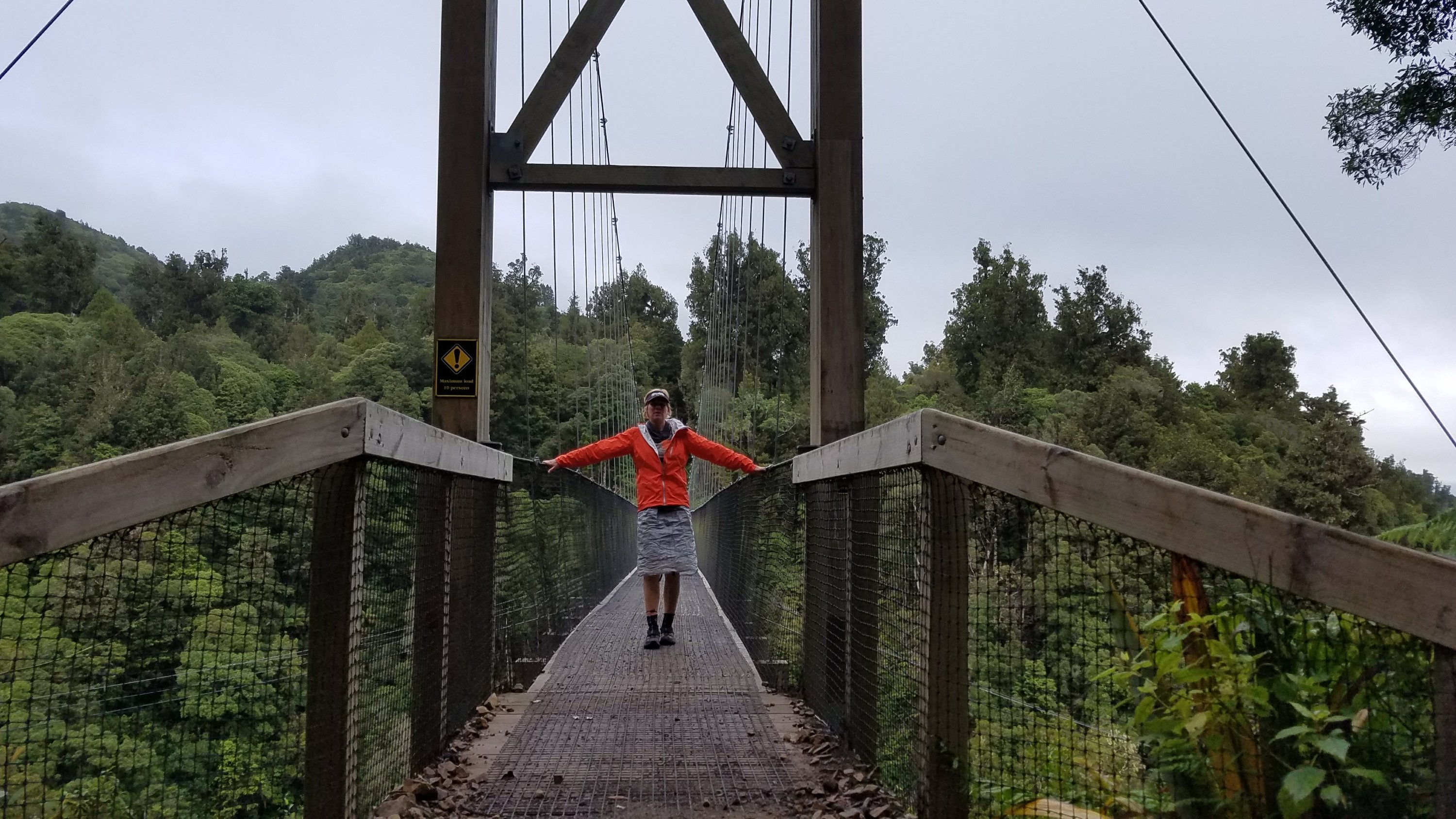 Just after the first bridge was another equally impressive one. These 2 are not even the largest along this trail.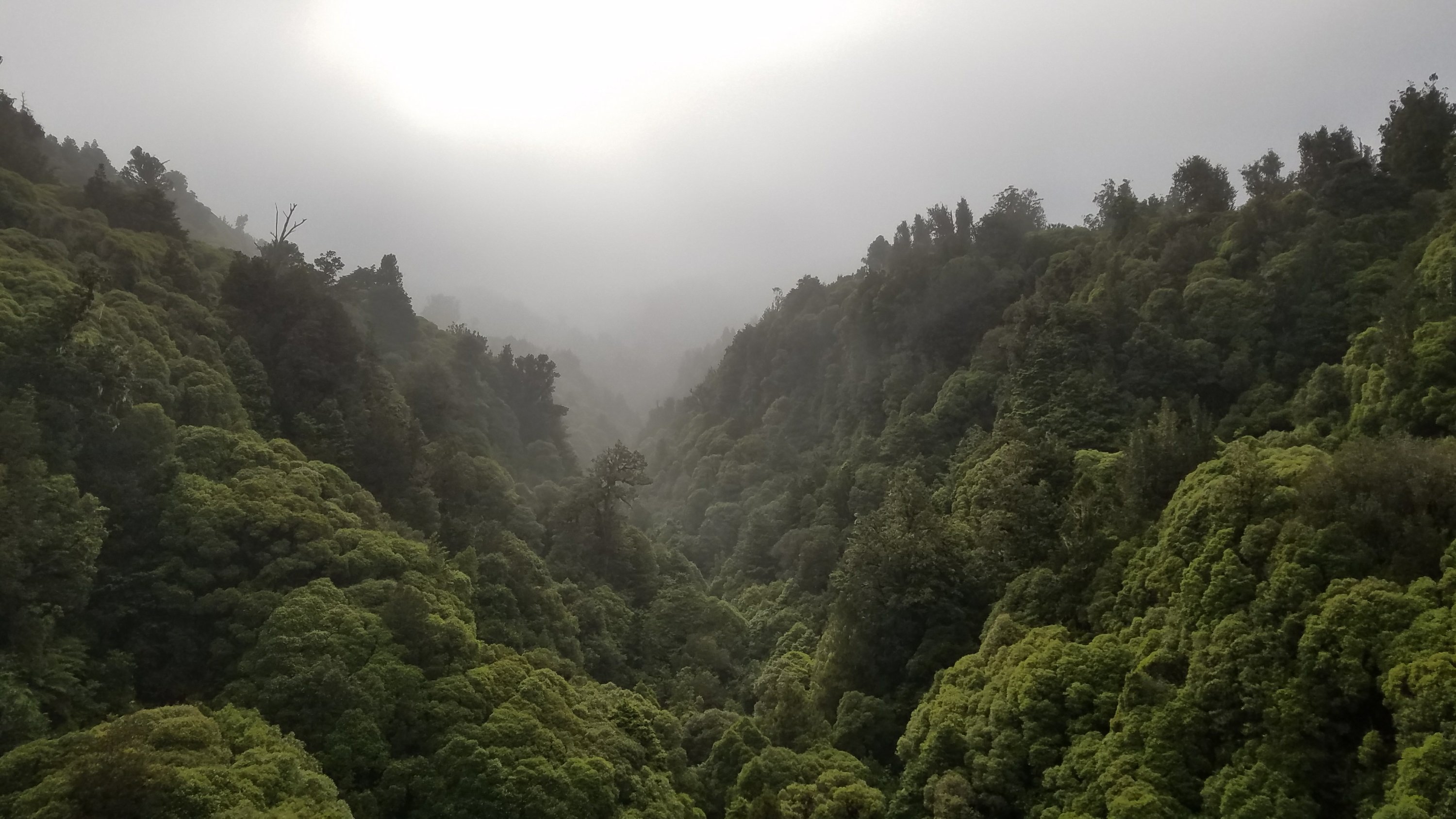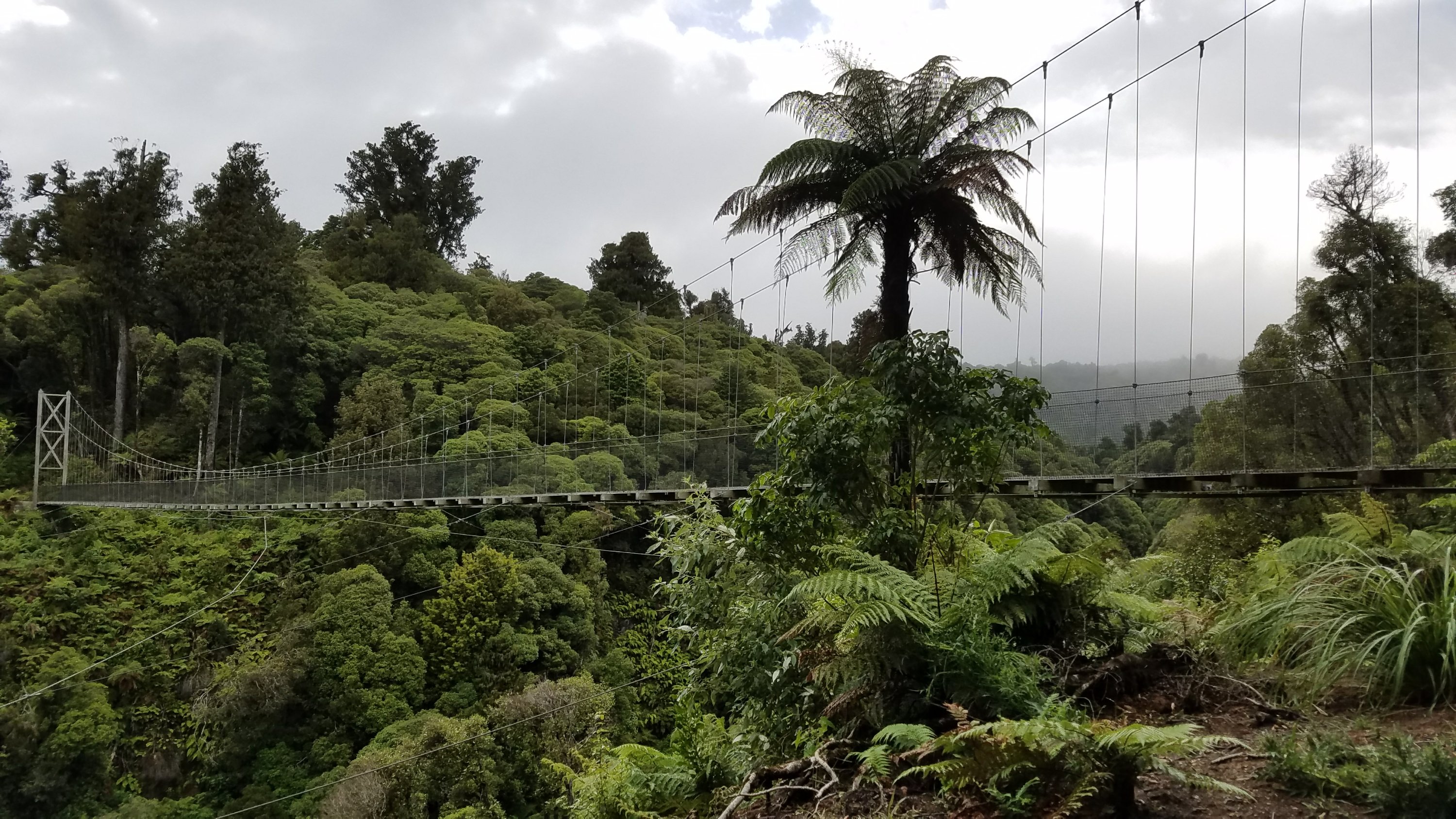 Then I came to one of many little shelters. These are great for breaks from the rain or sun, but (purposefully) too small to sleep in. Swallows find them useful too. I found several nests, one with eggs, one with chicks, and the other empty.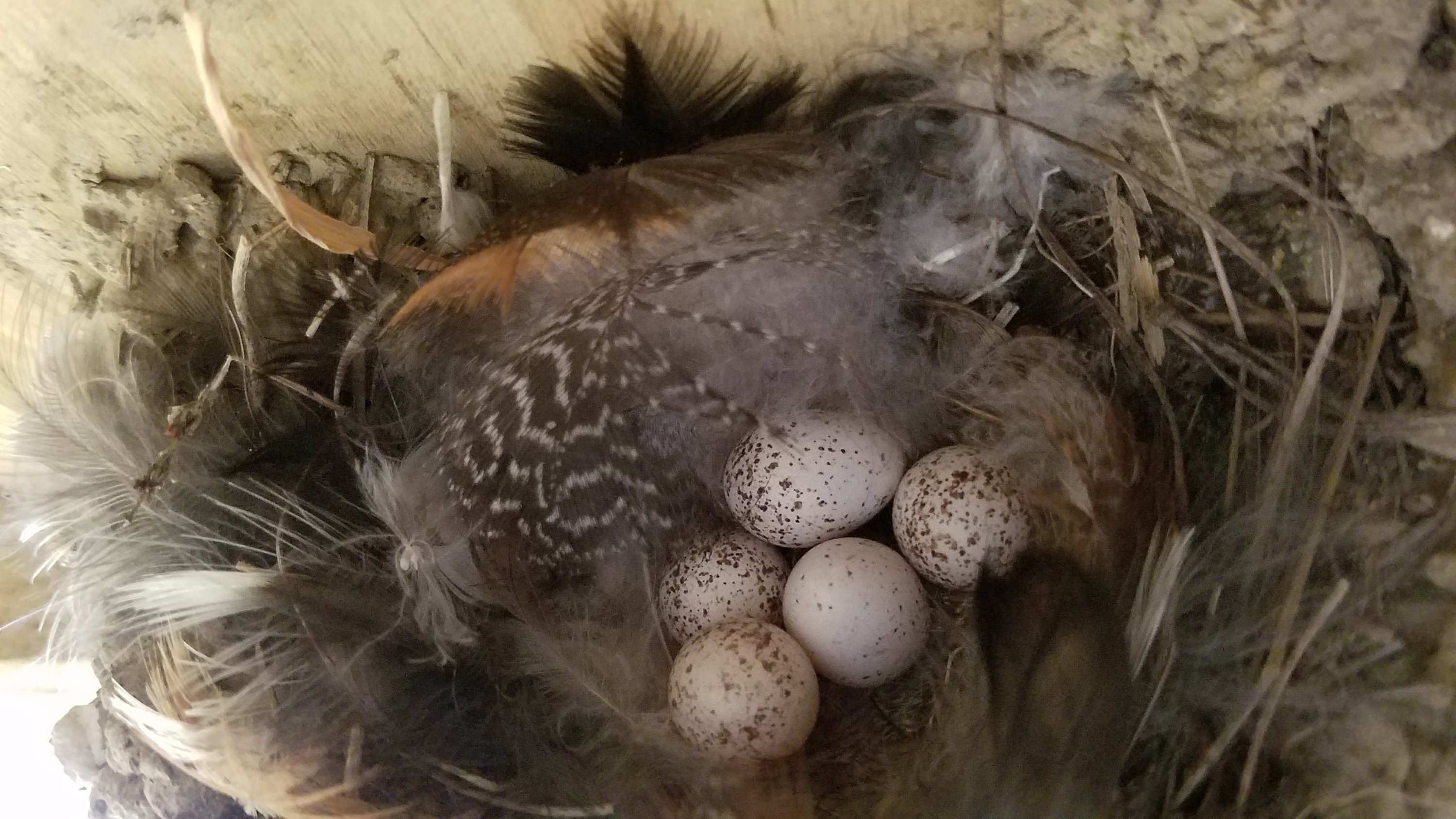 Since this trail is only a few years old, the shelters are pretty new and pristine, save for the nests and graffiti from one person…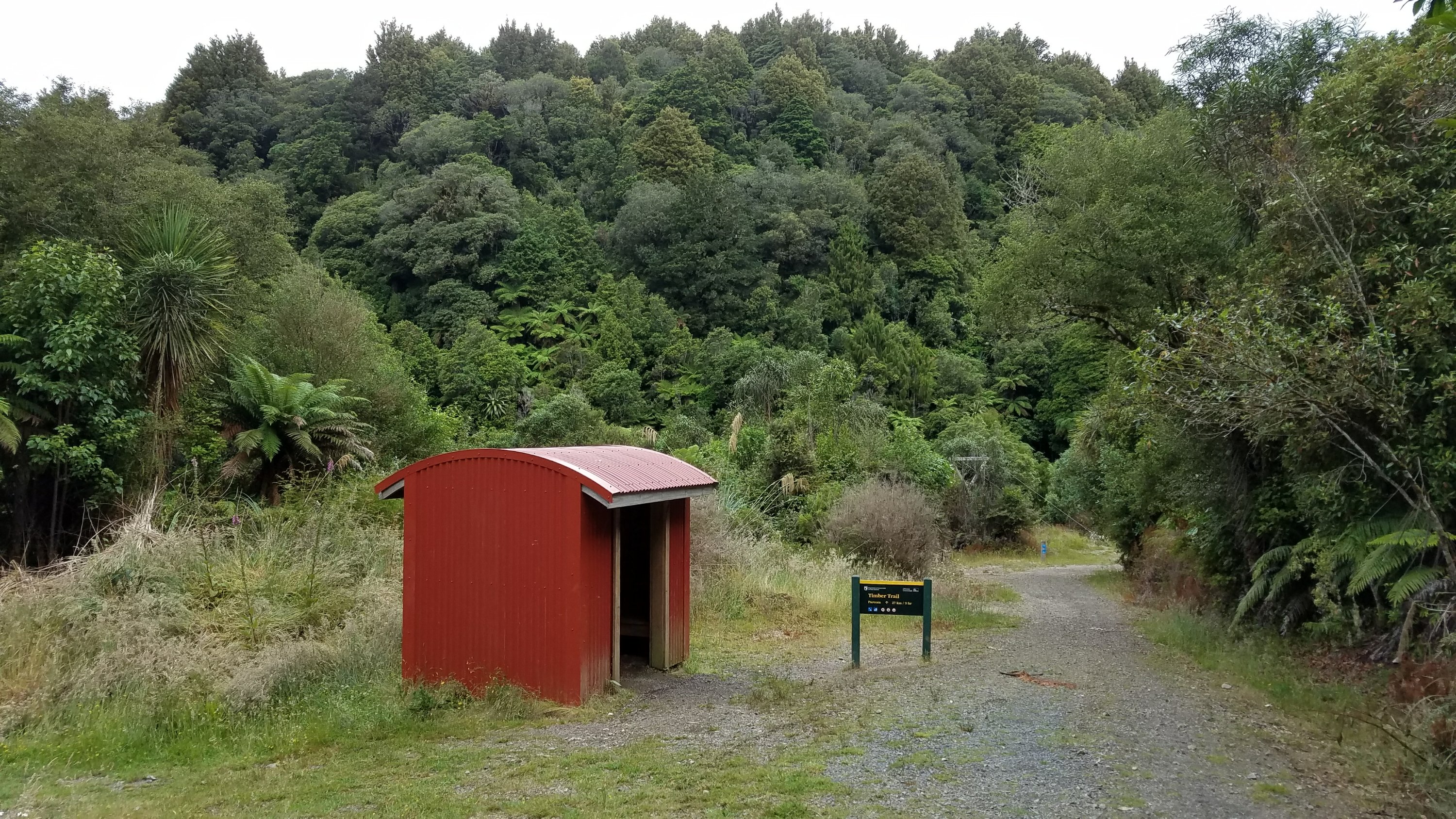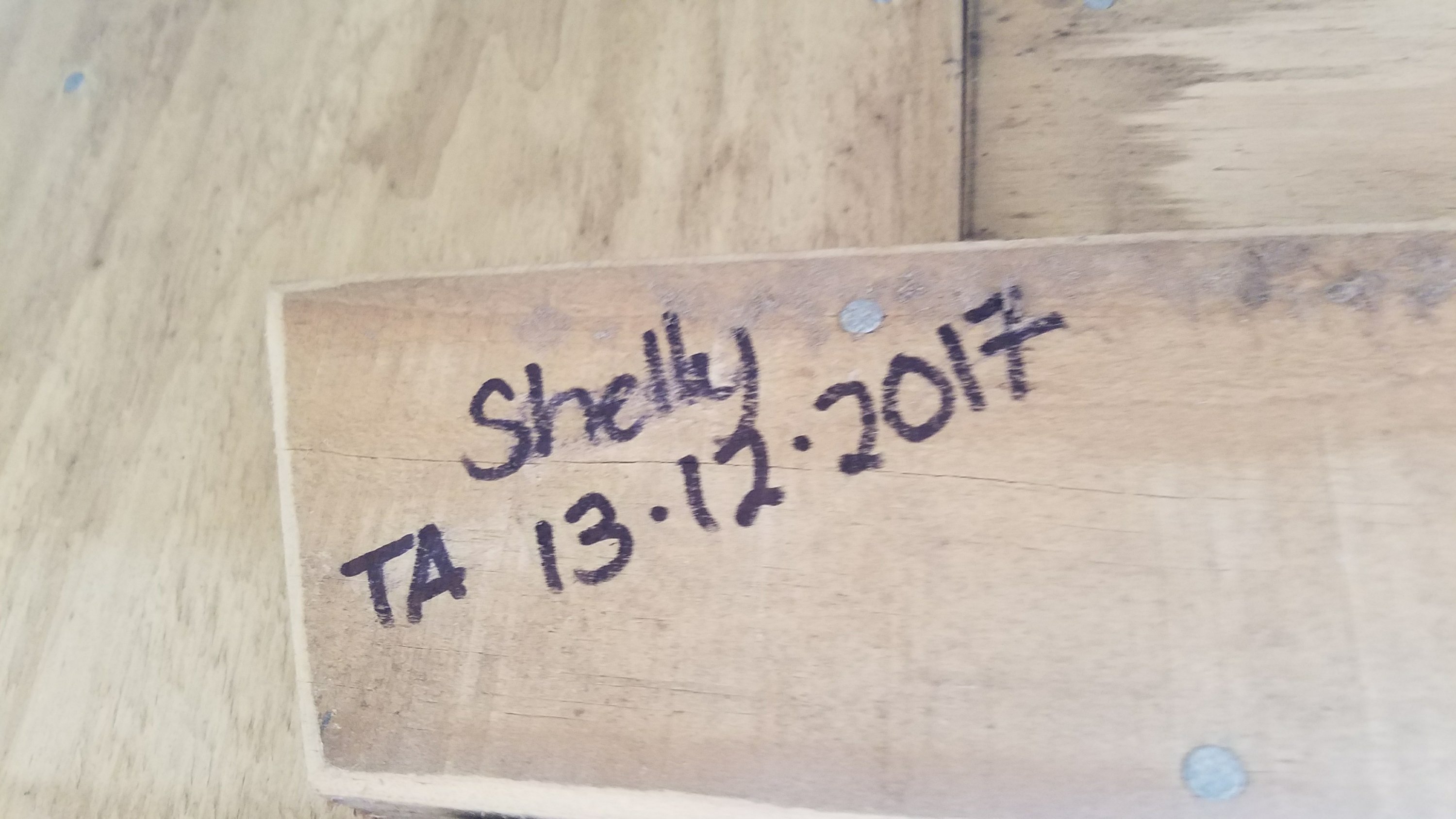 This is the first year that the TA follows this route and it's really a shame and embarrassment that Shelly has decided for the rest of us on how to represent in such poor taste. She has tagged every new shelter along the way. As I've said before, if you're hiking the TA, please don't write your name or other inscriptions/drawings on the huts and shelters. It may be tolerated (or just too far beyond the point of caring) in the U.S. but it's not acceptable in New Zealand. I find such behavior so disrespectful and don't understand the need for someone to leave their name everywhere permanently. People can instead make a tweet or broadcast on facebook if they feel the need for self-aggrandizement. Or they can write a blog! LOL.
On a much more positive note, I passed the 1000 km mark! I am now about 1/3rd done.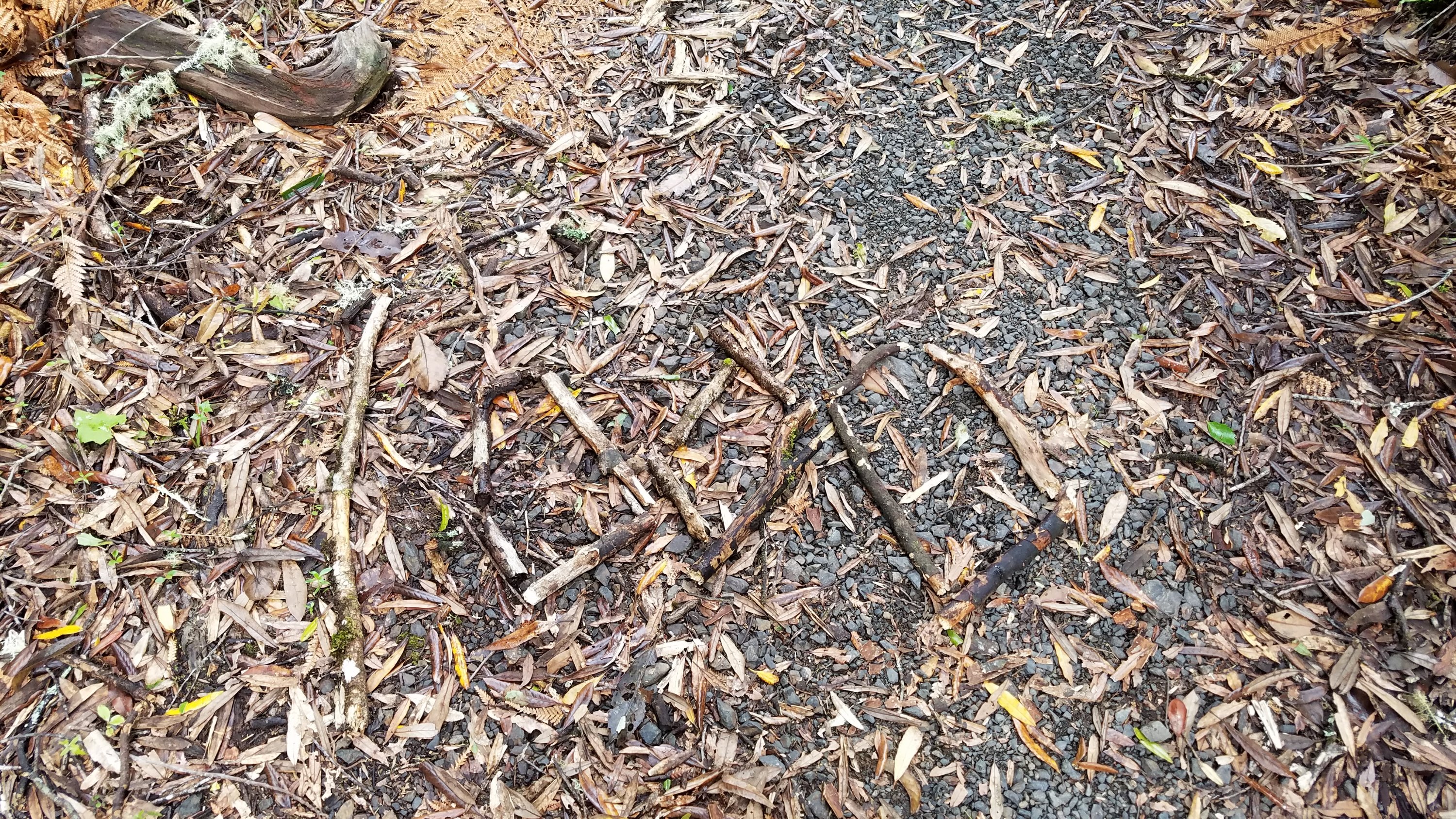 I took a lunch break at Piropiro campground, already 20km into my day. This is the suggested location for the second night of this trail but too short a day for me. Upon getting there, I was glad I was aiming for the next campsite. This one was overrun by car campers, some of which looked like they had set up shop permanently. It's crazy how many additions some of these mega-tents have.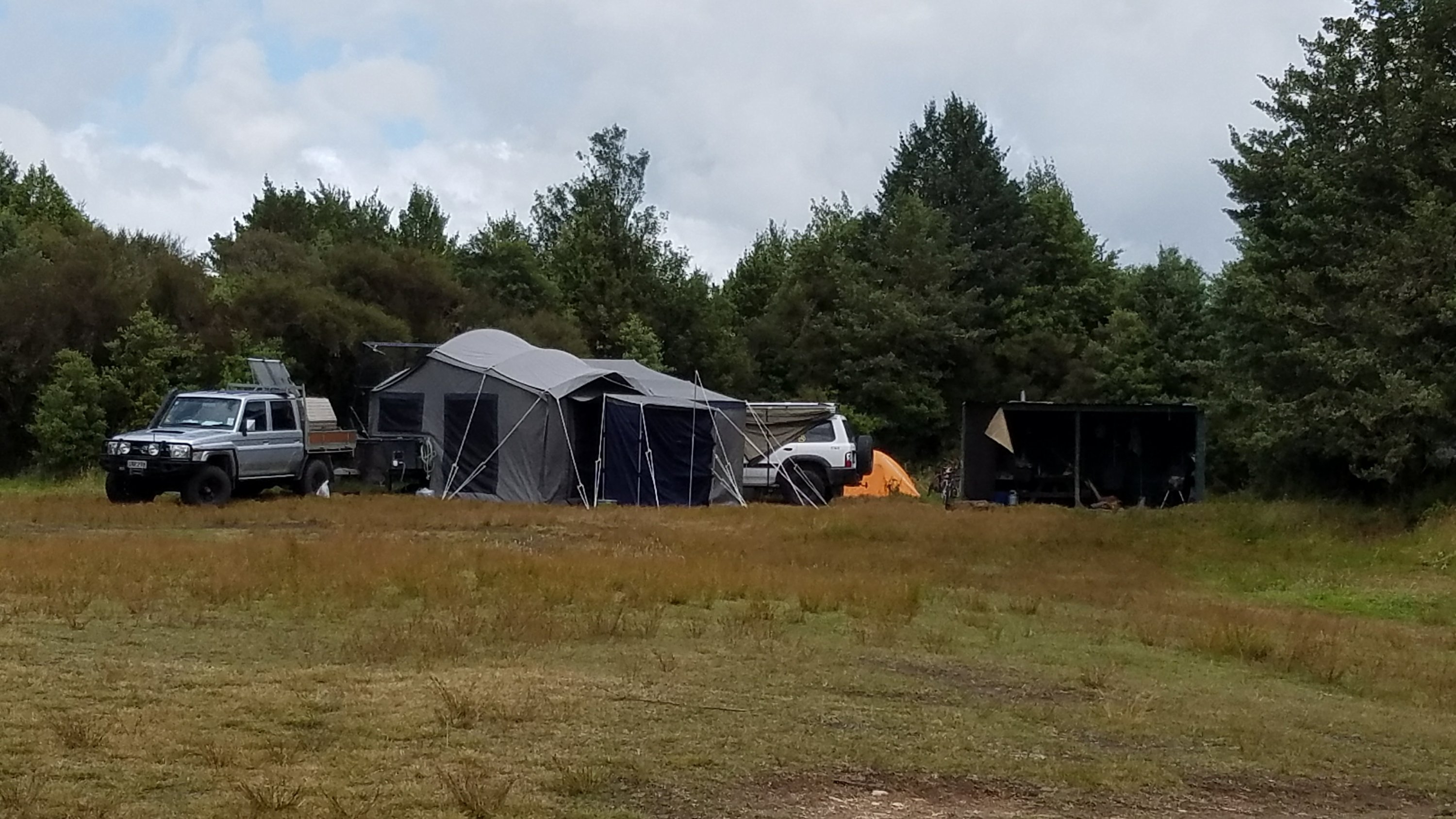 There were also guys running around on quads/atv's, making lots of noise. Hey, it's great that places like this exist, but they're not for me.
Even as I was eating my lunch in an out-of-the-way place that wasn't even a campsite, a couple pulled up in a van 10 feet away from me, looking for a tentsite. It's hard to describe just how large this area was, with campsites everywhere, and yet they came right up to me. The guy at least asked if I was leaving. You bet!
There was a climb up to a gorge but it was easy. Most of these trails were once tramways and therefore had to be gradual/graded. Very unusual for a trail in NZ! The Maramataha Bridge, at 141m long, was a sight to see at the top. This is the largest suspension bridge that DOC has constructed. There was an informational sign describing the process. So cool! Now if we can just keep it free of graffiti and vandalism!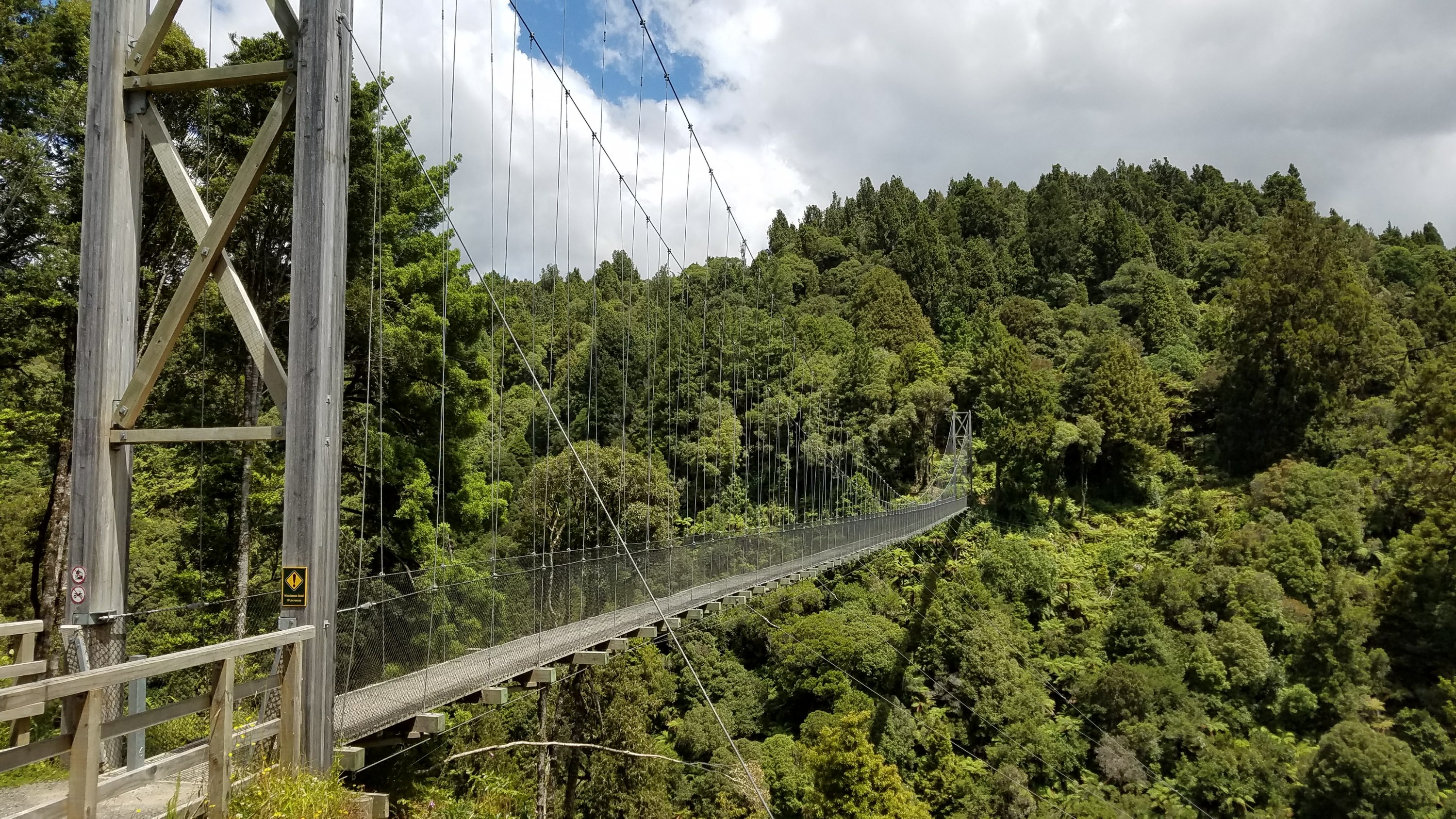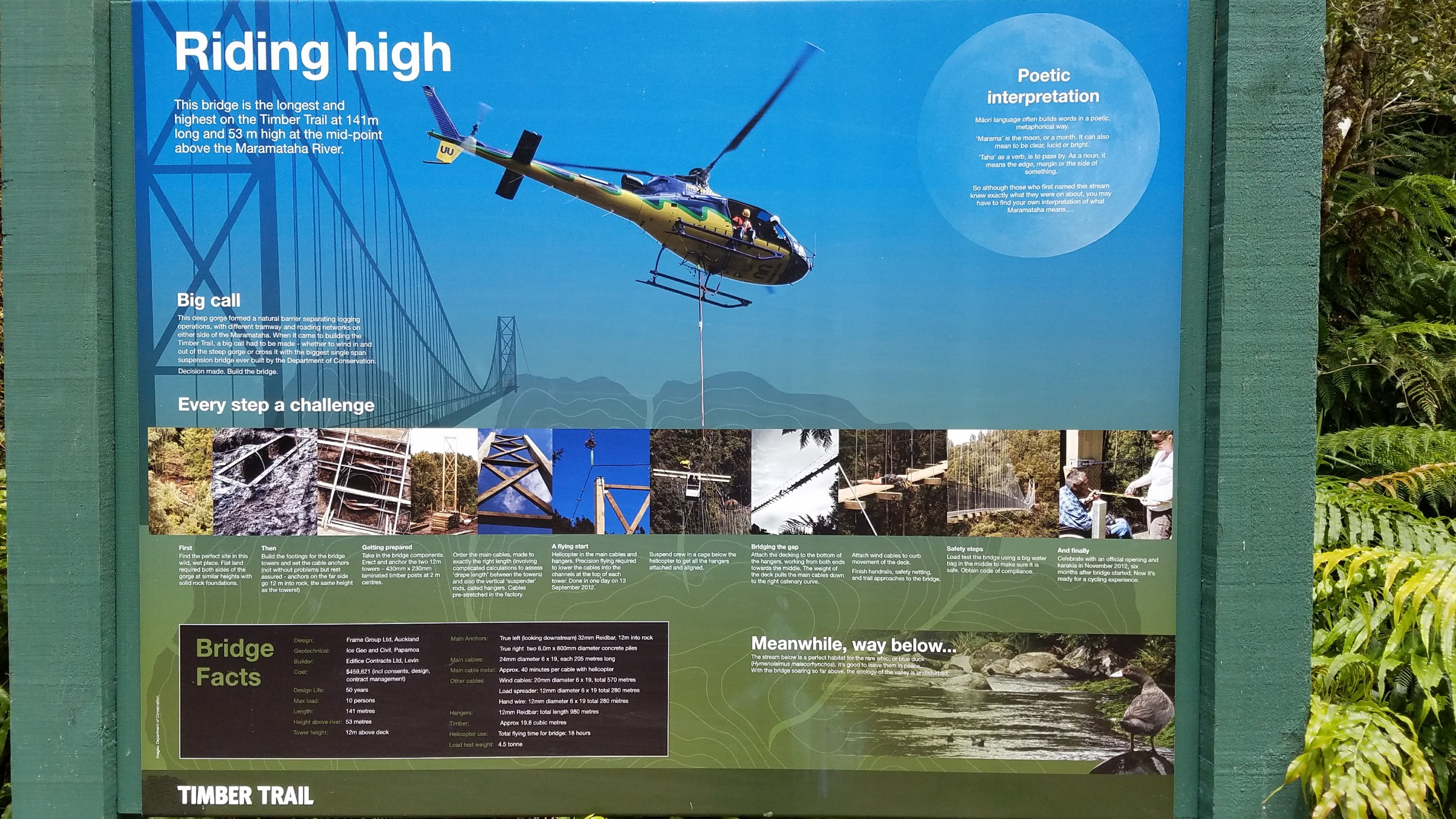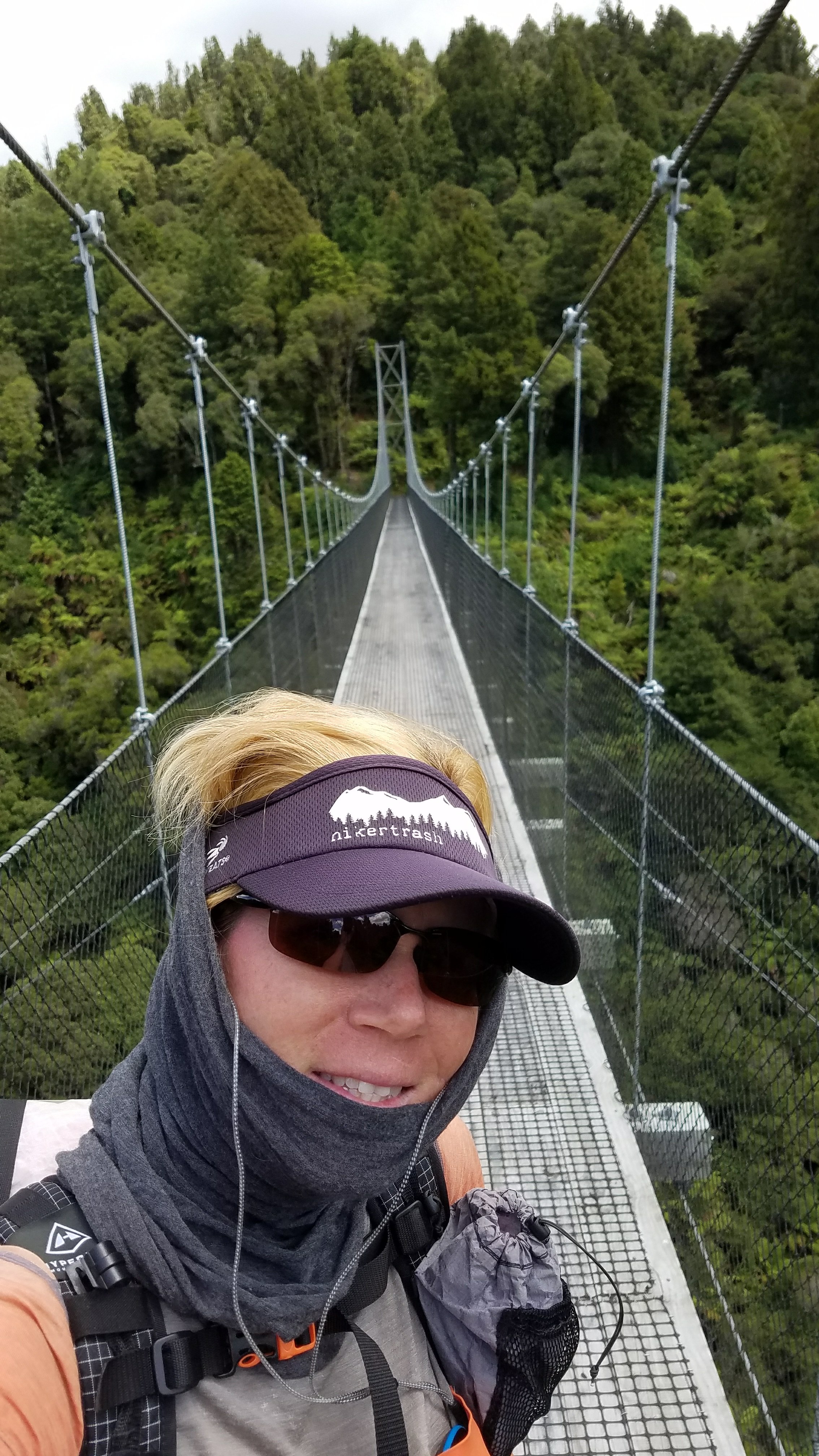 I got into a zone for the rest of the day and just cruised. Every step can be painful over the 20 mile mark, but I was feeling pretty good. A toenail was biting into the neighbor toe, causing bleeding, but I didn't even stop to tape it. I can't wait to get my bounce box with nail clippers in a few days!
I saw only 5 bicyclists all day, even though this is primarily a mountain bike trail. The first two I encountered kind of surprised me and I reacted instinctively by jumping off the trail to the right side. As they went by, one curtly remarked that I should keep to the left. She was correct, but at least I got out of their way, which I think is maybe not my obligation. A thank you (for giving them the right-of-way) would have been nice too. I don't know what the protocols are here but in the U.S., it's the cyclists that are supposed to yield to the hikers. But as I found out on the Colorado Trail, that rarely happens and it's best just to yield. Between all the cars on the road walks, different traffic patterns, and now mountain bikes, I feel like a confused and frightened little rabbit sometimes. I was more alert and cognizant of my side the rest of the day but hardly needed to be, as there were so few others.
I think the cyclist are maybe a little annoyed at seeing hikers on 'their' trail for the first time. But given that this was a weekend around the holidays and I still saw so few, I think there is plenty of room for hikers and bikers to share the trail.
I was curious about an upcoming #11 campsite listed on signs and in the notes. Once I got there, I found it was only a small historic cabin, with room enough for one person to lie down inside, and just barely. I thought about staying there, but as there was no nearby water, I moved on. The recommended #10 campsite was only another 5.7 kms.
When I arrived, a woman was sitting with her back turned to me. I gave a warning of my approach but still startled her. Then I was startled, as I saw it was Vivian, the Danish lady that I met back on Day 16, 20 days ago. It was great to see her again here!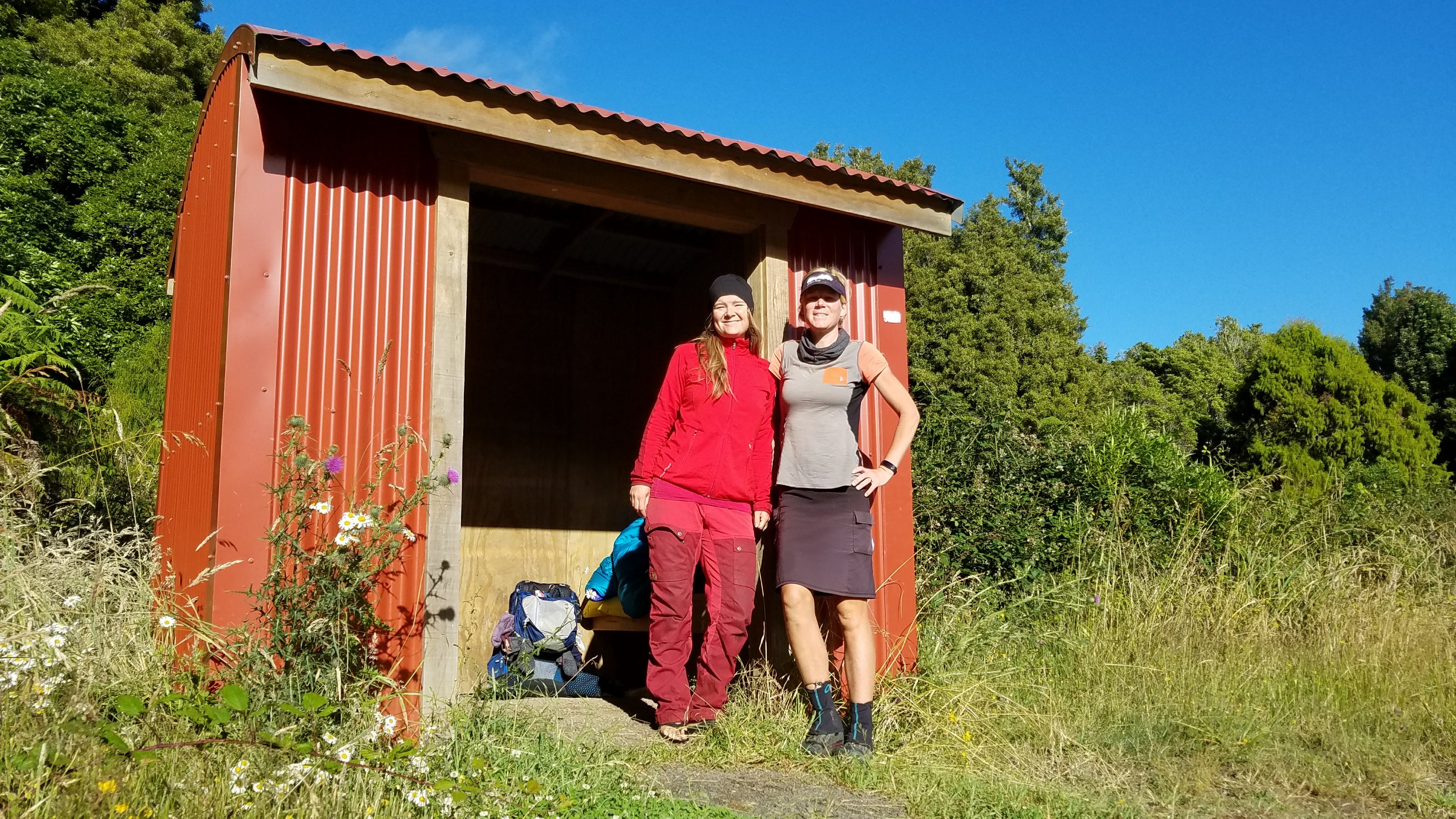 It's a long story but she is heading NOBO on this trail then flying out of Auckland to visit her boyfriend in San Francisco. He is Danish too and that is the half-way point where they are meeting. Then she'll come back and resume the trail.
We told tall tales of all our trail adventures, while I set up and cooked dinner. It's so neat to share in this common experience. You develop quite a bond with people that you barely know. It's also funny that I've had a reunion with just about everyone from week 2, now in week 5, and also pretty much in the order that I first met them. Vivian said that she passed 3 other TA hikers yesterday. I'm hoping to catch up so I can find some buddies for the upcoming river journey, more on that later.