January 1st
Pahautea hut, Mt. Pirongia (km848.5)-Orongo rd. (km880.5)
Mileage: 20mi/32km
I listened to light rain falling on my tent all night, so I knew it was going to be a fun day. The forecasted wet weather had come about half a day early. Given the late night, I tried to sleep in but only managed about an hour and a half more. Most hikers had left before me, which is not usually the case.
The first km was on an awesome boardwalk to a lookout at the top of a cone-shaped peak. The clouds had opened up enough that we could catch glimpses of the west coast bays.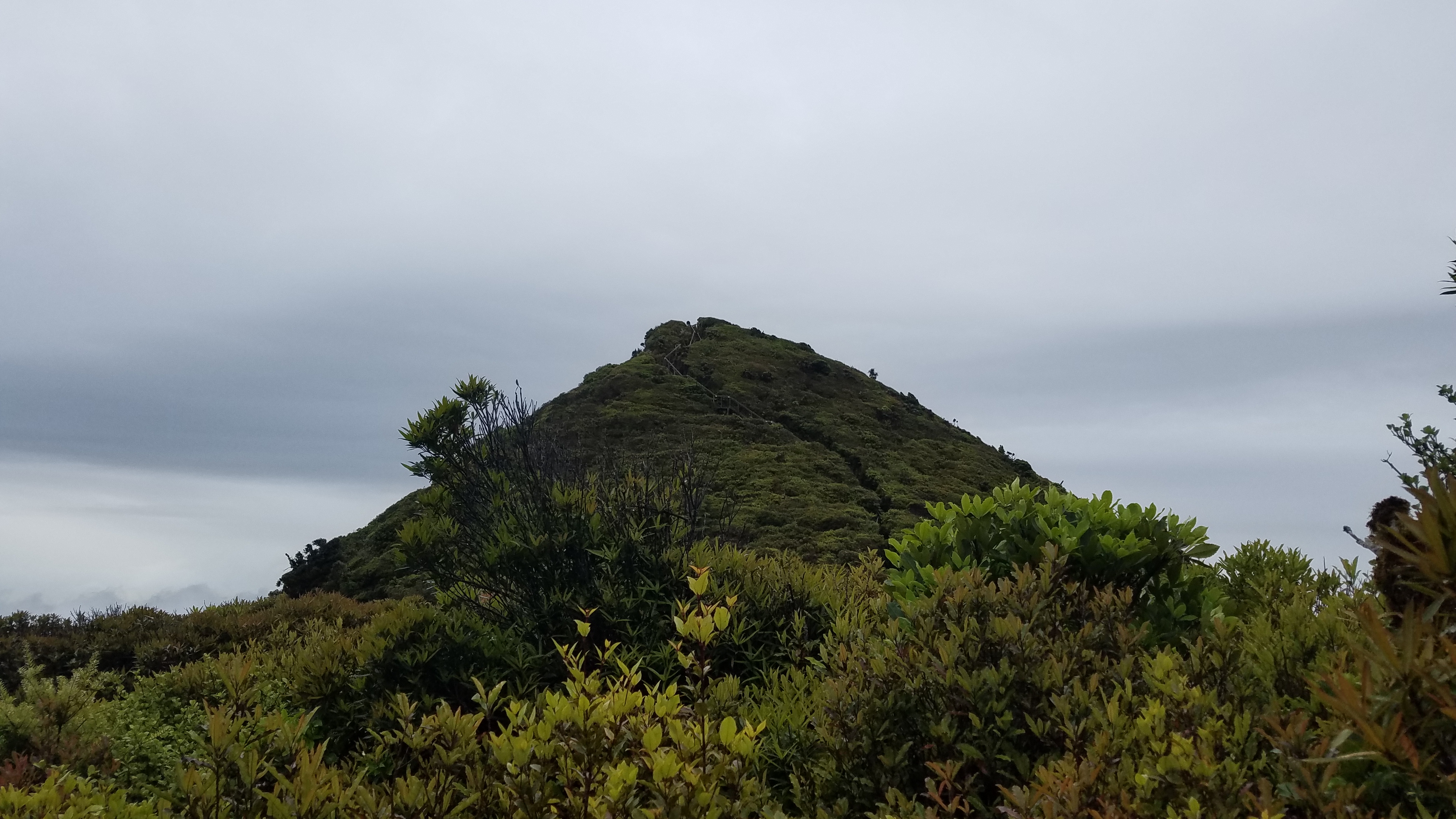 Hihikiwi mountain summit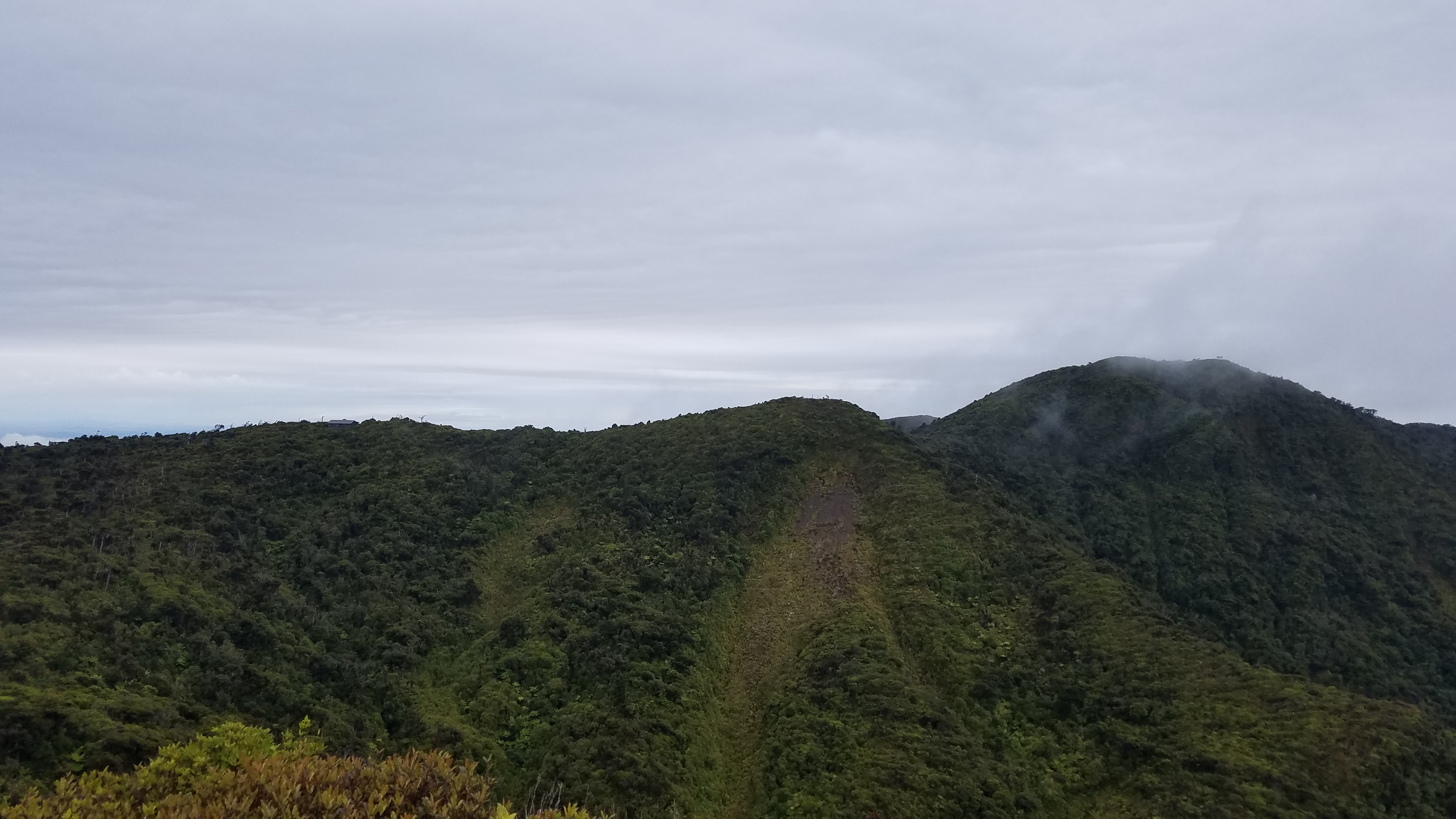 Looking back towards the summit and hut.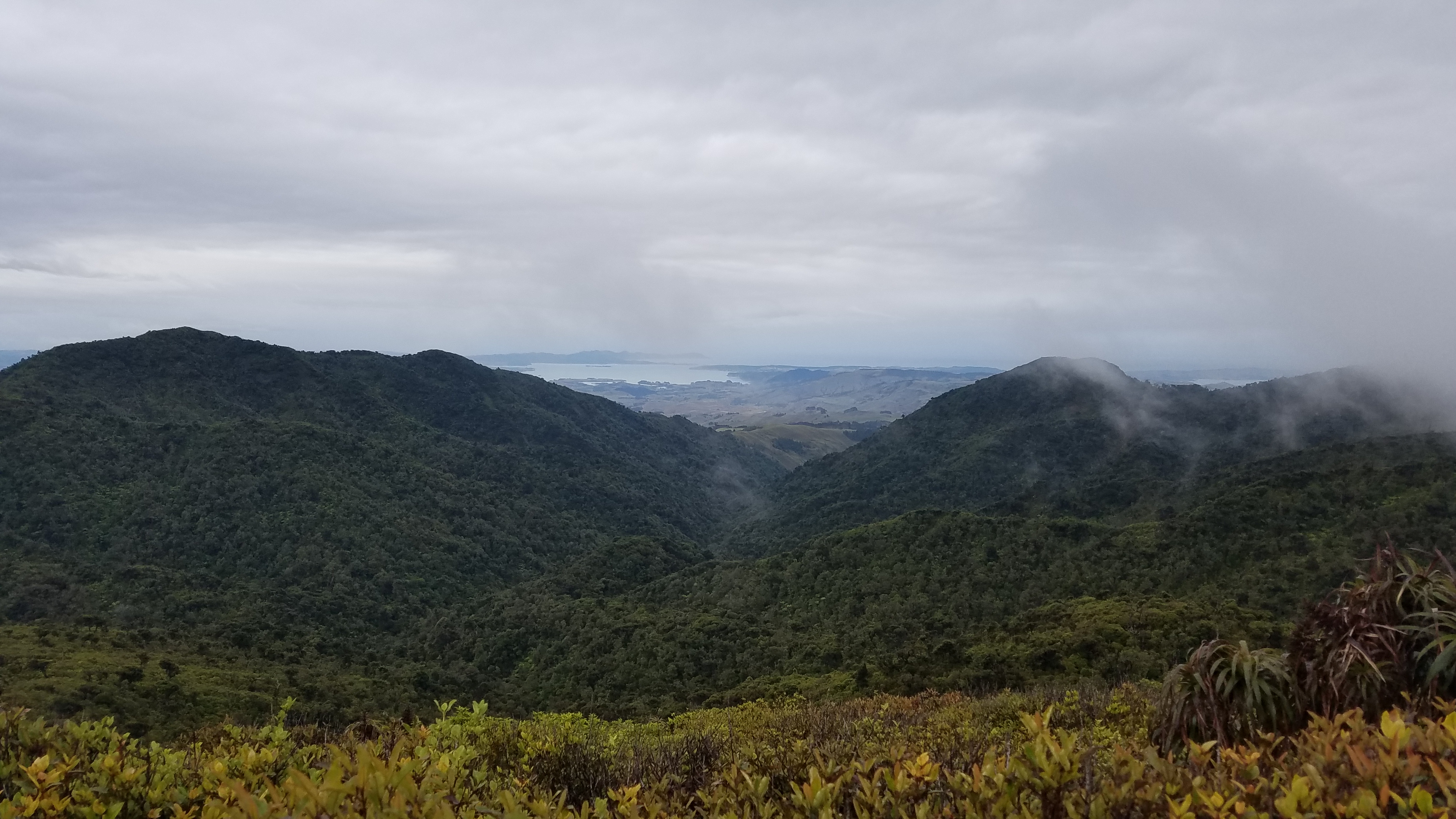 The fun began going down. A kiwi TA blogger Kirsten Collins (Restless Kiwi) described the Hihikiwi track as the worst trail yet. When a local says that, I take notice. Yes there was plenty of mud, deep in some places, plus the usual roots and vines. Starting at the top of the mountain, you'd think it would all be downhill. But oddly, there were a lot of steep climbs, too. I guess I have just gotten used to it, as I didn't find it that bad. Mike quickly outpaced me, even though I was going full speed. He is miraculously fast in the bush. We both overtook the 5 other TA hikers, the 3 Germans and a French/Brazilian couple Manu and Paula. (Steffen and the latter 2 both ended up at the backpacker in Te Kuiti with me. They described us as "flying" over the roots and mud.) I think we made it down in only two hours. But it was also only 5 km. Some locals going up took note of my trekking poles and described them as 'useful'…I can't imagine these trails without them.
I took a break at the bottom to wash my shoes in a stream, then began an 18 km country road walk on mostly gravel road with no cars. Not much to say about this. It started raining, so I brought out the umbrella and just cruised. I also passed the halfway mark for the North Island, km 866.5. Not long now before I'm a 3rd of the way done with the whole trail.
Lost Kiwi Mike dropped off at one of the roads, getting picked by his mum to take a few zeros at home. I got to take a few zeros at my parent's house in Colorado during the summer, so I know how relaxing that is. I envied him, especially since I was continuing on in the rain with no clear idea where I could camp that night.
The road ended but a pretty easy forest track followed next. I was even able to keep my umbrella up. Back on another road, I stopped to study the map and read Wired's blog describing the night they camped in a nearby woolshed. Just as I was doing this, a farmer driving by stopped and asked if I was looking for a place to camp. I asked if he was Nigel (from the blog) and yep, sure enough. He said I was welcome to camp in his woolshed. On this wet night, was I very happy to!
Mind you, this was a functional woolshed, with ever bit of sheep product well entrenched from years of shearing thousands of sheep. I've been around sheep before and am familiar with their smell, but this was as potent as I've ever experienced. I'm not complaining, just trying to describe how it was. Use your imagination.
I rolled my tent out to serve as a ground tarp and was all settled in on the floor. There was also a sink, hot water kettle, and toilet…what more could hikertrash want for? A 5 star accommodation (in the category of woolsheds, at least). Much thanks to Nigel and his son Riley, who arrived later, driving the truck (he's only like 10 but already a competent farm boy), to make sure I was settled in.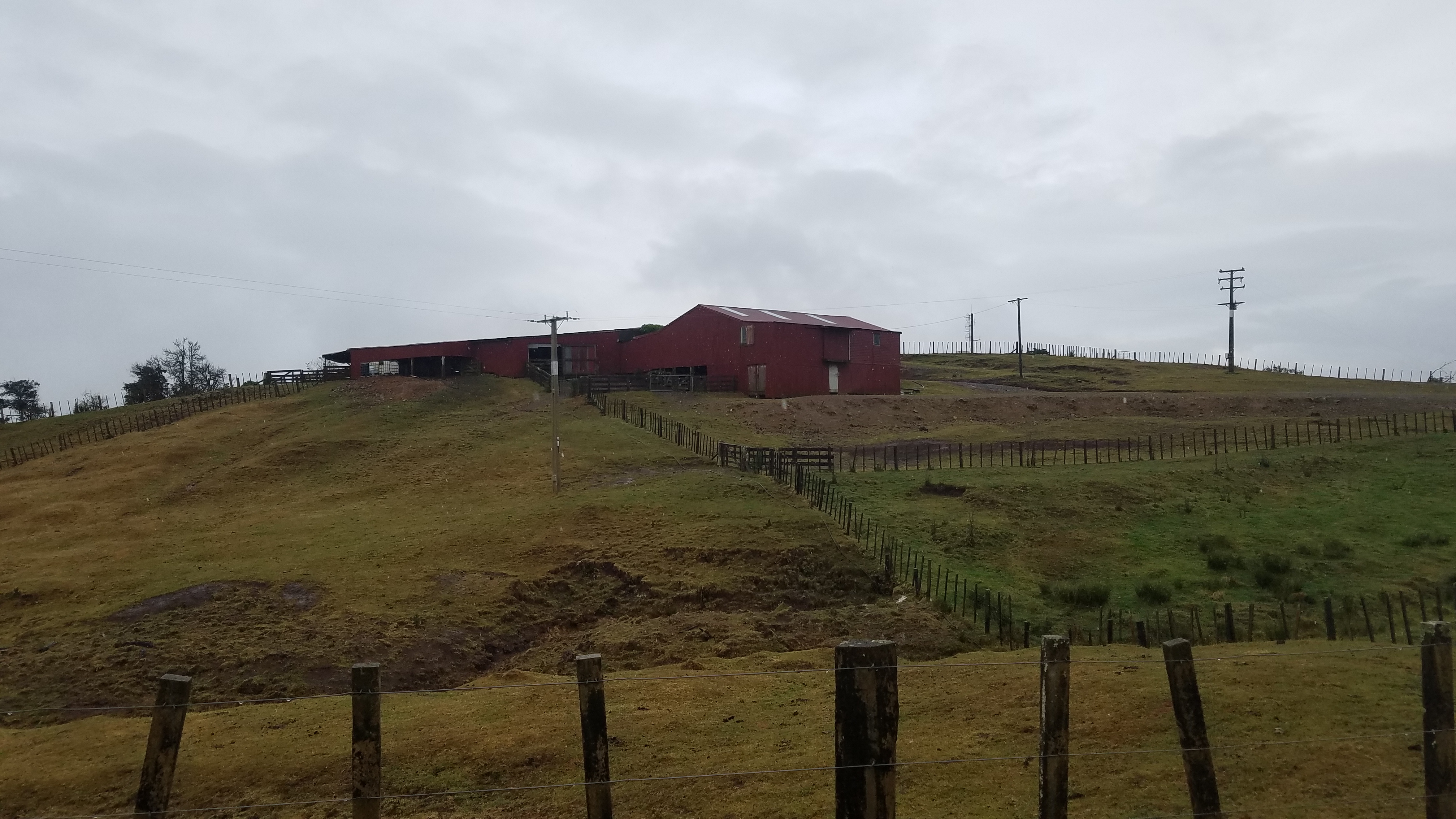 The woolshed!