July 23rd, 2018
CS2371 to Urich Cabin mm 2347
Distance: 24 miles
Today was a pretty all-around good day. Plus, I have now surpassed my personal best in distance hiked on one of the 3 long trails in the US. I have done the first 270 miles of the Appalachian Trail and 300 miles of the Continental Divide Trail (via the segment that is shared by the Colorado Trail). On this day, I made it to 306 miles, plus the 30 I hiked north to get to the border. Not bad in 18 days.
I started off at 0645 and saw the first couple going north at the nearby spring. They must have got a pretty early start. I had passed about 15 hikers by noon, most of which were section hikers. I know this because they stopped long enough to chat with me. I had a good conversation with a couple (Parafoot is their blog) who are retired and travelling around in an RV just to hike everywhere. Ah, the life.
I stopped for lunch to talk with a Dutch lady who is hiking all of WA. Then I met another solo female, Cairns, doing the same. So many women hikers, it's great! All the NOBO thru-hikers were moving too fast to try to strike up a conversation. Some didn't even acknowledge my presence. They seem to have trail-tunnel vision…just a blank stare and looking very worn. I hope I am at least a little more cheery and coherent when I reach the equivalent point.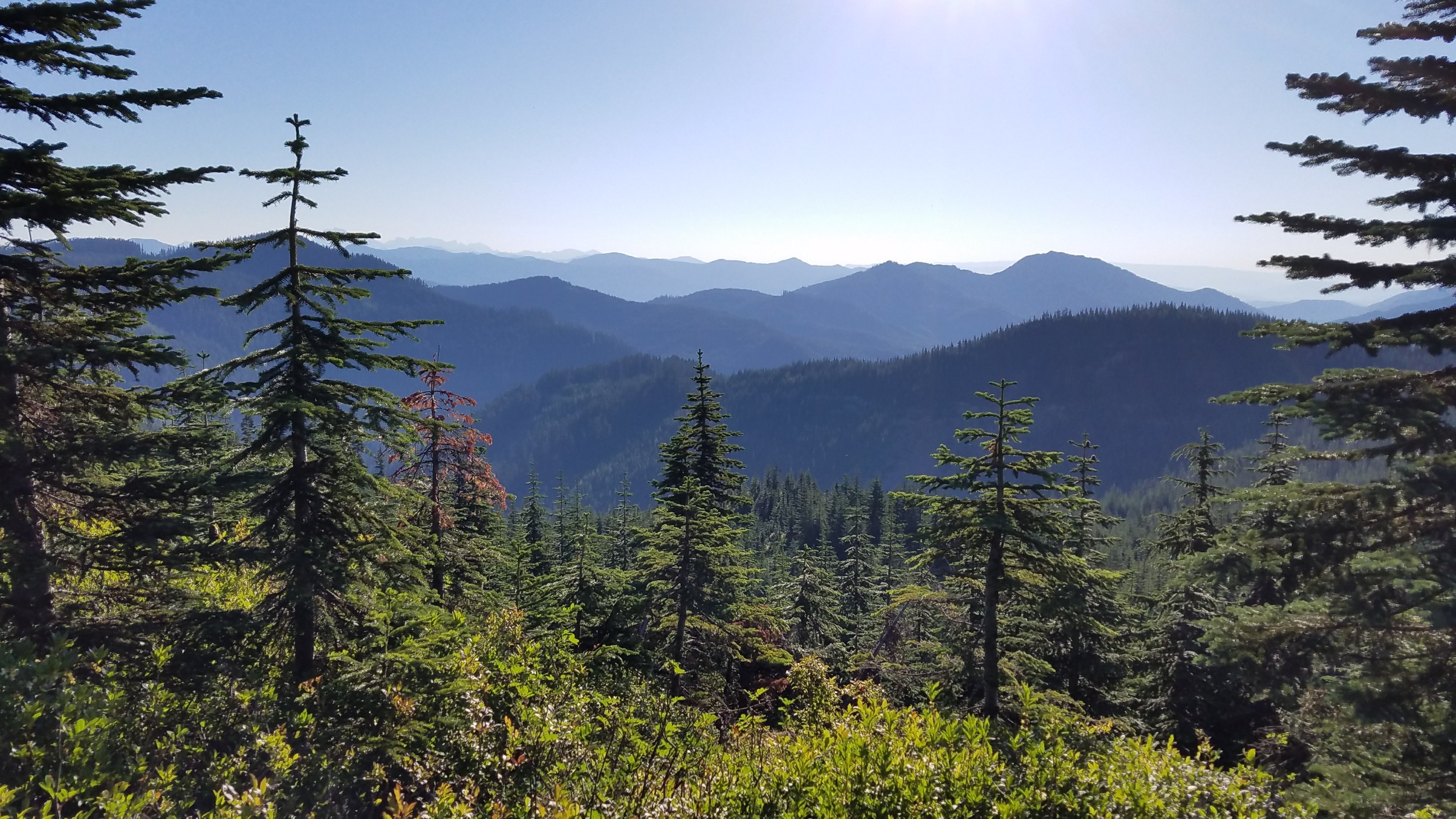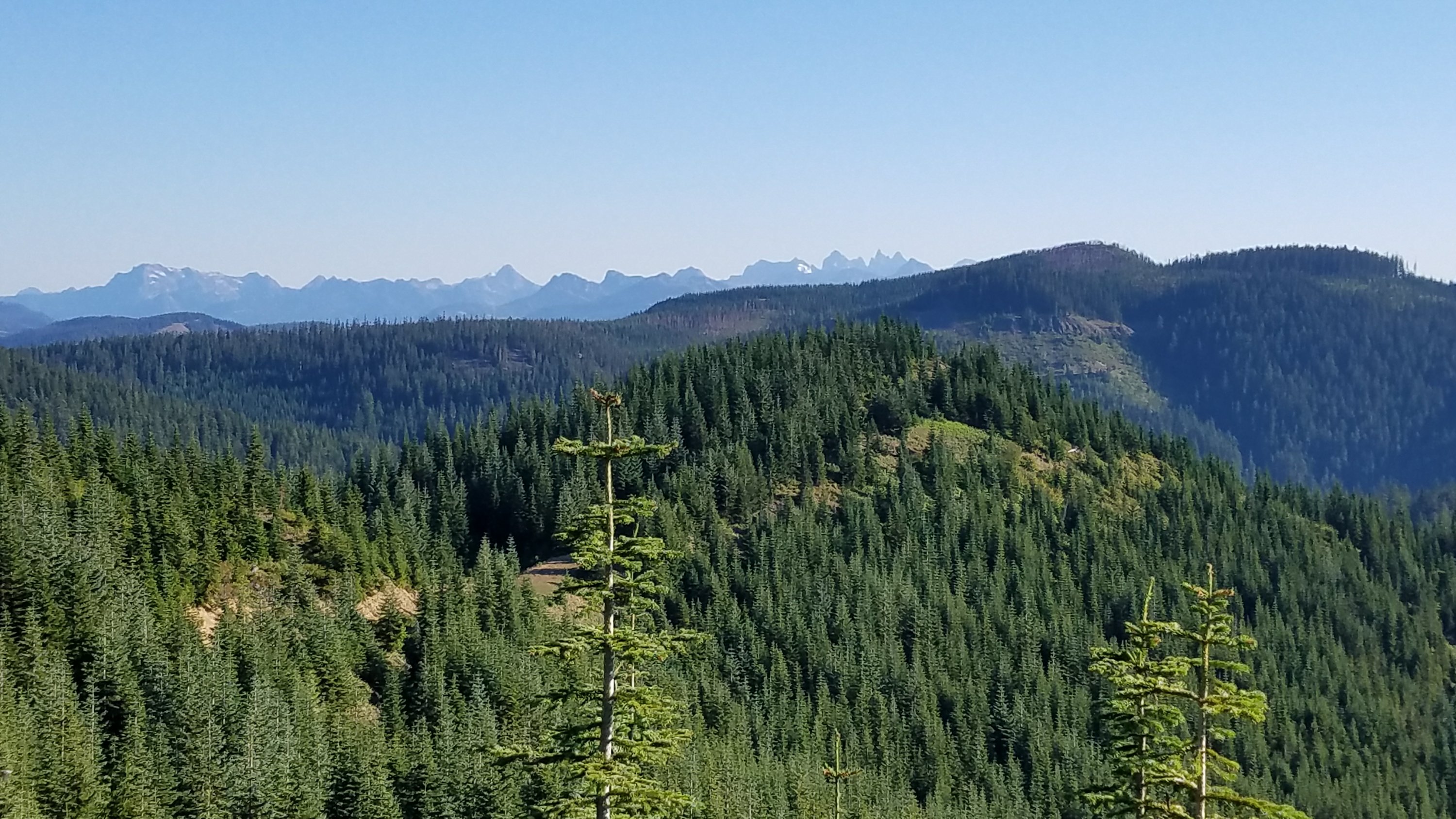 Looking back at the rugged northern Cascades, where I just came from.
It was another hot and sunny day, with views forever. I could even see the Olympic peninsula. There were also tons of Rainier sightings.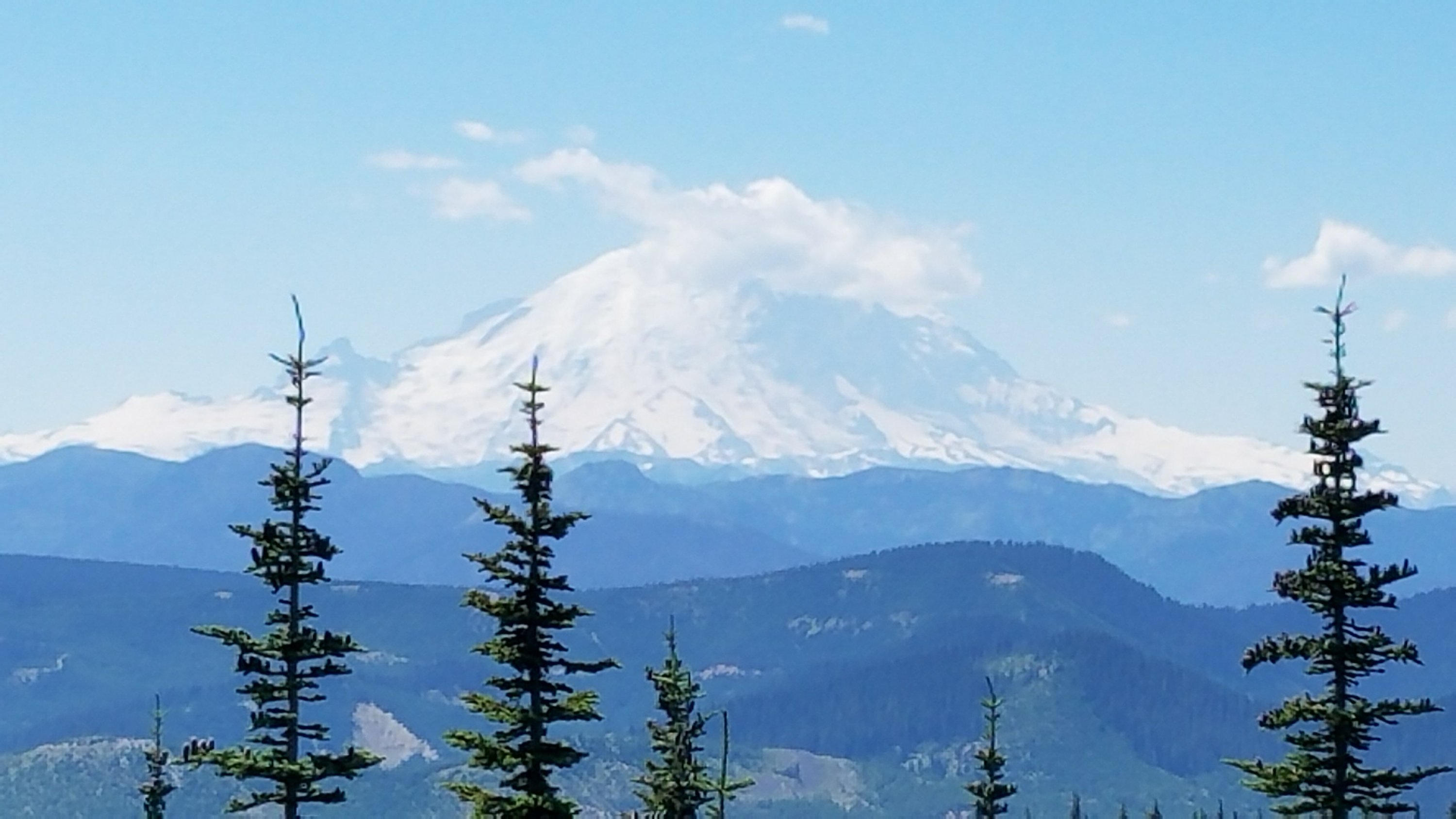 I got a message that Skybird and Spatz had just left Snoqualmie and so were about a day behind me. I hope they can catch me at some point, as I really enjoyed their company. Taylor is also about a day behind. Plants is half a day ahead. There were lots of areas with cell coverage the past two days, which is why I know these details.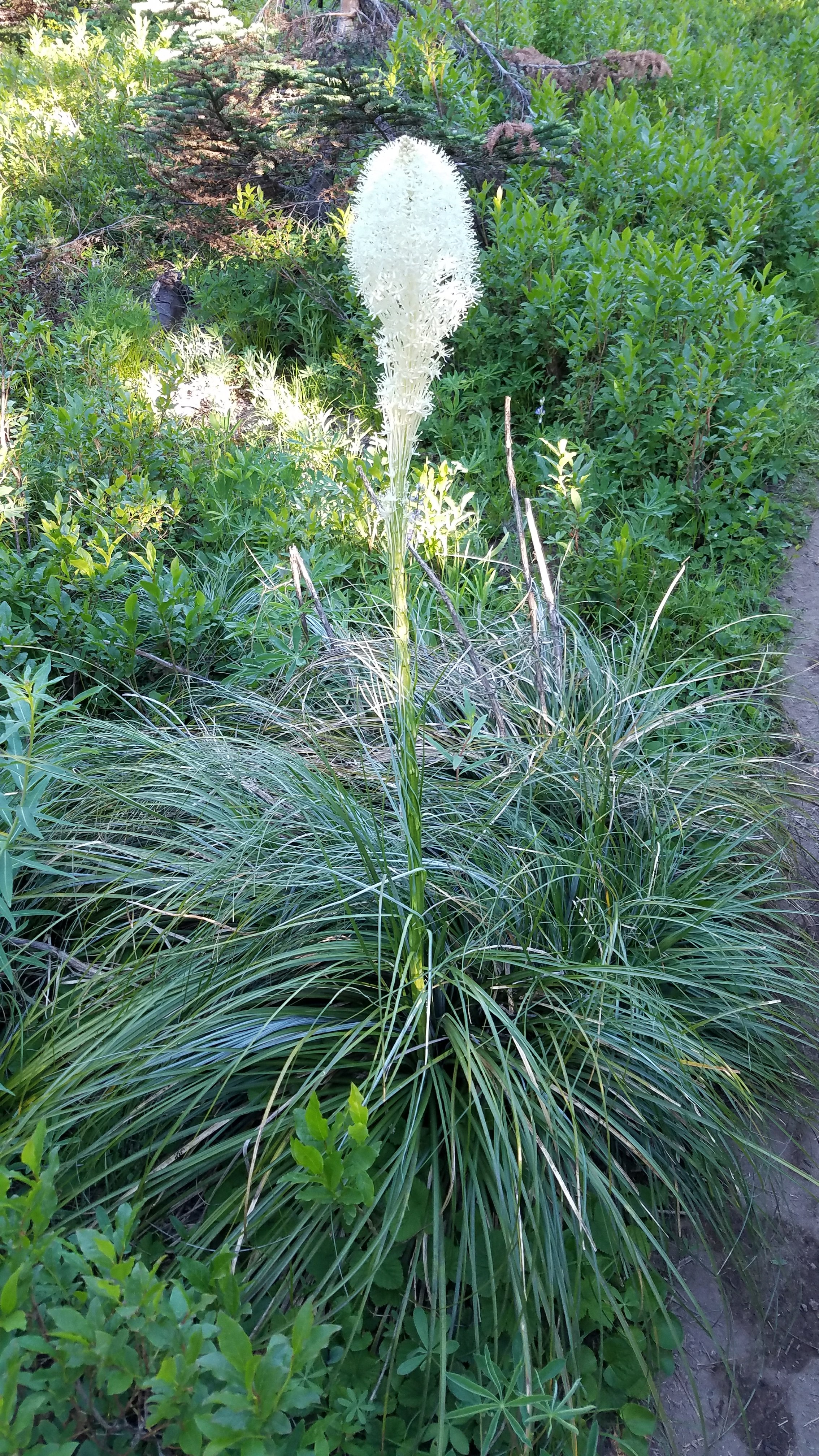 A plant called Bear Grass…there is lots of it in this section.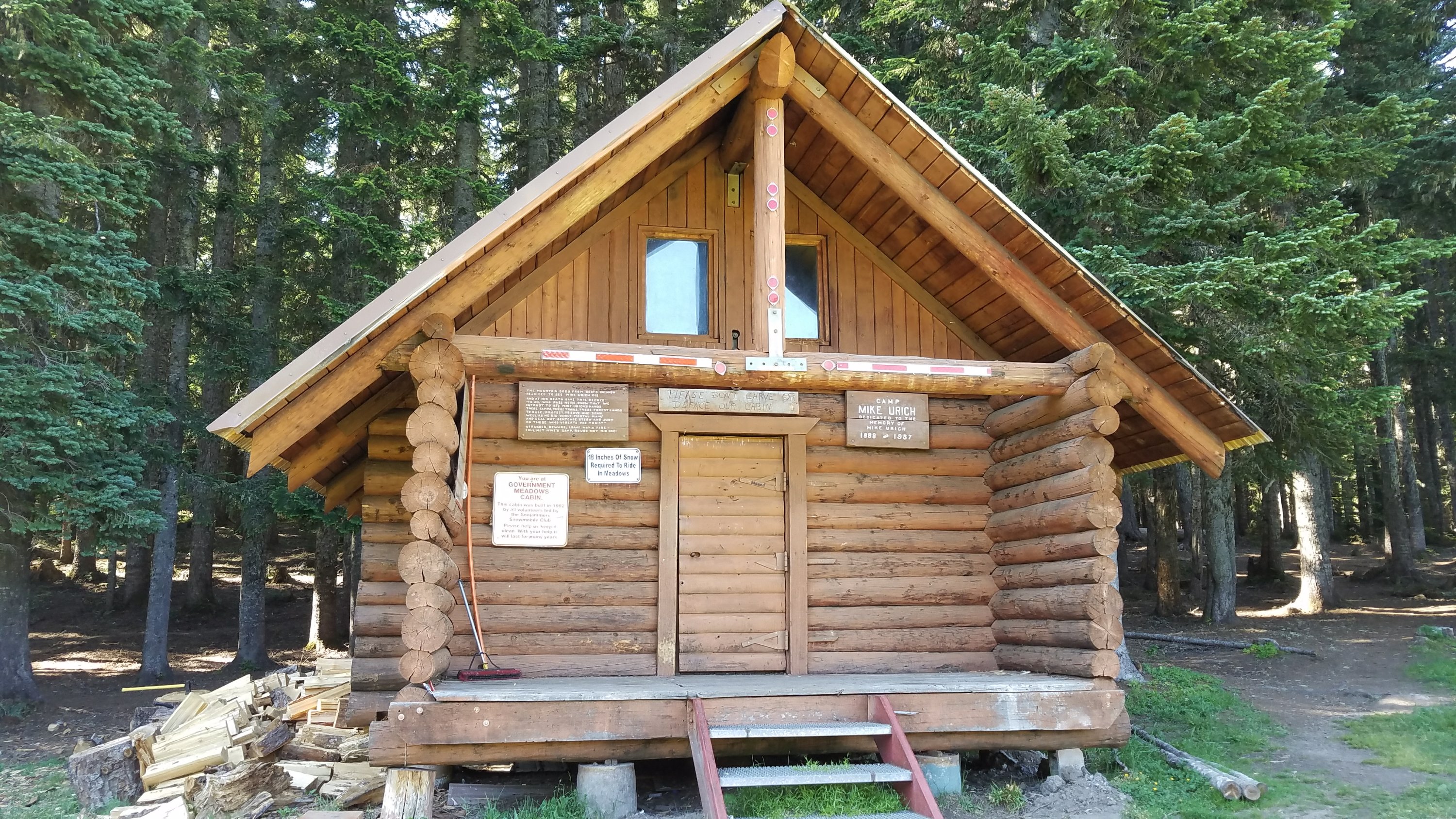 I made it to a public cabin by the end of the day. I felt like I should hike a few more miles, as it was only 5 pm, but then I realized the I had already gone 24 miles. So I made myself at home in the loft. Shortly, a NOBO named The Flying Dutchman joined me. I asked where he was from before getting his name and mistook Holland for Poland. So for awhile I thought he was Polish, which is why the name seemed odd.
It was really hot in the upstairs loft, so I had a hard time falling asleep. I could also hear lots of mice or rats scurrying around downstairs. It might be a long night.