July 22nd, 2018
Snoqualmie Pass mm 2393 to CS2371
Distance: 22 miles
I woke at 5 am as usual but decided that I should take advantage of a real bed and Sunday morning to sleep in. So I slept until 6 am and then couldn't help doing stuff on my phone. But I still lounged around until about 9 am. I had breakfast in bed–a Mountain House scrambled eggs and ham meal that I pulled from the hiker box. Plus 2 cups of coffee. It was great.
Finally I packed up, said goodbyes to all the hikers still hanging around, and was on the trail by 1030 am. I had hoped to hike out with Andrew but he had to hitch a ride to the nearest REI to get a new sleeping pad. His old thermarest had sustained a catastrophic rip. Bummer.
There were once again a lot of day hikers but not near as many as the day before. After Mirror Lake, there was almost no one, save for the occasional NOBO.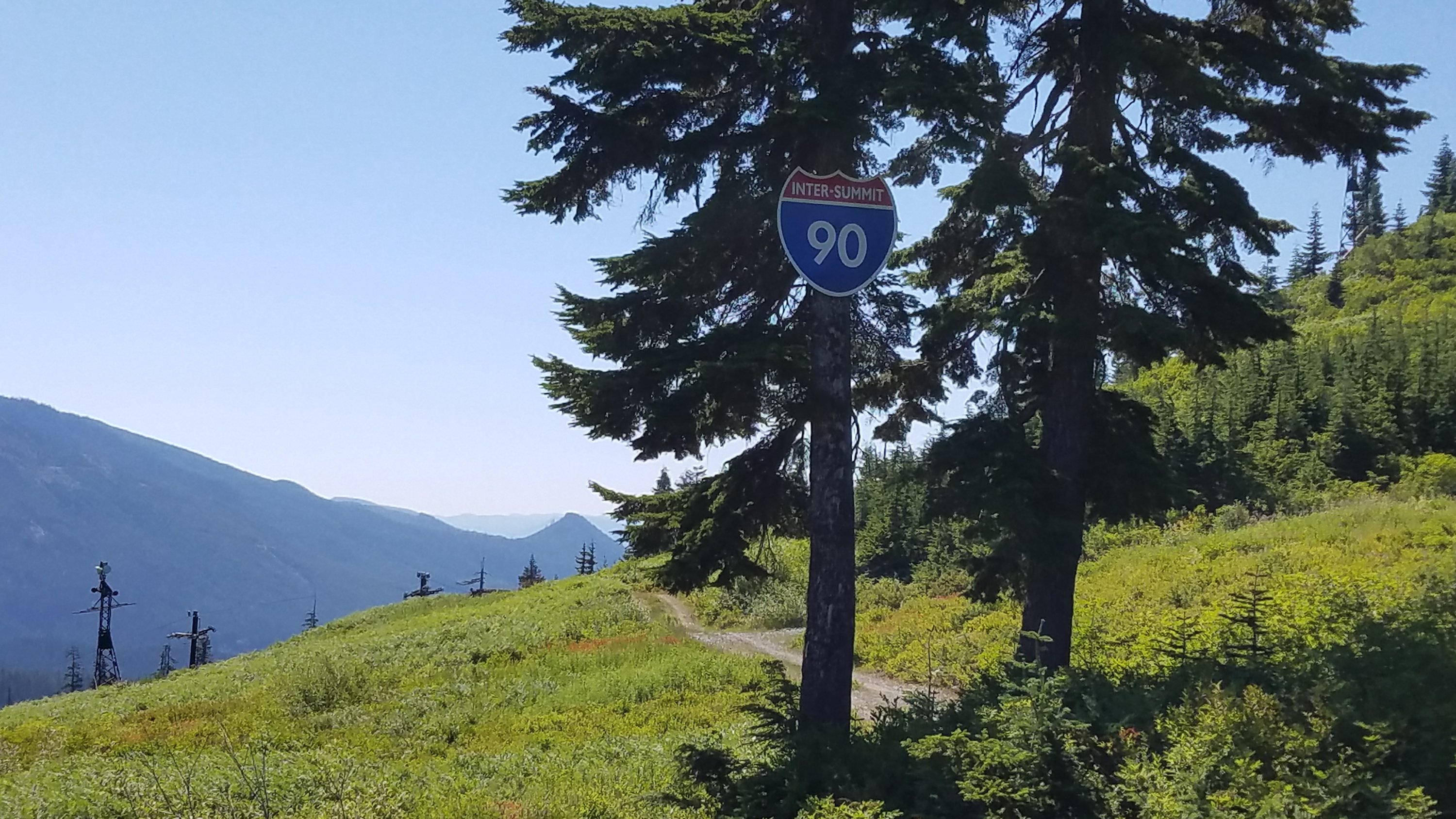 The trail was pretty easy through a lot of forest. There were a few short and steep climbs, but I'm in good shape by now and was able to power up them. This section is so drastically different from the rugged, dramatic peaks north of I-90. It was mostly rolling hills of forest in various states of regrowth. The whole area appears to have been logged or is being prepared to be logged. There were also many forest roads.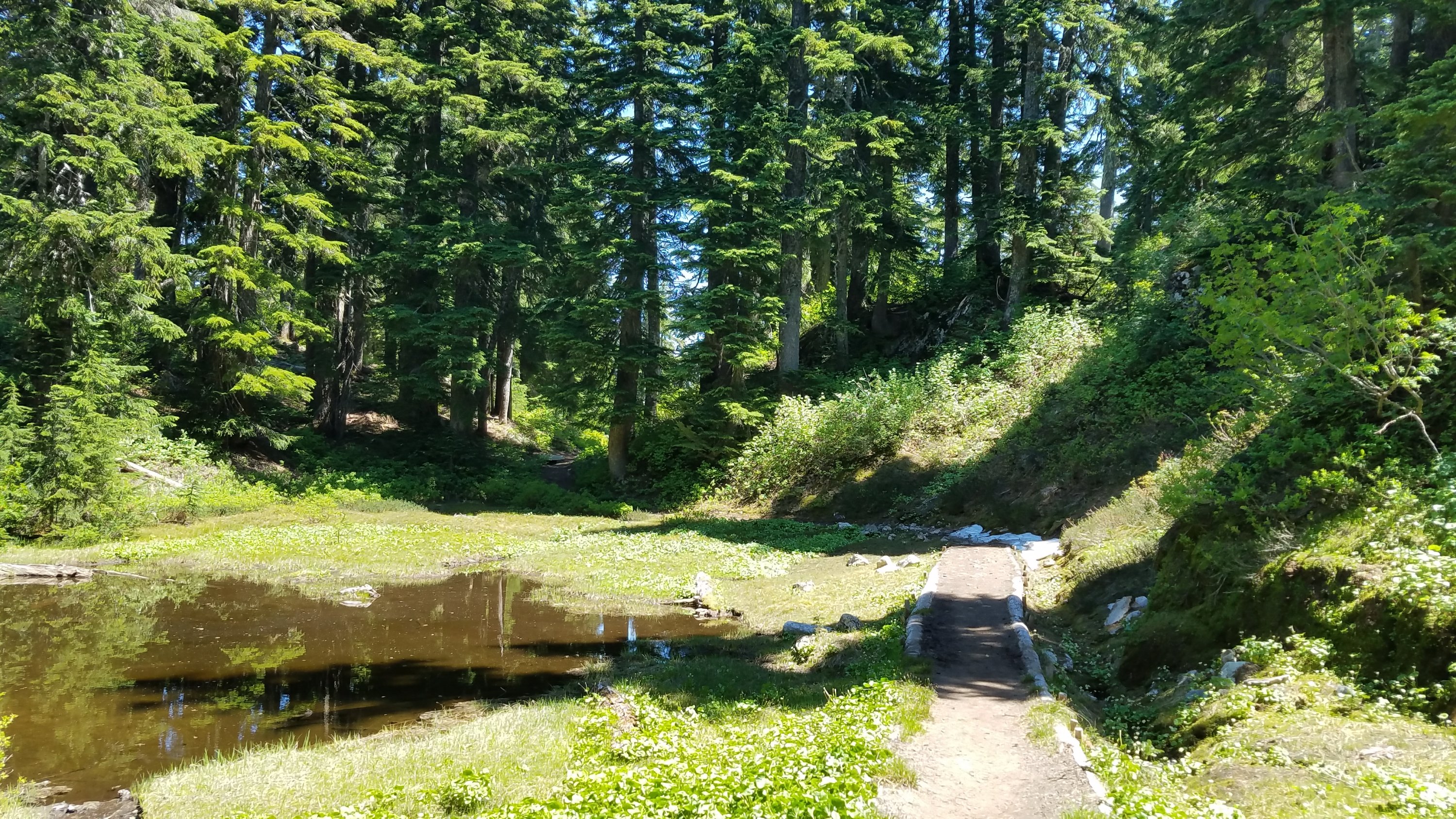 I encountered some day hikers that asked how far the trail continued down (meaning north). I was confused, wondering how they had gotten on the trail, if not where I had began at the interstate. I told them Snoqualmie, even though I wanted to say Canada. Even this impressed them. It turned out there was a gravel access road within a tenth of a mile and that's where they had joined the trail.
It reminded me of the guy at Stevens Pass that asked me how far I was going on the trail. I had replied 'Mexico' a little too curtly and thinking I was just being a jerk, he had walked off without saying another word. Well, I was telling the truth! Later, I heard his friend explaining things to him. Yeah, I can be a little too abrupt at times.
As I continued on, the trail seemed very familiar to me, like I had hiked it before. It's possible. I vaguely remember going hiking on several occasions during one of the many times I visited Seattle. It could have been as much as 20 years ago that I was on this same section of trail, not even knowing it was the PCT.
I didn't think I could get too many miles in today but surprised myself by doing 22. I didn't stop for lunch and hiked until 7 pm. I kind of had to just to get to a good water source…there were hardly any streams in this stretch. Finally there was an abandoned road with campsites and a spring 0.1 mile away.
In case anyone is wondering, I know all these details from the Halfmile waypoints and app, all available for free on the internet. These resources have been very useful so far. I use the waypoint data in conjunction with a GPS app called Backcountry Navigator. I am one of the few not using the Guthook's app, which costs $40 to $90 to buy a thru-hiker package, depending on the trail. The one thing I do miss is that the Guthooks app includes crowd-sourced information on the status of springs and creeks. Finding water has not been an issue yet, but it would be nice to read others' notes when it does get scarce in Oregon and California. Usually I can just ask another thru-hiker.
There was one woman already camped at the site: Goosebumps from nearby Winthrop, WA. She was section hiking to Cascade Locks but having to go home early due to a family emergency. She kindly offered me her extra food but I had to refuse because I was already packed to capacity.
It's great to be meeting so many solo female hikers. Just from casual observation, there are nearly just as many women as men on the trail. Go Ladies!