November 3rd, 2019
Mm 672.8 to Twin Tanks mm 688.4
Distance in miles: 15.6
0615-1845
I take my time packing and Stellar catches up. It's only a few miles to a trailhead where we want to try to hitch into town. I need resupplies. We run into some day hikers and try to extract some local info from them, but it's like pulling teeth. We ask which of the next 2 trailheads would be better to hitch a ride from. One guy says we should go back to the road to Colossal Cave because that's the shortest distance to Safeway.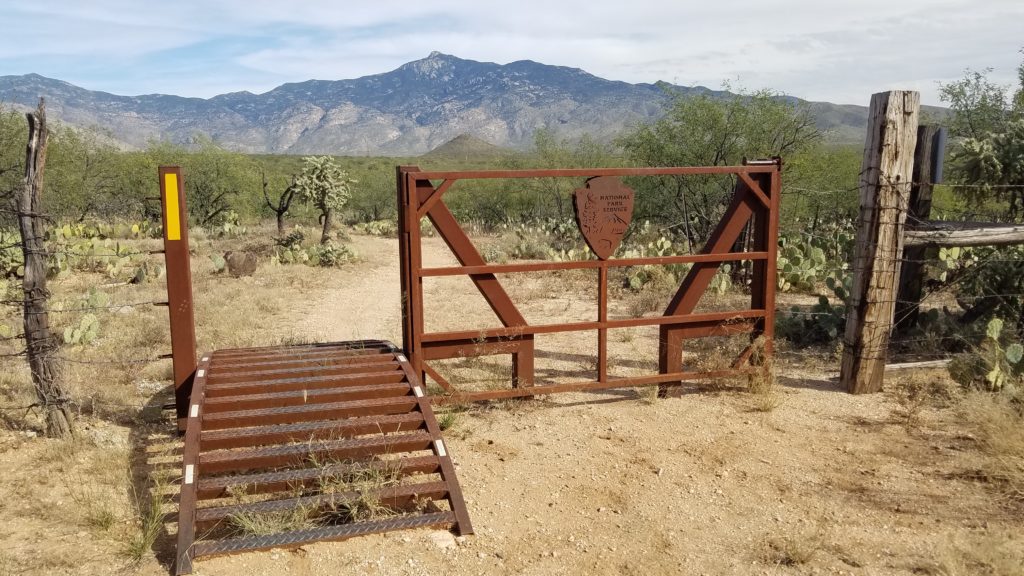 Ok, for starters, thru-hikers don't do negative miles unless it's an emergency. We're not going back the way we've come. The dayhikers don't seem to understand that we're trying to yogi a ride, not walk to town. We give up and keep walking to the trailhead. As soon as we get there, a truck is pulling away and we chase it down. Two brothers, Kevin and Tim, are happy to give us a ride. And just like that, at 7:30 am on a Sunday, we're on our way to Vail.
During the short ride, Tim shows us pictures of all the rattlesnakes and gila monsters he saw nearby over the summer. He's got a LOT of photos of different snakes. They drop us off at the Safeway and we head straight for the integrated Starbucks cafe. This also happens to be where the bathrooms are.
Normally, my goal is to get in and out of a grocery store as quick as possible. On this occasion, we find the circumstances perfect for lingering for hours. There are outlets, wifi, and ALL THE FOOD. Since there's no hotel nearby, the Safeway will have to suffice as a rest stop before our last layover in Patagonia, 2.5 days down the trail.
I first get cleaned up a little, taking a pretty respectable sink shower. There are 4 private bathrooms in the store, so I can strip down and take as long as I want. Then I go shopping for resupply, breakfast, second breakfast, and lunch. There's a pretty awesome salad bar. Meanwhile, Stellar makes a friend in the Starbucks line that offers to take us back to the trailhead any time we like. We could have also taken an uber but this is even better.
The hours tick by and eventually the Safeway looses its pull on us. It's time to get back on the trail. We call Mark and he comes over straight away to pick us up. He works at the medical campus for the University of Arizona and also likes trail running. It's so nice of him to give us a ride to the trailhead.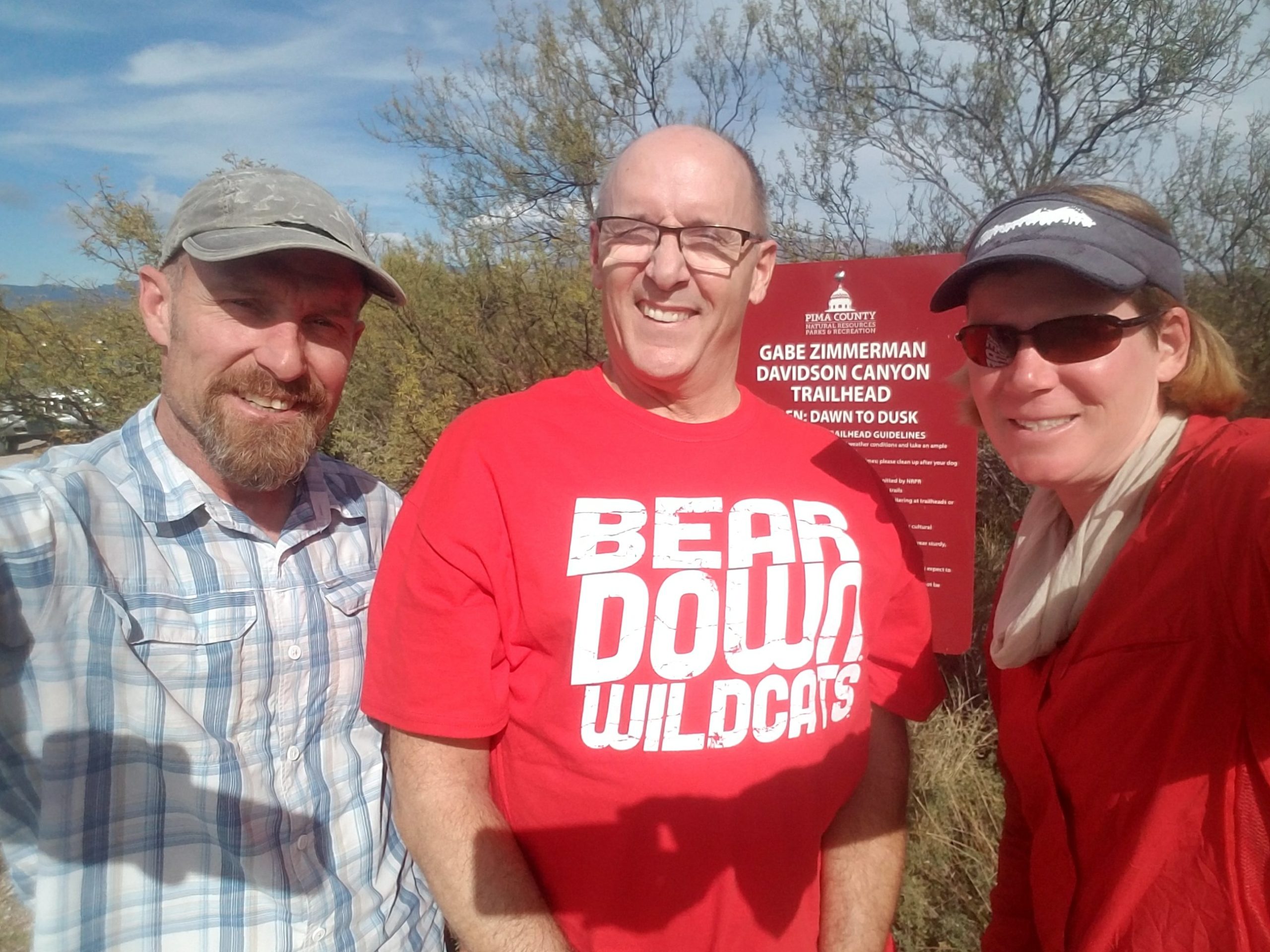 On a very sad note, the trailhead is named for Gabe Zimmerman, one of victims of the mass shooter that tried to assassinate Gabby Giffords in Tucson. There's a memorial here, honoring the other victims. It's a stark reminder of the real world that I've been lucky enough to escape while hiking.
We continue down the trail, passing beneath I-10 and through the mouth of the viper. Last time I went under I-10 was back in April when I started the CDT near Lordsburg, NM. I also passed under it a little over a year ago on the PCT. It's symbolic of the distances I've traveled…progress marked by the interstates I've crossed this summer. First I-90 in Montana, then I-80 near Rawlins, WY. I-70 came on one of the hardest days in Colorado. I-40 marked the finish line of my SOBO bid on the CDT in Grants, NM. And now it's all come full circle here at I-10 again. I have less than 100 miles to go to the border of Mexico.
We've passed through parts of the Santa Catalina mountains (Mt Lemmon) and the Rincon mountains.  Now we're heading towards the Santa Rita mountains. We come to the second local trailhead to find some cold water in a cooler and also Dan, taking a break. We take a break with him and then all hike together. Since we've had a pretty easy day, we decide to night hike for a spell. It's still very warm and the hiking pleasant.
For some reason, we start discussing the topic of rattlesnakes. Perhaps it was the I-10 tunnel mural earlier or all of Tim's photos, but my snake-y sense is elevated. I'm in the lead and it's just getting dark enough to need my headlamp when I see the unmistakable outline of a snake laying across the trail. And of course it's a diamondback rattlesnake.
It slithers harmlessly off to the side without ever rattling. Less than half a mile later, there is another diamondback laying across the trail. It behaves the same as the first, keeping quiet and slinking away. After this, I nominate the guys to go first. I also suggest we camp as soon as we find a decent spot. No rattlesnakes in the first 700 miles but now we see 2 in less than a mile. Seemingly this area has a lot.
We come to a clearing and settle down for the night. I hope a rattlesnake doesn't decide to snuggle against my tent. At least I'm not cowboy camping!