Sunday September 12th, 2021, 0630-1700
PA Route 309 to Pocahontas Spring, SOBO AT mm 970.1
23 miles
3241 gain, 3422 loss
My impromptu campsite worked just fine but I was slow to rise in the morning. I really feared that my toe might keep me from hiking. I was reluctant to face the music getting out of the tent. I manipulated the toe with my fingers, bracing for some sort of pain, but it didn't come. This at least informed me that the joint was fine. I took a few tentative steps, expecting white hot searing pain to shoot up my spinal cord. I felt only a dull ache and breathed a sigh of relief. It appeared that I could still walk.
I took the first couple miles very slowly. The trail mercifully followed an old logging road for a spell, sparing me from the rocks until a bit later into the day. By that time, the toe was feeling pretty normal, though now and again I would touch it in the wrong way and it would scream.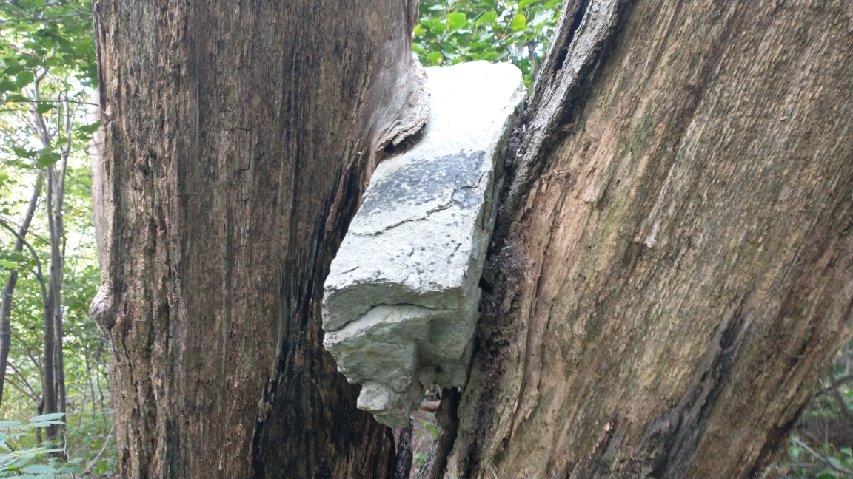 For a Sunday, it was very quiet in the morning. I talked to 3 guys at a shelter and saw a few tents, but that was about it. Just before noon, the trail descended to a gap where there's a little shelter managed by NPS. It sits on a property with a house and caretaker and there's a solar shower, electricity, and trash. It's free to hikers so I decided to at least take advantage of the shower. I was disappointed to find cold water but it was still good to rinse my clothes and body. I had an early lunch sitting in the sun, drying off. The caretaker was noted as being a bit of a curmudgeon and did not disappoint. Even so, it's nice that places like this exist. I was the only hiker there and no one else had signed in for several days.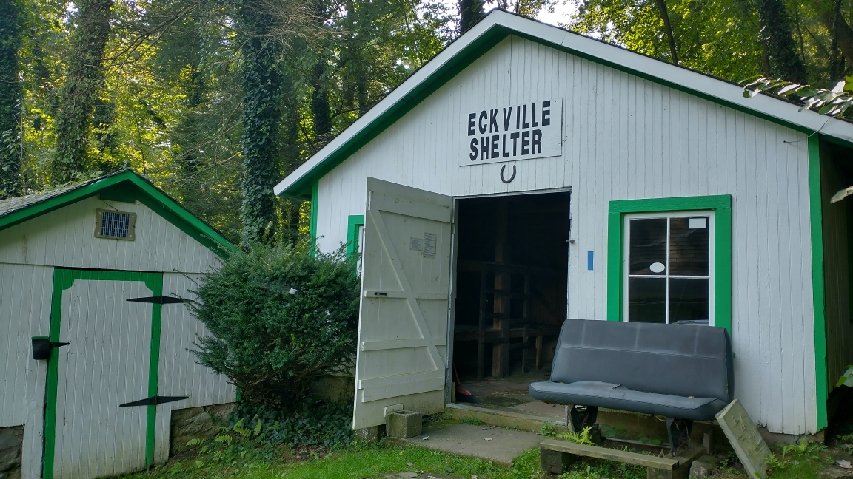 The afternoon brought about 5 miles of relief walking a relatively easy gravel road. Rocks popped up now and again but there were also long stretches of smooth walking. I was on a popular loop hike to lookouts called the Pinnacle and Pulpit Rock. It was a Sunday and as such, there were heaps of day hikers. Since I was so low on food, I thought I might try to yogi some bars off some of them. But my heart wasn't in it and the one or 2 I did try didn't get the message. It's no challenge or skill to come right out to directly ask for food. A practiced thru-hiker will merely drop hints like "well sorry I can't talk to you longer…I need to get moving because I'm out of food and need to make it to town before it gets dark." This can accomplish both handouts and maybe even offers of rides in town. You never know when some nice trail angel may even invite you for a home stay.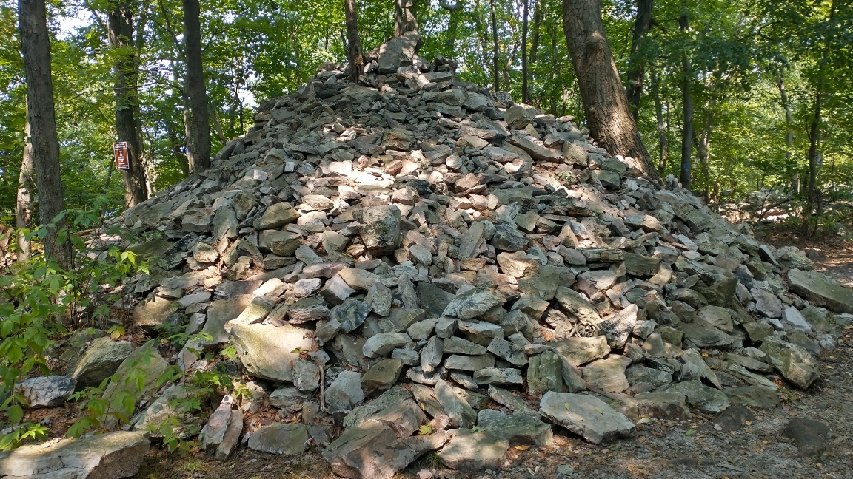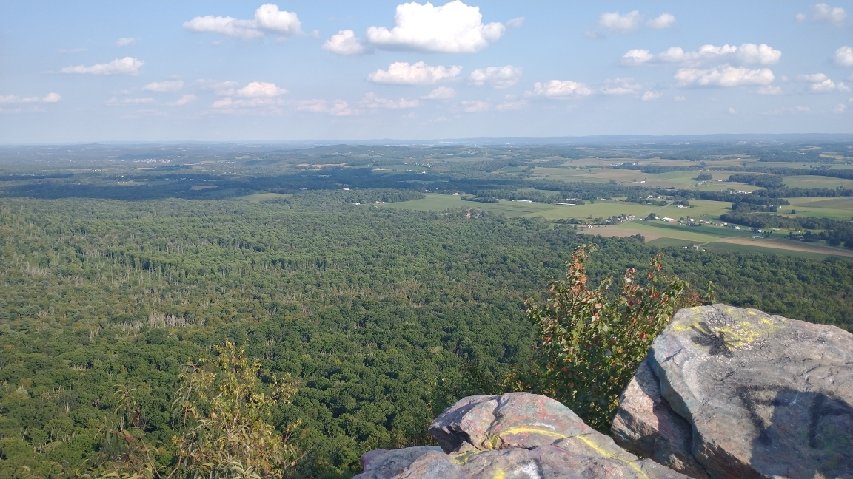 I wasn't really that in need and didn't want to bother people, so I just enjoyed the views at the lookouts and moved on. The trail left the gravel road to resume its rocky nature after the first lookout. It was slow going all the way to my camp next to a nice spring. After I had my dinner, I was left with 1 packet of tuna and l bar that was fittingly titled "That's It." The least amount of food I've finished a segment with in a long time.
Camp was nice, with actual crafted wood benches that someone had dragged out to the site. I sat outside eating dinner and stretching. My toe felt a lot better after I massaged my feet. Maybe 3 mosquitoes buzzed me all evening…a striking difference from the swarms I'd faced up north. It's incredible to appreciate the simple act of sitting outside my tent, enjoying the evening. No rain, insects, rattlesnakes, cold or heat to disturb the experience. Ahhhh.