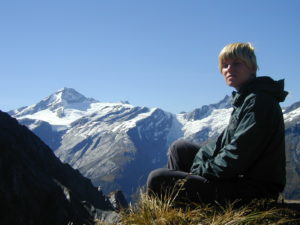 Te Araroa has been a dream of mine for 4 years. I have wanted to do a long-distance thru-hike for even longer. So why the TA, when there are so many great options in the USA, both logistically easier and closer to home? Well, quite simply, New Zealand is where I first refined and expanded my backpacking skills, and I want to bring it full circle in completing my first big thru-hike there. I'm not a newbie, not to NZ nor to backpacking. My resume goes back almost 20 years, starting with short overnight trips, then 4-5 days, and most recently, a full month to complete the Colorado Trail (500 miles). I've backpacked many other places including Hawaii, California, Florida, North Carolina and Georgia- 270 miles of the Appalachian Trail, and the W-circuit in Torres De Paine, Patagonia. But NZ is calling me back to some of my first solo experiences in the wilderness, to the rugged mountains and braided rivers, to the volcanoes and lakes, to the raw beauty.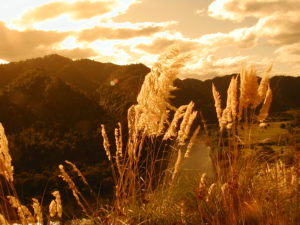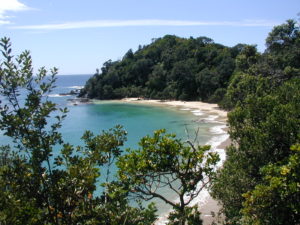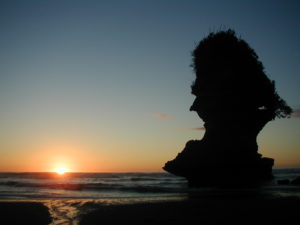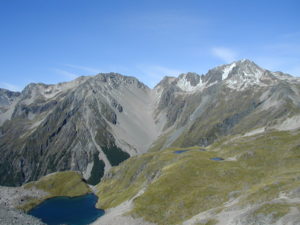 I made my first trip to New Zealand in 2003, back when I was in my early 20's and looking for grand adventure. Like many, I was inspired by what I saw in the Lord of the Rings Trilogy. I spent a little over 3 months driving around (in an old Toyota Corona that I bought) and backpacking wherever I got the inkling.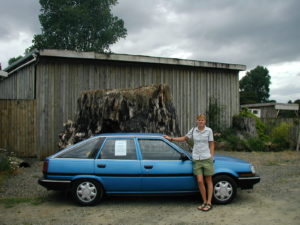 I found the 'Lonely Planet Tramping in New Zealand' guide pretty useful, basically cherry-picking the most interesting hikes as I went. I did a few of the Great Walks but preferred the less-crowded, more remote options. I don't know how it is now, but back then, it was easy to go 3-5 days without seeing another person in the backcountry. Later, in 2005, I made a 3-week return trip, knocking out a few more hikes. Here's a list of the major hikes I did (not counting the many short day hikes here and there):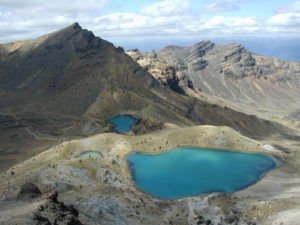 Tongariro Northern Circuit 50km/31m
Queen Charlotte Track 71km/44m
Abel Tasman Coast Track 51km/31.7m
Leslie-Karamea Track, Kahurangi National Park 91km/56.5m (2005)
Loop Hike to Angelus hut and top of Angelus Mountain (Nelson Lakes National Park) 40km/25m
Avalanche Peak, Arthur's Pass National Park 7km/4.4m
Waimakariri-Harman Pass-Kelly Saddle Loop Route, Arthur's Pass National Park 44km/27m
Inland Pack Tack, Punakaiki-West Coast 27km/17m
RT to Welcome Flat (Hot Springs) and beyond to Douglas Rock Hut up the Copland River (West Coast, near Mt Cook) 48km/30m
Brewster Track to Brewster Hut and top of Mt. Armstrong 9km/5.6m (2005)
Rees-Dart Loop Track w/ side trip to Cascade Saddle, Mt Aspiring National Park 77km/48m
South Coast Track out and back to Wairaurahiri Hut, via Port Craig School Hut 66km/40m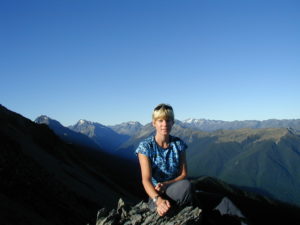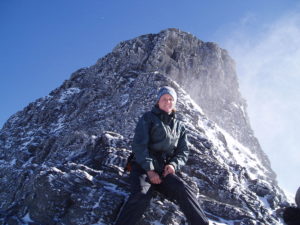 I hiked over 300 miles during my first trip, tackling several of the most difficult tramps with very little experience, no GPS/phone/PLB, and mostly all on my own. Definitely the most harrowing route was the loop over Harman Pass in Arthur's Pass National Park. I just had to do this route of course, because it was named after me (I can pretend). This route was listed as "demanding" and for good reason. I encountered a little bit of everything: boulder-hopping and route-finding up a major braided river–the Waimakariri (no trail to speak of, as is typical in NZ), crossing the Taipo River on a gravity-fed cableway (tram), fording numerous creeks and rivers, and following scant cairns up over exposed passes. I didn't see anyone for 3 days, not since the first night at Carrington Hut. I was probably in over my head but it gave me a lot of confidence in the end. In 2005, I came back to do an equally challenging hike, the Leslie-Karamea in the remote Kahurangi National Park. This was my longest backpacking trip to date, I didn't see anyone for 4 days, and it poured, then snowed on the last night…luckily I was snug in a heated hut!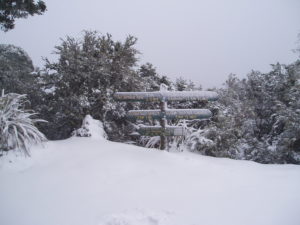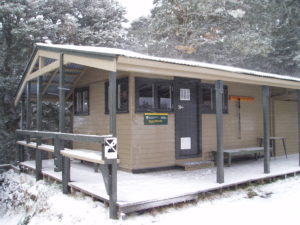 In describing all this, I hope you can begin to see why I yearn for the challenge of the TA. I wouldn't be the hiker I am now if not for the way New Zealand's rugged wilderness shaped my formative beginnings. Call me a glutton for punishment, but I'm ready for more!