September 2nd, 2019
Hope Pass Lake mm 1865.3 to Cottonwood Pass mm 1894.1
Distance in Miles: 28.8
0620-1840
I wake up so happy to be starting this stretch. I hiked it as a section a week after completing the Colorado Trail. There's another route that goes around the eastern flanks of the Collegiate Range, but I didn't care for that much. This route is so much more beautiful…one of the best trails I've ever hiked. Today the trail goes up over Hope Pass, past the valley below Mt. Huron, then up over Lake Ann Pass. It then winds along the western flanks of the 3 Apostles and into the Texas Creek valley, climbing up to Cottonwood Pass. The following day will be even better, with the trail winding along the divide most of the day.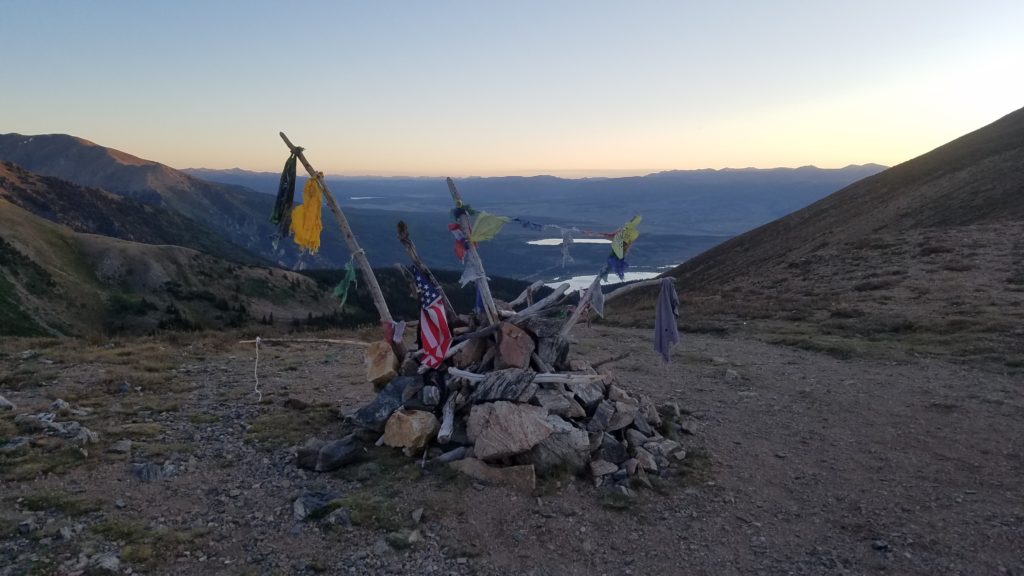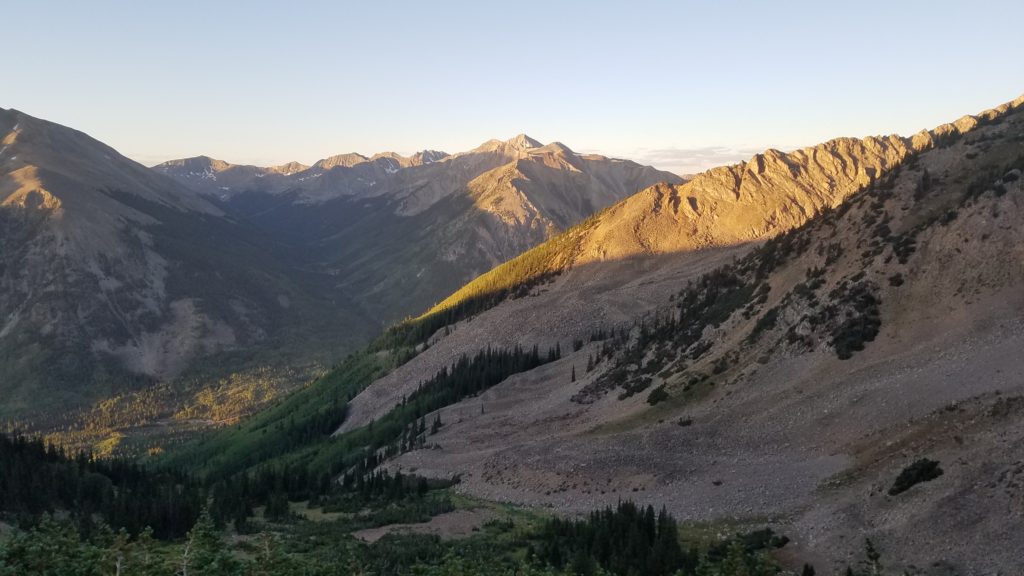 We reach Hope Pass by 6:45 am and are surprised to meet 3 guys that are on their way up to the top of a nearby peak. I thought we would have the pass to ourselves so early, possibly seeing some bighorn sheep that I saw in the area last time. But it's Labor Day and Colorado people love to get out early, I can't blame them! We keep a fast pace on the way down and cruise through the valley. We make it up to Lake Ann for lunch, where I spend the time gawking at the surrounding mountains. Relentless of course jumps in the freezing lake. I don't have much of a tolerance for freezing water but I have to admit, it is refreshing.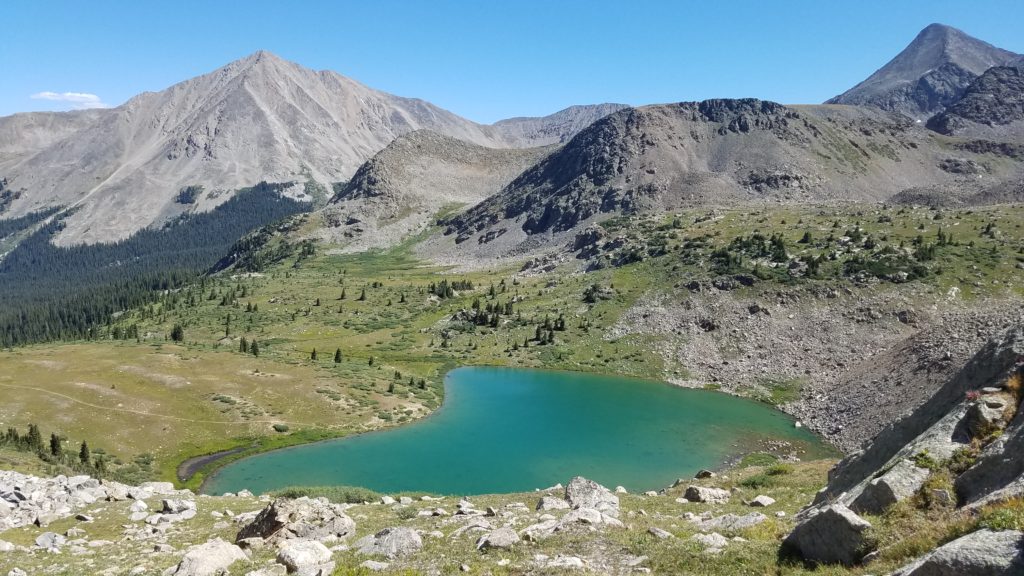 I go into auto-pilot mode after the specter of the passes. The trail joins a motorcycle path, which I dislike. Even though there are no motorcycles to dodge, the trail is rutted and rocky, with a few mud pits. I'm glad when we reach the junction up Texas Creek and are back to a foot trail. We pass a truck with a tail-gate down right at the trailhead. There are several people sitting in chairs around the tailgate, their backpacks leaned against the truck. It looks all the world like trail magic but it's not. I linger for a bit, trying to figure out the situation, and learn that the 4 of them have just gotten back after a weekend trip. They stuff their faces with cheese-its while I stare and make small talk. No one offers to share and I move on, feeling deflated. So close. No one along the CDT, or even CT for that matter, knows what trail magic is, it seems. But they would do well not to mimic it so closely, getting my hopes up! That's ok, all the easy hitches to and from towns are also trail magic, so we've seen our fair share.
We run into Palisade on the way towards the last pass. I didn't think we would catch him since he's such a fast kid. He's camping at a lake in a nice wooded area and has found a few others for a trail family. We push on even though we're unsure of water and shelter at Cottonwood Pass. I'm relieved that there's a small lake with a few trees once we get there. There are also many vehicles parked at the lot and I once again sniff around for the possibility of trail magic, if only to get some water. I'm a little leery about run-off from the newly-paved road into the nearby lake. But I end up filtering from it anyways. No one is even curious about us backpackers…we're a dime a dozen in Colorado.