August 16th, 2019
North Fork Encampment River mm 1470.3 to mm 1503
Distance in miles: 32.7
0620-1940
It's time to finally get back to Colorado. I took the most unexpected hiatus there early in this adventure and now I am returning under much better circumstances. I've hiked through 2.5 states (Idaho was kind of only half) and it's taken nearly 2 months. When I first started backpacking in my 20's, my original long-distance goal was to hike the CDT through Colorado. I did about half of it when I hiked the Colorado Trail 2 summers ago. But it's taken me 2 more long-distance hikes, plus over half of this one, to finally be ready for such a challenge. This is it, it's time to hike through my homestate.
First we must hike the remaining 19 miles through Wyoming. It's a pleasant stroll along creeks and meadows at the beginning. We see mule deer and 1 elk. Then we're following rocky ridges with faint trail and cairns marking the way. We take a road for a bit and encounter 2 sheep dogs. The older one does his job and just barks at us but the puppy-looking sidekick approaches submissively and licks our hands. He's eager for our company and follows us for almost a mile. We see the herder's horse and cabin later, but no sheep. This area has been sheep country for a long time.
At last we're at the border and take a break to celebrate. I play some John Denver songs and we take pictures. I don't feel emotional, just satisfied. It's not at an epic mountain top and there are no views…just an imaginary line in the beetle-killed woods. It's hot and we are out of water so we must move on a few miles to replenish.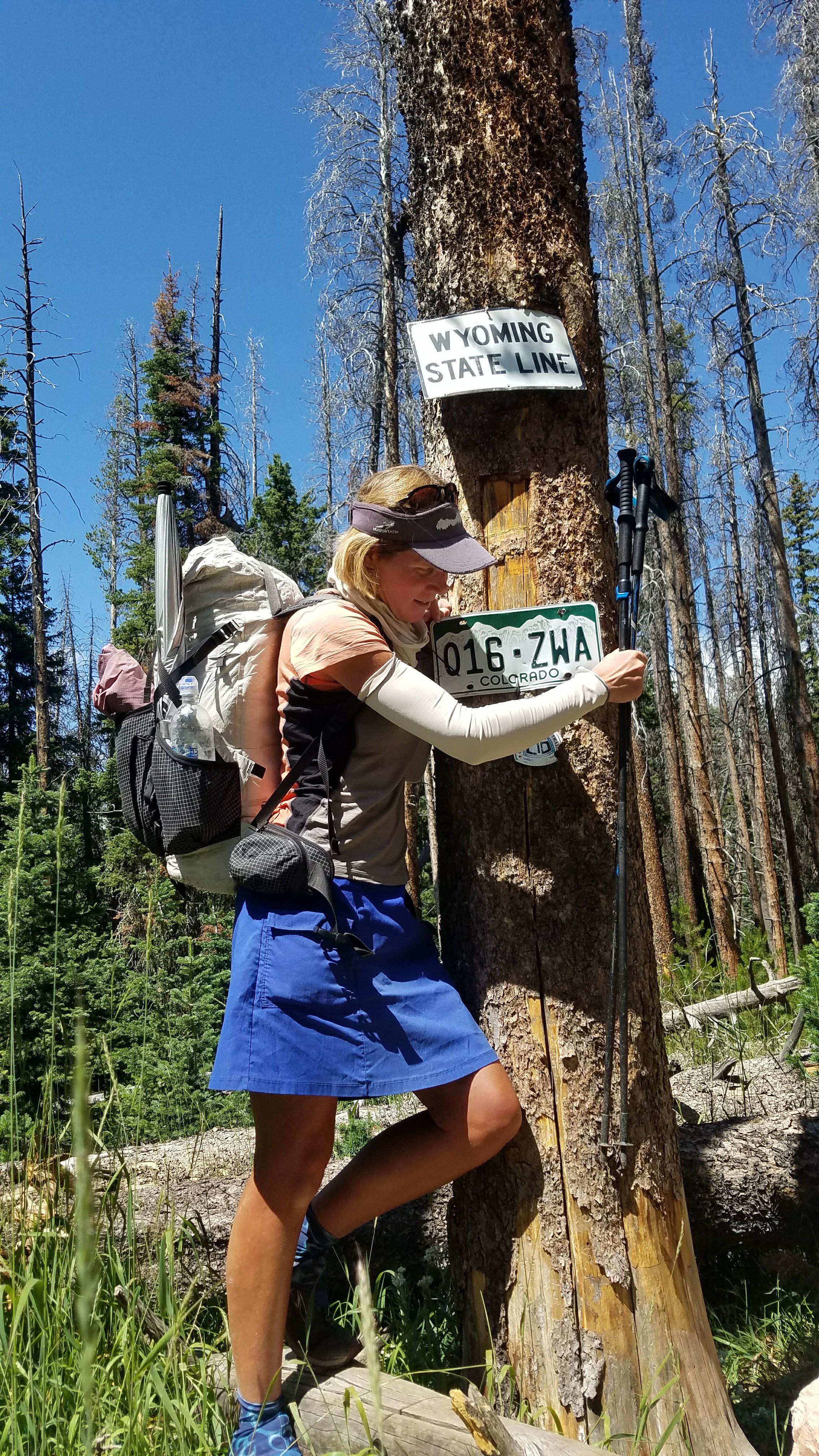 The whole day has a lot of ups and downs and a good portion is on a steep, rocky, and rutted jeep trail that's no fun. But we still manage our big miles. We meet a Czech NOBO and talk long enough to tease out that he was a former Czech Special Forces agent…I'll bet he has some good stories. We wish him luck and start searching for a campsite.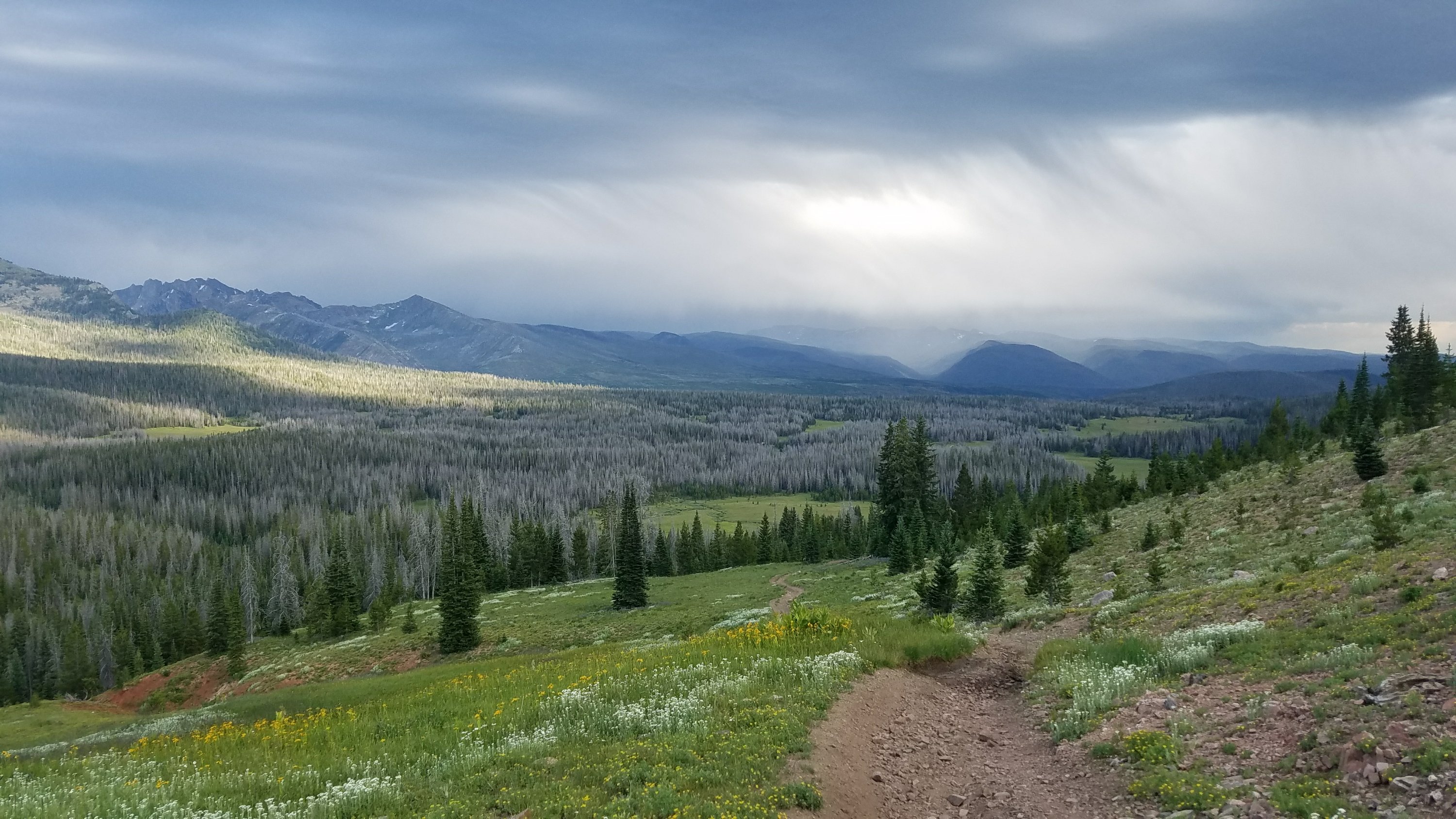 It's getting cold and dark early these days so we find a passable spot under some trees. There's a lot of grass around and we're in the middle of a big meadow, so I worry we'll be wet with condensation in the morning. There are also quite a few mosquitoes…I was so hoping we had left them behind in WY. It starts to sprinkle just as I get my tent up, so I'm glad we camped when we did. Not a bad start to this state and hopefully it gets a lot better.