August 4th, 2019
Hitch to Pinedale
Distance in miles: just walking around town
We planned to hike for 2 more days, taking a 12 mile side trail and hitch to Pinedale on the 5th for resupply. Relentless also has new shoes waiting in town, which he desperately needs. But that side trail would have meant an additional 24 miles RT for us, adding to an already long section through the Winds Range. Yesterday we started formulating a plan to hitch to Pinedale from Green River Lakes campground, no side trail necessary. It would mean a 5 day food carry (115 miles) to finish the section, which is certainly within our ability.
Seeing so many people at the campground for the weekend, we figured our new plan was feasible. Getting back from Pinedale to the Lakes would be the trickier part but we have another ace for that. Two thru-hikers are having their wedding at Green River Lakes campground on the 5th, so we imagine there will be other thru-hikers arranging rides to the area.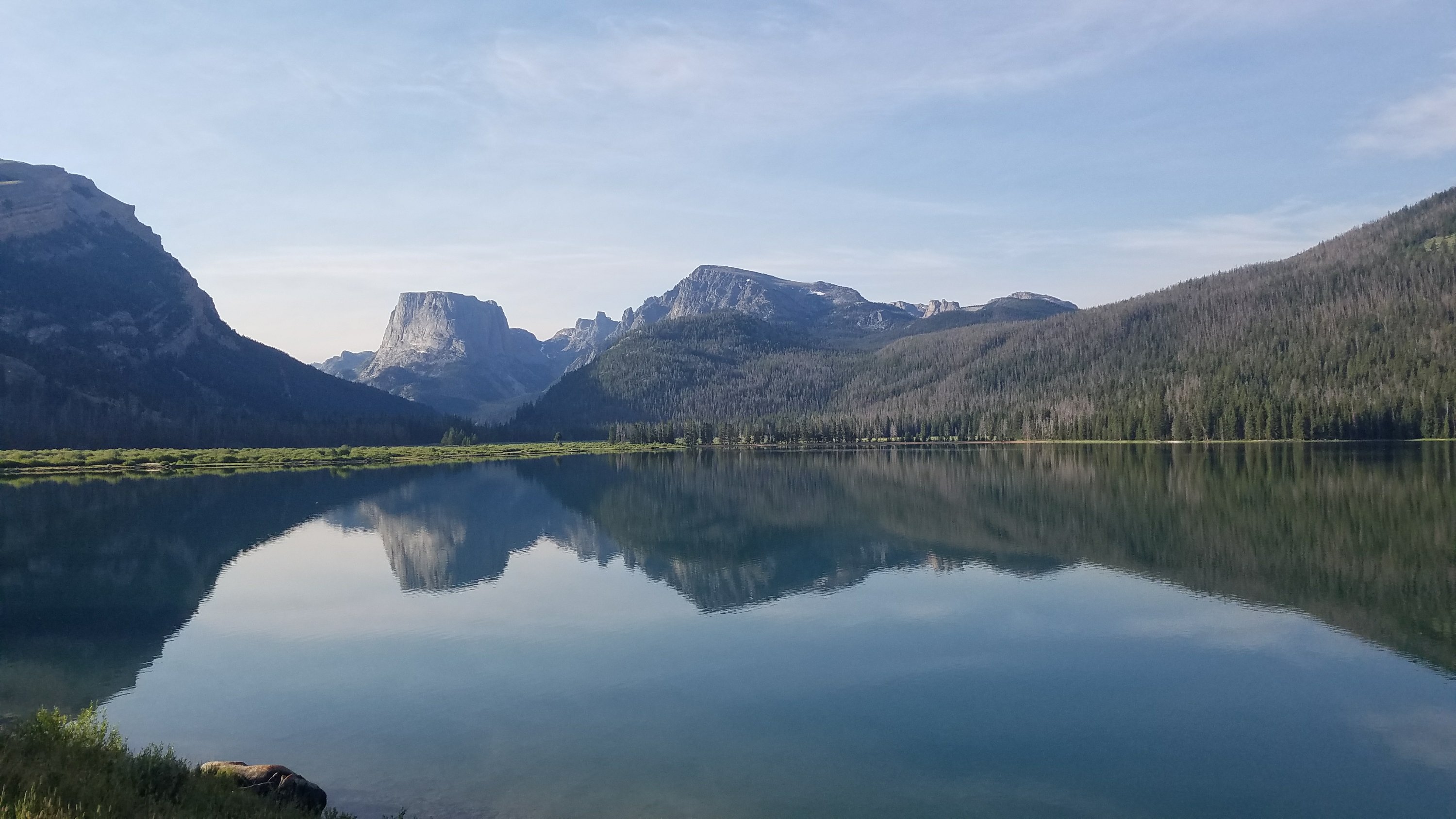 We sleep in a bit, knowing no one else will be up as early as we usually are. We are surprised to see another hiker waiting at the road when we arrive at 7 am. Taz is section hiking the high route and trying to hitch into town to meet up with friends. We join up as a group of 3, once again hoping my feminine representation will make us more palatable for picking up. I'm the key to getting rides…a woman in a skirt. Who wouldn't pick me up?
We're pretty sure we'll get a ride since it's a Sunday and people are leaving after their weekend getaway. Plus, we made friends with the group at the cabin, some of which are going back to town to resupply on beer, no doubt. A few trucks pass and all are kind enough to stop and explain that they have no room…for real, we can see their beds are full of gear. Then a truck with Florida plates stops and the driver invites us to jump in the back, if we don't mind the dust and wind. Of course we don't! He cautions that they may stop along the way to hang out at the river but apparently he never finds a place they like.
We enjoy a ride all the way to town, for something like 2 hours. The views are great and we see a ton of wildlife: deer, antelope, hawks, cranes, and a coyote. Our ride gives us water and Snickers, routinely stopping to check up on us, he is so nice. We thank him profusely where he drops us off at the edge of town and we walk to the nearest cafe.
You all know the rest of the story by now. I cram a bunch a food and we check in at the local church that houses hikers and bikers for donation. We of course find the rest of the hikers in town there, including some of the wedding party. I meet Pulp Fiction, a lady that is helping Trailbride and Copenhagen (the bride and groom) with all the planning. Also there is Boo Boo, a SOBO that has unexpectedly come into town from where we hitched because he had a bad case of Giardia. He has been resting at the church for a few days. There are also Family Size, a Bavarian guy, and Flip Flop, a guy from Oregon who's a nurse. Relentless has hiked with most of the people involved with the wedding.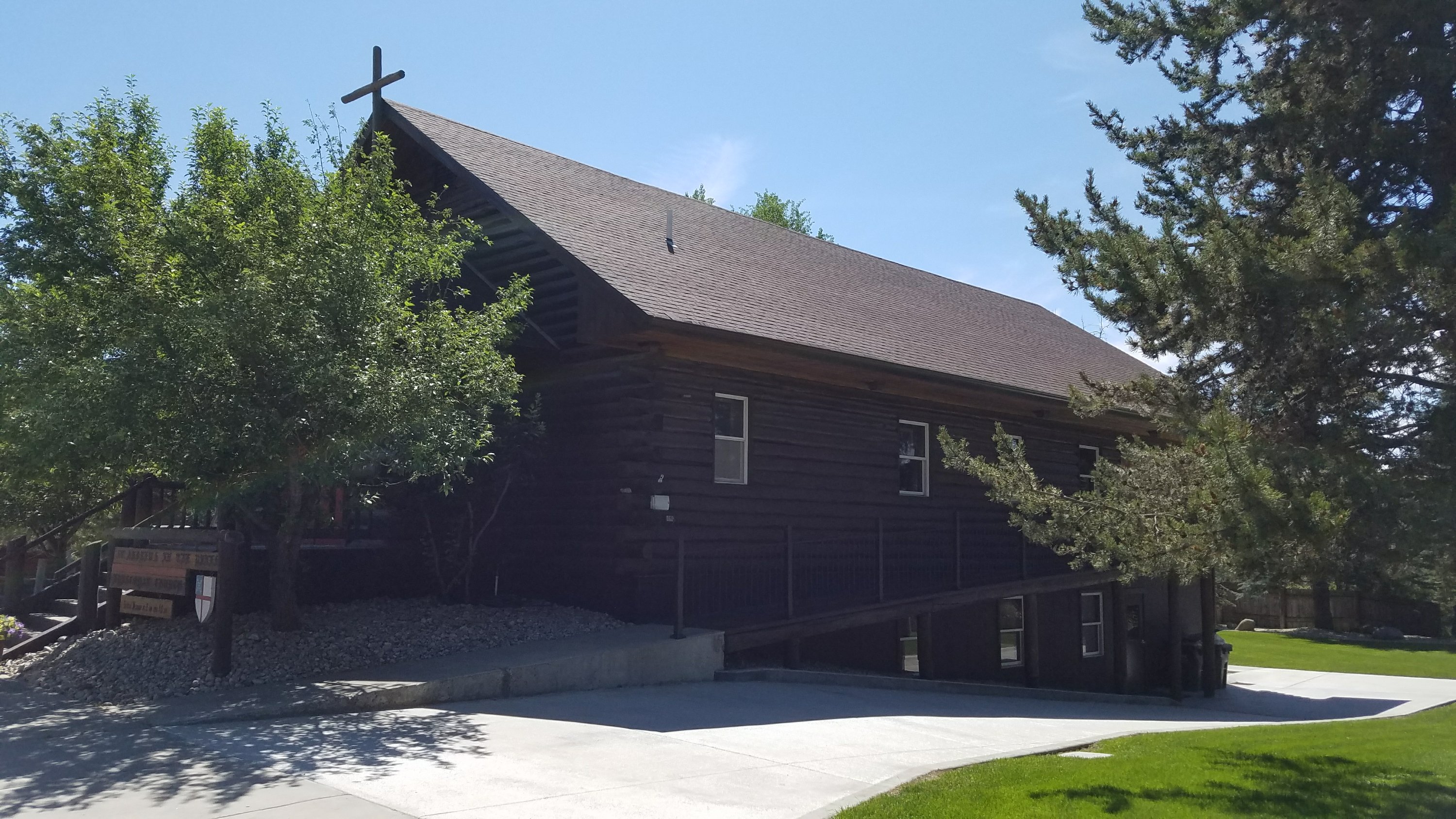 Church where I stayed
I do chores and such but am disappointed with my phone. Once again, my cheap carrier does not have coverage in this town. I try several places for wifi, including the library, but none are working. So I just focus on eating and buying food for resupply. We have dinner at the Wind River Brewery and then I get a pint of custard at the grocery. The pint has 1040 calories. I eat half after dinner and save the rest for breakfast.
The church basement is really nice, with a bathroom/ shower and full kitchen. There's a grill out back on a beautiful lawn next to a creek. The facilities are open to anyone, as there are two other guys staying there that look a bit down on their luck. To get a little privacy, I set up my stuff in the mechanical storage room. I basically sleep in a closet but it feels a little more secure, is dark, and very quiet. Ah, the places I have laid my head.