August 2nd, 2019
HWY 26 mm 1099.3 to mm 1117.3
Distance in miles: 18
1140-1830
I toss and turn a lot in the night, not as comfortable as I thought I would be on the cot. At least it is pretty quiet, in spite of the highway noise. I have to open a window that is right near my head, as it's stuffy inside. It rained for a long time overnight and the morning is brisk and fresh. We go to a coffee shop that does breakfast items. I have been dreaming of a lox bagel for some time and they have one on the menu…the most expensive item at $14. But I have to get it, plus a breakfast burrito because I know the bagel won't be enough. I eat only half the burrito and take the other half for the trail.
We go to the grocery store on the outskirts of town. It's called Super Foods, just like the small grocery store in Florence where I grew up. There is a pretty good selection for such a small store. There are many other hikers there and at the nearby PO. All are going NOBO except for Screaming Eagle. Rain Skirt has decided to zero, so we may not see him again.
I was able to read all about the geology and history of Dubois last night at the community center. It's been through the classic phases, from mining to logging and ranching. They call the surrounding hills the badlands…a mix of sandstone with lots of fossils. I also learned that the heavy clay that sticks to my feet when it rains is called gumbo. The town has definitely come back alive with the help of tourist dollars, presenting an old western facade, as so many do. It has a good vibe and the people are very friendly. A lot stop to inquire about our hike…and warn us about bears. Bearnoia is very strong around here, probably for good reason.
We set out to hitch up to the trail, once again thinking it might take some time. After only a few minutes, a truck with a stock trailer approaches and I joke that we couldn't be so lucky to get 2 rides in a row from such a rig. Then they pull over to pick us up. Like I said, the locals are super friendly. Chris and Jerome are the sweetest couple, just heading back up the pass to their ranch. They make a stop at the gas station so Chris can get a coke and she comes back out with candy and cashews for us. They even make a pit stop at a lodge along the road so Relentless can pick up his resupply box.
Back on the CDT, once again, we follow a series of dirt roads for awhile. They are mostly all closed to vehicles and the walking is easy and pleasant. The terrain is rolling hills through beetle-killed forest. Then we get into an area where cows are run and the navigation becomes a lot more tricky. Often cow paths are more prominent than the trail and we end up following them instead.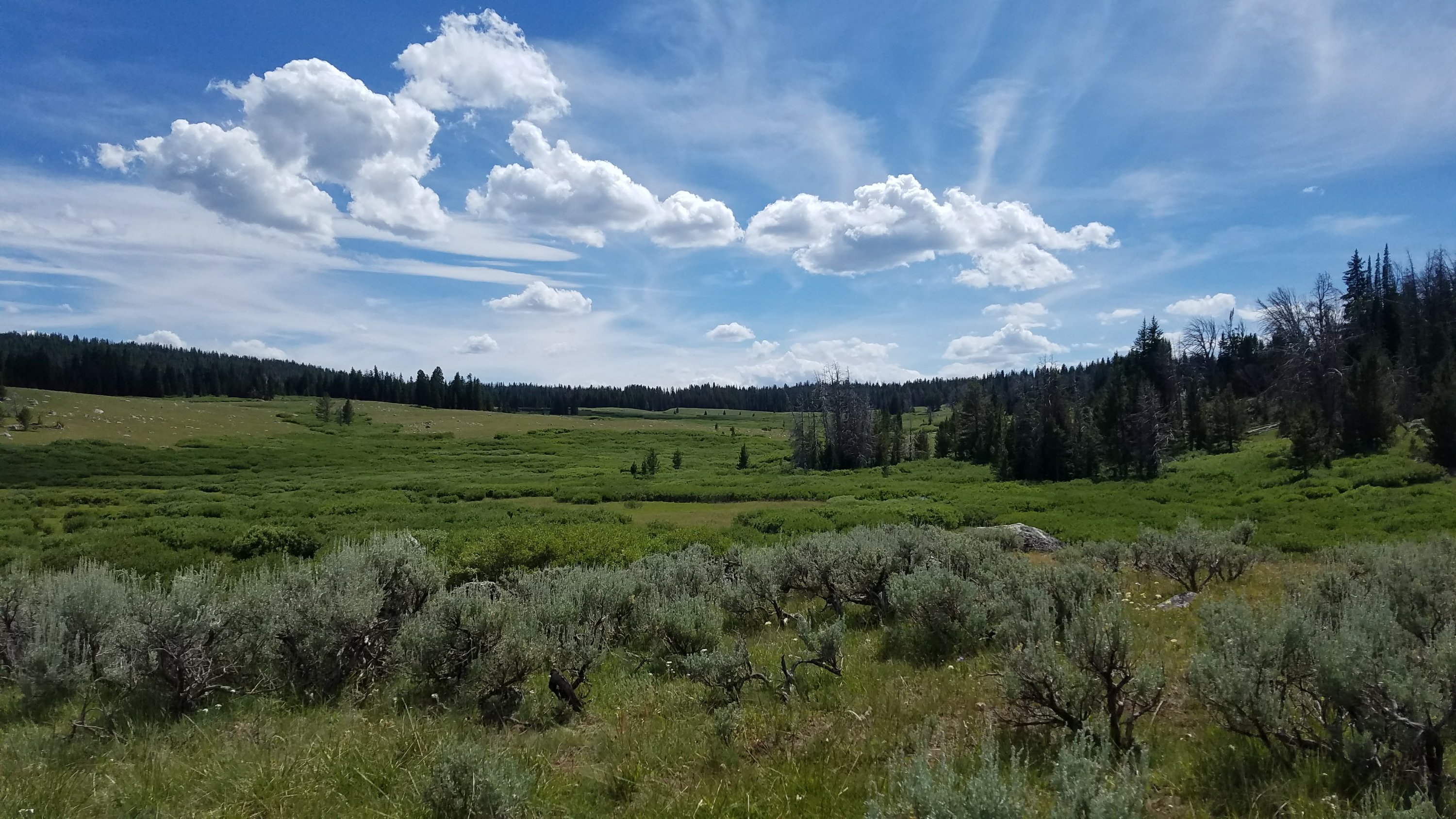 At the end of the day, we come to a place called Sheridan Pass and find a distraught-looking NOBO. He points to a CDT marker off to the side… it's a ghost marker whose only purpose is to lead hikers astray. He says he's been wondering around for 30 minutes trying to figure out which way the trail goes and now he knows because of us. His phone is about dead, so he can't use his GPS for long.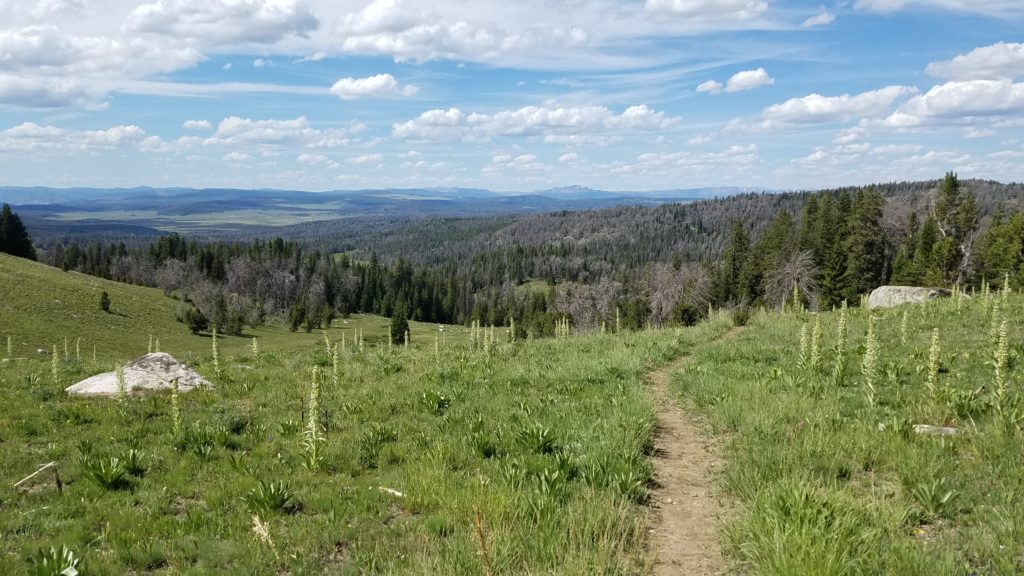 It's another classic CDT mind-game. Do we trust the markers, the GPS and maps, or all the foosteps? All may be correct and all might also be wrong. We warn him of the many impending navigational challenges but hopefully he will have it easier…the trail markers and app are heavily biased for NOBOs, after all.
We settle down near a spring and go to bed. I sleep restlessly since I read a comment that all the problem bears from Yellowstone are relocated to this area. Who knows if it's true but I do hear some sticks breaking overnight…just little animals though. Ah, bearanoia has finally gotten to me.